31. Modern Dressing Room With An Island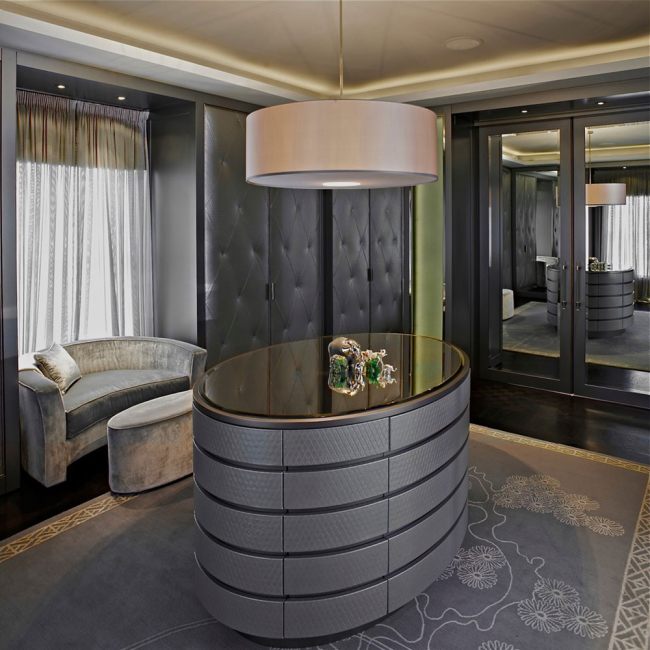 If there is enough space, it is also a good idea to add a small day chair or bed where friends can relax and enjoy a sip of wine. An oversized walk-in closet can take advantage of a center island; this creates a focal point, and can be convenient for placing a tray with drinks and displaying a selection of the latest acquisitions of bags, shoes and accessories.
32. Center Piece Giant Puff For The Wardrobe Room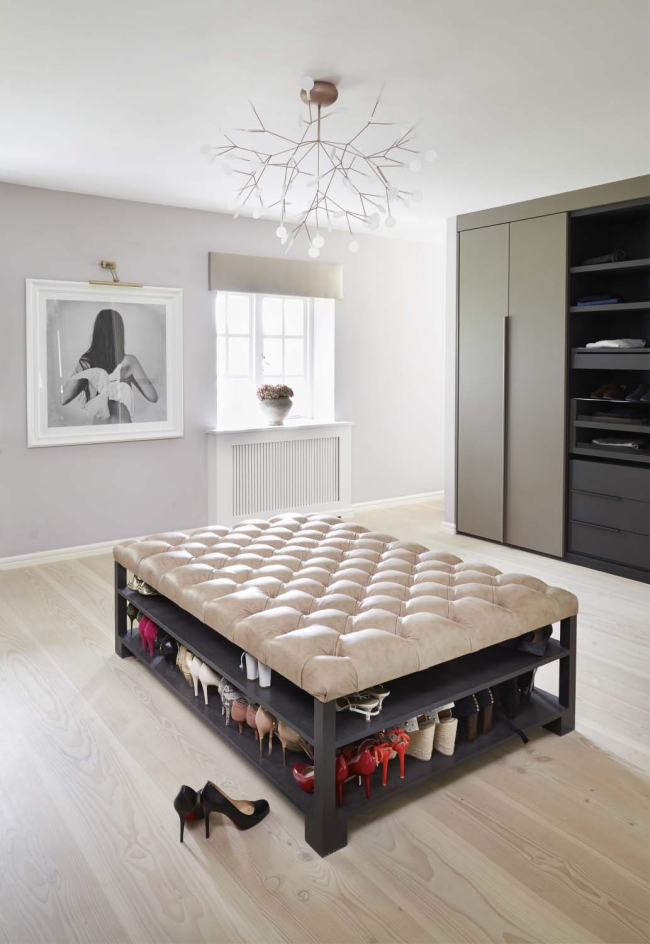 A wow factor is always a must in any decoration or design, and this is not an exception when it comes to the wardrobe room. This plus size puff has that wow that this room needs.
33. Organizing An Attic Dressing Room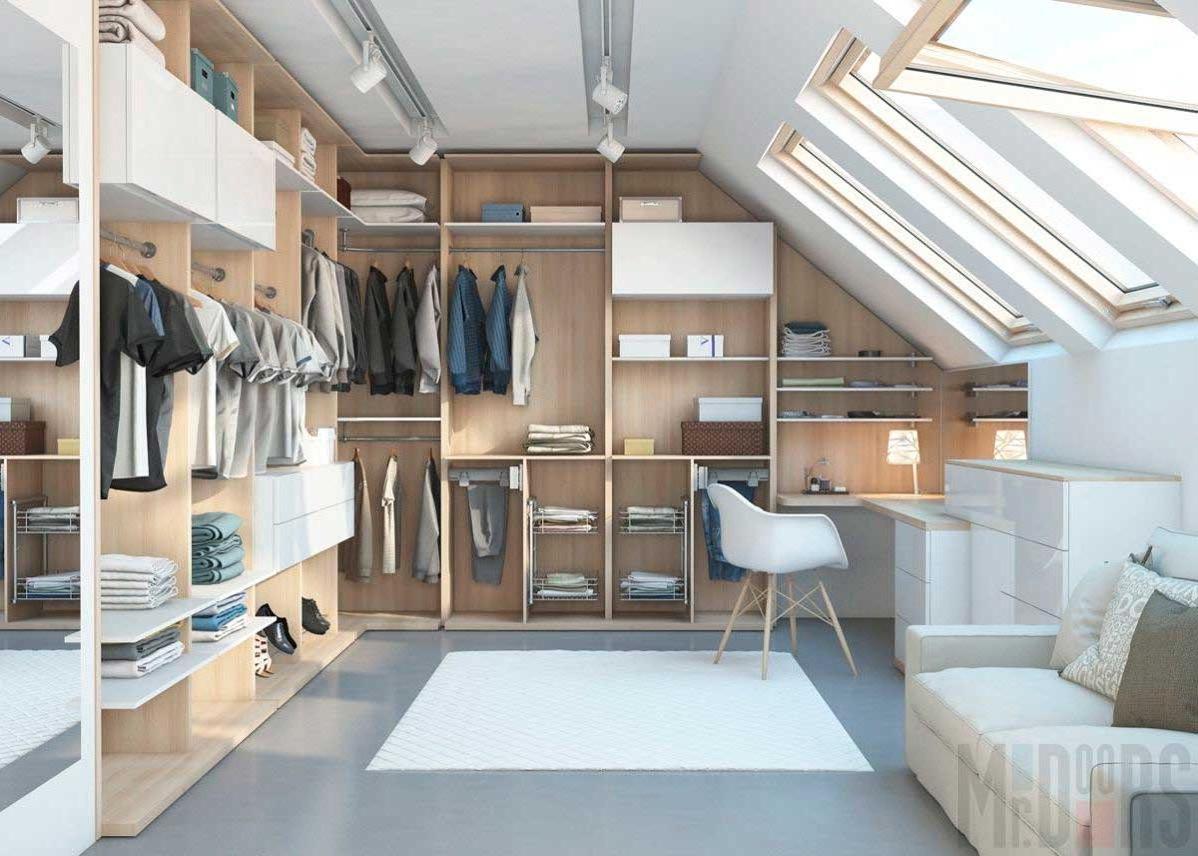 In this example you can see how you could layout your own wardrobe room if you are installing one in the attic. Even the space is small, you can manage to store a lot of things.
34. Original And Modern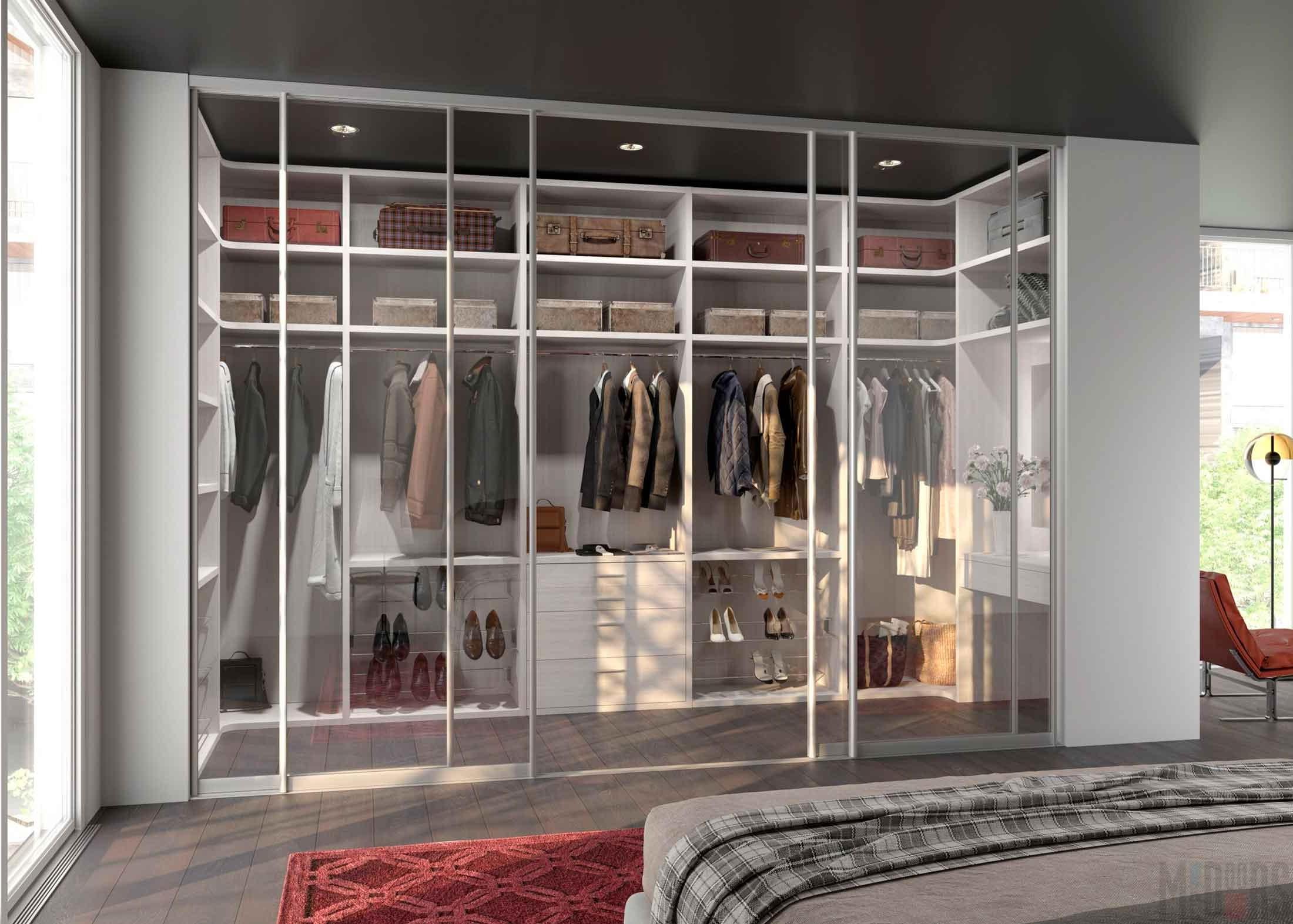 This design is an original way to set up a wardrobe room in your bedroom with little space. The glass doors and the choice of furniture makes it look elegant and modern.
35. Small Dressing Room Inside The Bedroom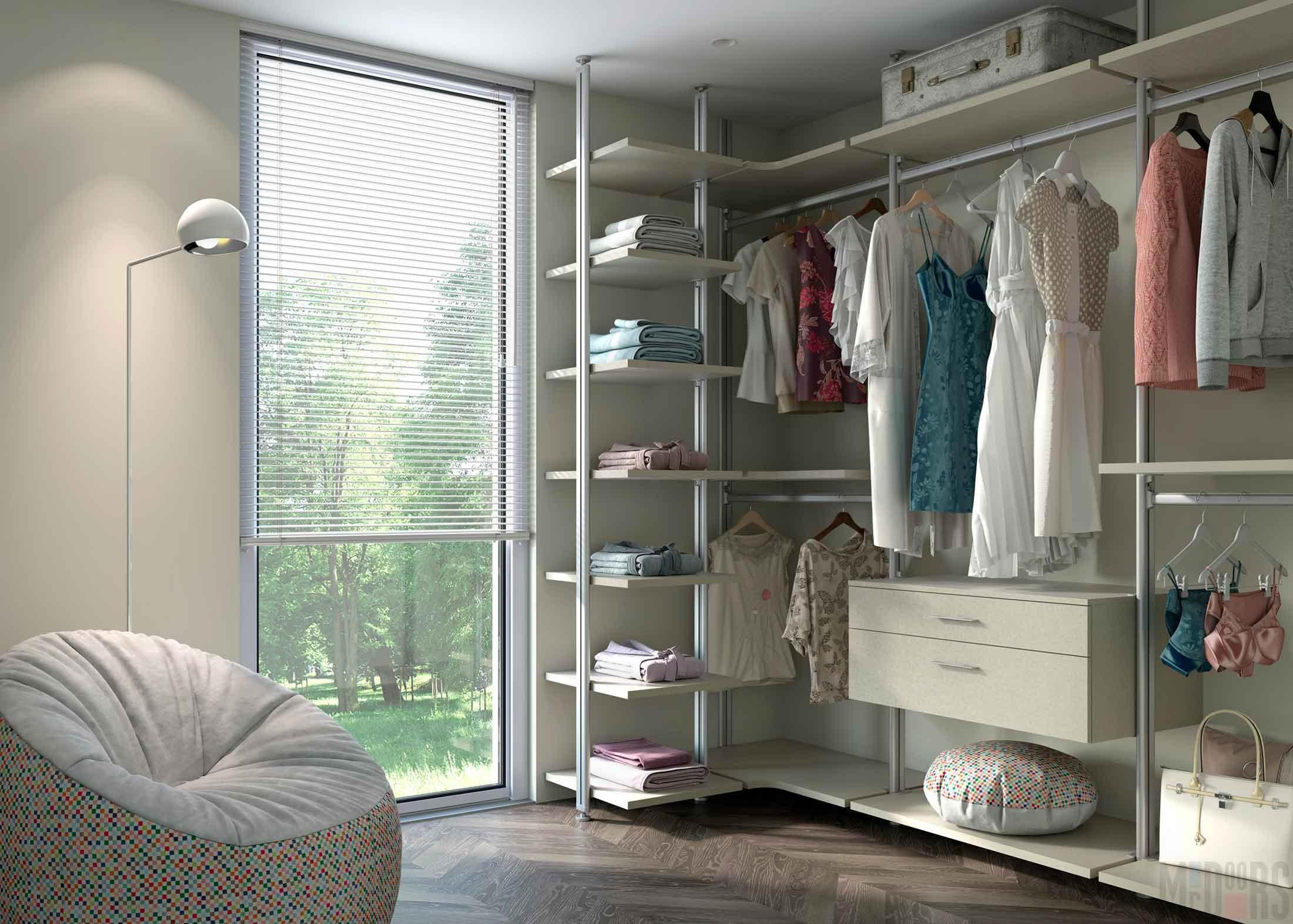 Using just a corner of your room you can create a great wardrobe room that fits all your things with ease. This one even had space for a small puff.
36. Small And Stylish Dressing Room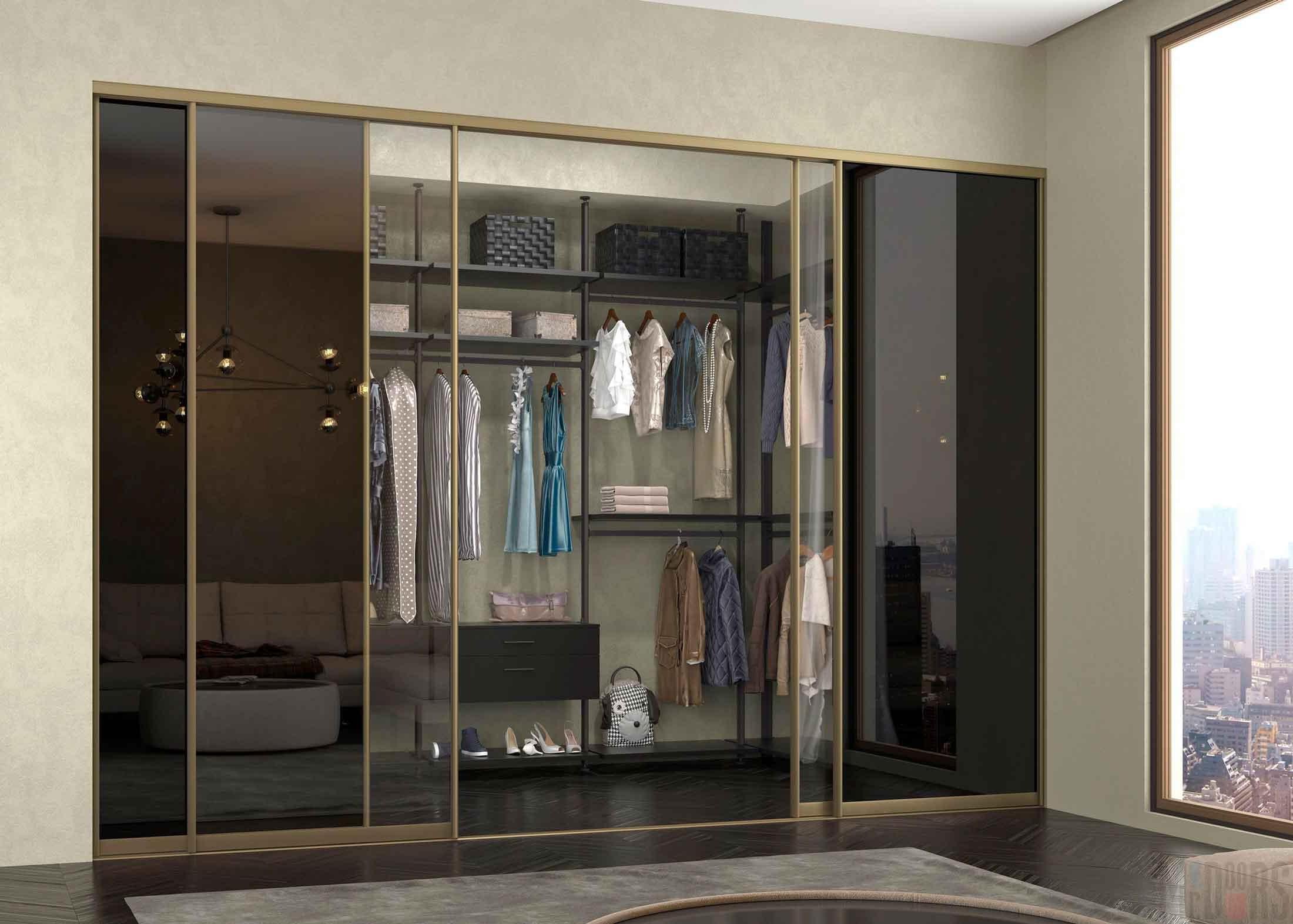 The dark glass door give a lot of style to this very elegant small condo wardrobe room.
37. Multipurpose Dressing Room With A Central Carpet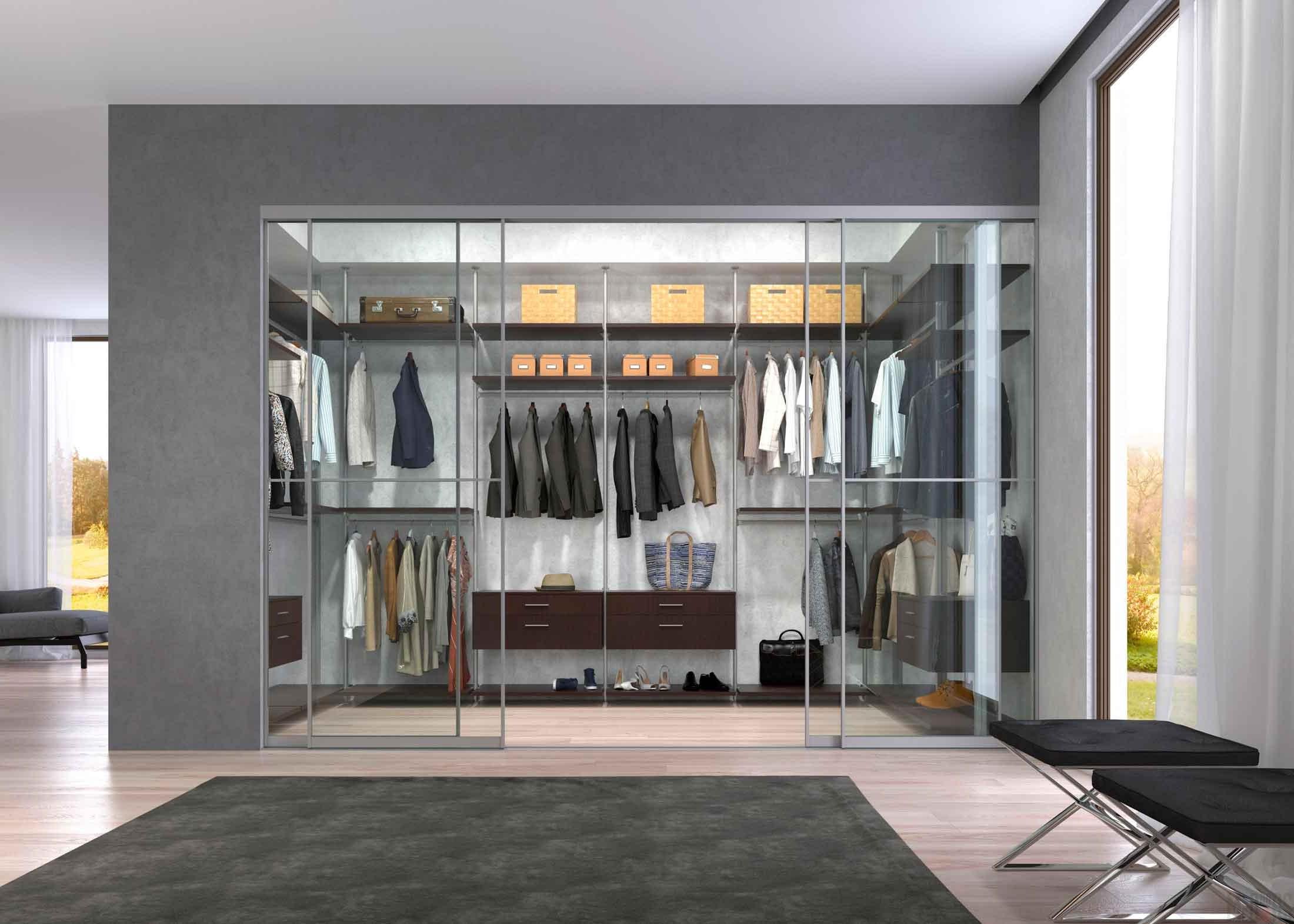 A soft mat is a good option for a walk-in closet; it needs to be comfortable to walk on without shoes. A wooden floor can also feel very opulent, with some thick rugs in some strategic places in the dressing room, such as in front of a mirror, where the occupant is more likely to stop to try on clothes.
38. Spacious Wardrobe With Sliding Doors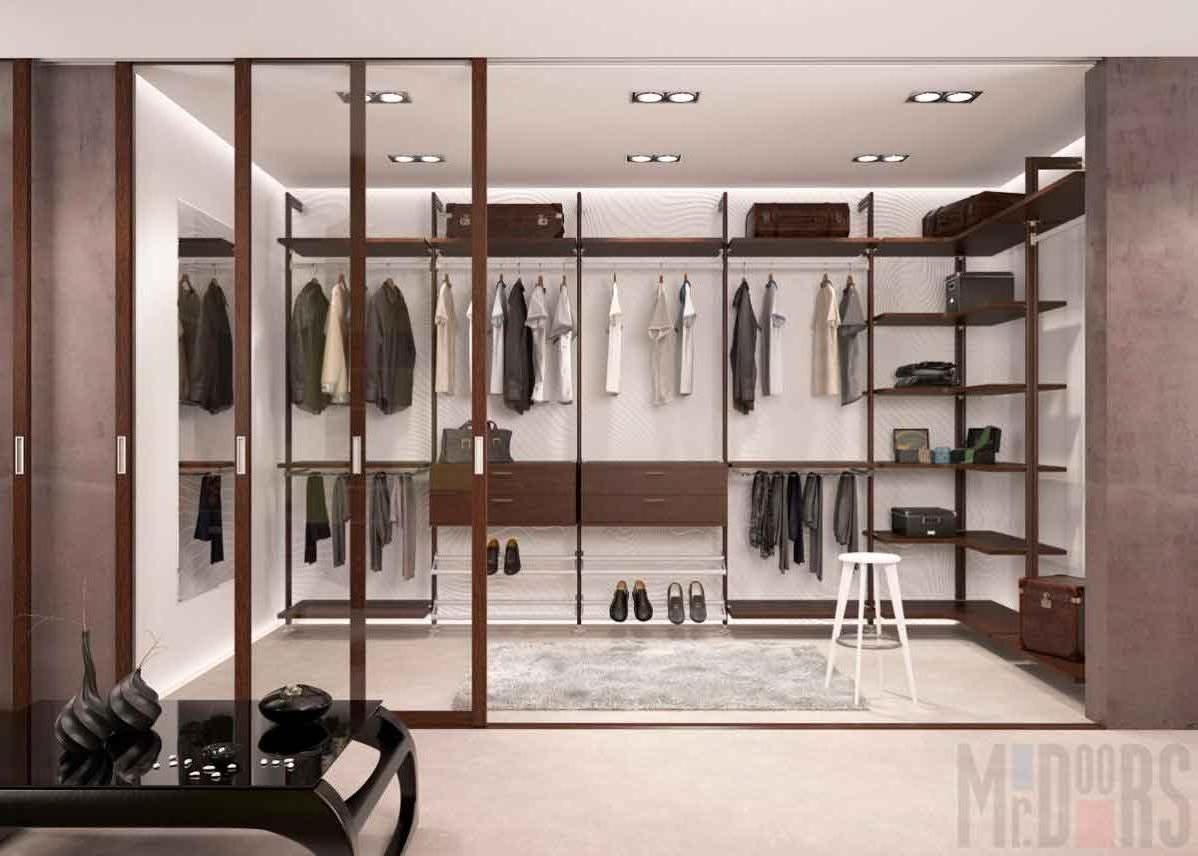 This is a large and spacious wardrobe room for a man's bedroom. It is separated from the rest of the rooms with a sliding transparent door.
39. Small Walk In Closet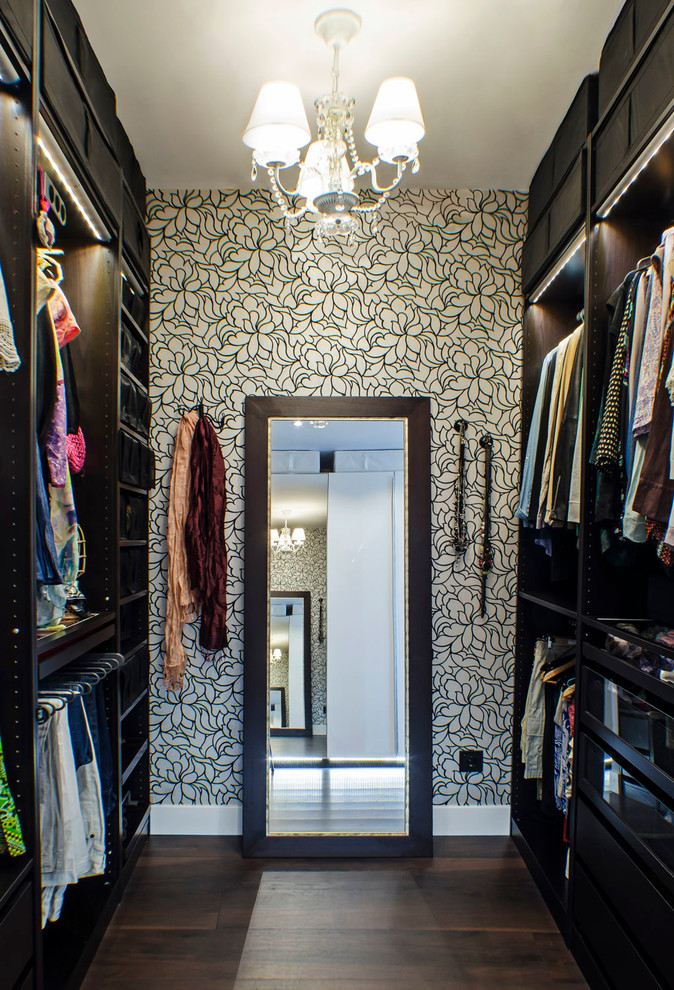 Even in small closets, you can make it a walk in. just make sure that the floor i always clean and empty, create shelves in closet to fit everything and set a large size mirror in the empty Wall.
40. Armoire Style Wardrobe Room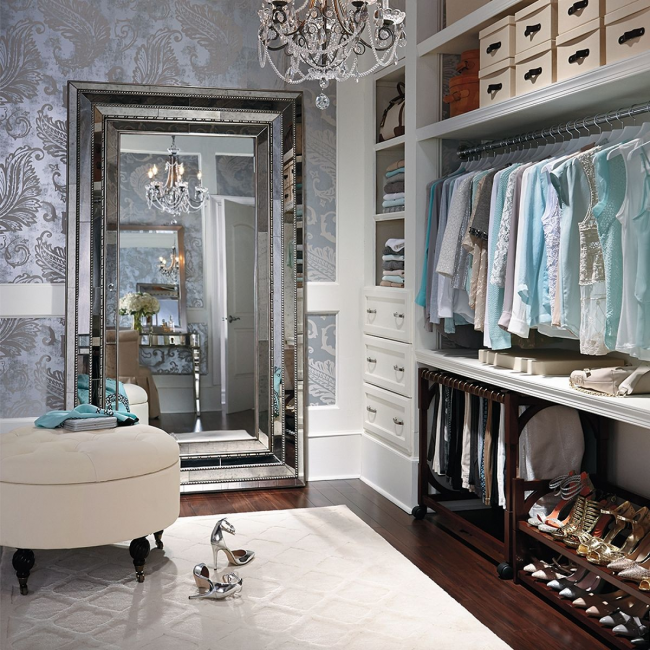 With the vintage style and decoration, this armoire style dressing room is a dream for any woman.
41. Elegant Cottage Wardrobe Room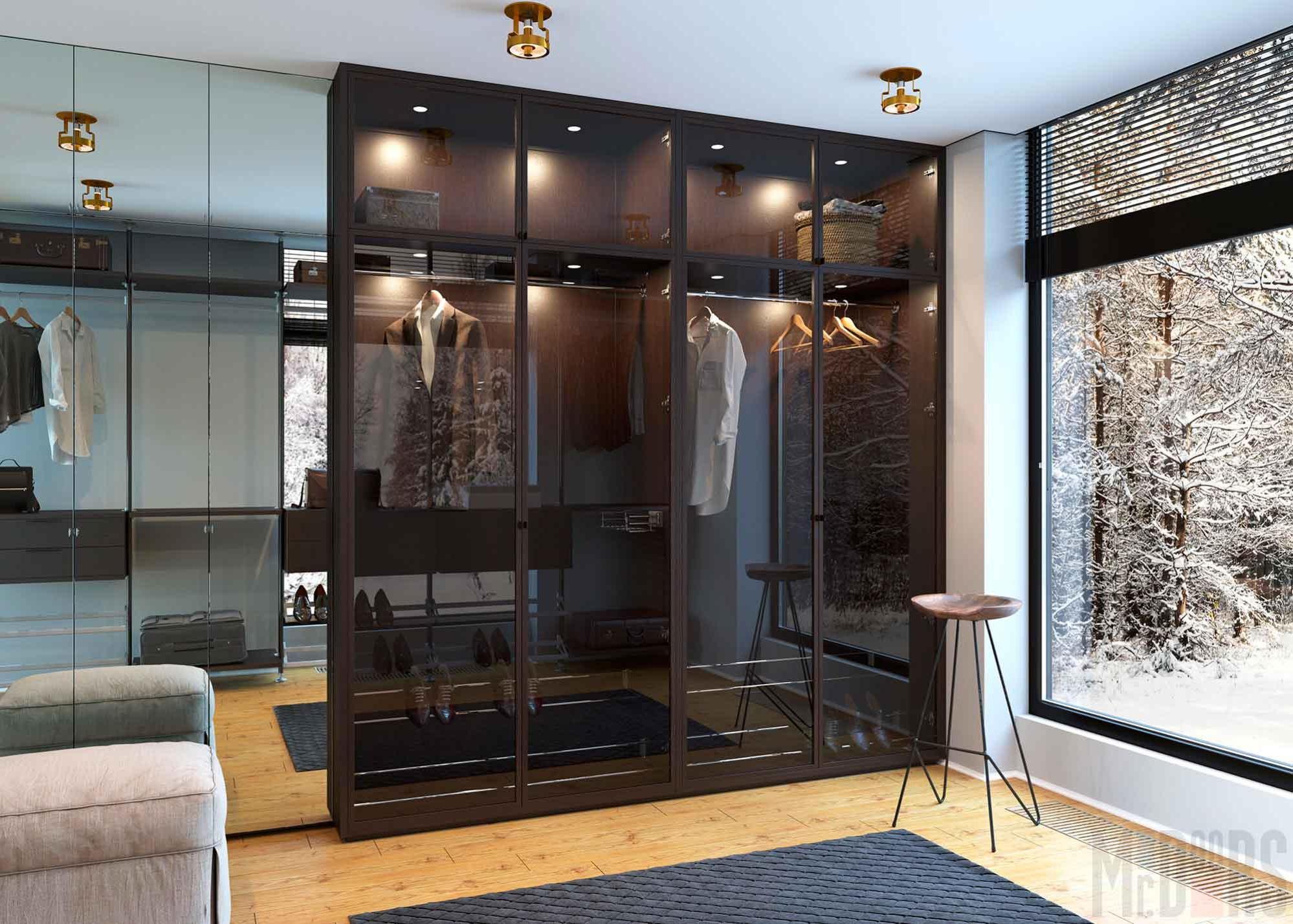 This wardrobe room is very elegant and modern. The glass doors and walls make it look stunning.
42. Glass Door Wardrobe Room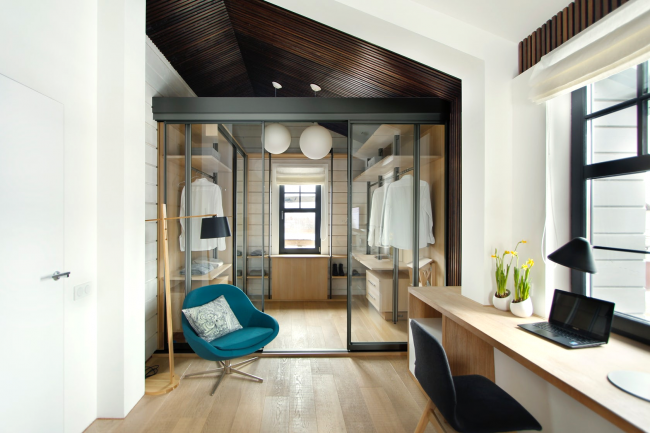 If you want to keep your wardrobe room closed and separated from your room, but you are afraid the space may look tiny, use glass doors to make the space you need without looking to crowd.
Conclusion
When it comes to deciding what to wear, it helps to be in an environment that stimulates sight and imagination. For that reason, the wardrobe room is a part of the house where homeowners can unleash their decorative flair. But whatever the decorative scheme, it is important to remember that in most cases the main purpose of a dressing room is to store. So a starting point for most designs will be to plan a series of cabinets and shelves, preferably open (no doors) to provide an inspiring look at all clothing and accessories. With the optimal mix of symmetry and repetition, this structure can help give the dressing room a sense of order and at the same time theatrical.
Today we showed you some ideas so you can get inspired and combine to create your own space.