Since solar energy has been taking the world by storm, it was only eminent that it build itself a well- respected enterprise in the genre. Solar power is the conversion of the sun's rays into useable electricity and depending on the scale of project, along with the number of solar panel modules, could power a building block as small as a residence to an urban setting as large as a neighborhood, and more. Solar technology is constantly making leaps and bounds, improvising and improving, striving to create something bigger and better for the future. In terms of advancement, it would not be a leap of faith to assume that solar power would be the tech of tomorrow – for even today, it is seamlessly merging with our daily lives. The solar power industry has a lot to offer when it comes to newer, more efficient products and in this article, we would be taking a look at Suntech STP255S-20/Wdb; a solar panel module from Suntech – one of the oldest companies in this field.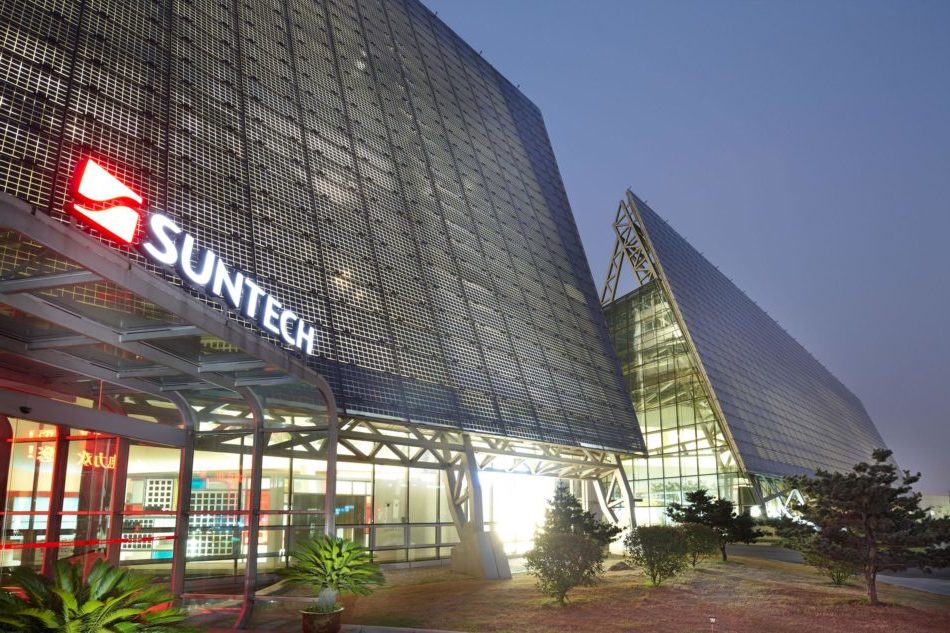 Key Features
The Suntech STP255S-20/Wdb is a 225W solar panel module that consists of 60 photovoltaic cells in the panel face. It has been derived of the polycrystalline technology, which makes it relatively economical compared to the monocrystalline modules. This module is a product of Suntech Solar, which is a reputable company in the solar industry. It has been around for a long time, and has a loyal customer base along with a wide range of reliable products. By virtue of being one of the leading names in the solar industry, Suntech Solar is well-known for its sturdy products which boast an outstanding durability, an excellent warranty package, along with a 'little to no maintenance' policy. The Suntech STP255S-20/Wdb also has a high conversion rate and positive tolerance, ensuring it has a high output rate when it comes to conversion.
Pros
Let us take a look at the advantages of the Suntech STP255S-20/Wdb:
Most solar panels come with a high initial installation cost that might exceed the consumer budget but the Suntech STP255S-20/Wdb is cost effective on its own and boasts an appropriate budget rate for the consumers.
The Suntech STP255S-20/Wdb has an efficient output rate of 15.7%, which is only a few points short of the best in the market, making it a worthy contender.
The installation frame of this product is make up of iodized aluminum, which makes it stout and resilient when it comes to lodging the panel station.
The Suntech STP255S-20/Wdb is a good conductor which boasts a high conversion rate, estimated high tolerance features and high module conversion efficiency.
Its positive tolerance is up to 5% and delivers high output reliability.
The aesthetic quality of this product could be integrated beautifully and easily into any and all home features.
The Suntech STP255S-20/Wdb is sturdy and can withstand harsh climates.
The Suntech STP255S-20/Wdb performs excellently even in low light and radiance conditions.
Its compact design makes it durable and light-weight, in turn making for easier installations.
This product comes with a low maintenance policy and could be easily wiped off with soft sponge and water.
The Suntech STP255S-20/Wdb is subjected to vigorous quality control systems ensuring that the products meet all international standards.
By virtue of being a world renowned company in the solar tech market, Suntech Solar has a reputation for being reliable.
Suntech products also come with an impressive ten year warranty on materials and workmanship.
Suntech also boasts an unrivaled manufacturing combined with world-class technology.
Cons
There are not many disadvantages of this product:
The company may be hard to get in touch with if you have any problems with your product.
The polycrystalline technology is second best to the monocrystalline tech when it comes to efficiency, but the difference is only bare minimum.
READ ALSO: What Is The Best Solar Panels
Efficiency
This product boasts an efficiency rate of 15.4% which is quite impressive in the industry, so it is a relatively efficient module.
Durability
The Suntech STP255S-20/Wdb comes with a sturdy frame which is compact in stature and makes it light-weight and durable. Aside from that, it is regularly tested for harsh environments- which includes salt mist, ammonia corrosion and sand blowing testing). It can withstand snow, hail and heat loads, so it would be correct to assume that this product is sufficiently durable.
Tester's Review
Tester A was pleased with the products reliance with his budget constraint.
Tester B is pleased with the efficiency outcome.
Tester C appreciates the low maintenance policy of the Suntech STP255S-20/Wdb.
Conclusion
Knowing the advantages and disadvantages, it would be correct to conclude that the Suntech STP255S-20/Wdb is a reliable and economic product with brilliant efficiency rates as well as integrated technologies.