The bedroom curtains create a private haven, and they also add personal style. Awash in their beautiful shade and inspired by the brightest morning sky, the bedroom curtains capture the lively feel of the brilliant sunlight and the crispness of the beautiful morning streaming through the many curtains design. Let us explore more on these 37 Unique and Super Colorful Bedroom Curtain Designs and Ideas that will make your room a haven of beauty and sound sleep.
37 Splendid Bedroom Curtain Ideas That You Will Adore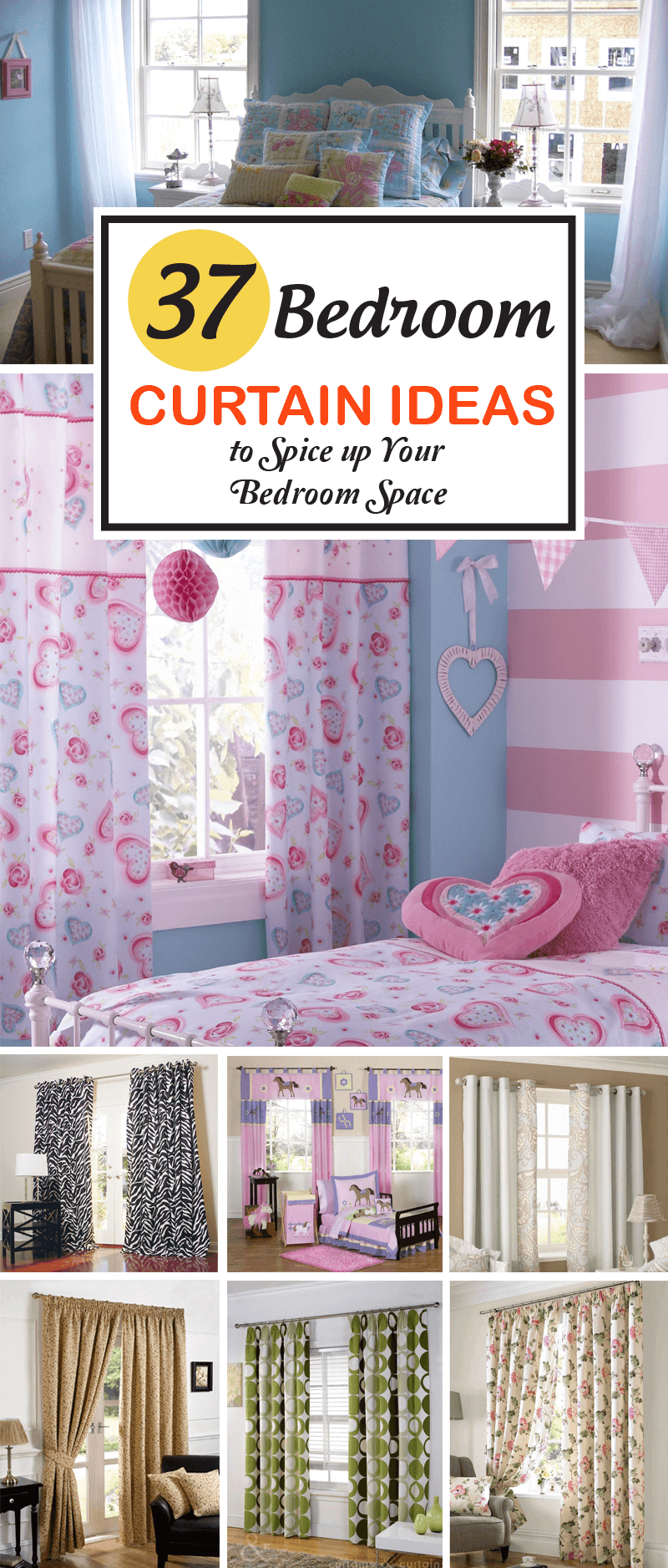 1. Bedroom Swag Curtains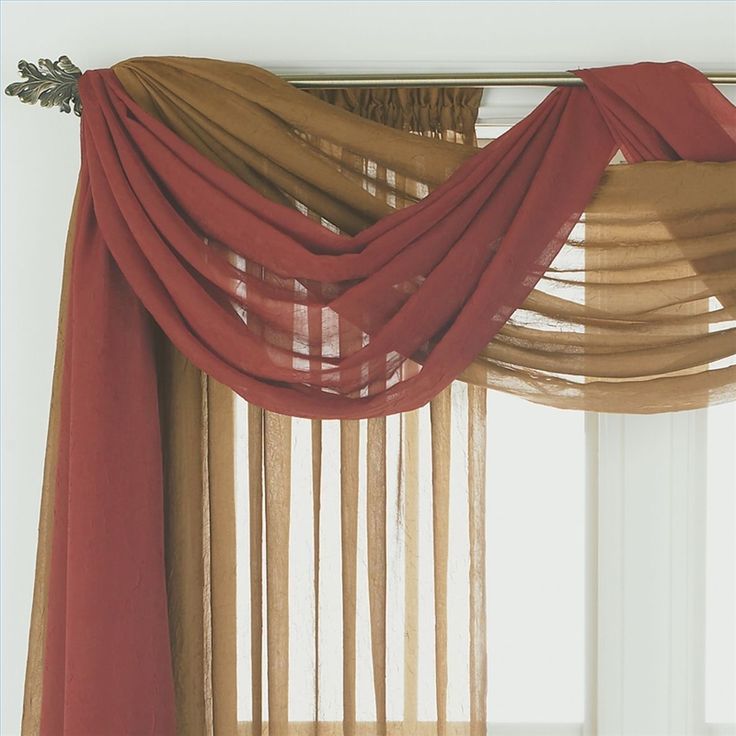 This curtain gives a lot of draping, and they create a beautiful canopy-style with an illusion of pretty nifty style. They add an air of sophistication and beauty to your bedroom, and they blend well with the window panel giving a complete and airy look. The top, overlapping design of blended colours swiftly draped on the decorative and robust curtain rod adds a sense of sophistication and modish full of swag.
2. Bedroom with Red Curtains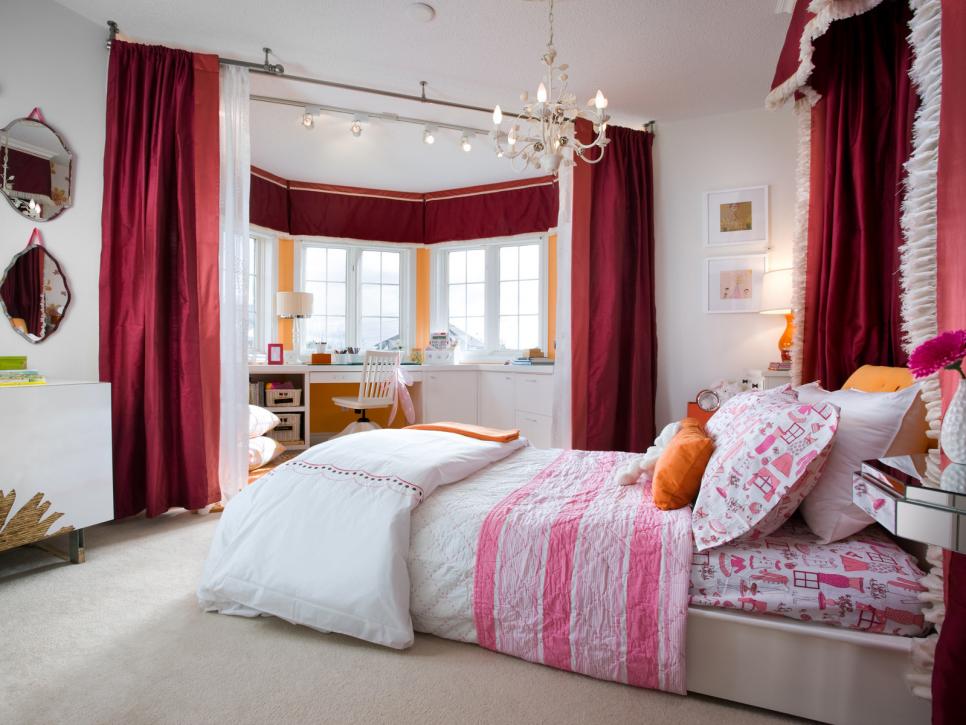 Red curtains bring out the solid color in this bedroom. These curtains are carefully draped all the way up making your bedroom looks more substantial. And the patterns make a super tasty distraction. It also makes the room appear brighter and big. The long hanging chandelier and the attached wall mirror reflect on the red curtains giving your room a stunning appearance.
3. Blue Bedroom Curtains Ideas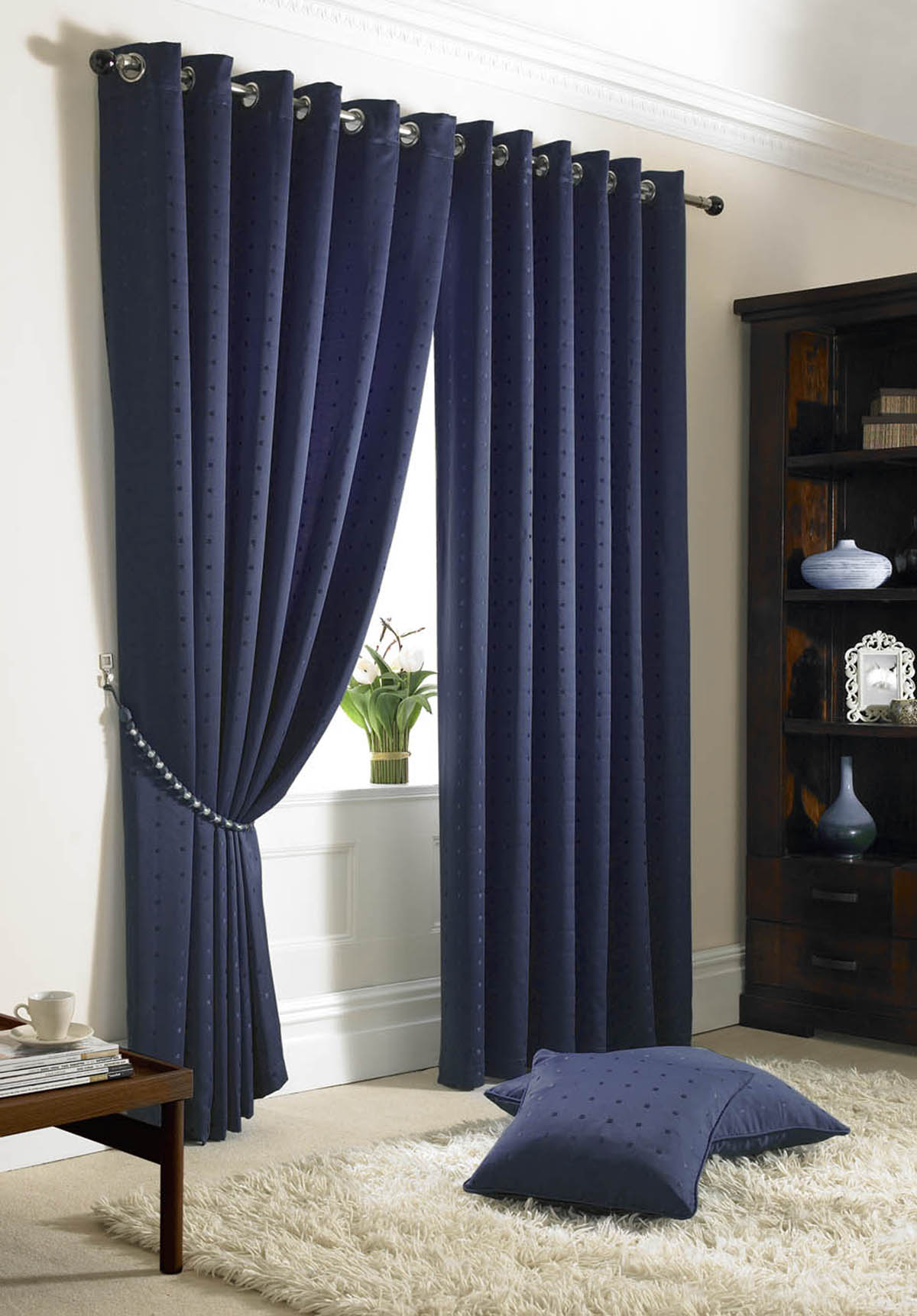 The blue curtains offer the best theme idea for the men bedroom since it brings out an utterly dark accent even when it's sunny outside. The curtain enhances privacy and provides a sounder and a more uninterrupted sleep, and they match with the pillows giving your room an accented look. They are uniquely woven with a high-class textured design for the ultimate look.
4. Blue Curtains Bedroom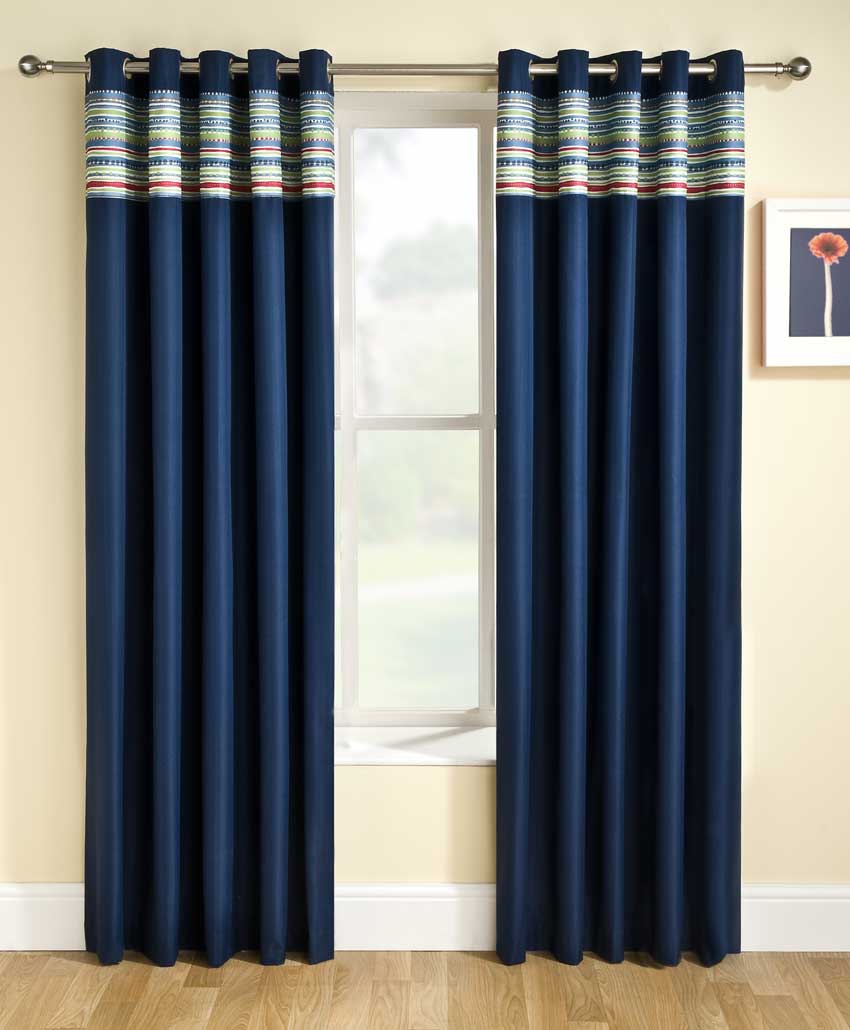 These high-class panel curtains are well textured to give a high complement with its modern metal grommet and multi-color designed on the top. The perforation makes it easy to hang the curtains on any standard curtain rod, and it offers a darkening effect to your bedroom. The curtains also have a noise reduction effect helping you to enjoy a sounder deeper sleep.
5. Cool White Bedroom Curtains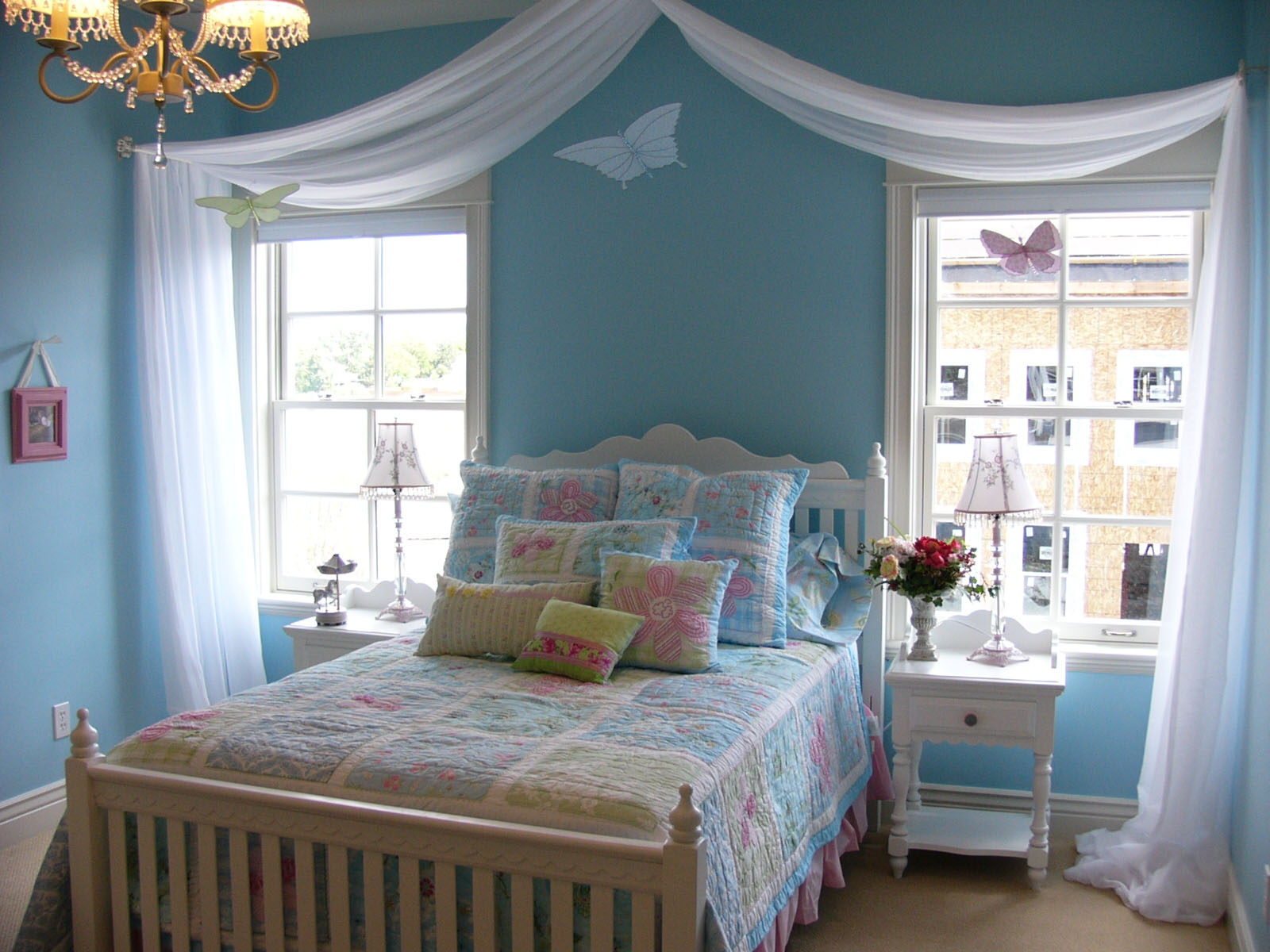 These curtain panels make your bedroom to have a brighter look that brightens up everything and especially when the sun hits the panels. The beautifully curved valance gives the curtain more attract ting decor, and they fill your room with something practical and elegant. The butterfly design and the brighten hanged lighting makes the cool white curtain to tone of the bluish colour making the room have a unisex look that is welcoming and charming.
6. Country Bedroom Curtains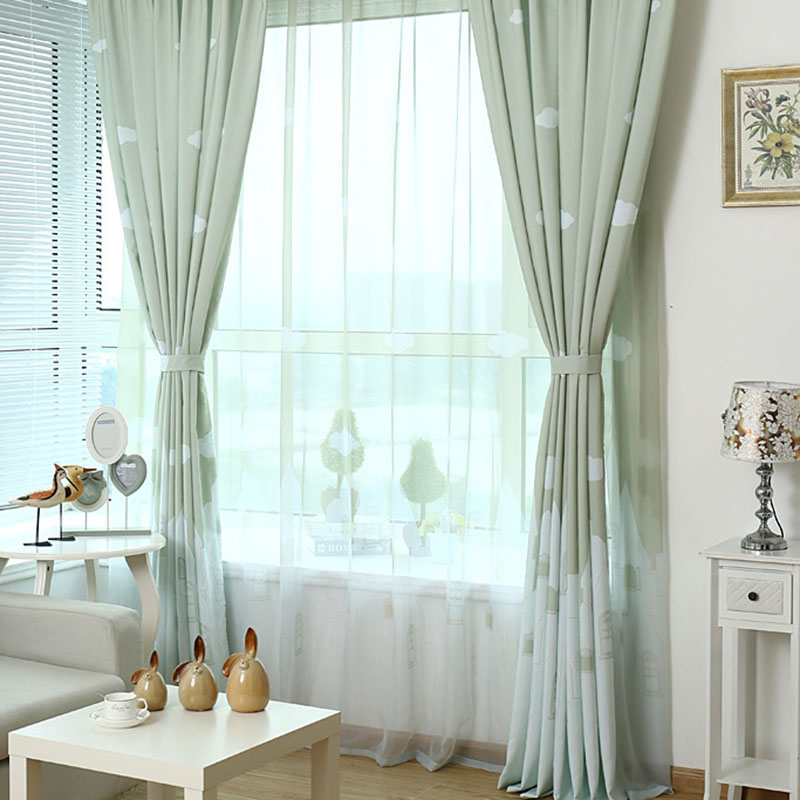 Drape your country bedroom with elegant window curtains are versatile and exquisite. They feature a classic French look with tiebacks and well weaved on a cotton rich fabric with attracting prints that hangs correctly and swiftly on any of grommet curtain rod. They are also tightly woven into soft cloth that is long wearing and subtle. Additionally, the Country Bedroom Curtains have a have a light filtering effect to your bedroom.
7. Curtains for a Purple Bedroom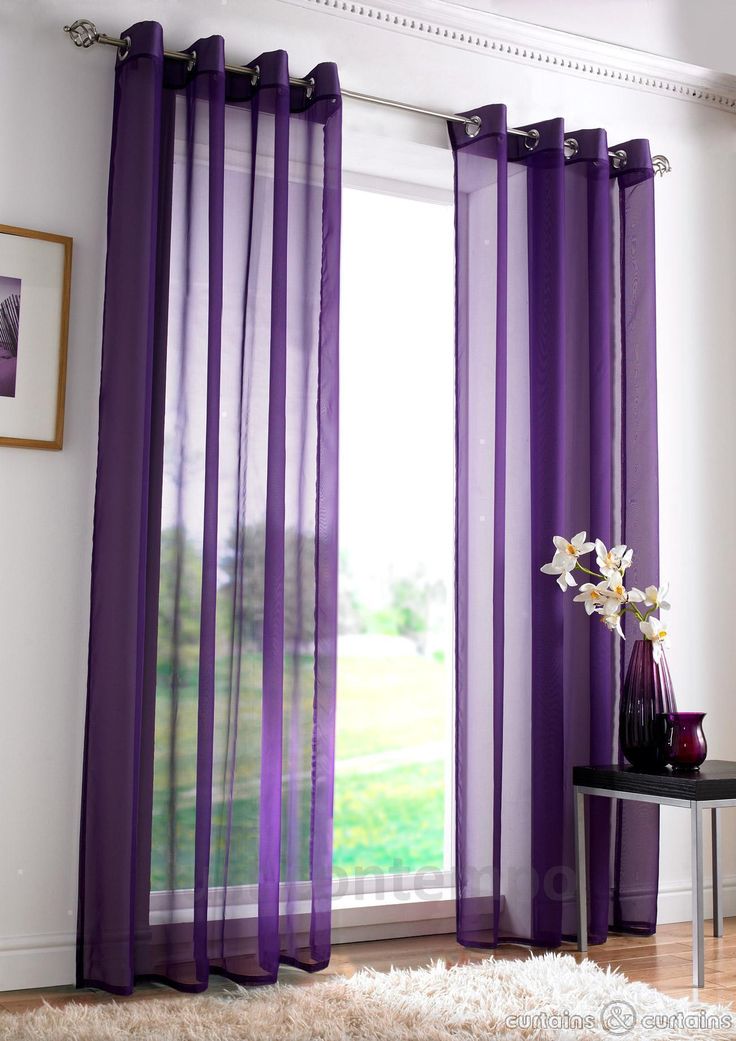 The silky purple bedroom curtains bring out the beauty of any room decor with their magical appeal. The purple breaks up any massive amount of decoration around your room, and these curtains are well styled up on the top creating a unique long droopy look. The curtain panel is well designed to bring out the brightness of the room making it have a classy look.
8. Curtains for Boy Bedroom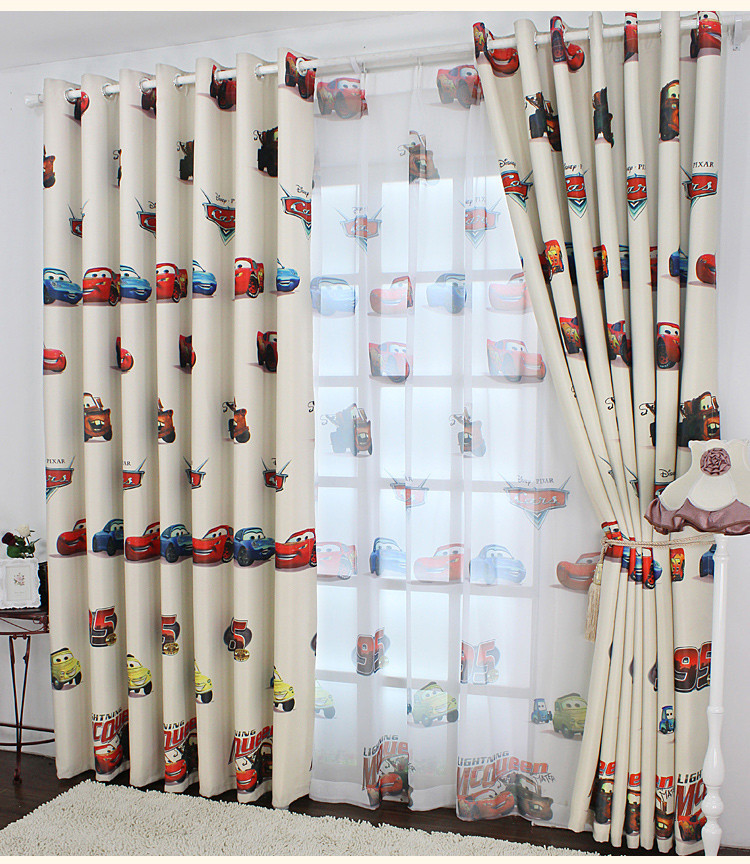 These printed and beautiful window panels' curtains have an attracting boyish design that will finish the look of your boy's bedroom in style. The lightening Macqueen design makes the room have a personalized touch, and they bring out a spark of imagination with their bright and colourful structure. Additionally, the matching and reflecting clear sheers bring out a complete set of the curtain with an attracting essence and beauty while the puffy white carpet bring into line the room decor.
9. Curtains for Gray Bedroom
This gray curtain gives your bedroom a chic update that is decorative and charming. They are versatile, and they provide an easy way to add style and color to your room. The panels have to feature rich colors with stunning trellis print and a modern aesthetic glance. The designed blinds and the long panels add extra privacy to your bedroom. They offer the best privacy for those who love to open windows since you need to close the curtains and enjoy the breeze.
10. Curtains for Pink Bedroom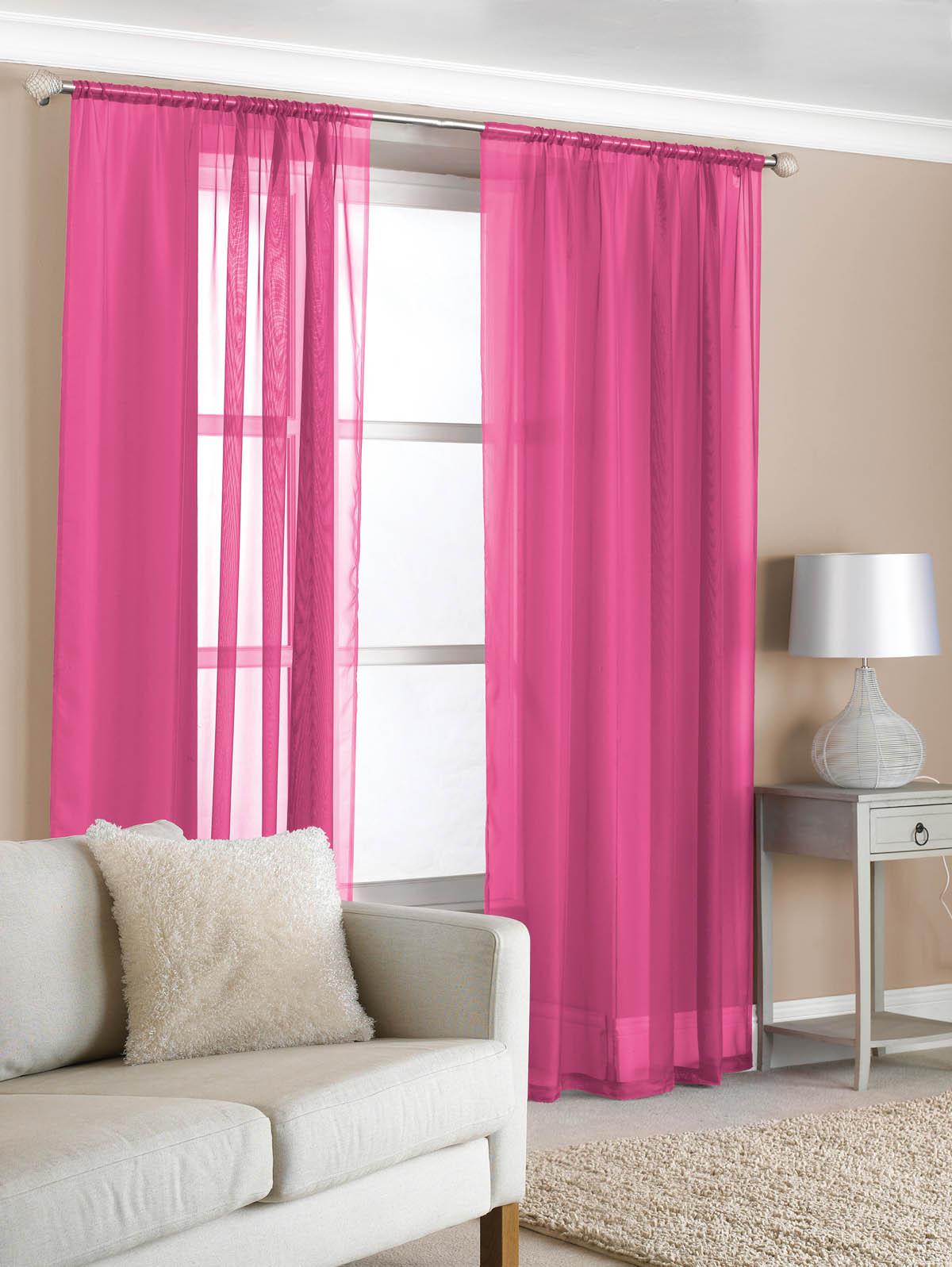 Add elegance and style to your bedroom with this sheer pink curtain panels. They have a solid color panel that filters light while still creating the best privacy for your room. You can add the sheer pink curtains to any existing draperies for a designer and layered look, or you can hang them alone for sheer coverage at night and for lighting up your room during the day. They have a decorative look that adds design flair to your bedroom.
11. Damask Bedroom Curtains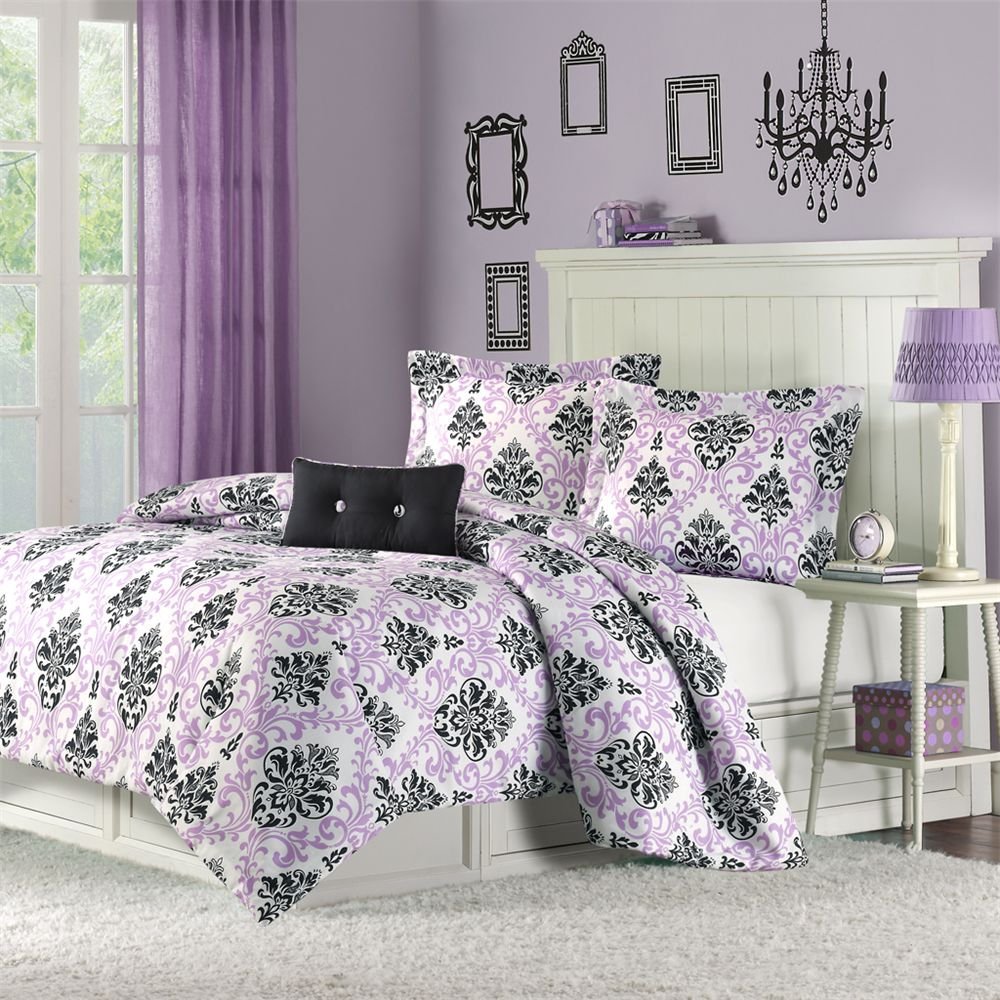 The Damask Bedroom Curtains instantly elevate your window with its chic look. The sheer panel curtain has a solid hue that matches with your bed and beddings and any other aesthetic bringing out a charming design that diffuses soft light to your room for a welcoming and warm vibe. The curtains offer a practical and feminine flair that is pretty.
12. Dividing a Bedroom with Curtains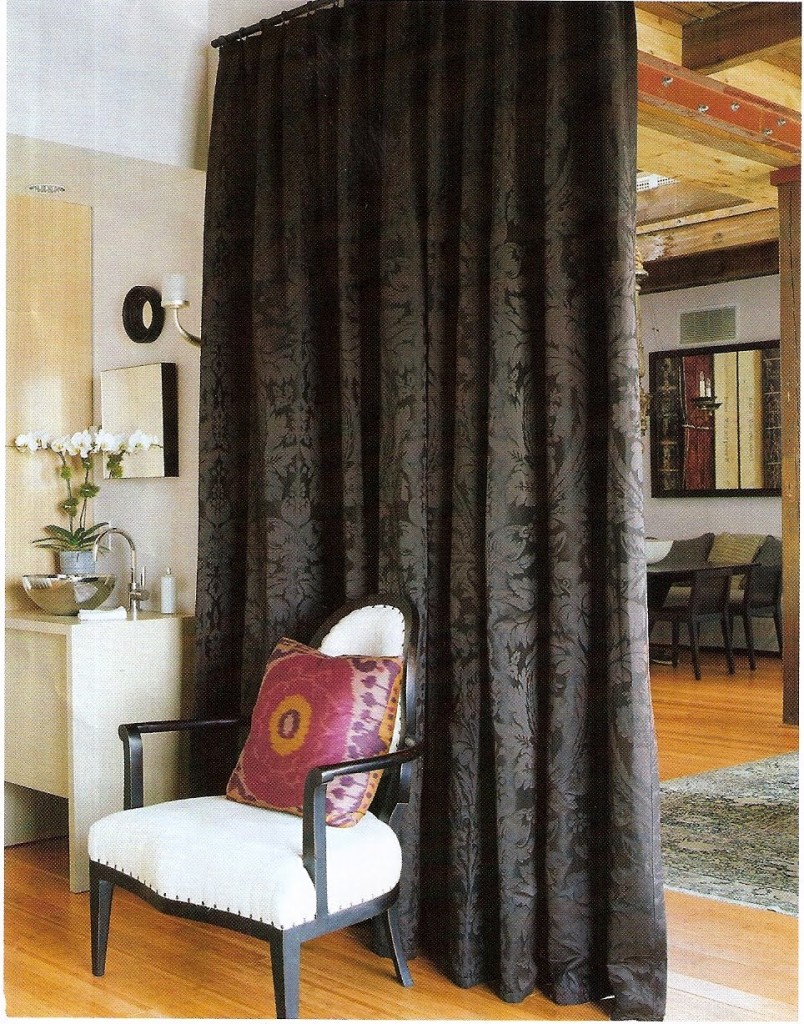 The beautiful panel curtain is used to give a superb division of one part of your room to the others offering the best privacy since it blocks the others rooms and the bed. It brings out an accent look that is inviting with its floral and darkish design that complements your home. The curtain is built with a heavy woven that has a room darkening effect.
13. Floral Bedroom Curtains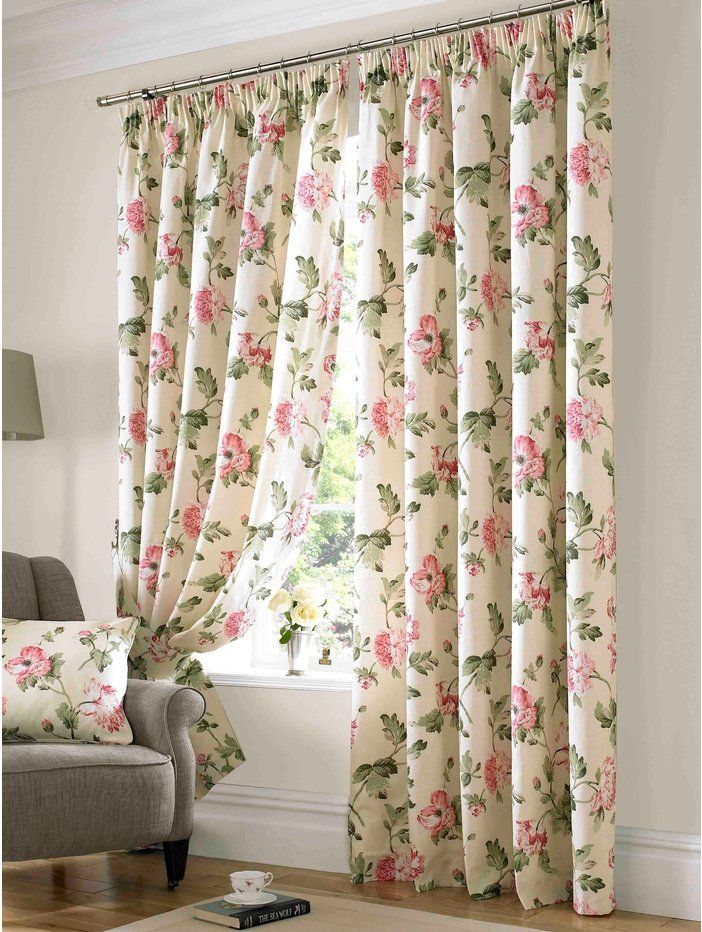 Airy elegance and bright light your bedroom with this floral curtains and bring out an elegant update. The curtain adds a super lovely soft feel and across a sheer with a white crushed voile panel that adds dimension. The floral bedroom curtains accent your room giving it an effortless style, dressing your window with chic exquisiteness.
14. French Bedroom Curtains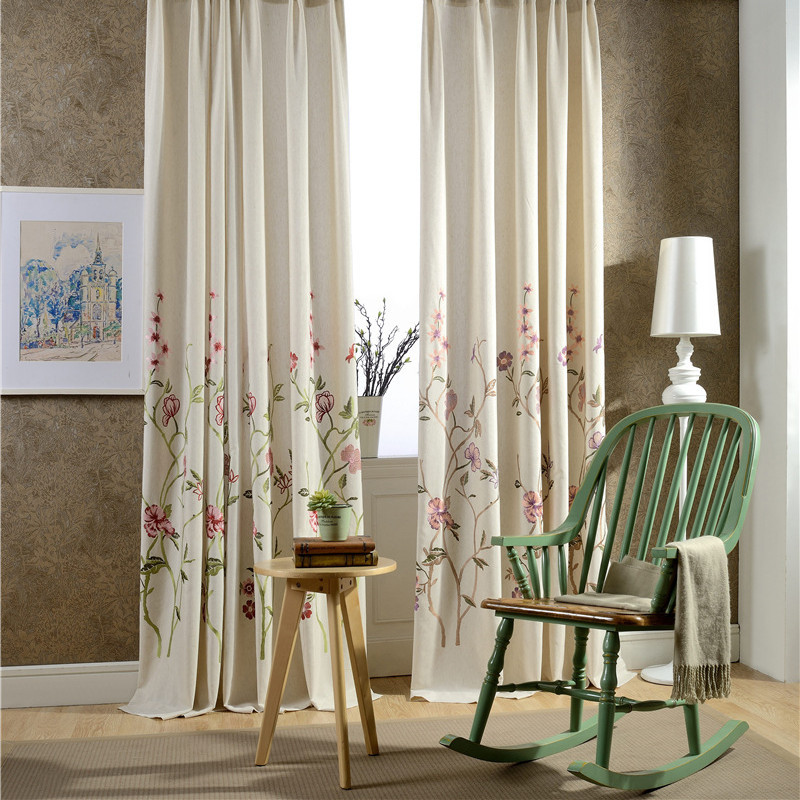 The French bedroom curtain offers the perfect finishing touch and gives you the power to live up to your style and personalized look. The curtain is brimming with full elegance, and it accents to the artful update on your room classic style. The beautiful and bottom flowery pattern style gives it a darkening room effect and a distinctive look and allows sunlight to your room. It has a solid crisp cream hue will stand against any solid background adding a touch of a chic appeal.
15. Girl Bedroom Curtains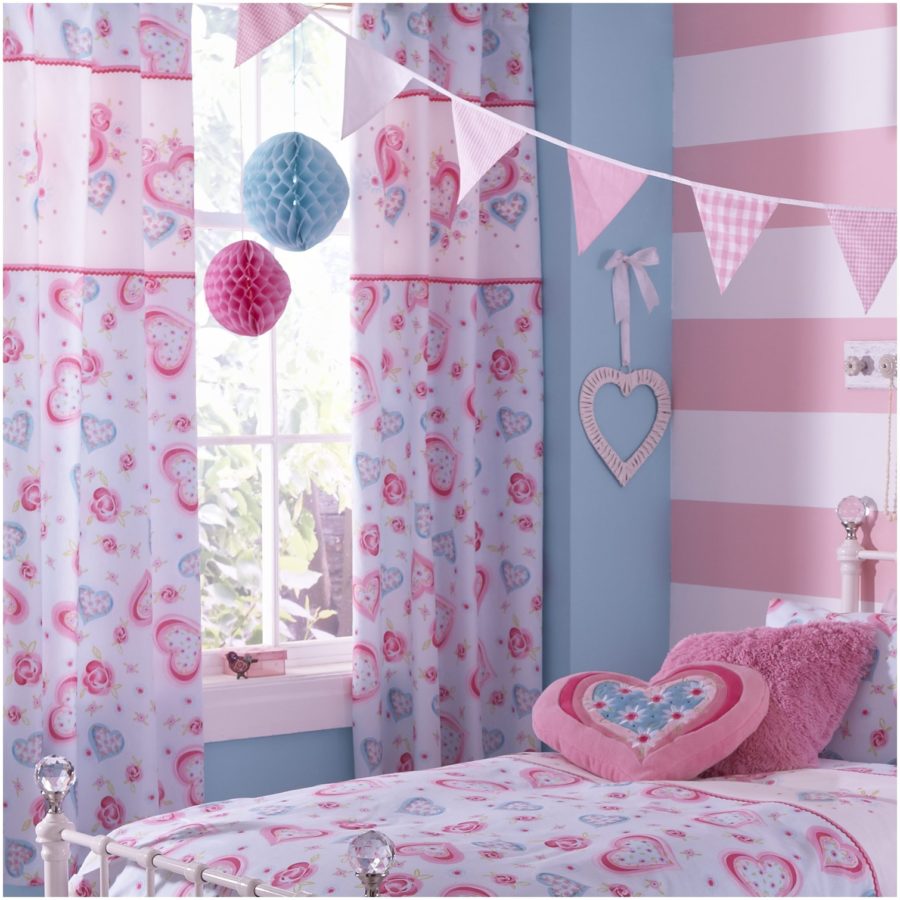 Accent your girl bedroom with classic and effortless style curtain panel that is entirely dressed on the window to add glamour of prettiness and chic. This flowing embroidered multi-color love design curtain brings a bright look that matches with your girl beddings and the surrounding decor. The easy to hand panel curtain adds contemporary flair and it easy to close and open in a simple motion making it easy for your girl to operate. The perfect Girl Bedroom Curtains for a princess.
16. Gold Bedroom Curtains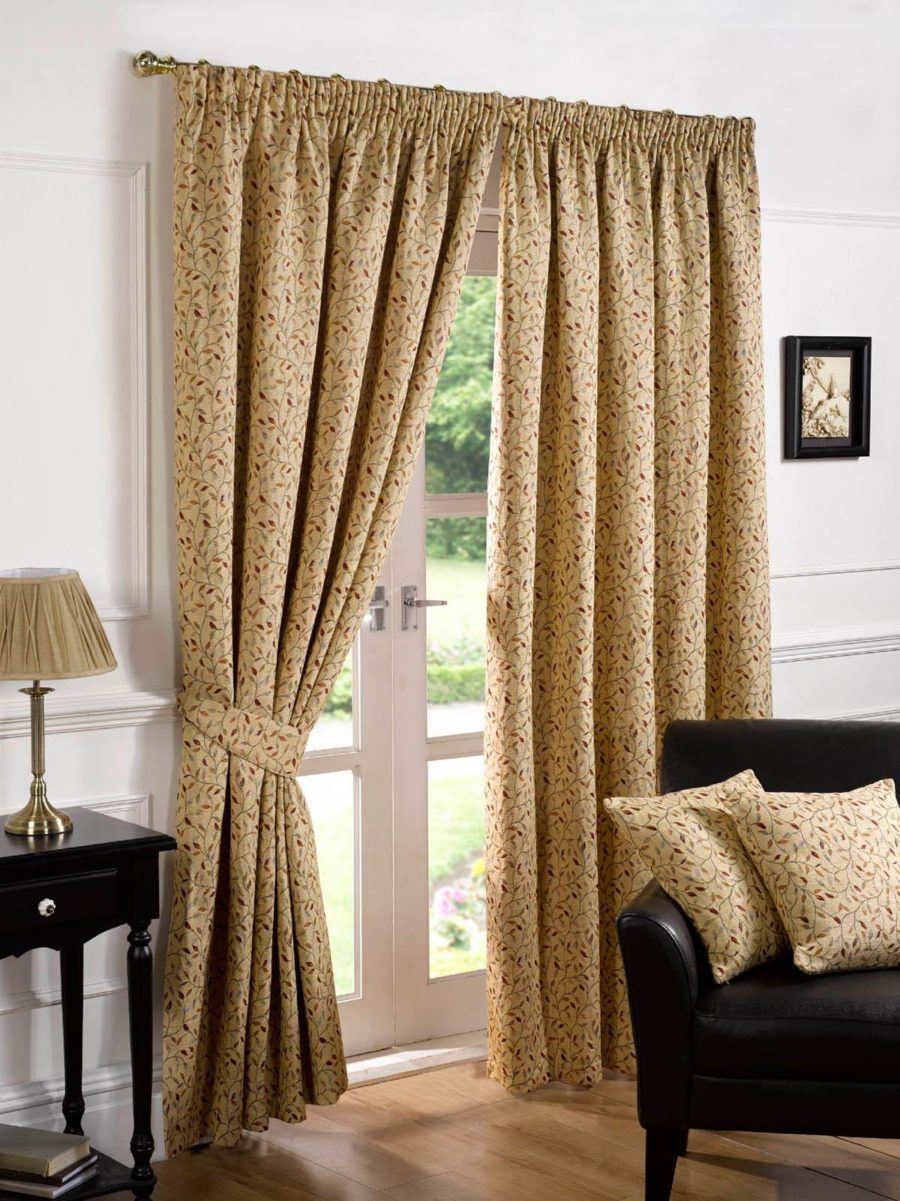 These gold and printed cotton drapes and curtains provide your room with a refined look and a decorative style. They cover the general rule of proper panel fullness that measures 2-3 times of your window opening width making your window look fuller without sacrificing on your style. These curtains are designed to give a darkening effect to your room and also help in blocking out the glaring rays of the sun.
17. Green Bedroom Curtains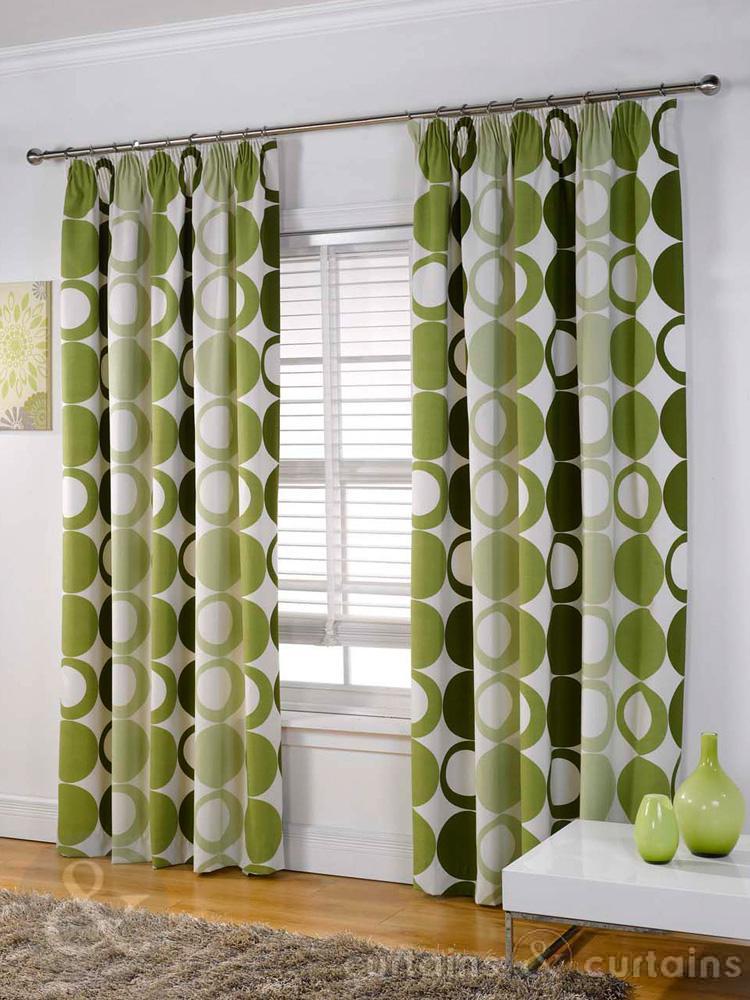 The slub lined and textured print green bedroom curtains offer a unique feel and look of natural fibers with style and capability to complement your bedroom. Decorate your bedroom with the beauty of this classic lined slub style and complete it with a modern twist. The fun prints and the beautiful green color make the styling easier. With its open, airy weave the curtains gently filter the light into your room, and they have versatile styling.
18. Green Curtains for Bedroom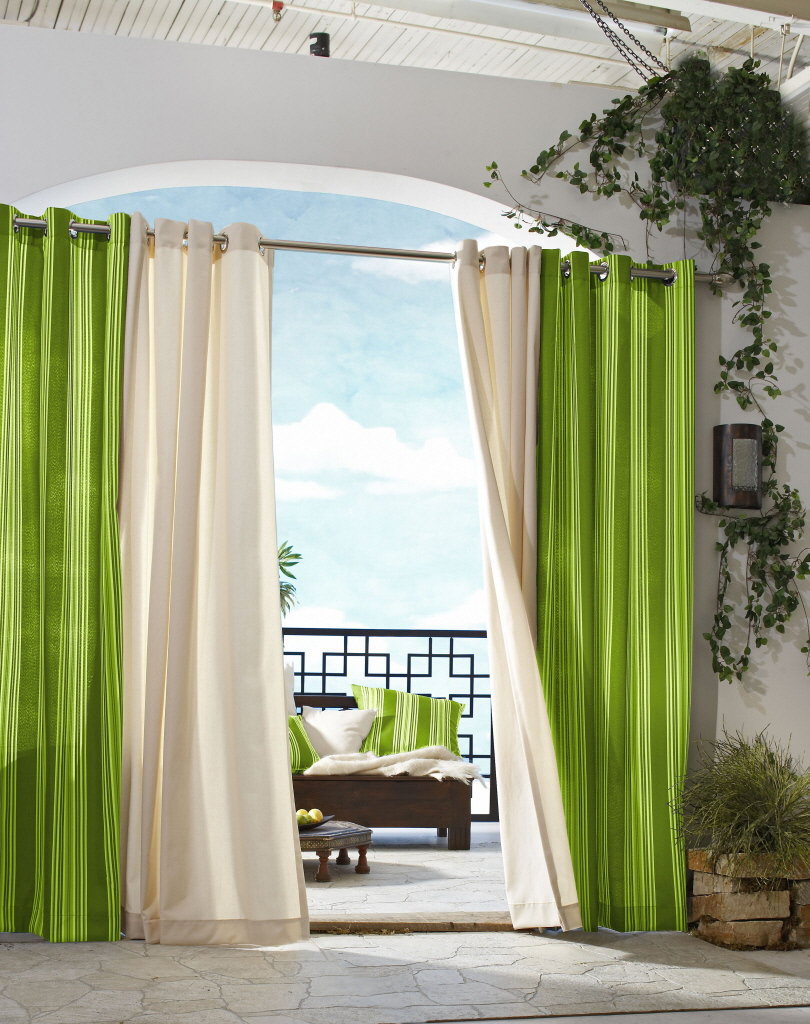 The combination of green-ness and cream to your room gives it an appealing beauty that is welcoming and pretty. This curtain panel has a substantial look with a twist of traditional style delivering the perfect combination of function and style. These functional curtains manage light, provide privacy, and help to reduce noise while giving your window and the surrounding a stylish and latest look.
19. Hot Pink Bedroom Curtains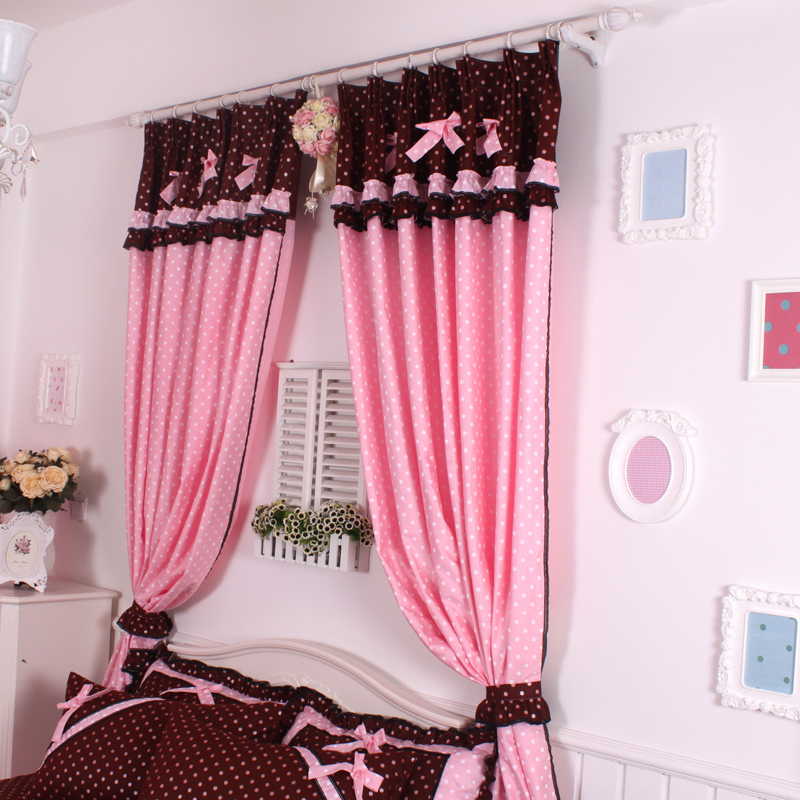 This bedroom curtain brings put the combination of bright color with a dotted ribboned pattern that puts a unique fun twist and classic look. The curtain enhances the feel and looks of your room and it made of pure cotton material creating a smooth draping effect. Its brown colour effects bring out its natural complement to the beddings and the curtain. The unique combination and design of this curtain bring out its lovely chic to any bedroom.
20. Kids Room Curtains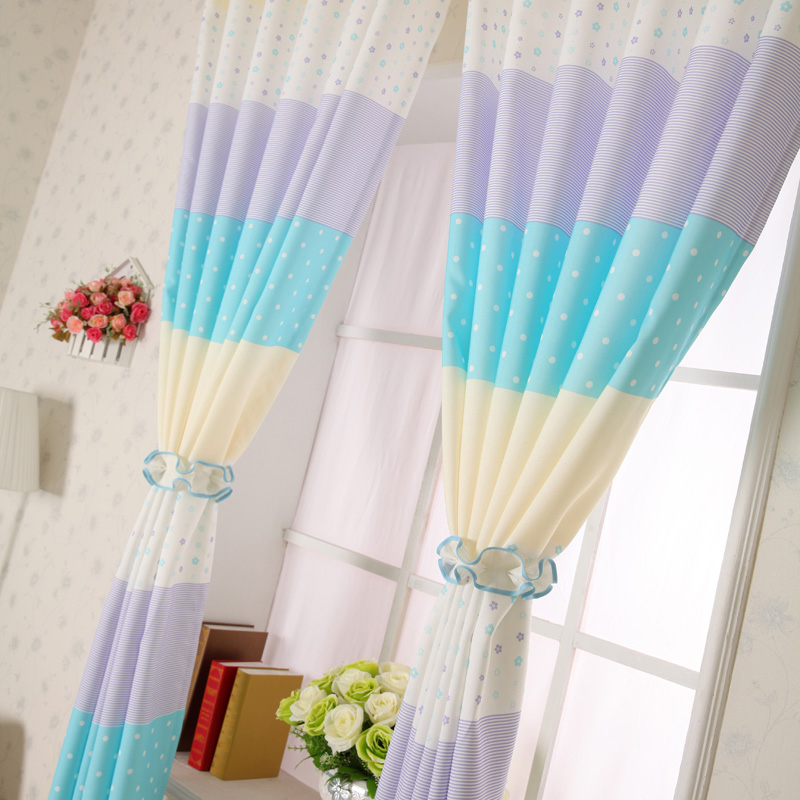 The multicoloured curtain panel has a simple and yet a super sophisticated look that adds a luxurious warmth look to your kid's room. The metallic shimmer throughout the curtains provides it with a subtle and beautiful sheen that adds a depth of love and graces the room. Hung the drapery on a curtain rod and created a super exciting design when opening the curtain to add a touch of luxury and richness to the surrounding decor.
21. Navy Bedroom Curtains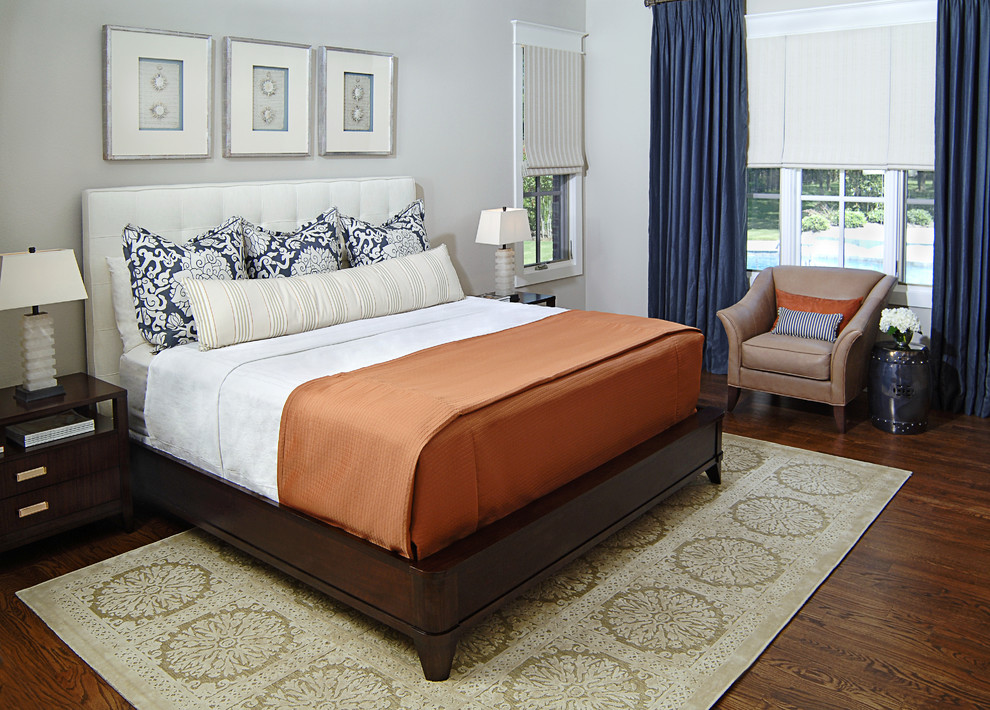 Dress up your bedroom window in style with this navy bedroom curtain. The curtain has a bulky design that keeps your bedroom affairs private, and it comes with a unique light filter system. It's well crafted to showcase its robust color pattern that complements your bedroom furniture while decorating your room and adding a stylish finishing touch to your master bedroom.
22. Neutral Bedroom Curtains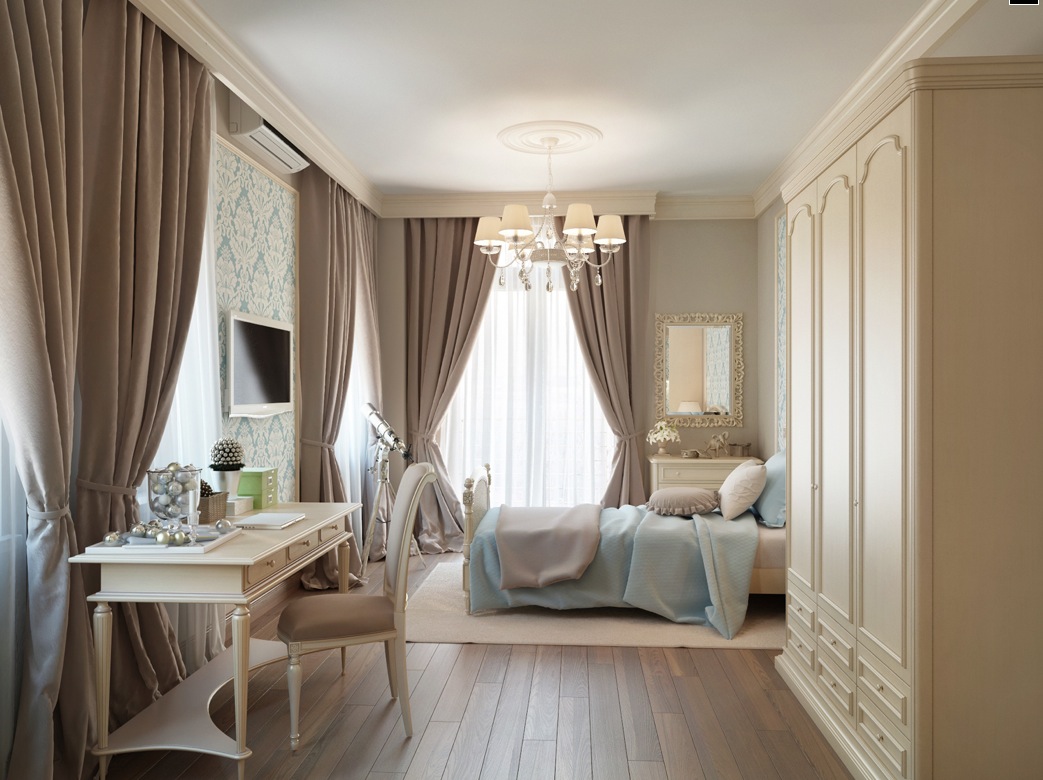 The neutral bedroom curtains provide the perfect finishing touch to their simple stylish design. This curtain panel gives a lovely style that blends well with any aesthetic style from contemporary to classic. Crafted with high-quality fabric and designed to portray their beauty the stylish curtain panel are easy to maintain, and they give a darkening design to your bedroom. Add a long hanging white chandelier to be a foil for the panel curtains and bring out a shade of unique hue tone of beauty.
23. Neutral Traditional Bedroom Curtains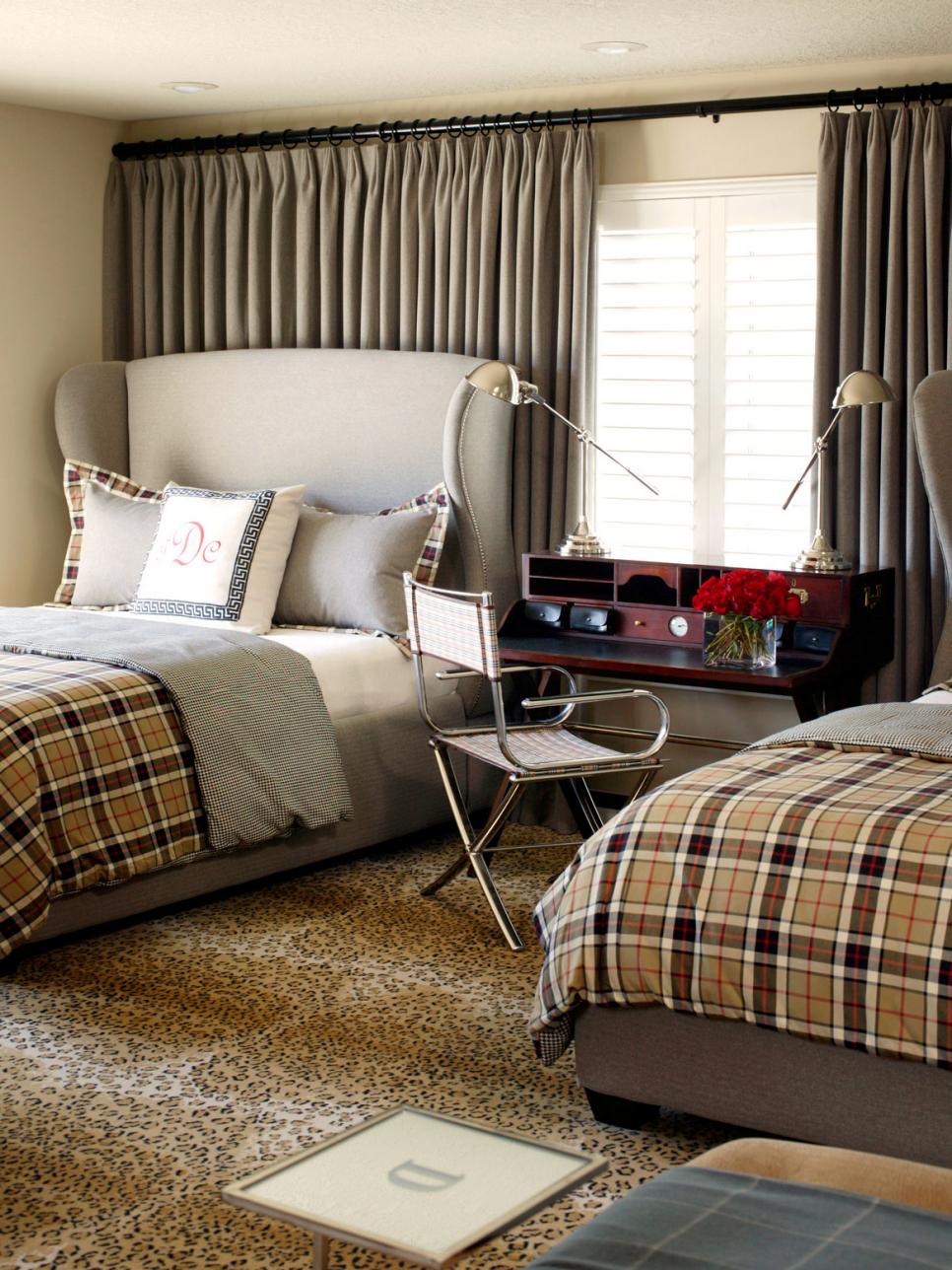 Whether offering a stunning view of your backyard or swimming pool every bedroom window needs to be fantastic. Dress up the window with a neutral traditional bedroom curtain that brings out an instant eye-catching effect with their brimming Provencal charm. Crafted to bring out a traditional result these curtains with a clean-lined beige design helps to block light and they have a distinctive and neutral hue that allows them to blend comfortably into any abode uniquely.
24. Priscilla Curtains Bedroom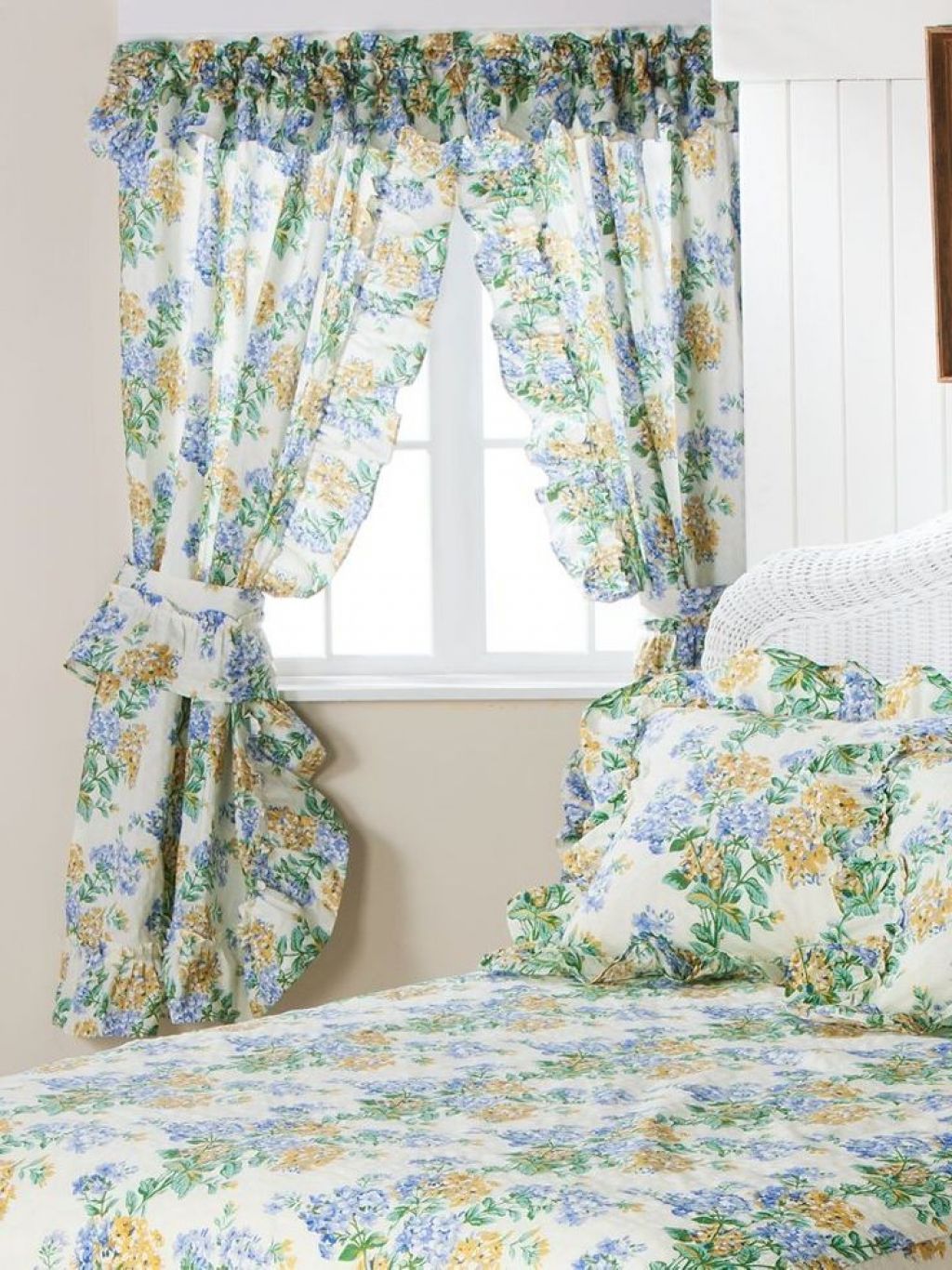 The Priscilla Curtains Bedroom gives you the power to accent your room in an effortless styling manner. The curtain is machine stitched, and sub weaved with classy fabric that combines color pattern hence producing a flecked look. Its assorted edges and the folding band give the curtain a swag that complements the room beddings and the decor giving the room a touch of class and sophistication.
25. Red and Black Curtains For Bedroom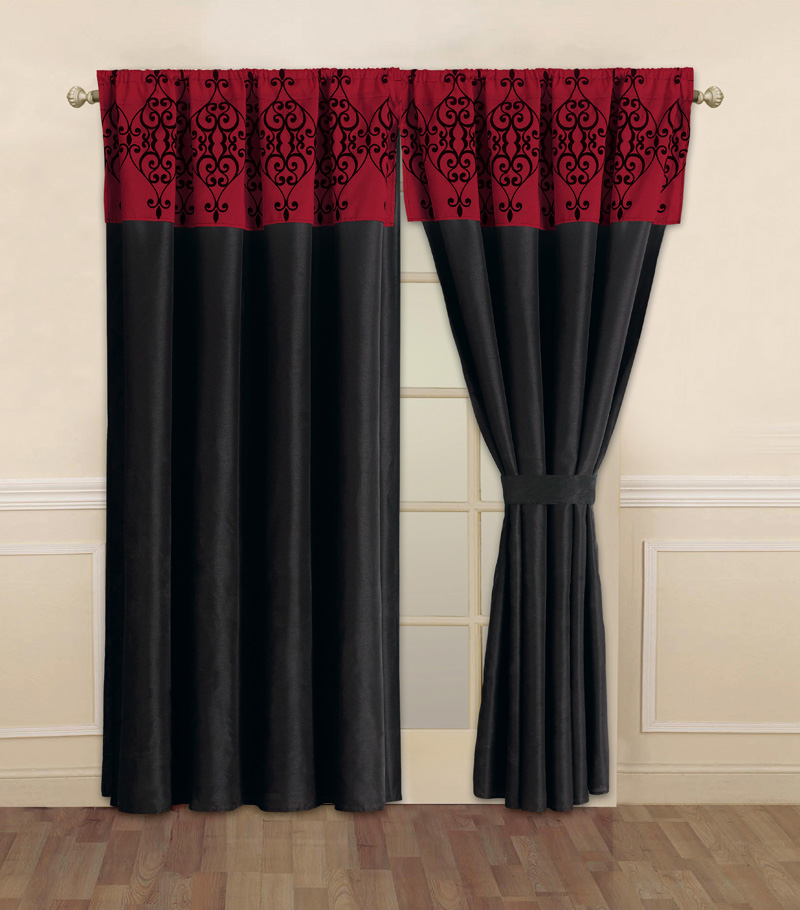 Artful and natural accent brings out the best warmth in your bedroom. The Red and Black Curtains are eye-catching and have an alluring effect bringing your room to a traditional charm. Crafted to hold tightly to its decorative rod, the curtain does wonder in livening up with its robust hue, and it carefully lets the sun stream through your restful retreat. It's simple and natural beauty blends super well with your room decor giving it a complete simple and elegant finishing.
26. Romantic Bedroom Curtains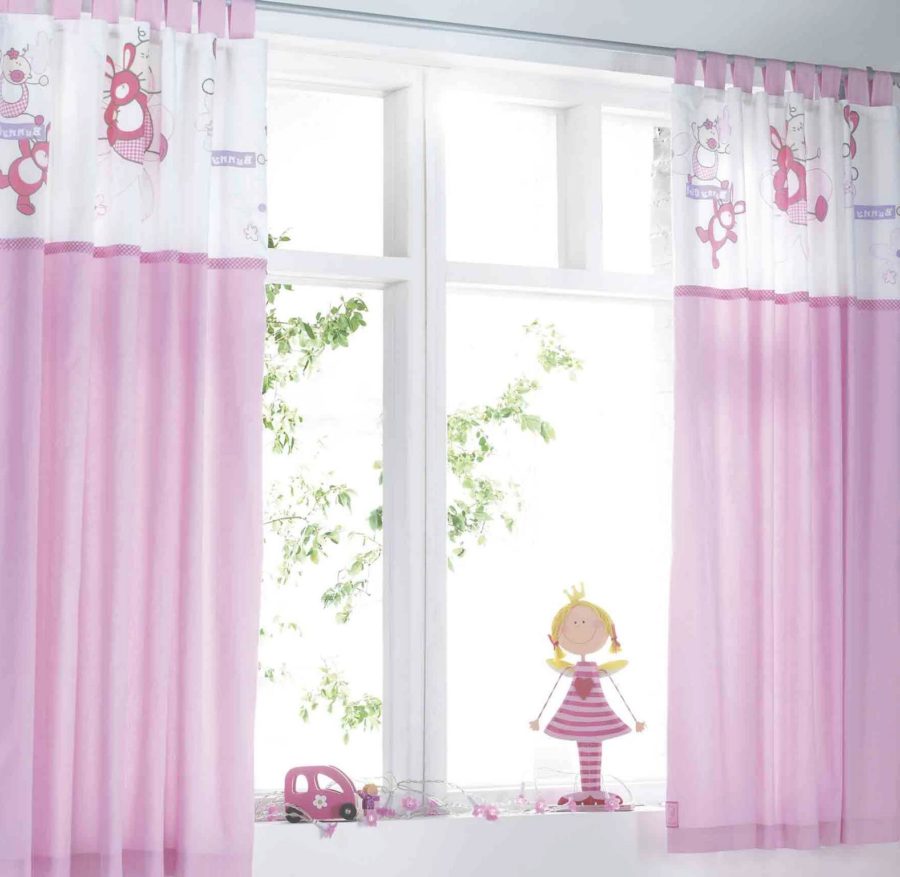 Get a glimpse of stunning style as you gaze on your window with this romantic bedroom curtains designed to give you privacy and love. It showcases a gorgeous artistic design, and they have a model that helps to block out the light, and they bring out the beauty of your room with more class and style. The decorative and cartoonish designs on these curtains bring out the ideal of fun, and well-stitched bottom gives the much needed lively look.
27. Sheer Bedroom Curtains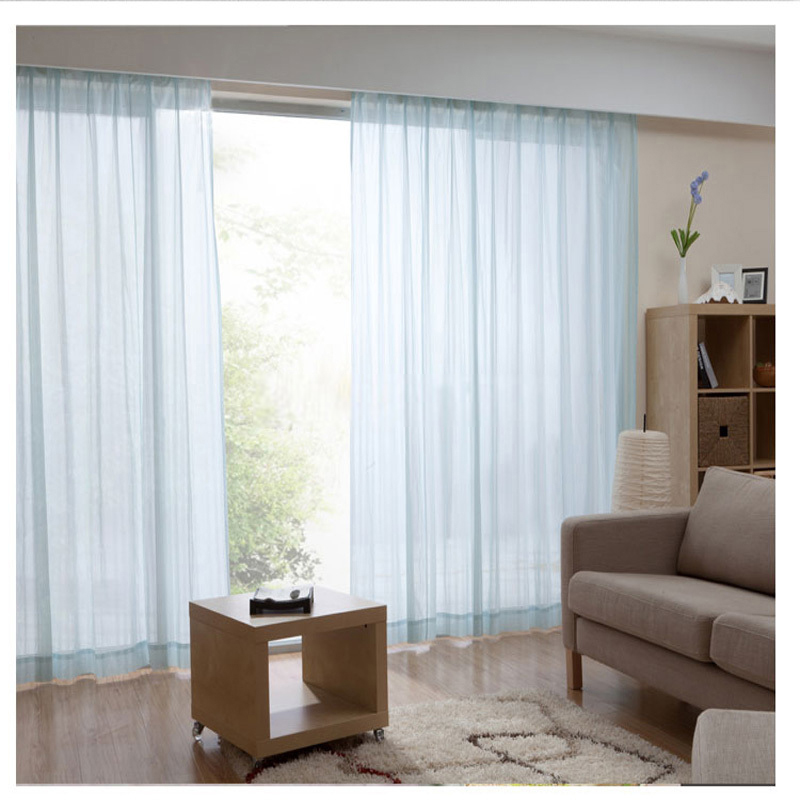 Refresh your suite with these charming and attractive curtain panel sheer curtains that feature a solid hue to match your decor. Match the cheers with your duvet for a cohesive look and let its bright color liven up your neutral-toned master suite. The sheer bedroom curtains are ideal for a wave of the fresh spring breeze. They also transform your bedroom into a pleasing to the English eye Manor.
28. Short Window Curtains for Bedroom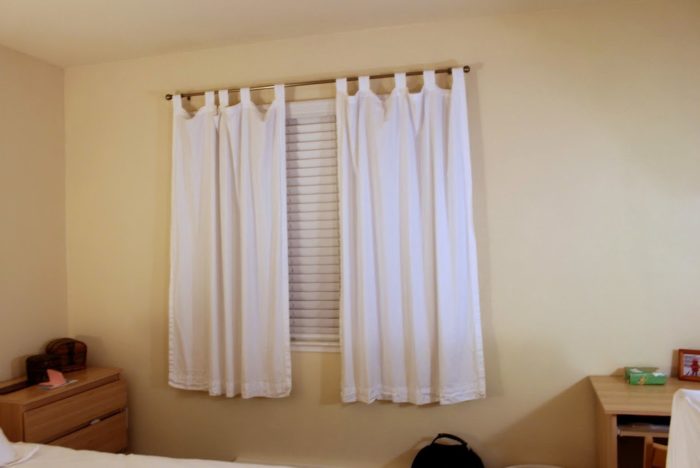 Complete your bedroom elegance with this stunning and English charming short window curtain. Made of pure white fabric the curtain offers the best blend of solid color background and provides a striking modishness with its smoothness draping and stylish high edges. The short white curtains help to tone down the wall paint of your bedroom giving it a striking and welcoming look. The fabric is easy to maintain and can easily be cleaned with washing machine and still keep its velvetiness and magnificence.
29. Small Bedroom Window Curtains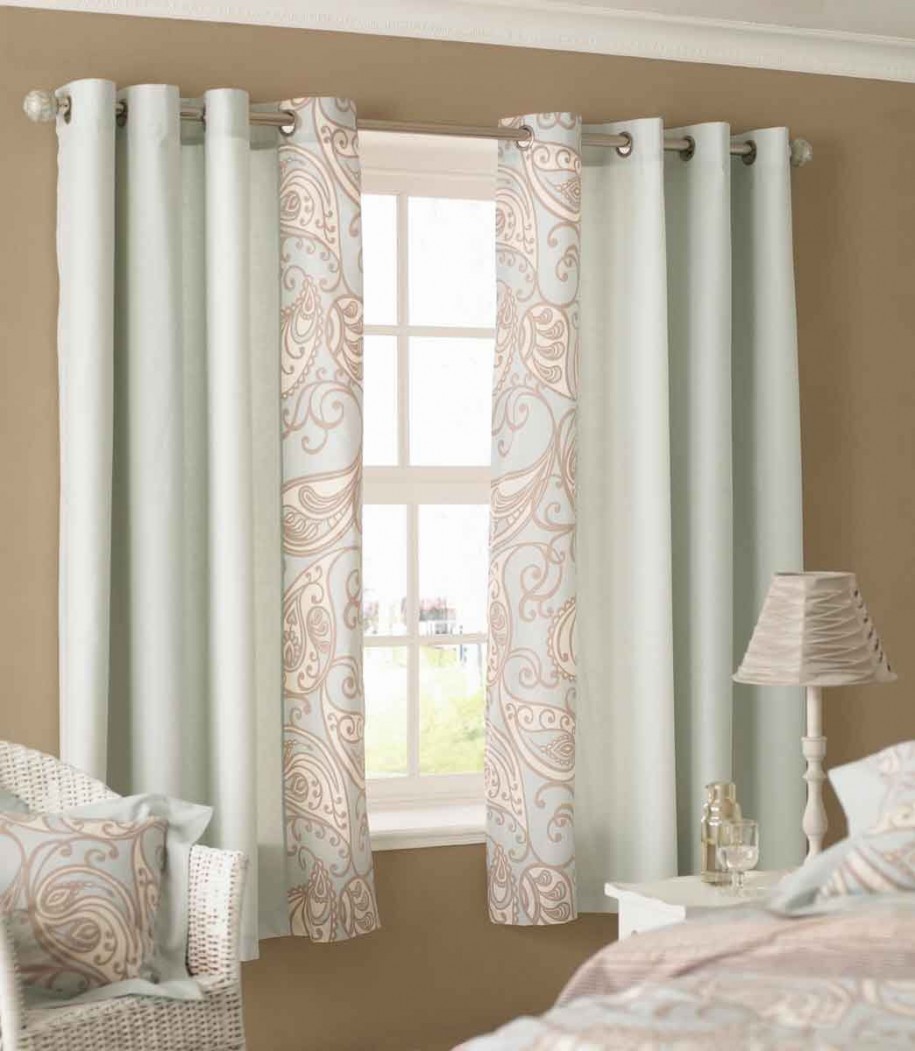 The window curtains are tightly woven to offer the best design for the small windows, the multi-matched color theme adds to their beauty and chic. They are carefully sandwiched around to create a curtain panel that is super excellent and ideal for blocking out any harsh light from outside while providing privacy. They matching theme with the bedroom furniture and beddings completes the look with sophistication.
30. Teal Blue Curtains For Bedrooms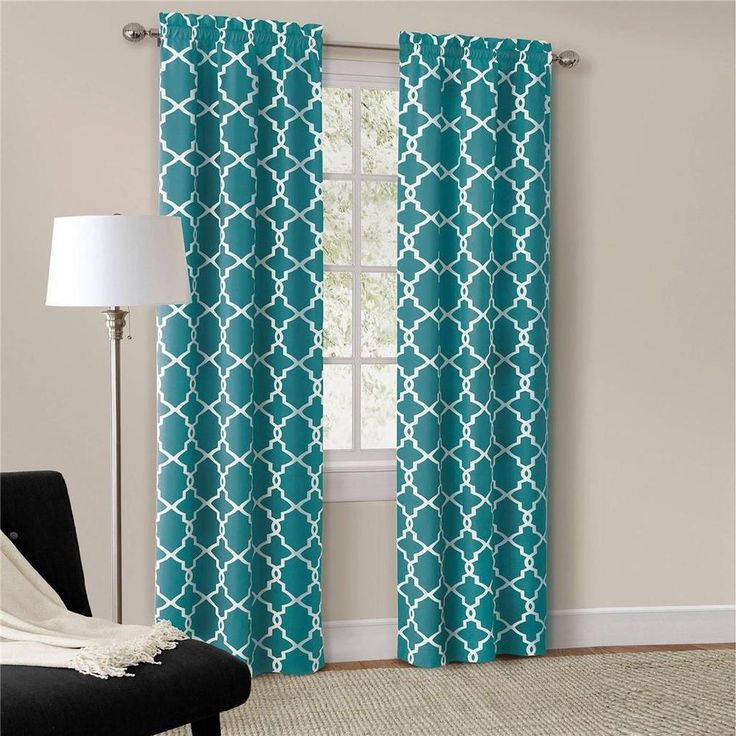 The Teal Blue Curtains For Bedrooms are ideal for keeping your master suite dark while you enjoy your sleep on a sunny morning. It adds a pop pattern to your room, and it's carefully woven of sateen offering a thermal blackout design which stops your room from getting hot and chilly through the windows. The smooth grommet top gives an easy way of installation complementing the place with its eye-catching style.
31. Thermal Bedroom Curtains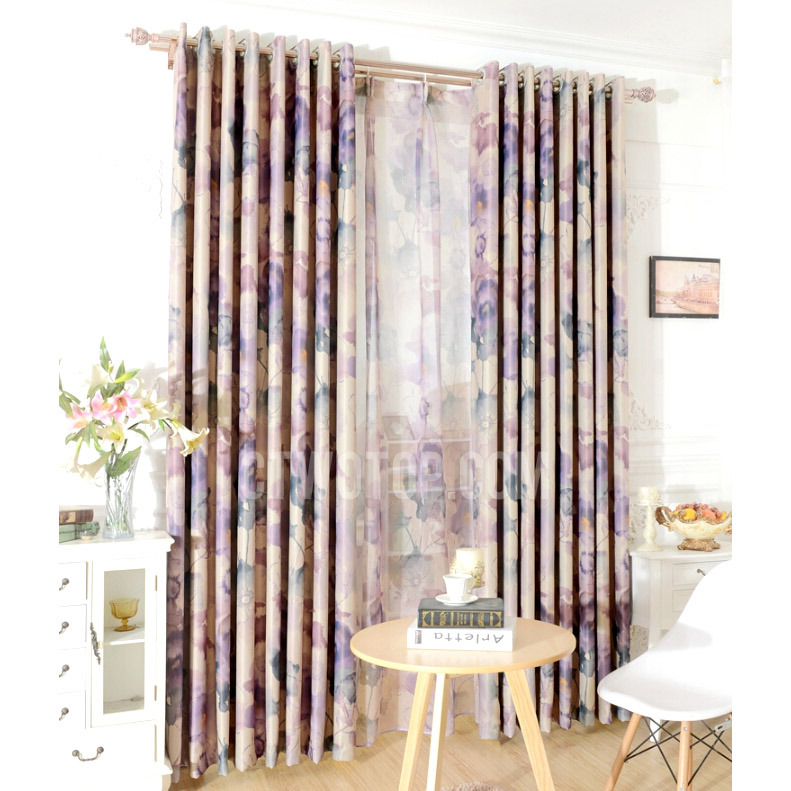 These Thermal Bedroom Curtains are eye-drawing with their super soft fabric and a refined textured bringing out its beautiful color style and patterns. The curtains are best for keeping the light out, and they provide optimal thermal insulation to your room. They are easy to clean while adding attractiveness and modish to your room. These thermal curtains are superbly attached to a golden looking rod and there matching sheers makes you admire the simple and yet sophisticated style that it adds to your room. In fact, when you add the wall decorations, matching table and designed elements to your room, you add exquisiteness and elegance.
32. Thick Fabric Bedroom Curtains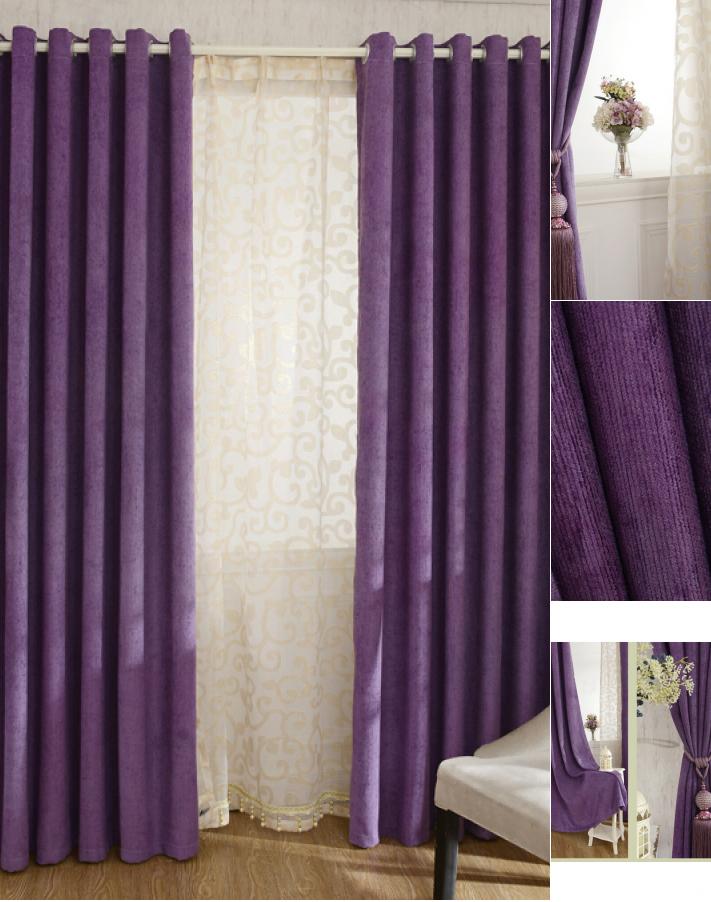 Liven up your bedroom window with the thick fabric curtains that lend a lush beauty and look while easily slipping under the sheer drapes. They bring out a touch of feminine and layered style, and this curtain panel gives the perfect retreat that is attractive to your room. Add a vase of flowers, paint the walls with a neutral and soft tone and hang your family portrait to complement the look and enhance the splendour of your room finishing.
33. Toddler Bedroom Curtains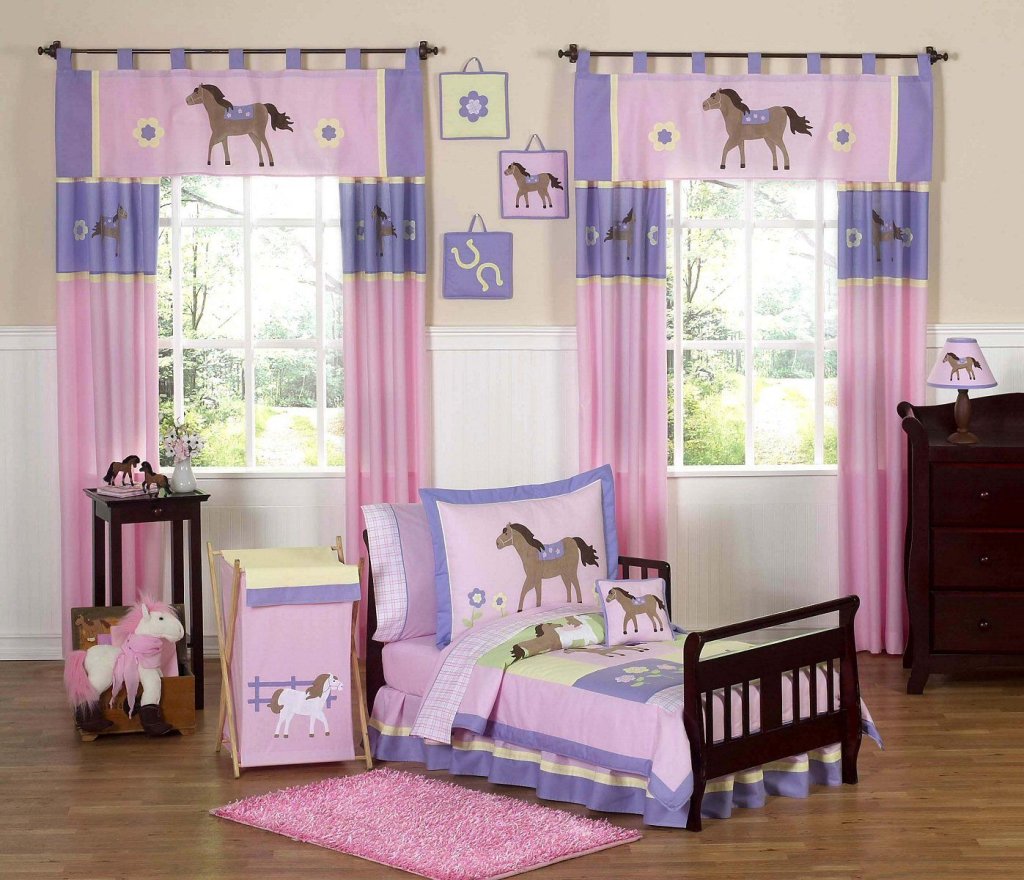 The vintage of this toddler bedroom curtains brings out its fancy look that is warm and soothing. The curtain and the blinds combination bring out the perfect sun blocking system to your baby bedroom keeping off the pesky of sunlight making your baby sleep comfortably. The color themes of the bedroom set harmonize each other making the toddler room welcoming and comfortable. The matching horse artistic styles with side carpet and matching carpets help to bring out your toddler room in a modern and yet love the style look. This will make your toddler fall-in-love with their place and sleep with easiness.
34. Victorian Bedroom Curtains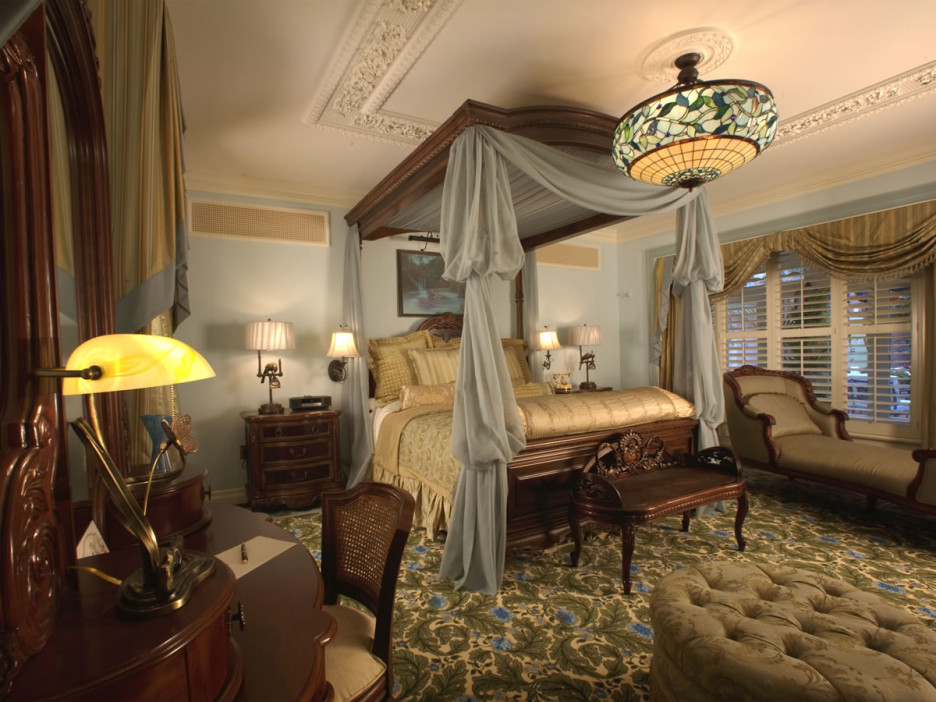 The elegance of this Victorian bedroom curtains and furniture's brings out the modern look of luxury and beauty. The curtains create deep folds and classy richness for a luxurious feel and look, and they are designed to create a fuller appearance and more privacy. The whole combination brings out a touch of sophistication to your room making your day liven up and making your bedroom a haven of retreat.
35. White Bedroom Curtains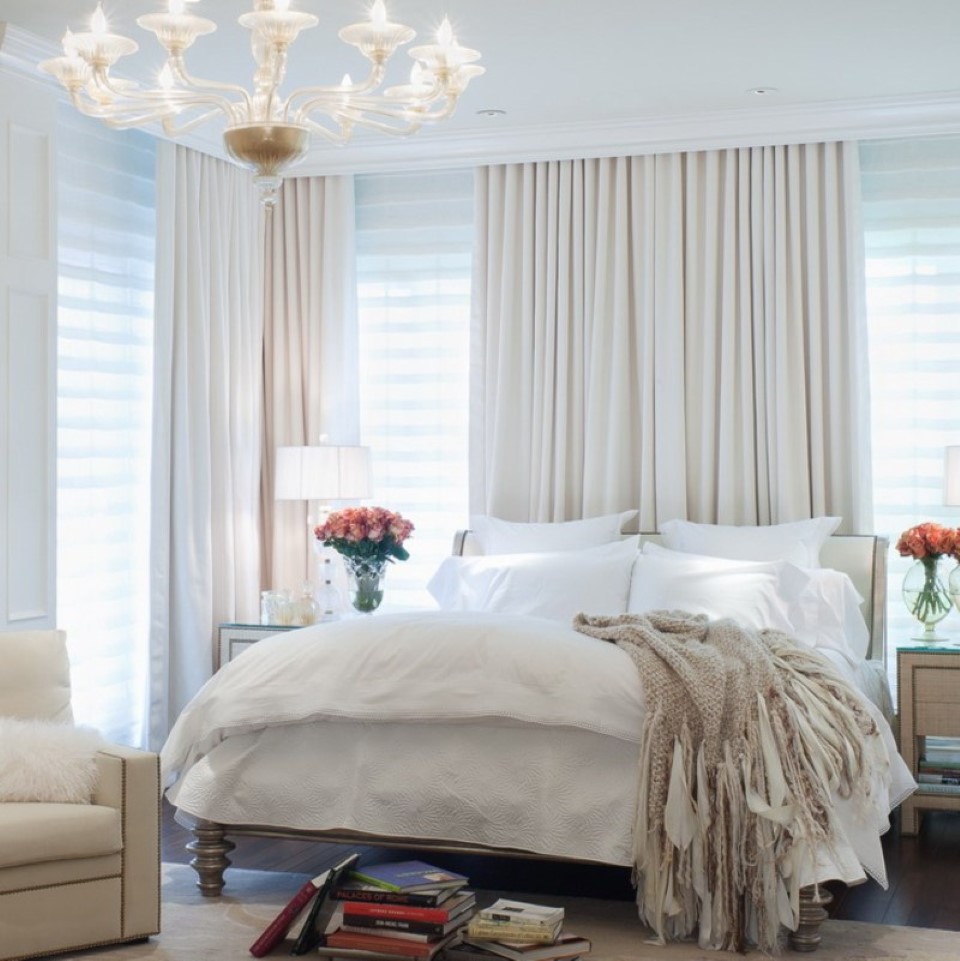 The white bedroom curtains are easy to care for since they are made of high-class fabric material, and they have a stunning look that harmonizes your bedroom finishing look. The curtains provide a thick and rich look that is eye-catching making your room decor and furnishing look brighter and attractive. They give a fuller appearance and privacy to your room. When set off with a hanging and decorated chandelier with matching beds, these curtains adds a more urbane look that is dazzling. Make the room more feminine and romantic by adding a vase of fresh flowers.
36. Yellow and Gray Bedroom Curtains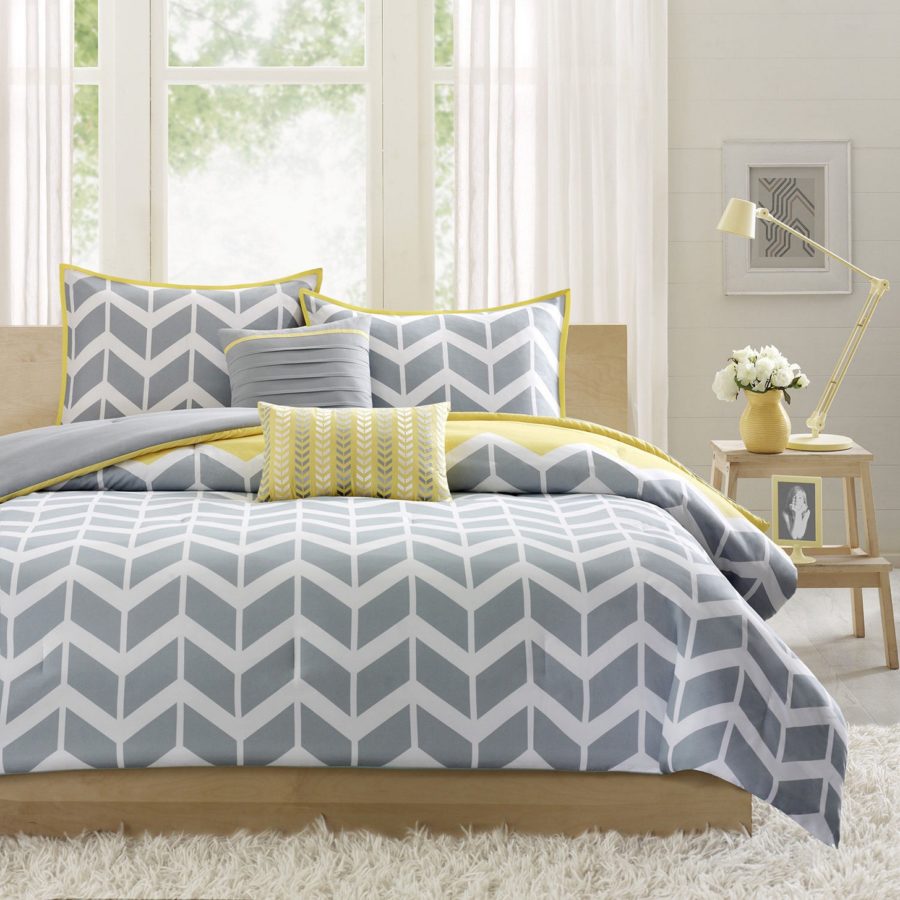 Give your windows much need update with yellow and gray bedroom curtains that offer a darkening appeal and an electric aesthetic. They provide a brilliant contrast to a white background making your look pop, and they blend well with your beddings adding a sense of comfort and personalized style. The panel curtain is well attached to a stunning rod, and the matching pillows make the whole room change its tone to a more striking look. Add a yellow vase with fresh flowers for a catching appeal while the bedside long yellow impressive lamp stand completes your room modish.
37. Zebra Curtains for Bedroom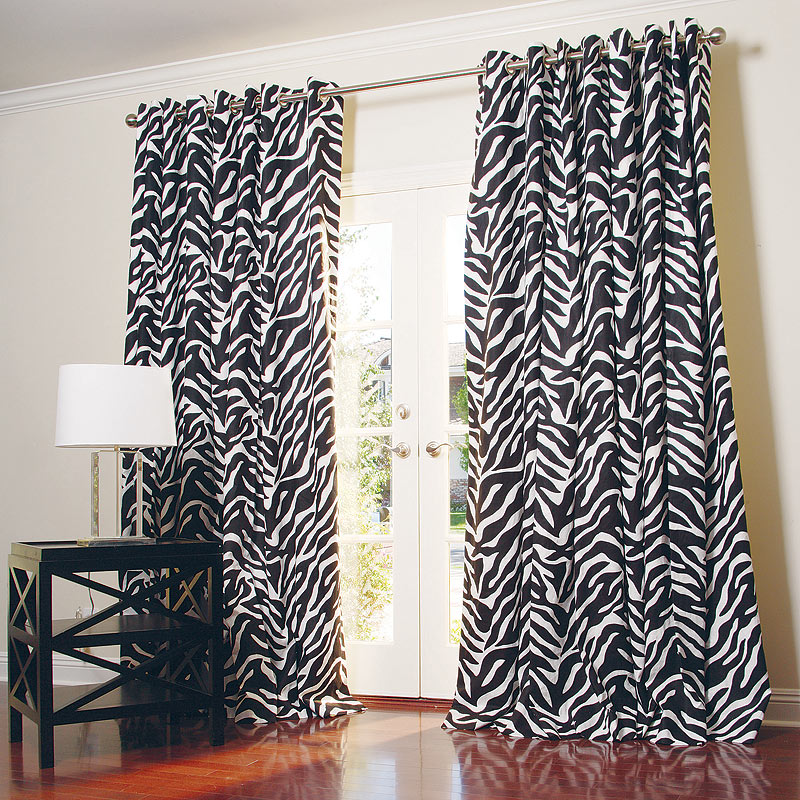 Let the light shine in your bedroom with these decorative shed curtains. Spruce up and brighten up your indoor decor and bedroom by adding a striking dash of funkiness. The curtains are made of high-quality fabrics that are easy to maintain without affecting the artistic look and pattern. The zebra pattern gives the room an extremely finishing adorning your bedroom room and giving your room a sensitive look.
Well, you have it all, the 37 unique and super colourful bedroom curtain designs and ideas that complement every color room and style. Whether it's dark, light, sheer or even pattered these curtains will fit somewhere in your bedroom adding to its decor and sprucing-up its beauty. Additionally, you can add a DIY design or idea to the curtain to make your room more unique and personalized.