There is something incredibly irresistible about a well-dressed bed. It is the secret of luxury hotel rooms and the great centerpiece of designer bedrooms. The starting point to turn your room into that "refuge" that everyone wants to have.
Nowadays some hotel rooms are worthy of belonging to a furniture catalog or magazine, both for the style of their furniture and their decoration. Although it may seem that having a bedroom as elegant as the one of a hotel can be very expensive, in reality it is not necessary to spend more money than necessary to decorate any room. With stylish looking furniture and just the right decorative touches we can create our own luxurious rooms at home, be it in the master or guest bedroom.
When we want to have a luxury bedroom not all decoration is worth. It is clear that we must opt for a personal style that identifies us but also for a decoration in unison with the luxury bedroom that we have and we must know how to get all its power. We will tell you what are the keys to decorating a luxury bedroom.
In today's article, we will focus on luxury bedding sets, a very affordable element that can give your room the appearance of a very luxurious and elegant place. We will also give you some tips to make your room look luxurious.
Keep reading and learn much more.
25 Sets Of Sheets To Add Luxury, Comfort And Style To Your Room

The luxury room designs are capable of combining a cozy, comfortable and elegant environment. The bedroom is the heart of all homes and it is thanks to these rooms that we can rest to give 100% in our day to day. For this reason the decoration of the bedrooms is important to find physical and emotional rest.
The decoration of bedrooms fascinates us but when it comes to decorating the bed many lose the sense of harmony and elegance. They think that just by putting a sheet without grace plus a pillow to sleep and everything is ready. But it's not like that. It turns out that there are more options and reasons for your bed to transform and become the queen of the room.
The color scheme depends on the style that you want to achieve in the decoration of the bedroom. If you have a bedroom with a lot of character and the bed –as a focal point- should stand out from the bedroom, which often requires strong and intense colors. Also, the taste of the person who will inhabit it will influence.
There are endless choices, shapes, patterns, textures and designs in bedroom decoration … Blankets and cushions are elements that complement your beautiful bed. They give you that plus that we want to achieve so much. If you still do not know what materials the cushions, sheets, pillows will be made of … The best advice is to let yourself be carried away by the environment: You can recognize what type of material to use in each piece if it is related to the structure of the room.
The sheets and quilts must combine, these two are like inseparable friends, they must always keep semblance, harmony and style. Preferably choose soft, refreshing sheets. In relation to quilts it is best to use them to decorate. Once you are ready to sleep, store them in a trunk or cabinet. The idea is to sleep comfortably but with style.
In the decoration of bedrooms and beds, colors are the stars but you must also think about what you are going to acquire. It may look very beautiful and attractive but you have to consider the quality of the pieces more when we sit and rest on them.
In addition, consider these aspects:
Play with the lighting
Do not forget the nightstands
Place cushions or pillows on top of the bed
Locate small plants to provide a nice detail
Use a double set of curtains
Use wooden furniture
Use original colors and mix styles
Prefer Wood floors
Use floral motifs
Bedding sets … well that's what this article is about, so here we leave you with 25 models that you cannot miss.
1. Luxury Can Be Affordable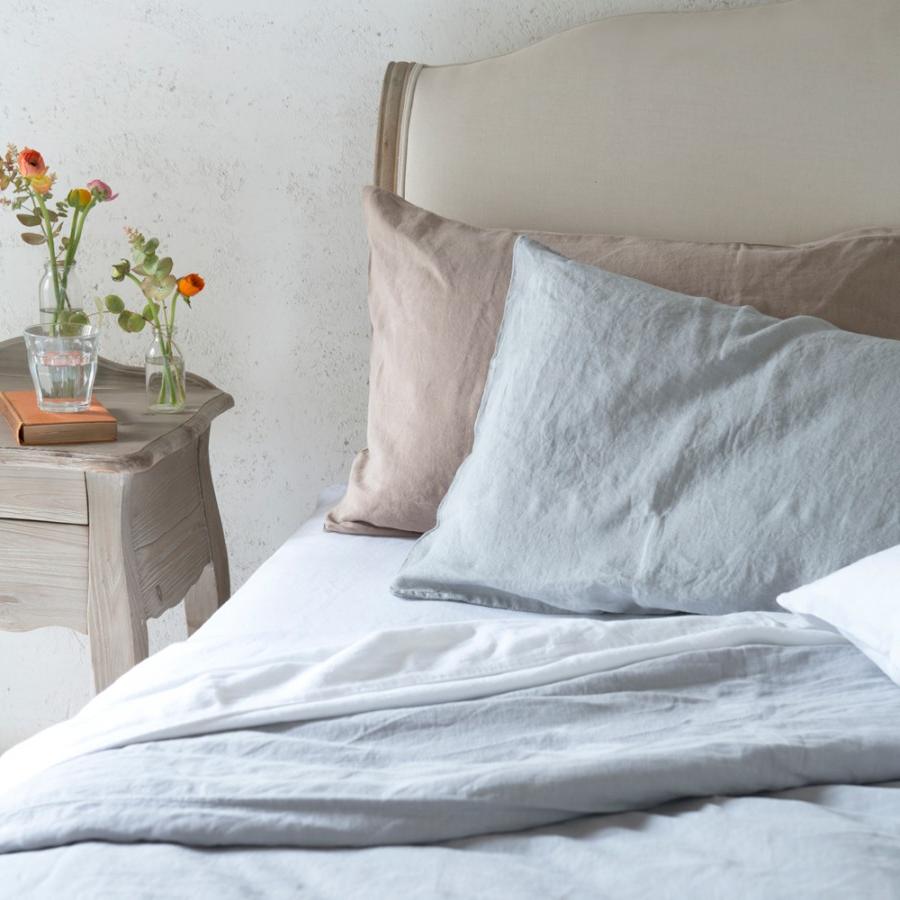 Luxury can also be cheap. With good taste and a small budget you can achieve great things.
2. Luxury Bedding Sets In African Style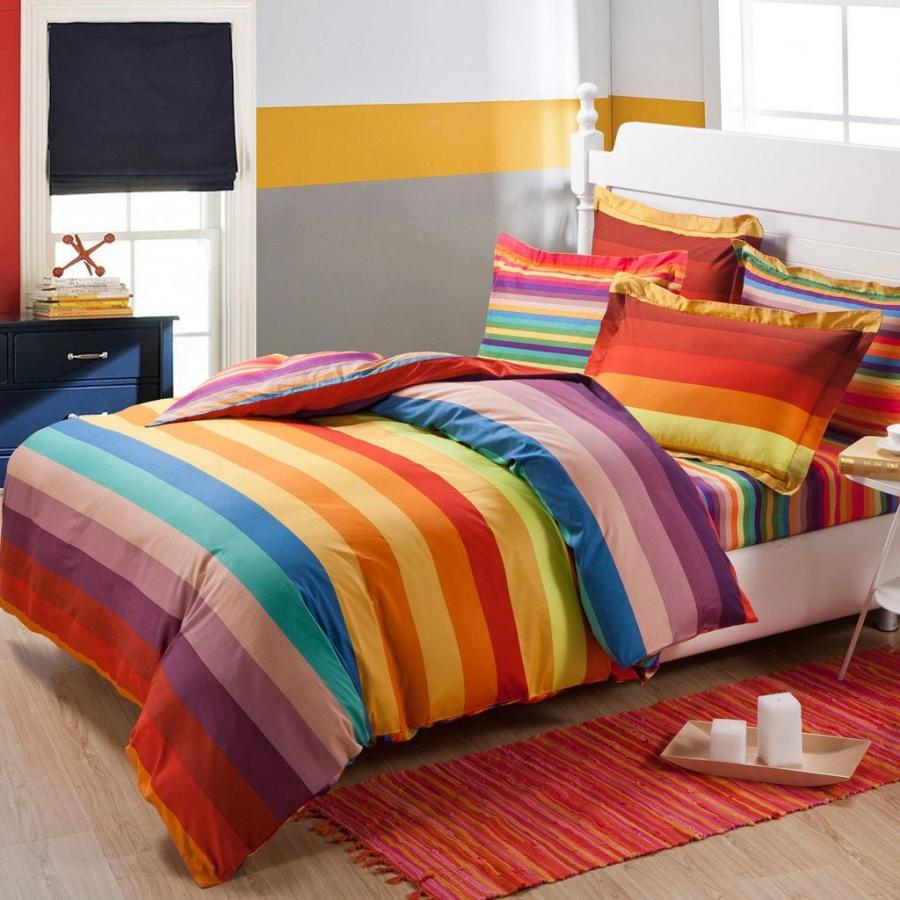 If you like more ethnic designs you can bet on choices like this one, with an African style, which are known for the use of strong and bright colors that do not mean that they lose the feeling of luxury.
3. Artistic Luxury Bedding Sets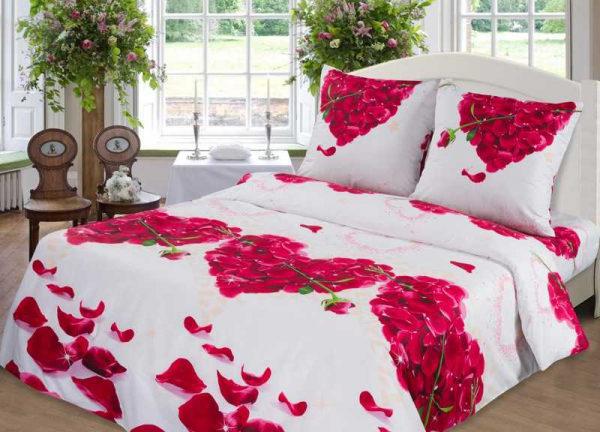 Luxury designs are often artistic and romantic. This bedding set includes both: a well thought out design of beautiful flowers and hearts.
4. Luxury In Brown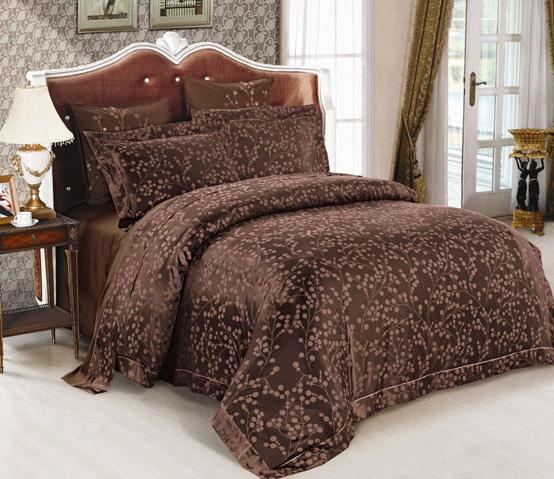 Sober and dark colors like brown bring a lot of elegance to any room, especially if the walls and floors have light colors.
5. Elegance And Luxury With Cheap Prices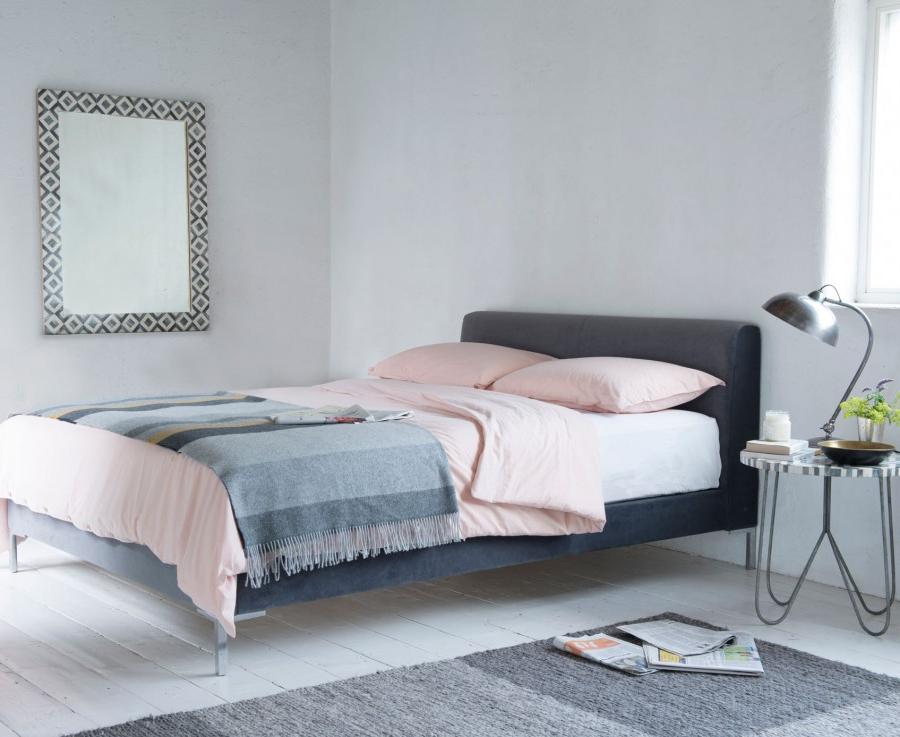 Elegance does not have to be expensive. Look at this room with very cheap elements that nevertheless look very elegant, clean and luxurious.
6. Contemporary Style For A Luxury Bedroom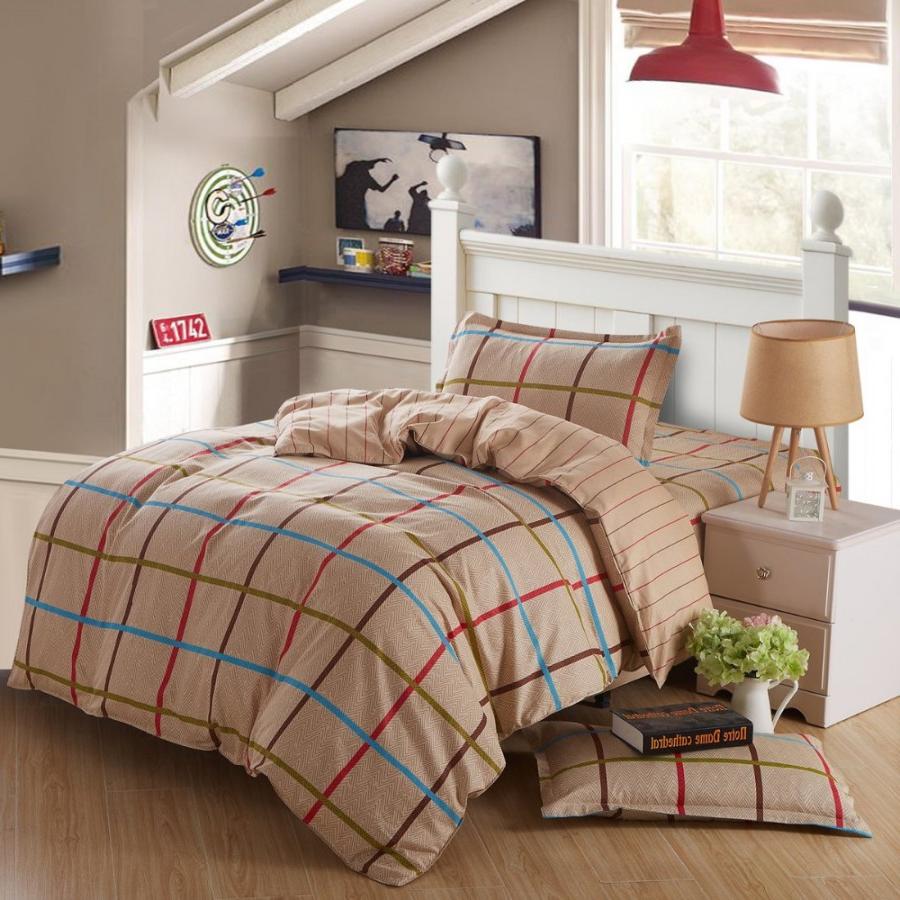 Luxury and comfort without having an old dated looking bedroom. Teenage or children's rooms can also be luxurious without losing personality.
7. Ecologic Luxury Bedding Sets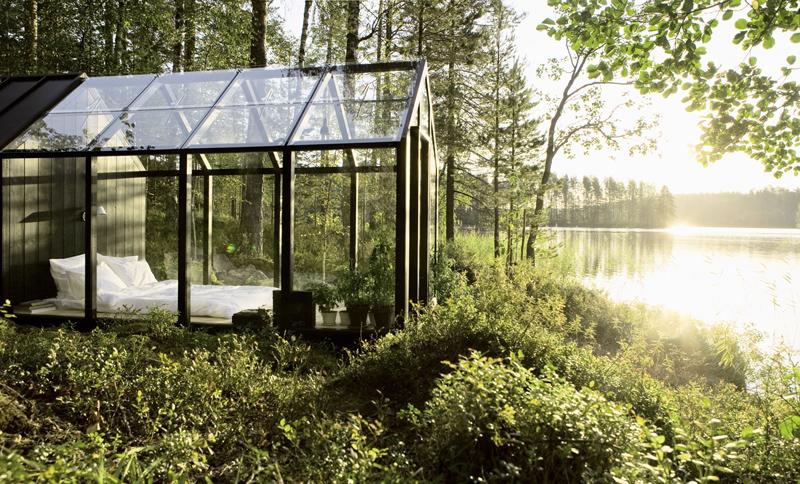 If what you like is nature, you can have it and also have luxury. As you can see, this is a room that does not lose the feeling of luxury for being in the woods. On the contrary, it seems like a luxury camping experience, something just great.
8. Elegance And Luxury On A Bedding Set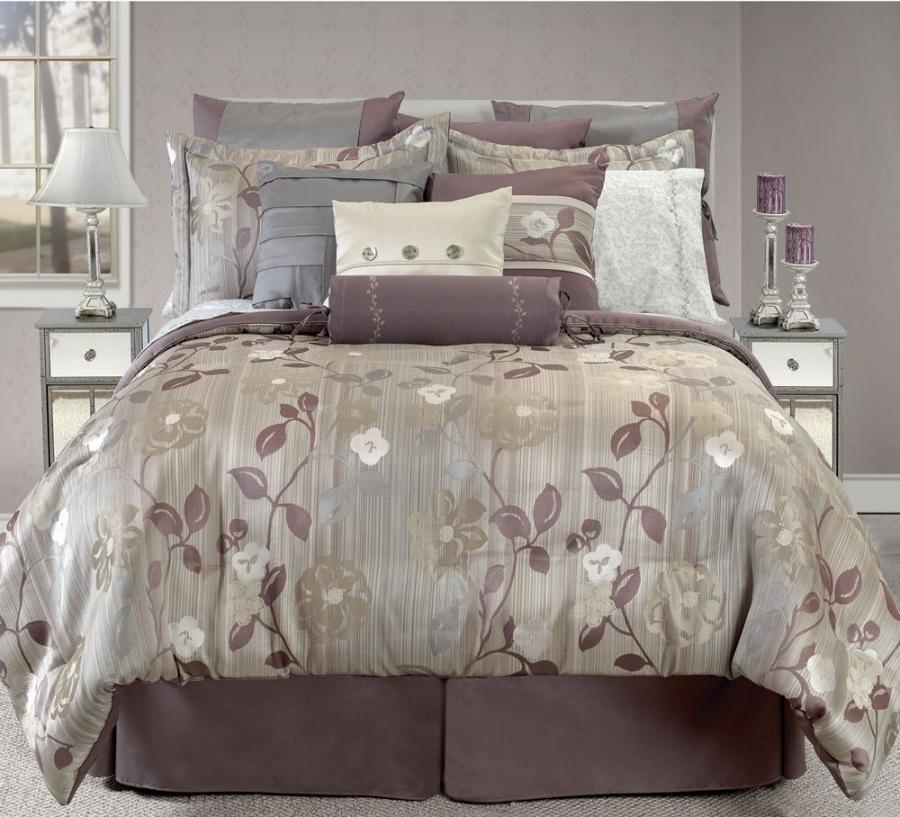 This design is totally luxurious and elegant, in addition to transmitting a lot of comfort. The room design is just perfect. The use of the chosen colors is magnificent, and the presence of many cushions of various sizes and shapes is a basic of luxury design.
9. Floral Luxury Bedding Sets For Romance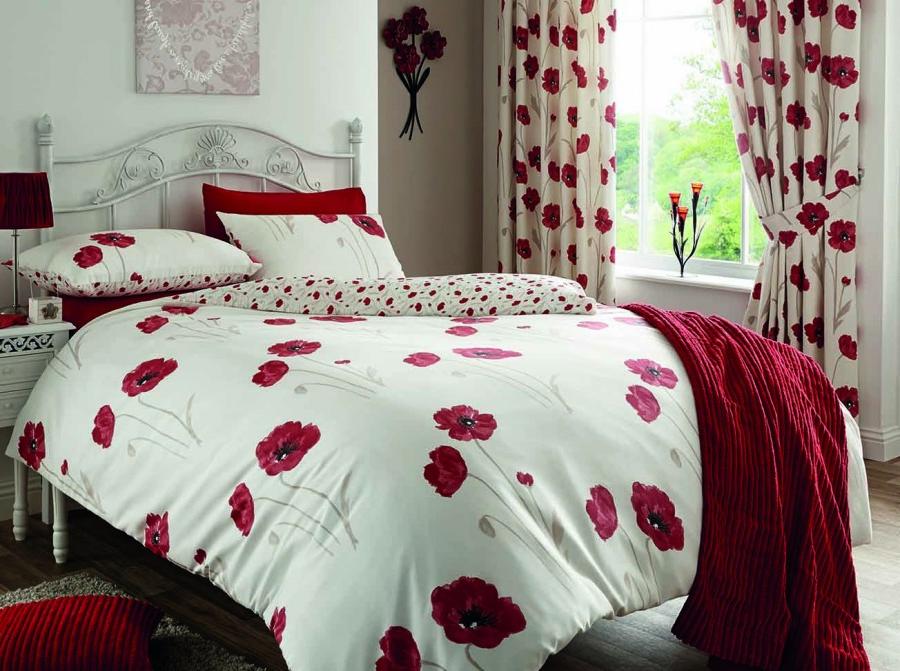 A basic of luxurious designs is the use of flowers, so this bedding set with beautiful red flowers perfectly fulfills its mission.
10. High End Natural Bedding Sets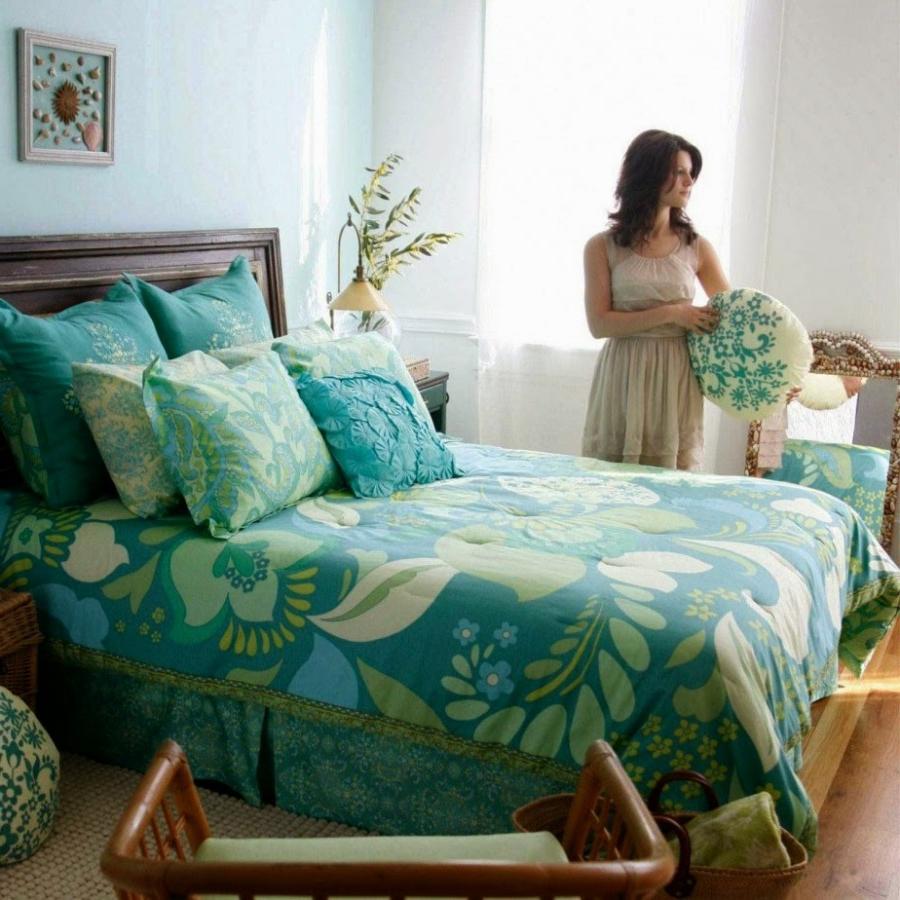 In this case, the luxurious and elegant bedding set is presented in green and blue tones that evoke nature. They are ideal for luxury rooms in country houses, but also in homes where their inhabitants love nature.
11. King Size Luxury Bedding Sets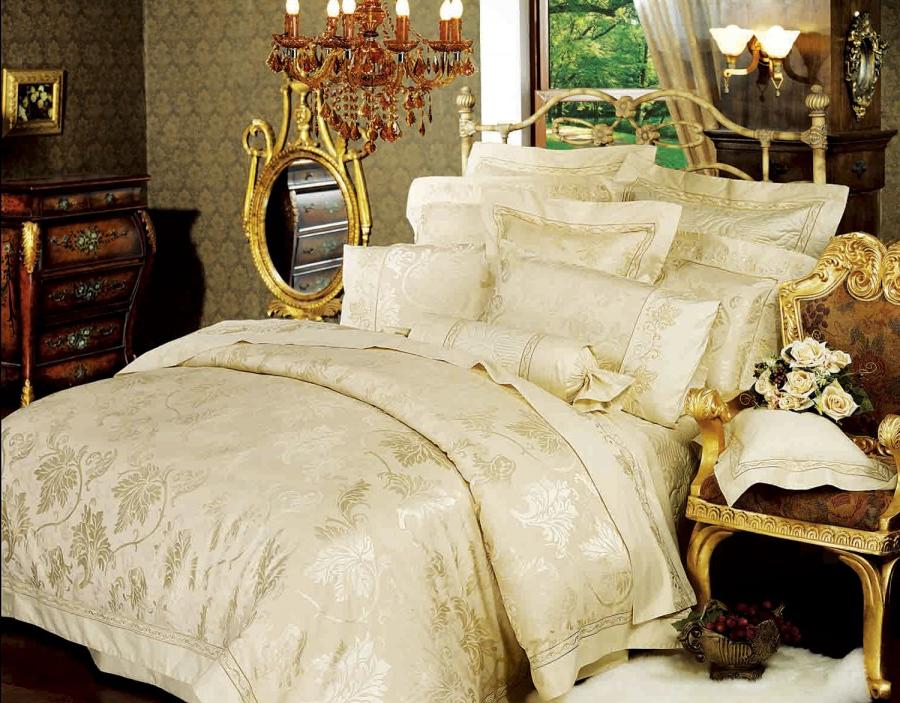 In this room, the combination of dark colors on the walls and furniture contrasts perfectly with the choice of the light colored bedding set and beautiful filigree motifs that stand out with a brightness that calls for luxury and comfort.
12. Luxury Linen With Happy Motifs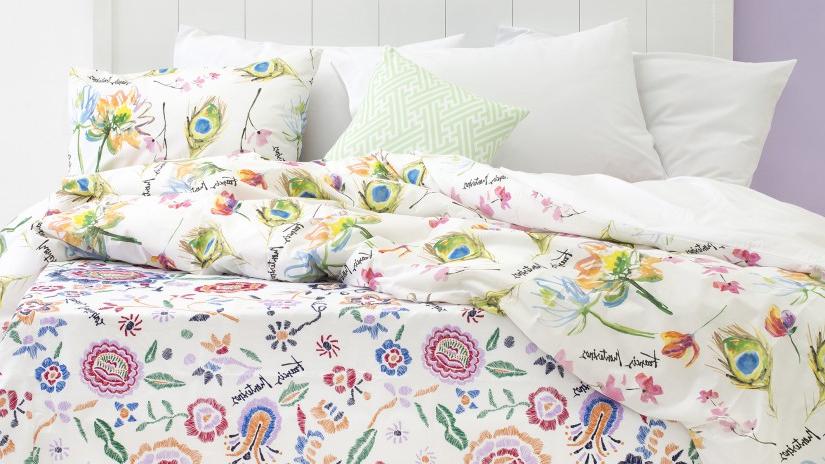 Elegance and luxury can also be warm and fun. In this example you can see that the bedding set in light colors include fun and cheerful floral designs. Quality is not lacking in luxury designs: it is evident that it is a set of sheets of the highest quality, offering comfort and rest.
13. Luxury In The Bed And In The Sheets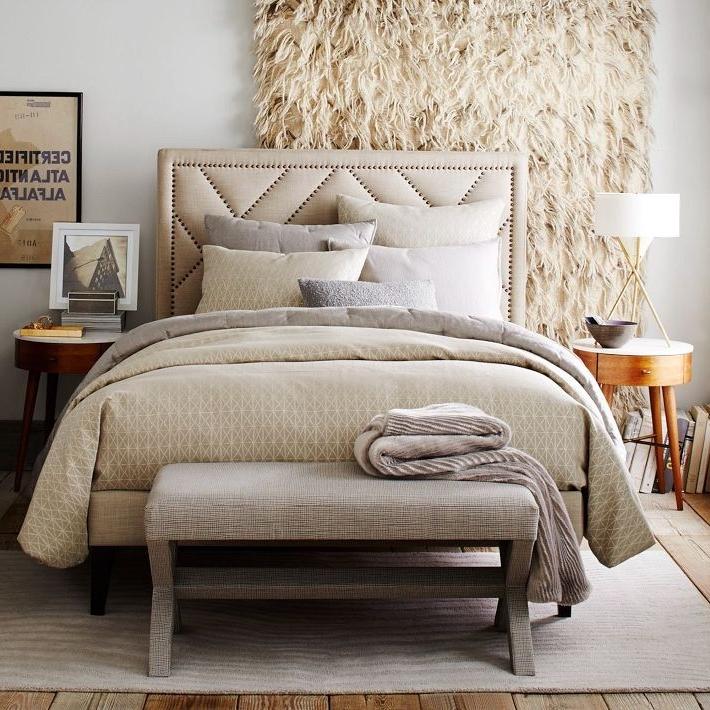 In this room you can see a luxurious but very modern style, where the colors of the range of brown surround the room. The darker brown floor and bedside tables contrast perfectly with the bed and the bedding set featuring very light and elegant beige colors. In addition, the materials chosen in the bed it can easily be seen that they are very high quality elements with a very luxurious and modern style.
14. Luxury Bedding Sets For A Double Bed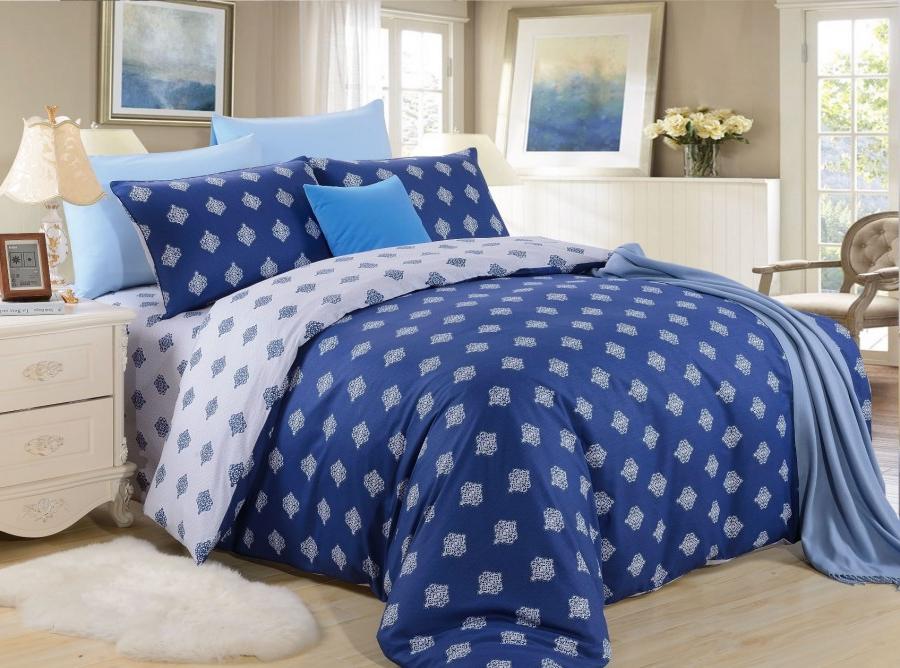 No matter what size your bed or room is, you can recreate a luxurious style without problems or big budgets. It's about choosing the right elements and combining them in the best way to achieve the desired effect. In this case, very impressive colors such as navy blue and gray were chosen to complement the light colors of the room and that also contrasted well with the luxurious vintage furniture of the room.
15. Luxury Bedding Sets Ideal For A Bridal Night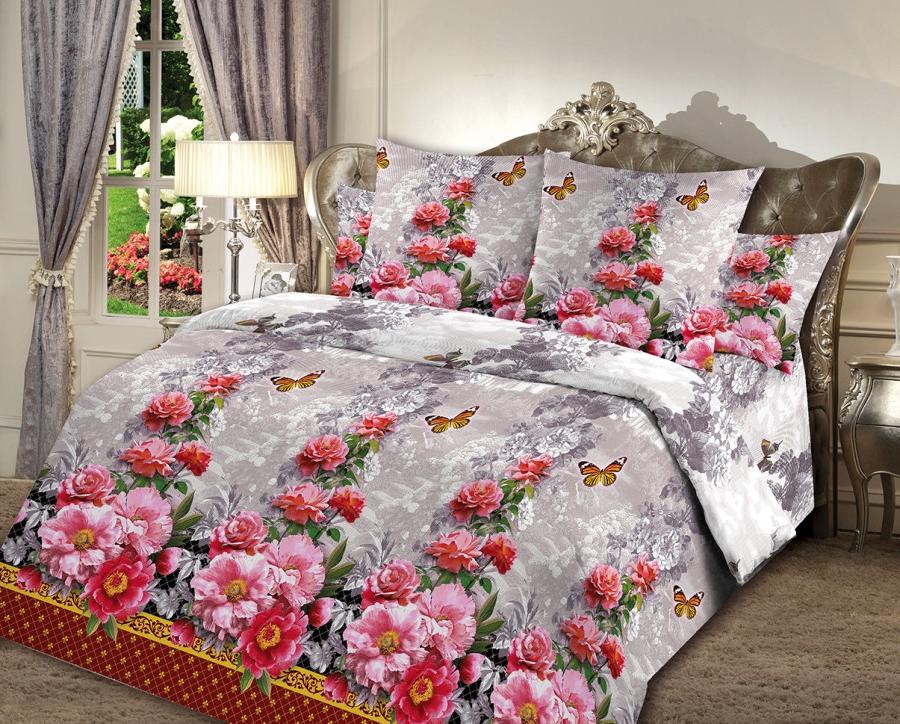 The flowers are romantic and beautiful and a staple in the elegant and luxurious style. This style is, in fact, highly chosen in wedding night rooms, honeymoon rooms, and other romance occasions. After all, the flowers scream love and romance, so why not take them to your room?
16. A Very Personal Elegance And Luxury For A Master Bedroom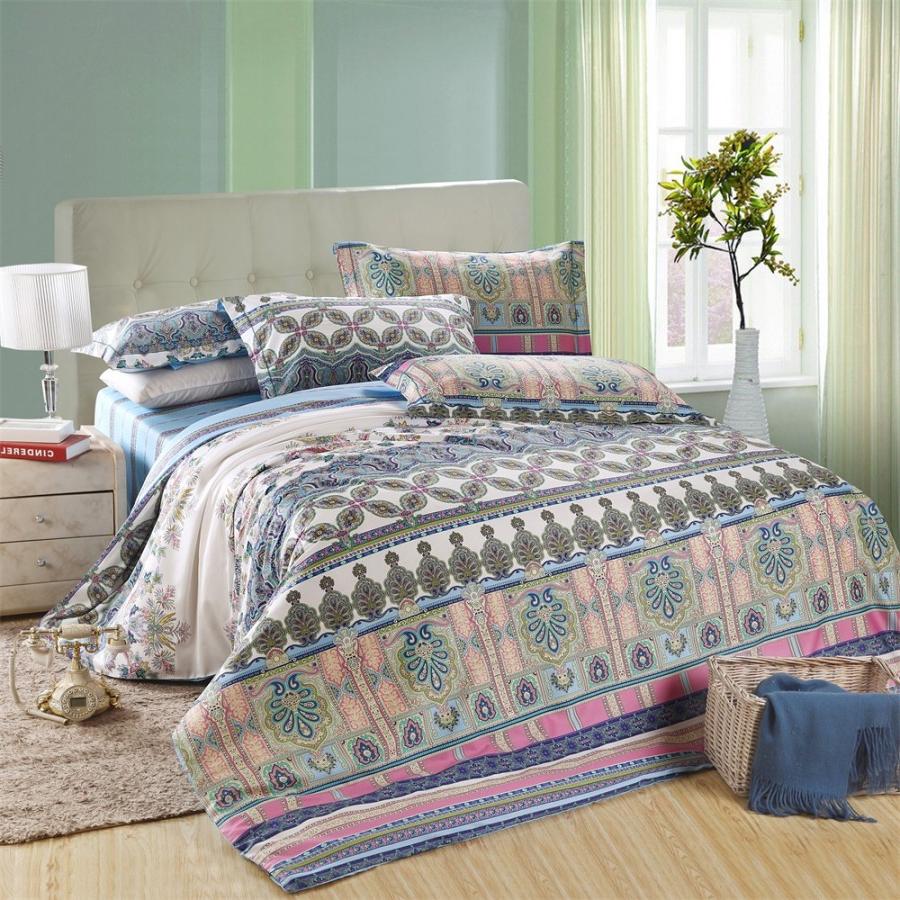 No one said that there is only one way to bring elegance to a room. In this case, it is a very colorful room, which has a lot of light, and which uses more striking colors than those used to seeing in luxury rooms. However, the high quality material in all the components of the room, including the bedding set, makes it notice that it is a luxurious and tasteful space. The order and neatness also show elegance and style.
17. Luxury That Comes From Silver And Grey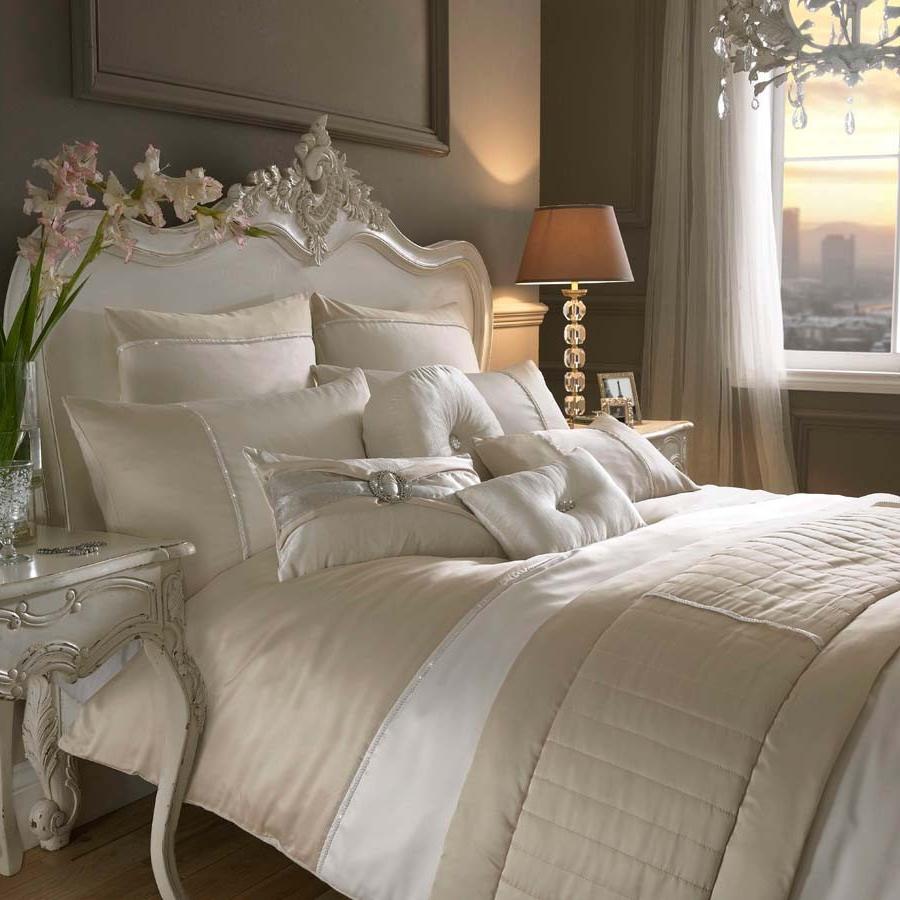 One of the basics in luxury rooms is the use of colors and the choice of furniture. These elements were chosen perfectly in this room: the furniture is old-style with ornaments and the bedding set uses wonderful and elegant colors such as silver gray and beige. In addition, the use of a quilt, as well as the presence of many cushions, provide not only more luxury, but also comfort.
18. Traditional And Luxury In The Same Room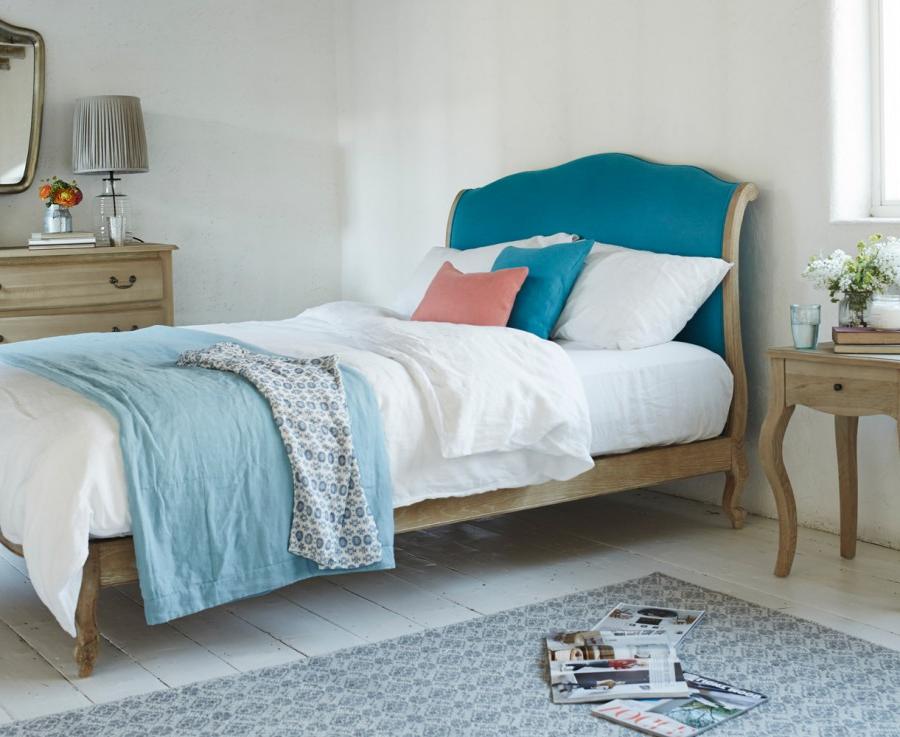 Simple details also add luxury to a room. In this case, the predominance of light colors not only makes the room look bigger, but also adds luxury to the style of decoration. The bedding set is very simple, but the simple and very clean lines and the light colors undoubtedly bring luxury to the room.
19. Modern Luxury Style And Bedding Sets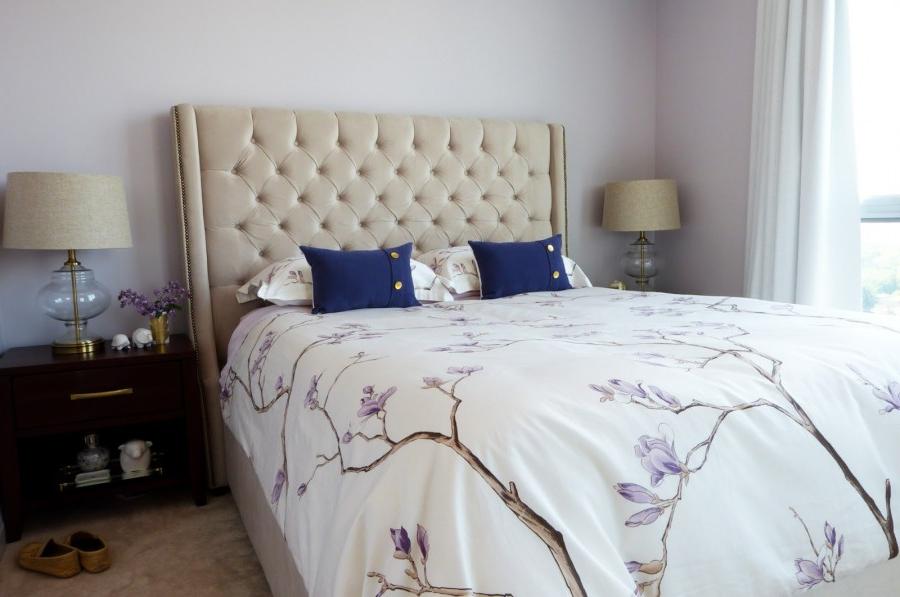 Deluxe rooms don't always have to be designed in vintage style. Modern styles can also be designed with luxury and comfort such as this room that includes beautiful patterned bedding set with wonderful flowered trees, contrasting cushions to perfection, and a large, padded headboard that frames the beauty of the bedding set.
20. Luxury And Elegance Can Also Be Hot Pink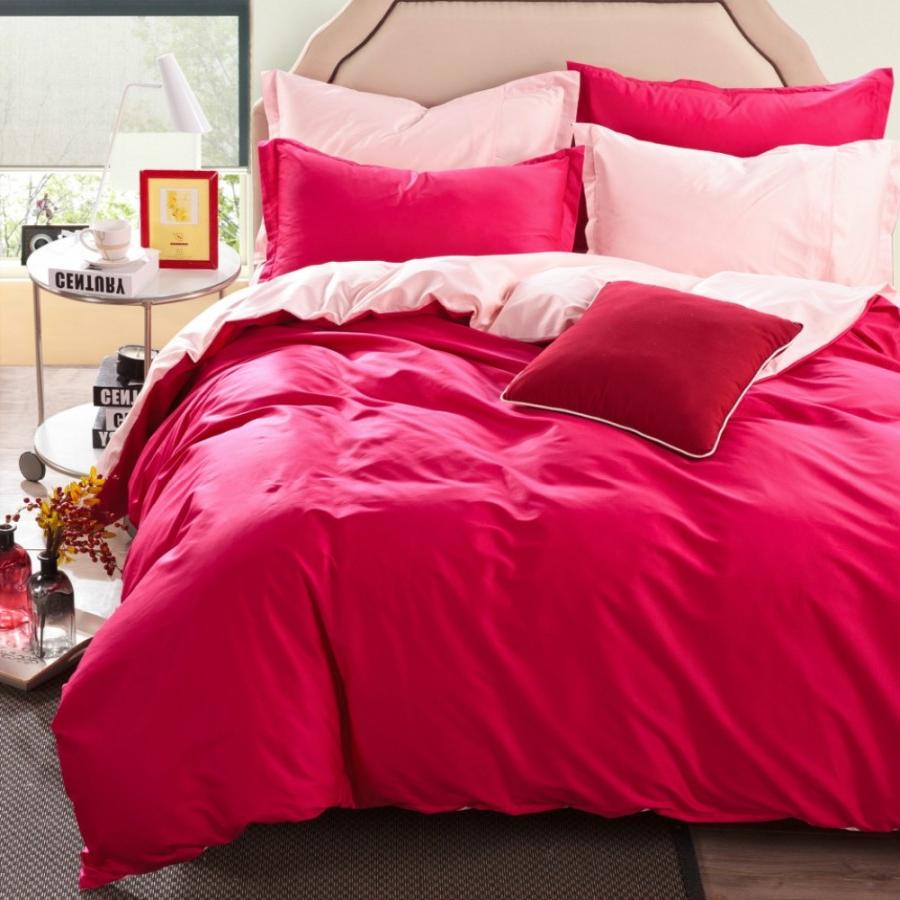 Luxurious styles don't always have to be in neutral or dark colors. This bedding set combines a very intense pink with a lighter pink for a bedding set that is luxurious and very beautiful, and that also highlights the dark floors. In this case it is a modern luxury design.
21. Luxury Silk For A Luxurious Bedroom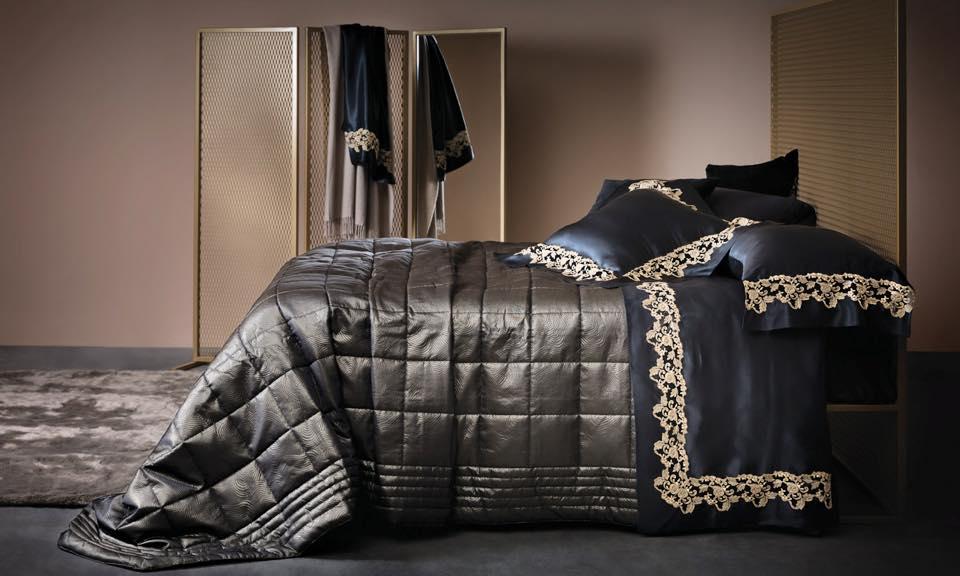 If there is a luxurious fabric, that is silk. Its appearance, and of course its price make it a luxury item that looks great anywhere. This gray and black bedding set in luxurious silk with lace details highlight this minimalist room where neutral and darker colors are the stars.
22. Unique Style Luxury Bedding Sets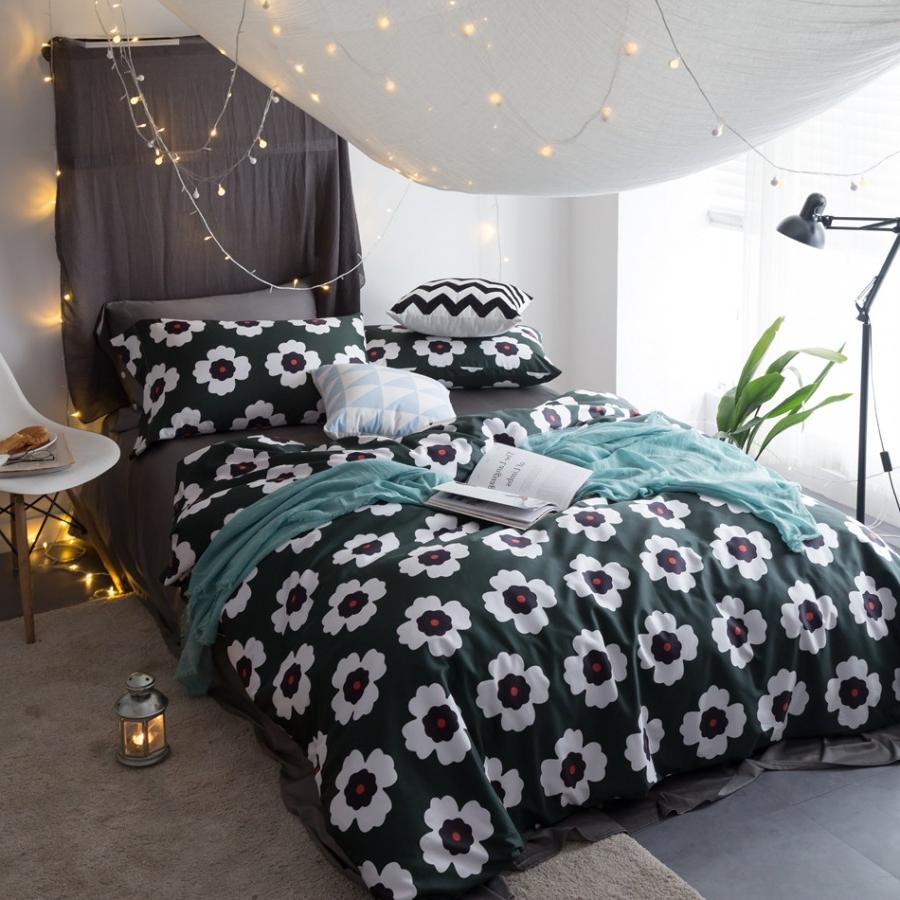 Regardless of your style and color preference, something that gives your room a luxurious look is the unique details you use to make it stand out. In this case, this bedding set includes sheets in dark gray, widely used in the luxurious style, and also a very fine, unique and original quilt that undoubtedly highlights the room. The lights and rugs put the finishing touch.
23. Extra Luxury Victorian Bedding Set And Decoration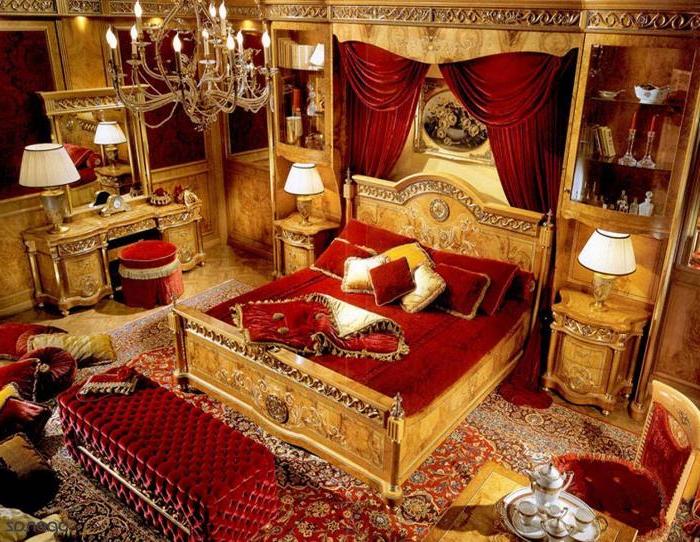 Although it is true that light colors are preferred in luxury rooms, there are also very irreverent luxurious styles, such as this Victorian style that combines all the furniture in a light-colored and carved wood, and red velvet bedding set that definitely stand out. the presence of also red cushions, with some others golden, give it a touch of distinction. nobody in this room is afraid of luxury.
24. Vintage Style Bedding Set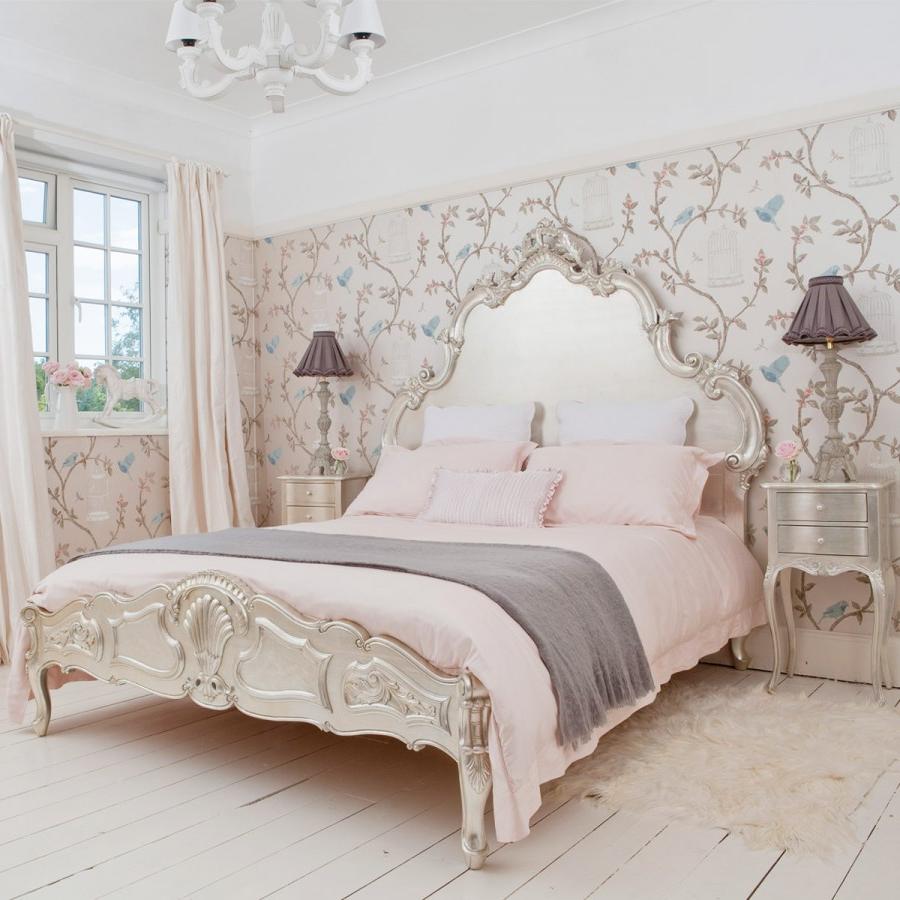 The light and pastel colors are excellent for the elegant and luxurious style, and this room has it all: an antique style in the furniture, long white curtains, silver bedside tables, and of course some very light pink bedding set. The final touch is made by the gray blanket that contrasts perfectly and also combines with the bedside tables and lamps
25. Yellow And Green Bedding Set To Stand Out
This set of luxurious bedding set brings a slightly more cheerful but equally refined style. The material of the bedding set makes it look comfortable and accessible, and the green and brown colors combine very well with the gray of the walls. Under the blanket and the colorful cushions, some simple sheets and pillows to add elegance.
Conclusion
A bad decoration can damage the category of your room. Or what is the same, not all decoration is valid. We must always opt for decorative elements to match, which know how to accompany the distinction and elegance that the room displays.
Making your room a luxurious space does not only go through lying beautiful bedding sets. If you really want to achieve a genuine luxury room look, follow these tips:
Furniture
Use sober furniture and simple lines, which leave the spotlight to textiles and decorative elements. Do not saturate the bedroom with furniture, because it makes circulation uncomfortable. The element that can be more daring is the headboard. Large and padded in striking colors are in vogue.
Colors
Black and white are synonymous of elegance. A white room will not only be more elegant but will visually enlarge the space, providing light. To break the monotony you can lay a light wood floor and black and white photographs. Black brings elegance but reduces light. A room with black floors and furniture should be complemented by white elements such as curtains or bedding sets. Other colors can be chosen in neutral tones, which provide tranquility and warmth.
Textiles
Curtains must be sophisticated but practical. It is best to choose long, heavy shades that cover the light and have an attractive design. The bedding sets must be coordinated. The colors of the quilt must be combined with that of the furniture and the curtains. To give a luxurious touch, place several pillows or cushions of different sizes.
A soft carpet at the foot of the bed is also essential in luxurious rooms. Especially during the winter, since it will avoid the contact of the foot with the cold ground.
Lighting
It is enough with night lamps on each side of the bed that are made of glass or metal and have an original stand. on the ceiling, choose built in lights, which are more stylish.
It is important that each area of the room is lighted separately to allow regulating the amount of light we want at any time.
Decor
The bed is the central element of the room and that is why it is essential that it not only combines in style but also is well stretched. It is important that the room is always clean and tidy. A practical idea is to place small trays, which dress the room and allow it to be kept in order.
Don't forget to keep the floor clean, since organization and cleanliness is one of the main characteristics of luxury rooms.
The best thing is a simple and sophisticated decoration that is distributed by the night tables and desks. Some decorative elements can be golden, as they bring a touch of luxury to the room. The flowers are practically essential, as well as a small scented candle. Some personal items (such as photographs) can be placed but in the form of elegant details.
In the event that the room is for a guest, it does not hurt to leave a small detail such as a glass and a jug of water or new magazines.
As you have seen, having a luxury room does not have to be expensive, here we gave you several ideas on how to do it, go on and take the leap!