When it comes to making a home feel like your own, nothing quite compares to a kitchen makeover. Whether you're looking to update the decor or completely transform the space, a kitchen makeover can be an exciting and rewarding project.
Not only does it allow you to create something beautiful and functional, but it also adds value to your home. Here are some of the most amazing kitchen makeovers that you can try today.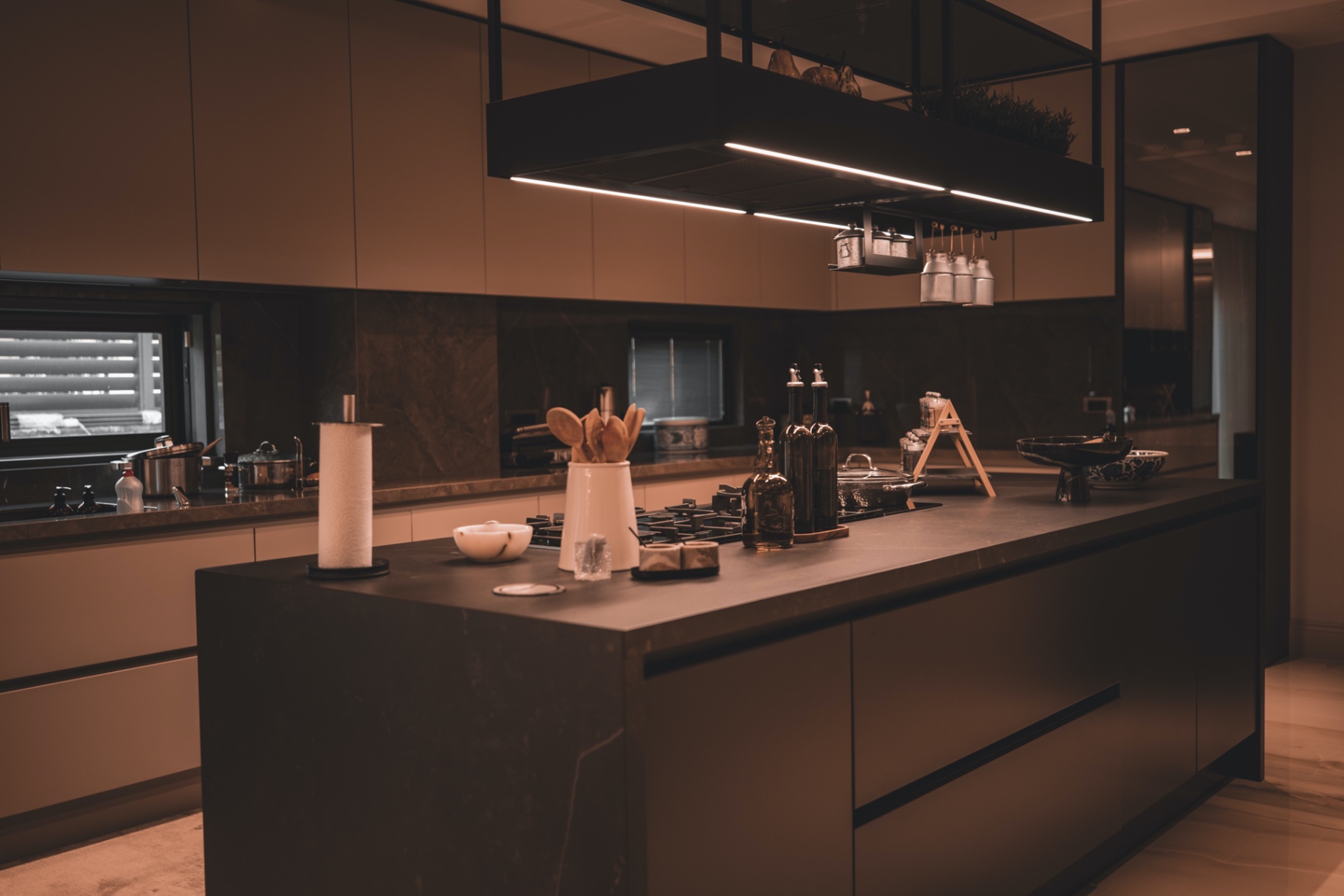 Warming Up Your Kitchen's Color
Kitchens all over the world usually have one single color and one of the most common colors used to paint kitchens is white. White kitchens are always seen as the most traditional color.
The white color makes it easy to spot dirt and other stains in the kitchen thus allowing you to clean it immediately. But the thing with white is that it can be very dull over time. This is why white kitchens need a little bit of color to warm them up.
To warm up a white kitchen, incorporate materials like wood and other earth colors to different elements in the space. Add more depth to your white kitchen by adding wooden furniture or more plants in some areas. This should give the entire area a bit of warmth and make it look fresh.
An Old School Kitchen to Modern Minimalist
Speaking of traditional kitchens, many old-school kitchens tend to be cluttered and full of items that can be difficult to move around. Most old-school kitchens usually have items clumped together and are often dimly lit with dark corners, making it challenging to use the space and complete chores.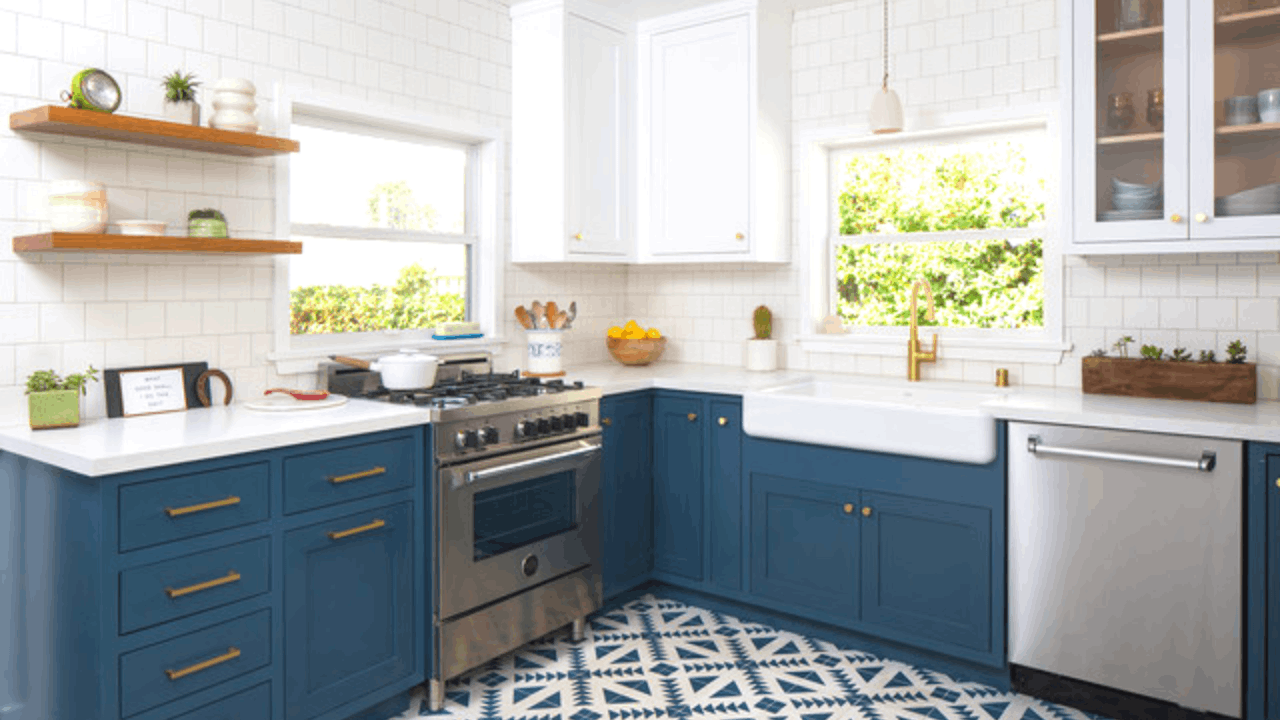 Turning your old-school kitchen into a light and bright minimalist kitchen is a great way to improve your kitchen atmosphere.
Having a minimalist kitchen allows for better movement while a bright kitchen provides a safer environment for you to work in. A light and bright minimalist kitchen also presents a very clean and simple aesthetic that is more trendy today.
From Plain to Dreamy
A kitchen is usually the least decorated area in the house. A plain kitchen serves its purpose by allowing you to move without having to deal with clutter thus giving you a safe environment to work in. While a plain kitchen provides safety, it doesn't mean that you can't decorate it.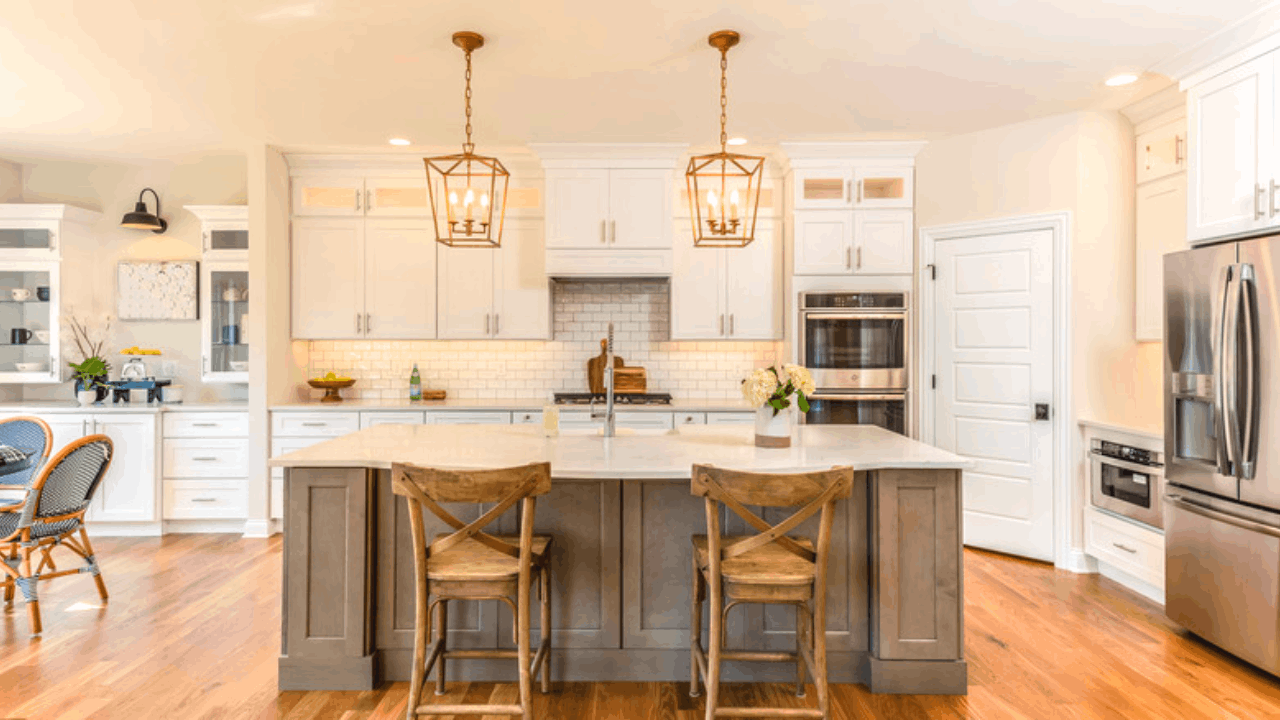 Adding plants and decor can help improve a plain kitchen's aesthetics. You can add peel-and-stick tiles and flooring to make it more visually appealing. You can even add more cabinets and repaint them.
Swap in light fixtures that cover a wider space so you don't have to invest in a lot of lighting. Use wallpaper that does not distract from the aesthetics of the kitchen. Add plants to low traffic areas in the kitchen and you're on your way to a dreamy kitchen.
Transforming a Cluttered Kitchen
A makeover from a cramped and cluttered kitchen to an open kitchen can be a fun and rewarding project. The fun part is the decorating. Choose colors that will brighten up the place while also maintaining a clutter-free environment.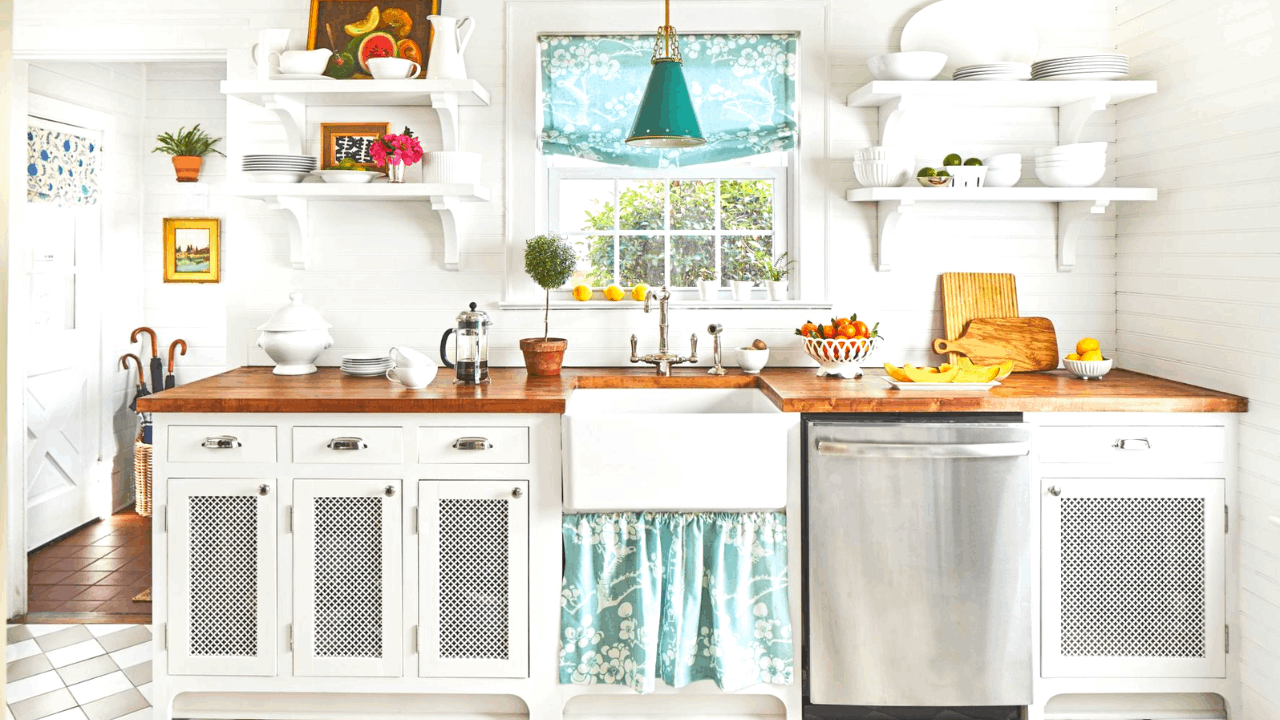 The first step is getting rid of the clutter that you see by going through each cabinet, drawer, and shelf. Determine what you need to keep and what to discard or donate. When the clutter is gone, you can then remove the doors from each cabinet and place your chosen items back.
This presents an open kitchen where everything can be seen without making it look like a cluttered mess. To make the kitchen even more open and inviting, consider changing the layout by taking down any walls that separate the kitchen from other rooms in your home. This creates an open-concept kitchen where it feels more spacious and inviting.
Transformation on a Budget
Making over a kitchen on a tight budget can be done with some creative thinking and smart shopping. Start by assessing what you already have in the kitchen and decide which pieces of furniture, appliances, and accessories need to be updated or replaced.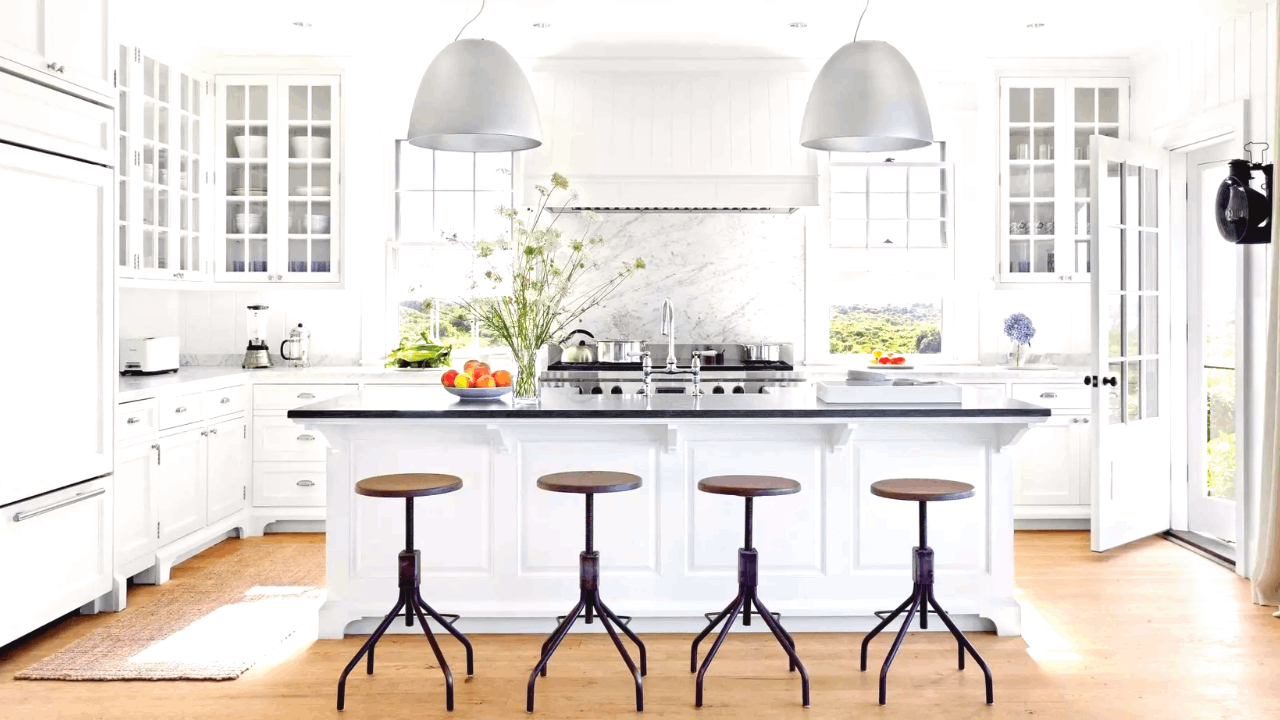 Look for ways to reuse existing items or look for secondhand items that are way cheaper. Make sure that you also focus your efforts on updating the most important elements like the floor, walls, countertops, and cabinets.
Accessorize your space inexpensively by looking for deals at flea markets, thrift stores, and online retailers. Get creative as much as possible without adding more clutter to your kitchen. Remember, less is more.
Opening Your Kitchen Space
An awkwardly designed kitchen is a sure candidate for a makeover. While it can be a challenge, careful planning, and creative solutions can be done to create an open-space kitchen that looks great and works better for your needs.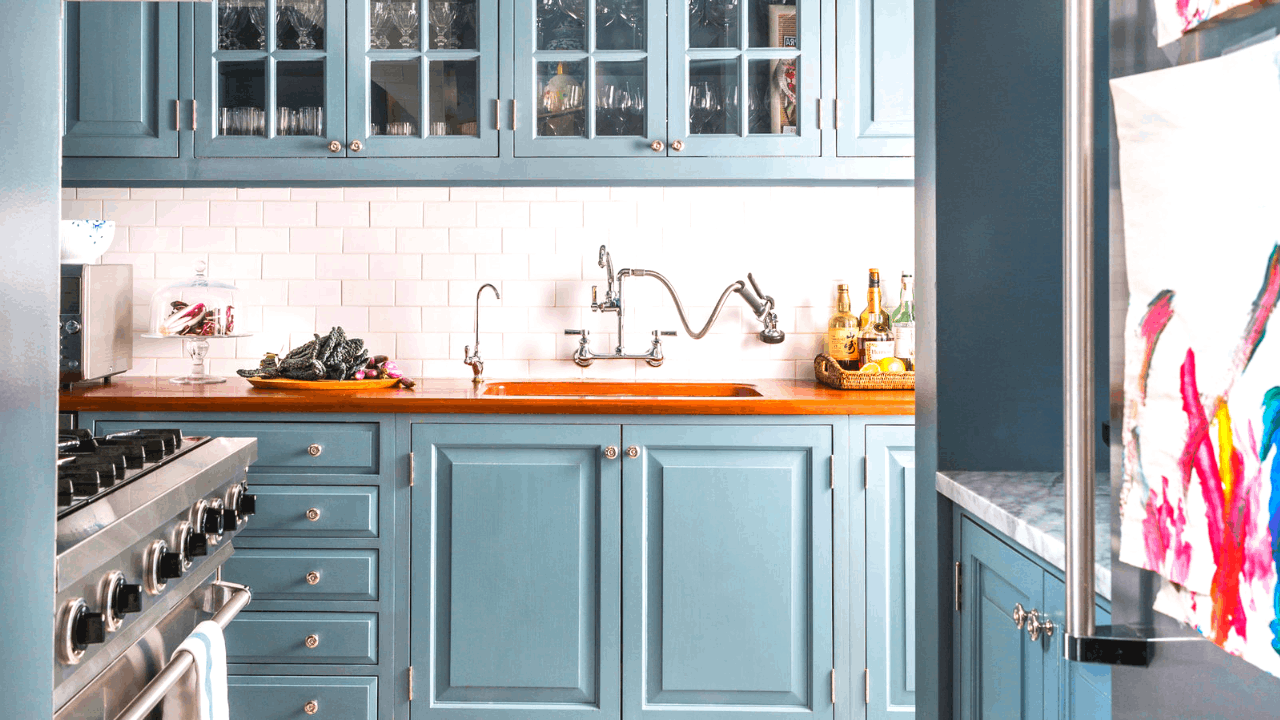 Declutter the space first and remove unnecessary items that take up space within the kitchen. Consider replacing old cabinets with newer models that offer more storage capacity.
Look for cabinets that are tall rather than wide so they don't eat up a lot of space. Consider adding elements like islands or breakfast bars where appropriate to create additional countertop workspace without using up too much room.
Updating Your Kitchen Floor
The kitchen floor is an essential component of the kitchen. Updating the kitchen floor can be a great way to give your kitchen a new look.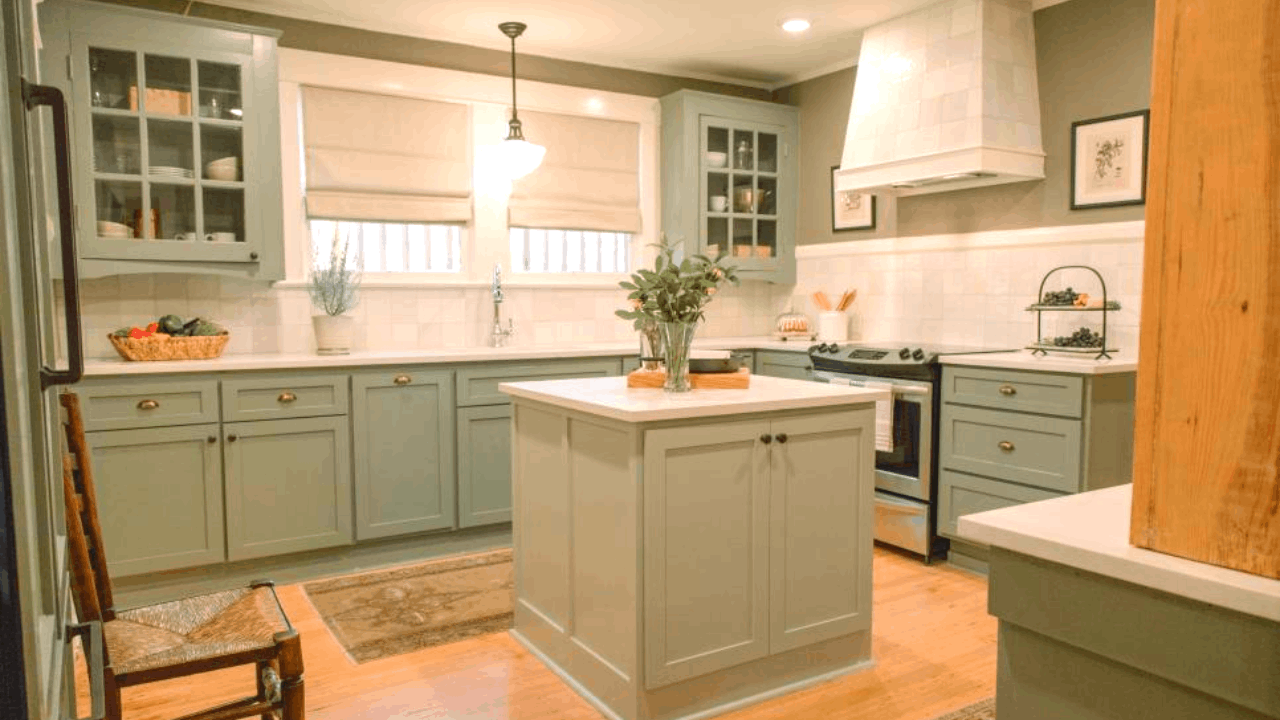 Depending on your budget and preference, you can opt for tile, hardwood, cork, or vinyl flooring. Many traditional kitchens often have vinyl flooring and tile but this can still make your kitchen look modern depending on the style.
If you're looking for more affordable flooring, laminate or vinyl flooring is the way to go. Always go with updating the kitchen floor whenever you have the time and budget.
Conclusion
Kitchen makeovers are an excellent way to add value and beauty to your home. With the right materials, finishes, and design choices, you can use the examples mentioned above to transform a tired kitchen into a modern masterpiece.