The lighting of your kitchen is very important so that it looks modern and you enjoy it to the fullest. But in most homes this space lacks good light and the consequences are catastrophic: if the light is too little or is poorly addressed, food cannot be prepared correctly, and if it is too much or in unnecessary points it creates an atmosphere of stress in the daily task. To illuminate your kitchen well, functionality is the most important thing, but also to feel cozy and look beautiful with the style that you like the most.
Today we want to present you several fabulous designs of kitchen lamps in modern style so you can update the look of your kitchen and get the most out of it by having adequate lighting. Even if you do not want to do a major remodeling in the kitchen, a simple change in lighting by adding a dramatic chandelier could be all that is needed to renew the look of the entire kitchen. The lighting is very similar to painting in the way it can be cheap but at the same time suitable to transform a room into a single afternoon.
24 Kitchen Island Lights Ideas To Enhance The Design Of Your Kitchen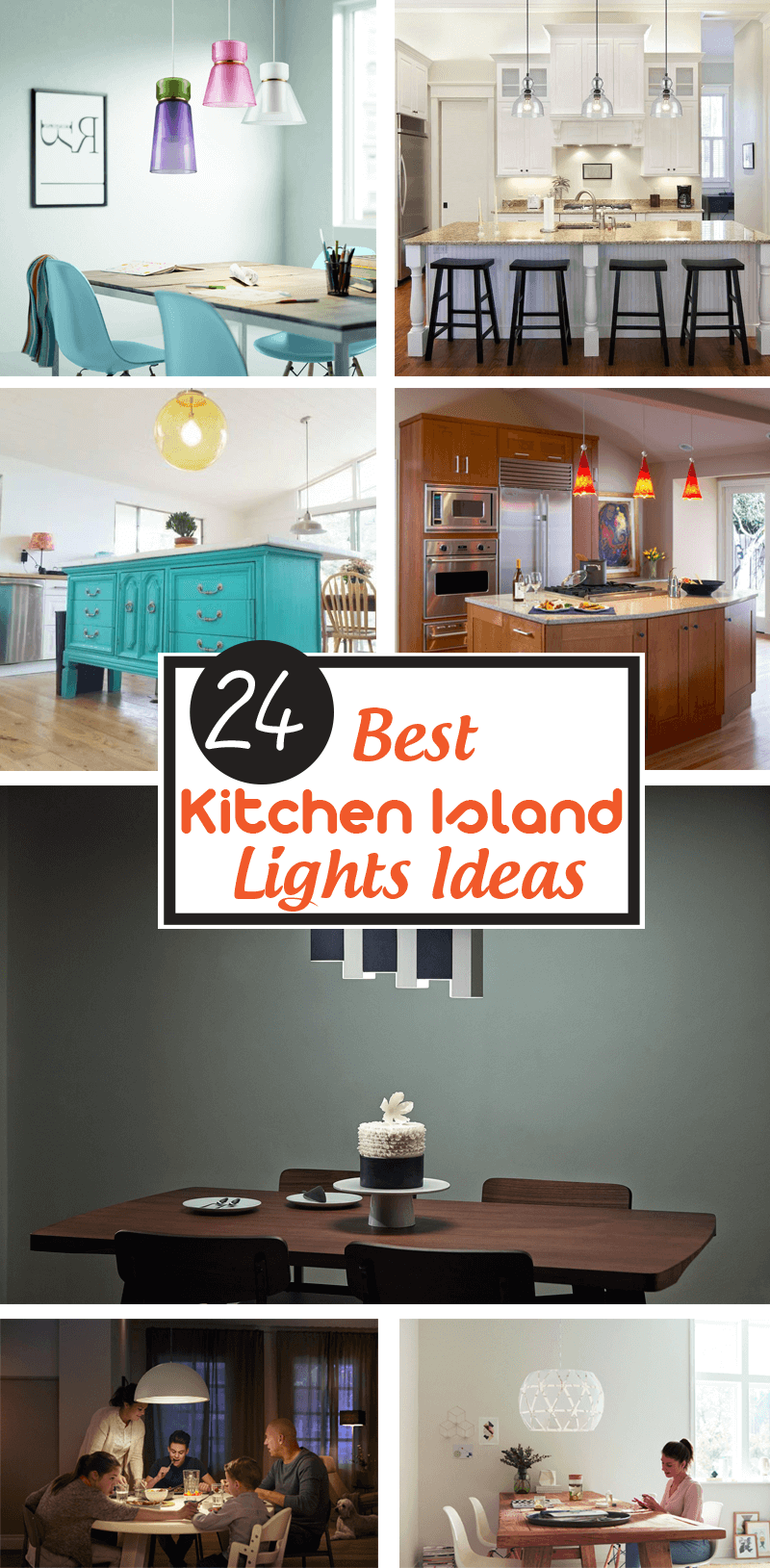 The lighting of the kitchen is something that must be designed with great care, since it is not only an important site of the house, its nerve center we can say, but it is a place where we should illuminate the work spaces, the counters where prepare food, which also work with knives and other sharp tools, and even for safety must be well lit.
When lighting your kitchen we must use different types of light source, getting a pleasant atmosphere for both cooking and relaxing. It is recommended to combine 4 lighting sources for kitchens:
Ambient lighting: ideal for illuminating certain areas and creating a relaxed and pleasant atmosphere. To achieve this lighting we can use kitchen lamps as wall lamps or hanging lamps for kitchen.
Functional lighting: this type of light is used mainly to illuminate a countertop, burner or sink. Thanks to the spotlights we can concentrate the light in one point and give us more vision to cook.
General lighting: this lighting brings a uniform light to the entire kitchen. To achieve this we can use recessed spotlights and kitchen soffits in the ceiling.
Natural lighting: it is always very positive to have windows in the kitchen where natural light enters. To make the most of it, keep in mind where the light comes in and see what surface is projected to use colors on clear walls.
In this article we will focus on kitchen island lights, so you can perfectly light one of the most important spaces of your home. Take a look of these examples
1. Light The Top Of Your Island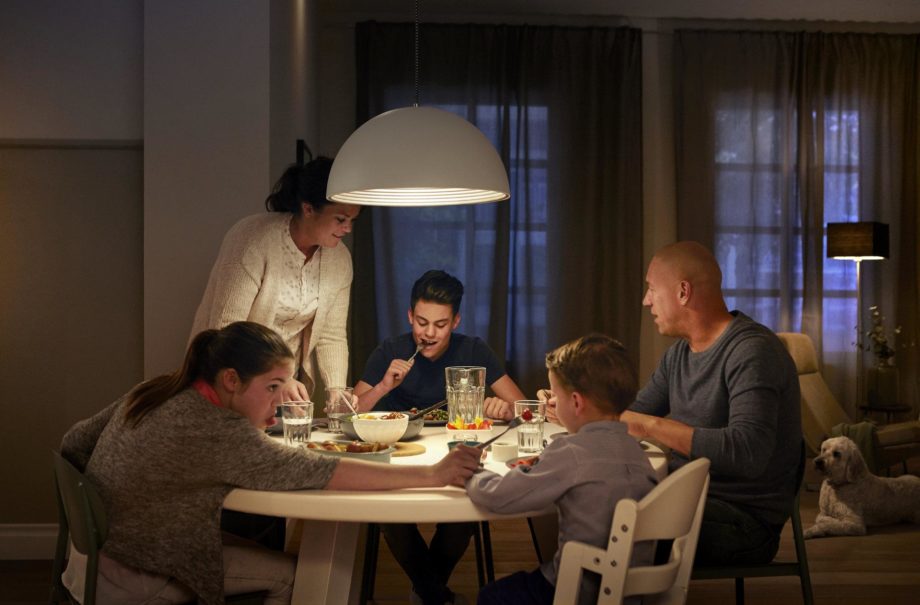 Cooking is not the same as having a coffee, chatting or eating. Each activity is punctual and requires a specific type of light according to the environment we want to create. Make sure you install a big lamp on top of your island like in this example.
2. Island Lights For A Antique Style Kitchen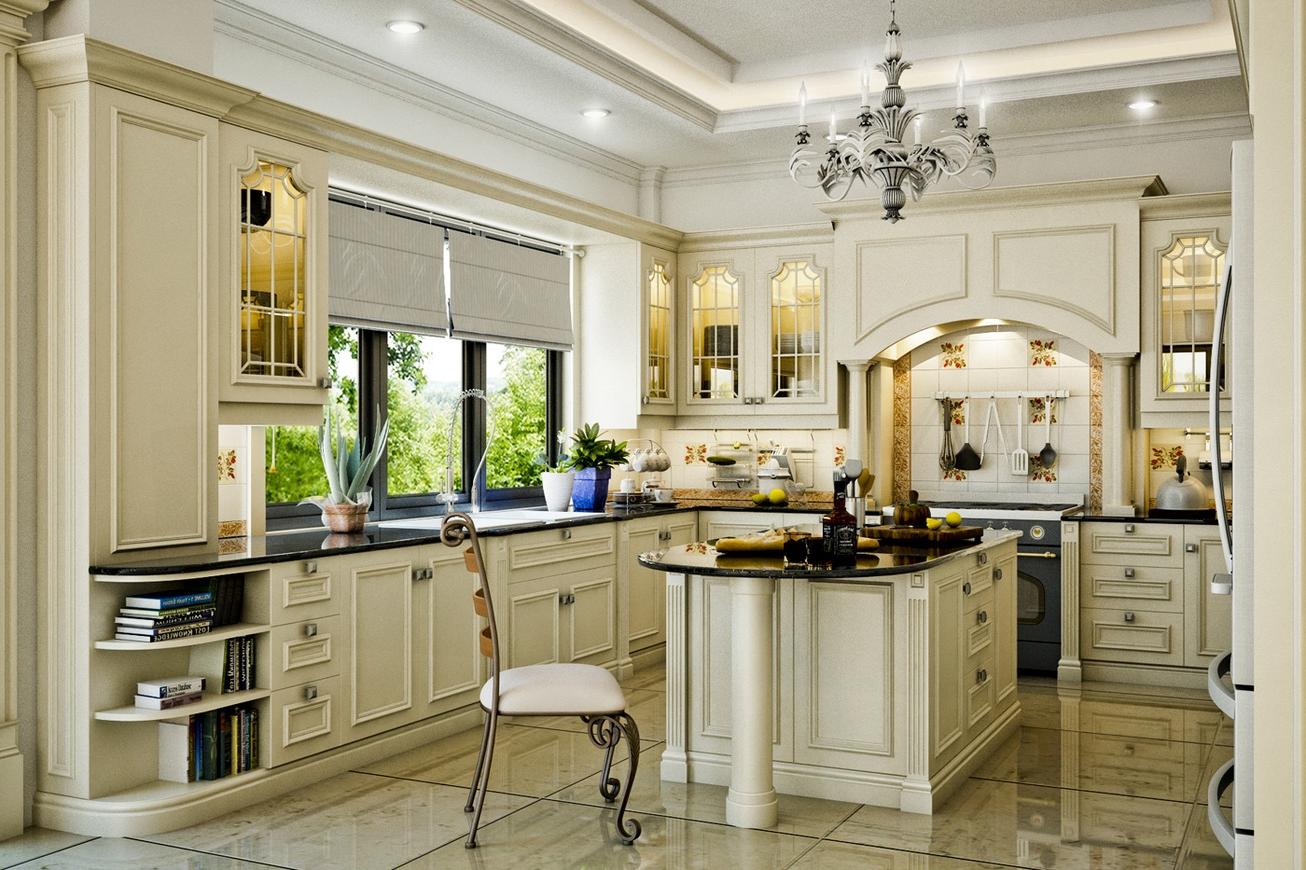 Combine the natural light of your home with artificial lights. When it comes to distributing the kitchen furniture try not to cover the natural light and take advantage of it. In this island, the chandelier will make that each preparation comes out perfectly.
3. Island Lights For A Black Kitchen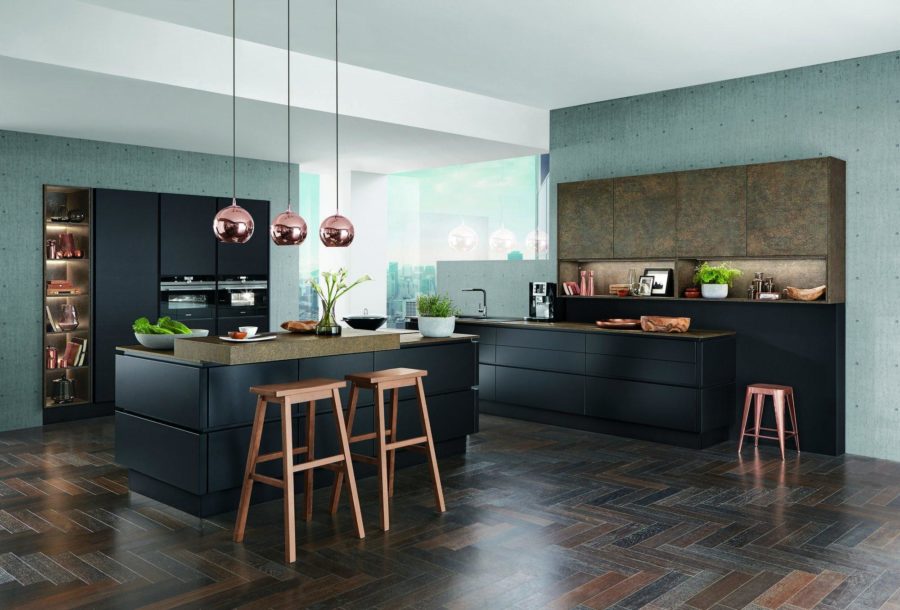 One of the fastest ways to give a new style of cooking is to change the standard ceiling lamp for something with a little more personality. A built-in fixture with decorative details or a lamp with several hanging elements on the Kitchen Island or dining table can be a dramatic addition that only requires a few turns of screwdriver. In this room, the metalized pink lamps match greatly with the black furniture of the kitchen.
4. Kitchen Island Lights For A Coastal Kitchen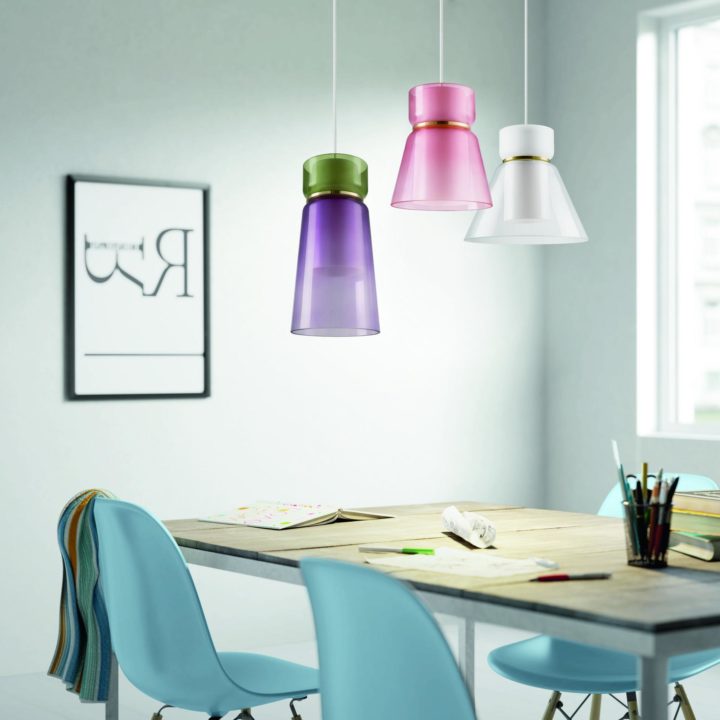 We already know that lighting is a very important component of interior decoration; its contribution can achieve miracles and also cause disasters, if not the right one. For that reason, make sure to choose the right lamp for your island.
5. Island Lights For A Contemporary Kitchen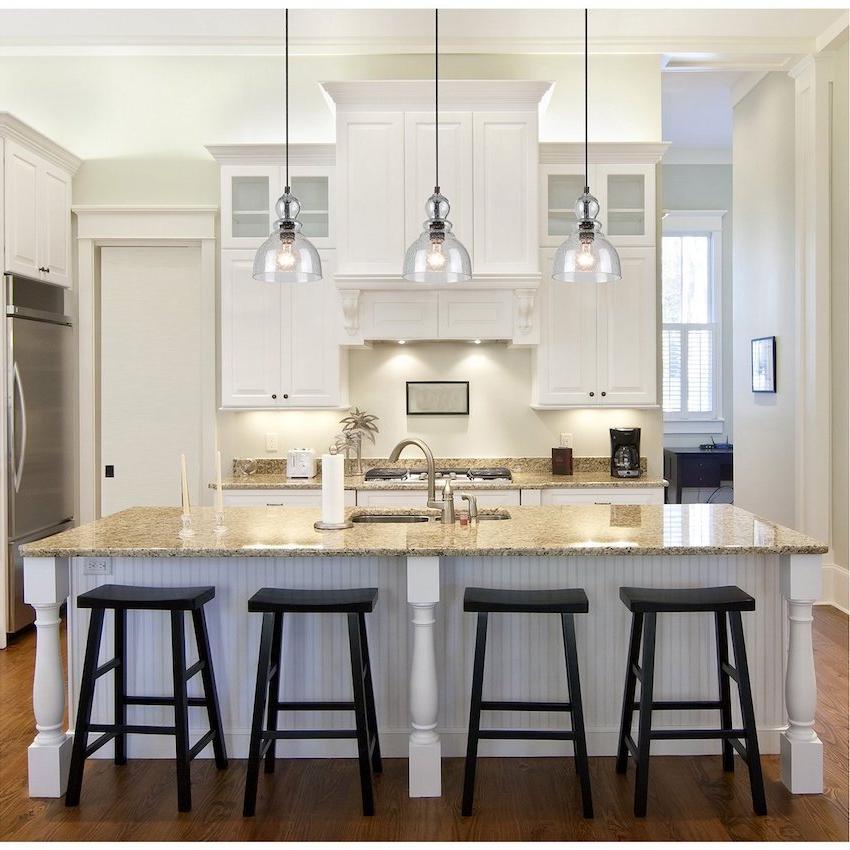 The open spaces have taken over modern design. And they are great for solving space problems, and also lighting. In this case, levels give the lighting, so to speak. We can see that there is a system that is responsible for establishing a uniform lighting throughout the area, and also small subsystems that provide specific lighting by areas. So the kitchen has its own lamps, under the cupboard, the room has different lighting.
6. Island Lights For A Corner Kitchen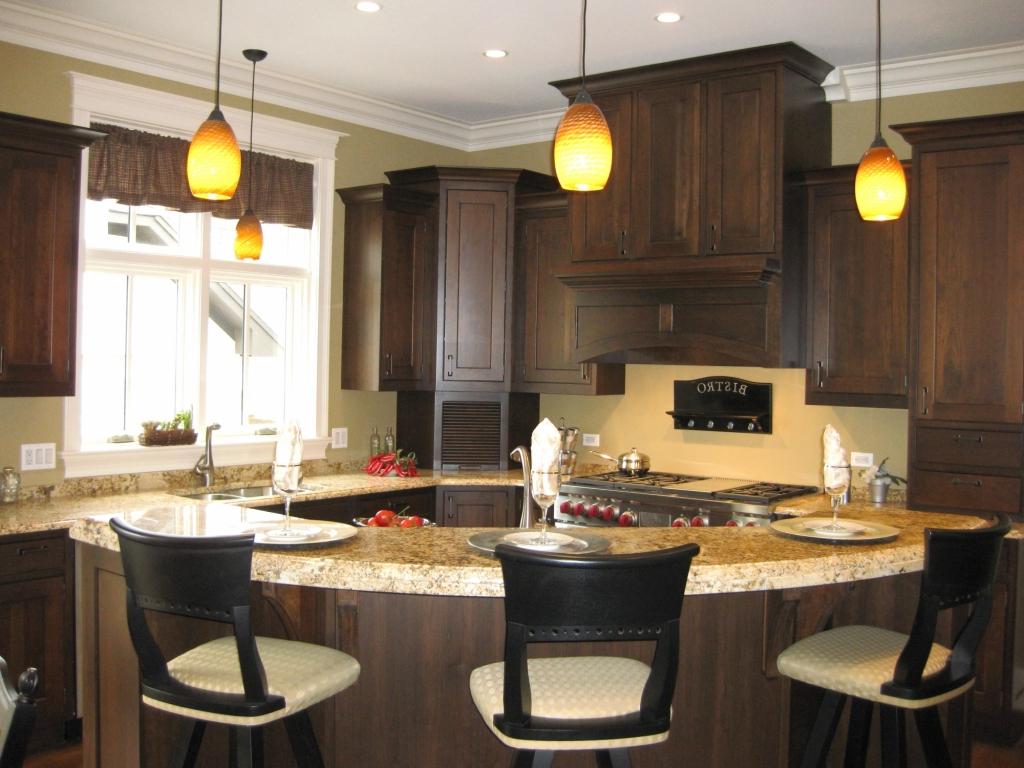 Good lighting is essential for good decoration. Rely on a single lamp is not always ideal, especially if it is an area like a corner kitchen where you spend a lot of time. Although it is the most conventional to use a single light source, you must not leave aside other options so that our stay there is more pleasant and pleasant like using 3 ceiling lamps on top of your island.
7. Kitchen Island Lights In DIY Style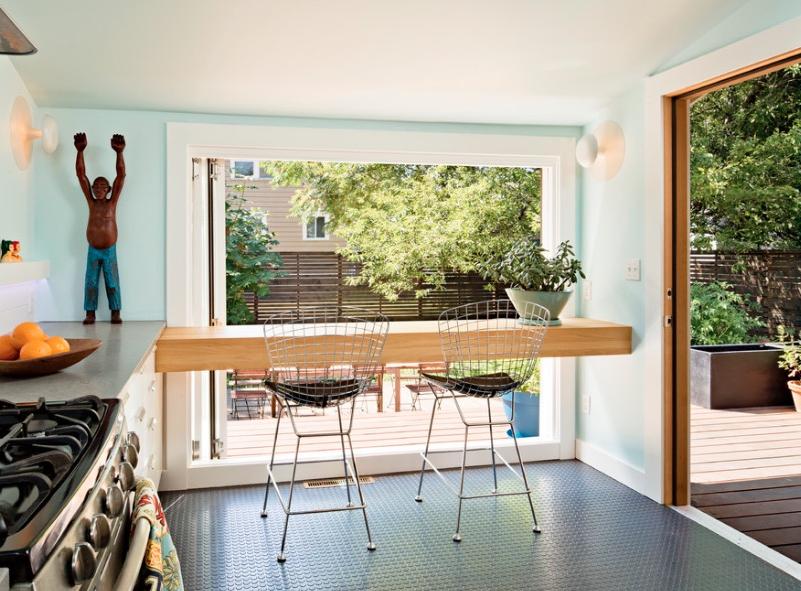 In addition to extra work surfaces and valuable storage spaces, islands and peninsulas are also used to locate from the hob to the sink or a dining room. For that reason, its illumination will depend on the use that is going to be given to it. These lamps are pretty and easy to make at home.
8. Chandeliers For The Kitchen Islands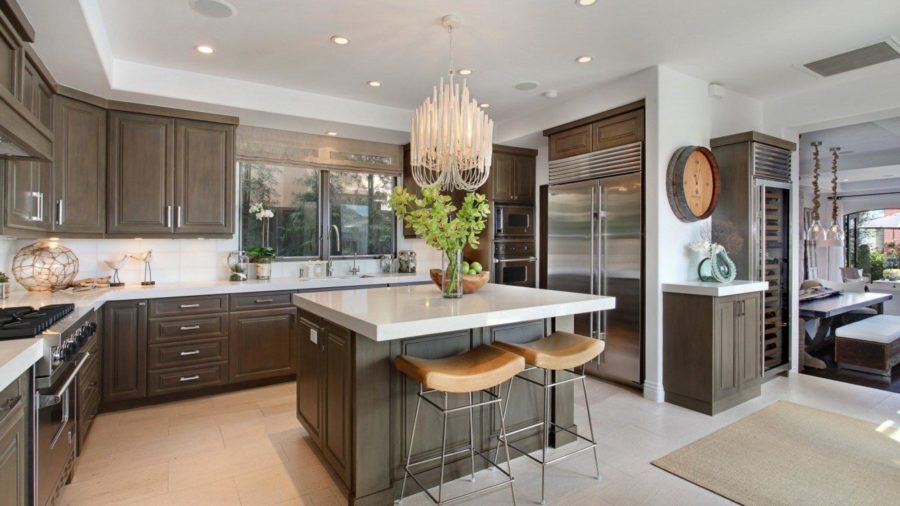 There is nothing worse than eating or cooking with the feeling of having a reflector on top, so we suggest a way to distribute the lighting by placing lights on the island and all around the kitchen. Being an extended area you can install a chandelier on the top of your island and LED bulbs, in the rest of the room. It is important to place the lamps at an appropriate height to avoid dazzling, but also so that they do not disturb the guests.
9. Led Lights For The Kitchen Island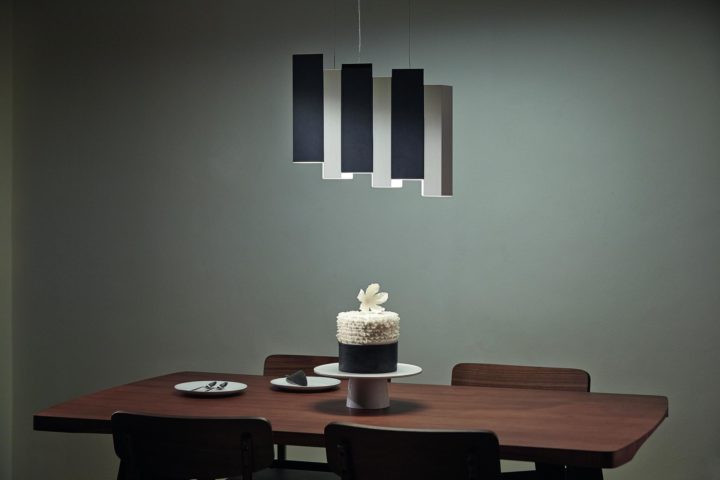 The best solution to create a pleasant general atmosphere and properly illuminate the dining area is to install ceiling lamps that provide a direct light on the table, but also warmer than in other areas of the kitchen. LED lights are a great option as their low consumption and quality will give you a pleasant feeling of warmth to enjoy a good meal.
10. Lights For Islands In Low Ceilings Kitchens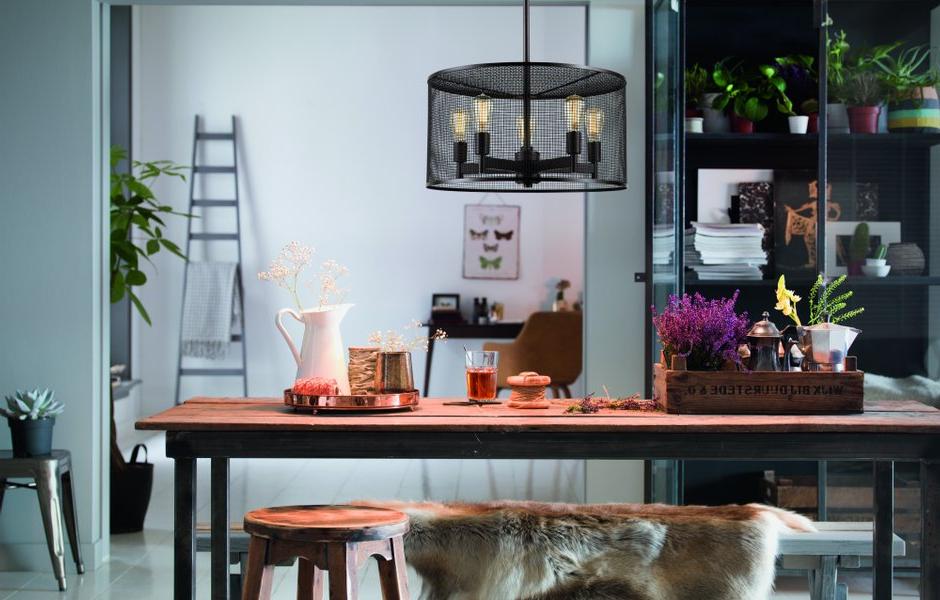 The market offers a wide variety of options to optimize the lighting of your kitchen with good lamps. There are some from the most traditional, such as those made with colanders to the most sophisticated spider design. The important thing is that the one you choose, goes according to the decorative style that your kitchen has. This colander style chandelier is ideal for a low ceiling room.
11. Pendant Lights For The Kitchen Island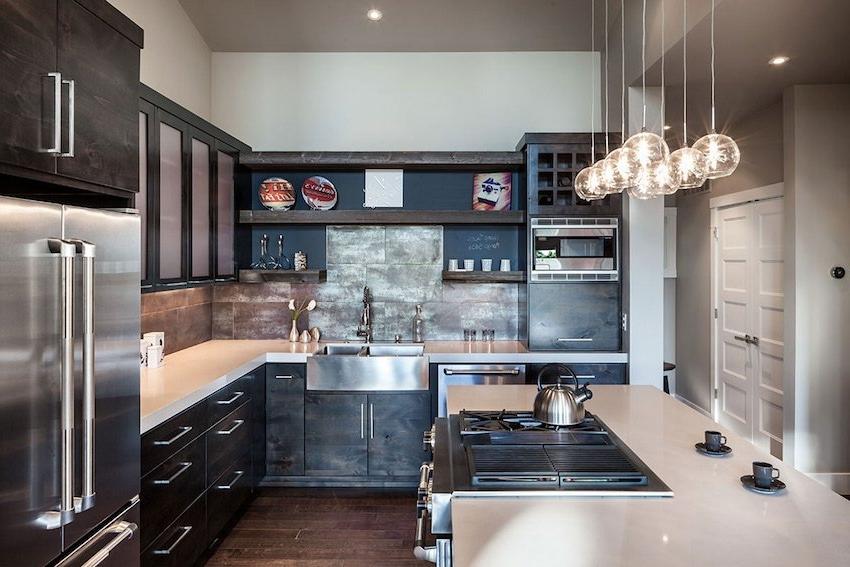 The type of lamp you are going to use also has a lot to do with the environment you want. LED lamps, for example, give you a more direct and white light that is perfect for minimalist spaces. Consider using them on top of your island like in this example.
12. Vintage Kitchen Island Lights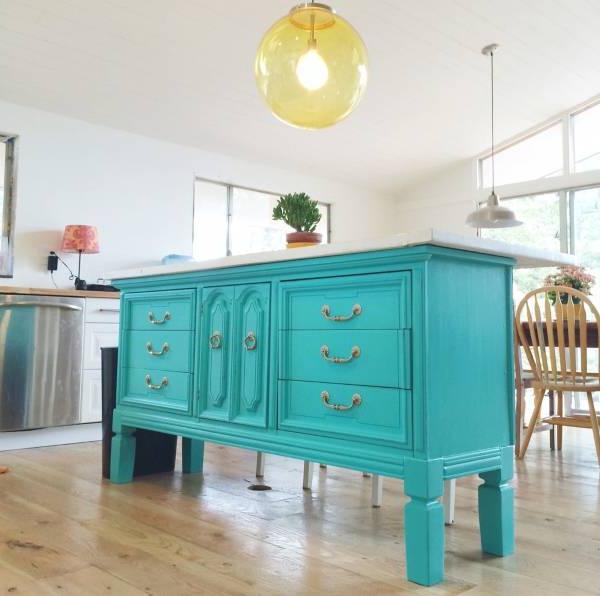 Creating a pleasant and practical kitchen environment depends to a large extent on a good planning of the points of light. In addition to the workplace, the kitchen is the preferred meeting area for many families, where they eat and dine, chat, organize nice gatherings around a table and even the youngest do their homework. Therefore, it is so important to create a cozy and functional lighting that reaches all corners to meet all needs. Hence, experts recommend combining general light with other specific for each activity, in addition to avoid leaving areas in shadow.
13. Kitchen Island Lights For A Large Kitchen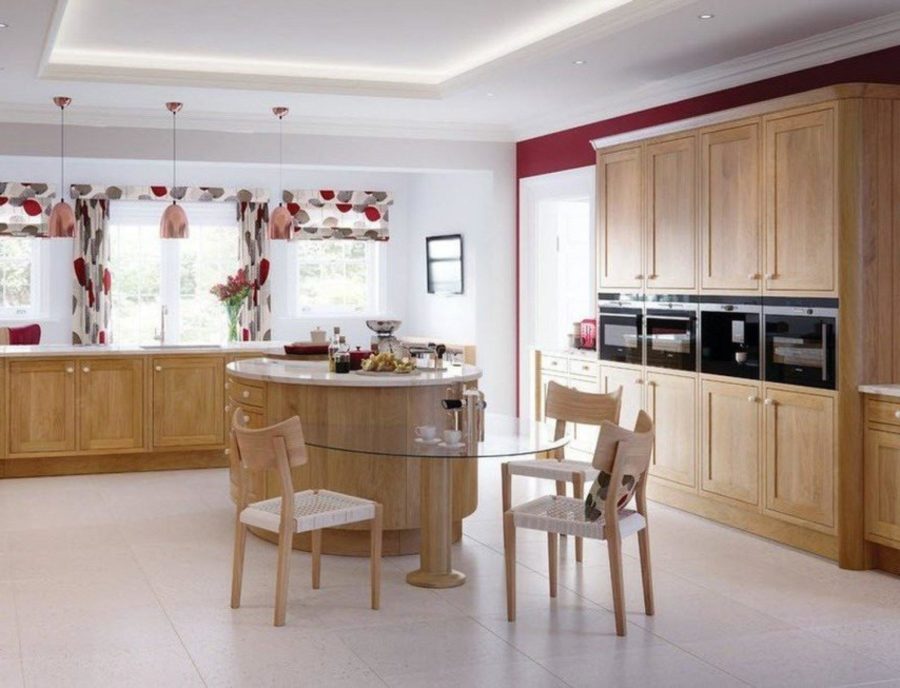 Regardless of the size of the space the lights will always be welcome in this environment, you can accompany it with natural lighting so you do not install many artificial lights. The size of the lamps also influences, especially in the direction of projection and range of light. As important points to install them we have cabinets, kitchen islands and in the dining room. Try to embed the design of lamps that you like in the ceiling of the room, you can combine different shades of lights such as yellow and white. You will notice how the lighting improves quickly.
14. Island Lights For A Large Kitchen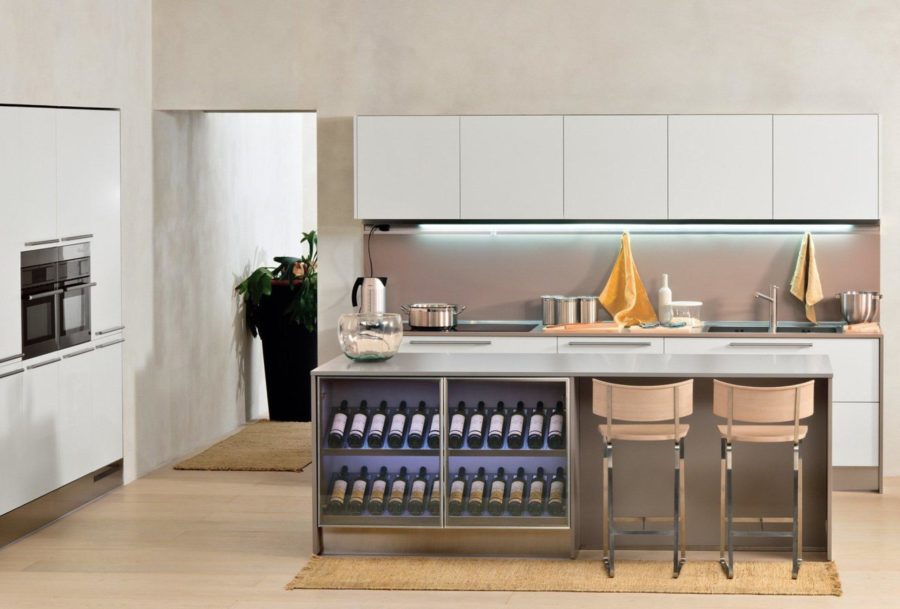 Light is a beautiful element that allows us to decorate everything at our pace, it beautifies and creates a charming effect in kitchens. LED lights are one of the best options that you can use in this area of the house, they are very easy to install, they are not expensive and some come with a special rubber to avoid burning things when we place them. They are also perfect for larger kitchens.
15. Big Lamps For A Large And Long Island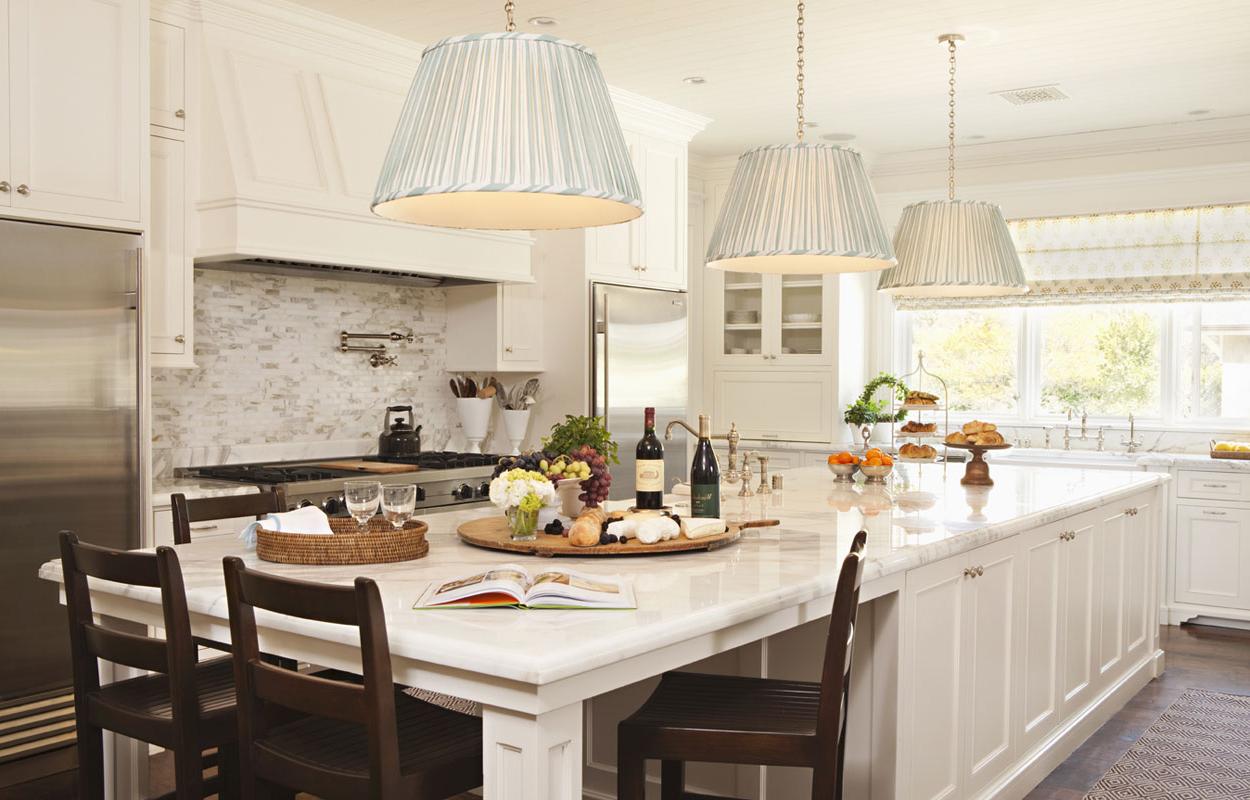 Your kitchen also deserves the best of illuminations, not only for practical reasons such as seeing better and being able to develop certain activities, but also to highlight specific characteristics of the space and create a pleasant atmosphere. In the kitchen, not only the best dishes are prepared and the best breakfasts are taken, large gatherings are also generated where a cozy, safe and functional lighting plays the leading role, especially when you have a large kitchen.
16. Island Lights For A Luxury Kitchen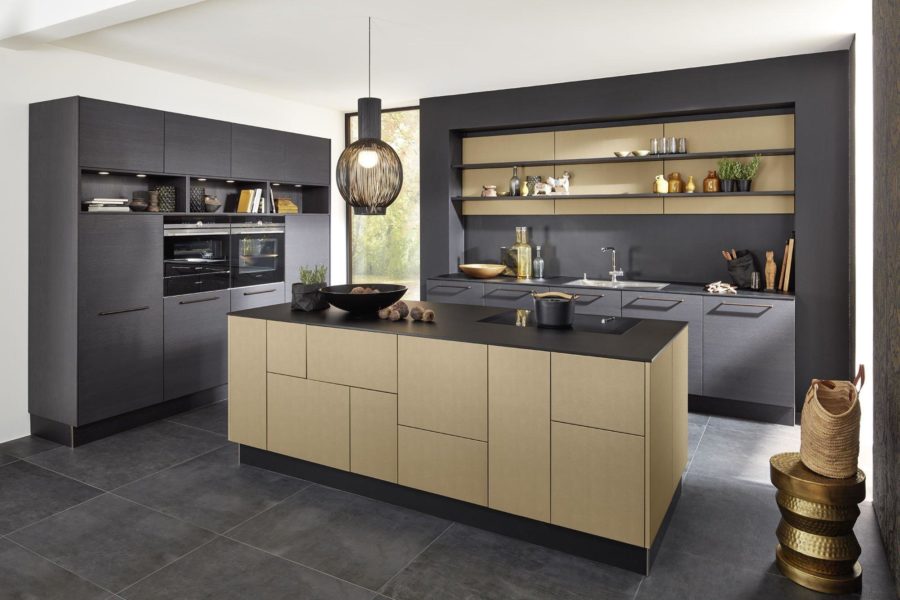 To better illuminate an area there is nothing more functional than dividing it according to the activities you perform, or to the functions that each area has. In this specific case, we find an important area near the end of the bar, where the sink is, then a transition and preparation space, and finally another main area that is the stove. And according to these areas, it is the size of the lamp that we use. In this way we achieve that the design looks more attractive, and that we always have enough light to carry out any kind of activities.
17. Elegant Chandelier For A Mid Century Kitchen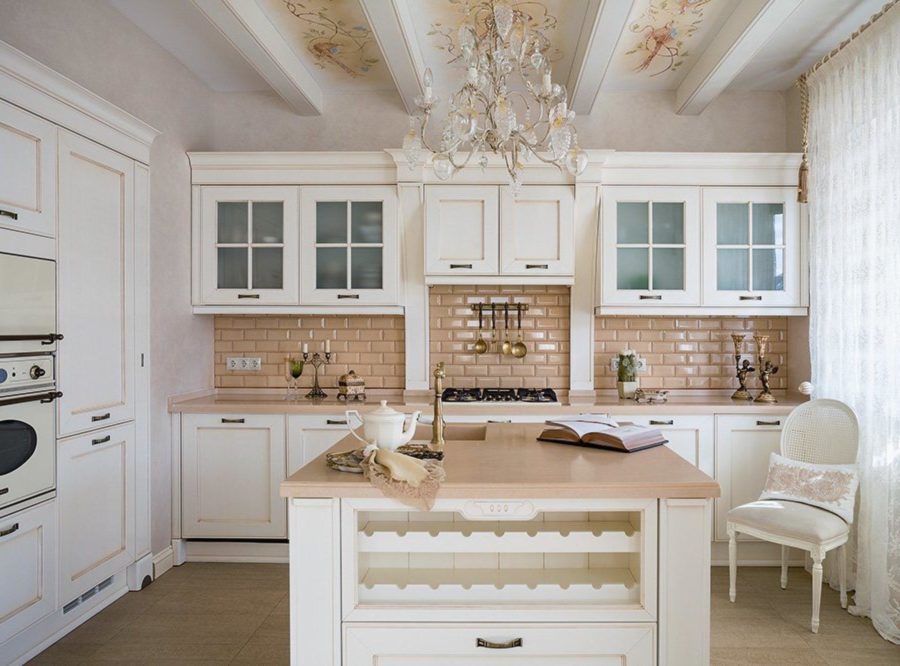 The kitchen today is not just a place to eat, it is a space that offers more options since it is used to eat, as a passage area, to talk, to meet, etc. If you are going to renovate your old kitchen or you just bought a home and you want to put it to your liking, the main thing is to define well what kitchen furniture you are going to put on and find the right kitchen lamps. Think in detail how you want your kitchen lights. A chandelier like this one is always a great option.
18. Kitchen Island Lights For A Modern Space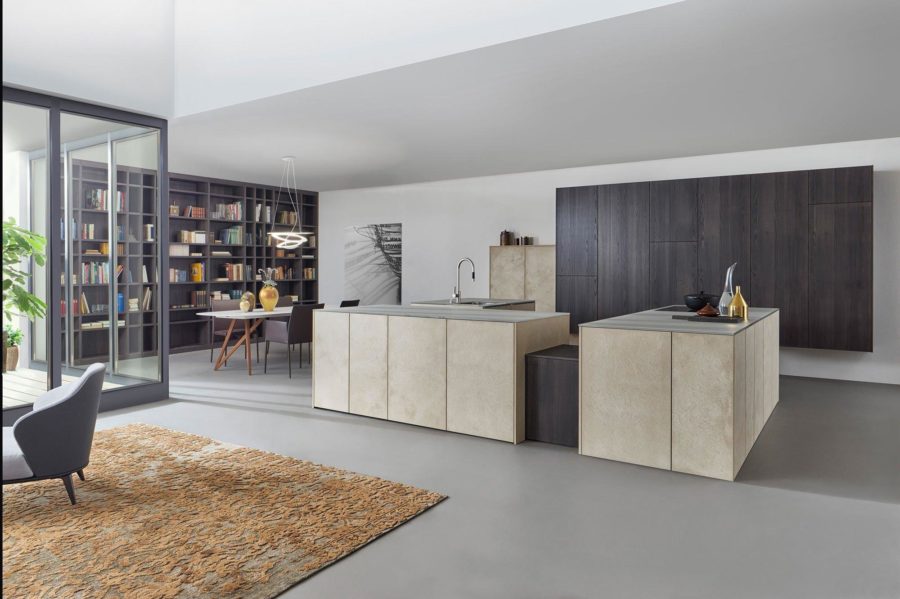 It is advisable when setting up a kitchen to be very aware of what kind of lighting we are going to put on. This helps us to perform our daily tasks better and efficiently combine the decoration with the lighting for kitchens. In this space, every detail is though thoroughly.
19. Elegant Nautical Kitchen Island Light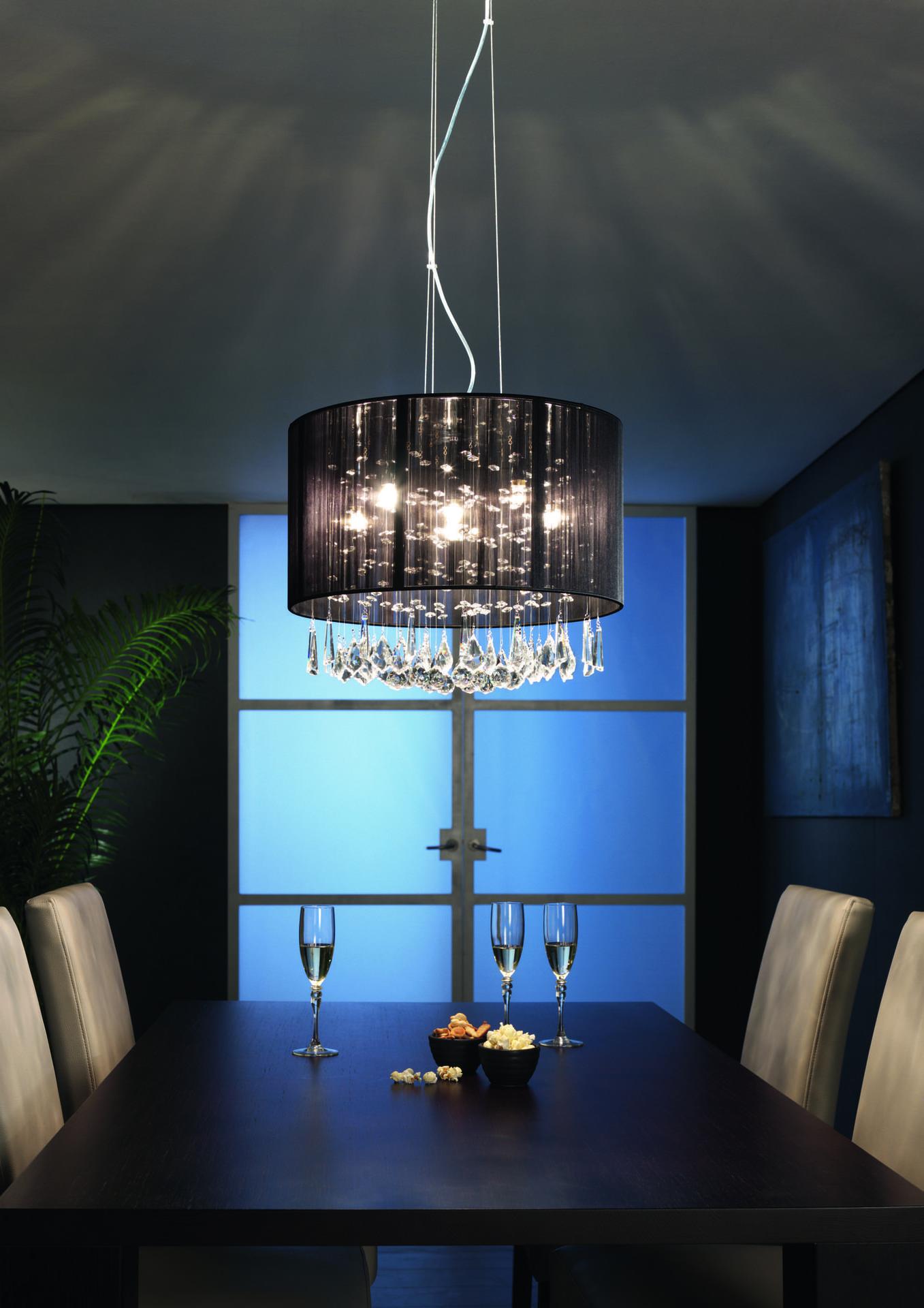 The type of lamps you are going to use is as important as the place where you are going to place them. Make sure that the central lamp is completely in accordance with the decorative style you want to highlight. In this case, the place is a mix of nautical style with minimalist. However, the central chandelier make the whole space come together.
20. Lights For A Rectangular Island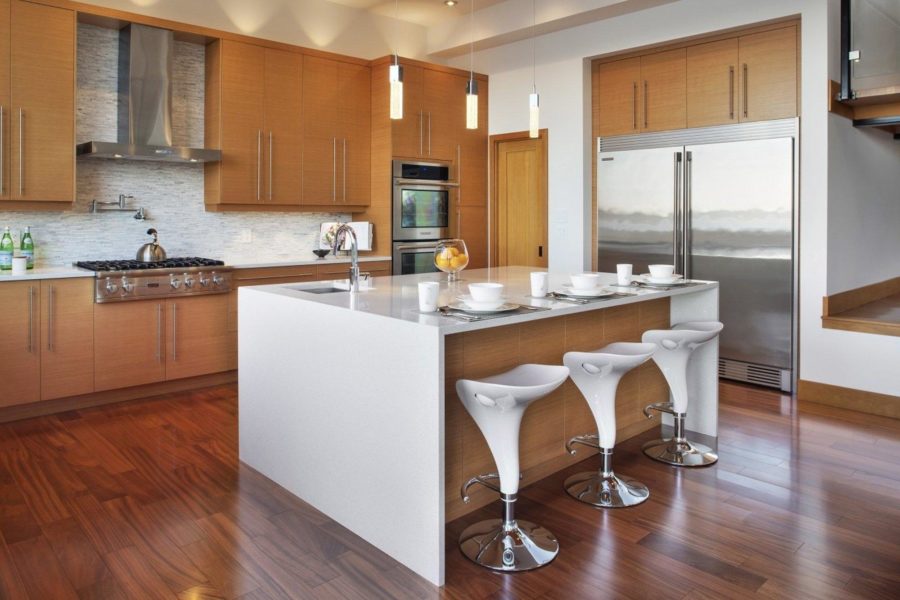 When we talk about the kitchen we refer to a space that needs its functionality of enough lighting, one that gives comfort to the user while you are in it. To know which is the right one, we must think about the distribution of space, and the possible points of light. The white bulb lamps are ideal for bleaching spaces and give an effect of considerable amplitude. It helps you to improve the original tonality of the objects and real foods that are on the counter. In sight, it makes everything more pleasant and cozy.
21. Lights For A Traditional Kitchen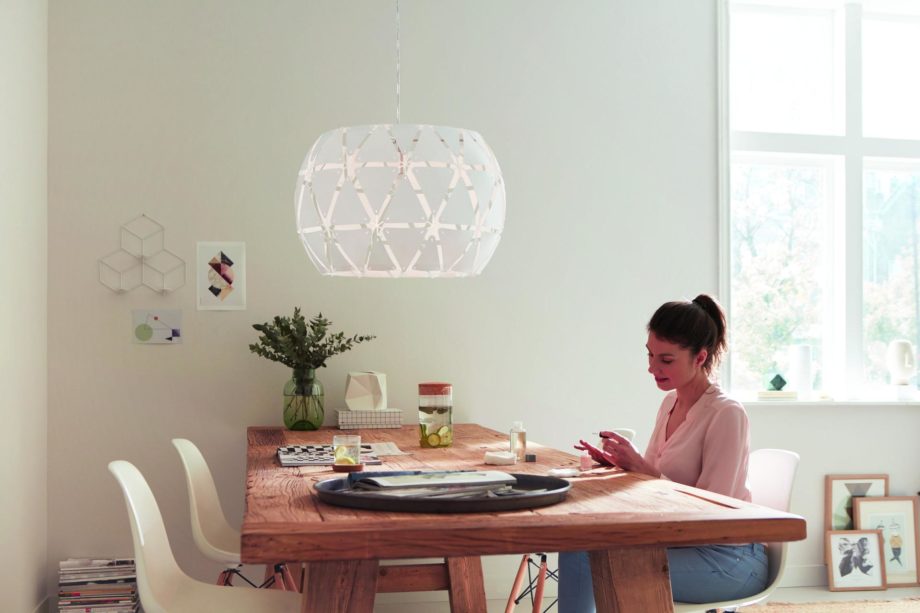 Among the infinite designs of lamps for kitchens, there are the pendants. These are ideal for this type of space because it focuses the lighting, accentuating the light in the areas where we need it most. This type of lamps has become the preference of many, even in its creation, since it is possible to elaborate them in a traditional way, like this one that can be done home.
22. Unique Lamps For A Unique Kitchen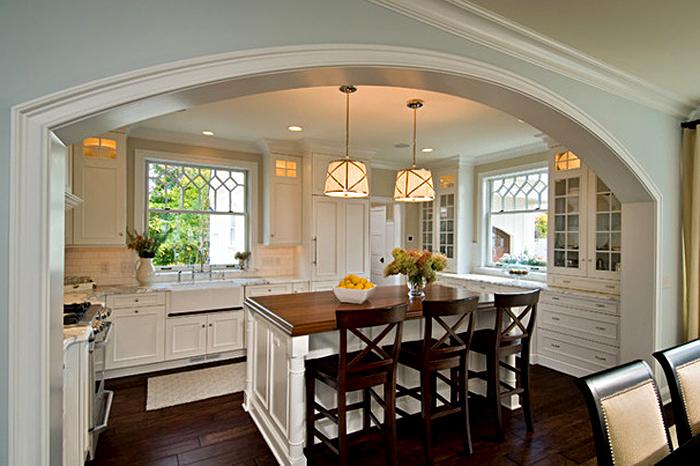 The better the lighting, the better we feel in the spaces. When the rooms are dark you cannot prepare any dish with comfort, which makes it difficult to do activities in this place. This kitchen makes a stand on lighting to perfection.
23. Unique Led Lights For A Modern Kitchen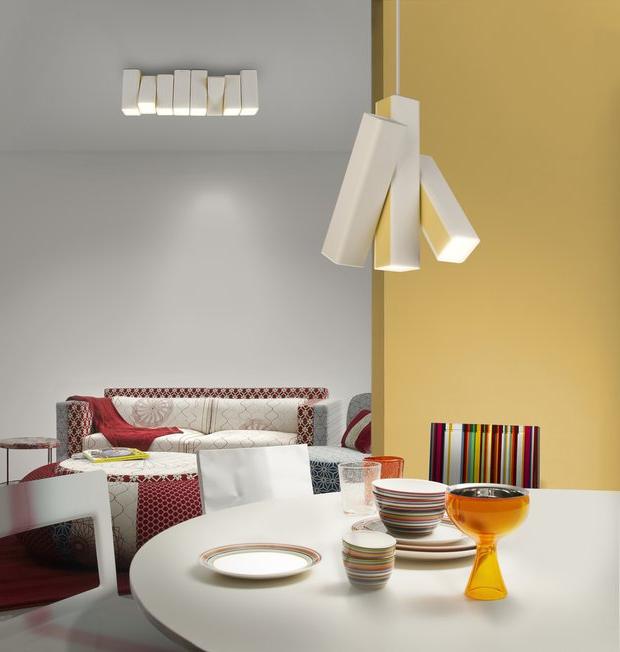 Keep in mind that nowadays you can choose between many modern and original lamp designs. LED lighting and the imagination of designers have no end and you just have to adjust them to your interior. You can opt for a very contemporary design that includes lighting in the form of bars like this one that has a version for the version and another for the living room.
24. Wooden Kitchen Island Lights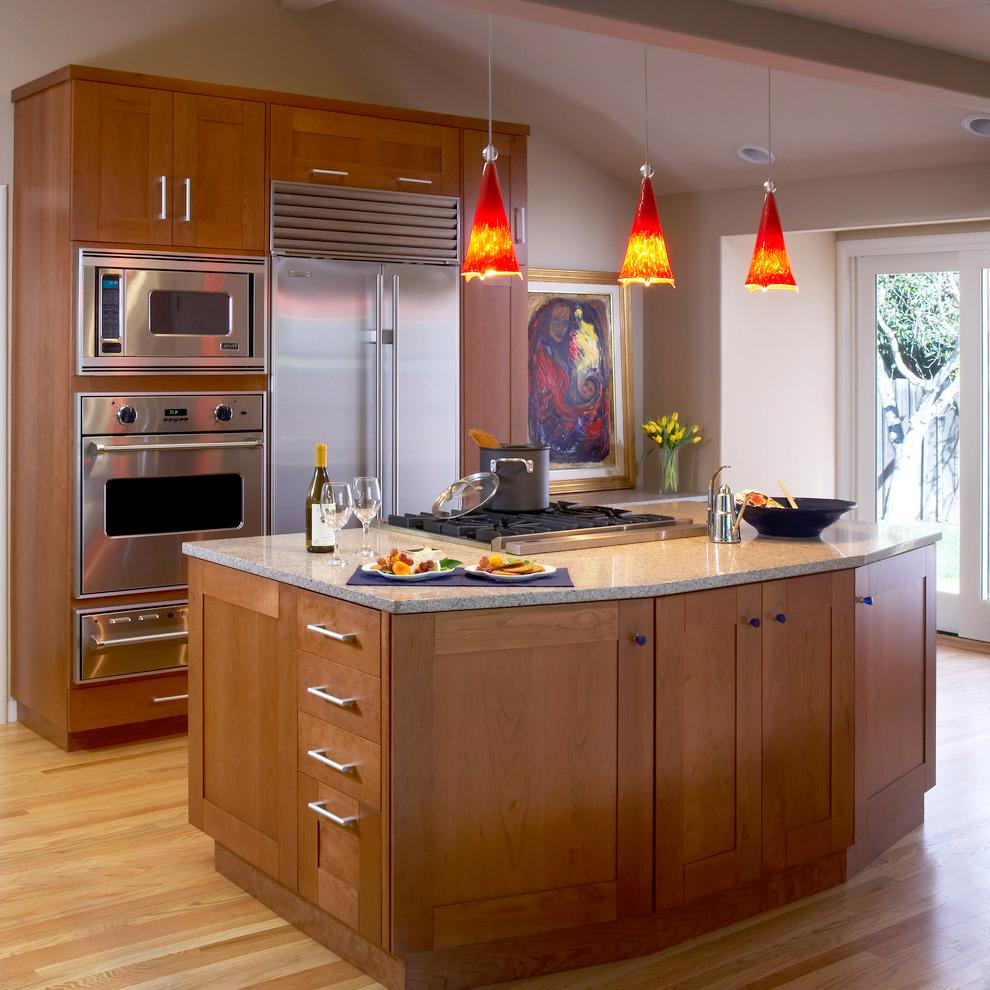 Although you do not believe it, light creates a lovely effect in spaces, instinctually we are always attracted to enlightenment because we use it as a focal point and our eyesight is directed just towards this particular point. To make your spaces cozy, besides using wood like in this example, give your kitchen a magical touch by installing lamps that are necessary like these three ones on top of the island.
The lighting of the kitchen as you see can be as an element of its functionality, with lights embedded under the upper cabinets to help you work on them, but you also have to think about the style of your kitchen, its design, the details that the turn into an integrated room, with the rest of your house. That is where the lamps that you place on the ceiling of this room come in, their design, size and location, with respect to the furniture you have. We have gone through some kitchens and seen what they offer in this type of decoration, so that you can take ideas when you go to buy the lamps in your kitchen.