Having a garden at home implies having tools for their care, diverse products and other elements that require a space where they can be properly stored. You can solve all this just by installing a barn on your back yard.
There is a wide range of garden sheds, barns, and other storage rooms that offer you all kinds of storage for your products, both for available space and for the design and materials of construction, which will cover your needs and even give a special touch to your garden or wherever you want to place it.
20 Barn Door Ideas To Make Any House Stunning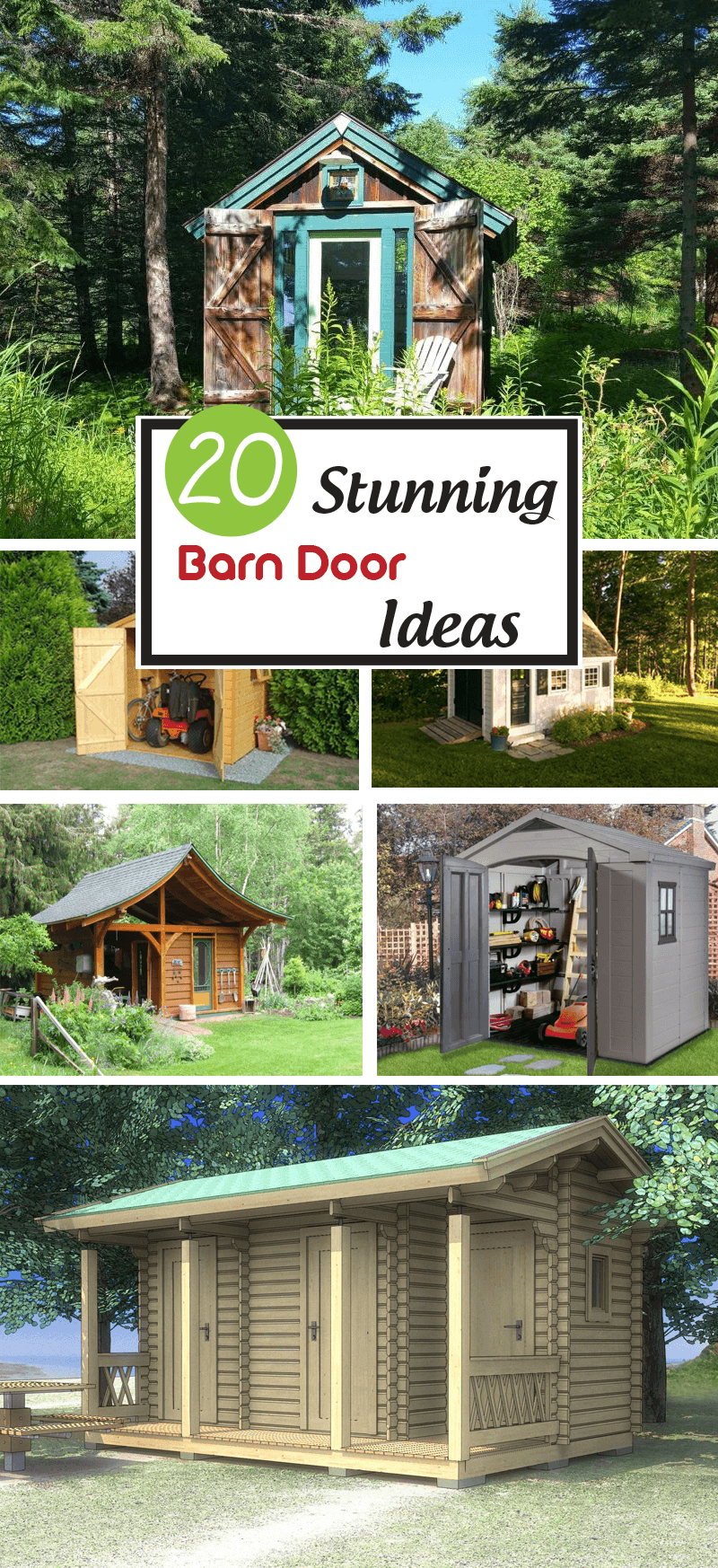 When it comes to storage space in your garden, you can choose build it yourself or with a contractor, or take a look at the options offered by the market of garden barns, with a wide variety of models and designs to choose from. There are so many designs it is easy to feel lost, so we want to give you advice with our guide for the best garden barn doors, a good starting point to see which product best suits your needs.
A barn is an architectural element or simple structure located in the garden, patio or terrace. It is generally used to store large objects, such as the tools of the garden and hobbies such as DIY, sewing, painting, writing retreat, music room and even guest house.
See some examples for inspiration.
1. Small Barn Door Crafted With Style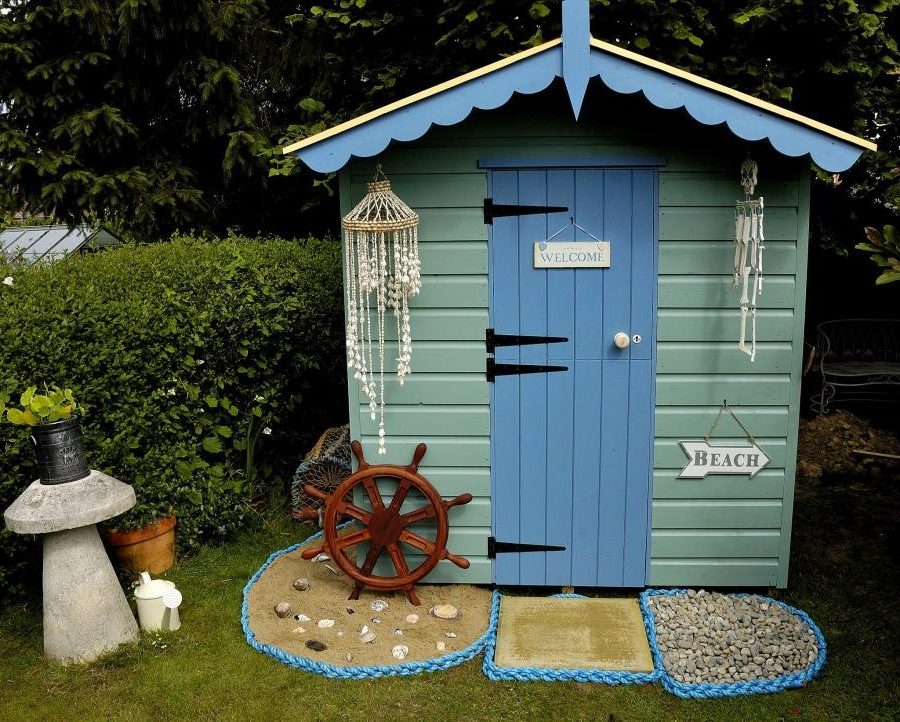 Because the barn doors are a solution to store outside the house, both in the front garden, as in the back yard, patio or terrace, its size and design will depend on the objects that will be stored in it. A barn has as many types as possible uses. So make sure to know the right size you will need your barn to be.
This is a small barn, perfect to be used for garden tools and clothing.
2. Barn Door Decorating Ideas To Remind A Home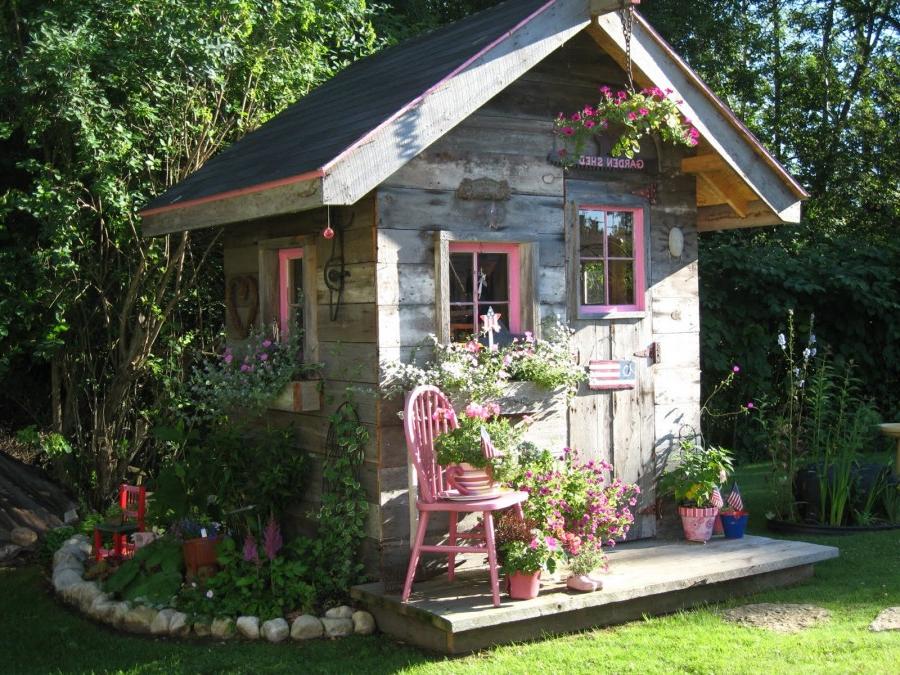 Barns are generally made of wood, although they can also be made of many materials. This barn has doors, windows, roof, skylights and open blocks for breathing and lighting, so it looks like a mini house. This type of design can have multiple uses, such as a tree house, a sewing room, a tearoom, and many others.
3. Oriental Barn Door At The Perfect Exterior Space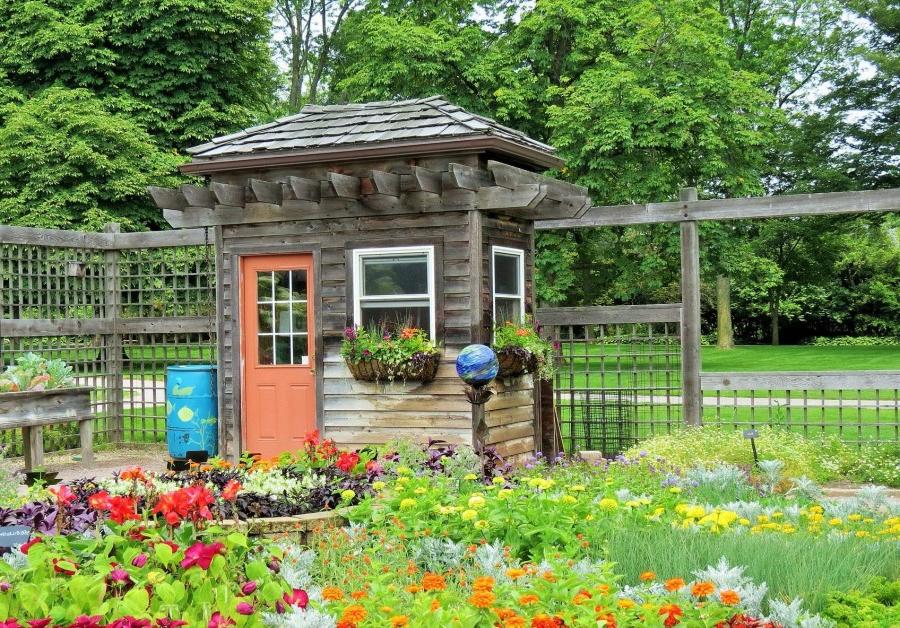 The choice of the space where the barn will be placed is an element that must be thoroughly considered. The first thing is to choose a site of the land without slope, with good drainage and with enough space around to access the shed.
The ground where it will be located must be prepared with a layer of concrete (cement, sand, gravel and water) and make a form-work with planks and strings pressed with stakes in the corners. To reinforce the security, it is very important to anchor it well to the ground, by means of screws in its inner flap.
This barn is perfectly placed at the center of the land, and with the oriental design in the middle of the flowers garden, it is a perfect retreat.
4. Barn Door Ideal For A Family Room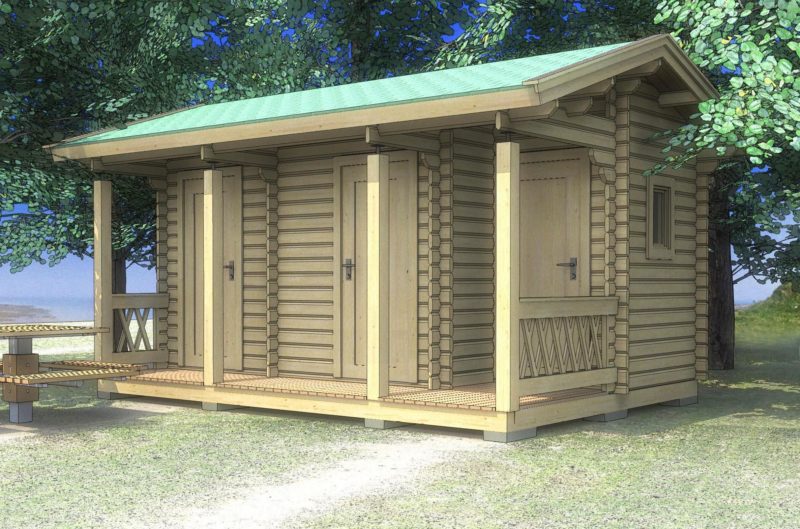 And it is not the same to have a garden shed of small volume and tight size that look for a product of large dimensions due to the needs of space that you can have.
When we talk about space, there are two parameters that we must control. the capacity of the barn, and, the available space to locate it. The bigger the barn, the more space it will occupy, like in this barn designed to be used as a family room, for fun outside moments without compromising comfort.
5. Farmhouse Style Barn Door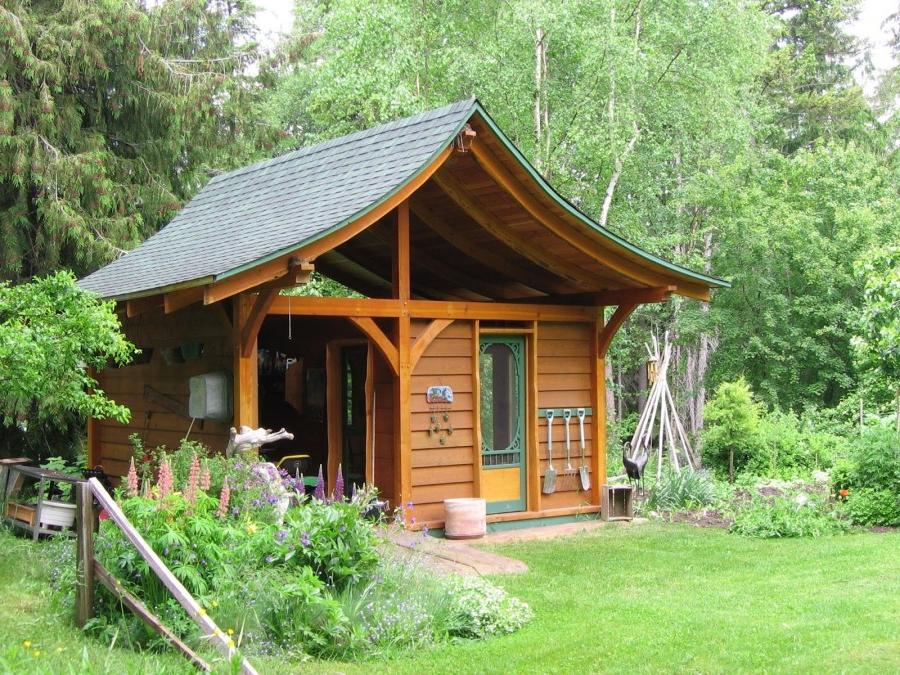 If you have a farmhouse, or you enjoy this style of design, you can use it for your barn door as well. This example shows a beautiful barn door where everything is very well thought.
In this design, an important aspect was considered. We are talking about materials and installation, which are two elements that go hand in hand. Generally, the material makes a difference in how much the product costs and in its applications, and people here took it under consideration for the final aspect of the barn door.
6. Barn Door For Garage Supplies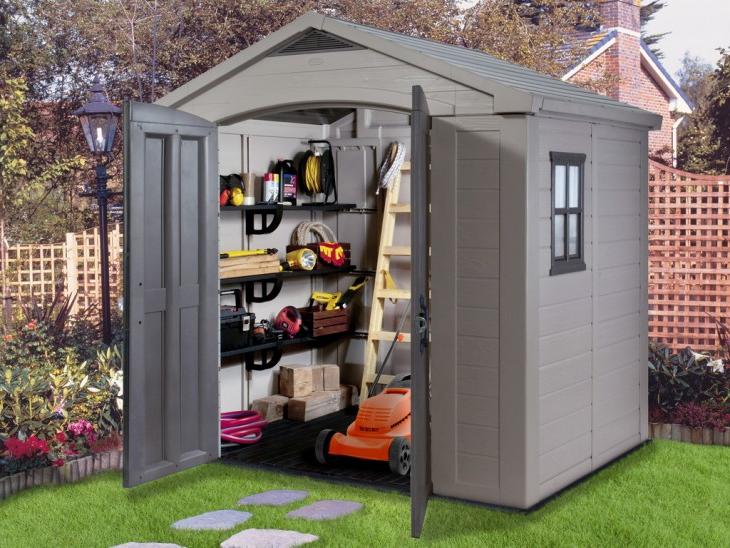 Barn doors ideas are designed to save whatever you need, so you must remember the most practical aspect of this item. In this case, the barn door was planned to keep garage supplies, such as tools, grease and others, as well as some garden things. The barn is made of plastic, to be resistant and easy to clean, due to the objects it will store.
7. An Interesting Laundry Room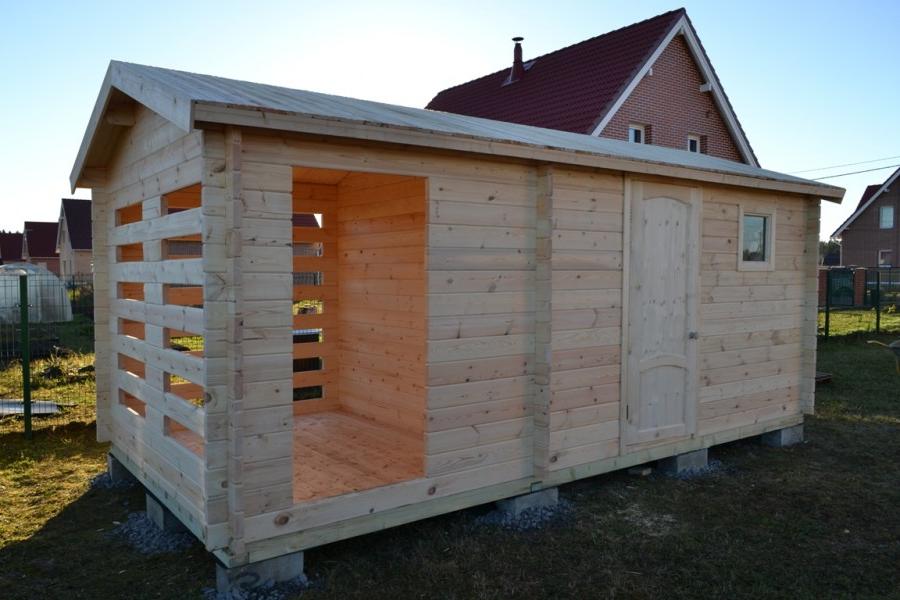 Barns do not only work for storage purposes. With barn door ideas being a trend these days, they are used for anything. Especially those made of wood are susceptible to greater personalization to get a space to your liking, to enjoy and show off, like this amazing laundry room made inside a barn. Washing your clothes can be a relaxing moment.
8. Outside Barn Door Ideas For Living Space

If what you are looking for is a place where you will spend some of your moments instead of only a storage place for objects, you can do something like this work made of wood. Their main advantage is that they usually have a more pleasant temperature than metal ones.
In winter the barns made of wood are warmer, and in the summer they are much cooler than those that are made of metal and other materials. They also have another advantage: you will not need great equipment if you want to reform it within a few years. Wood is easier to work with than metal, there is no doubt about it, and if you look at this design, wouldn't you say it looks so homey?
9. Small Yet Spacious Barn Door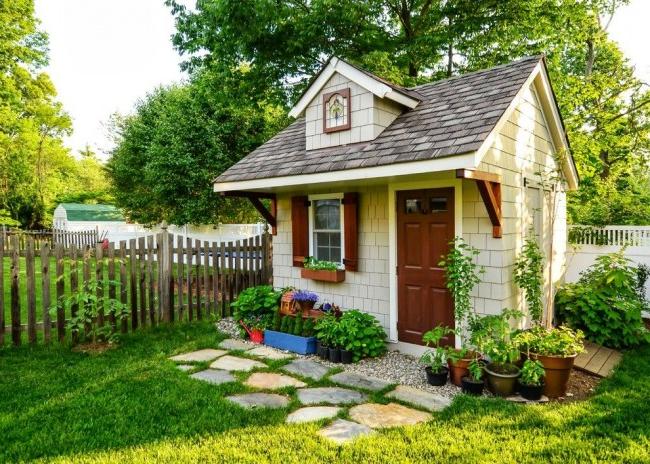 When picking a barn door, you should think about the utility that you would give to it. Barn doors are not the same to store tools as to spend the evenings with your friends. So, the use that we are going to give takes us to the next aspect that is the size. The size is determined by the use or functionality and the size of your garden.
In a small garden like this one, a barn door that is compact does not have to be boring. The beautiful design that emulates a home with the wooden door and windows is perfect to have a library, a relaxing space or more.
10. A Barn Door For Storage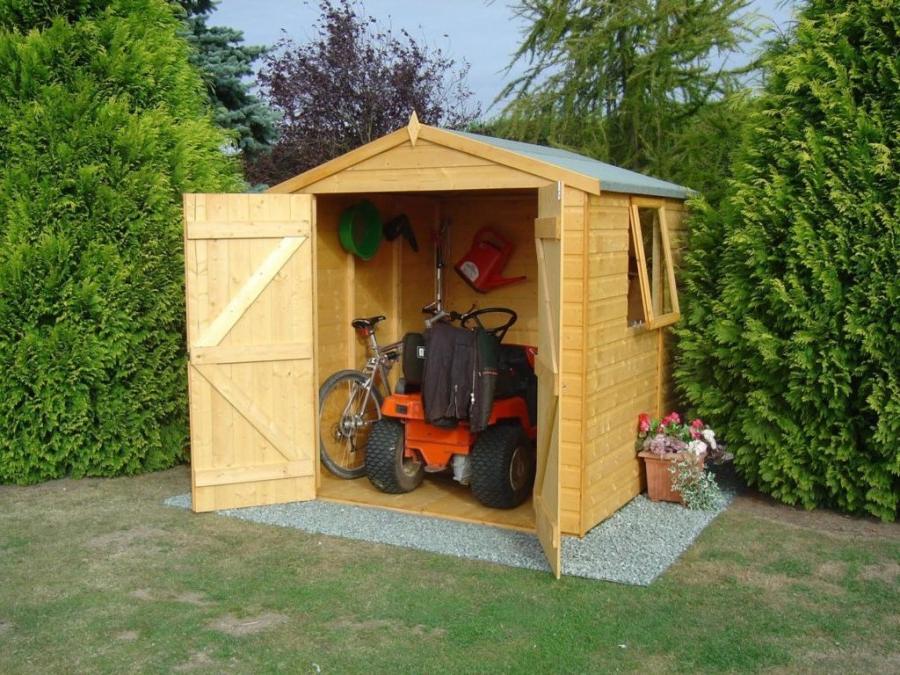 Before you chose a barn door idea, you must think about all the objects that you are going to keep in the barn. If you plan to store large objects such as a tractor, choose a two-door cabin instead of one to make sure it fits. In this 2 doors barn, a bicycle, lawn mower, and gardening items are kept perfectly inside the wood structure.
11. Beautiful Barn Door For A Big Garden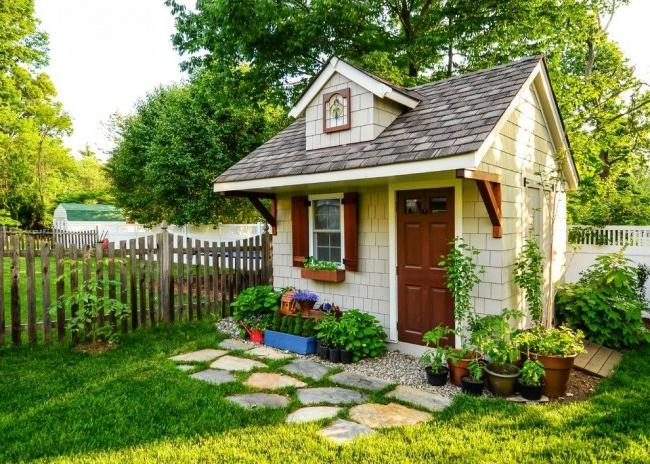 Thanks to barn door ideas, you can improve the order in your garden, gain storage space, enable an outdoor play area for children or expand your house with an outdoor booth. This barn door design can be used for multiple purposes, which makes it perfect for any house.
12. Cheap And Useful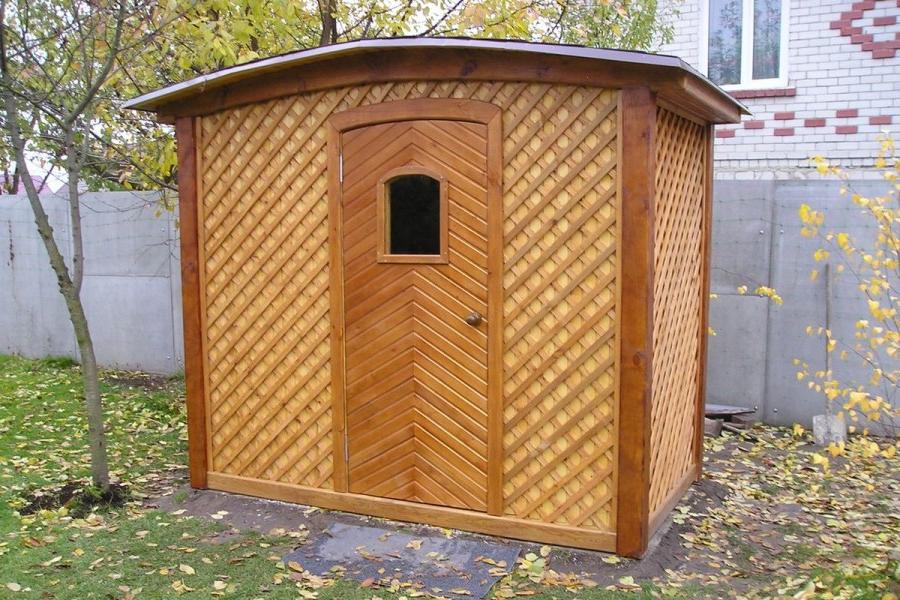 Wood not only gives a warm sensation, but in many cases it can be less expensive than other materials. This barn door idea shows a cute small storage barn with a pattern door, easy to install and to work with.
13. Cheap, DIY, Natural Barn Door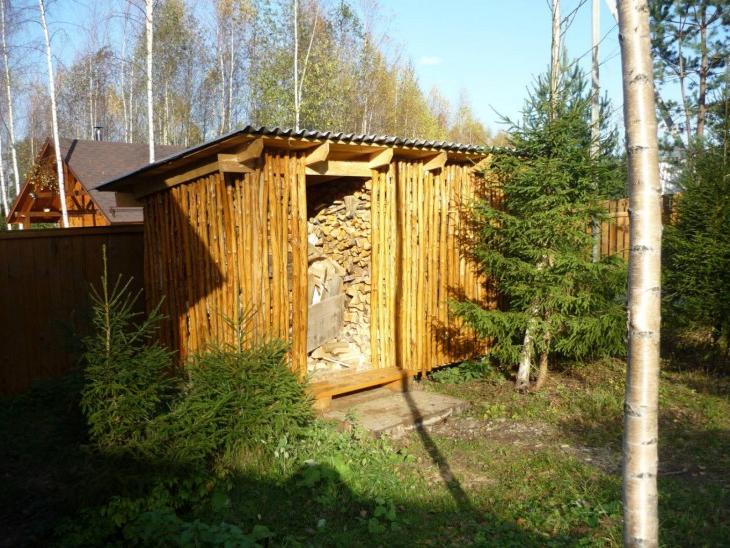 Barn doors should be installed on a firm, level surface with good drainage. When you do this, you will be able to even create your own barn door, like this one made with sticks of wood.
14. Simple And Easy Barn Door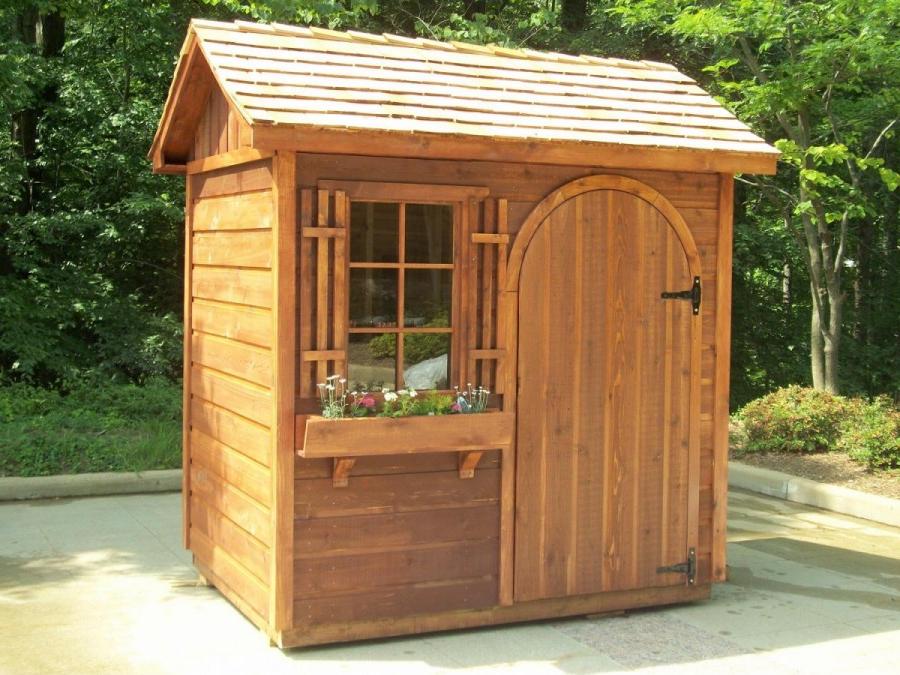 In the election of your dream barn door, keep in mind the size of the objects that you are going to save and if you will need one or two doors. Also, consider if you want to have windows or not and if you prefer to be double or single. The windows, in addition, can include shutters or window boxes.
Some models like this one even include a planter on the window to make it look better.
15. Inexpensive And Rustic Barn Door Idea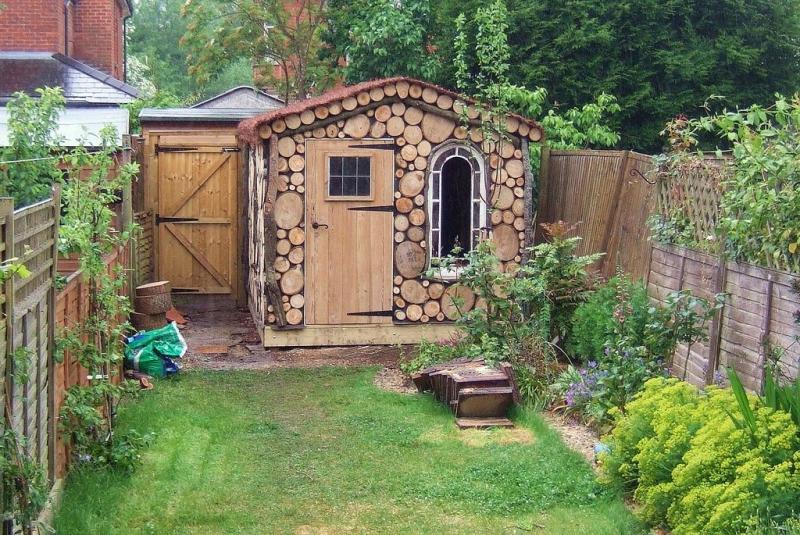 This barn door model looks great. It is a rustic barn made out of wood. Make sure to remember that untreated wood needs a preliminary initial treatment to protect it against the natural elements.
16. Large And Very Useful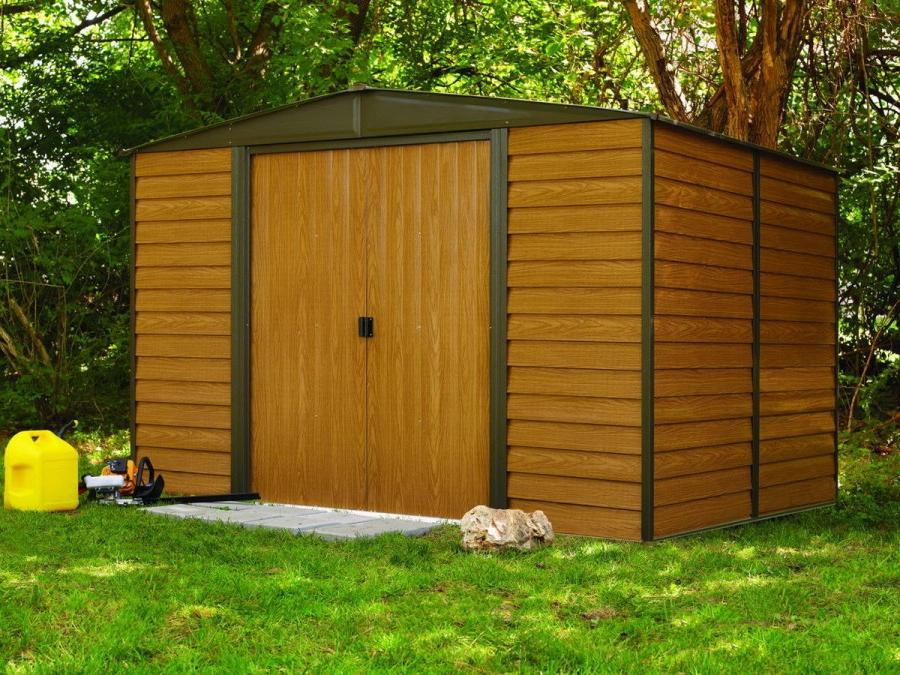 The garden barn doors ideas can be useful for collecting furniture, sunbeds, inflatables and floats out of season. They are also useful for storing the machinery, tools and gardening products that we accumulate. In addition, the larger ones can be converted into a guest room, a gaming house or a garage for motorcycles and bicycles. Especially is you use a versatile unit like this one. Its size, construction materials and style makes it great for more than one purpose.
17. Mini Version Or A Barn Door Idea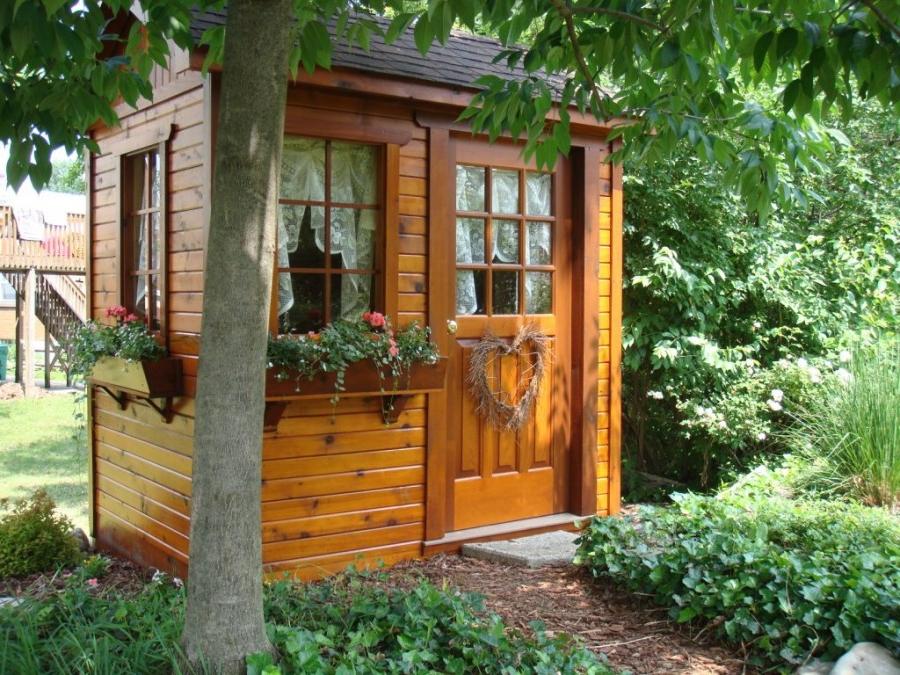 The barn doors market can offer you from booths with surfaces of a couple of feet to other with really big sizes. The options of the market are very wide and there are several factors that you must consider in order to get the best out of our purchase. This example shows a really small barn door, with a really cozy feeling. The door has a window on it.
18. Narrow And Cozy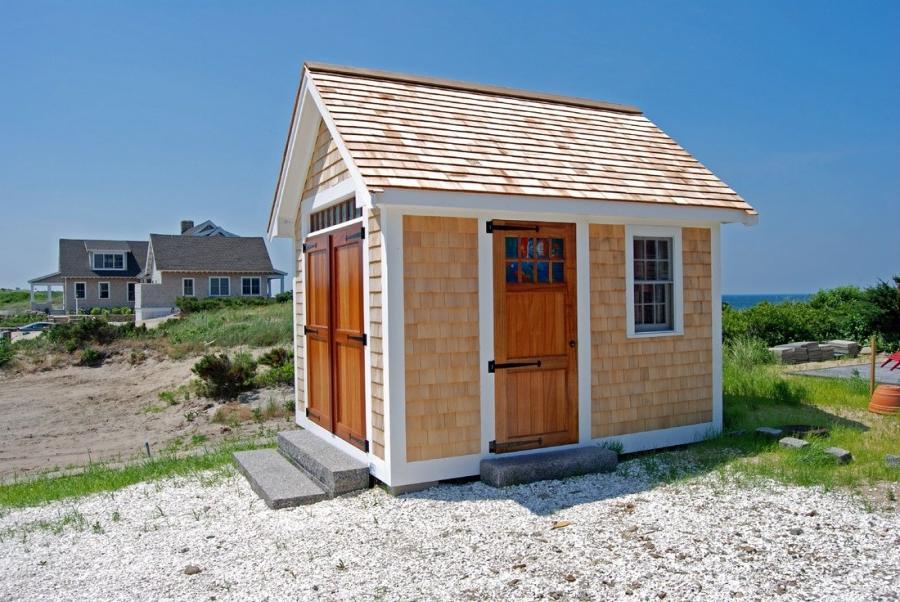 Double door are always better in order to have your barn ready to store anything no matter the size. Details like windows or side doors, like we see on this model, are great additions to make the barn look better.
19. Old Style For A Rustic Barn Door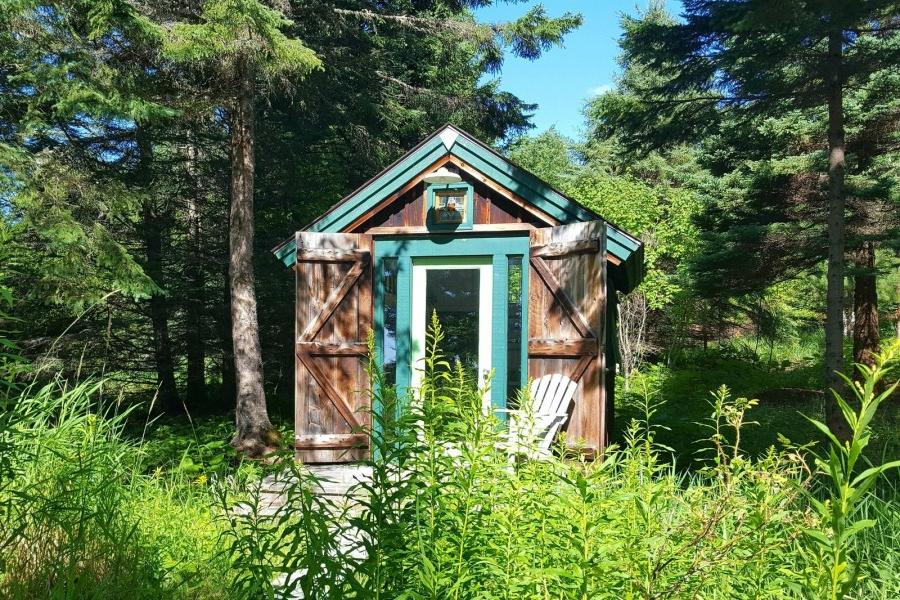 This style is perfect for a country house, a farm or a rustic getaway. Nevertheless, it is a perfect design for almost any type of construction. When making a barn door out of wood, there are basically two ways to do it. Hire a carpenter and make it tailor-made or buy one in kit. The second option is increasingly popular, because it is cheaper. But the final decision is up to you.
20. Double And Rustic With Wood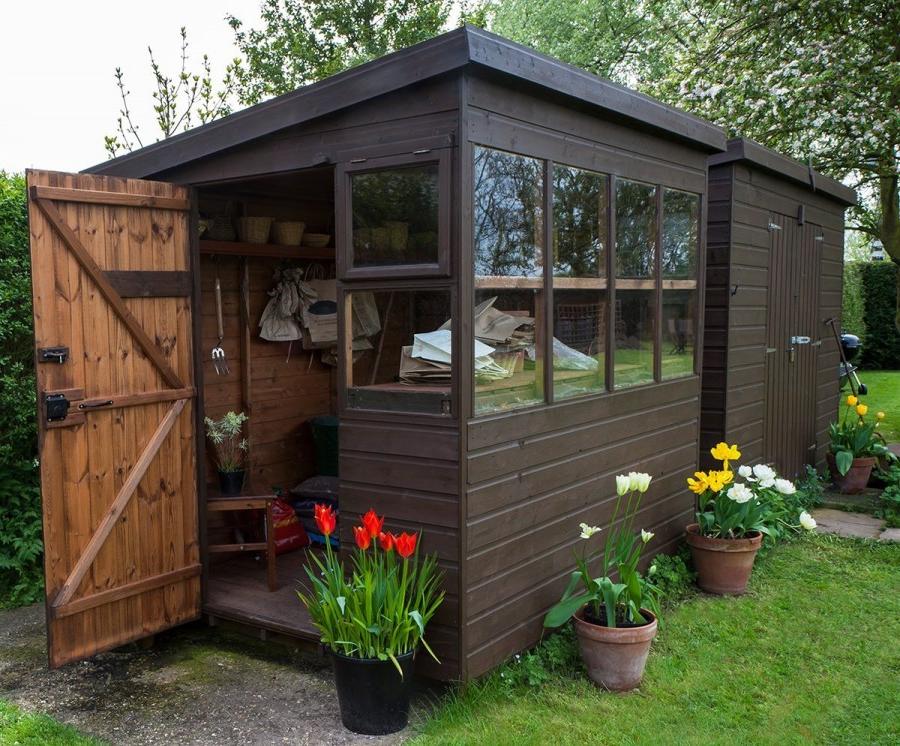 The wood that we will most often find when making our barn door are pine and spruce, although there are other types of wood. Barns made of wood are economic options with decent benefits.
In this example, the ceiling is made with agglomerated boards or water-resistant MDF, to achieve both endurance and looks.
After seeing all these examples of barn door ideas, it is easy to get a conclusion.
There are many activities that we can do during the summer in the garden and as such many accessories, tools and other things that we accumulate. When you have a large garden, the garden sheds become a functional resource with which to expand our home and / or gain storage space.
With the arrival of spring the outdoor spaces come back to life. The gardens become a meeting place: you can organize barbecues, games with the friends and family, and other recreational activities. The good weather makes us want to squeeze these days to the maximum, and for that, turning barns into a room more of our home with their respective furniture, accessories and tools for their care is a great option.
Barn doors have become a great alternative to gain storage space and maintain order. They can also become a playground for the kids, a workshop or a reading corner. Manufactured in wood, metal or resin, the barn doors are first and foremost functional. Do not hesitate to get one for your home.