It has been quite a while since landscape architecture has taken over the world. Designing beautiful outdoor spaces is not only a trend – but also a necessity. No one wants a drab looking, weedy garden anymore. Landscaping might not be an innovation, but it is certainly an art. It takes knowledge, and an uninhibited clever to strategically plant and design an outdoor space in an interactive, organic way. The careful culmination of materials is what adds to the aesthetic. For the most part, foliage has always remained a rather foremost part of any landscape design – after all, a lush garden is a beautiful garden. But that does not necessarily remain the same. Today, we can find a large variety of gardens in dozens of landscape books. Rock gardens have been recently trending in the landscape design world. Their simple, organic aesthetic is what makes these gardens especially creative and appealing. Today, we would be taking a look at fifteen outstanding rock garden design ideas.
1. Time-honored
This rock garden design features a signature look. You might have had seen a similar formation in the ancient Easter Island rocks or the Stonehenge featurettes. Taking the concept from those time honored traditions this rock garden design perfectly amalgamates their integrity with appealing, verdant greenery on a smaller scale. It might not be an island wide, but it certainly captures the imagery well.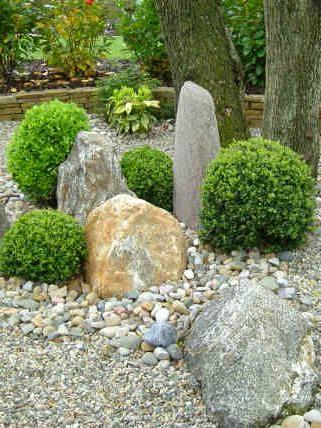 2. Terra Cotta
Terra cotta pots and shingles are one of the most common gardening features all over the design world. Their simple, natural outlook makes the outdoors look authentic yet stylish at the same time. This specific rock garden design uses terra cotta pots and amalgamates it well with the rockery. The ornamental plantation provides an appealing contrast.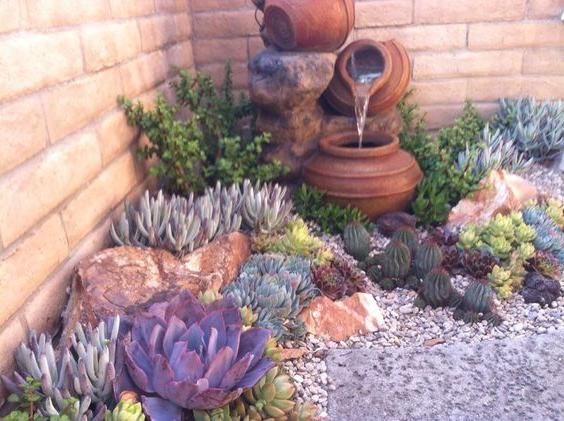 3. Pathway
More often than not stones are used to create an elegant pathway, ad this rock garden design uses that concept to create a rather appealing river of stones. Arranged in the form of a simple pathway, this 'river' almost trickles down the main front. The greenery is subject to the texture of these rocks and the overall look of this garden comes off as deliberately natural in the best of ways.
4. Sculpture
Taking rockery to an entirely new level, this one piece sculpture is as illusive as it is beautiful. The structure is rather mysterious, and put inside a conventional rock garden setting it can become a feature of attraction for all users. You can feature this piece in context of greenery also, providing a lush backdrop instead of a drab one existing in this specific set.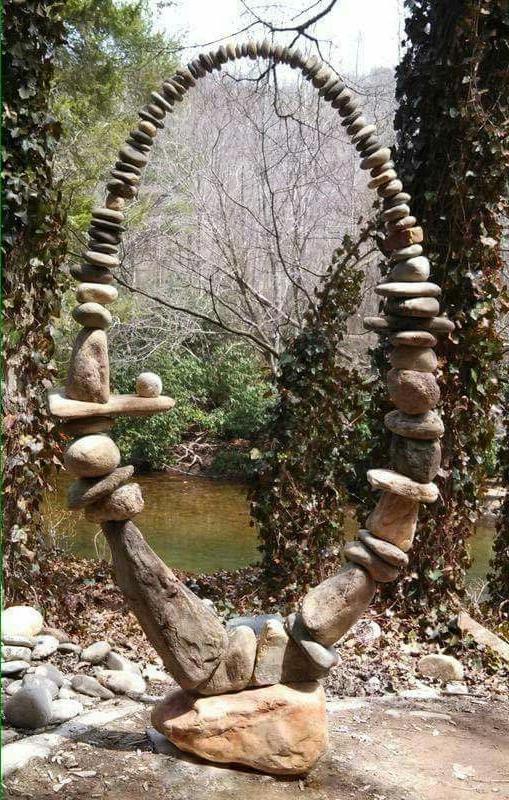 5. Flower Power
This rock garden design delivers the power of flowers in an alluring way. A bed of rocks is home to a canvas of various flower bushes. They grow close to the surface and add a beautiful contrast against the drab setting of the rocks. You can use petunia flowers if you want to try this out yourself.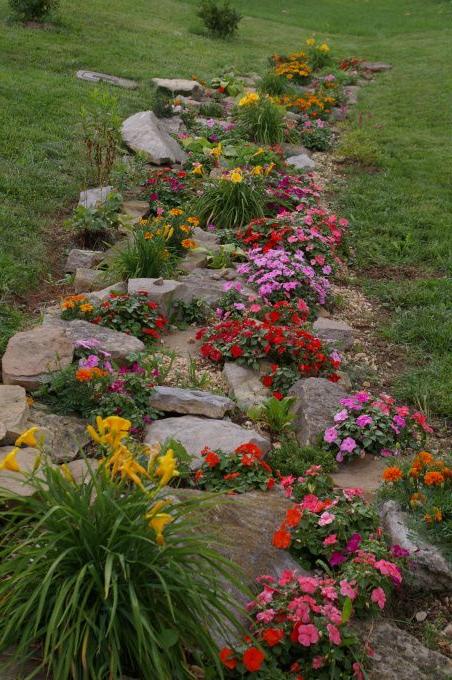 6. Cascade
This rock garden design features a cascading plethora of rocks set against a backdrop of lush grass. The context is beautiful because the topography is very accommodating f this setting. The entire aesthetic comes off as completely natural instead of man-made. The violets only add to their beauty.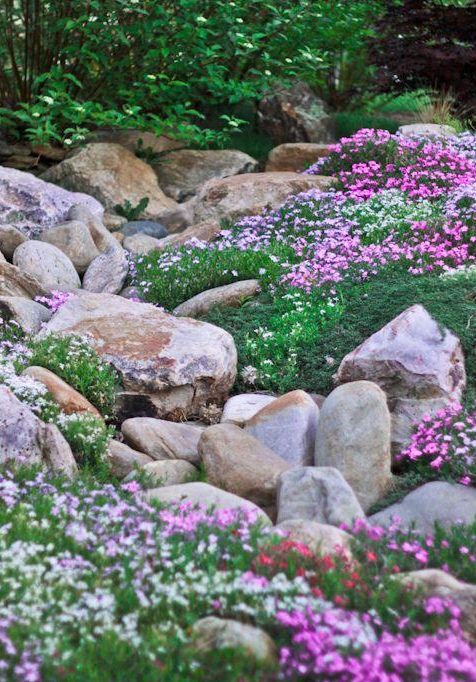 7. Contours
To accommodate an intervention on already cut and filled contours, this rock garden design idea takes the idea of the cascade to a different level. It is short, but sweet and the addition of the small Buddha stature at the very top adds a Zen aesthetic to the entire mix. The sporadic planting of plants is very strategic and alluring.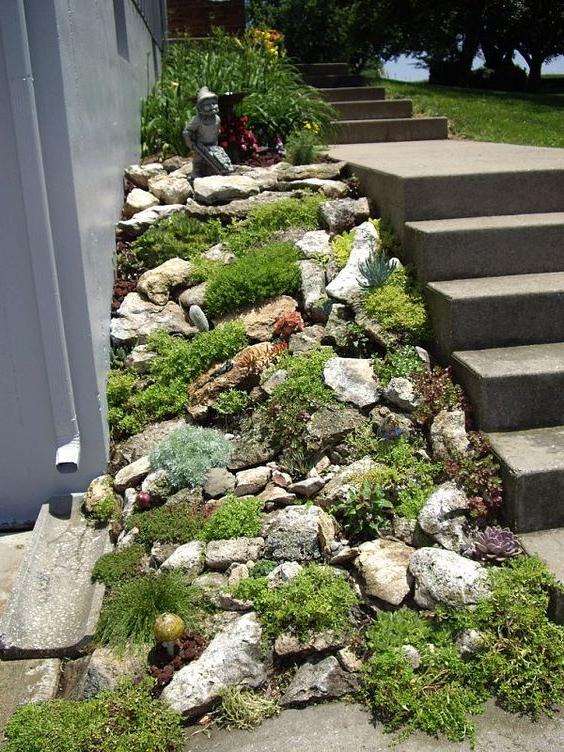 8. Stream
Tired of conventional rainwater pathways? Well this rock garden design would certainly take away from the traditional settings. This dug in 'stream' is lined with rocks and you can see a clear bottom from the top of the water. An awesome idea for rainwater drainage from a rooftop, this design is different yet pragmatic at the same time.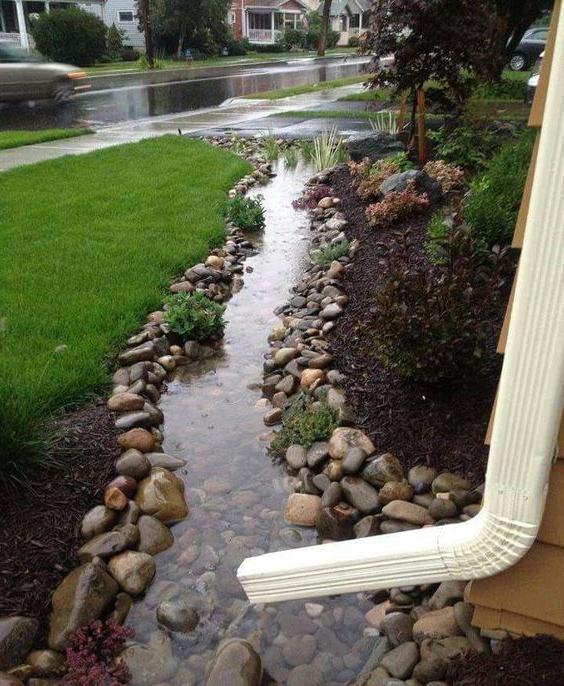 9. Simple
A very, very simple idea with a huge impact. Gravel is not rockery in the strictest of sense, but it does provide the right aesthetic at a close up. Less greenery means less maintenance and this rock garden design can be easily implemented in any home.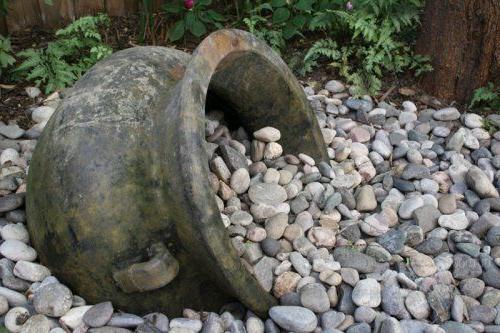 10. Rock-Balls
These carefully sculpted rocks have been fashioned to resemble smooth balls. Their implementation in the landscape creates a playful imagery that is both attractive and imaginative. It can be an attractive feature for any landscape, but for a rock garden design these are especially alluring.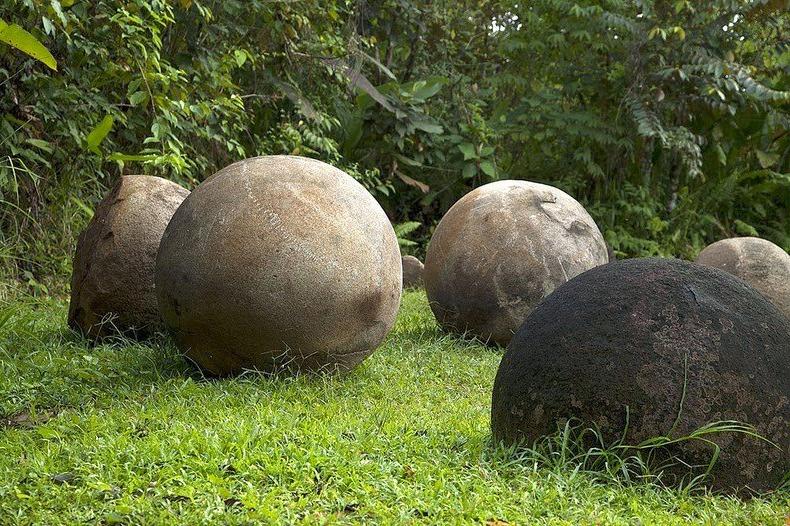 11. The sidewalk
This strategic line up of flagstones do not make a conventional rock garden – rather a hybrid mixture of land and hardscape. The playful assimilation of the rocks is however the defining feature of this aesthetic.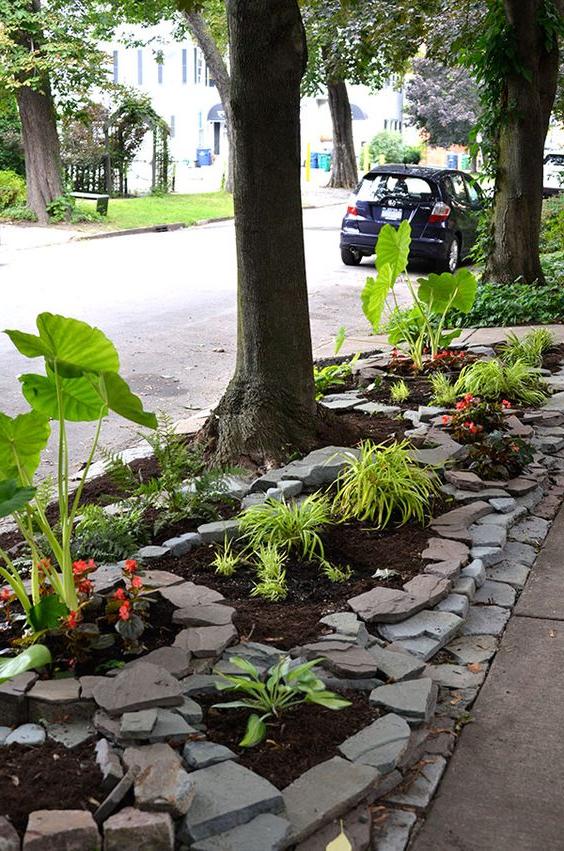 12. Stacked
A small but impactful rock garden featurette is pretty impressive and can be put out in any home. This can also make a beautiful corner garden. the stacked flat stones create an all-natural imagery that reflects its authentic connection with nature.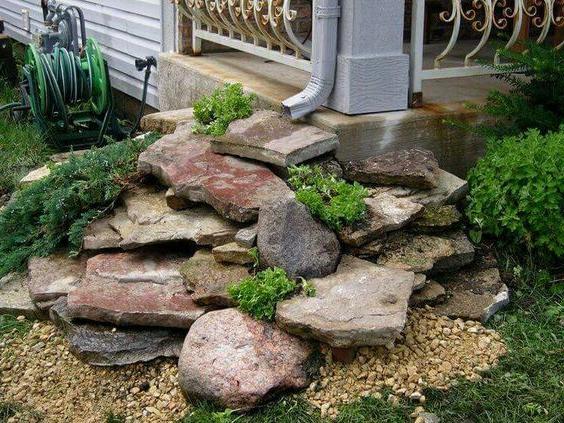 13. Side-bed
If you want a simple, affordable mash up of rockery with greenery then this rock garden design is the perfect fit. Half and half has always been a great concept for all schemes and this one is no exception.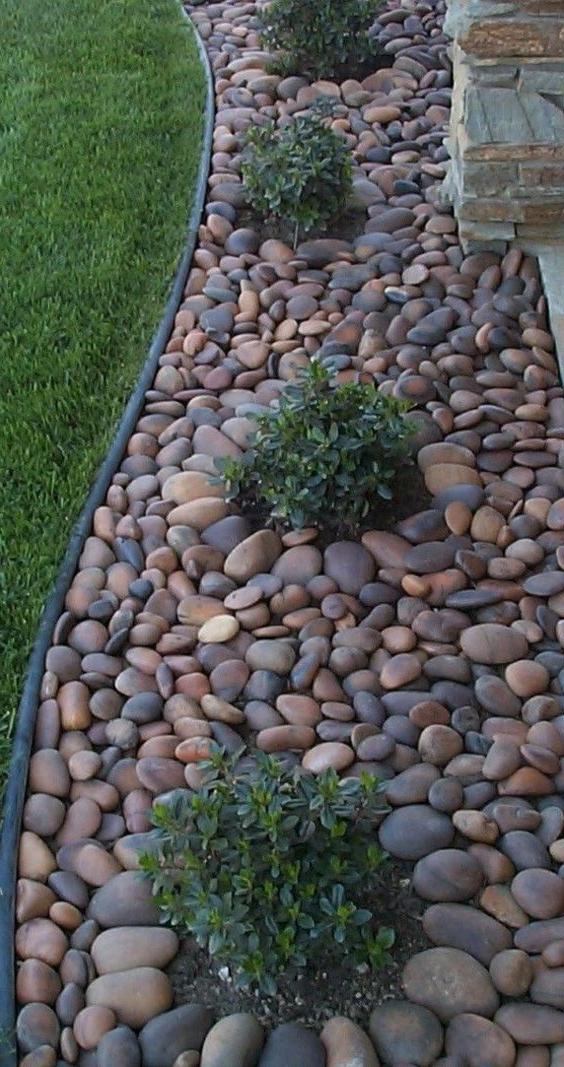 14. DIY
If you want a creative DIY project that you can carry out with your family, then this rock garden design would be the perfect pick. The charming designs of embedded rock in earth can make an interesting project.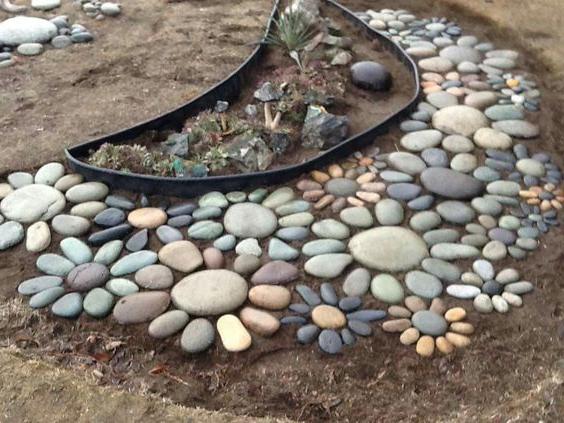 READ ALSO
10 Beautiful Ideas To Decor Gardening Zones
11 Beginning Gardening Mistakes To Avoid
10 Awesome Flower Garden Design Ideas
15 Stunning Garden Patio Ideas