As with modern interior design, a modern garden differs in form, structure and planning than any conventional garden design. Traditional gardens have a standardized landscape architecture – one that has been in practice for over a millennia; a patch of green surrounded by the most convenient of perennials and shrubs to form a border. Such a design is largely applicable but is no longer the limitation of gardening endeavors. A modern garden design may be simple in its planning, but its impact is very different from a traditional garden. Not only does it combine ideas of patios and textures in its design, it embraces those differences and showcases them in the best possible ways. A modern garden is the pinnacle of elegant garden designing and today, we would be looking at twenty unique modern garden design ideas that you might just fall in love with.
1. You Glow In The Dark
Even if you are not well versed in the ideology of modernism, there is something very distinctly modern about this garden design. It is simple but uniquely presented. The context is beautifully set up – the patio with wooden floor surrounded by lush green is captivating. The glow in the dark planters are the icing on this cake, adding their uniquely lit up context to the otherwise earthy lining of this modern garden design.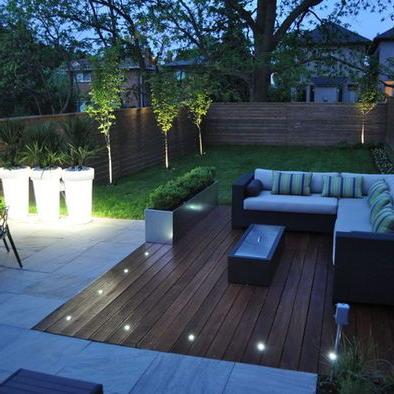 2. Green Levels
This modern garden design plays in levels of not only ground context, but that of the green space. The hedges are planted in such a fashion that they seem to be cascading over one another in a waterfall of green. The addition of a patio like sitting are creates a simple contrast that is very appealing to the eye.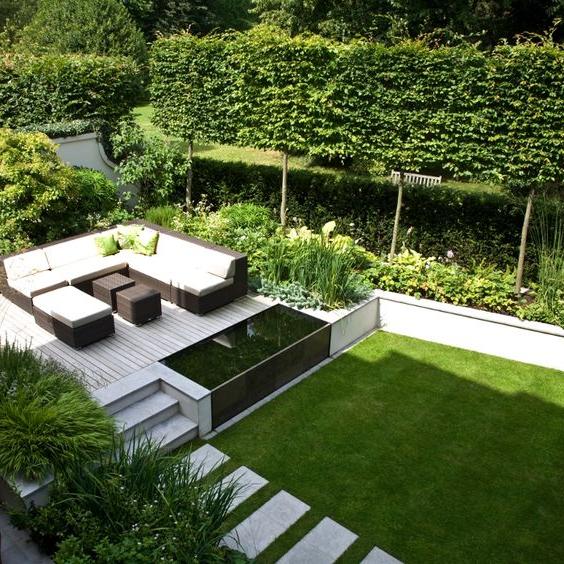 3. Plant it Up
Not all modern garden designs make use of lush greenery as design elements – many of them use hardscaping as an element of its design and top it up off with a touch of green by using planters of various sizes and shapes. This unique way of designing a modern garden is not a convention but is slowly becoming a trend.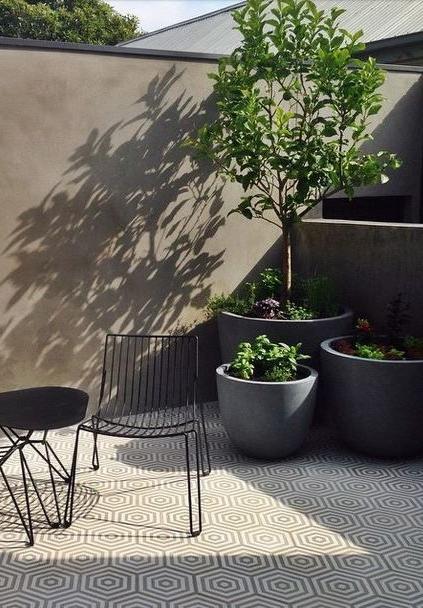 4. Rain Garden
Have you ever dreamed of having your very own rain garden? Well this ironclad rusty doorway with its raining jamb would be a dream come true for your very own garden. Not only is it beautiful, but can also act as an alluring feature in an otherwise drab garden design setting.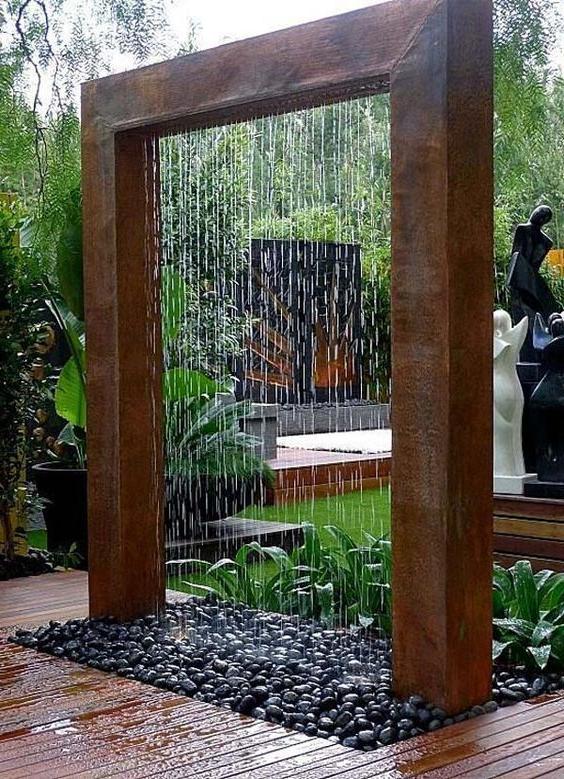 5. Tree Lined
This modern garden design is a twist on a tree lined street. Its elegance is enhanced by contrasting the green of the trees with the white of gravel and concrete in a dissimilar fashion. A rather unique concept done artistically well.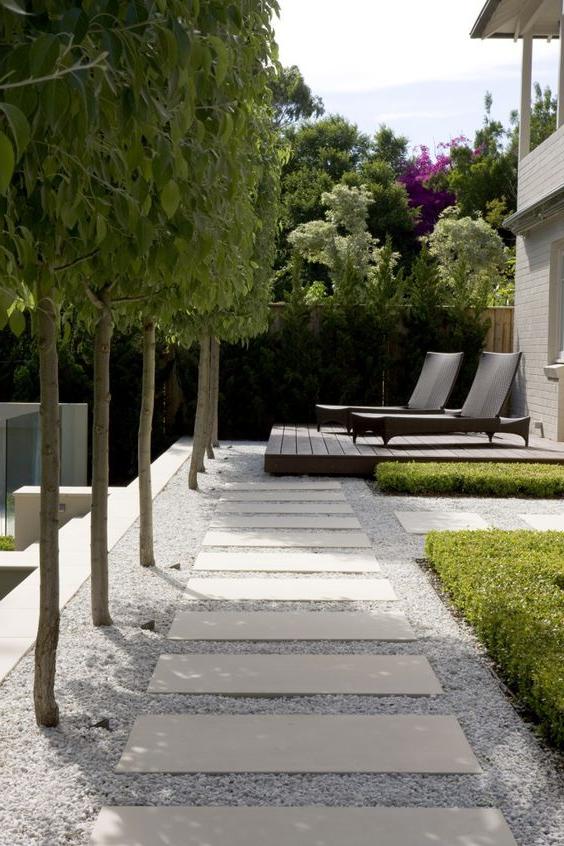 6. Step it Up
This modern garden design plays on both design strategy of nightscaping and leveling in an obvious yet undercut way. Its design may not be conventional but there is something very timeworn about it. Admirers of traditional design would definitely fall in love with its simple yet alluring appeal.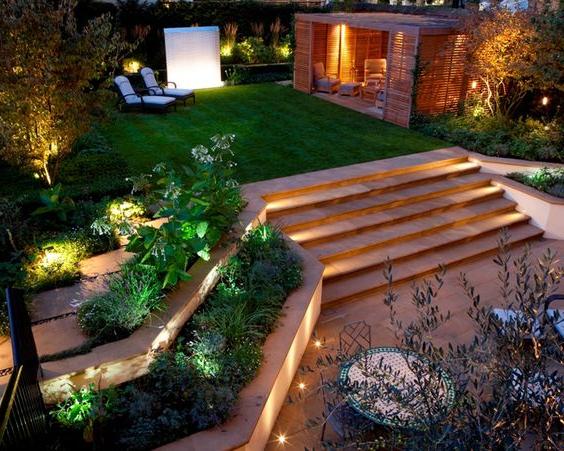 7. Narrowed
This modern garden design takes on the space constraints and translates them into a beautiful yet workable design. There is nothing extraordinary about it except for its exceptional space management. One of the main reasons for that is the hardscaping, which is lightly complemented by the green of the shrubs and topiaries.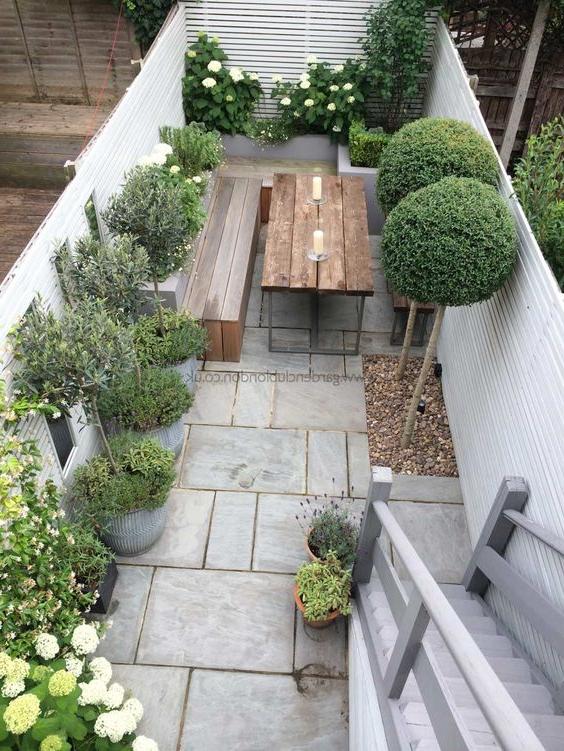 8. Lush
If you're a fan of sprawling and lush, then this modern garden design would perfectly suit your sensibilities. From the immaculately manicured grass to the white flower bushes and the tall trees, this garden is conventionally enchanting.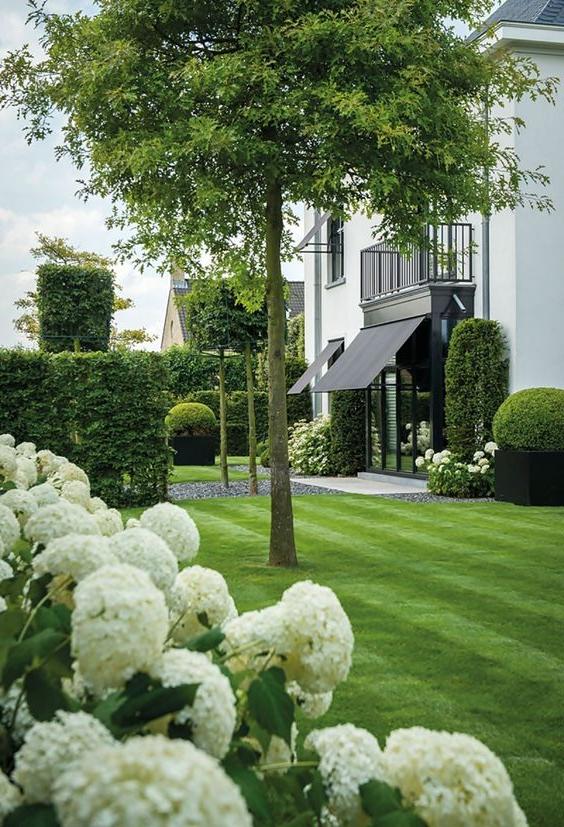 9. Framed
This modern garden design makes use of discarded cabinetry and uses it to showcase its cascading green formation. From the green of plants to the earthy tones of the surroundings, it is a truly formidable design.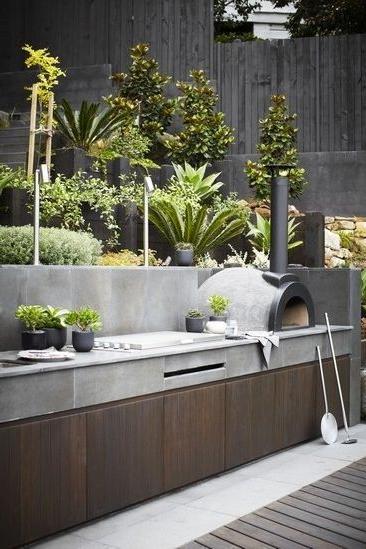 10. Tree-balled
Using cobblestones and rockery, this modern garden design transcends all contemporary design formations to create a truly appealing effect.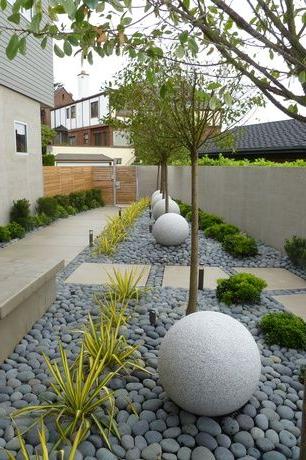 11. Rock Topiary
If you ever think that ling your outdoor stairways with conventional shrubbery and hedges is a bit drab, then you can take notes from this modern garden design, which converts traditional shrubs into cascading green rockery formations.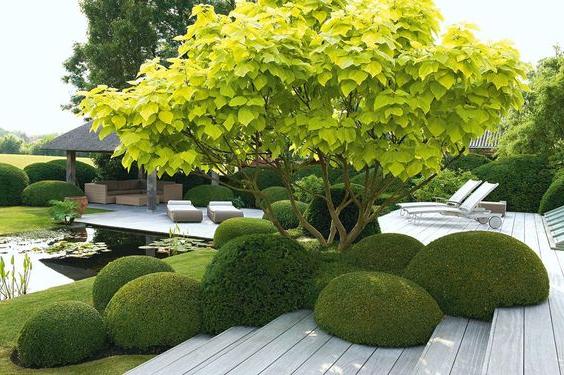 12. Levels
This three way leveling technique makes this modern garden design brim with a chic elegance. The balance between the hardscape and landscape is exemplary and the symmetry between the staircases is rhythmic.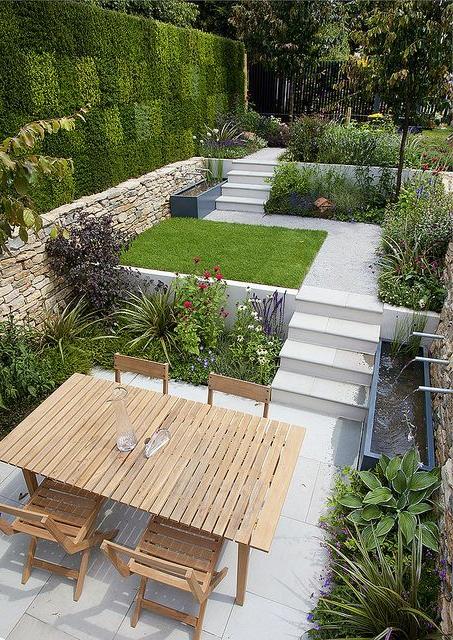 13. The Paley Park Effect
This modern garden design is simple but impactful. There is very little greenery but the quality here matters over quantity. The white flowers perfectly complement the textured walls and hardscape while the tall trees are reminiscent of the honey locust trees in Paley Park.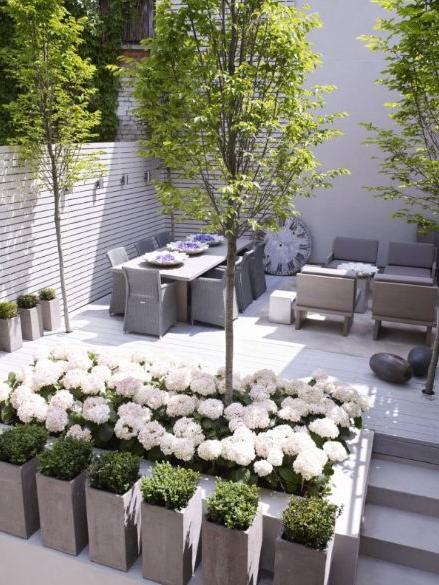 14. Zen
Minimal in its design scheme, this modern garden design incorporates the modern branch of minimalism. It is simple, but the strategic placement of water features and green space makes it unique.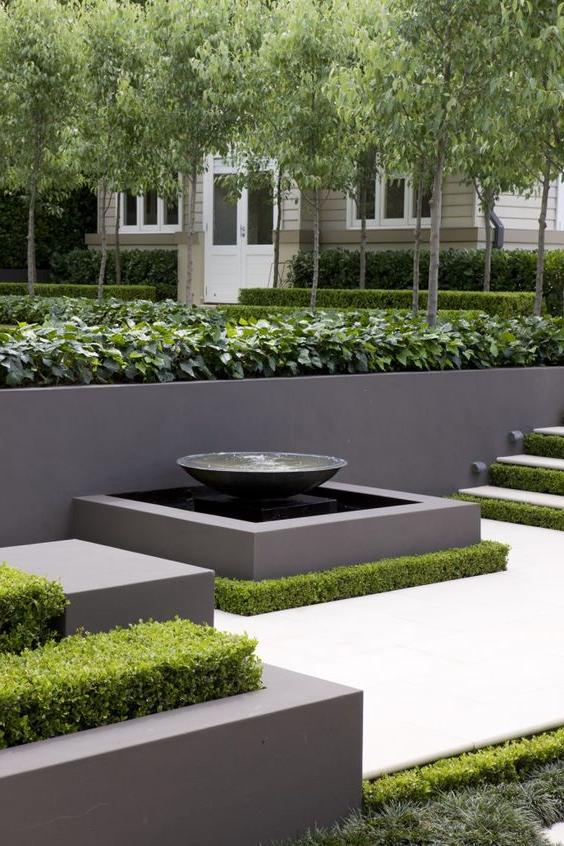 15. Rustic
A rather neo rustic approach on a modern garden design, the texture of surrounding wood combined with the outdoor fireplace is what gives this garden its charm.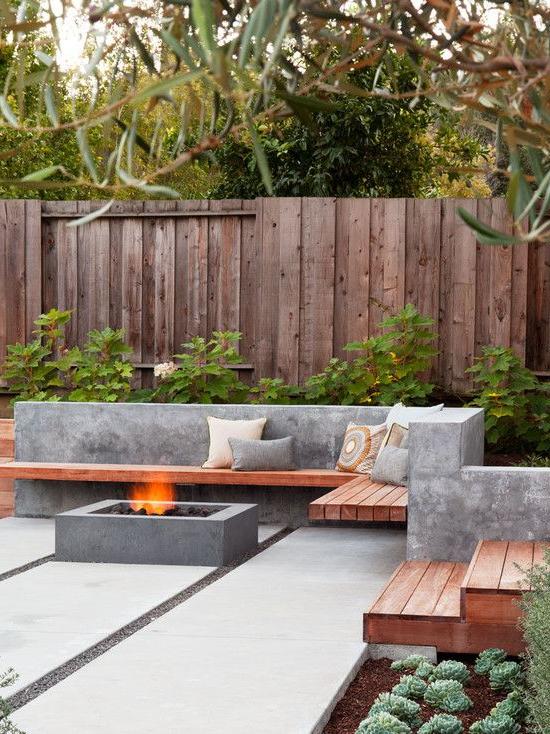 16. Playgrounds
If you want your garden to be child friendly and a bit playful, then this modern garden design would be the best way to go. Combining tree houses, slides and swing sets with a smooth turf, this garden expertly combines aesthetics with functionality.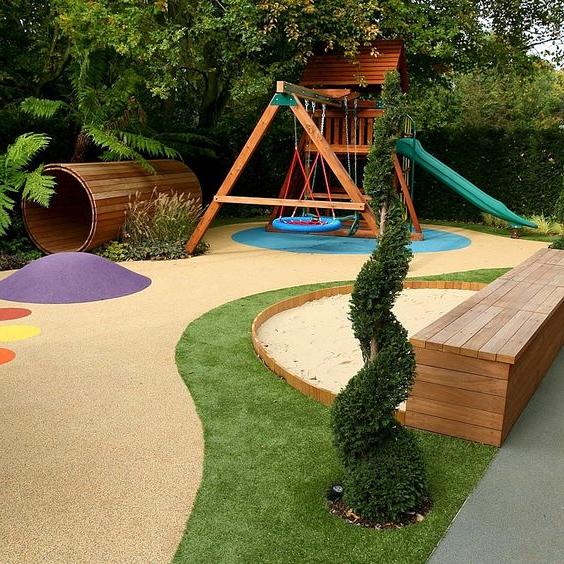 17. Japanese
Modern gardens can be designed for the indoors and this design is a very expert example. With the surrounding shouji screens and Zen aesthetics, this one is surely a winner.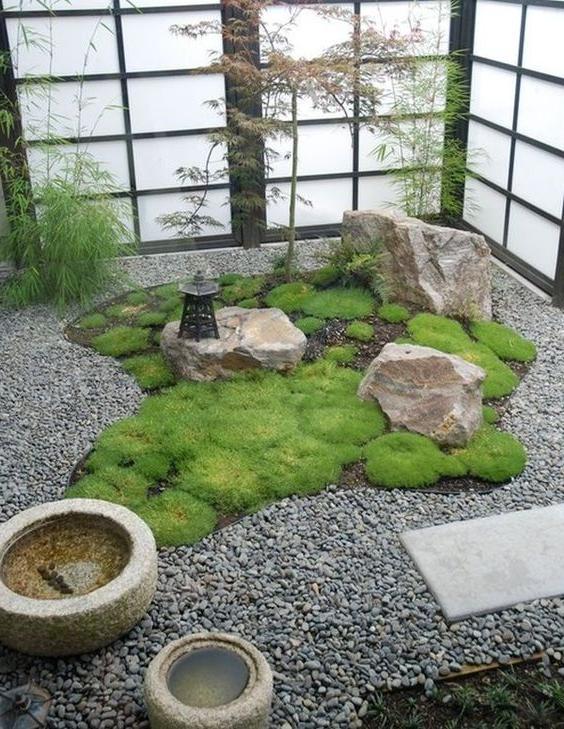 18. Pathway
This modern garden design is laid out as an embellished pathway. The round pavers along with the textured gravel create a beautiful overall outlook for this garden scheme.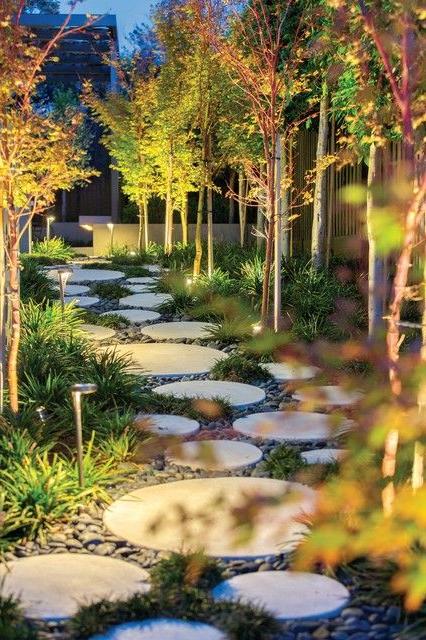 19. Simplicity
This modern garden design is extremely unique but at the same time very distinct in its appeal. The green area has been allocated to the top instead of the bottom and that juxtaposition has become the selling point for this design.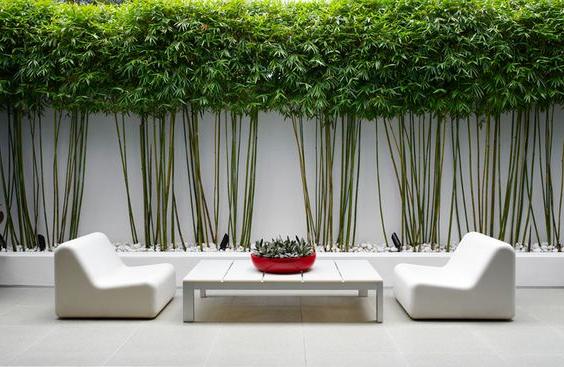 20. Features
Modern garden designs often highlight singular features and make them focal points. This garden uses that concept to create a feature wall that doubles for nightscaping and water features.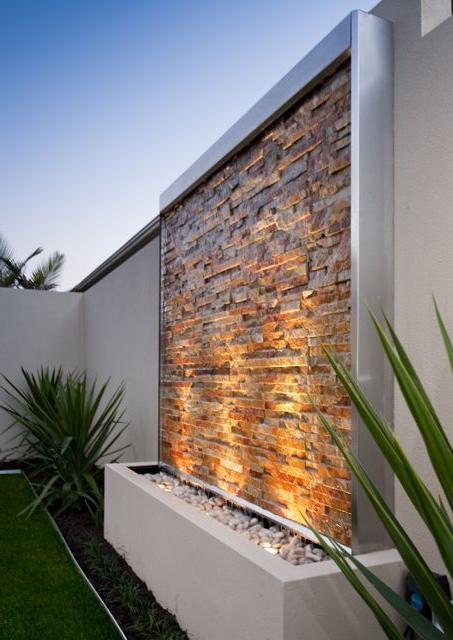 READ ALSO
11 Best Gardening Tips For Beginners
15 Stunning Garden Patio Ideas
5 Steps To Design A Successful Garden
10 Beautiful Ideas To Decor Gardening Zones