Fireplace design has certainly evolved over the years. Where before we had just a stone masoned chimney with a hearth, now we have electric systems, dampers, vents, chimneys and so much more. A fireplace is not just a fireplace – it is the culmination of an entire style of interior design that you choose to apply to a single feature of your room. More often than not, a fireplace is a central feature of a room – connected to media devices in the form of a media fireplace. It can take over an entire feature wall and represent the entire aesthetic of a room. But it can also be used as a freestanding object. Where before, there used to be entire systems for a fireplace connection, today we have fireplaces that come in standalone forms – they can be mounted on walls like shelves, used as table, hung from ceilings and be carried around in the palm of your hand. These are known as Ventless fireplaces and there are so many ways in which they can benefit your core interior outlook. These break away from the conventional fireplace design and give you something better. So today, we'll be looking at the 20 best fireplace ideas and designs.
20 Best Ventless Fireplace Ideas and Designs That Will Look Great in Your Home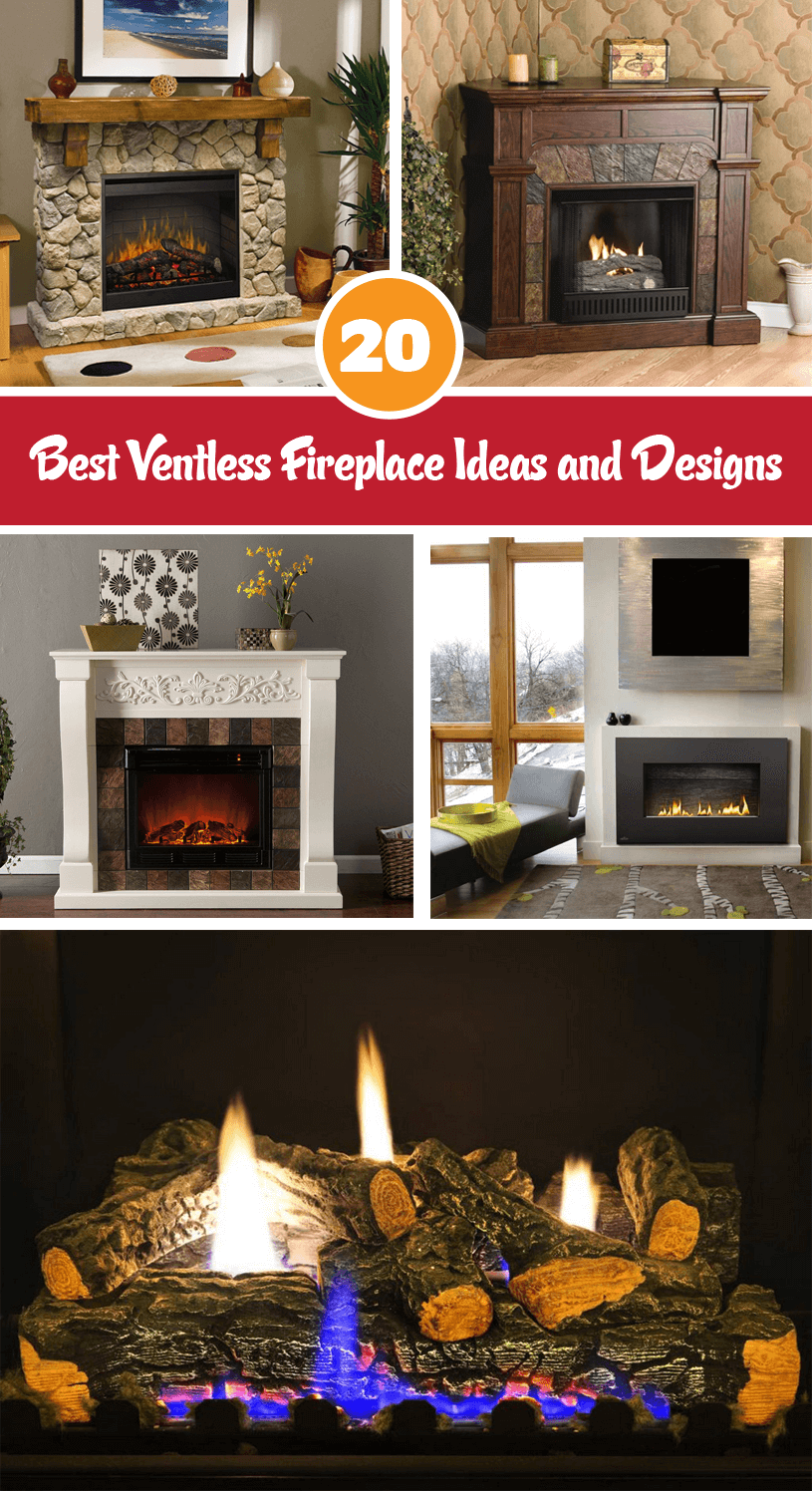 1. Modern
This modern style fireplace is simple, but at the same time distinctly unique. There is no elaborate design that runs past its mantle – just an elementary gray texture that gives it a concrete like outlook. The soft colors run the gamut of tans and beiges, making this Ventless fireplaces the perfect featurette of a transitional style interior design. The hearth is replaced by an electric heater which projects a three dimensional image of a burning flame. Not only is this Ventless fireplace a sturdy choice, it is also the safest.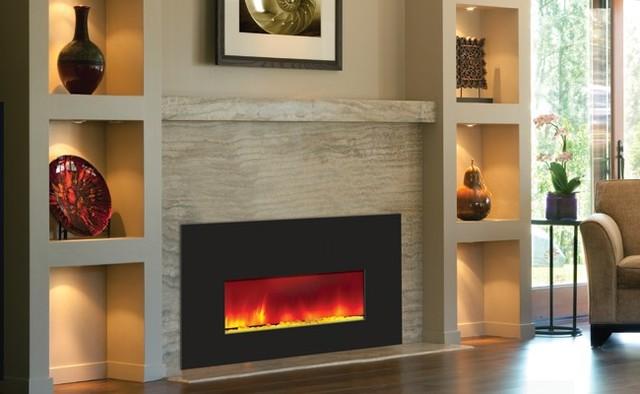 2. The Square
This Ventless fireplace ideas resembles a television – a four dimensional square with a burning heart within. Its design is simple but definitely impactful. You can watch the burning fire within without the constant danger of it spreading out. The design is also well thought out – it can be used as a free standing object, could be sidelined in an interior, or even become a central feature depending on the choice and aesthetic of the user. It is a sturdy, solid design with a beautiful impact.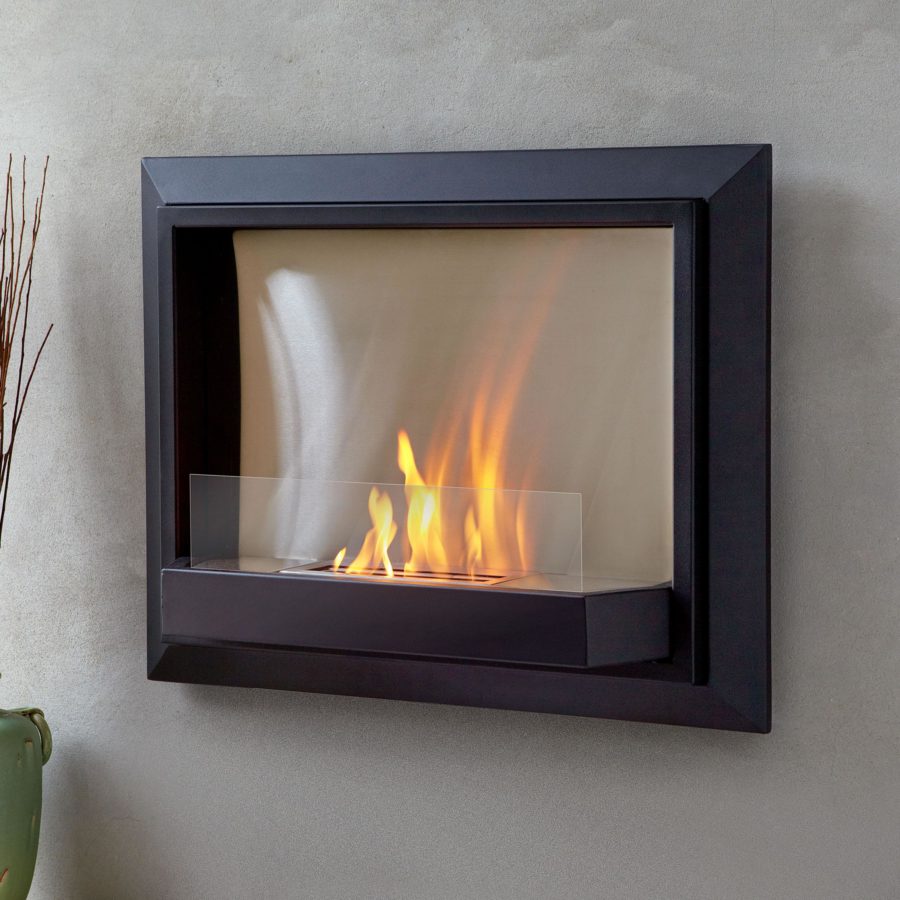 3. Red
A rather retro take on a modern setting, the impact of this Ventless fireplace is heightened because of its popping color scheme. The contrast of bright red against the monotony of an otherwise gray scale interior adds a much needed diversity, as well as an eye catching featurette. The background blends well with the rest of the interior, only the fireplace with its burning heart and color scheme stand out in a distinctive fashion.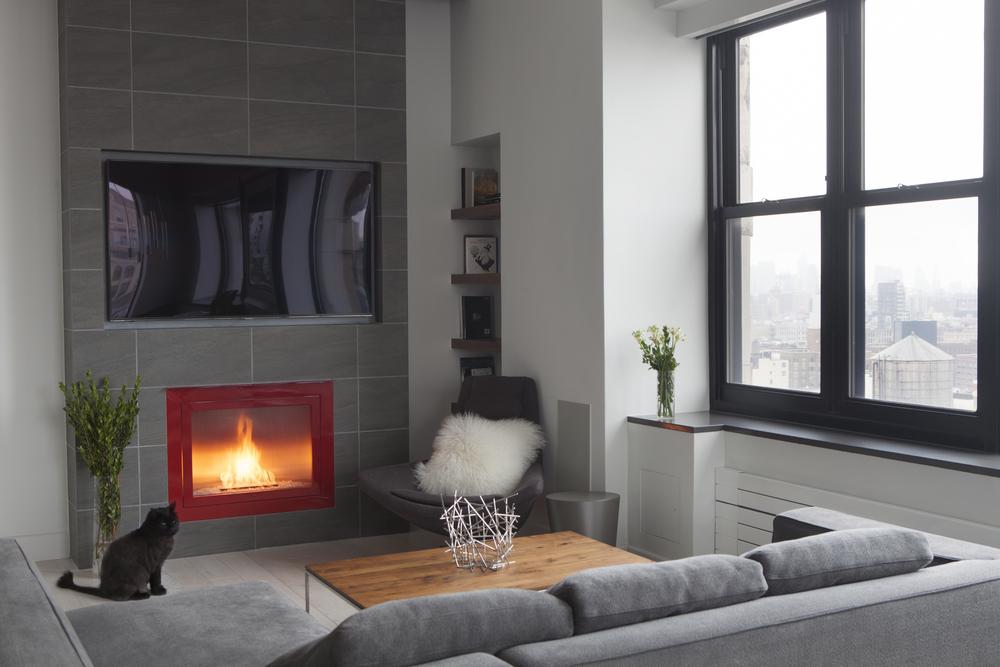 4. Contemporary
This contemporary ventless fireplace idea is the very center of this interior setting. The gray interior scheme is monotonous enough to make the furniture stand out; but the fireplace becomes the focal point because of the roaring flames in its hearth. It's a three dimensional projection but it has a very powerful impact. The yellow gold of the flames is even more of a stark contrast and provides a careful harmony to the setting.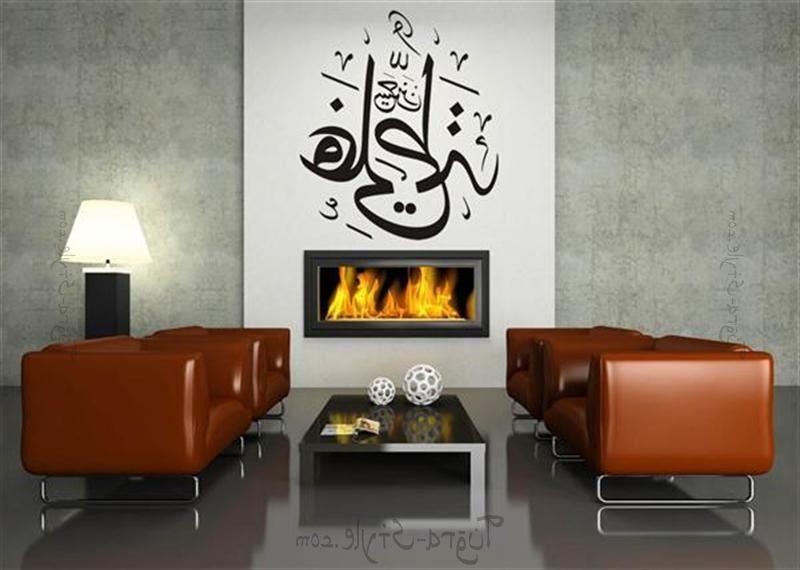 5. Cornerstone
This simple standalone feature is a beautiful take on the ventless fireplace genre. Its elegant frame and standard top are created in the image of an elementary design. Its simplicity, however does not take away from its elegance. The color and the flames within are in contrast with each other, creating an alluring effect.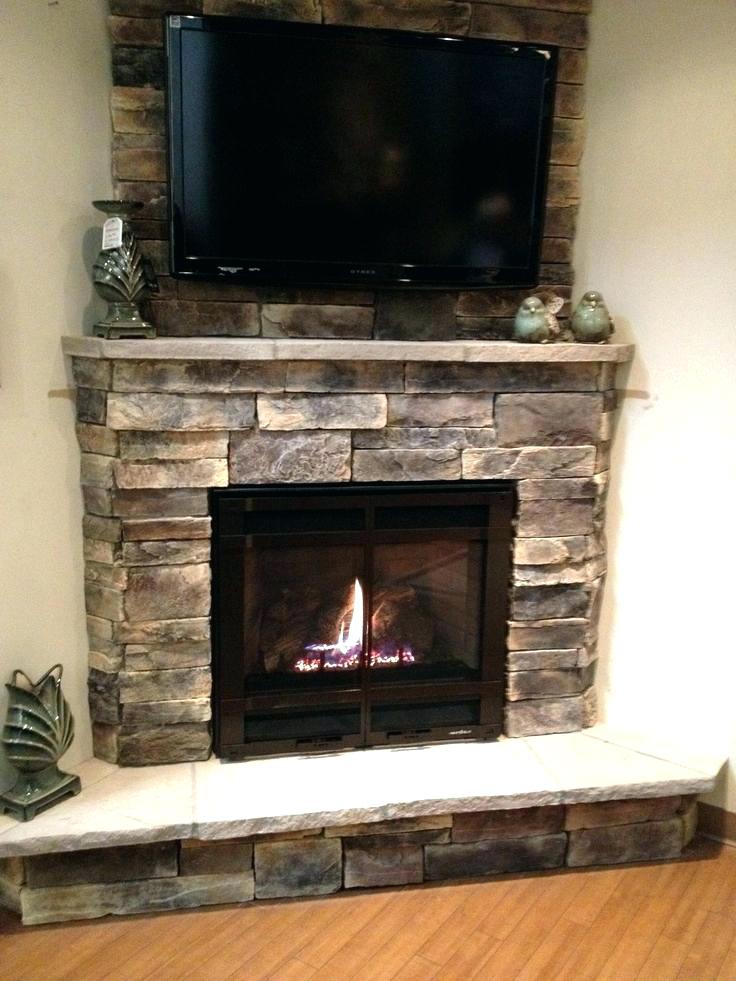 6. White
A little bit austere and a whole lot enchanting, this ventless fireplace would be beautiful addition to any modern contemporary style home. Its stark austereness defies the rigidity of the modern genre with sweeping curves and the use of glass is distinctly attractive.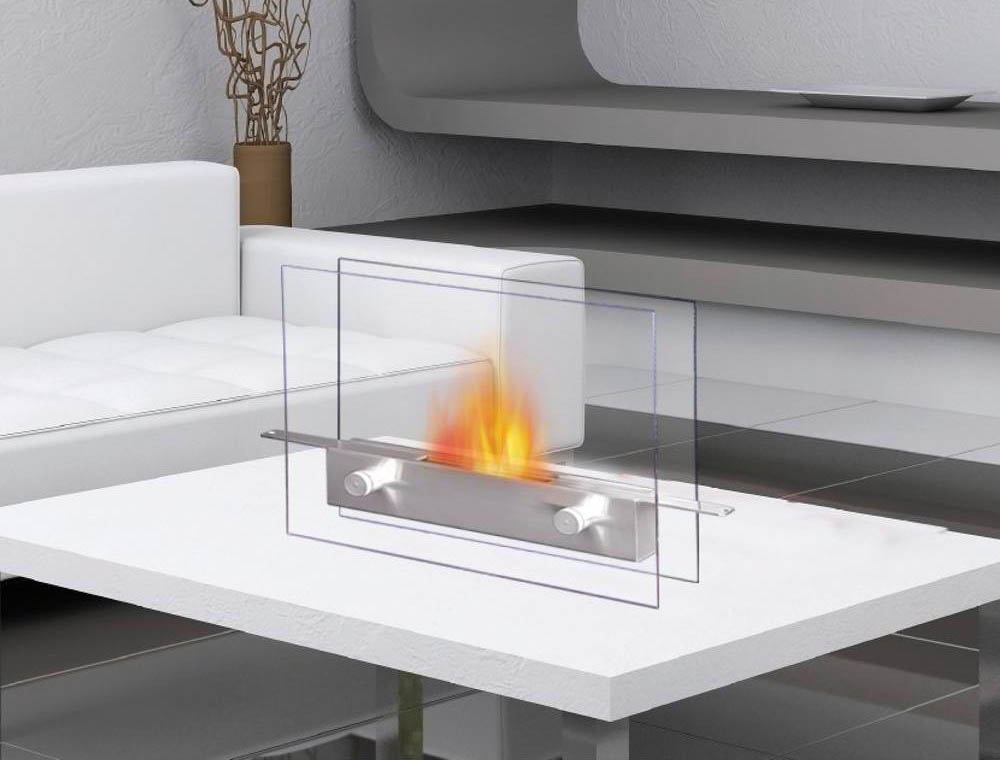 7. The Piano Effect
The basic physique of this ventless fireplace seems like a half open piano. It is a beautiful freestanding object with full props of pragmatism. The hearth is centralized and the placement is generic. It can be affixed in any relatable setting, however the owner would want it to be. The stainless steel lining of the interior side of the mouth adds an element of drama making this ventless fireplace a prime choice for any setting.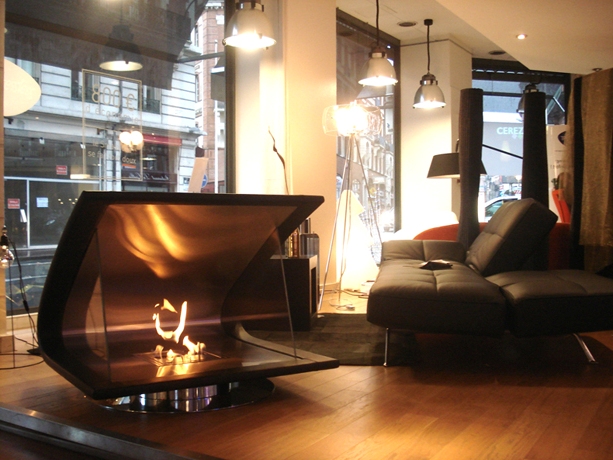 8. Corner-place
Till now we've only seen a generic, almost standardized design when it comes to designing a corner fireplace. This specific design however, breaks convention and defies tradition. This ventless fireplace design takes the entirety of the corner wall space without wasting an inch and makes it seem like the wall is almost afloat atop it. The burning embers add an element of surrealism.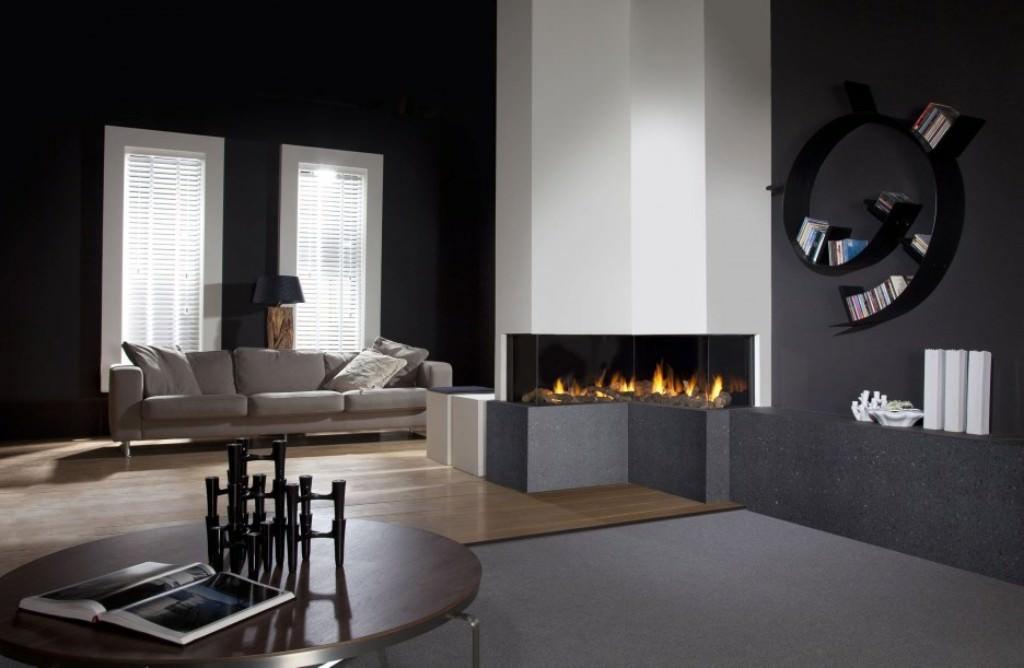 9. Centerpiece
This ventless fireplace might not be a centerpiece in the strictest of sense, but it does definitely take on the center space on this specific wall. The silvery grey color scheme is beautiful against the multi-hued licking flames of the fireplace. The monochromatic color scheme is a standout and creates a chic, sophisticated effect.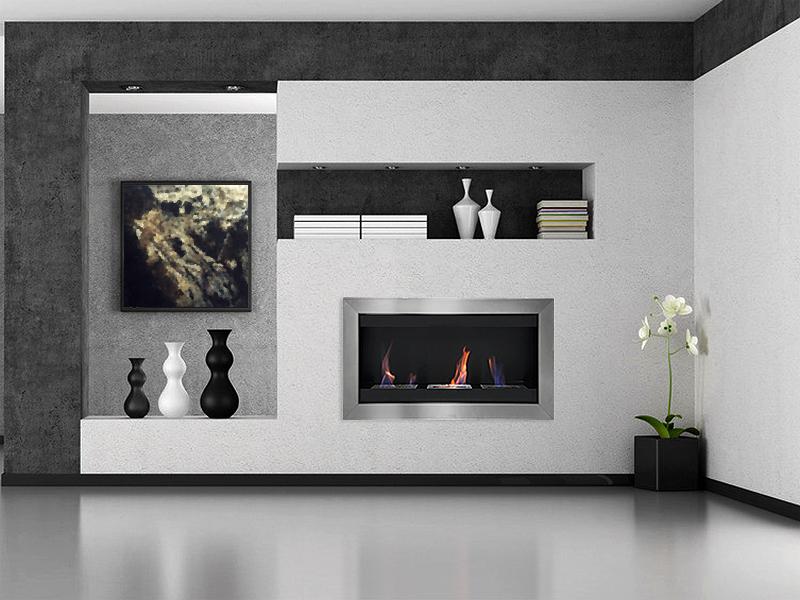 10. Freestanding
This beautiful freestanding ventless fireplace design would be an impressive addition to any home. With its rectangular build and transparent elements, it can be used as a tabletop. The stocky lining on the sides give it a sturdy look while the flames inside create an enchanting effect.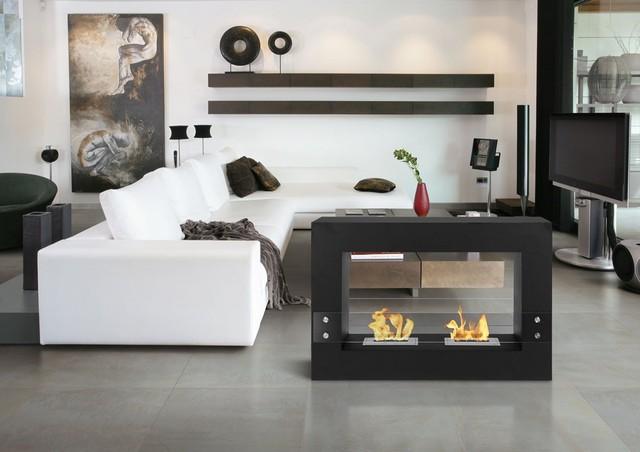 11. Creative Ventless Fireplace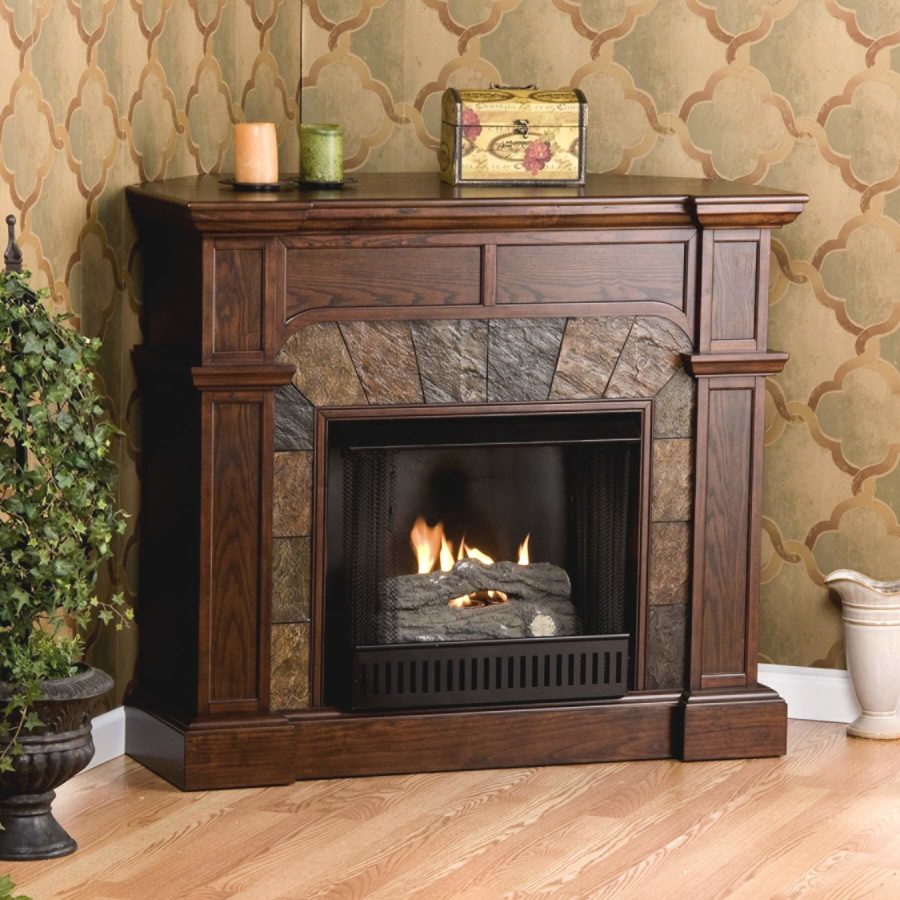 12. Winter Ventless Gas Fireplace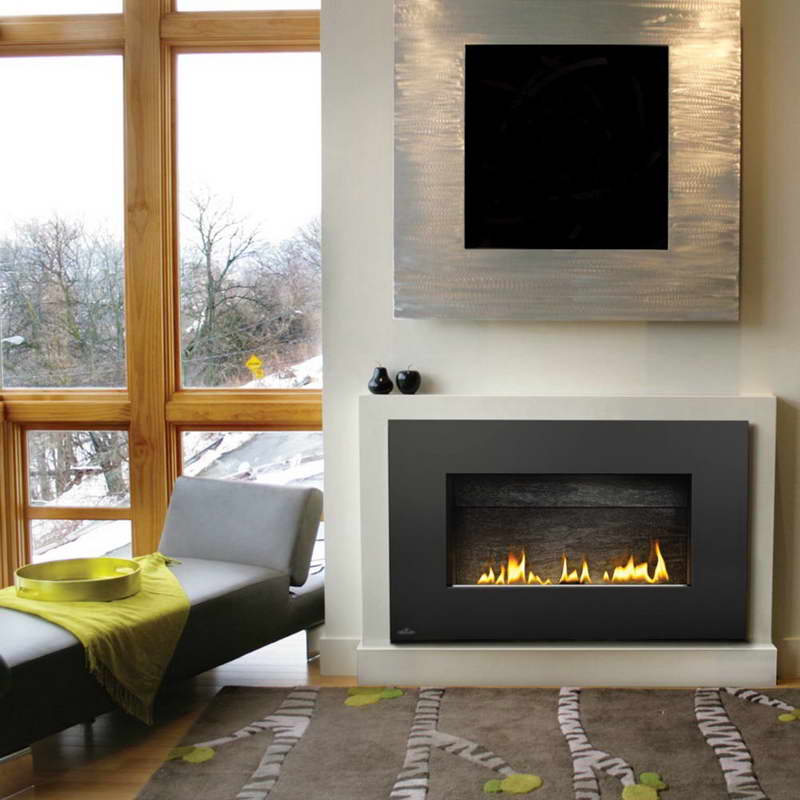 13. Victorian Style Fireplace Designs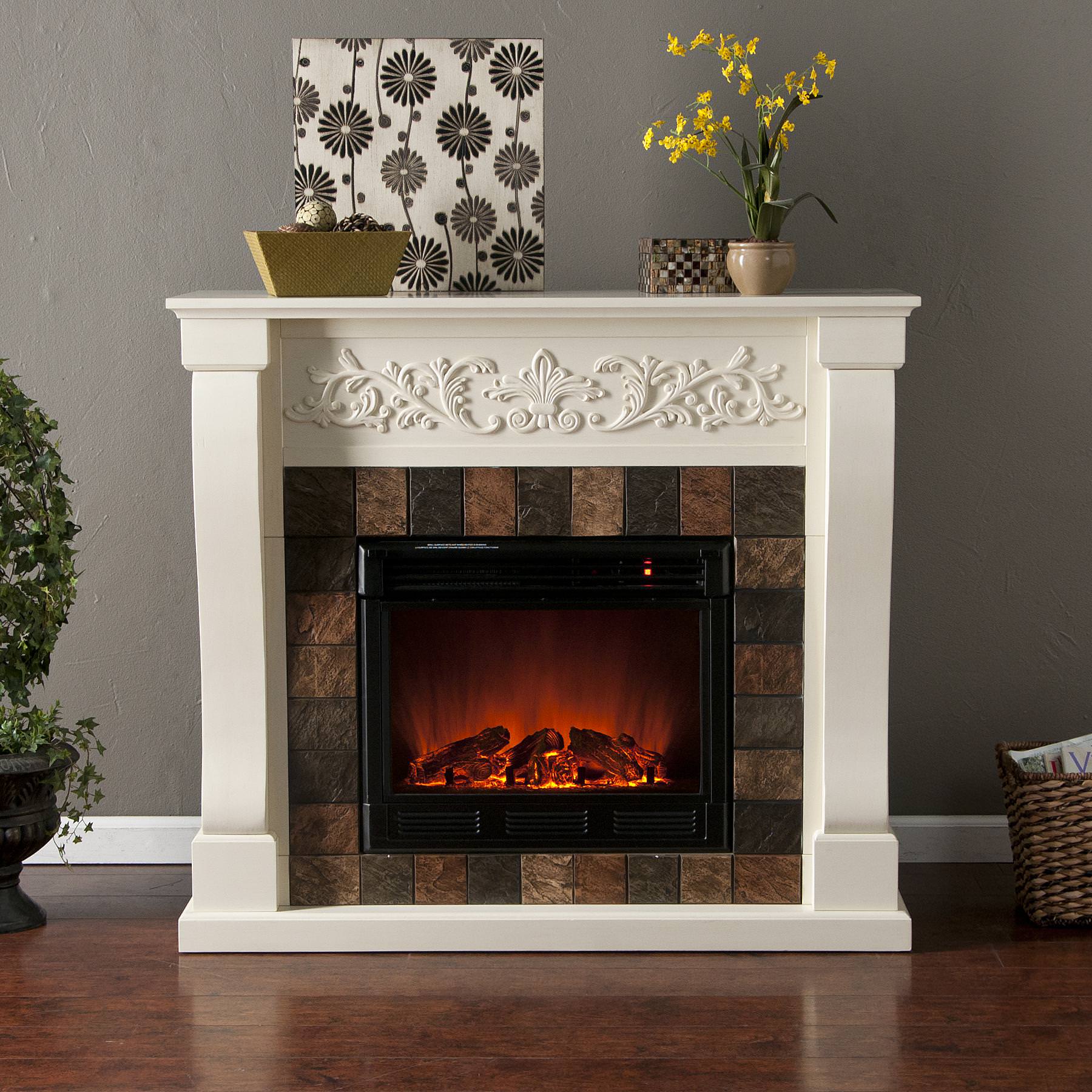 14. Unique Ventless Fireplace Design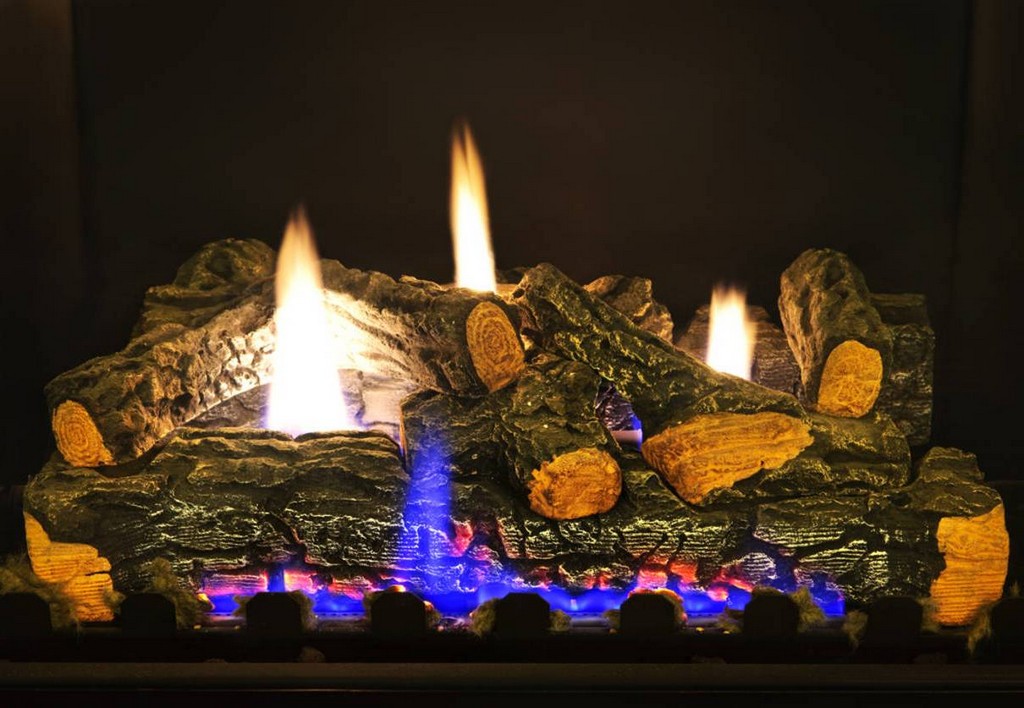 15. Two-Sided-Ventless-Fireplace-Insert
16. Luxury Interior Design with Modern Ventless Fireplace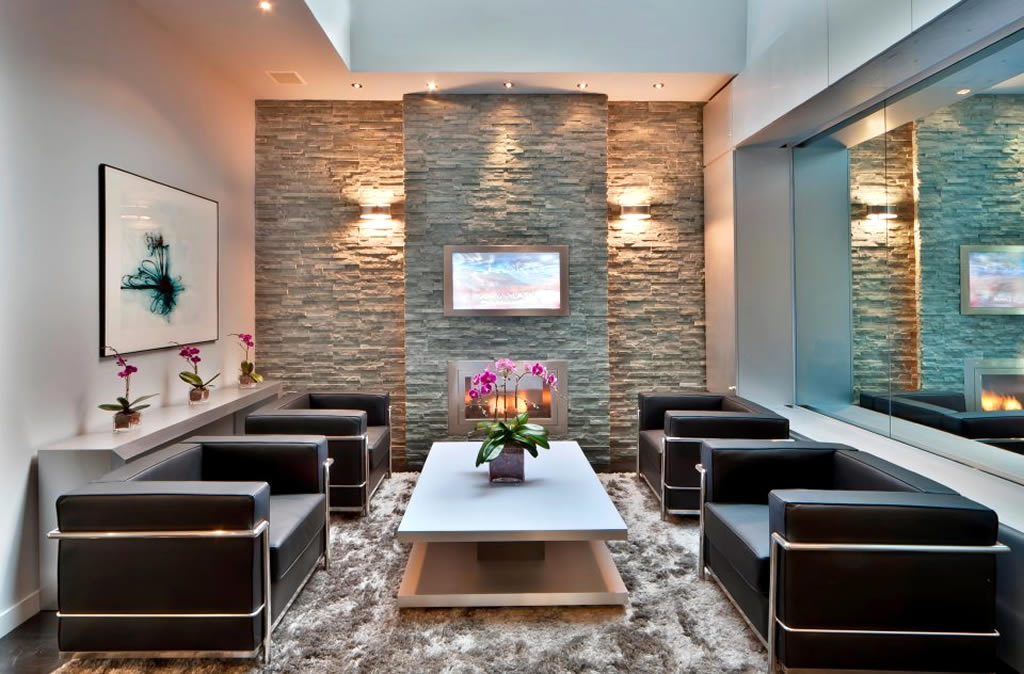 17. Lowes Gas Fireplace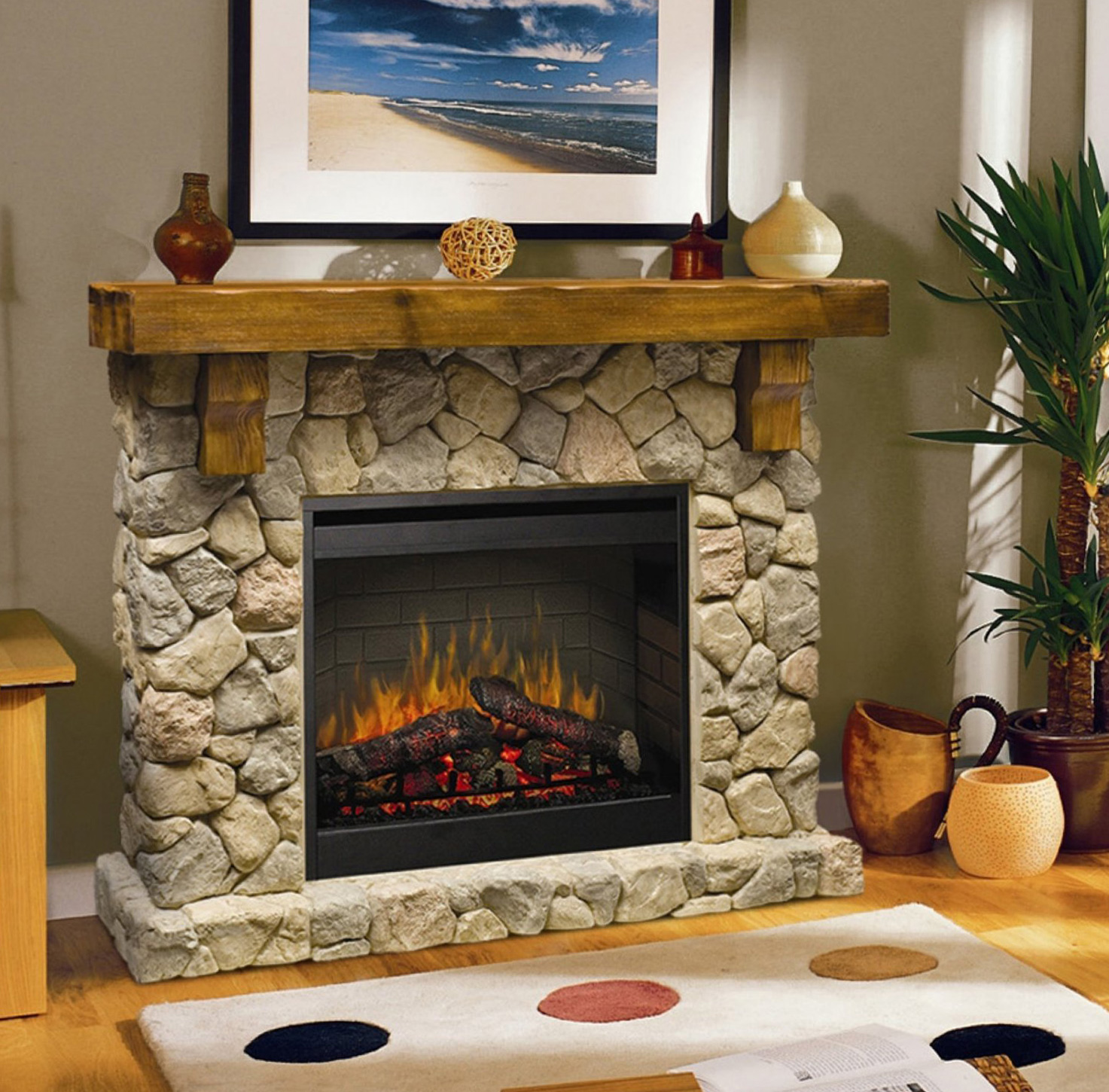 18. Hearth Cabinet Ventless Fireplace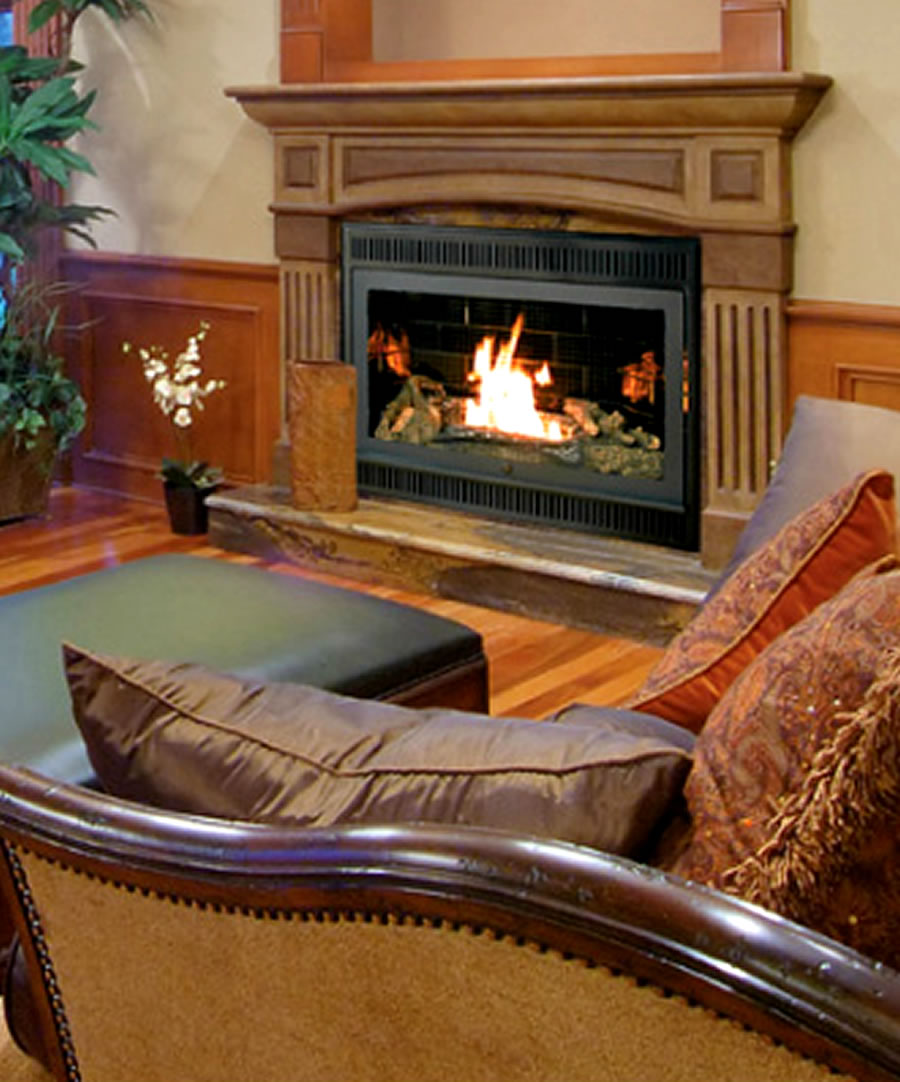 19. Free Standing Ventless Fireplace With Gas Stove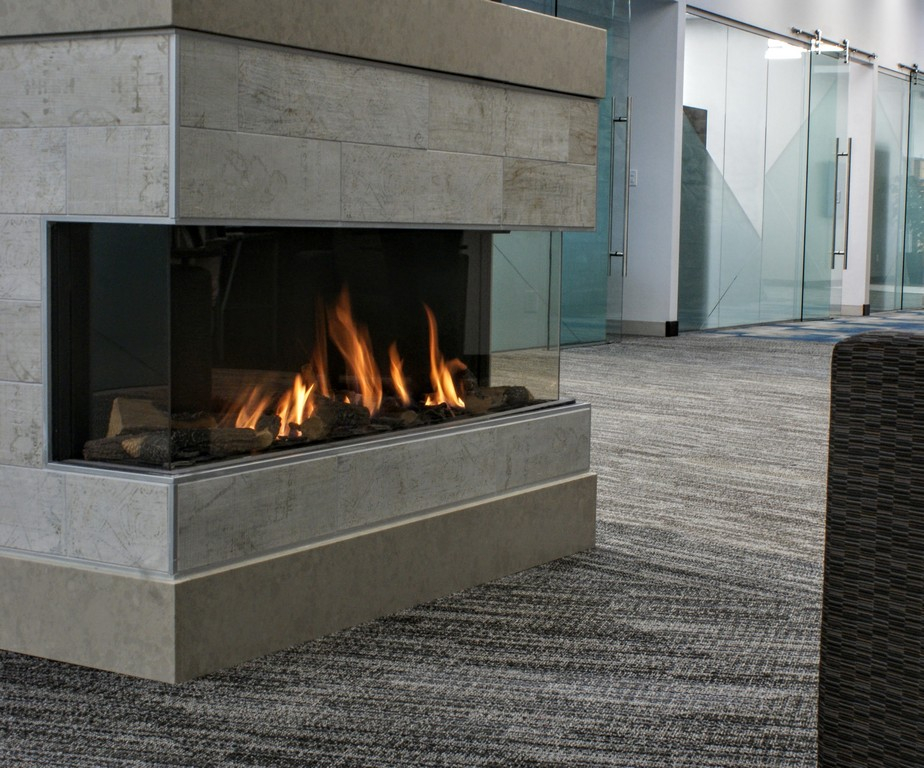 20. EcoSmart Ventless Fireplace