"Beauty lies in our own backyard" might not be such a far off saying. In the era of today, where every suburb needs its very own backyard, and every backyard needs to be immaculately decorated according to the customized wishes of the owner, it is very hard to remain in the bounds of an efficient budget. So, to accommodate cost efficient landscaping techniques, to make your backyard a dreamscape of all things chic, modern, and stylish, we would elaborate on some inexpensive landscaping ideas, that would enhance the beauty of your backyard garden space.
18 Amazing Inexpensive Landscaping Ideas Which Will Make Your Exterior Unforgettable

1. Pavers, Flagstones, & Groundcover
One of the most effective ways to inexpensively landscape your backyard, is by using disjointed pavers, flagstones, and solid ground cover. Not only can they be manipulated in designs and patterns according to the aesthetics of the owner, but combined with green cover, they provide for an eccentric appeal. There is a wide range of variety to choose from – from split ended flagstones that gives off a natural outlook and could be waylaid to make uncanny geometric patterns, to squared pavers that make for interesting boxy patterns, you can choose ones that sit well with your aesthetics.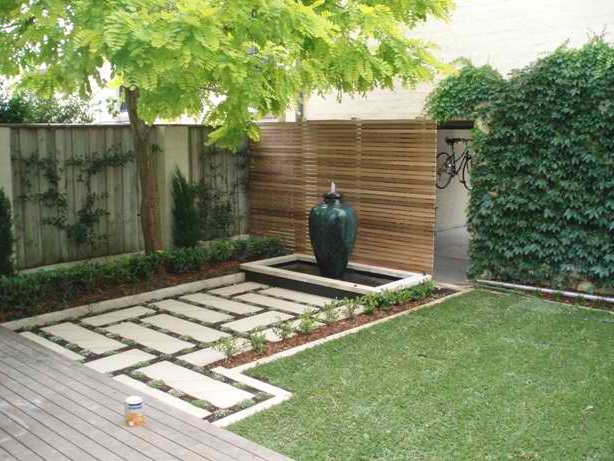 2. By the use of gravel
One of the cheapest ways to get an optimum outlook for your dreamscape is by using gravel. One of the foremost applicants for the Zen garden concept, gravel could be used to achieve a look that is chic, sophisticated, and minimalist at the same time. Not only is it visually pleasing, but also cheap to obtain, and easy to maintain. You can combine the gravel aspect of your landscape with pavers and flagstones to make a small, winding pathway in your backyard, and with a basic foreground, or backdrop of accompanying greenery, it would make for quite a picture.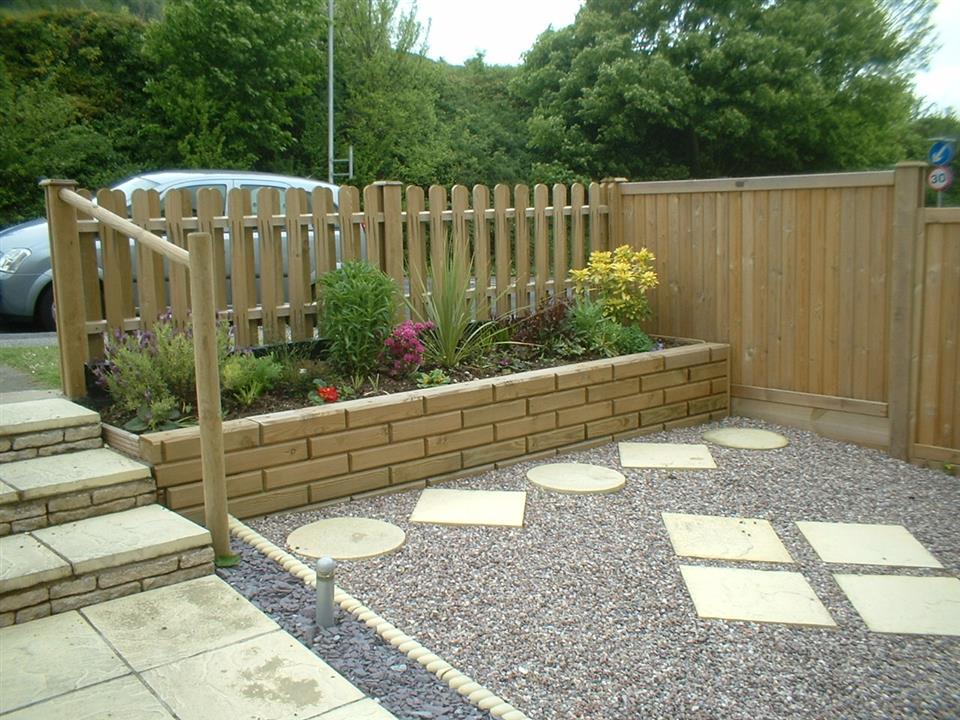 3. The Pavillion
You can use discarded, or recyclable wooden elements to create a small pavilion in your backyard. Pavilions, in retrospect, are an element of large gardens, but given the right design, and element of construction, the pavilion can become an inherent part of any small, or medium sized backyard. Using recyclable material to construct a breezy design would be an appealing way to site up a cool sitting place in your backyard if you do not have a deck on hand. It would enhance the image of your backyard, and add a bit of panache to the entire setting.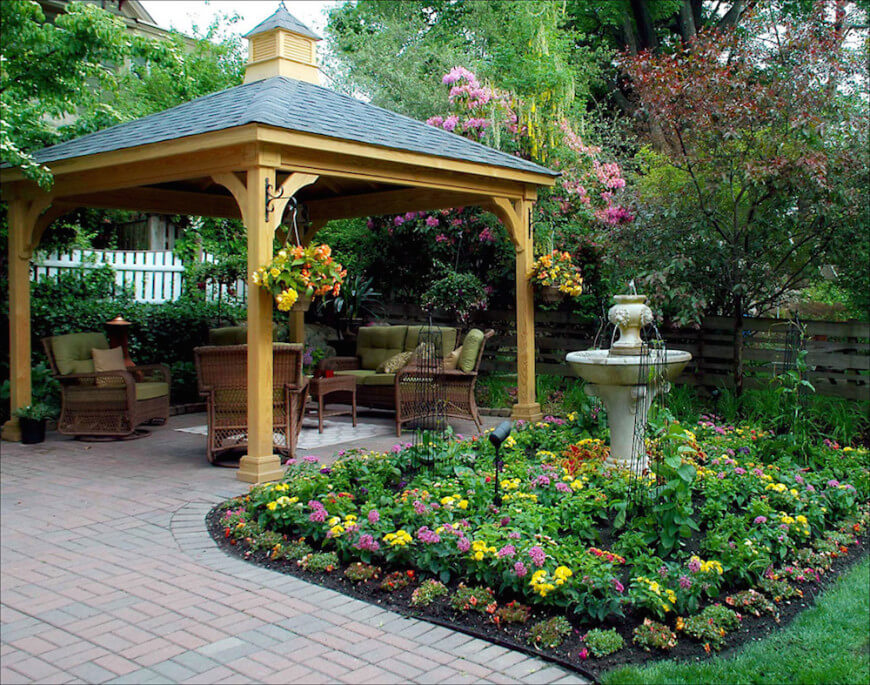 4. A DIY Fountain
Another inexpensive way to add a voguish, elegant, impact to your backyard, would be by adding a small fountain. Fountains in essence are expensive products that could be custom designed for the owner, but in the era of DIY products, it is now not a big deal to create your very own fountain with the least bit of expense. A small fountain and the concept of Zen would create a soothing effect and an aesthetic appeal that would attract the user a bit more, to the entire setting.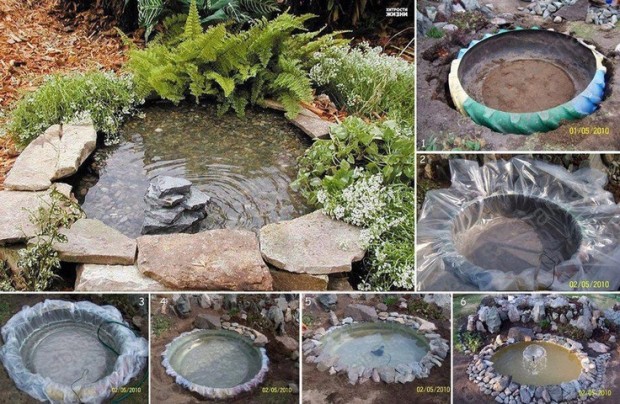 5. Patios
Small patios are one of the most attractive element of landscape design, and using that element as base, there could be a lot of design opportunities that could define the outlook of your backyard by using inexpensive material, and cheap furniture that could be bought in garage sales – wicker, or antique would make for a unique dissimilarity with the contrast of design. The patio itself does not have to be hard set, but the look can be achieved by amalgamating left over pavers and gravel, with lime mortar, which is quite cheap.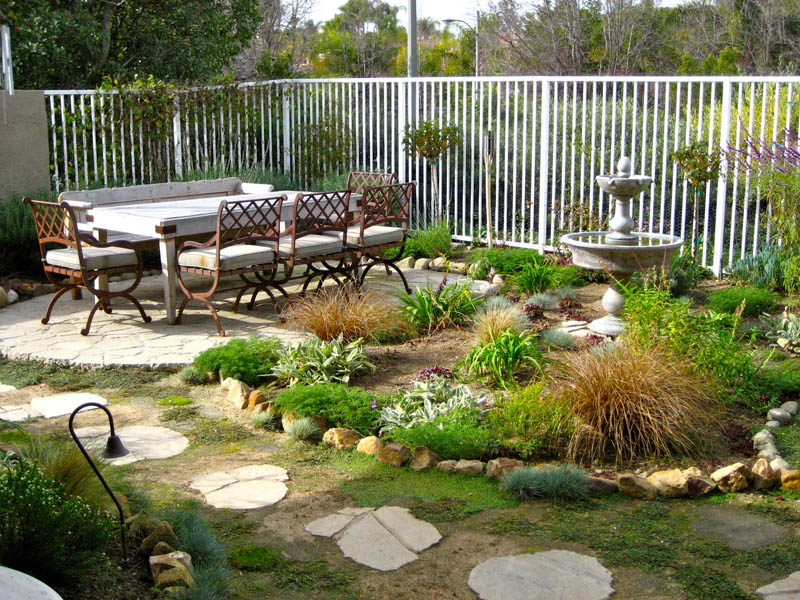 6. Swing a set
Wooden pallets are one of the most discarded, yet recyclable products and best inexpensive landscaping ideas to decor your backyard. A masterful choice for recycling the wood, and reclaiming left over material, you can always combine a set of wooden pallets to make an alluring seating space or swing set for your back yard. Hammocks are a more conventional variety, but a swing set would be more aesthetically appealing choice. Not only would it be cheap to build, but it would also enhance the character of your backyard by adding a personalized touch via use of customized sheets and afghan. You can sit there to enjoy Mother Nature, or simply lay down to read a book while enjoying some fresh air.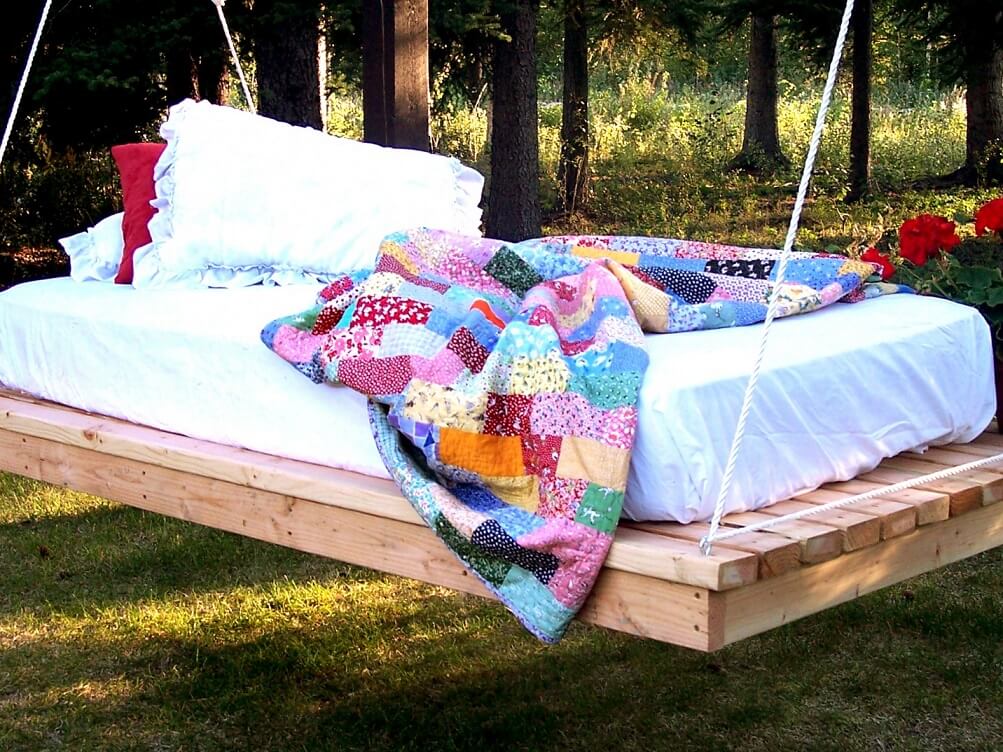 7. Discarded Branches
When trees are trimmed, or sheared off, the thick branches, become a willfully discarded material, which is seldom repurposed. So, if you have that big of a tree in your yard, or if you can get your hands on such discarded pieces of branches or logs they can make for a clever seating ideas. Instead of buying new furniture for your patio, you could use these branches to emulate a classic seating idea, which would blend well with the aura of nature, and look discerning amidst the classy chic of the pavers of the patio. Aside from that, the rough texture of the wood would add an authentic look to the entire setting.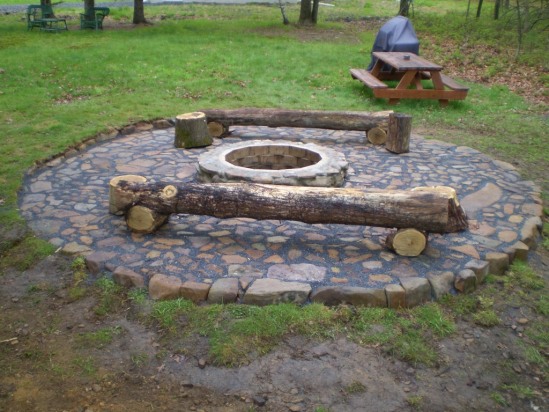 8. Of Planters and Perennials
Planters are one of the most seasoned lookers of any garden – they add the aura of an actual, beloved yard to the setting of a backyard. But most planters, nowadays are quite archaic in design. One of the most inexpensive ways to achieve an aura of modern, with the help of planters, would be to use perennials – plants that return year, after year, while annuals have to be replanted – and affix them in DIY planter sets. What you do with the kit depends on your aesthetic, but wall gardens via planters are chic, and in vogue.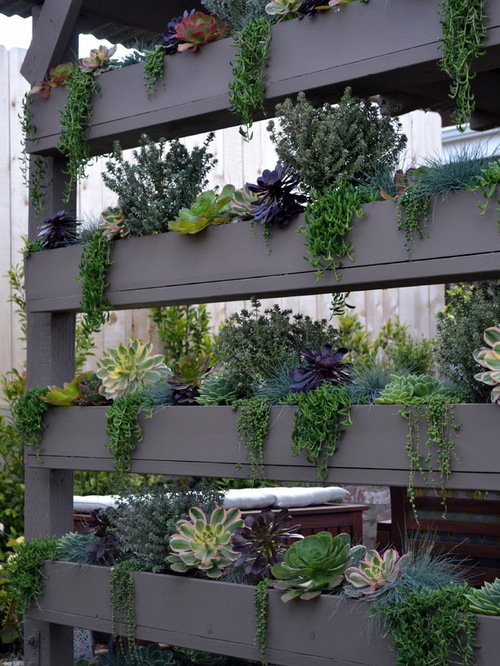 9. Flat stones
One of the most underrated landscape features, they bring out the best of any green space by providing an appropriate contrast – a bright, spotty gray-white, against the lush verdant of foliage. Flat stones could be used for a variety of purposes; from lining up the flower bed, to fixing up a patio space, and allocating pathways. It is a master material for a backyard scaping venture and is the epitome of hardscaping, in any space; be it large or small.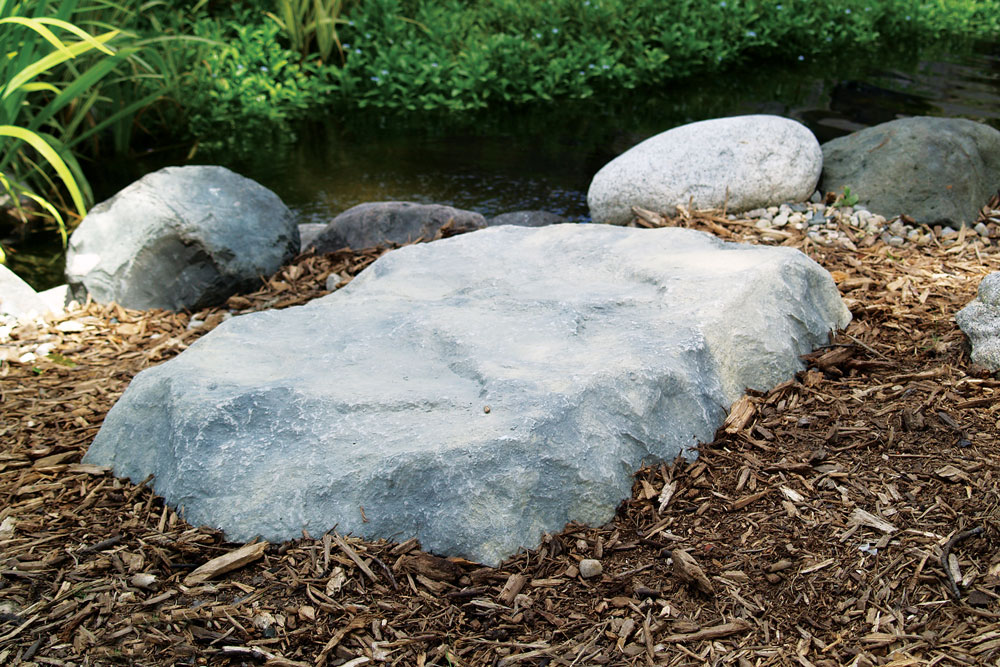 10. Hammock/Swing set
If you want to add a casual, personalized touch to your backyard, then a hammock, or a swing set, are the best way to go. Both are easy to make, and ideas could be taken from any DIY expertise site on the internet. Where the hammock adds a lazy buoyance to the atmosphere, a swing set is a more playful outlook for the backyard. Whatever you choose depends upon your style and aesthetic.
11. Mirrors on fence for illusion
Most backyards are small, as compared to overly large gardens, and using a lot of foliage gives it a rather unappealing inclination. What you can do is, plant small flora in abundance, and to give the illusion of a bigger yard, put mirrors on your fence, so that it gives the illusion of a bigger space. Not only is this a great way to achieve a clever stylistic opportunity, you can play with the geometry of the mirrors to create illusions, within illusions.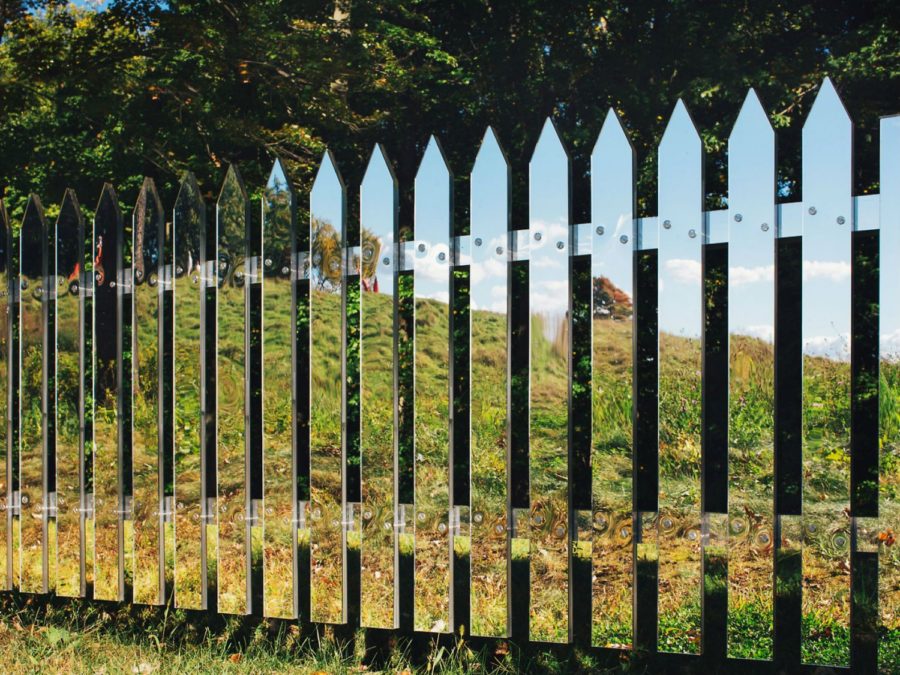 12. Old furniture swing
Ever had an old chair that you do not know what to do with? Well fear not; now you can break of the legs, and use the seat to create your very own backyard swing. Using chairs that have been part of your home for such a long time would give off a homely vibe, and an overall vintage look to the entire backyard, and would save you a lot of time, and money, keeping the budget in check.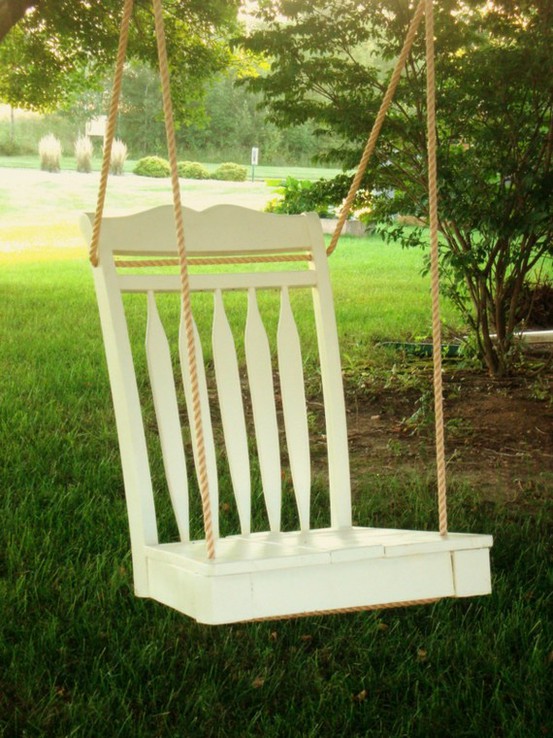 13. Glow in the dark paint for nightscaping
Planters are an essential for any garden, and lawn, be it small or large, and when it comes to the backyard, it would certainly be incomplete without a variety of fat terra cotta pots, sprouting the best foliage. To enhance that visual quality, and add a bit of panache to an already alluring formation, you can buy glow in the dark pain, and layer it up on the planter pots. Not only would it provide a beautiful onset for nightscaping, the visual quality of your backyard would be enhanced ten times, without any splurging of money.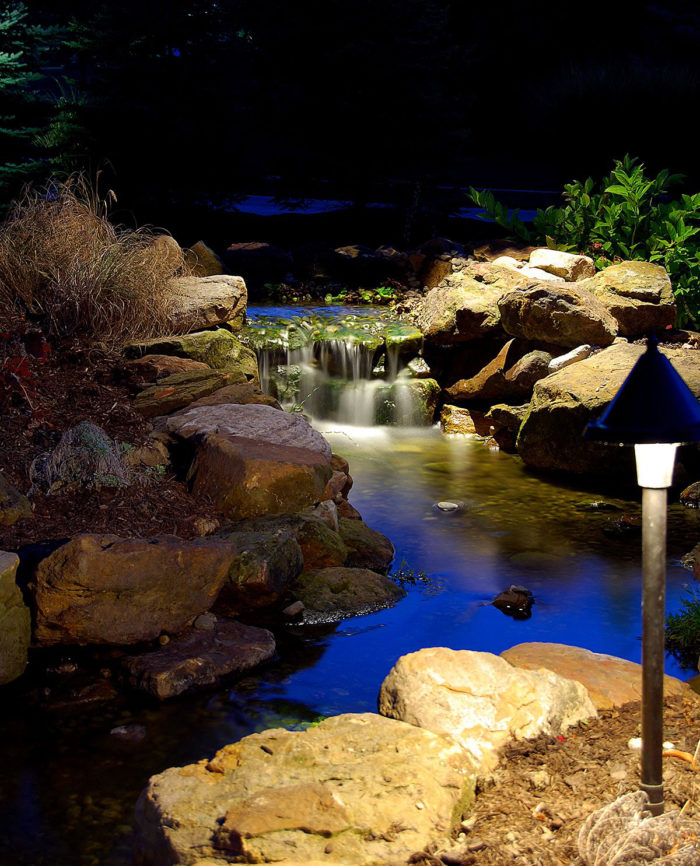 14. Sedum Sarmentosum Plant
A fast growing plant that snaked around the yard like a bush, and could be trimmed into a hedge, or a topiary, depending on the kind, or species that you plant in your yard. This plant is an easy, budget friendly buy, that would enhance the overall outlook of your yard, while adding a color, and texture variation in the landscape, and therefore, creating a fine contrast.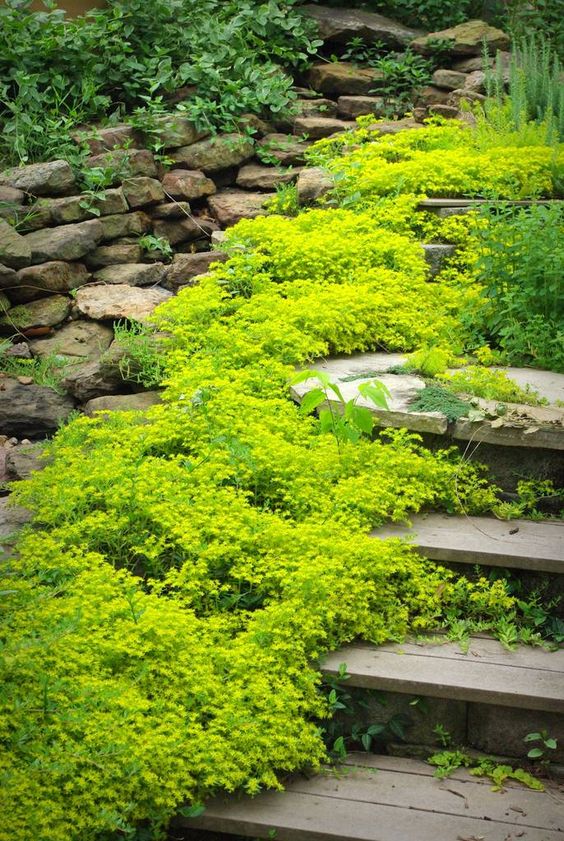 15. A splash pad for kids
Backyards are not only a landscaping endeavor; they are also a place where families converge – to have cook outs, picnics, conversations, and if you have kids, then to play around in the safety of your home. A splash pad is easy enough to get your hands on, and would prove an effective strategy to provide a fun activity for the kids within the bounds of your home.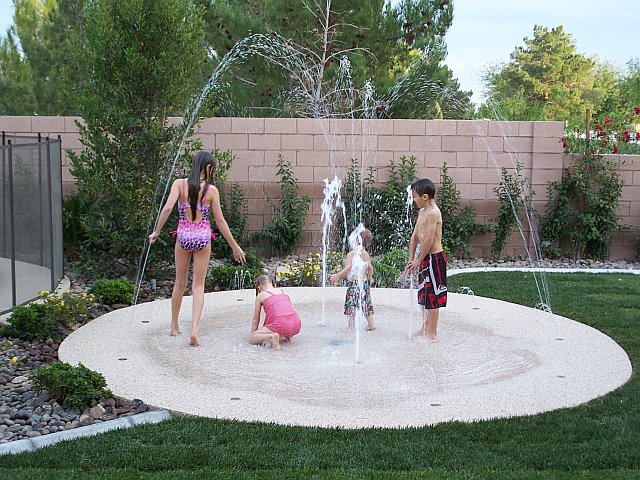 16. DIY planters
Planters come in various sizes, shapes, and materials, but the best way to add a personal touch to the backyard is buy making some of your own. DIY planters could be made from anything; from rope, to steel, or paint buckets, and even diapers. They are cheap to make, and by painting on the surface of each planter, you can add a customized touch, or make it a family activity.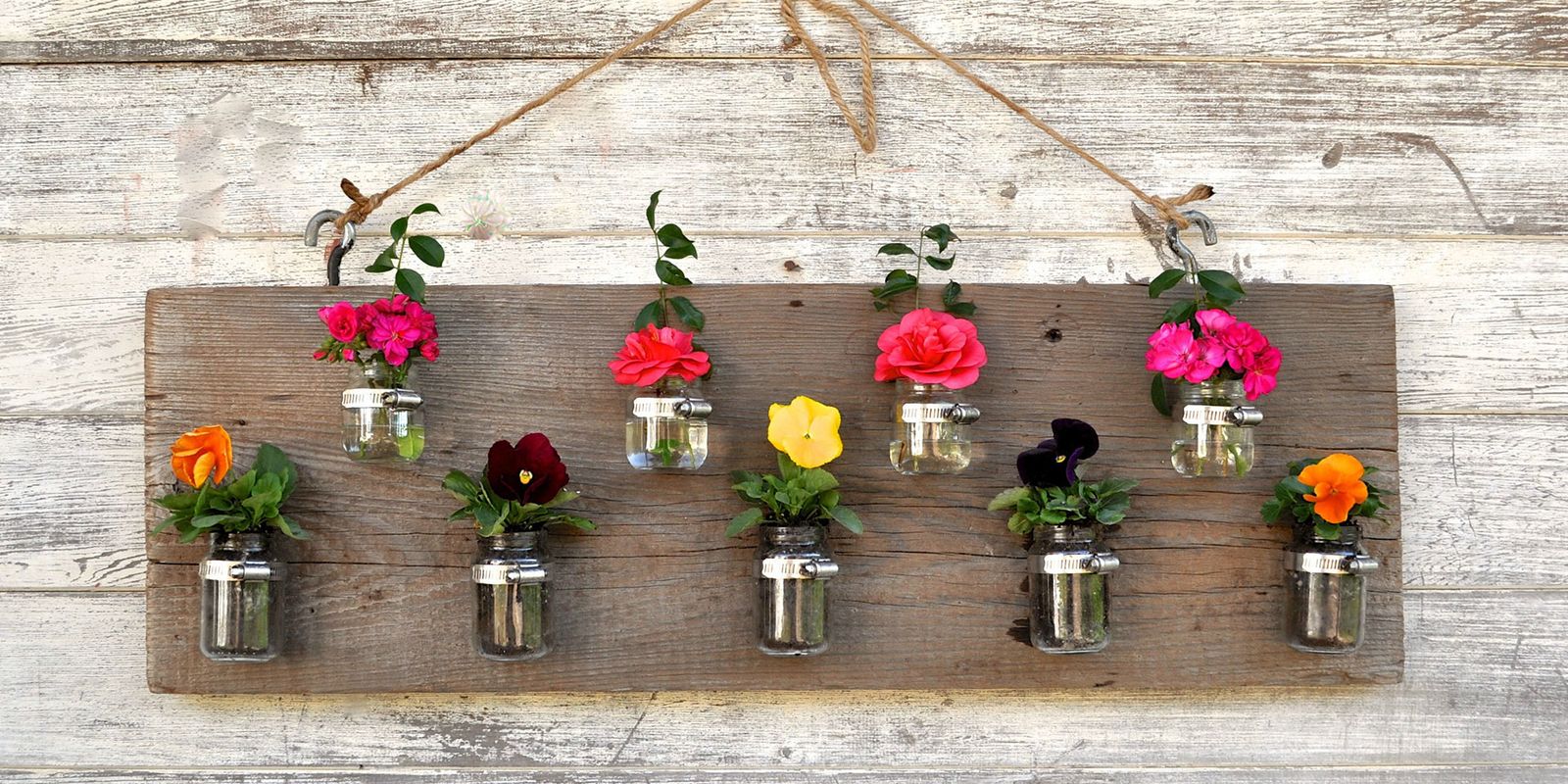 17. Ivy creepers
A parasitic plant, these can climb up walls to create an illusion of very fine vertical gardens – without all the hassle of building, and paying for an actual one. A fine layer of ivy, and other creeper plants over your fence, or back wall, could make an interesting addition to the overall aesthetic of the garden.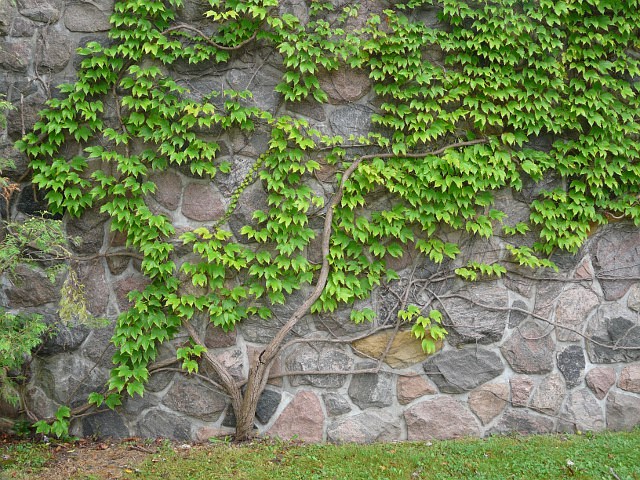 18. Repurpose tree stumps
Tree stumps are usually left alone when a tree is cut off from a backyard, but you can always make it into a beautiful design element by layering up planter tiers on top, or making stools out of the top flat surface. It would not only beautify your yard, but also create a functional aspect from an otherwise redundant leftover. This idea can be the best inexpensive landscaping ideas for your dream home.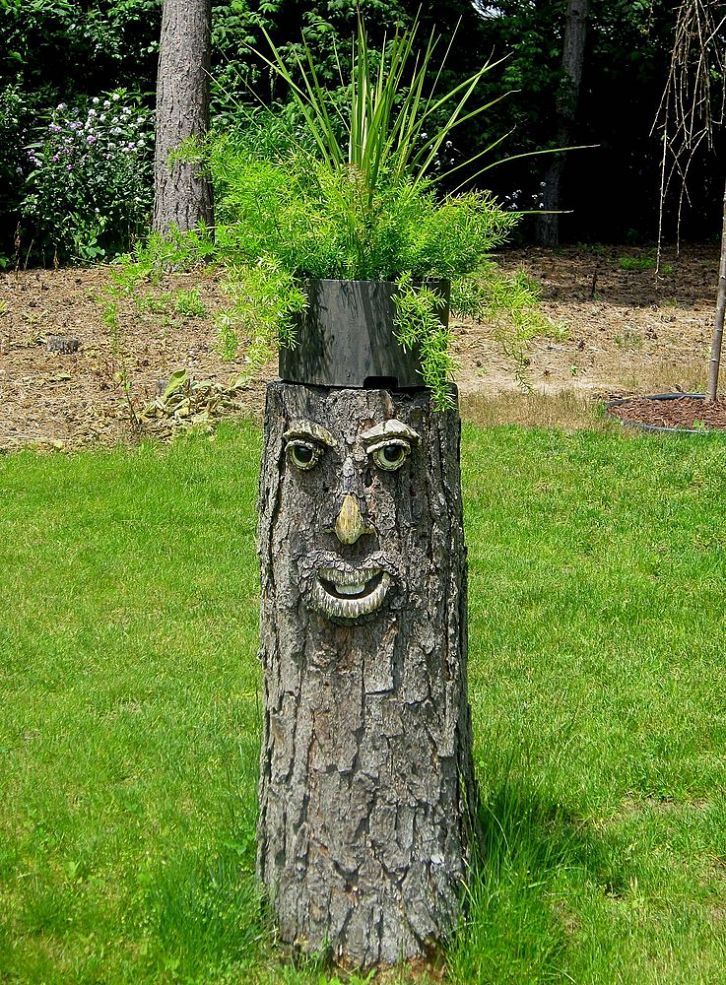 Conclusion
As should be obvious, inexpensive landscaping ideas has come a truly long way. We all need cozy space and comfortable backyard for relaxation. These inexpensive landscaping ideas will help us to build the garden what we are looking for, So if you are thinking to work on your backyard why not start taking some steps to find out how to make your backyard the best.