10. Rotate Them In Tight Corners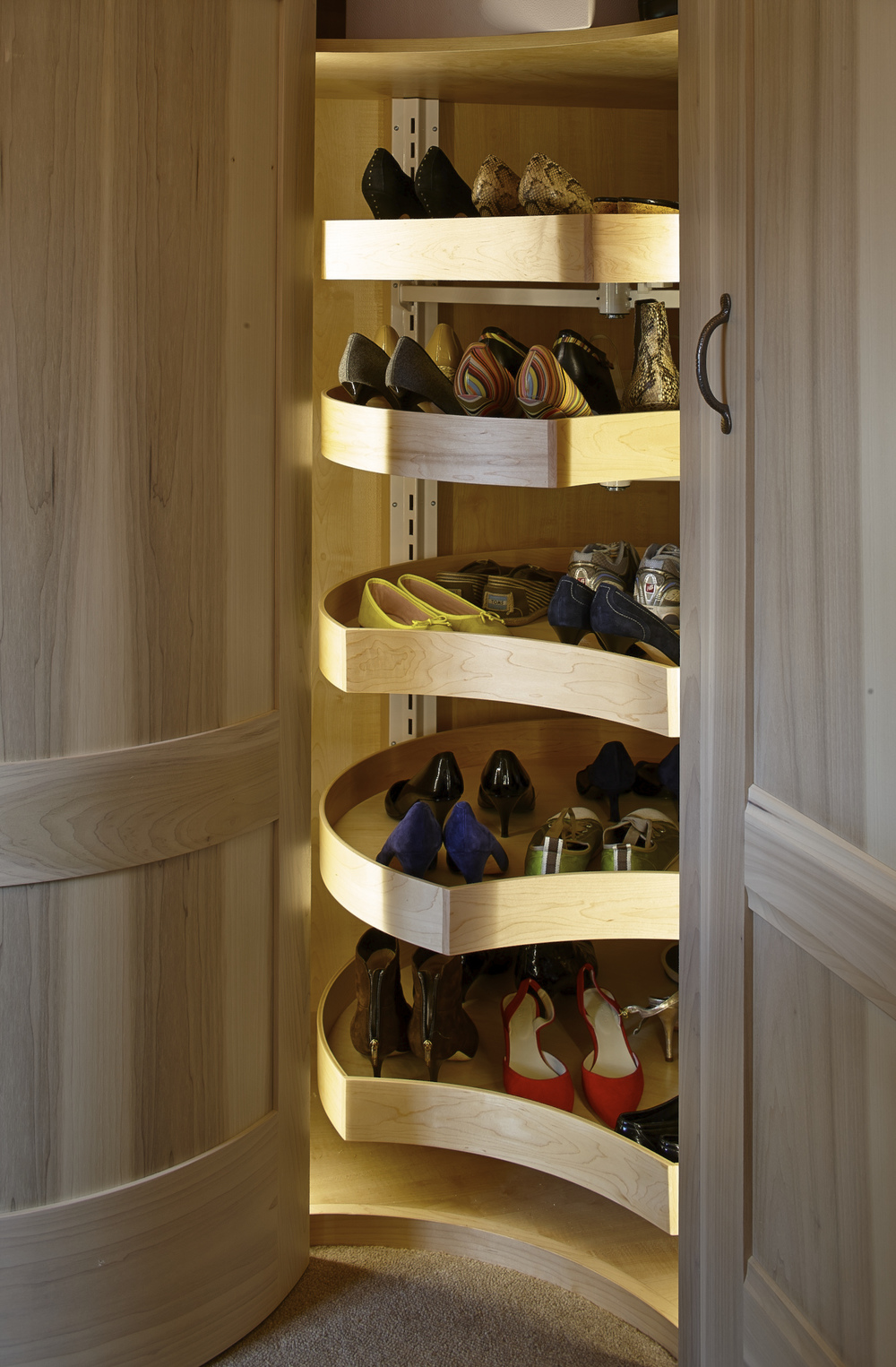 If you have a closet which is extended to two walls, then the space in the middle is difficult to make use of due to lack of accessibility and proper view. So such an issue can be addressed by using this smart shoe storage design idea. It gives you the full value of your precious space by allowing you a 360-degree view of your shoes by the revolving platform design. This multilevel storage is extended up to the ceiling and has ample space for the shoe collection.
11. Meshed Inside Your Washroom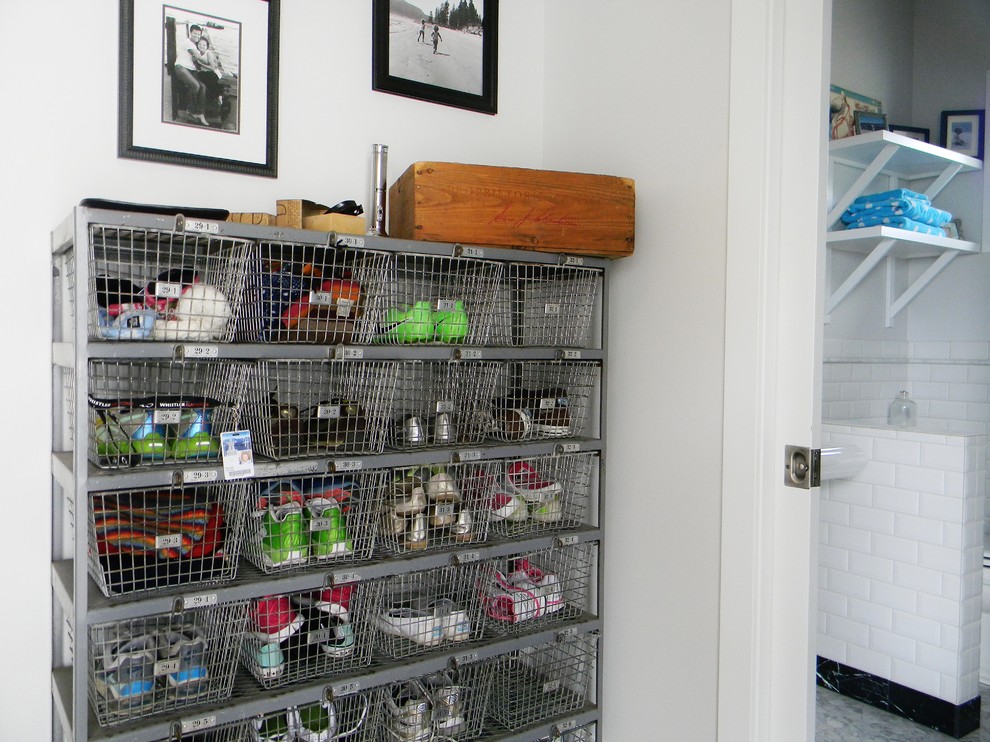 Generally, shoe organization is a standard issue difficult to tackle. But the things get worse when you are dealing with various workout shoes and joggers belonging to your family. To make it easy for you, these metallic mesh containers present a fantastic solution to the problem. It is not appropriate to place such shoes in wooden closets or fancy cabinets. Also, they can cause unbearable odors in your shoe storage. With this shoe storage idea, the shoes have ample space to breath.
12. A Contrasting Fashion Statement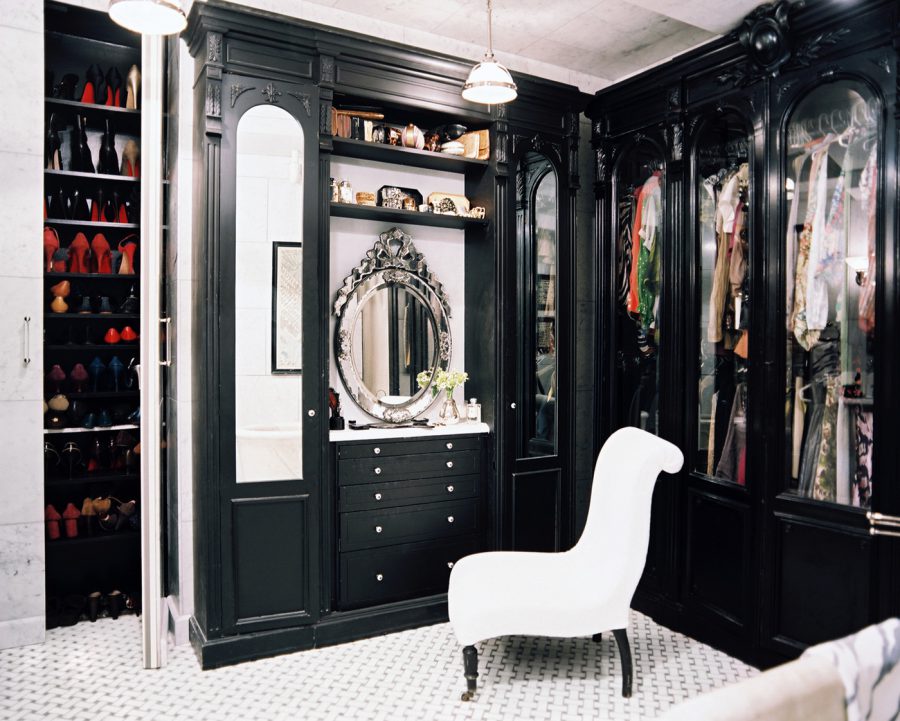 If you can find a dedicated space for your shoes organization in your closet, then most of your footwear storage problems would be solved. The large shoe collection is nicely accommodated in this walk in closet inside a towering cabinet extending up to the ceiling. This more than enough space for shoe storage offers comprehensive display for ease of choice when required. An eye catching contrast of dark furniture and white seat placed on beautifully patterned white flooring adds to this over whelming sight of interior design.
13. Identify Your Shoes With Pictures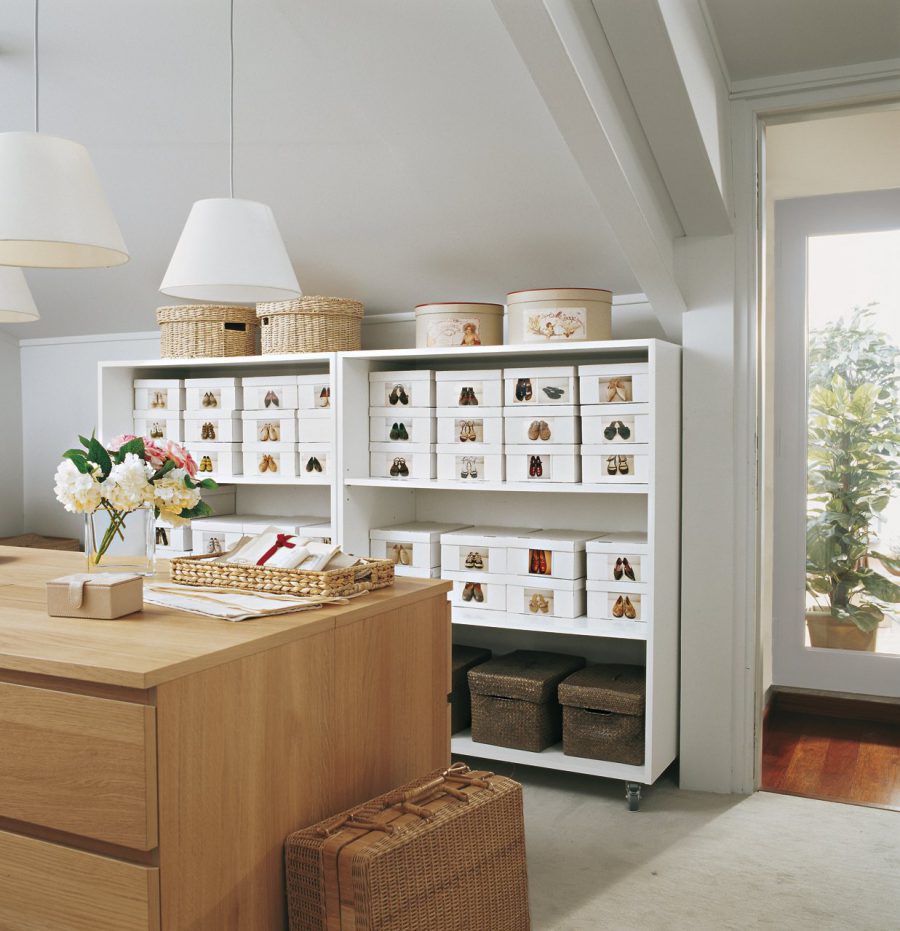 You must have experienced or at least have seen the storages with names of the items specified where they are stored. Also, it is a rare practice to mark the names of the owner on the cabinets and drawers where the belongings of that person are stored. But the idea of attaching the exact photographs on the drawers of the shoes placed inside is revolutionary in itself. It is the most time saving and convenient way to organize your shoes especially designed for those who are always short on time.
14. Adjusting them Vertically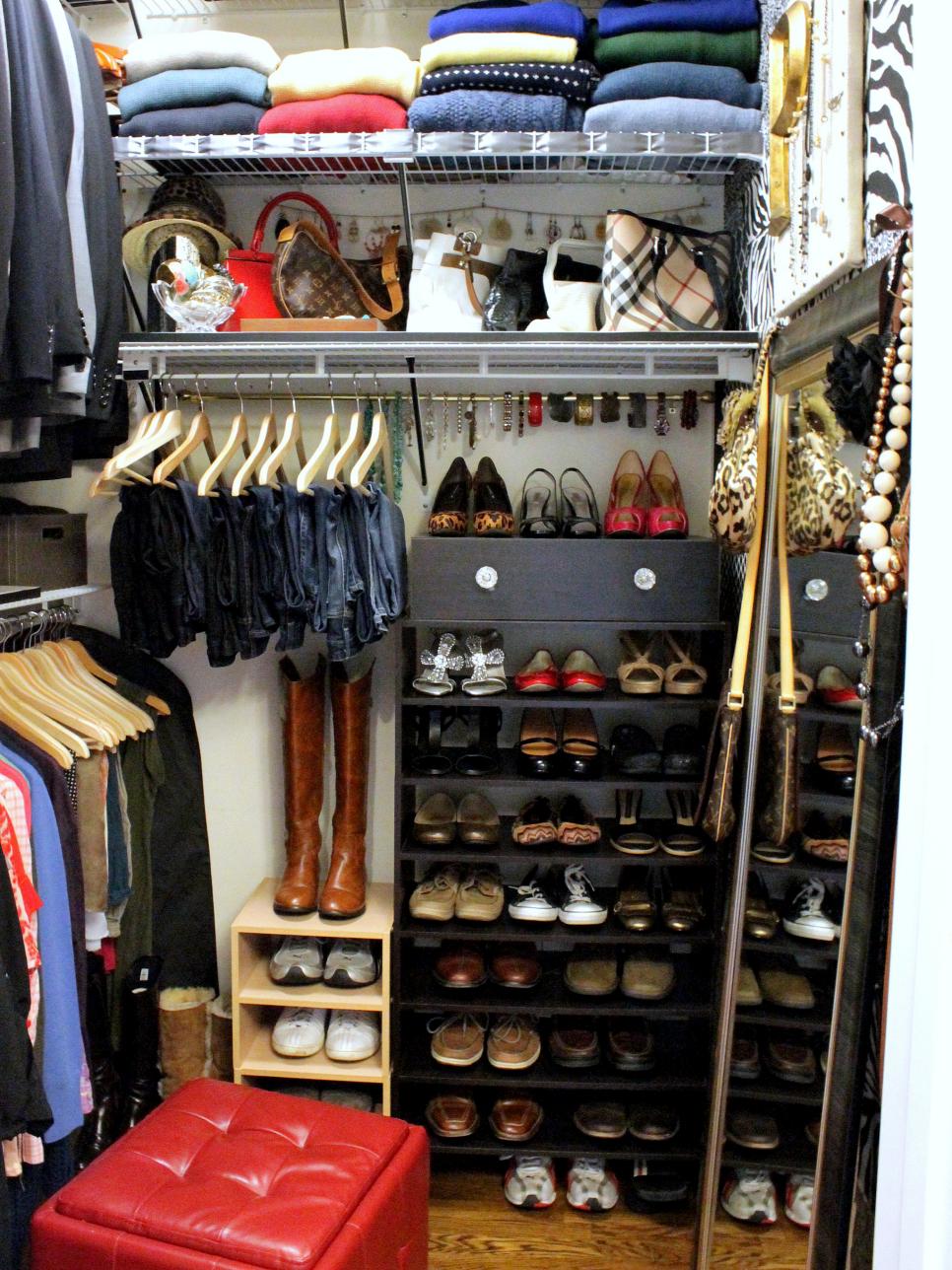 You may face a challenging situation while building shoe storage in your closet if the space available in the storage room is limited with respect to the size of your shoe collection. Going vertical in such situations can solve the problem quite efficiently. The vertical racks have a lot of space to hold on to a decently large footwear collection. At the same time, they add a new flavor to this congested area for a walk in closet. So the capacity for storing items multi folds while keeping the view of the locale aesthetically pleasing.
15. Stylish Metallic Shoe Rack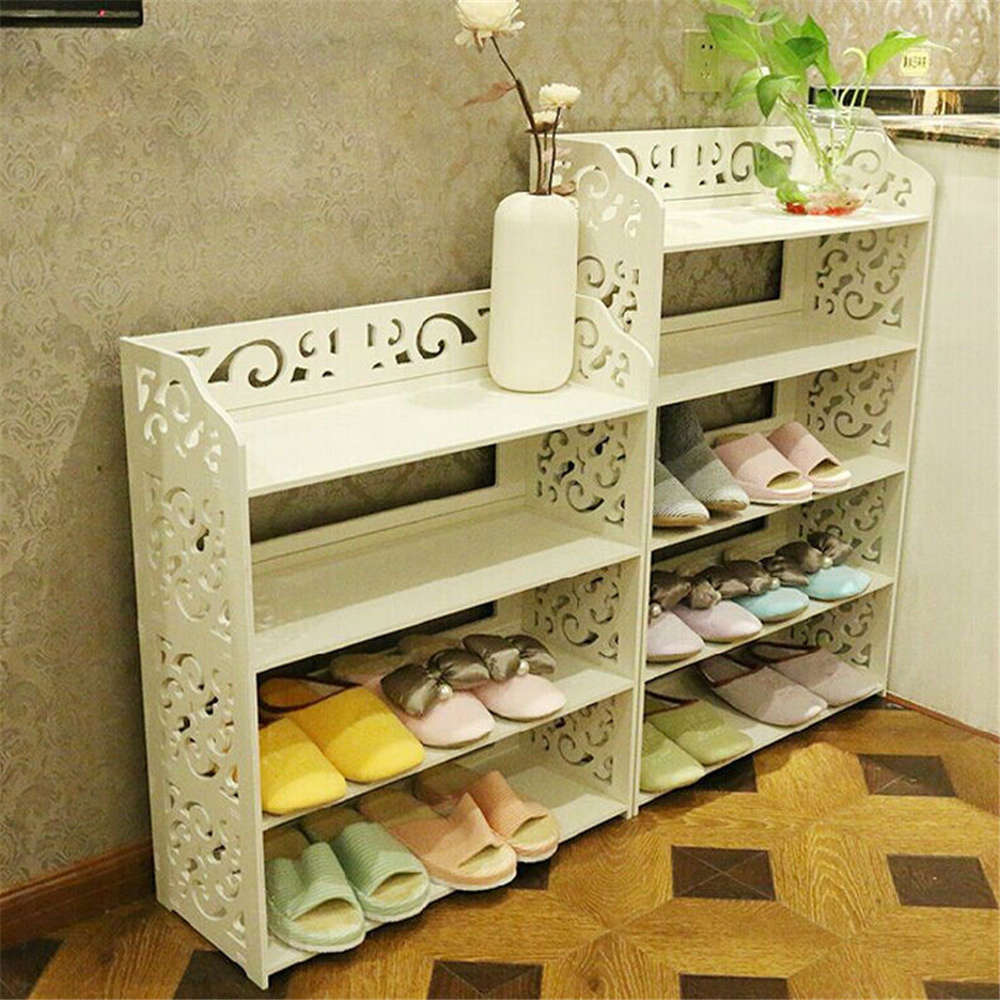 Winter is the time of the year when you are using slippers inside the house that calls for a shoe rack to hold them all. This will balance the beauty and functionality as it keeps a lot of space to put every kind of shoes. It can serve numerous purposes especially in a bathroom and can also hold hand towels.
16. Organize Behind the Room Door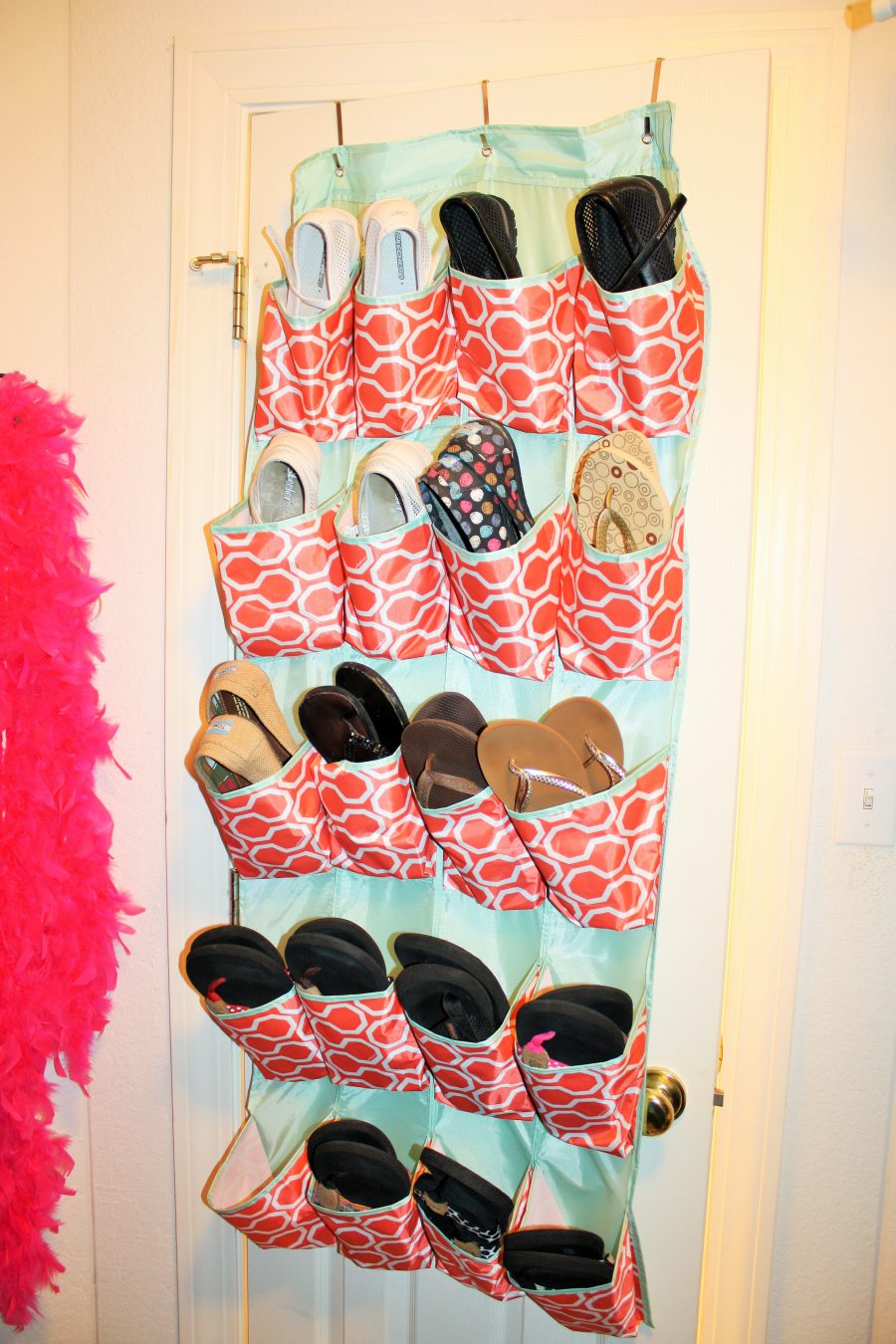 If you live in a cramped apartment and do not find enough space for yourself, then this door hanging organizer for shoes can help you a lot to deal with the mess. The biggest disadvantage could be that small space offered by each holder. A perfect place to hang this holder is at the door of your bathroom or another room where utilize much of indoor shoes like flip-flops or slippers. You will have to be careful while opening and closing the door to avoid shoes flying off onto the floor. To avoid swaying keep secure all sides onto doorframe.
17. The Lavish Display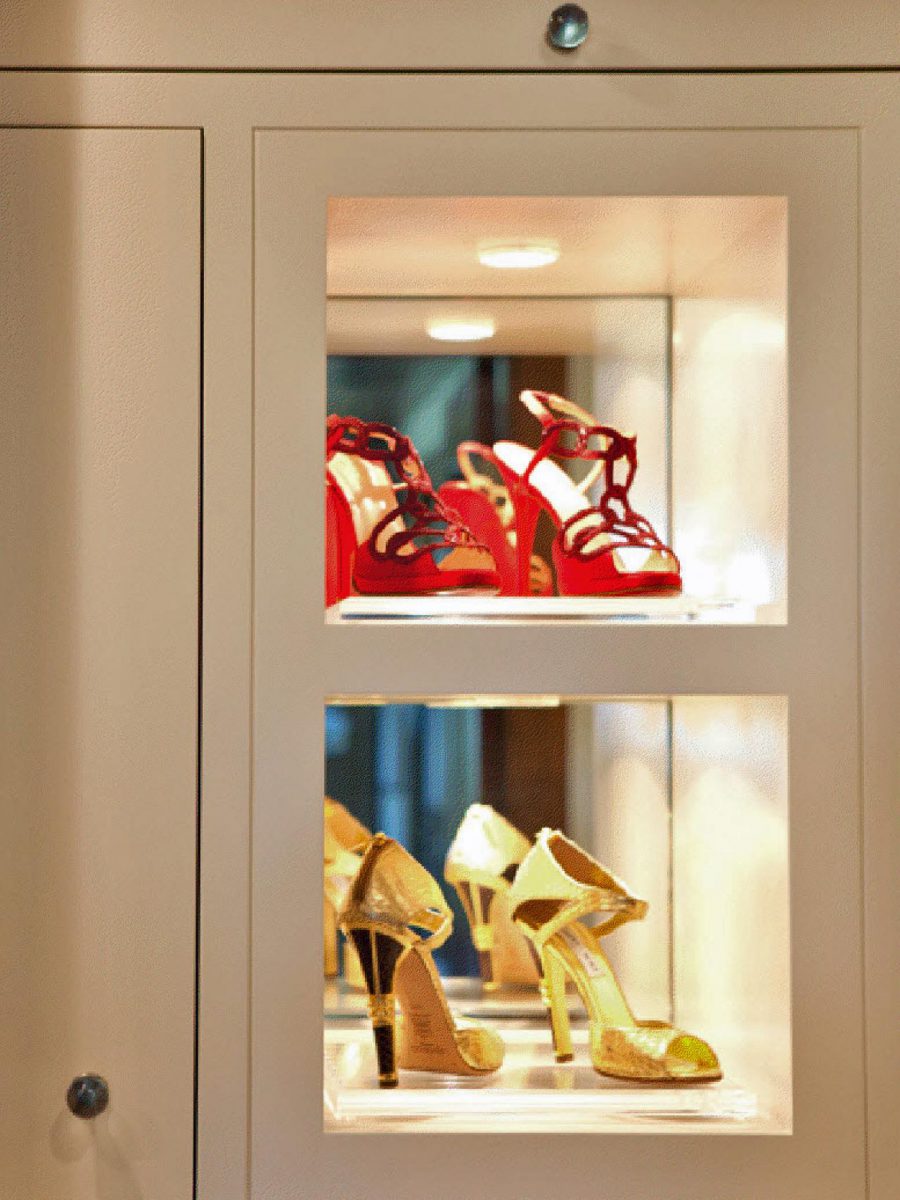 Sometimes you do not want your precious and expensive fancy shoes like high heels and Prada to be kept in cupboards alongside the casual shoe collection. You can place them in luxurious cabinets with glass fitted doors to keep them safe and sound. The other feature of this storage is more attractive; the shoes can be displayed as a decoration piece or an extravagant art work placed on a glass slab under a bright spot light. This enhances the visibility of the precious possession and adds to your home décor.
18. Randomly Sized Wooden Boxes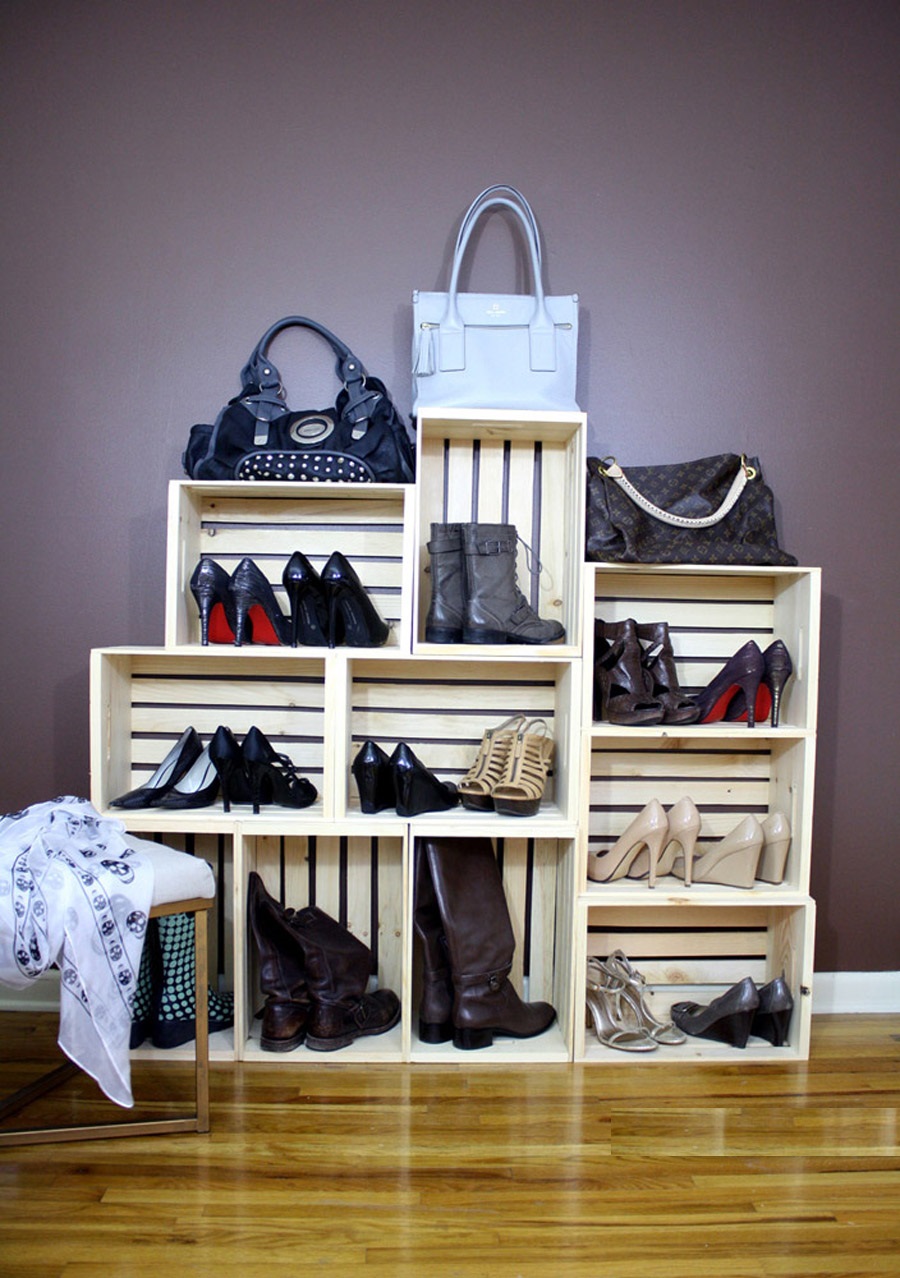 This is a standout shoe rack idea! You just need some old crates and paint to rearrange into a stylish and innovative shoe rack. The individual boxes having different lengths and heights give you the liberty to use it according to your needs. After setting up this one-of-a-kind storage space, you can use the top shelf for purses. This home décor idea will make your friends fall for it.
19. The Exquisite Reflections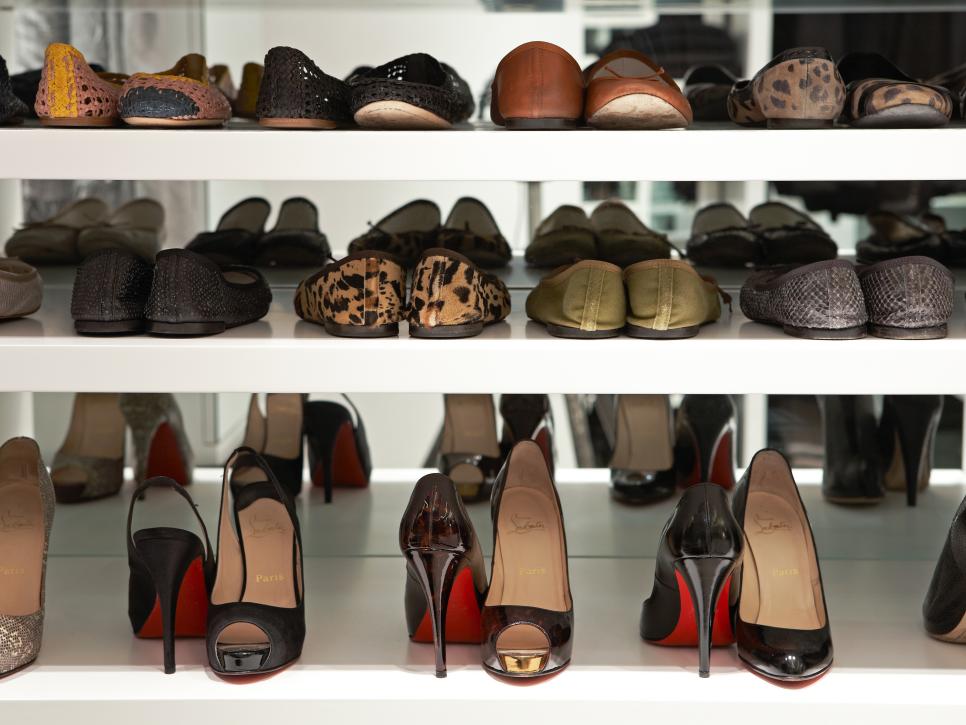 In close quarters and darker surroundings, the importance of proper lighting arrangement manifolds for a shoe storage area. A creative and stylish way to illuminate your shoe collection is by installing a mirror in the back ground of the shoe shelves. It not only serves the function of reflecting the surrounding light, but also gives a show room feeling to your shoe display area. The shelves are sized to different heights to accommodate all i.e. from high heels to flat casual wear. The overall simple setting is a perfect option for low budget endeavors.
More Shoes Storage Decor Ideas On The Next Page…