If you are looking for some of the best ideas for kitchen cabinets then we have got you sorted with some of the most excellent ideas. In here you will find some of the most unique, stylish, contemporary, and modern styles that you can install in your kitchen for the best looks. Do you want to completely change your kitchen cabinet? Do you want to just remodel? Whichever you want we go you sorted in this article for the 50 Best modern kitchen cabinet ideas! All you have to do is just sit back, relax and get spoilt as you explore through these eye catching ideas that are suited or a king/queen.
Check Out The Picks of Our 50 Best Modern Kitchen Cabinet Ideas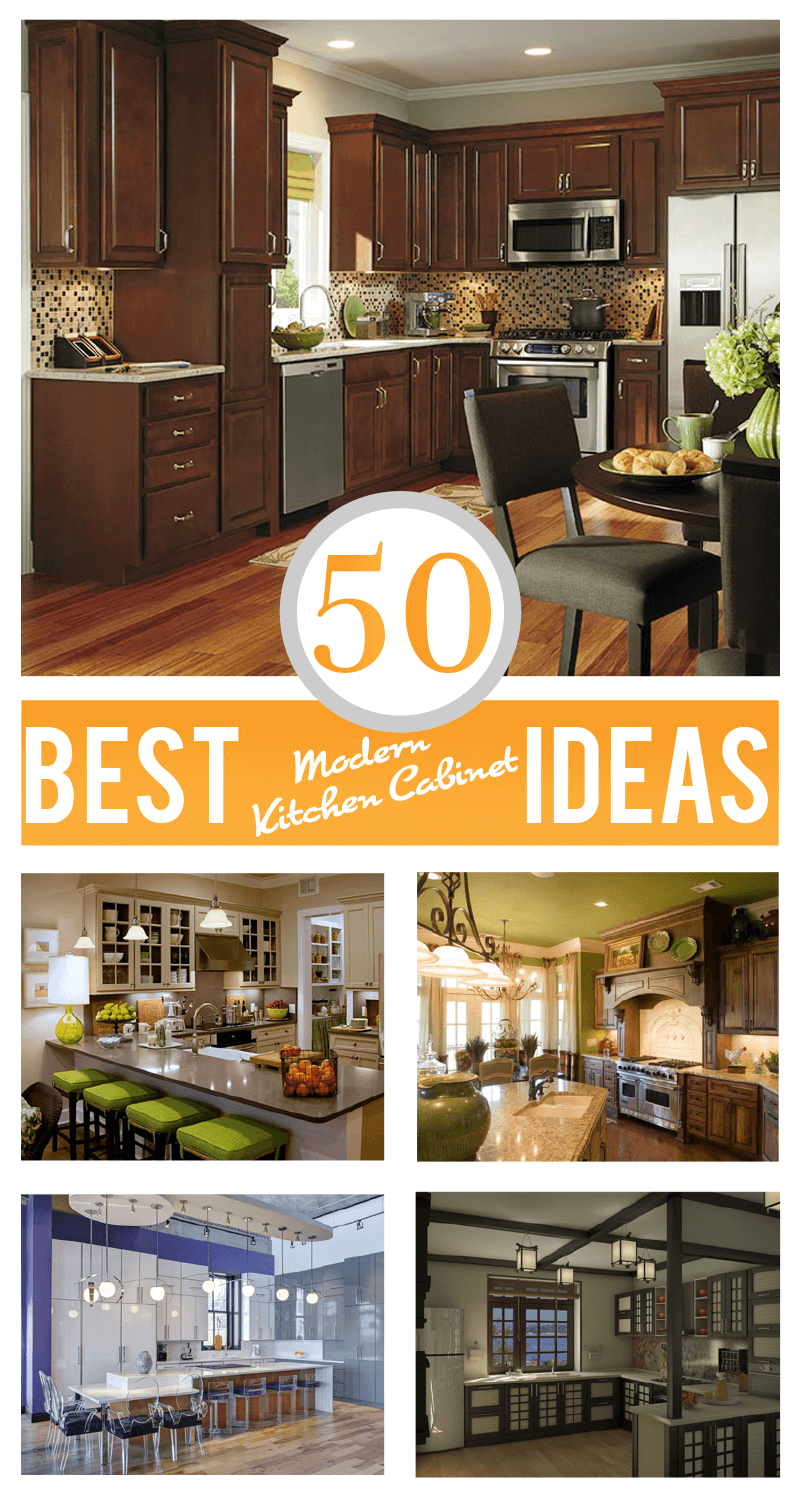 1. Modern White Kitchen Cabinets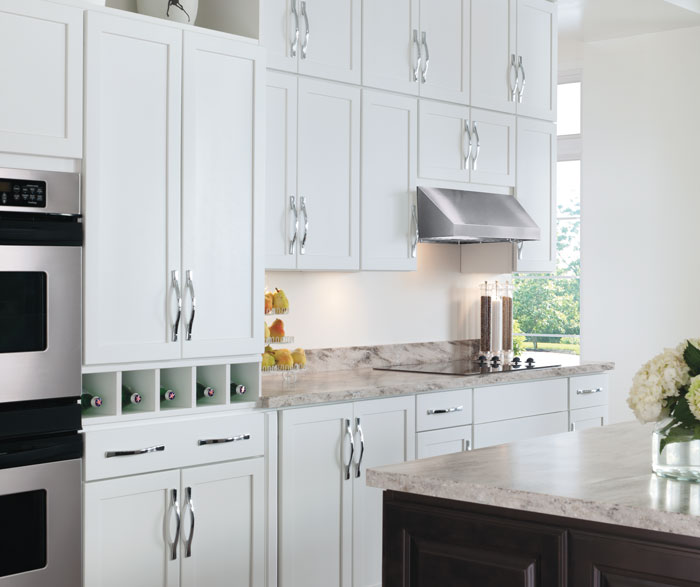 Source:
When you feel ready to make a true statement in your kitchen then you can go white! You could either paint your old kitchen cabinets to white or just purchase already painted white kitchen cabinets. This finished white cabinet look is definite turn heads and bring about a high level of cleanliness to the entire kitchen. This particular white kitchen cabinets have been finished off with a silver metallic handles however you can use any colors of handles of your choice and they will still match perfectly. When thing about choosing white kitchen cabinets is that you need to make sure the kind of material used won't easily get stained or even scratched so that you can maintain its beauty throughout.
2. Unfinished pine kitchen cabinets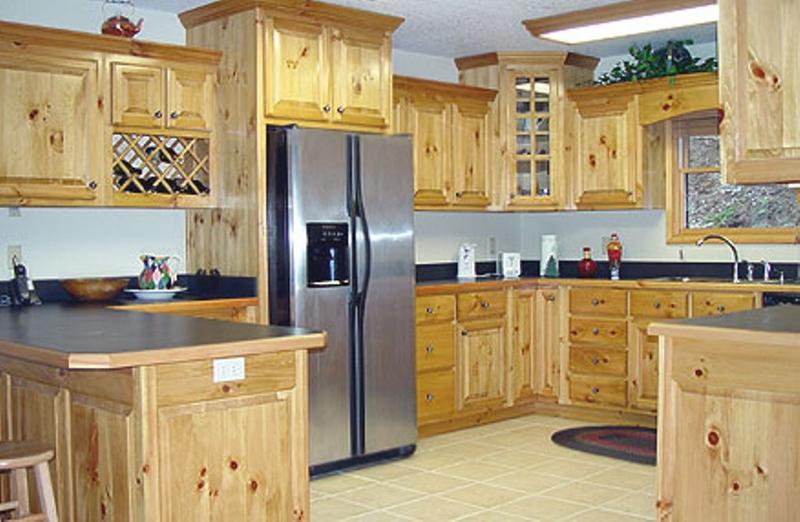 Source
If you want to always benefit from a warm and comfortable rustic feel while at the same time have a cottage inspired kitchen style then look no further than this unfinished pine kitchen cabinet. This will assist you in the process of creating a natural kitchen with a rustic style because of the nature of the wood used that is very flexible and rough.
3. knotty pine kitchen cabinets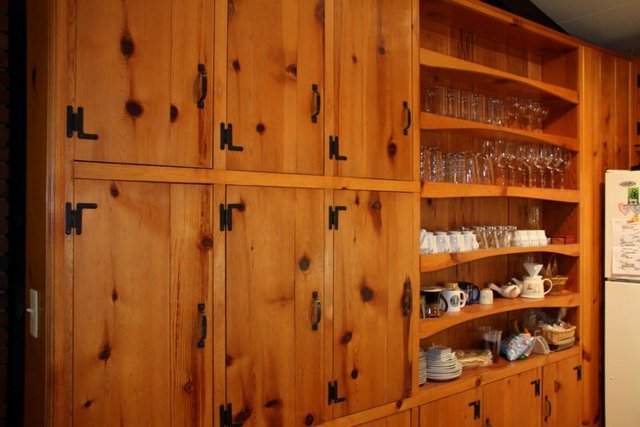 The reason why knotty pine is highly appreciated is due to its distinctive wood grain and natural whorls referred to as knots that help it create a rustic look. If you want a smooth surface then you will have to sand it and then after you can use nearly any stain on knotty pine through selecting the color and finish that will suit the room kitchen best. Another important thing about choosing a stain in knotty pines is that you have to carefully consider the generally effect that you would like to achieve in your kitchen or space.
4. Black kitchen cabinets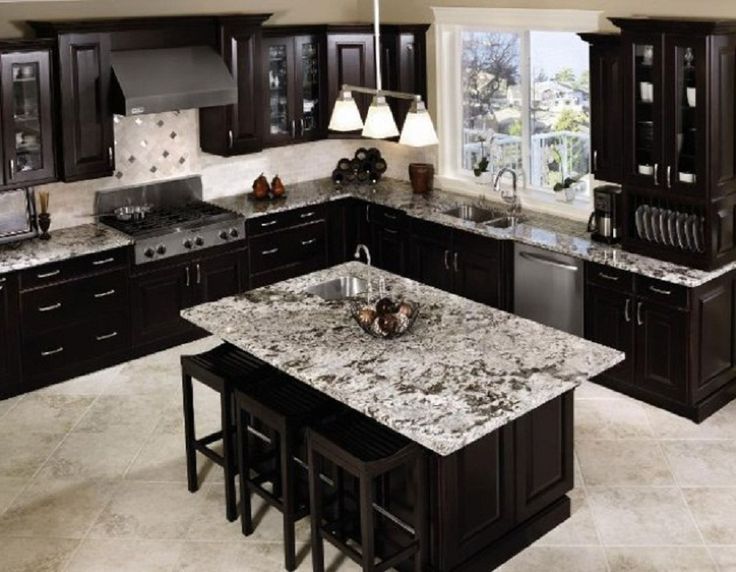 Source:
The beauty about black kitchen cabinets is that not only will they look unique, but they also have the ability to hide stains and other damages. They have a way in which they will bring out the color of the wall painting and other things making them appear brighter. Plus they will also make the kitchen smaller than it actually is. When you are painting your cabinet to black make sure you choose high quality paint or you can purchase the cabinets that are already painted black
5. Traditional kitchen cabinets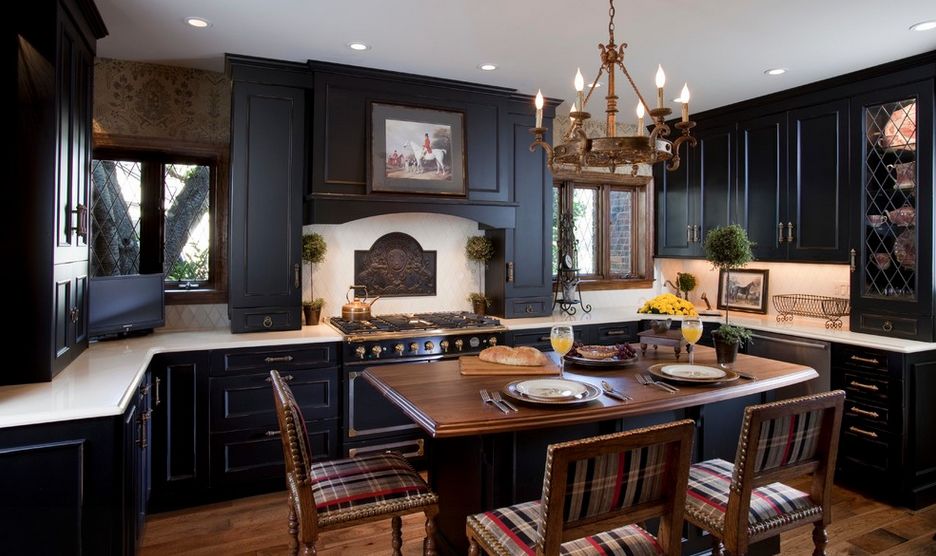 Source:
If you want functionality to meet elegance in your kitchen then you need to go for the traditional kitchen cabinets. They are still one of today's most popular designs due to their ability to pull of a timeless design elements along with classic details. Pictured above is a black colored traditional cabinet with woods tomes that are warm and contains earthy hues that are paired with the distressed color so as to balance everything out perfectly.
6. Wood kitchen cabinets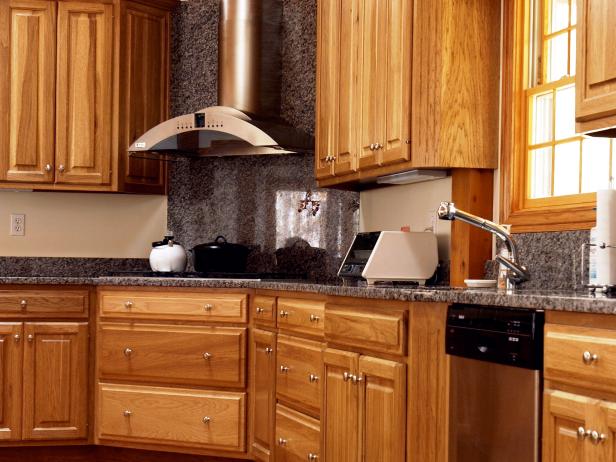 First of all, wood is the most common material that is used for kitchen cabinets mainly because of the wide range of qualities, styles and finishes that are available. The best part is that it also has the ability to create truly custom designs. Now maple wood has an attractive grain, is intricate, resistant to scratching and cracking due to its toughness. Then the oak wood is inexpensive and abundant plus has a strong composition and unique grain while the cherry wood contains a rich tone and will darken as time passes by especially due to exposure to light plus its softer as compared to maple. Finally, the birch wood has a high rating in regards to choice for cabinets due to its smooth texture as well as ability to hold stain. So if you are looking for wood then you can choose among these types mentioned.
7. Birch wood kitchen cabinets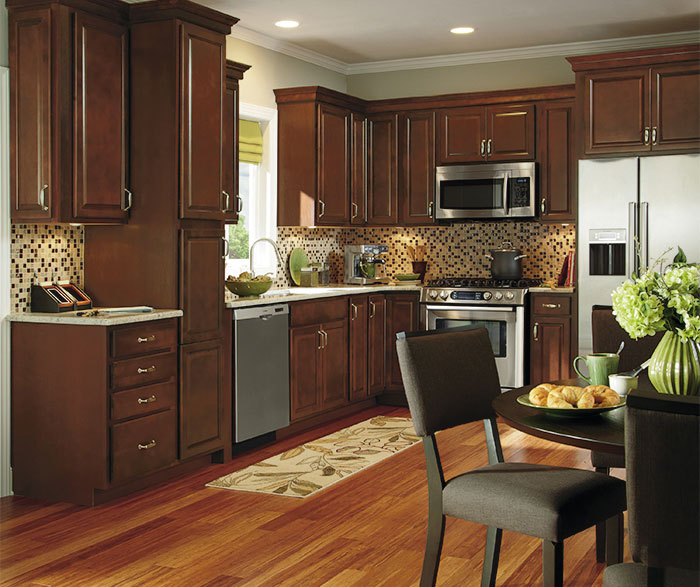 The birch wood is basically a plentiful hardwood that is obtained from the Canadian and northeastern united states forests. If you are looking for affordable kitchen cabinets then this would do because of its abundance. Its wood is pale like pictured and contains a slightly yellowish cast. It makes the best natural finish and will exhibit a very straight and natural uniform.
8. European kitchen cabinets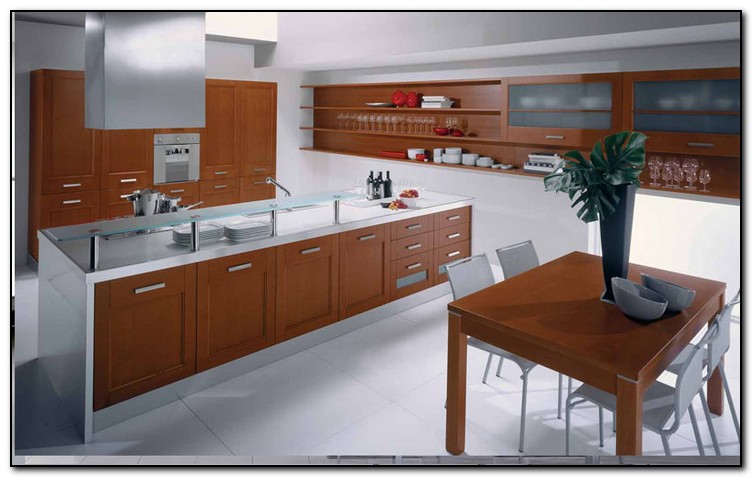 Source:
Now the European style cabinets are constructed with a higher level of modular craftsmanship that is used by European cabinet makers. One of its unique characteristics is that they incorporate hidden hinges on them. The hinge style is so identical with this style of cabinetry and the through using this hidden hinge, the European style cabinets are more expected to have no frames so that the storage space as well as access is maximized while the weight minimized like as you can see pictured above. Most of these cabinets have horizontal graining and a modern styling as their identical characteristic.
9. Stainless steel kitchen cabinets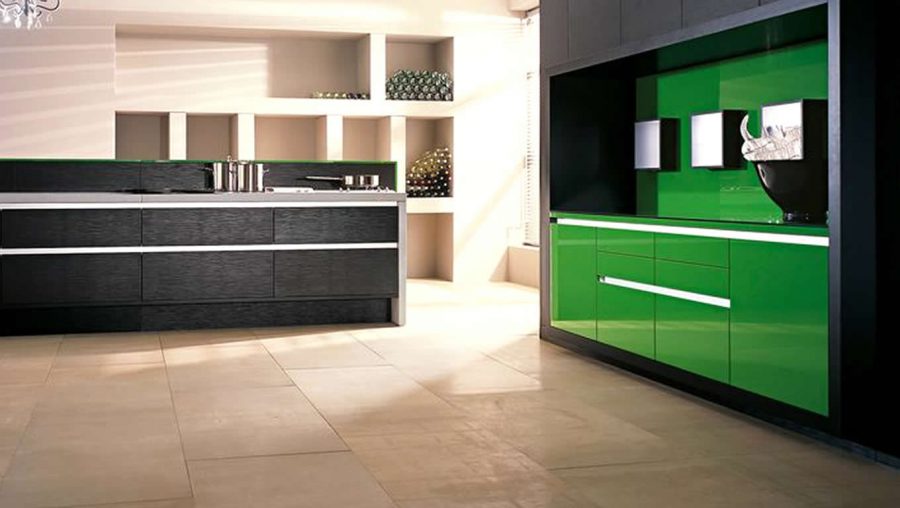 Source:
Apart from stainless steel kitchen cabinets being extremely easy to clean, they are also very durable and are sanitary material which is a very important feature for a kitchen that is frequently used. If you are an earth-friendly homeowner then this is a better choice for you because stainless steel kitchen cabinets are considered to be green products which mean you can recycle them and they are non-toxic as well as simple to clean without any use of harsh chemicals. If you have an outdoor kitchen then this would be a great pick because of their ability to hold up quiet well against the elements. In the picture above, the green color brings some warmth to the kitchen.
More Modern Kitchen Cabinet Ideas On The Next Page…