40. Small Storage with Mobility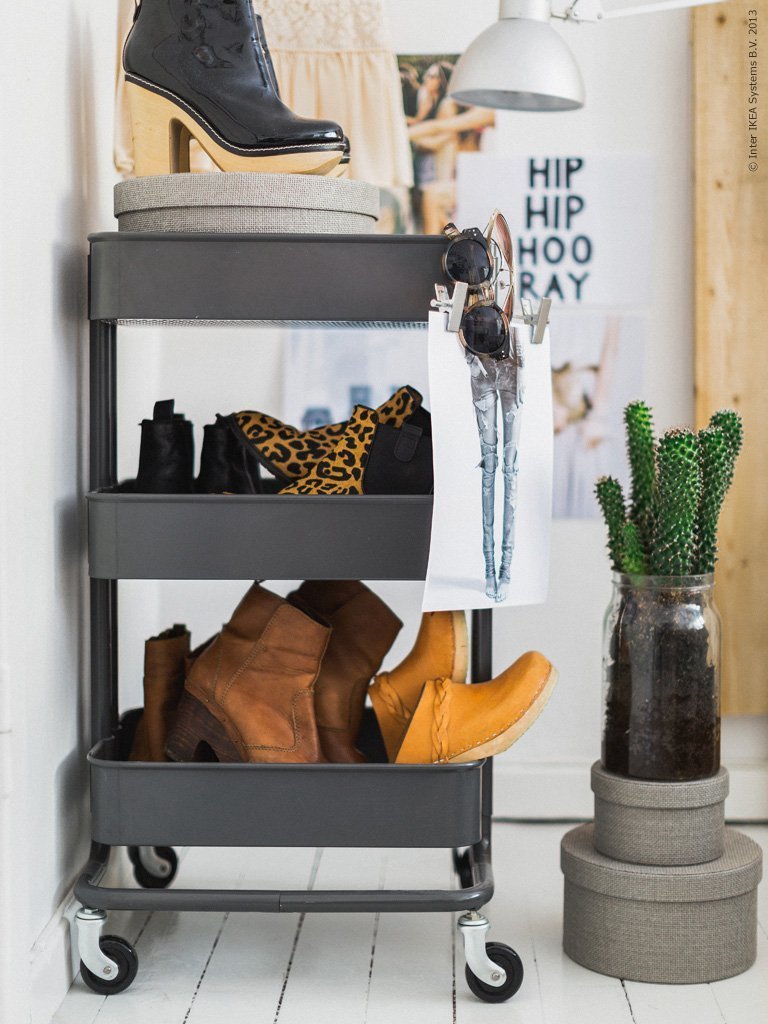 In a small house or an apartment with no enough space, you may find it hard to dedicate a specific floor area for storage of your shoes. In such circumstances, this multilevel and portable shoe storage caddy can come to your rescue. There is no need to build proper shoe storage and display area inside your home. Due to the feature of mobility in this design, you can place your shoe storage at any location inside your home even in the bathroom.
41. Multilevel Storage Table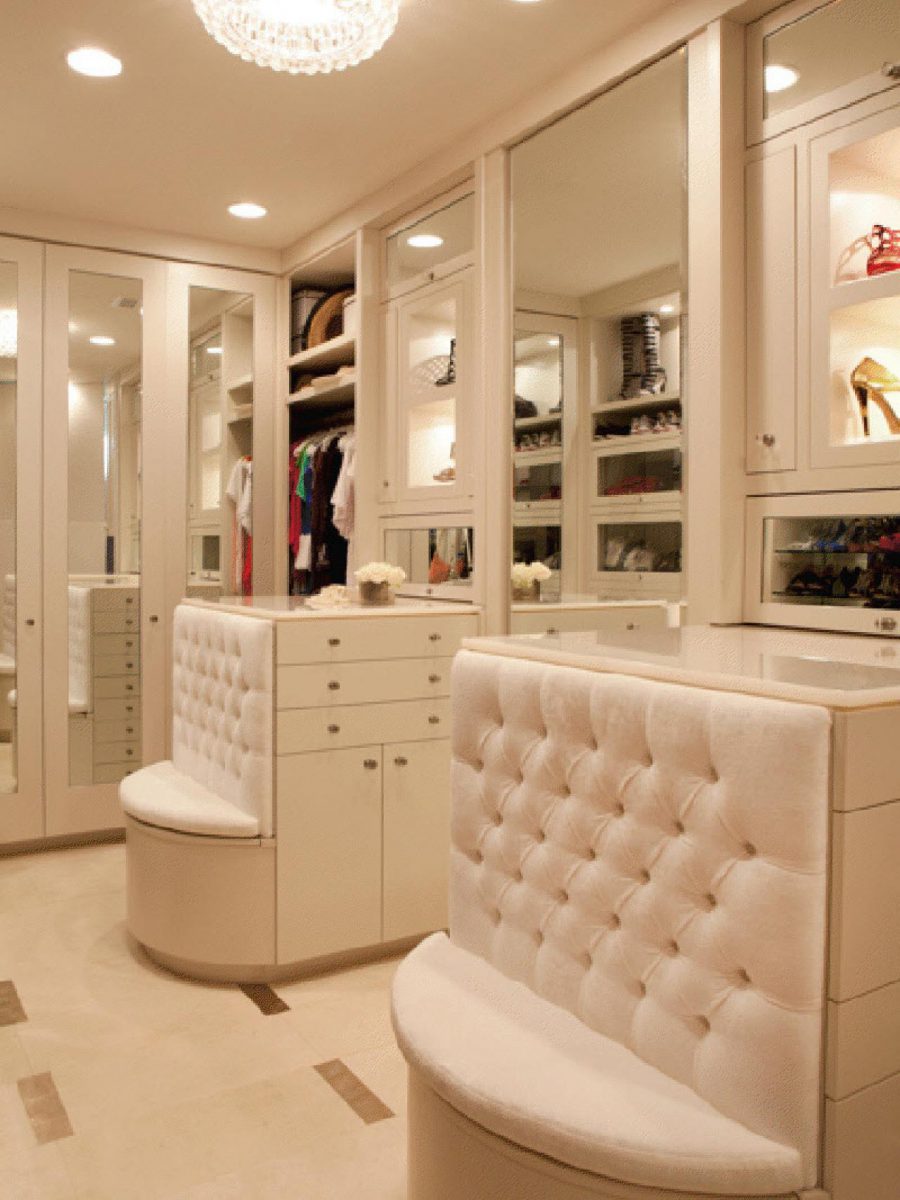 If you have already decided to keep your footwear behind a door or in a vacant corner of your house, then you might get a little short on space once your collection gets swelled. This will happen much faster if you have a large family. To maximize the storage area for a limited area, you can use this wonderful circular table with multiple levels of storage. Due to the round design, it is accessible from 360 degrees, and every pair of shoes is equally comfortable to grab.
42. Impermanent Yet Apodictic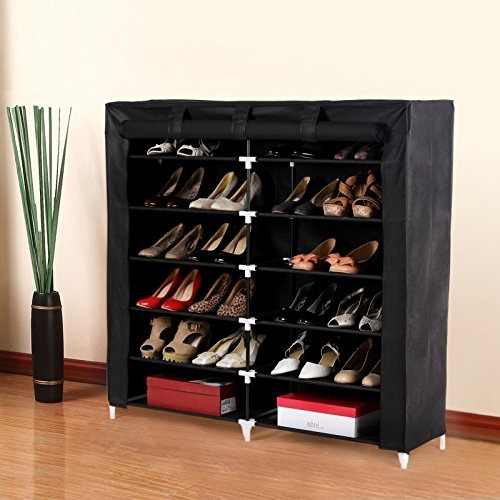 Sometimes, you may not be able to find a permanent spot for building a fixed shoe closet. Alternatively there might be occasions when a temporary place of living demands a temporary storage solution. A portable shoe rack, large enough to cater for about 40 pairs of footwear, can definitely cater for the needs of most of the people. At the same time, it is not all about the efficiency and effectiveness; the looks of this multilevel shoe cabinet are beautiful enough to add to the décor of the locale. The fabric cover gives it an option of hiding it all exhibiting a mysterious look.
43. Efficient Shoe Hangers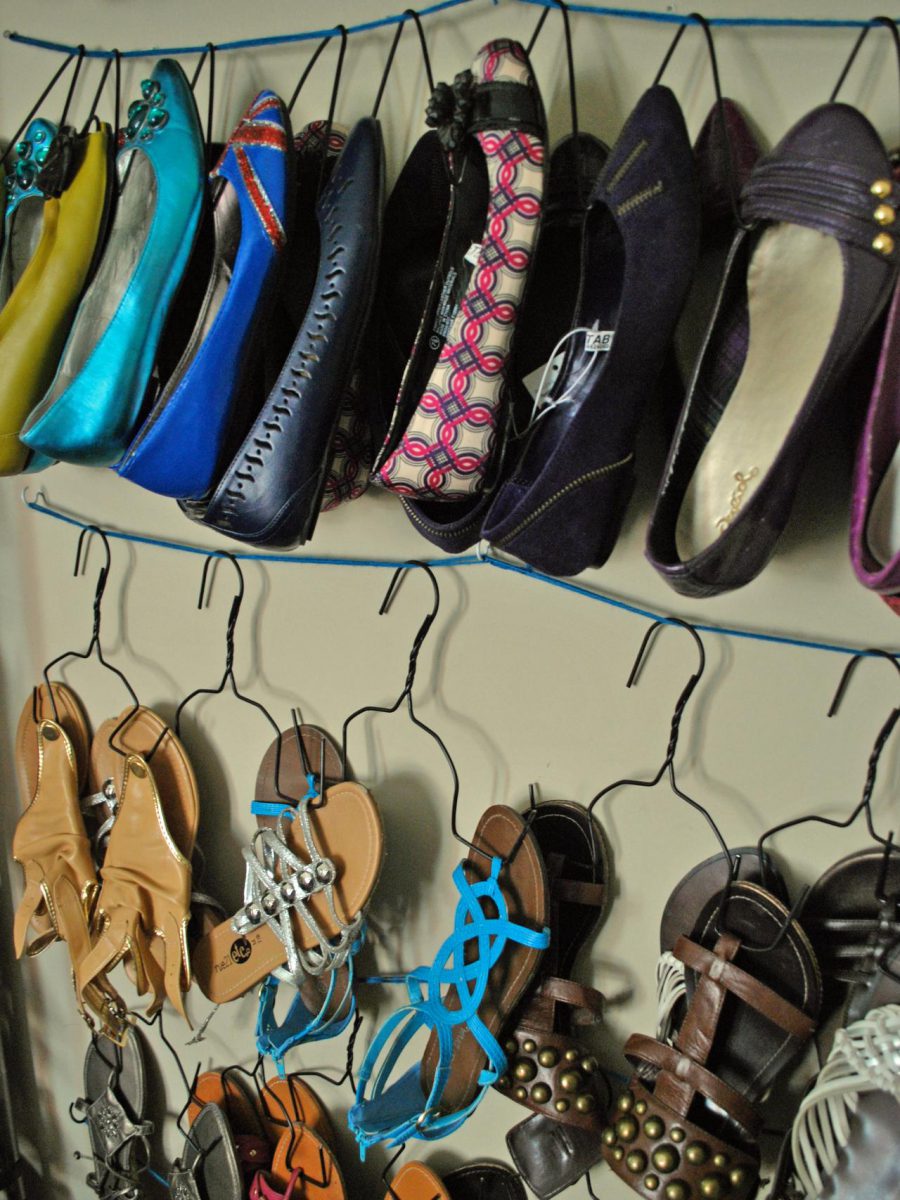 The concept of cloth hanging when implemented gives you an enhanced display and ease of selection in the times of hurry. Same advantages can be enjoyed when you hang your shoes on custom designed shoe hangers. In this shoe storage idea, there are different shapes of hooks designed separately for various types of shoes. Additionally, you don't need a proper storage area or a cabinet for this endeavor, just find a vacant wall and decorate it with your lovely collection of footwear.
44. Peg Them Low Behind The Door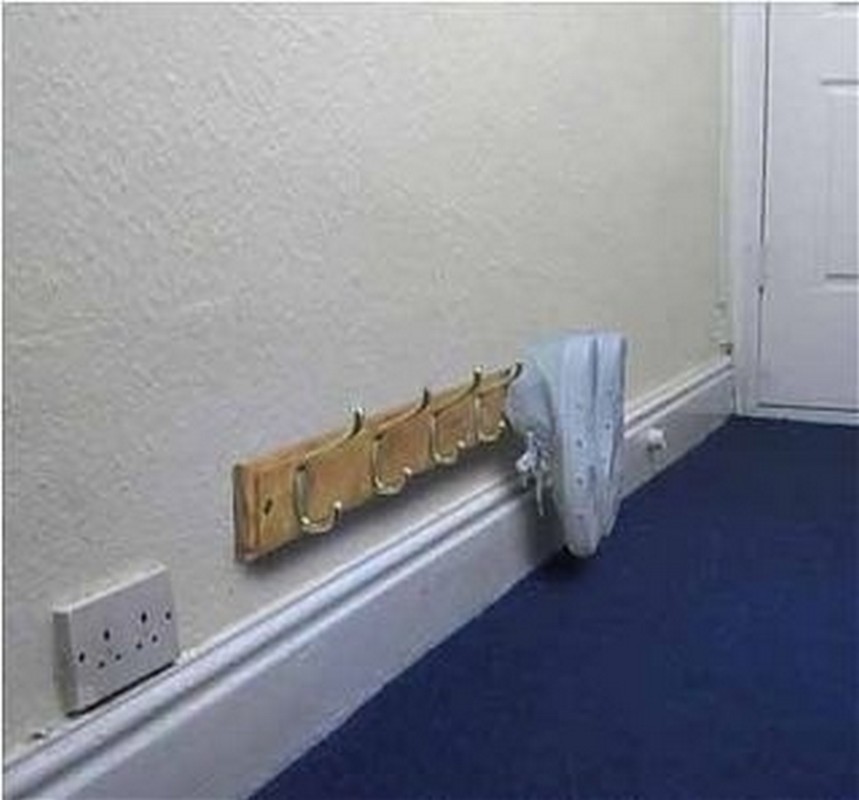 Most of your casual shoes are not meant for putting into the expensive closets, especially those used for sports or during rainy season. For such collection, a conventional peg fixed behind the door is a simple but effective storage solution. Rather than walking all over the house into your personal closet with your outdoor casual shoes on with mud underneath, you can just place them on the peg near your home entrance. So that the odor of the joggers and other related side effects have no effect on the inside cleanliness and environment of your home.
45. Adorable Shoe Drawers for Family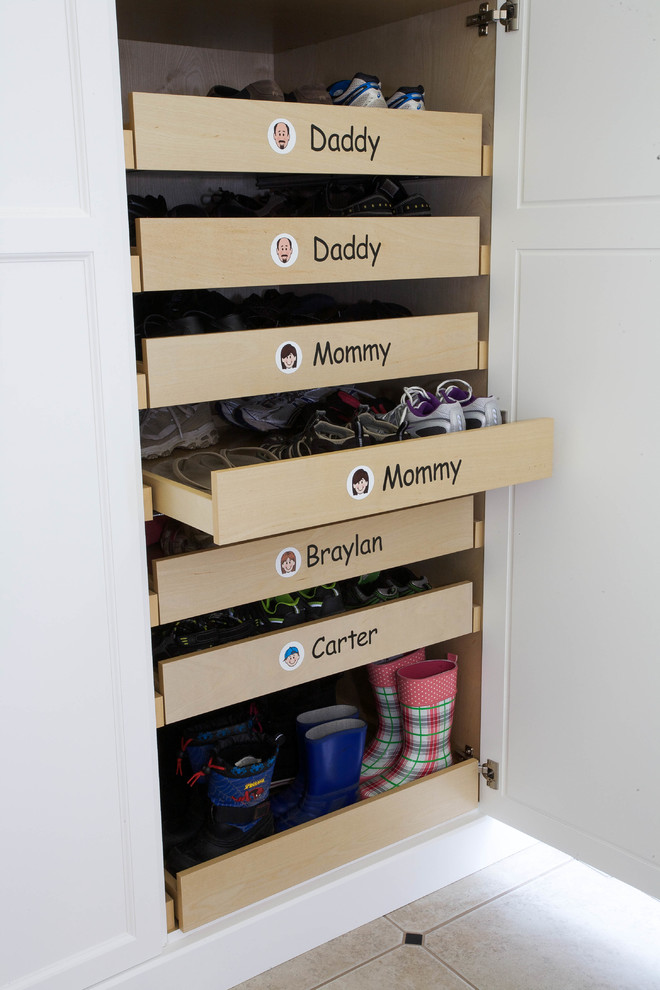 Application of the concept of tagging in the storage areas proves to be an excellent concept as it makes the organization easy and funky at the same time. The adorable tags on the shoe drawers make this storage a lovely sight while ensuring a convenient operation at the same time. This shoe storage hack is especially attractive for children and motivates them to learn how to organize their belongings. Another smart feature of this storage is the placement of the drawers; the children drawers are lowered to enhance access while daddy can easily organize the footwear in the top drawer.
46. Display on Sleek Metallic Mount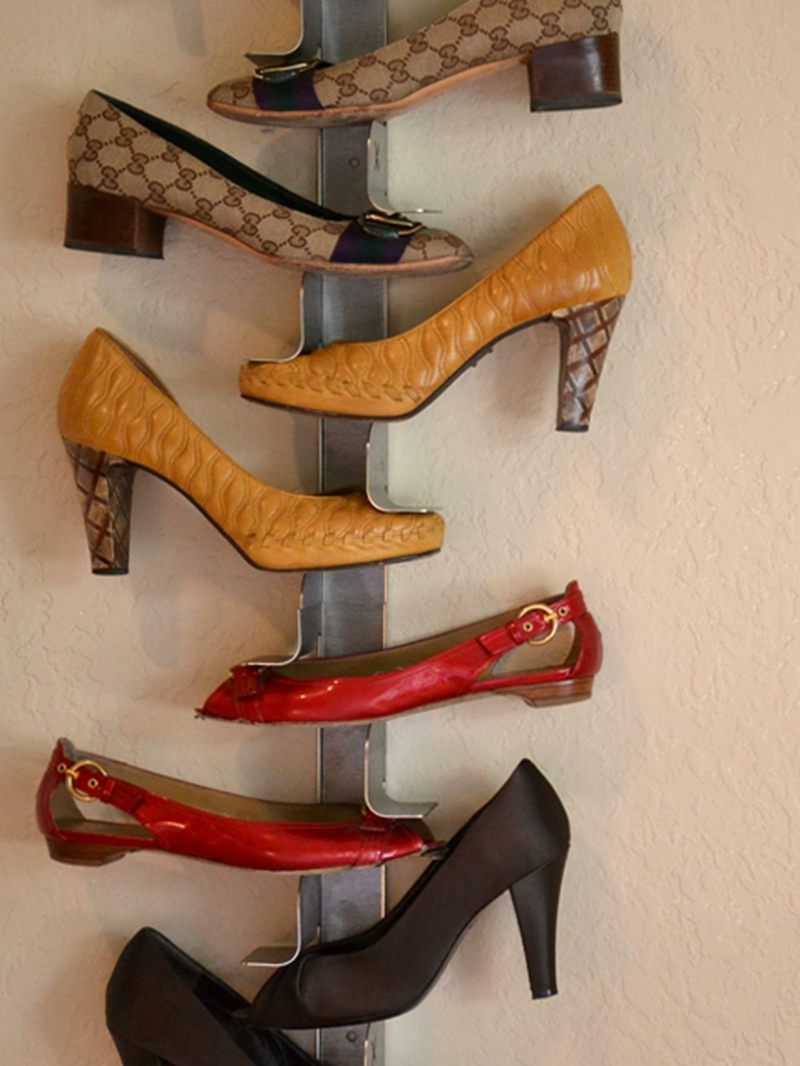 If you have a beautiful and aesthetically pleasing collection of fancy Prada and other such ladies footwear, then don't hesitate to use them in décor of your household. This straightforward and elegant metallic shoe rack is perfect to offer the full view of your lovely high heels and other exquisitely fashioned footwear. By employing this shoe storage idea, you can not only save the precious floor space of your house, but also your wardrobe is comprehensively displayed for convenience and time-saving.
47. Slide Them Out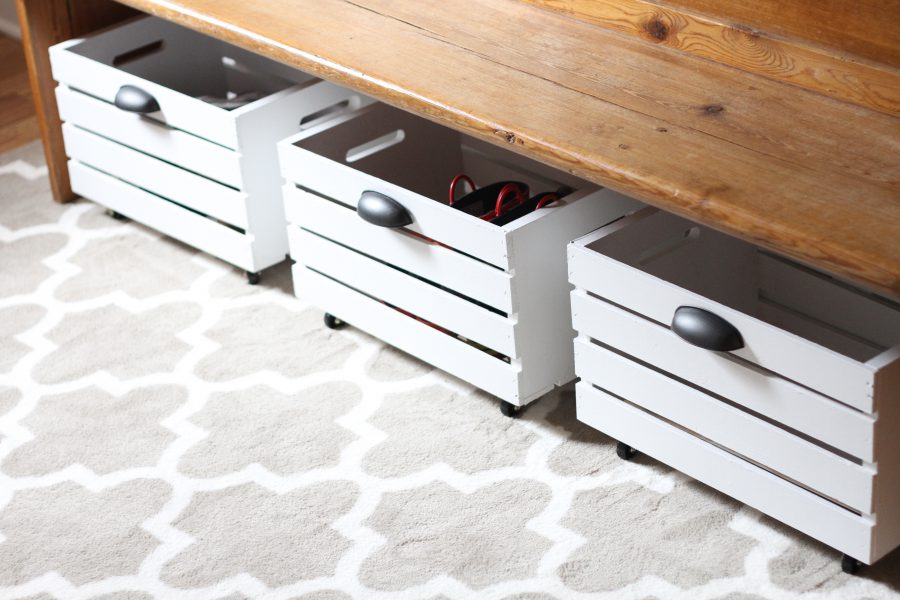 In most households, the space beneath the sleeping place is either empty or a mess. It is hard to place things under the bed and organize them for better display and storage due to lack of accessibility. For efficient utilization of such difficult corners and spaces, storage bins are an innovatively refreshing idea. If your bed's lower profile is high enough, you can place rolling wooden bins there to store a multitude of items. An upgrade on the slide tray design idea for shoe storage, this option gives you more depth for storage. Also the visual aspect is also enhanced with a plenty of options in terms of visual presentation.
48. Illuminate With Back Light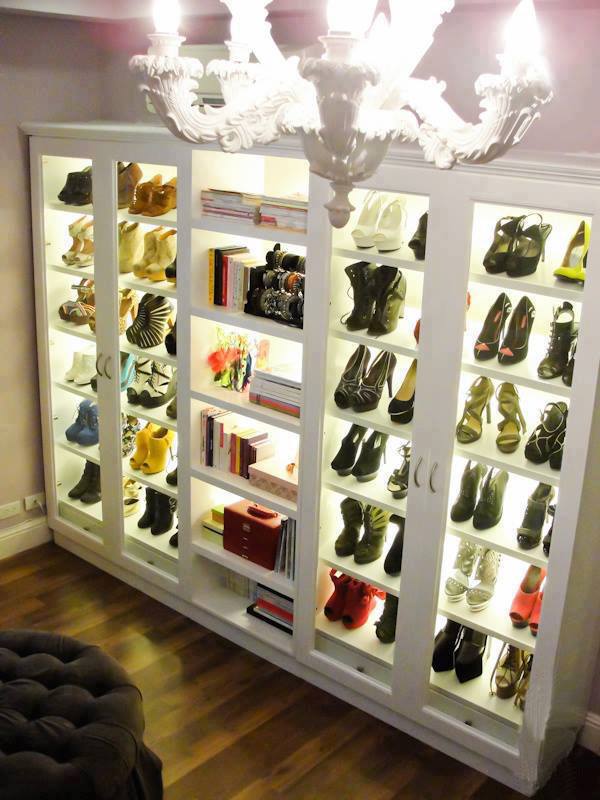 In case you have placed or build your shoe storage in a darker corner of your house, then you may find it quite difficult to select the right pair of shoes every time you go for it. So it is essential to have proper lighting arrangement in your wardrobe for meaningful display of your belongings. This shoe storage design idea is blessed with wonderful backlighting to magnify each and every detail of the articles placed behind the glass. This lavish shoe closet has a central space to put various items other than shoes
49. Organize in the "V"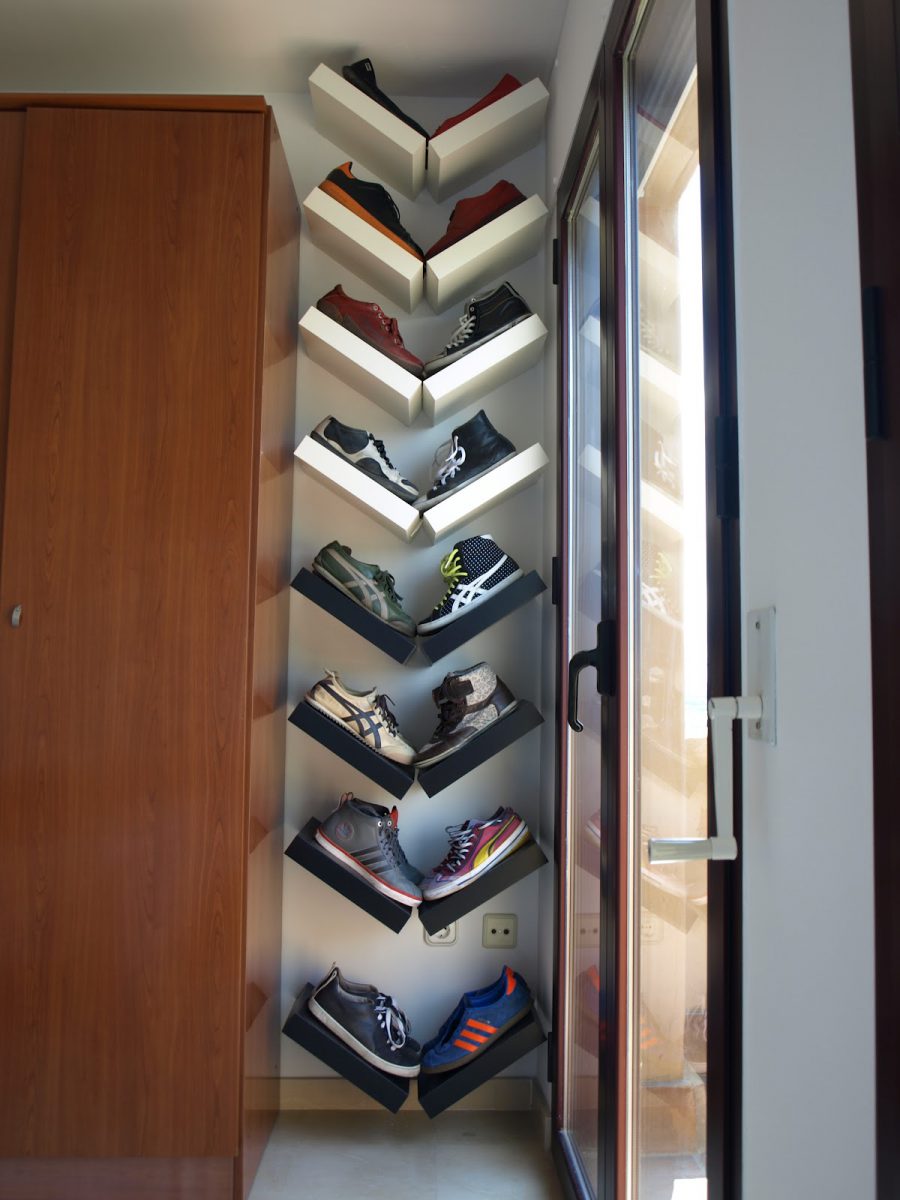 The empty and unused corners of your home are often a matter of concern when it comes to home décor. It is highly desirable to convert such odd spaces into organized storage solutions for your shoe collection. This oddly narrow but heighted space is smartly converted into a V-shaped shoe display wall. Along with an efficient storage for a large number of shoes in a small space, this design offers a complete display of the collection in an aesthetically pleasing way. Illuminated by abundant natural light, this funky and interesting shoe storage solution offers a splendid sight to add to your home décor.
50. A Style Statement With Shoes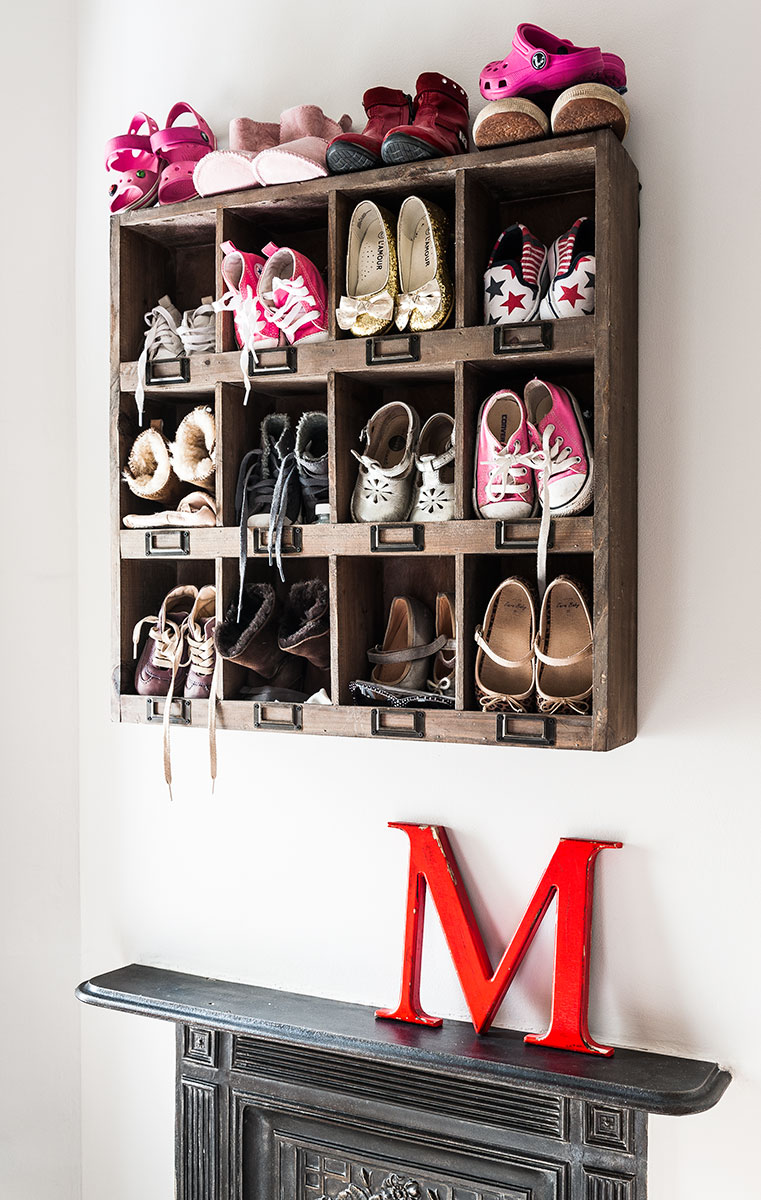 Displaying your shoes by making them a part of the home décor is not a new concept, but there are many creative and lovely depictions available in the home interior design market. You can have a detailed look on them to inspire your idea. One such representation is shown in the graphic where a shoe cabinet is hanging on a plain wall over the well-designed fire place. The cubbies are intelligently sized to accommodate yours and your children's shoes. It must be fixed firmly on the wall to avoid any fall out event.
Check Out The Video Portrait of Best Shoe Storage Ideas