The living room is usually the area in a home where the entire family gathers. It is also a venue where guests can be welcomed into the home. A properly decorated living room can be relaxing just for anyone who wishes to use this part of the home to take a break after a long day at work. Other than from being a relaxing room in the room, it can also be used as a room for the family to watch movies together or play video games.
50 Amazing Small Living Room Design and Ideas For Small Spaces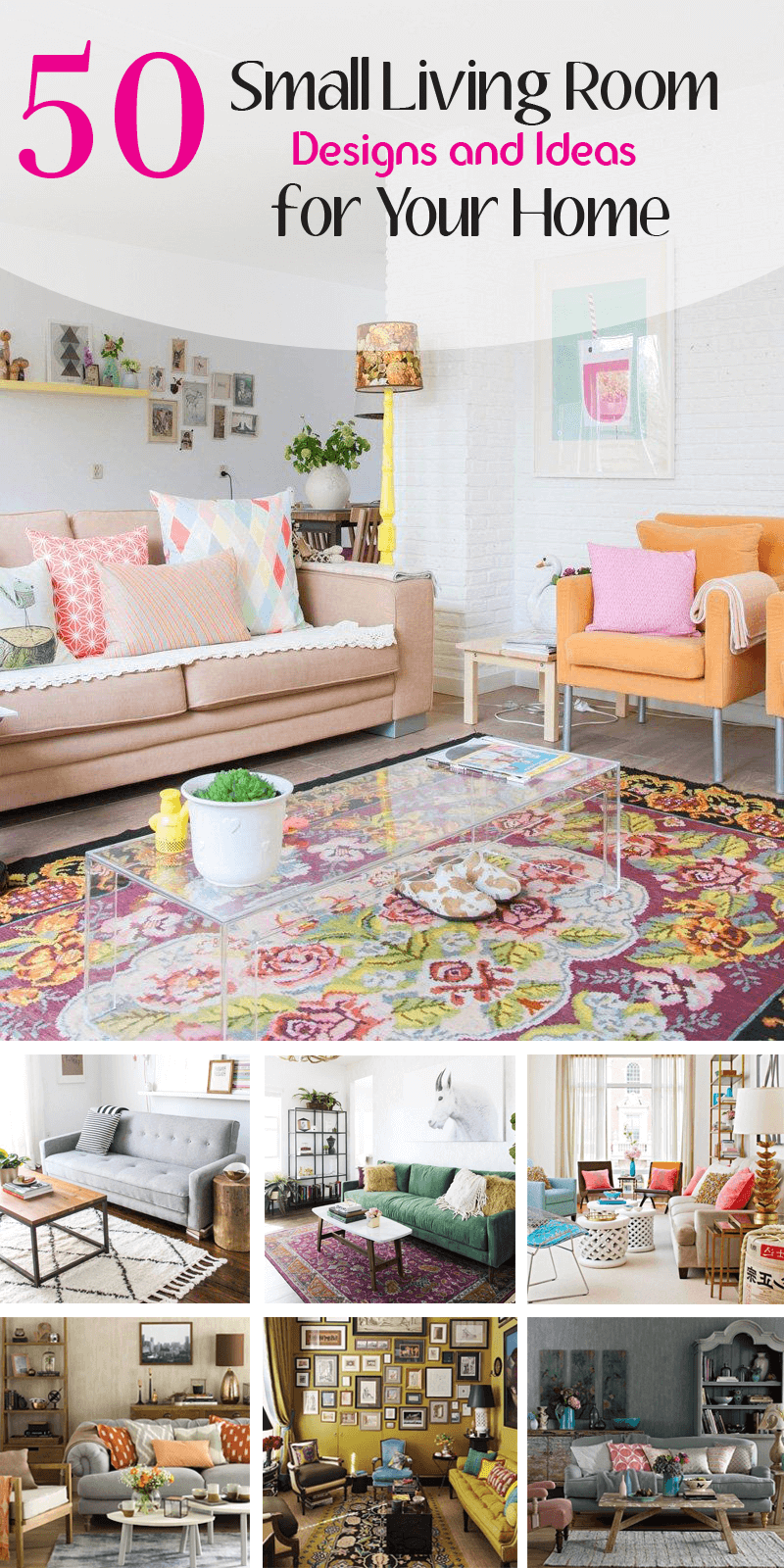 Because there is much activity that can be done in the room, many typically think that in order to function well, a living room needs to be spacious enough. This, however, is not necessarily the case; especially in a household where there are only a few individuals living in it. Despite having a small living room, there are still a number of ways to design the room to make it look cozy enough. If you're in need of some ideas on how to design a small living room, here are a few tips:
1. 50 Shades of Gray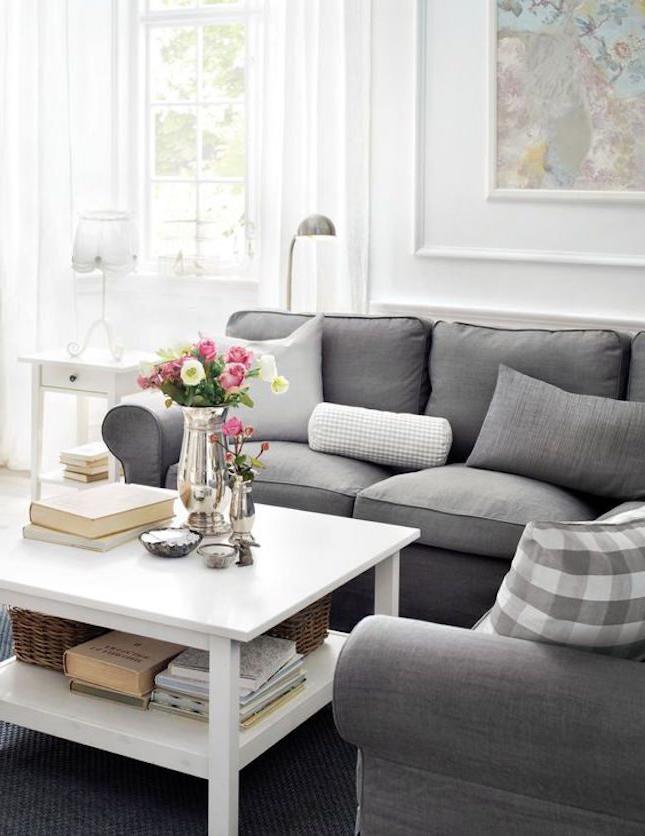 Usually, gray is a color associated with something depressing. Because of this, some interior designers opt to skip this color palette in lieu of a livelier bunch. This isn't always the case though since there are some designers who have been able to give living rooms a soft and gentle touch. By using hues of gray, you'll be able to create a relaxing and warm atmosphere in the room. Instead of using bold colors, you can opt for gray as it doesn't result to a palette that's a little blinding. Combined with neutral wooden accents, the gray color will work really well.
2. Use Accent Pieces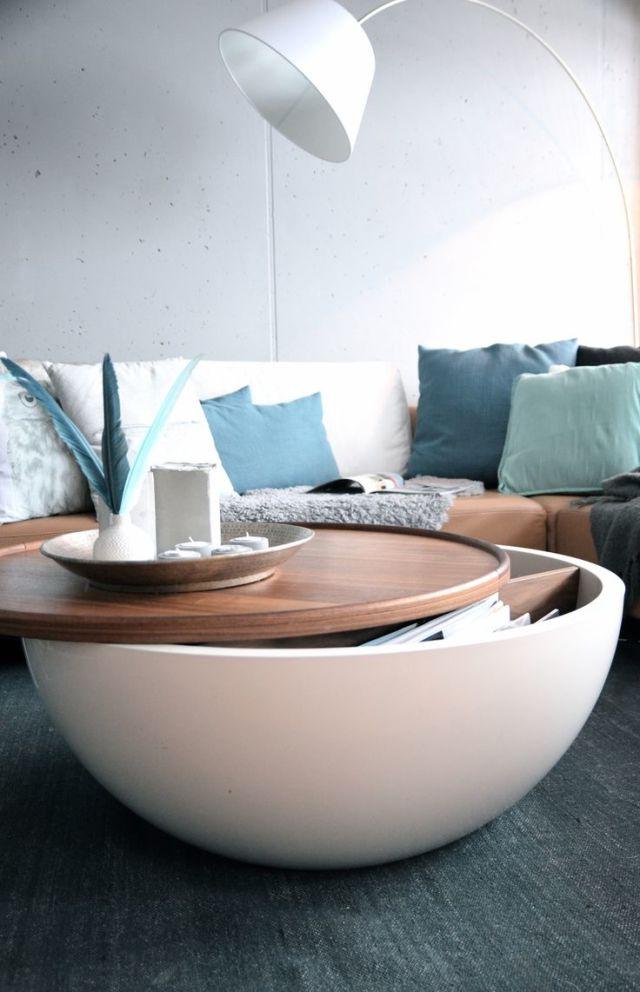 Another way you can spruce up a small living room is to stick with an accent piece. When working on a tight budget, it can be okay to stick with an accent piece in a room. This helps get rid of a boring, dull space as there is a visual oddity in the room. One good small living room design example here is to go with a signature piece like a rug or a center table that can attract an individual's eye before everything else. In doing so, you can ensure that the piece catches their attention before they turn to look at the other things in the room.
3. Mirror Illusion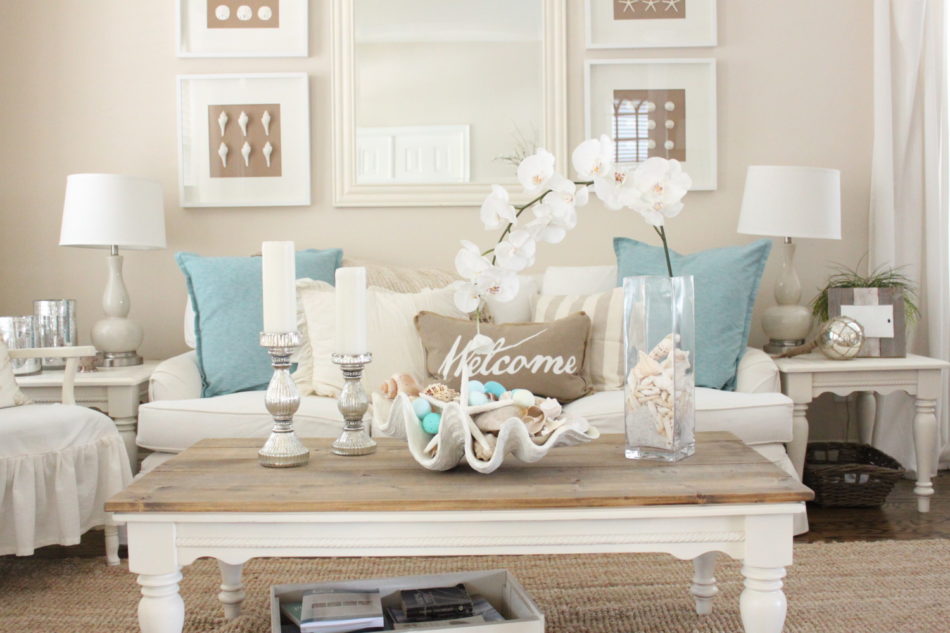 Mirrors work their magic best when placed in a small room. The reflection of the room on the mirror makes it look like the room is a lot bigger than it actually is. And even when working with a room that has an awkward shape, a mirror illusion can do its trick too. You can easily transform the look of a room by adding mirrors to it. Additionally, the room won't feel too cramped anymore.
4. Hit the Beach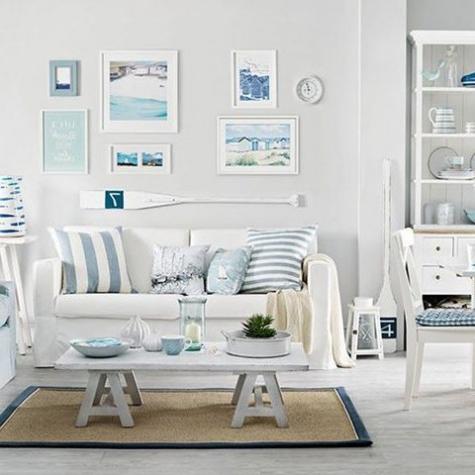 A number of small living rooms have been accustomed to look like they are on a beach. Many designers make use of signature pieces that are reminiscent of a vacation at Bora-Bora or The Maldives—the varying shades of blue and rustic wood can complete the entire look of a room. One way to incorporate the theme is by adorning one side of the wall with abstract white sculptures while decorating the other side with the key pieces. This completes the entire look of the room without spending too much money on it.
5. Defy Gravity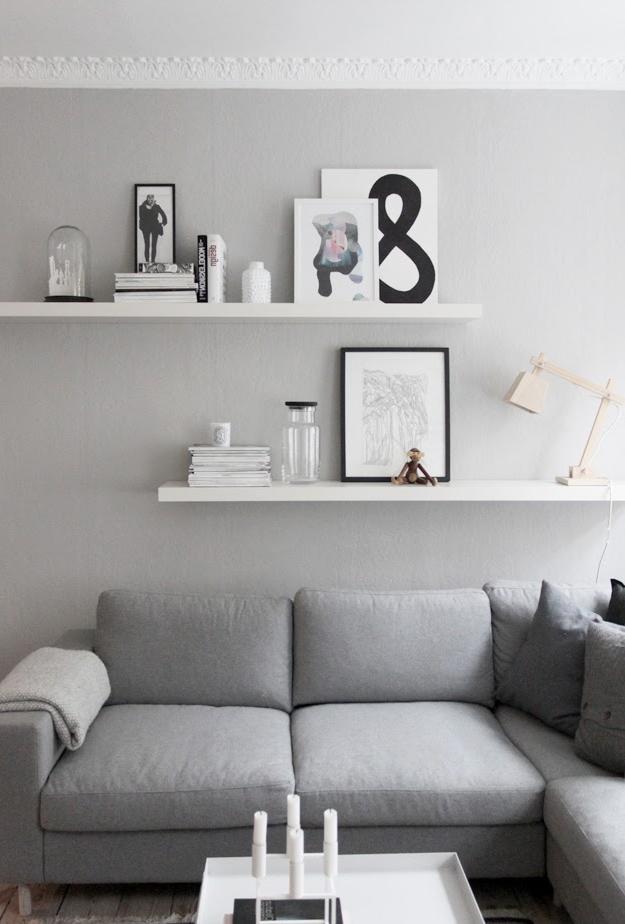 When working with a small living room, the trick is really to keep things off the ground. Instead of using shelves and storage desks, go for wall-mounted shelves. Not only does it give more space for other things, it also helps in making the room look bigger than it really is. By mounting furniture onto the wall, the unnecessary posts and furniture legs can be gotten rid of. At the same time, there'll be enough space to store items underneath the table.
6. Consider Texture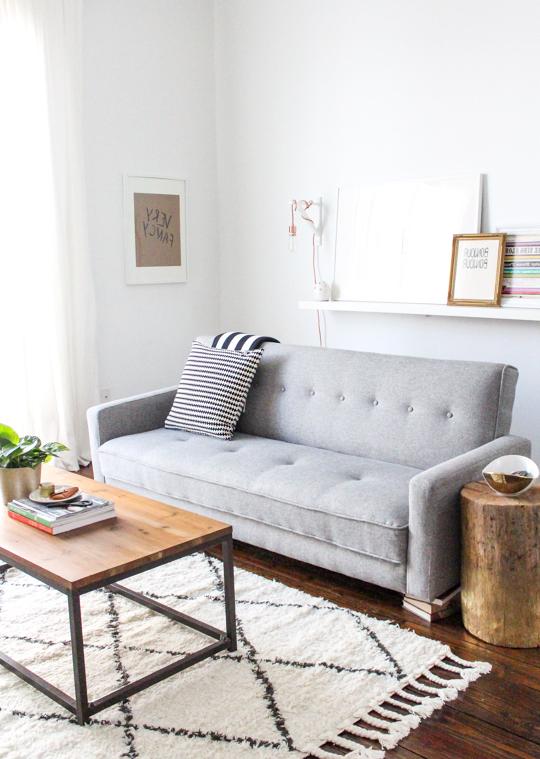 Apart from just picking out the right color scheme for your small living room design, you should also think about the furniture texture you pick out. One key piece of furniture you can go all out with on texture is a coffee table. You can pick out a coffee table made of a combination of rough hon wood legs and smooth glass on top. This creates a unique appeal in the room that will make it a stunning conversation starter, especially if you plan on hosting guests in your living room.
7. Contradict Shapes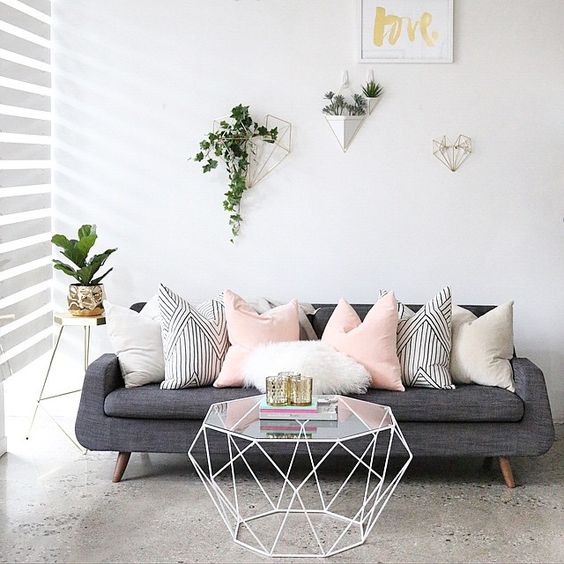 This is one of the those best small living room design which can easily be decorated by using different elements. The technique here is to balance and contrast one another. Instead of focusing on using furniture with the same shapes, try to experiment with polygonal and round items. The difference between these pieces may contradict one another but after looking at the room as a whole, you'll be able to create a balanced look that takes the attention away from how small the room is.
8. Use Space Saving Furniture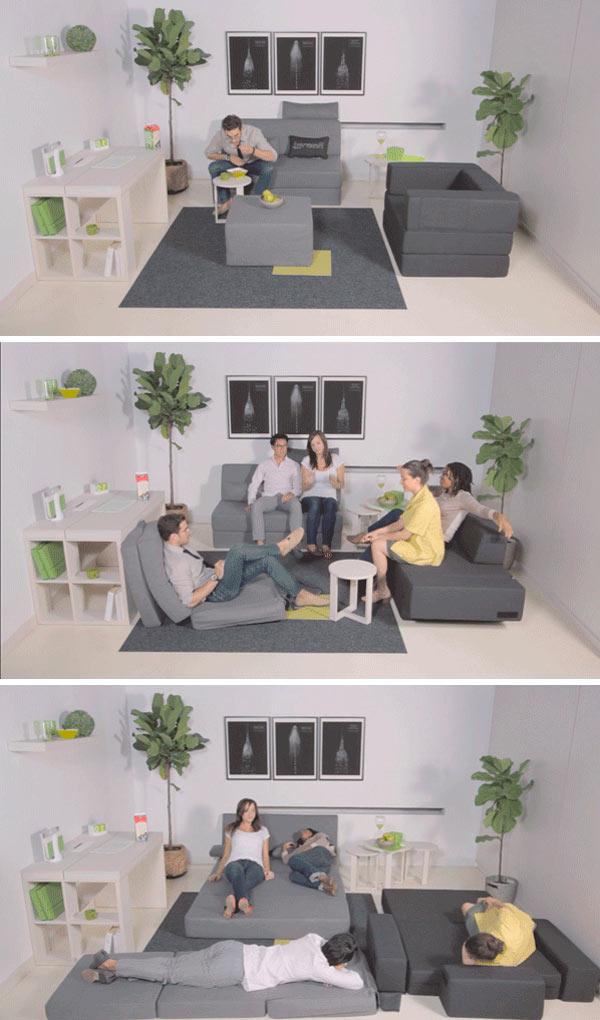 With the abundance of space saving furniture, you'll be sure to find pieces that will make you excited about your small living room. The use of these furniture can allow you to welcome guests into your home without being worried about where they'll sit. Along with space saving furniture, make sure to use shelving units that still give you enough space. The trick is to make sure you use space saving furniture you can easily arrange to accommodate a group.
9. Soft and Plush with Pastel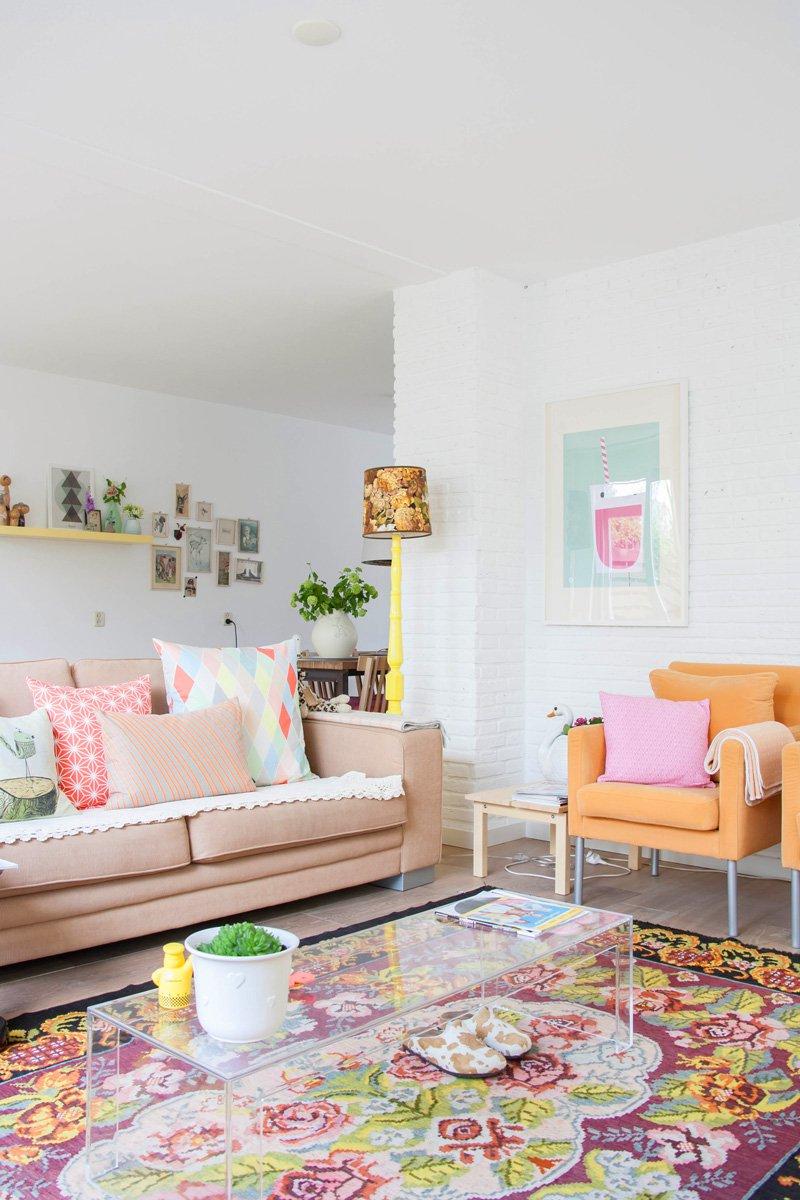 Considering the fact that living rooms are considered as a place in the home for relaxing, a pastel-themed room can do a lot of good to a home. Adorn the home with soft and plush items in pastel colors so you can create the cozy experience you are looking for. As for the coffee table, make sure that it comes in a neutral shade or go for a transparent piece so you can achieve a creative effect in the room. The pastels will be a refreshing color to the eyes that will never tire you out.
More Small Living Room Design Ideas On The Next Page…