20. Express Yourself With Colors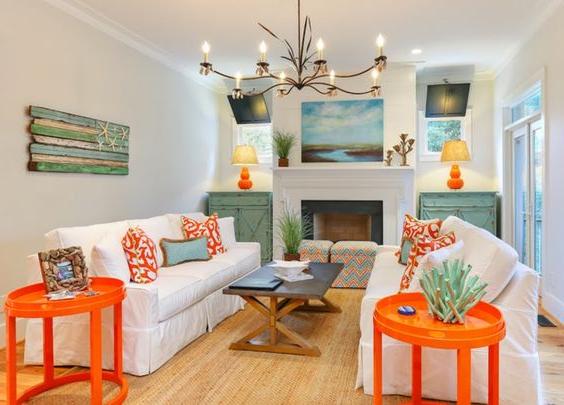 Colors speak a language that needs no words. Just one look at the color and you'll instantly get the message it delivers. Because of this, many home designers make sure to incorporate the colors that portray the personality of the homeowners. For those who have an intellectual personality, blue is the preferred color. Meanwhile, orange works best for those with an outgoing persona. Make sure to identify what your personality is so you can pick out the right colors you wish to convey in your living room.
21. Keep It Zen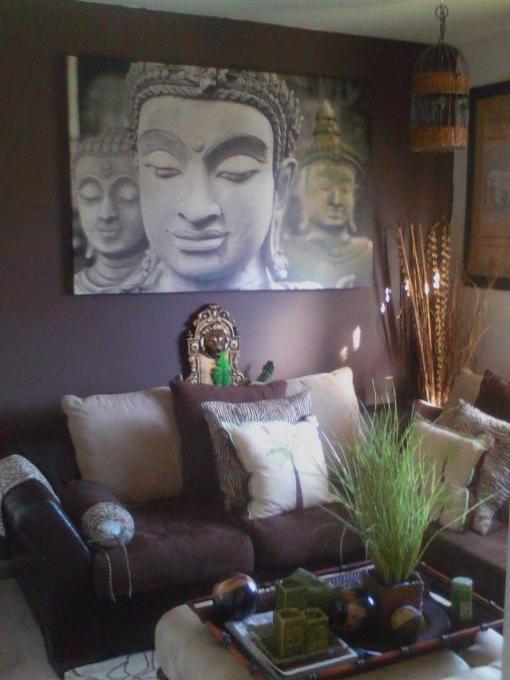 One of the best ways you can decorate a small living room is to make use of pieces that speak to you of your favorite culture. If you are fond of a Zen lifestyle and its influence on interior design, you can decorate your living room with hints of its elements. To keep the interior modern, you can throw in a few modern pieces instead of sticking with a traditional look.
22. Keep It Functional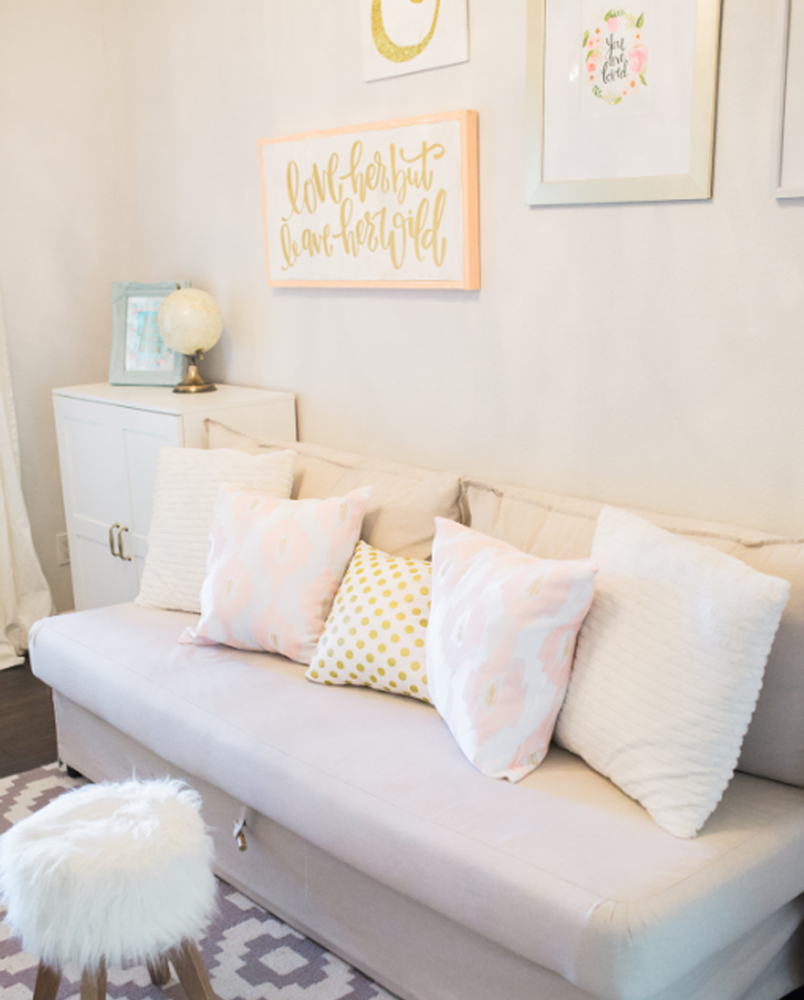 If you often invite guests over to your home, you can offer them a place to stay for the night in your small living room. In order to do this, you simply have to equip your living room with a stylish sofa bed that can double as a bed for your guests. Ever since sofa beds became popular, they have been widely available in a number of furniture stores throughout the world. Some of these even come in different shapes, styles and colors. So if you're looking forward to hosting some friends, you can easily use your small living room as a place for them to sleep.
23. Optimize Seating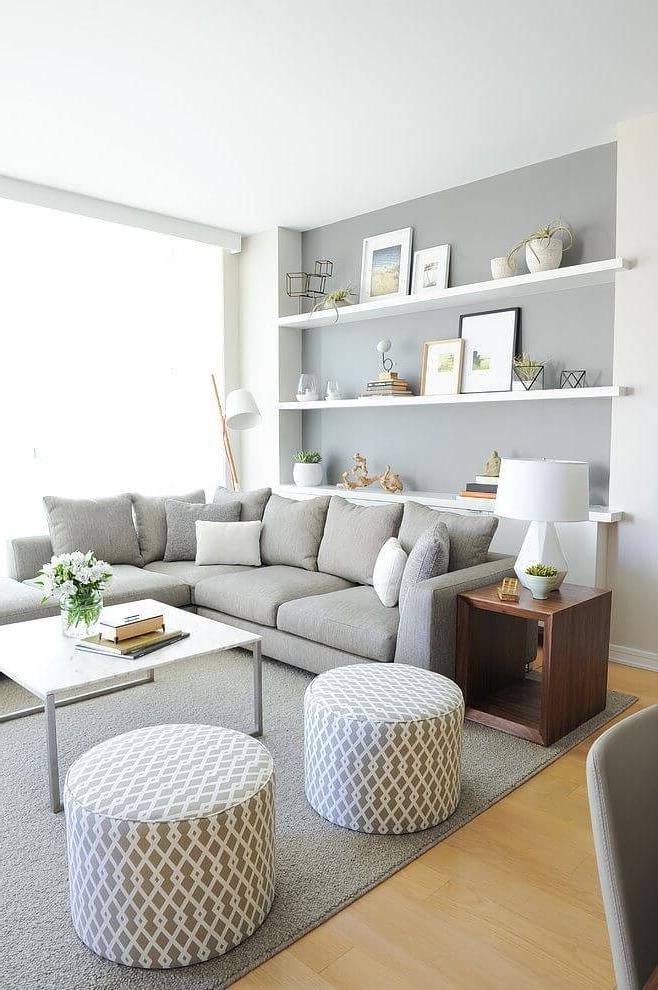 When you have a small living room to work with, you really have to make the most out of the space given to you. This is why it is so important to be mindful of the furniture you purchase. Considering the fact that a living room is a place for family and guests to gather, you need to have a lot of seating options available. One way you can achieve this is by looking for furniture that can double as a chair or a sofa. There are now a number of chairs that have storage areas inside them. By using one of these chairs, you'll be able to hit two birds with one stone. And in the process, keep your small living room design looking great.
24. Keep the Colors Balanced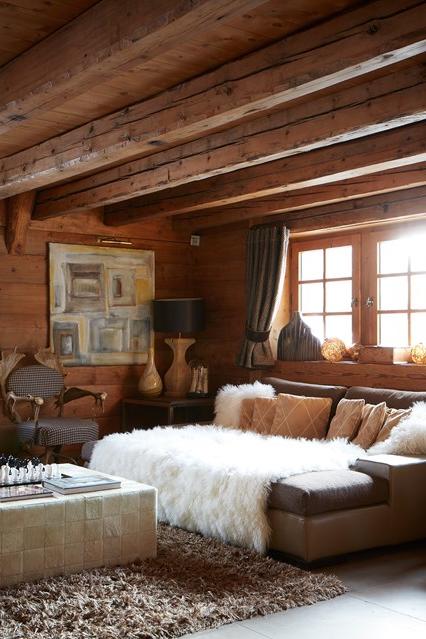 The best trick to follow when working with design is to keep everything balanced. If you have a wooden living room and you wish to keep the colors prevalent in the room, you have to remember to make the most out of earthy colors that will compliment it best. The result of the combination will be a symmetrical look that can't easily be replicated by expensive furniture.
25. Use Sandalwood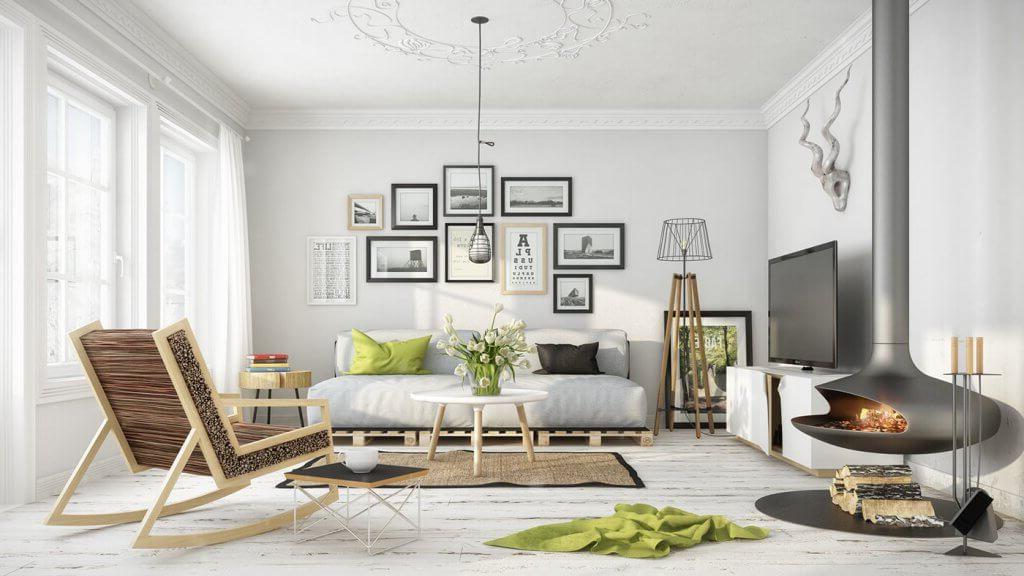 If you wish to keep a simple living room yet allow it to embody a natural charm, the best way you can do this is by keeping things neutral. You can make use of clean colors so that you can let the room breathe air into the space. The good thing about keeping a neutral tone in your living room is that it will look brighter instantly. Paired with the right furniture, your living room can look comfortable and inviting.
26. Show Your Eclectic Taste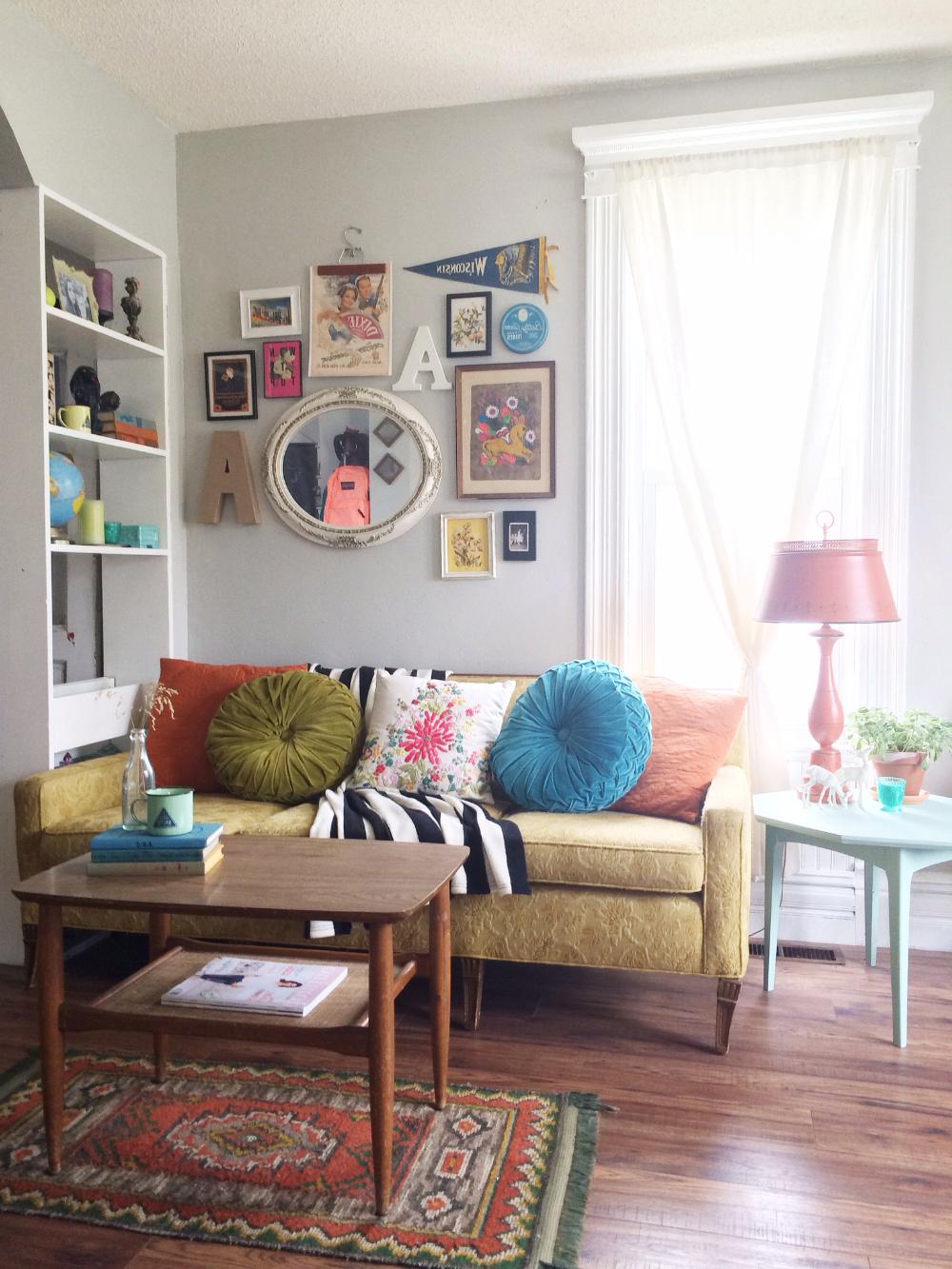 Another good idea to use in a small living room is to embody an eclectic design. This is usually depicted by using different styles together through means of using color, finish, shape, and texture. While the colors vary from one another, a few neutral hues are maintained to tie everything together. This harmonious effect creates a charm that works best in small spaces.
27. A Play on Colors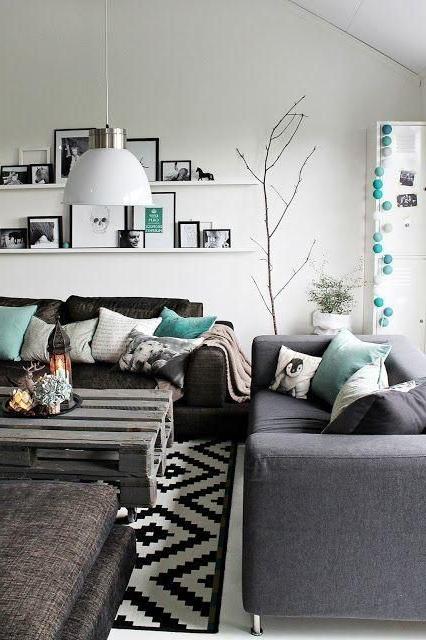 Sometimes, the best small living room design choices would be to go with something totally basic. And in its purest form, you can always rely on using black, white and gray as the primary colors for your small living room. This is a great palette to work with, especially if you're confused about picking the colors you want to use for your home. Once you have your canvas, you can then decide the color you would like to pop in the foreground. Just like this living room, teal was chosen as the color to stand out against the minimalist affair.
28. When All Else Fails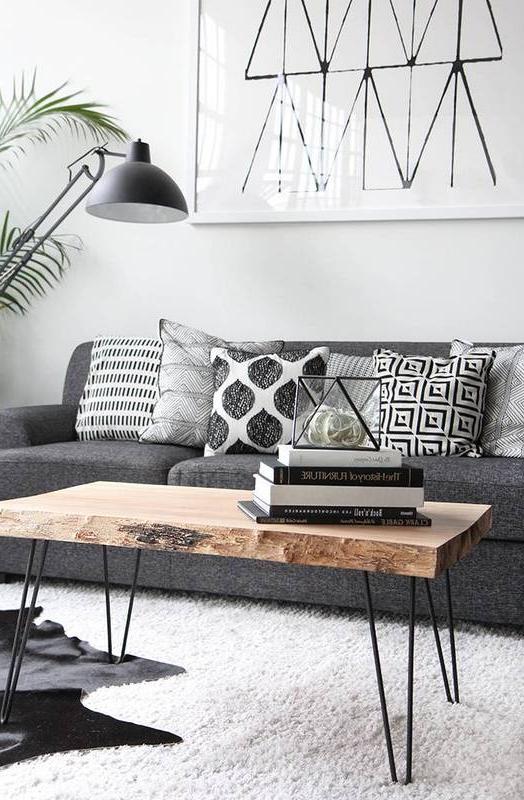 Source:
There are people who just can't seem to decide on a color they would like to use for their home interior design. And since you will be working on a room with limited space, you truly have to be careful when picking out the right colors you wish to use. This is because you would not want to combine colors that would make your room look too noisy. Instead of making your room look bigger than it really is, your living room will appear too crowded with all the colors trying to pop out for attention. As such, in certain circumstances, it's better to stick to a white and black theme.
29. The Minimalist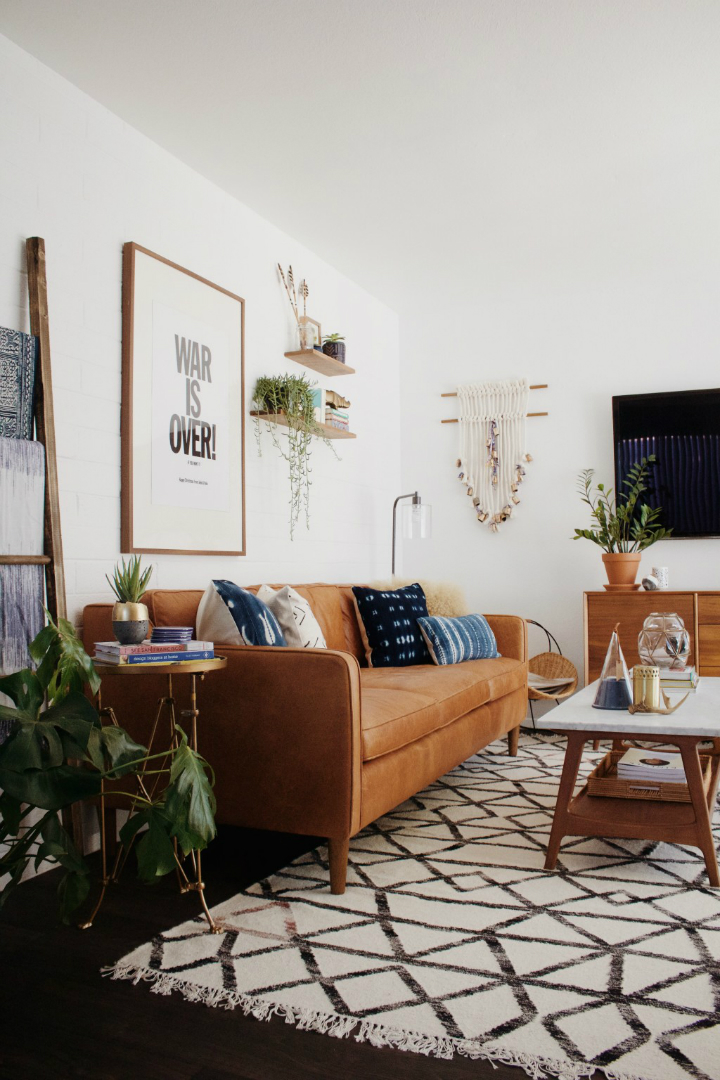 Some people associate minimalist design with black and white colors. However, this isn't the only option available to those who wish to be different with their choices. Instead of sticking with a black and white color palette, you can make use of other monochromatic options. Other than black and white, you can still opt to go for minimalist with the use of browns and white colors. You can make your living room stand out because of how these colors complement one another. Plus, if you add in some plants, you'll be able to turn your living room into a naturally stunning place without going over-the-top with your interior.
More Small Living Room Decor Ideas On The Next Page…