10. Gentleman's Room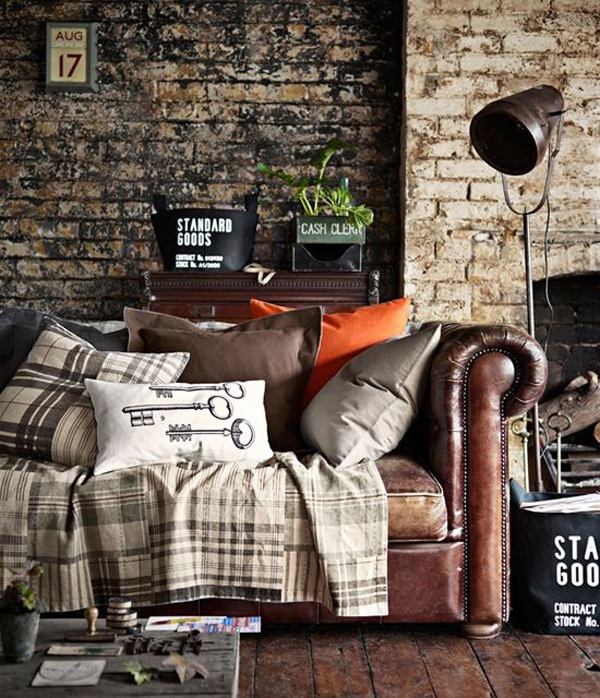 If you want to create an impression that the room belongs to a gentleman, the trick is to use pieces with black, red, white, and dark brown colors. The furniture should also be made from dark hardwood material to give an impression of an inviting gentleman with a sophisticated air to him. This creates a lasting effect that gives a manly feel to the room.
11. Contradict Simplicity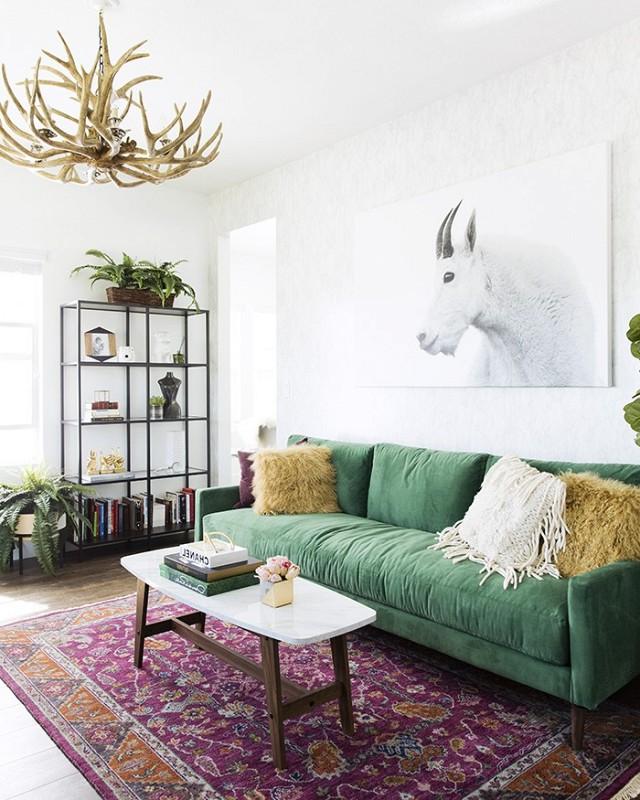 Decorating a small living room may be a struggle for some people, especially if there are already pre-existing pieces in the space that needs to be worked on. But even so, the important thing to remember is that you should not be afraid to take things a notch higher if you feel like it. Instead of sticking with a plain, solid wall, you can contrast it with colorful furniture or even go creative with an animal portrait on the wall or this horn chandelier.
12. Let the Pillows Do the Talking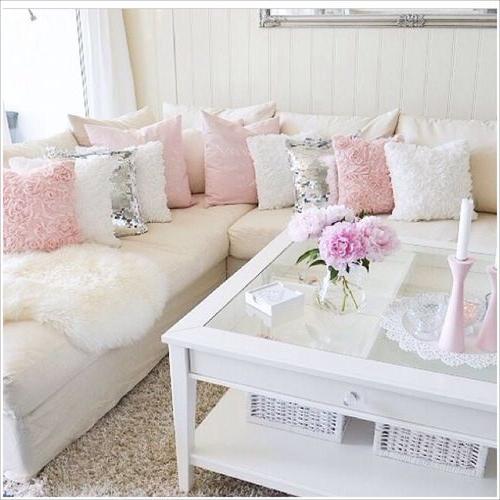 One of the easiest ways you can add color and creativity to a small living room is by equipping it with several throw pillows in hues that complement one another. You can mix and match various colors so you can contrast one another, thus creating a seasoned look. There's really no limit to your imagination when you design your living room with pillows. The best thing is that whenever you feel like changing the look of your room, you can easily do it by changing the pillowcases.
13. Hello Yellow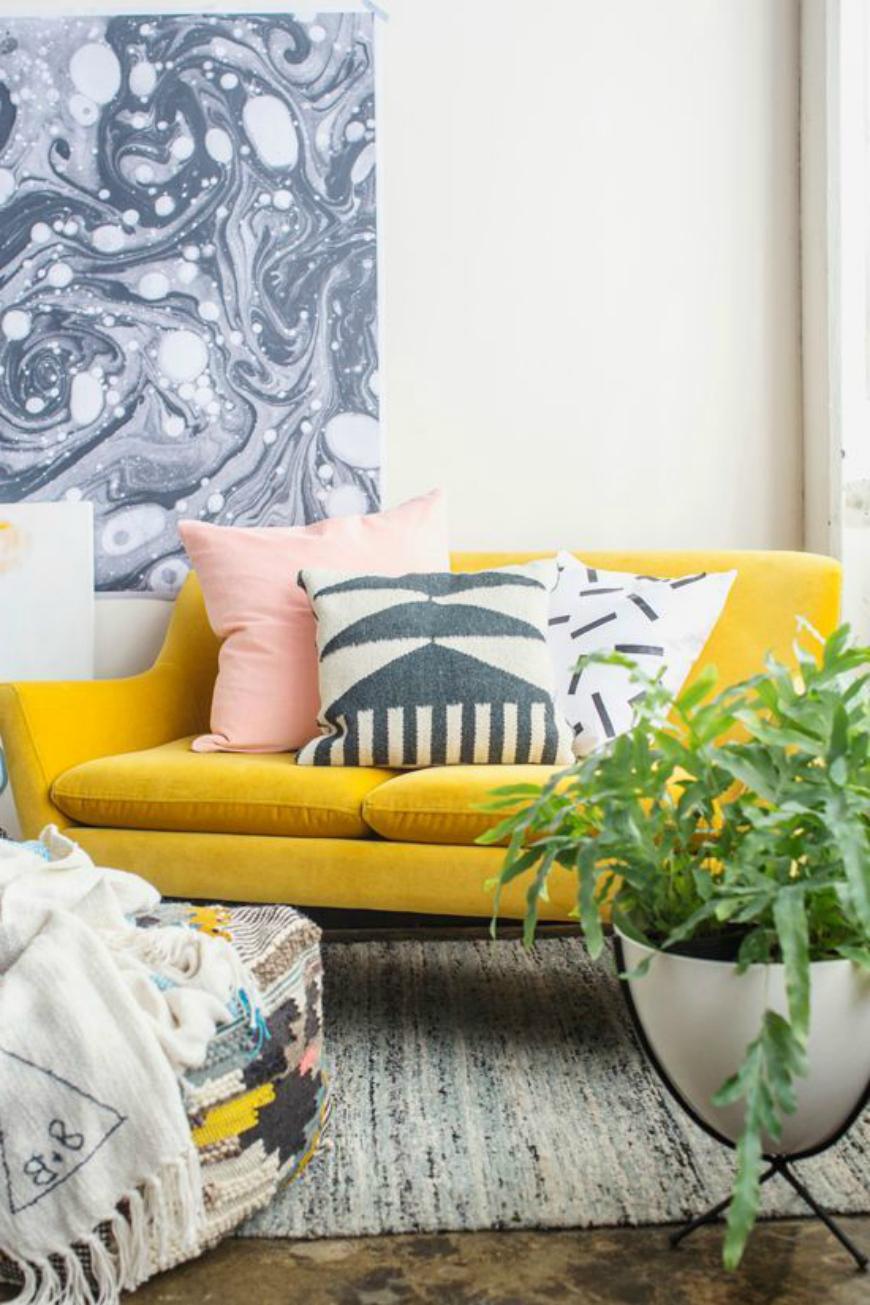 The trick in decorating a small living room is that you concentrate on a particular color scheme that you wish to work with. If you're a fan of yellow, it will work really well with limited space. This is because yellow brings out natural lighting that will be perfect for daytime reading. At night, you simply have to light the space with a simple light. The color is comforting and mellow, which gives you a sense of comfort that you can't get anywhere else. Just remember to keep the yellow color at a minimum and concentrate on a central piece.
14. Mix Various Patterns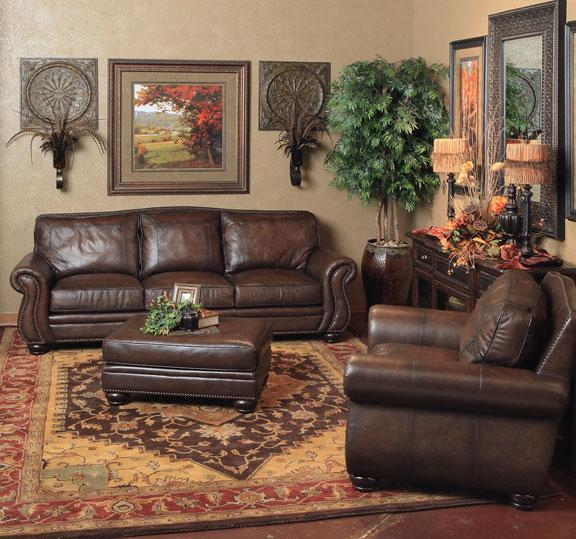 Usually, designers stick to using a consistent look so they can be safe when they are creating something. But even if this is the norm, there's always an option to mix and match different patterns. If you're the type of person who does not like to conform to rules and standards, you can take a risky adventure with the items you decorate in your small living room. Mix neutral tones with leather, wood, glass, metal, or even water. Or if you like, you can make use of geometrical shapes, zebra prints, or any other piece that speaks your style. There's really no limit to what you can experiment with– you simply have to be creative.
15. Use Curtains Wisely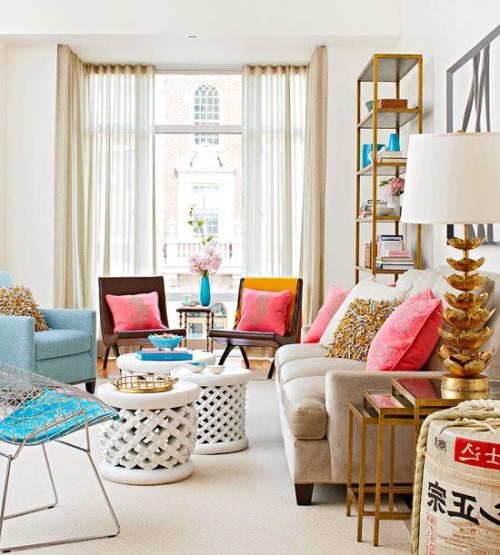 The main problem of a small living room is that there isn't too much space to work with. This is why there are a number of tricks you can use to make this room in your home look bigger than it actually is. One such tip you can follow is to make use of curtains properly. To give an illusion that your living room is bigger, make sure to place the curtain rods just below the ceiling. This is a trick that works all the time.
16. Don't Be Afraid to Personalize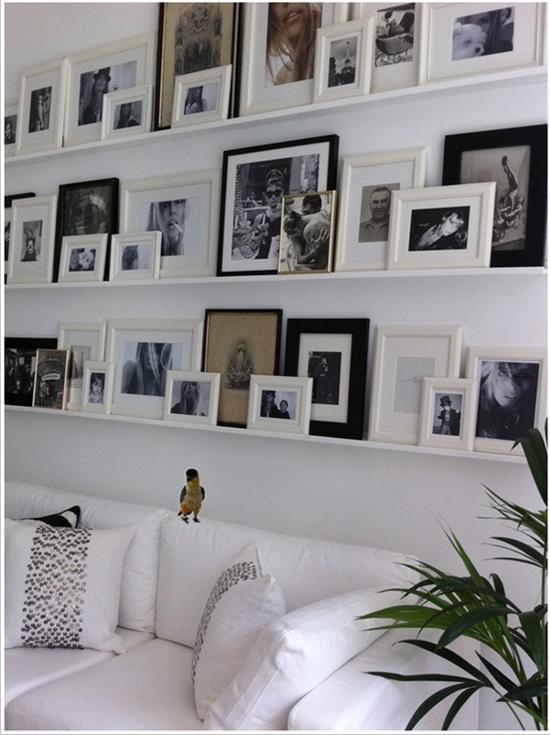 Most of the time, homeowners focus on how their home will look when they post a photo of it online. The problem here is that they often forget to personalize their space. They are afraid to include family pictures or add personal items on their shelves or walls. As a homeowner, this is something you should not be afraid of. Since your small living room design is part of your abode, you should not feel compelled to keep it blank or simple enough. Take time to discover the things that inspire you and include those pieces in your living room decoration. In doing so, you'll feel comfortable and happy whenever you step foot in your living room.
17. Achieve Symmetry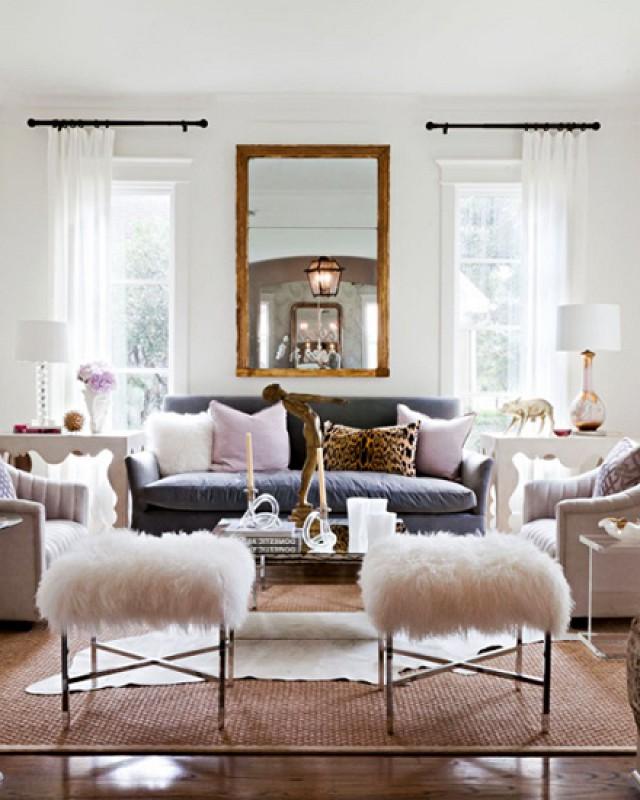 Another trick you can use to make your living room look bigger is to create symmetry among all the pieces in the room. Make sure to get pairs when you buy mirrors, lamps, and single-seater seats. The pillows you include in the living room should also be symmetrical with one another. In doing so, you can make it look like the room is actually bigger than it really is.
18. Give Purpose to Everything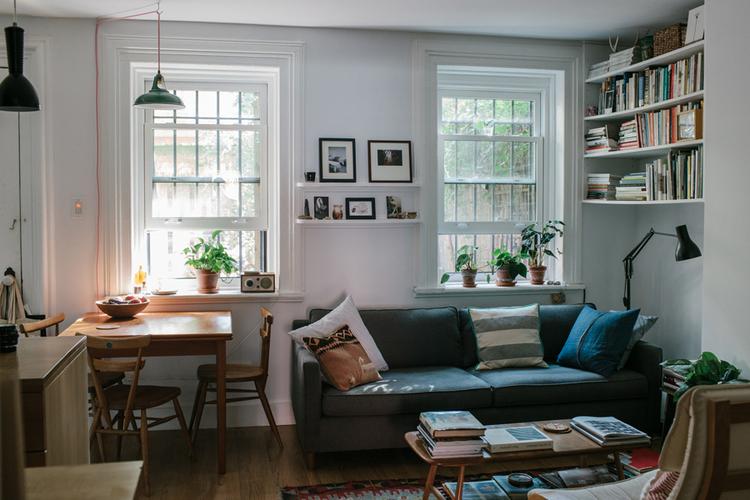 No matter how small your living room is, you will always get to find furniture that you can use for it. The trick is that you make sure every piece has a purpose. Instead of using bulky floor lamps, opt for track lighting in the ceiling. It still serves its purpose of giving enough light in the room, yet gets rid of the unnecessary space it takes up. You can use this space for something much more important. In addition, you can have an accent wall painted with vertical stripes as this gives the impression that the room is taller.
19. Seasonal Furniture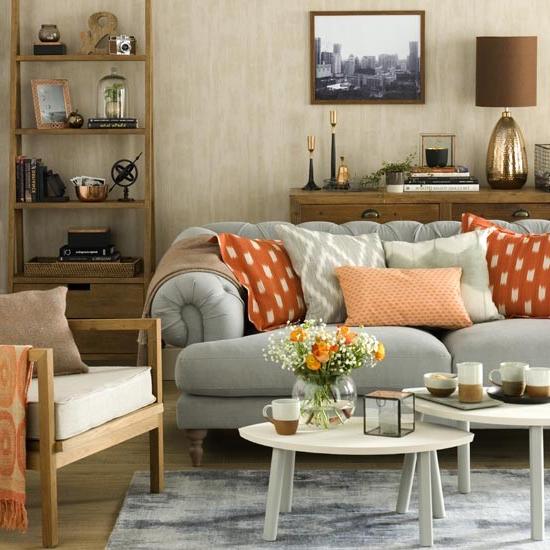 You can make your small living room design which look good and be comfortable enough when you customize this with your favorite season. A good example would be to decorate the room with hints of autumn using dark brown furniture and a neutral palette. You can then infuse this with bits of blue to hint the chill of winter. By drawing inspiration from your favorite season, you can achieve a sense of calm that you feel whenever your favorite season comes around.
More Small Living Room Decoration Ideas On The Next Page…