The evolution of fireplace design has been a process in the making. From the rustic authenticity of a wood burning fireplace to the stand alone context of a bio ethanol fireplace and everything in between, we have had a lot of choices to contend with. Where a gas fireplace asks for a traditional mantle setting along with a chimney and a damper and a few other essentials, the electric fireplace comes with its own set of aesthetic disadvantages. Designers have been struggling to integrate such false architectural charges into modern and contemporary settings without them seeming garish, and with the advent of bioethanol fireplaces modern interiors seemed a bit more collaborative with the context of a fireplace. Now we can take it a step further by using tabletop fireplaces in modern contemporary interior settings. These are small, handy and could be carried around. They are portable yet emit a cozy vibe. In this article, we would be looking at the fifteen best tabletop fireplace design ideas.
20 Gorgeous Tabletop Fireplace Decoration Ideas You Don't Want to Miss

1. Tall Drink of Fire
Like a flame trapped in a glass, this tabletop fireplace has a distinctly appealing charm. The flame flickering in the midst of a rocky ground gives it a Zen sort of magical appeal. It is a clean cut modern design with a firm base and a straight forward design. Rather simplistic, this tabletop fireplace does have a charismatic appeal. The material combination is dissimilar and that contrast is very much part of the allure in this design.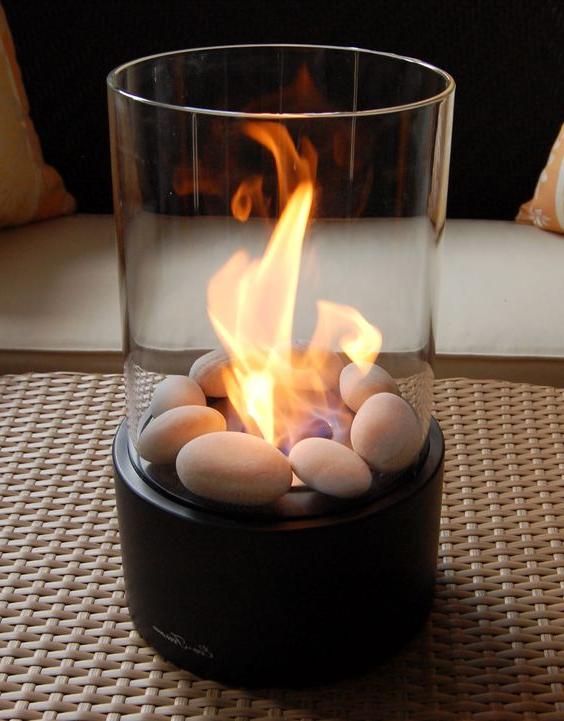 2. Modern Tabletop Fireplace Ideas
A flame trapped between two square pieces of glass in an elongated fashion – this tabletop fireplace can become the literal representation of the phrase 'burning bridges.' The sheer glass aesthetic is very appealing and distinctly modern. The overall aesthetic is that of a tall high-rise. This tabletop fireplace would be the best option for sitting down and just warming up your hands on a cold night without much hassle.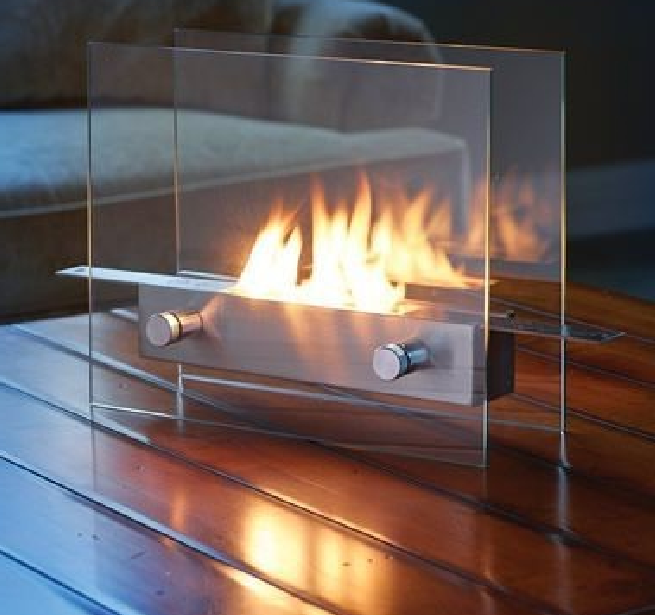 3. Sconce
This tabletop fireplace has a very distinct appearance. Its straight laced design is pretty elementary but at the same time contextually appealing. The silver framing of its holding chamber makes it seem like there is a dancing flame trapped between the clear panes of glass. This tabletop fireplace can be used as an ornamental standalone feature as well.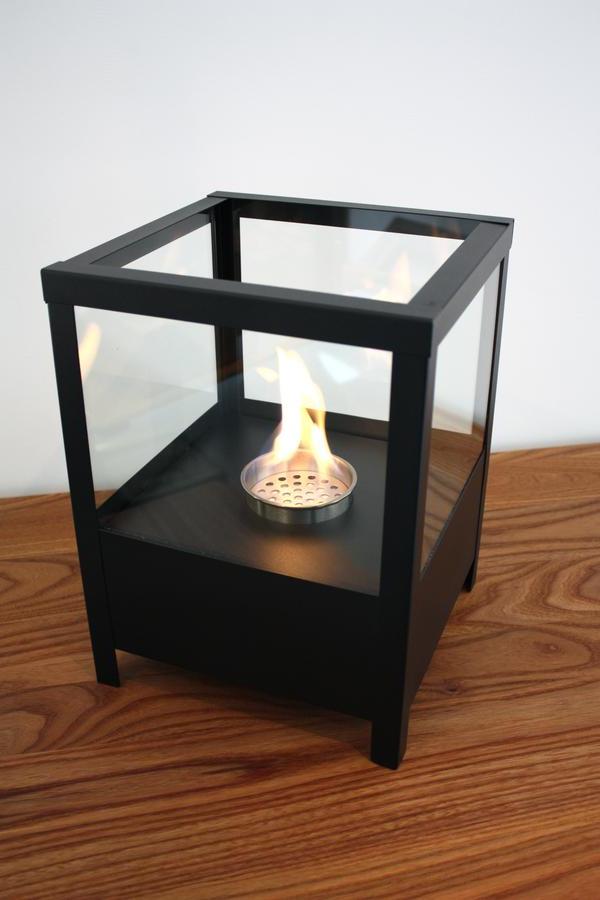 4. Style
Larger than average, this tabletop fireplace is very stylistic in its appeal. Its smooth curving features instantly make it a distinct feature of any contemporary setting. The leaf like aesthetic is rigid but not mechanical and there is certainly an austere sort of appeal to the entire setting.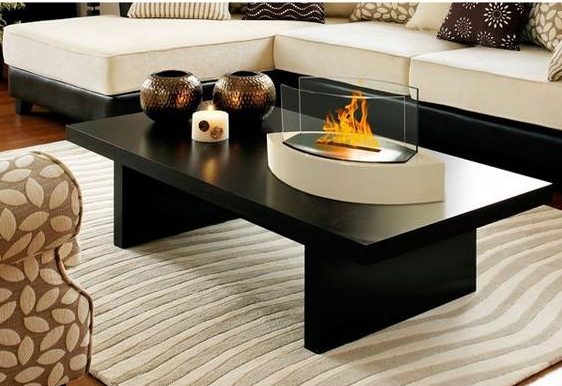 5. Bucket Full of Stones
Taking inspiration from a landscape feature – possibly a planter – this tabletop fireplace resembles a terra cotta planter in aesthetic but clearly stands apart due to its formidable material applications and stature. The fire burning in its center seems like a metaphor of a blooming plant in the midst of stones. An overall charismatic and appealing design.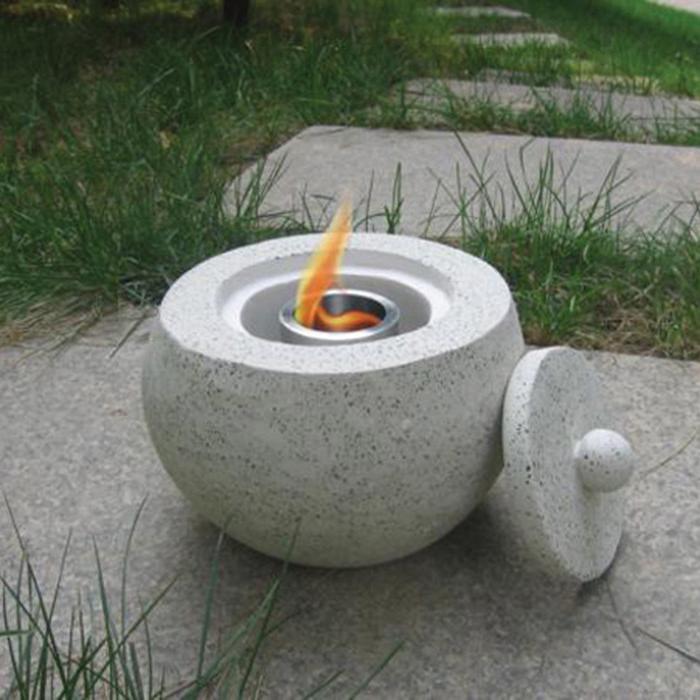 6. The bollard
Small in stature, this tabletop fireplace design resembles a sconce sans its long holder. The stainless steel formation is very alluring and allude perfectly well with a modern design setting. The contrast of a flame burning in steel is very alluring. This design lets the flame run up without any constraints and make it an actual feature of this tabletop fireplace's design.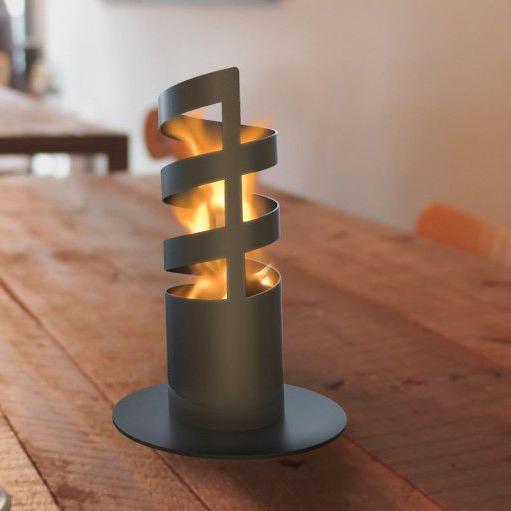 7. Duex Ex Machine
Closely resembling an incubator, this tabletop fireplace idea is a very unique endeavor. It might also be an acquired taste for some, but its carriage like formation is certainly eye catching. The glass top keeps the flame in check while achieving the desired aesthetic outlook in design.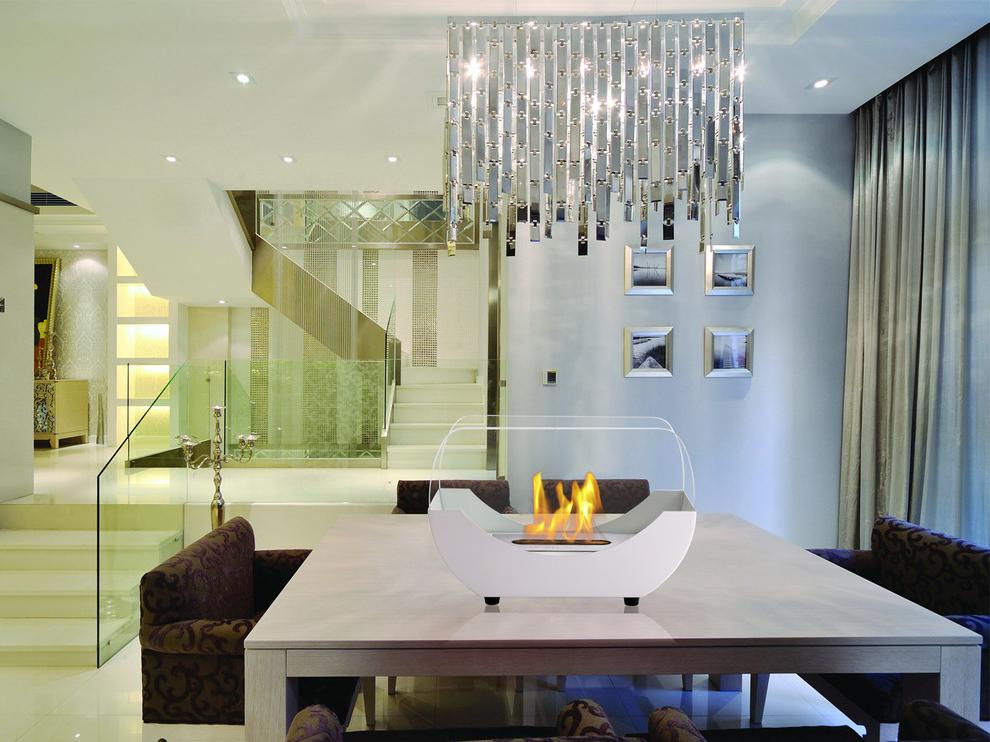 8. Hold Me Tight
Another little flame stuck between two panes of glass, this design comes with a modern convention. You would find many similar designs across the market so this may be the standard tabletop fireplace feature for quite a few. It does however have a very distinct charm about its design, and is certainly appealing to the eye.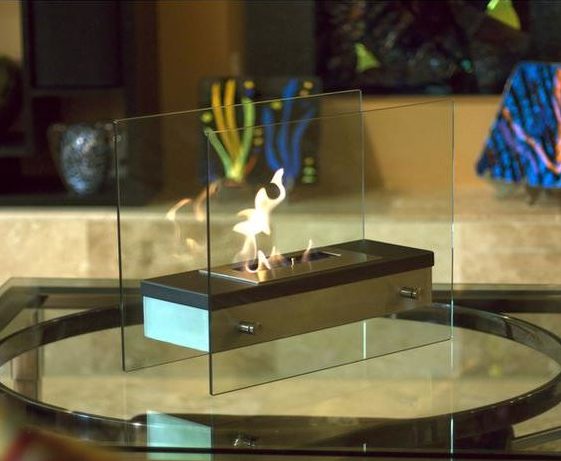 9. Geometry
The very best feature of this tabletop fireplace juts might be its hodge podge geometrical embellishments. The copper lining is also very unique as most of these fireplaces are available in either stainless silver or glass. Together, the geometry and the design make this a uniquely aesthetic and pragmatic experience.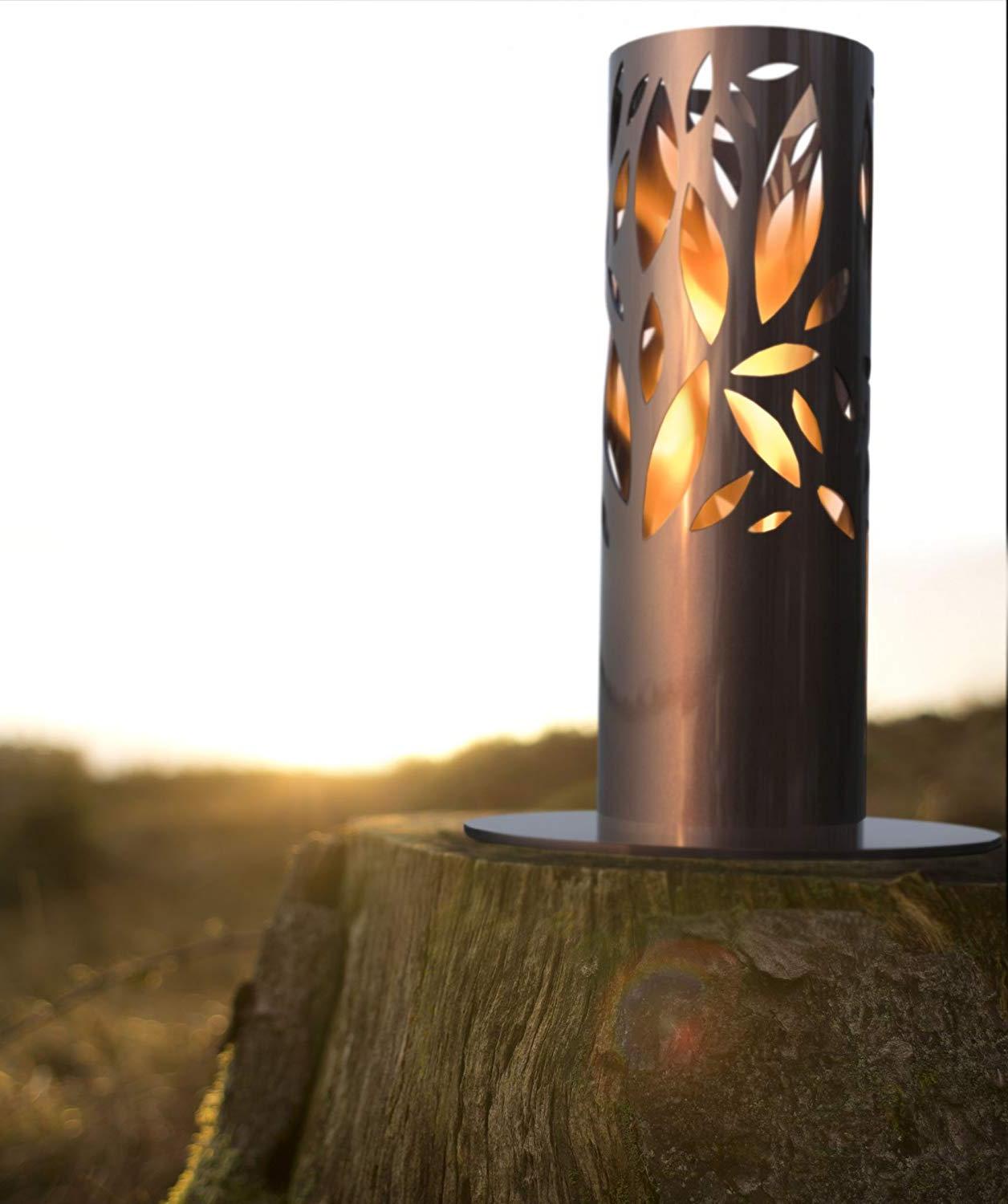 10. Wreath Tabletop Fireplace Ideas
This one must have been created in the image of a flickering candle. The formation and stature certainly resemble a tall cylindrical candle figurine. On the other hand, it could be another flame trapped in a glass. The setting is what sets this design apart – the wreath of leaves around the bottom is the cherry on top for this design.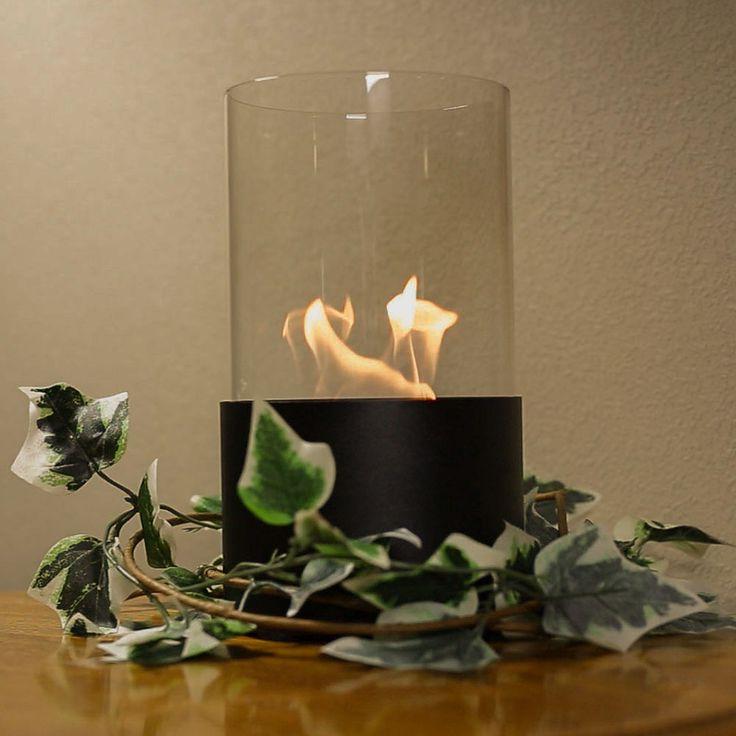 11. Tabletops
This tabletop fireplace literally resembles a fire burning in the middle of a tabletop. This might not be the most original of ideas but it certainly stands apart. Imagine putting this tint tabletop on top of your own table top – a realistically meta situation.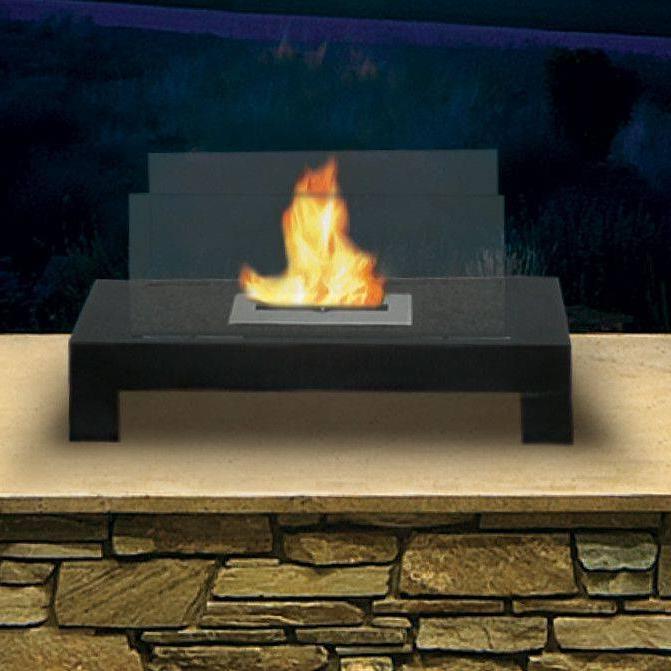 12. Topspin
A modern take on a traditional lantern, this tabletop fireplace would be an adorably charming addition to any modern contemporary setting. Its steel bottom and glass top are both conventions done in a playful formation.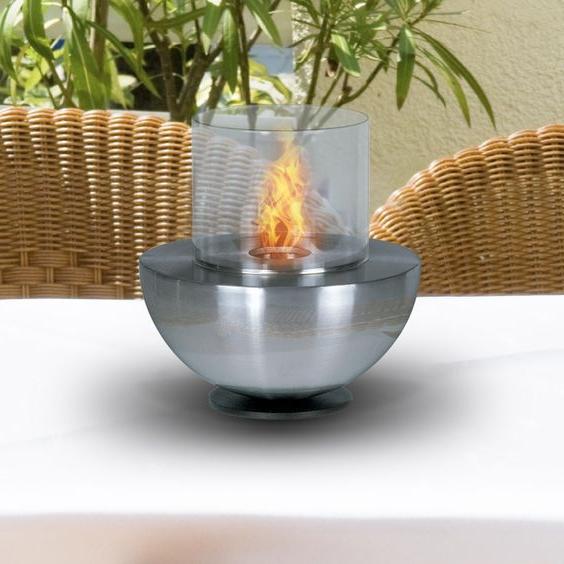 13. Black Op-ed
With a distinctly organic form, this tabletop fireplace tries to take on the shape of a flickering frame which just might be frozen in motion. With a unique design and district features this fireplace would be the perfect addition to your tabletop.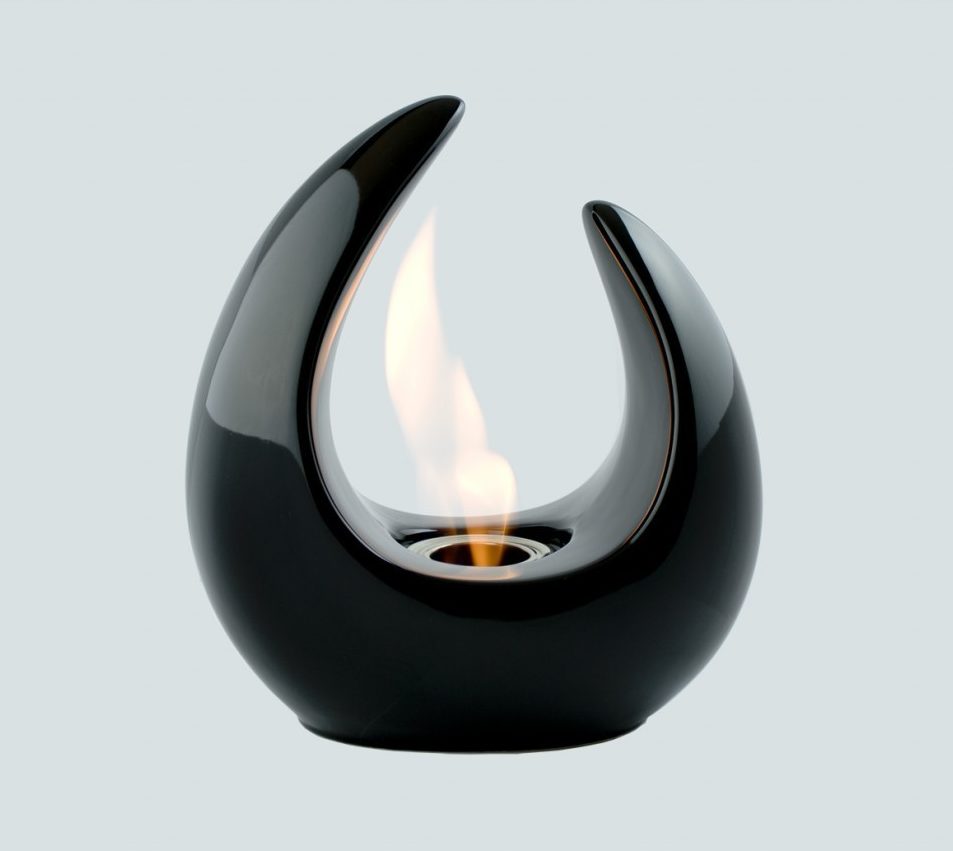 14. Rolling Stones
This tabletop fireplace tries to meet halfway with conventions while staying true to its very modern sensibilities. The stone base is the metaphorical representation of a stone mantle and seems to be the defining characteristic of this otherwise conventional take on tabletop fireplaces.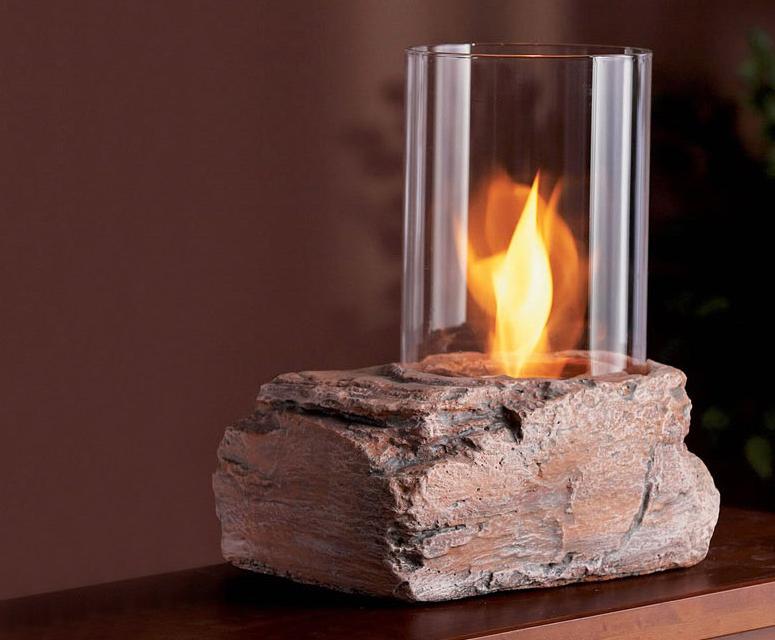 15. Tabletop Fire Pit Natural Gas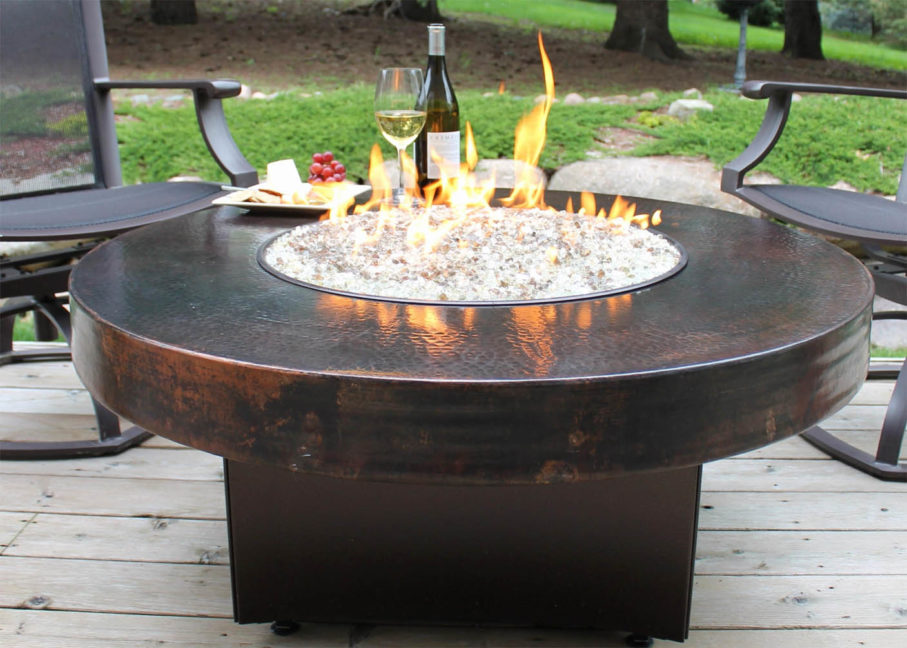 16. Portable Tabletop Fireplace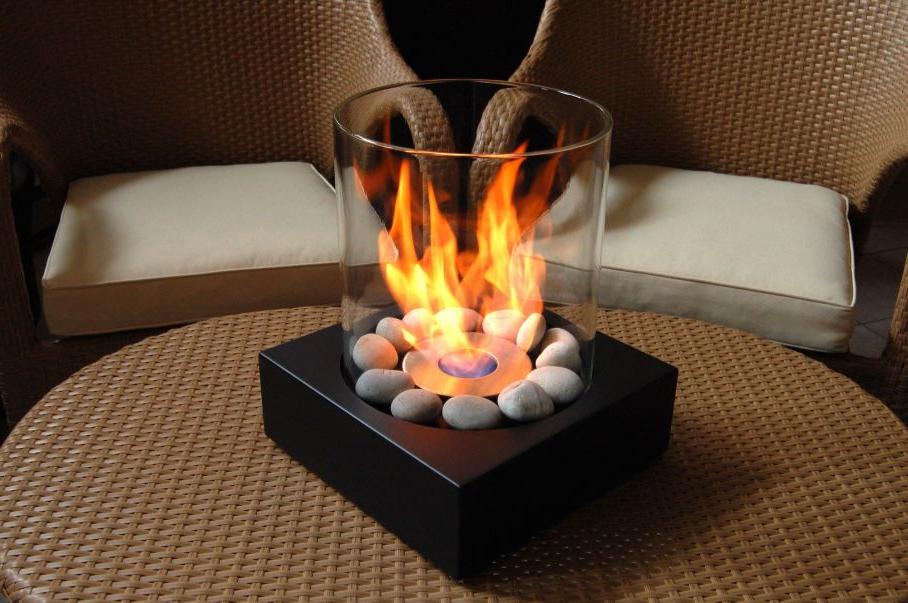 17. Fancy Table Top Ethanol Fireplace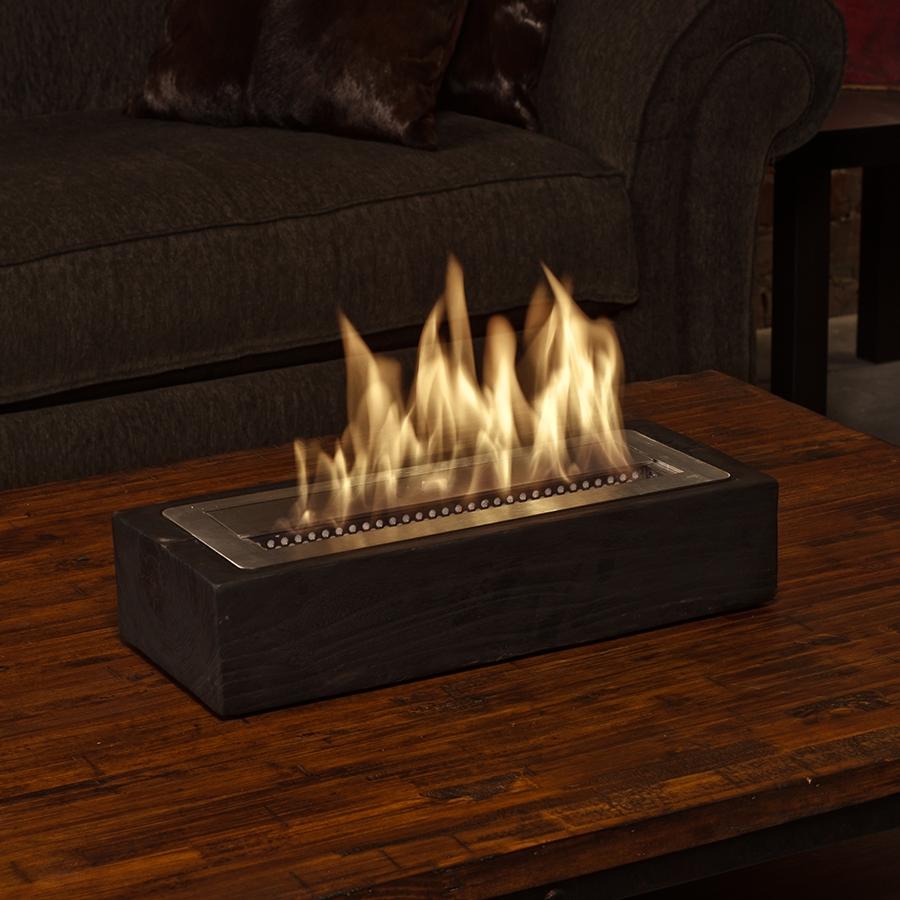 18. Ethanol Tabletop Fireplace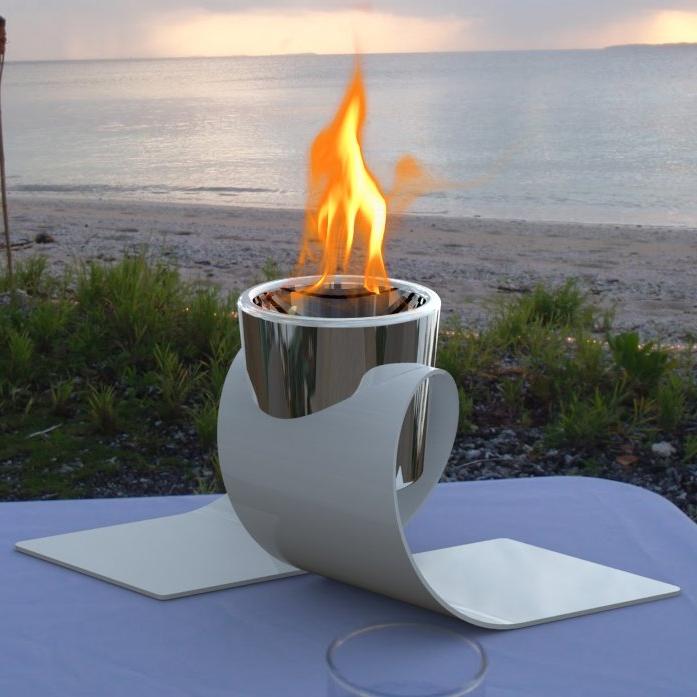 19. Electric Table Top Fireplace

20. All Mounted Stainless Steel Ethanol Fireplace