21. Turn Your Small Balcony Into an Edible Vertical Garden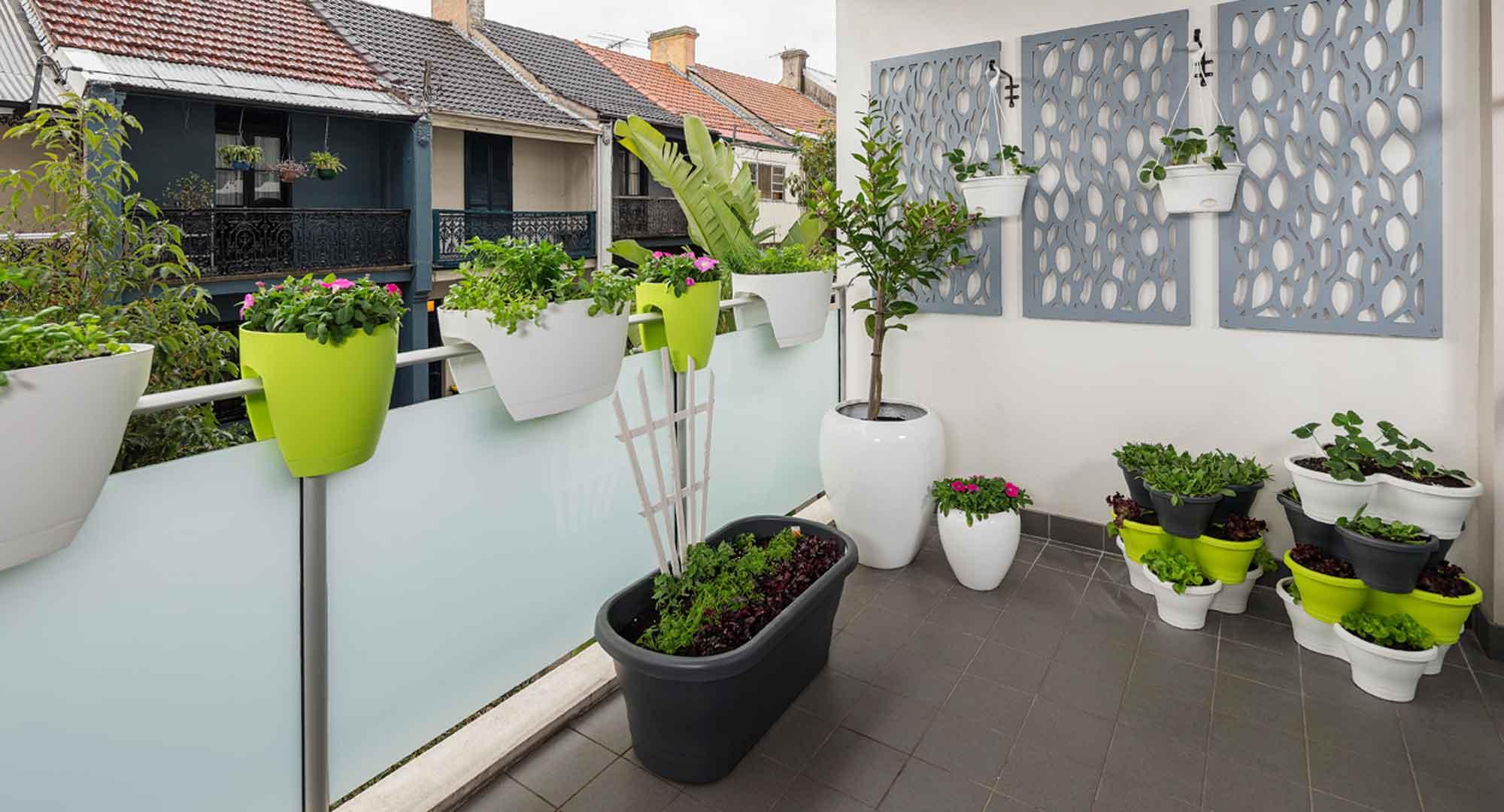 If you want to go for a cleaner, more modern look, you can find inspiration on this design that includes these trendy plant pots in different sizes, and racks on the walls that can be used to hang pots or to let plants climb all the way to the ceiling. In this style you can combine the natural feel with a very urban look.
22. Small Container Vegetable Gardening Ideas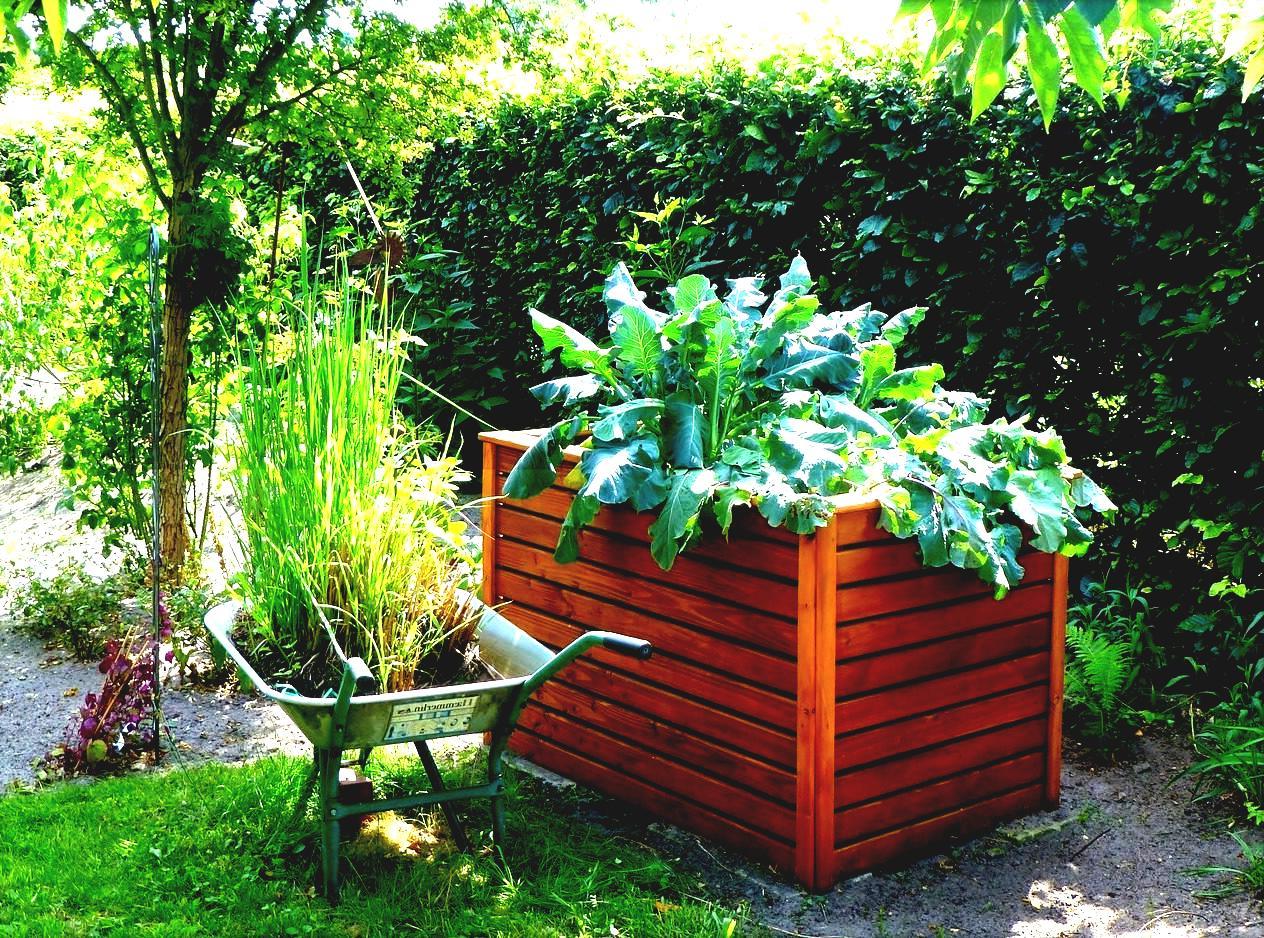 For gardens in reduced spaces, you can find creative ways to be able to grow anything you want. This wooden box, for example, is large and also very deep, perfect to grow plans with long and large roots, or even vegetables that grow under the ground like carrots, beets, radishes or any other.
23. Anemones For Balcony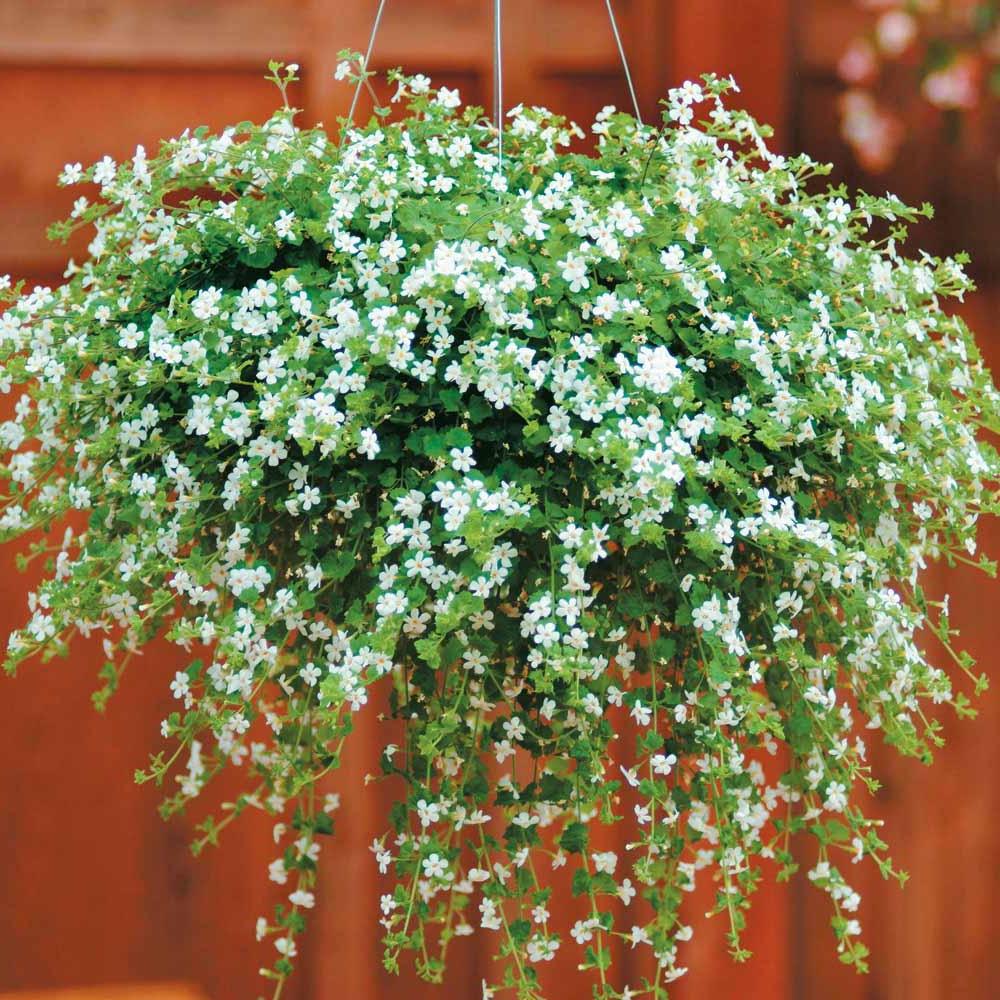 Plants like anemones are perfect for a balcony garden. They use little space and you can grow them into a hanging pot. They will grow down creating a beautiful flowers cascade combining green and white in a very pretty and delicate way. Hanging plants on the ceiling is one of the most used techniques for a balcony garden.
24. Balcony Vegetable Garden Ideas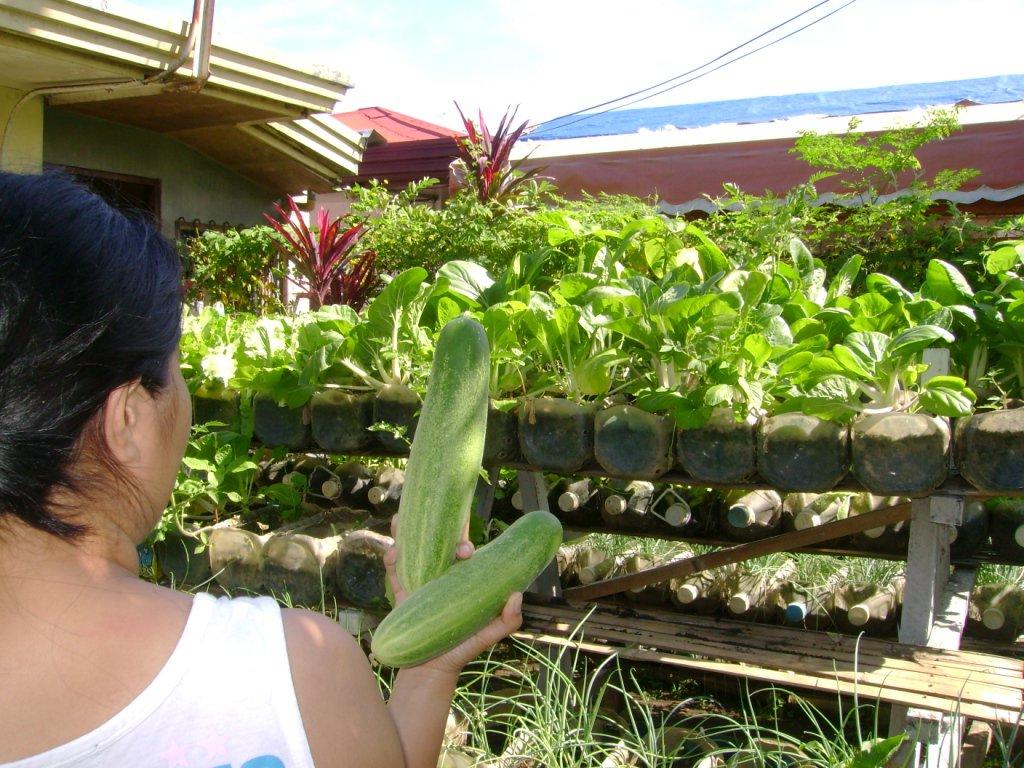 If you consider yourself a green person who cares about the environment, you might want to enroll in the very current home growing wave that consist on planting, growing and harvesting vegetables in your balcony. For this task you do not have to spend a lot of money, finding some recycling materials like plastic bottles, wooden palettes, wood sticks and other will be enough to create this great alternative. Vegetables that are suitable for home growing are cucumbers, peppers, tomatoes, garlics, green onions, mint, basil, oregano, rosemary, dill, and all the small plants that do not need so many soil to grow. Consult on your favorite greenhouse the best species to grow on your space and weather.
25. Best Balcony Garden Plants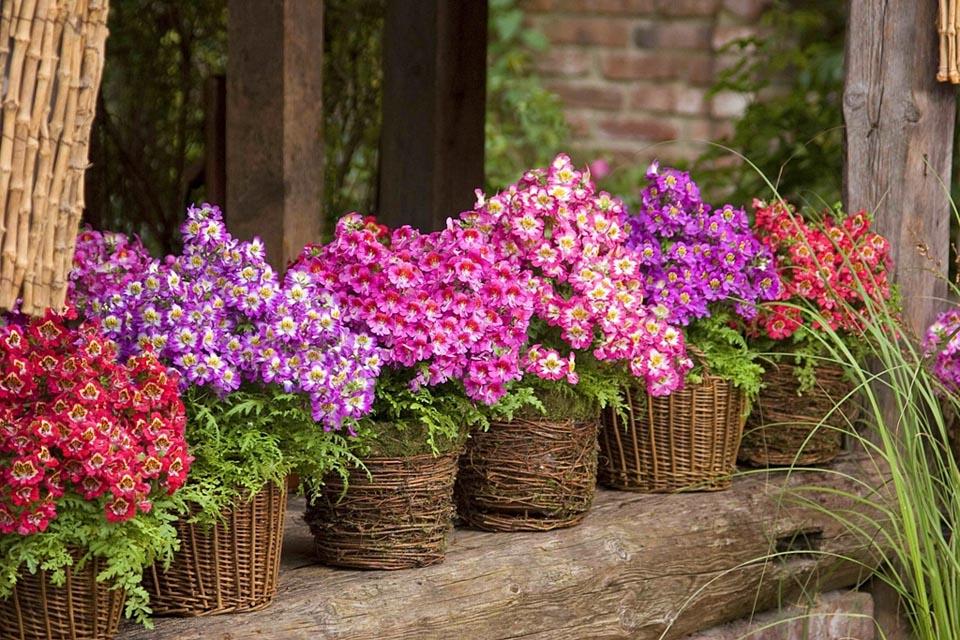 Even you can use your balcony to create a eatable garden, most people use their balconies to create very beautiful ornamental gardens. In this case, flowers are of course the preferred kind of plant to have. Their vivid colors, great smell and easiness to grow make them one of home owner's favorites. Depending on your balcony's size, you can choose between different sizes of plants, flowers or pots.
26. Cast Bowls Made of Concrete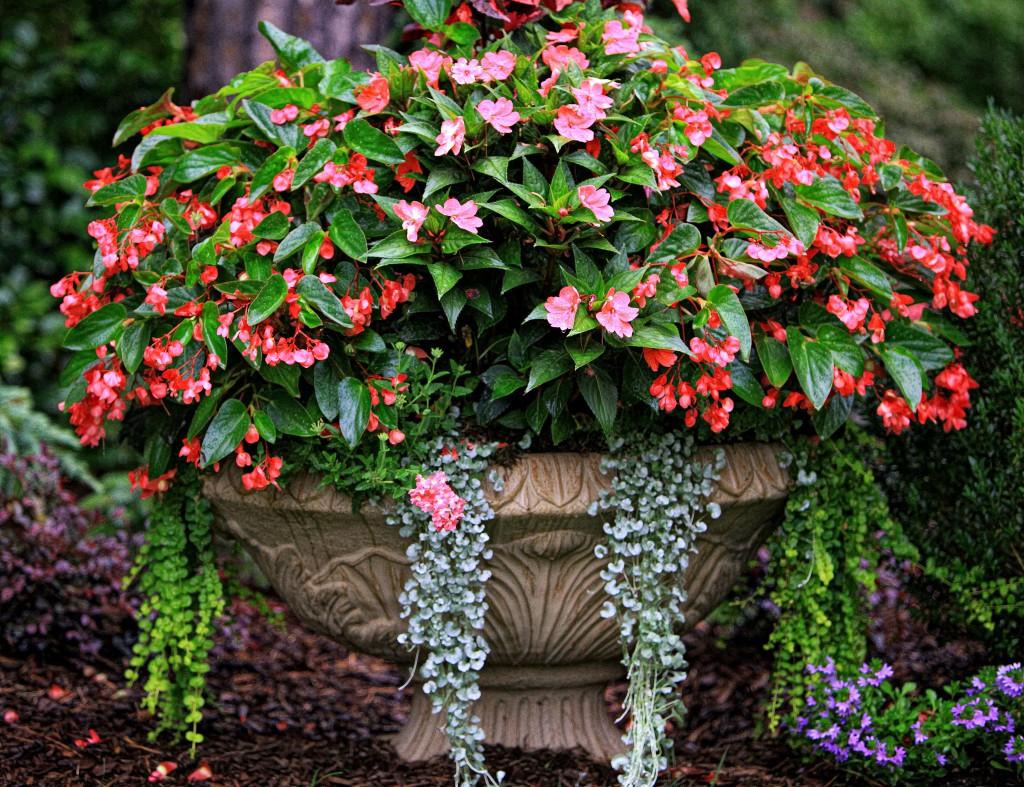 When having a balcony garden, every inch of space has to be used wisely. Choosing colors, materials and sizes is just as important as the kind of plants to be chosen for the balcony garden. Details like a well – ornamented plant pot can make a huge difference and make a space stand out.
27. Creative Mini Garden Ideas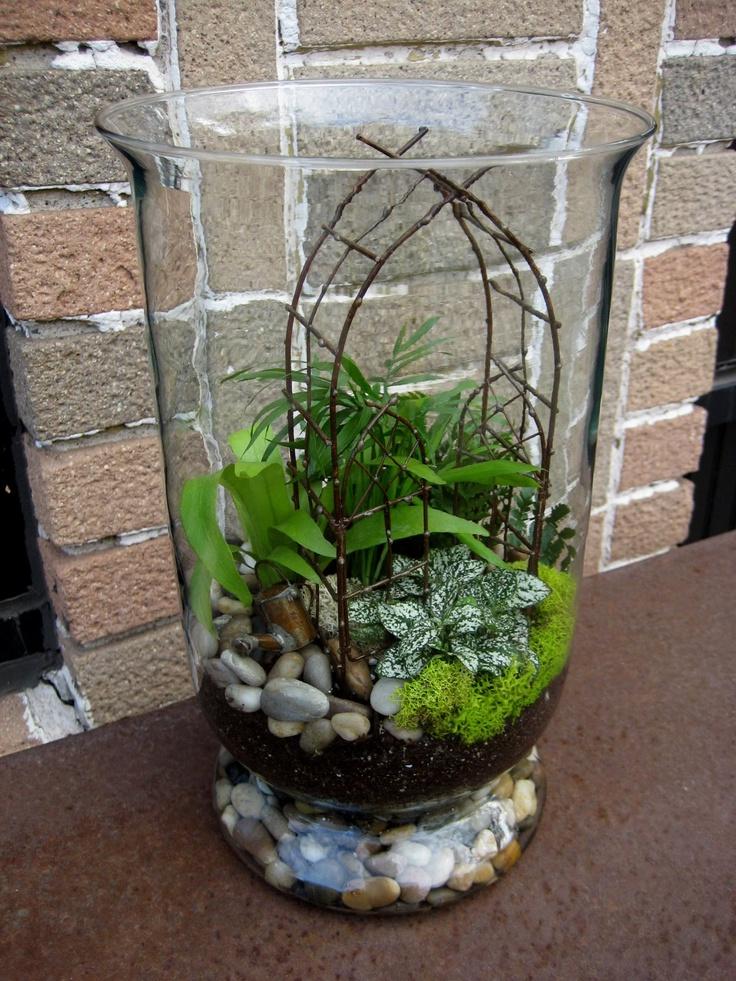 To be able to use all the space you have in a creative yet functional way, you need to choose interesting details, pretty elements in all kinds of sizes and material. Glass, wood, stone, ceramic, brick, metal, are great choices to style your balcony garden. You can turn every single part of your balcony into an urban retreat that keeps you away from worries and stress.
28. Creative Use of Wine Bottles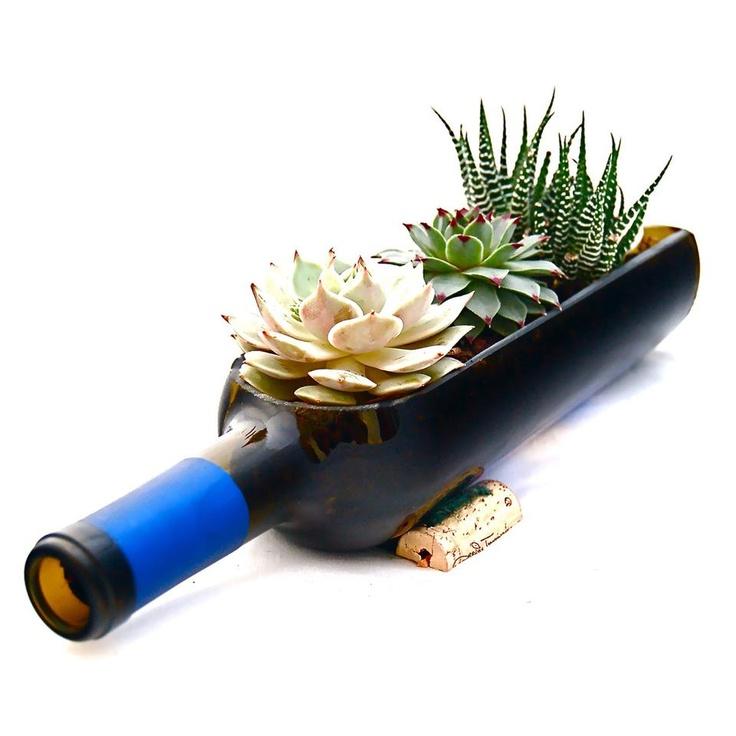 When it comes to plants to be used, remember to think not only about the weather of your location, but also about the time you have to spend on your garden. Plants need love, time, and commitment, so if time is not on your side, choose desert plants that do not demand so much time on your side. Remember, it is better to assume the time you can dedicate to your balcony garden and buy plants to go with that, than finding the most beautiful plants for a garden you do not have the time to attend. Seeing tiny but vivid and beautiful desert plants will always be better than having roses that will not last for lack of time to take care of them.
29. Flower Boxes For Compositions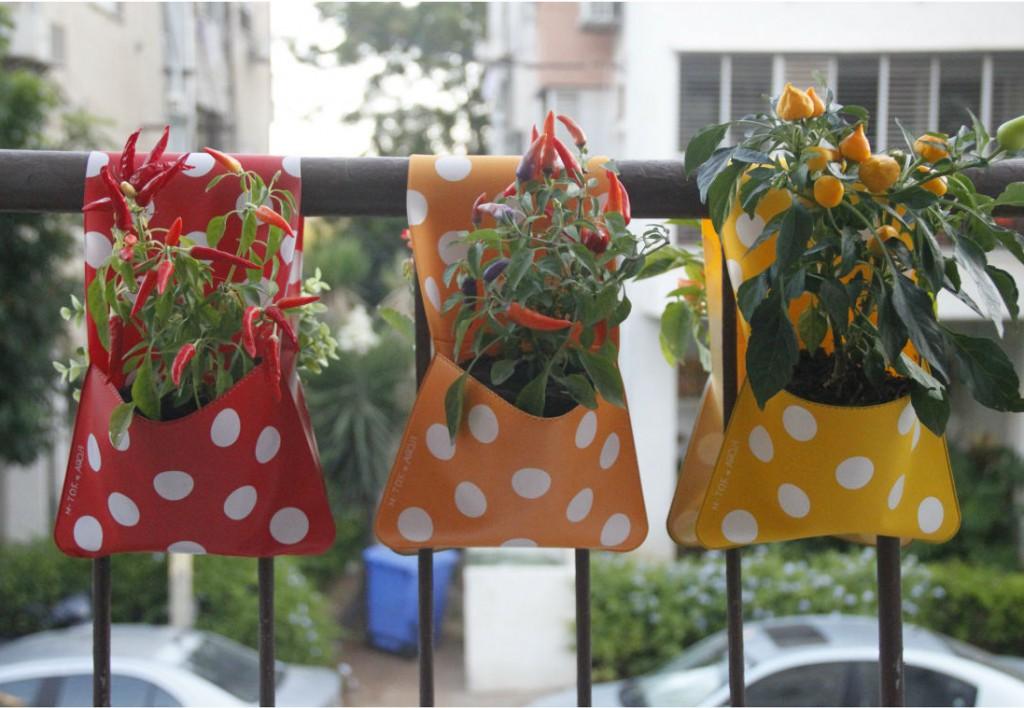 In your balcony garden, traditional pots are not the only way to create the perfect ambiance. If you like the do it yourself trend, you can build little colorful pockets to put on both sides of your fences, like the ones on this picture. This way to grow plants is not only original and space saving, it is also green if you use recycled materials, not to mention how cheap it can be for your pocket. A balcony garden can be afforded by anyone, it is just a matter of taking a moment to think, plan, and then execute.
30. Little House With Flowers For Birds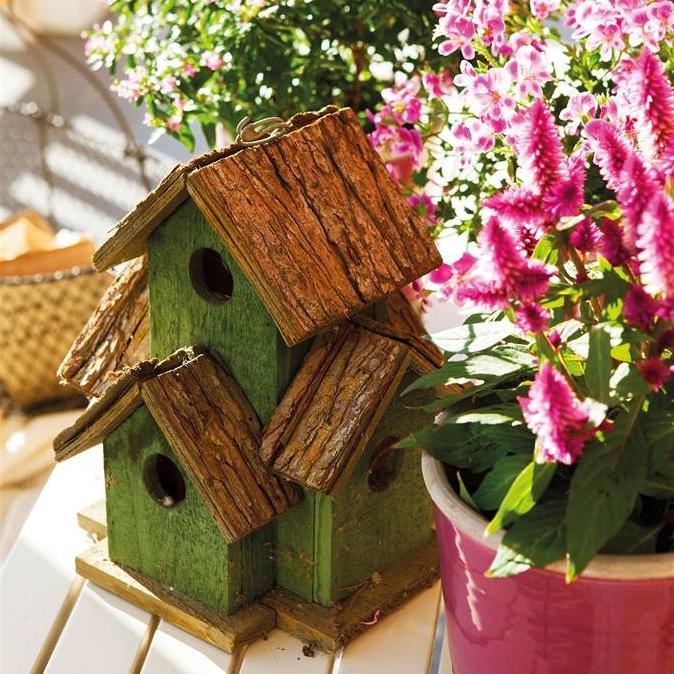 Do not forget to add other things to your balcony garden design. Little details that go with the outside flow you are trying to make will make your design look even better. Remember that in most gardens there are not only plants. You can also see bird houses, wood benches, baskets, and a lot of other elements to complement greatly the look and feel you get from plants. Inventive is the key.
31. Pansies For Garden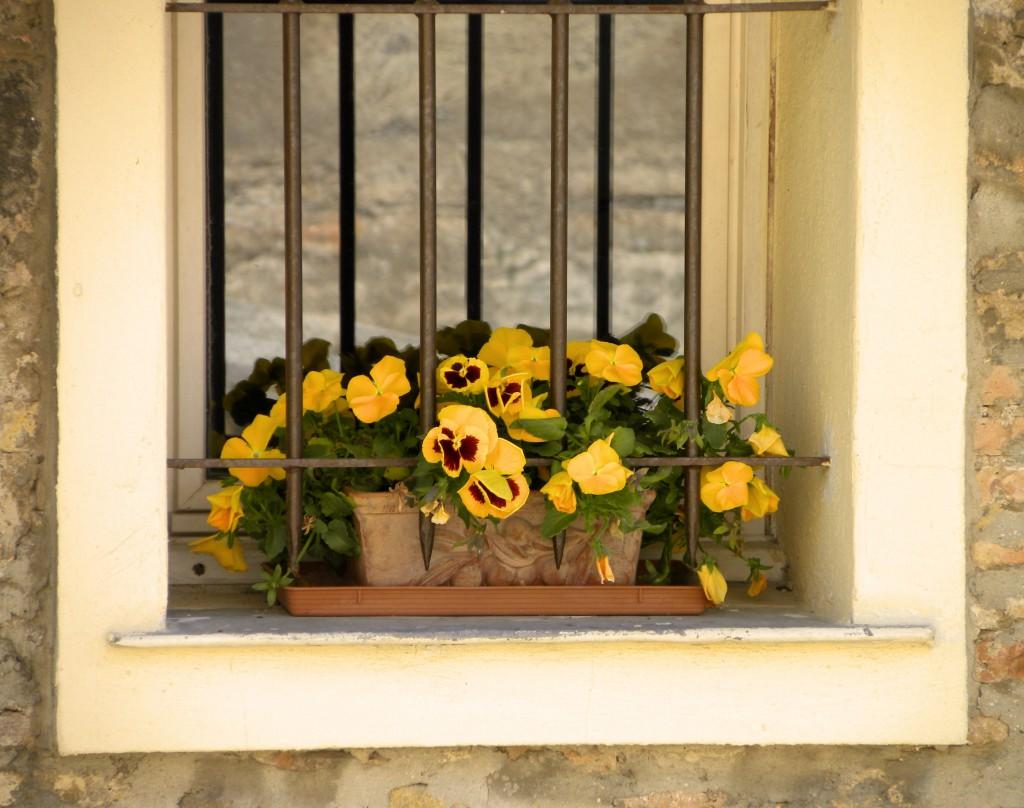 Do not resign your dream of having a balcony garden. Even the tinniest window has the space to accommodate a pretty set of plants if you take a moment and consider all the possibilities. In this house, a nice rectangular small pot fits perfectly on the small window, and the plants sneak subtle and beautifully between the window's bars.
32. Pot Ideas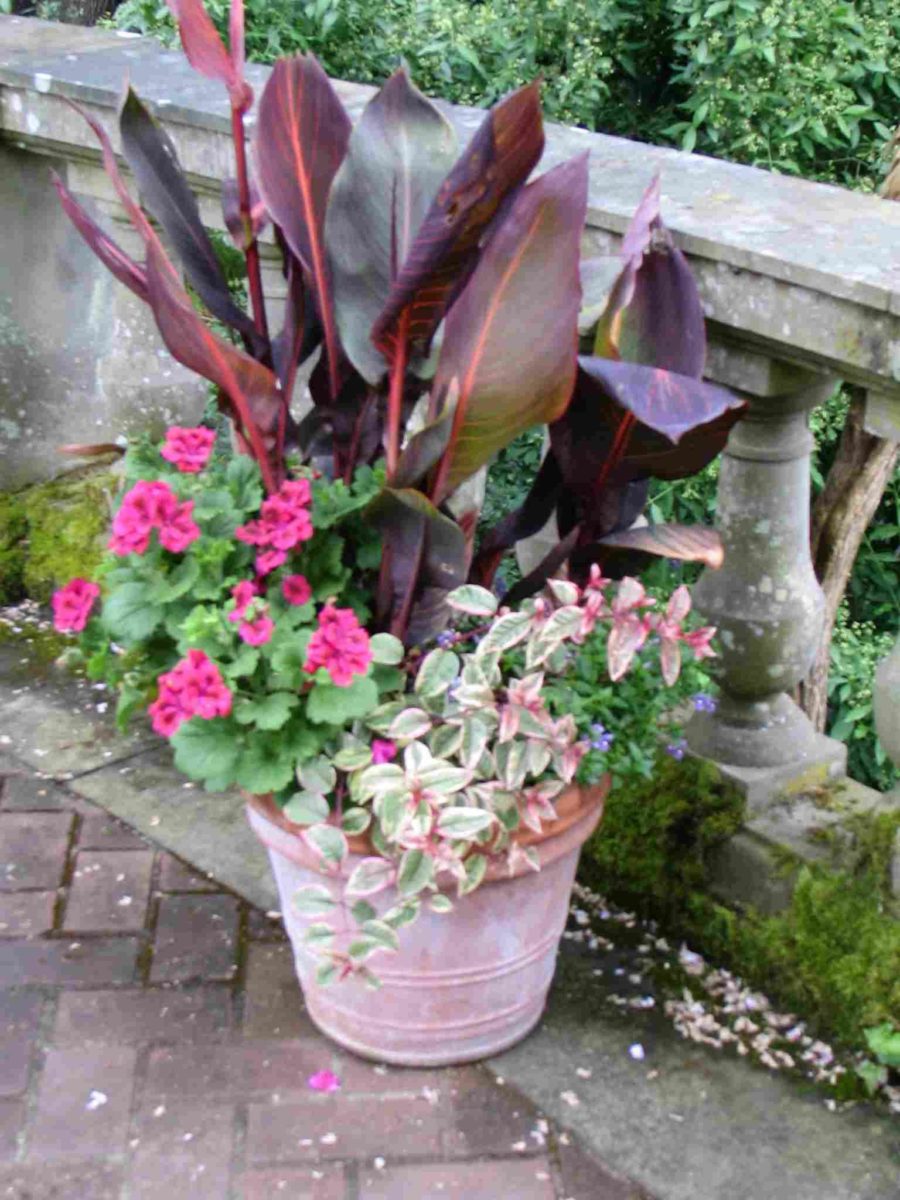 Since the space on a balcony can be very limited, it is important to plan ahead. If you want to have a variety of plants but you simply do not have the space, you can set different types of plants in the same pot. This will make the space look better and more colorful. The only thing you have to remember when doing this is to put plants that do not compete with each other, so they let each other grow at the same pace. For this, choose plants with different sizes, for example, a large plant, a medium plant, and one or two smaller plants. They will all grow at the same time healthy and pretty.
33. Special Pots With Fastening On The Fence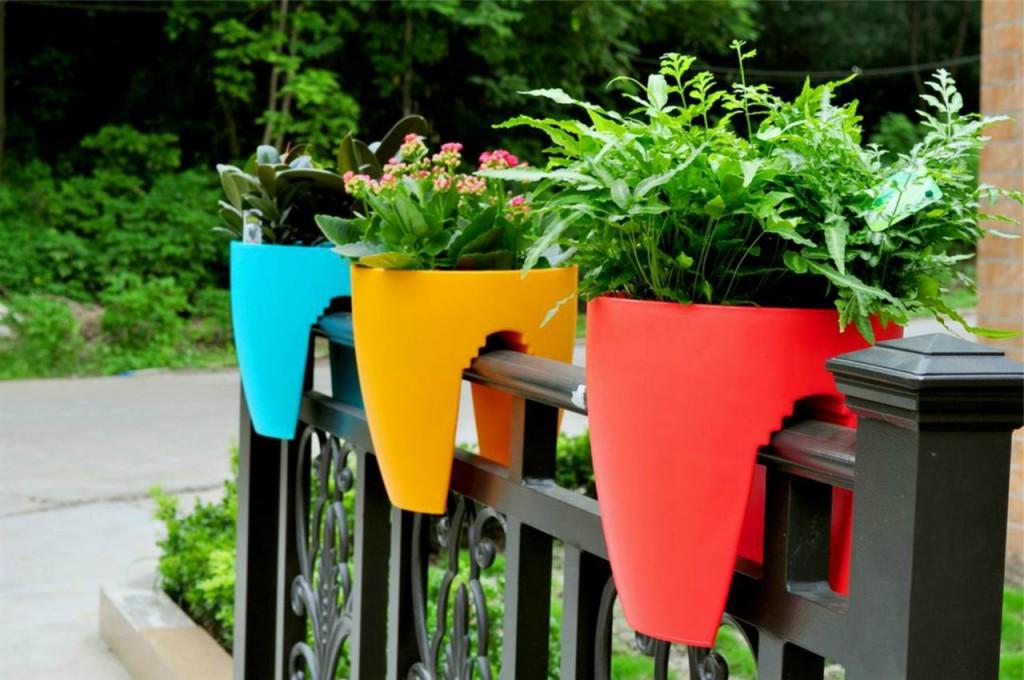 Nowadays there is a lot of merchandise created especially for small places, which is the case in many balconies, terraces and decks. These colorful vinyl plant pots are created to be placed precisely on fences because they have a special gate to adapt to the fence. They come in several sizes with the gates more or less open, so they can adapt to any fence size. A great way to put plants in your balcony without having to use of any other element to keep them from moving.
More Balcony Garden Decoration Ideas On The Next Page…