It does not matter if your balcony is very small or if it has a square or elongated shape. Transforming and taking advantage of it is much easier than you think.
The good weather has arrived, you live in the city and it seems that all the flowers and plants of terraces, florists and balconies strut when you pass them. Well, it is time to face them and show them that on your balcony they can look even better. Choose a day (today? Tomorrow?) And fill your outdoor space with a house of life and color. Take advantage and enjoy your private mini urban garden.
44 Great Balcony Garden Ideas and Inspiration to Create Your Own Garden

Plants have always been an element with a power that goes beyond simple decoration. There are many benefits of having plants in a home. So, it is normal that many homeowners with terraces or balconies want to take advantage of these outdoor spaces to create a small or large garden in it. But to enjoy a garden on a balcony or terrace, you need previous inspiration, ideas and advice, so that everything goes well. Just what we bring to you in this article. Are you looking for ideas on how to make a garden on your terrace or balcony? Join us then while we show you the best balcony garden ideas for your house.
1. Balcony Flower Decoration Idea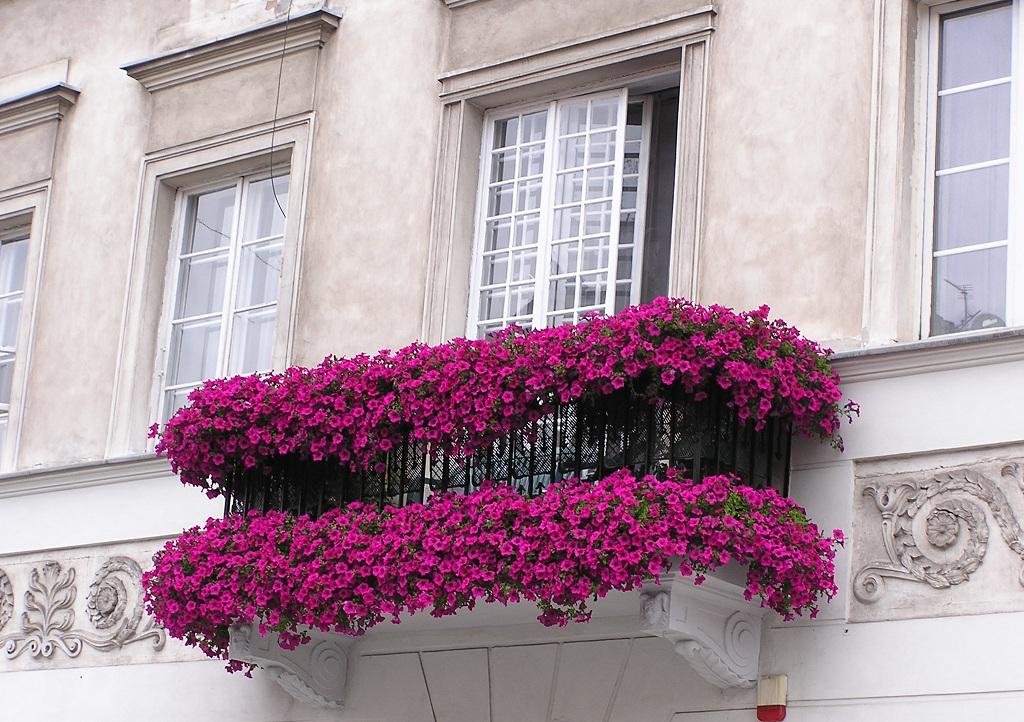 In this article you will find great ideas for your balcony or terrace garden, from very simple and affordable ideas to more elaborated ones. Also, we sill give you some good advises on decorating your terrace or balcony to turn this space into the most great looking retreat space that will be ideal for Reading a book, taking the breakfast, having a cup of coffee or entering in the home gardening and growing world. Keep reading to learn more.
2. Balcony Herb Garden Design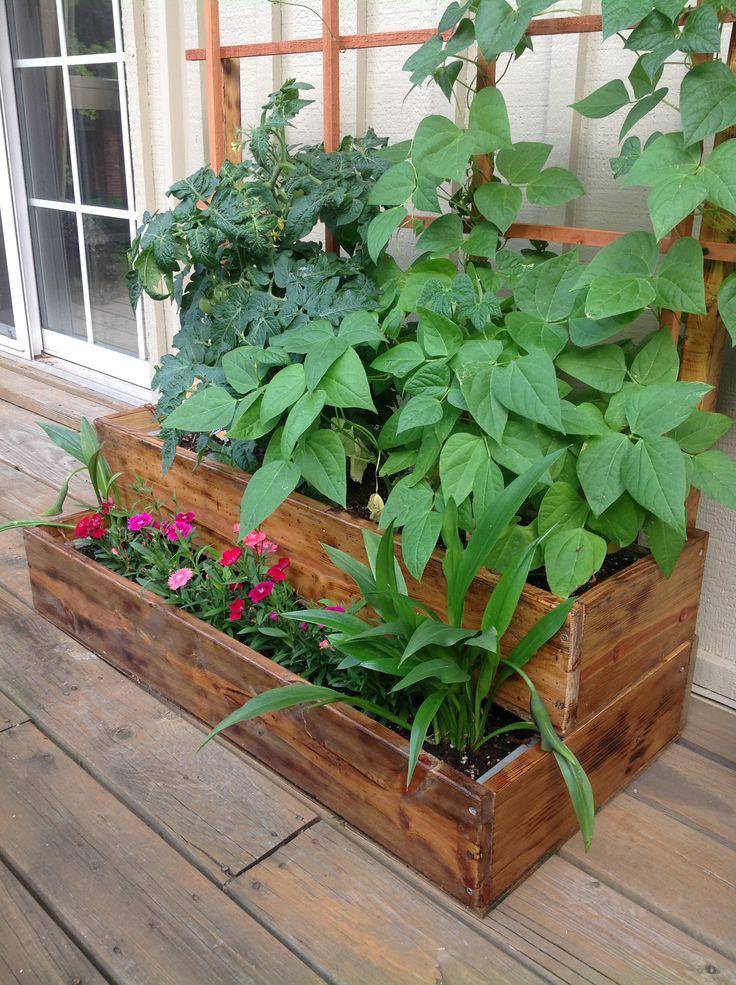 Start by adding small and few plants. As you know, gardening is a long – term job, the same thing happens on the balcony or terrace, even if it's just a pot. If you start to put different plants in abundance, when they grow, you will not have space, neither for you nor for the plants. Start with small and small, and see adding space and time you have to dedicate to your garden, as the plants require practically constant care. If you see that everything is going well, then, go ahead, keep adding plants and flowers.
With wooden boxes recycled from anywhere you can build very beautiful spaces to grow plants, whether you want ornamental or food plants, this is a very easy, Green, and space saving idea. You can pile them and use the space more efficiently.
3. Balcony Gardening With Pebbles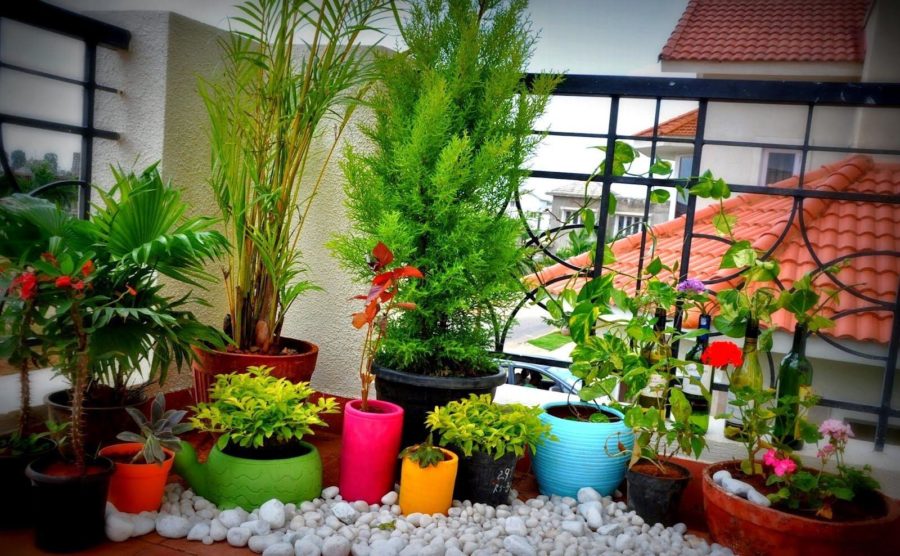 When having a medium size balcony, you have more space to create a design that includes different sizes of pots to have plants of all kinds, shapes and sizes. You can choose bright colors that remind you to spring and small rocks to decorate the floor. This will create a beautiful relaxed environment for you to enjoy a cup of coffee or just to look through the window.
4. Colorful Flowers For Narrow Space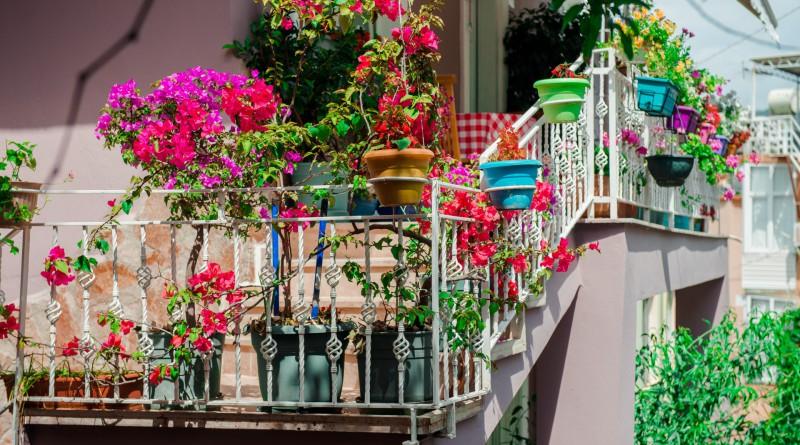 There is no reason not to enjoy the pleasures of gardening. If you have a bigger balcony, do not hesitate to set flower pots in the floors, steps, and even on the fences. For flowers is an excellent way to display them. You will brighten not only your house but the overall landscape too. Besides, you will enjoy the marvelous fragrance of fresh flowers all year around.
5. Winsome Balcony Vegetable Garden Ideas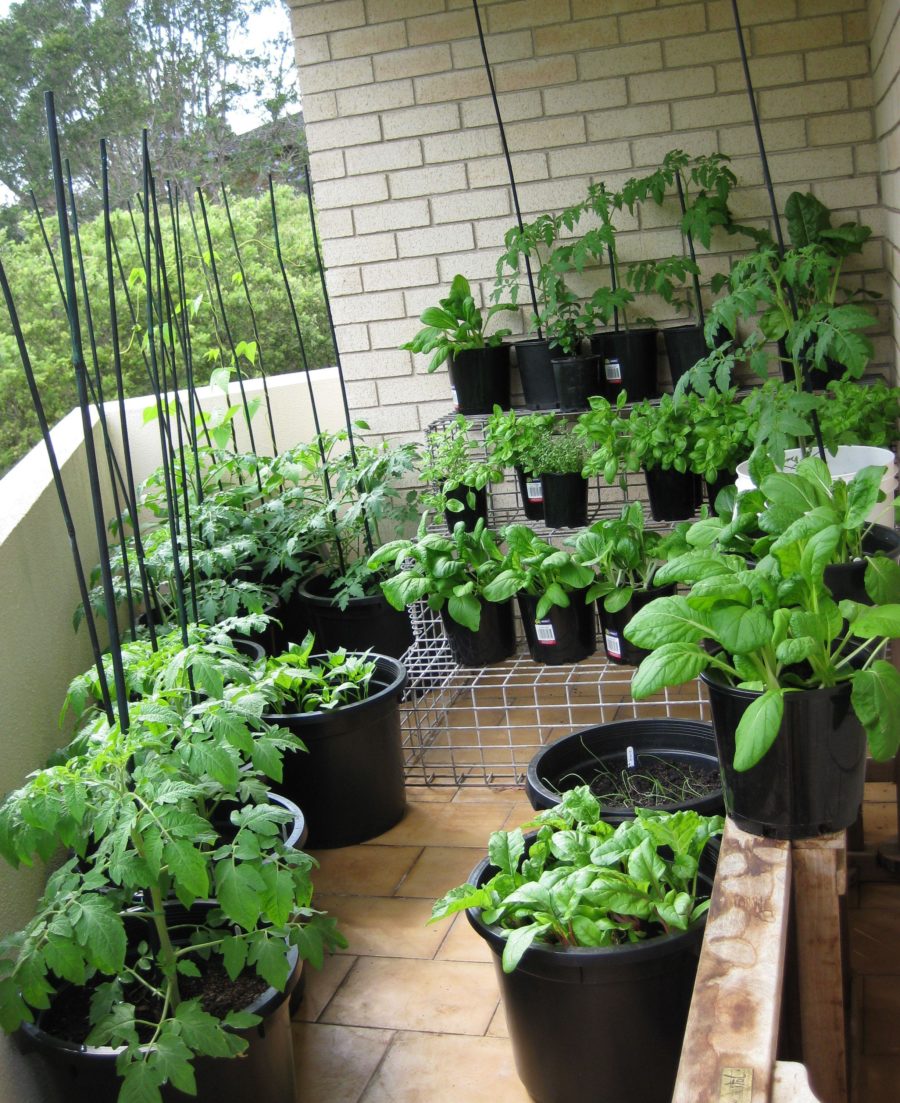 Any farmer will tell you that there is no better food that the one you grow your self. Use your balcony to start in the farming world with small plantations that work well in small spaces like tomatoes, basil, or beans. This is also a great activity to release stress, to teach your little ones about the importance of plants, and of course, to improve your health by eating fresh, healthy foods.
6. Balcony Landscaping Ideas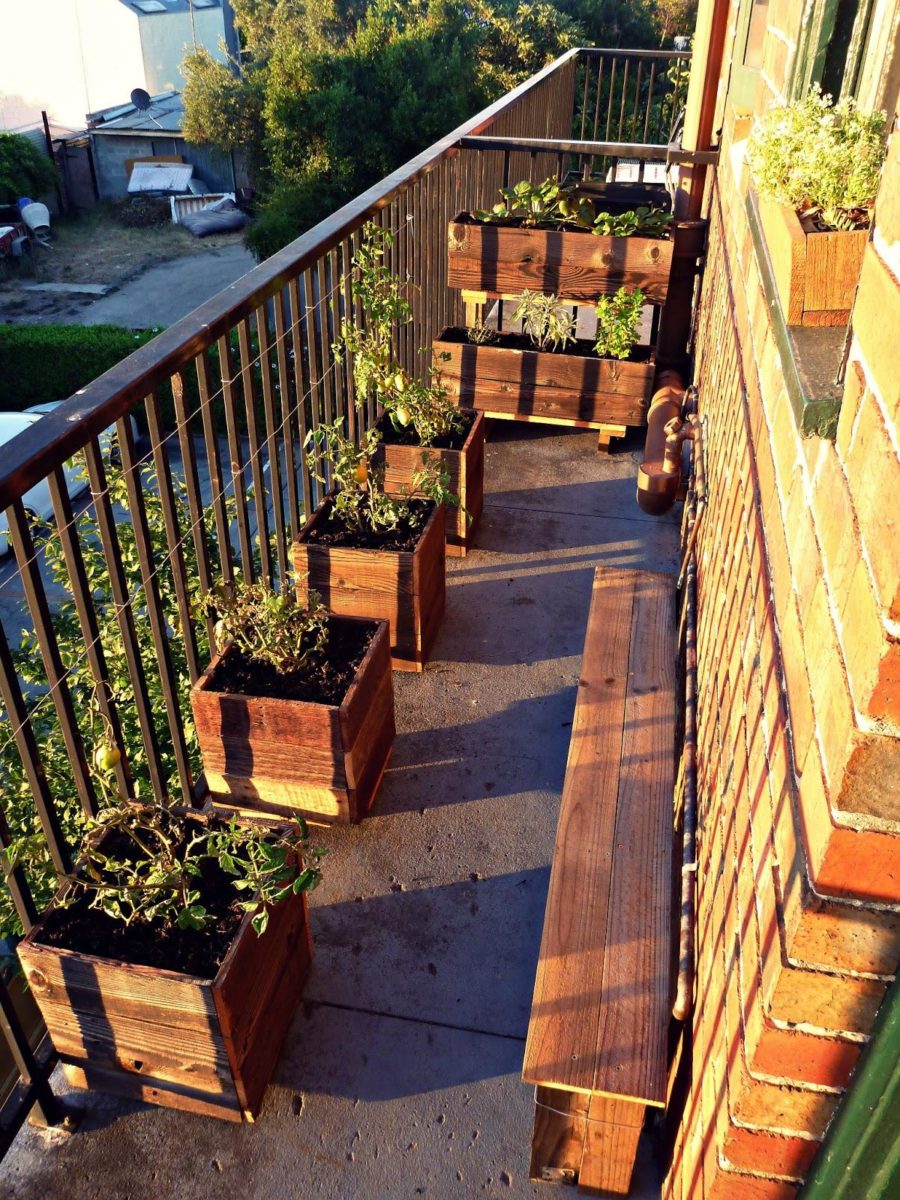 In a house with a small and narrow balcony and a rustic style, squared wooden plant pots look very pretty and save space. They will give you the chance to take advantage of all the available space. In this example, the owner decided to use the same exact kind of planter, but in different sizes. You could follow this lead, or jazz it up a little bit by using different colors or shapes. It is up to you.
7. Container Balcony Gardening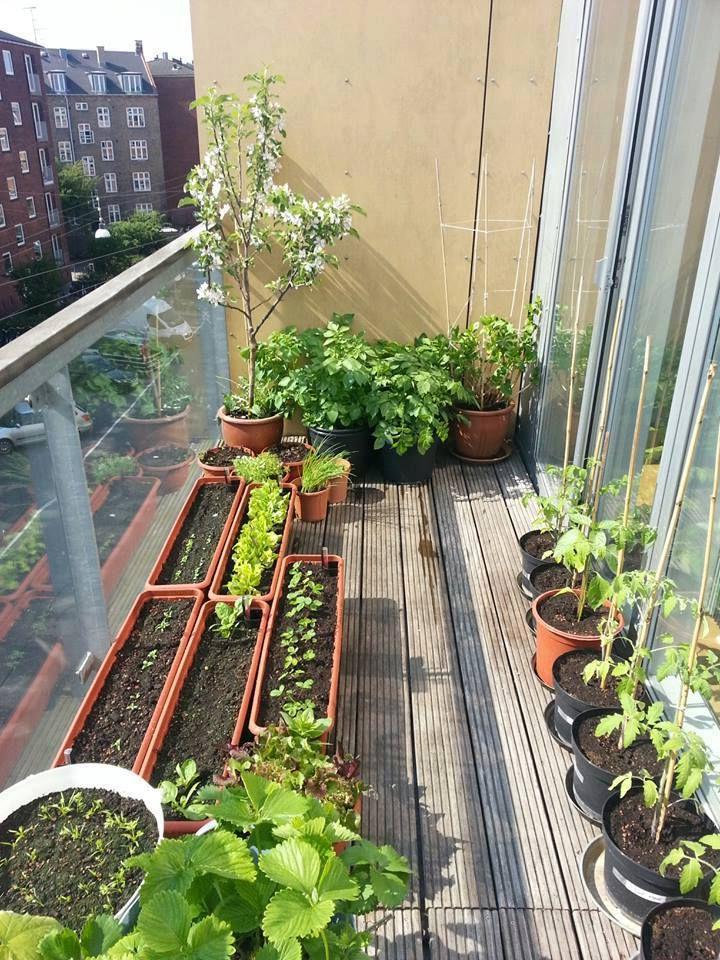 If you know for sure that the main use you want to give to your balcony, deck or terrace is gardening, then it is easy to stack it with tons of pants pots in all kinds of shapes, sizes, depths and styles, leaving just enough space to let you in to attend your plants. Make sure that the free space is enough for you to move easily without harming the plants, and that you will be able to turn from side to side to do gardening tasks such s watering your plants, moving the soil from time to time, prune and get rid of dry leaves and other important activities you will need to do to keep your plants healthy. Remember that gardening, no matter the size of the garden, is a responsibility to take seriously.
8. Creative Ideas For Small Spaces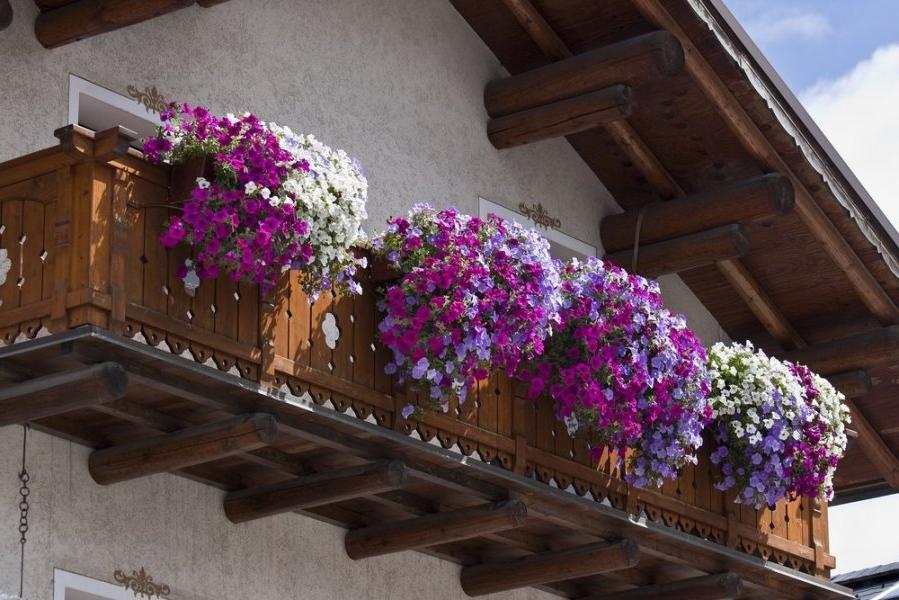 If you want to have a garden feel in your balcony, but it is extremely small and you do not want to loose so much space to sit or stand, you can consider to hang plants on the outside of the balcony to fulfill your goal without losing so much space. This will also make your home look beautiful from the outside. This kind of trick is perfect to showcase colorful season flowers. You will feel fresh all the time.
9. DIY Balcony Gardening Ideas Using Pipes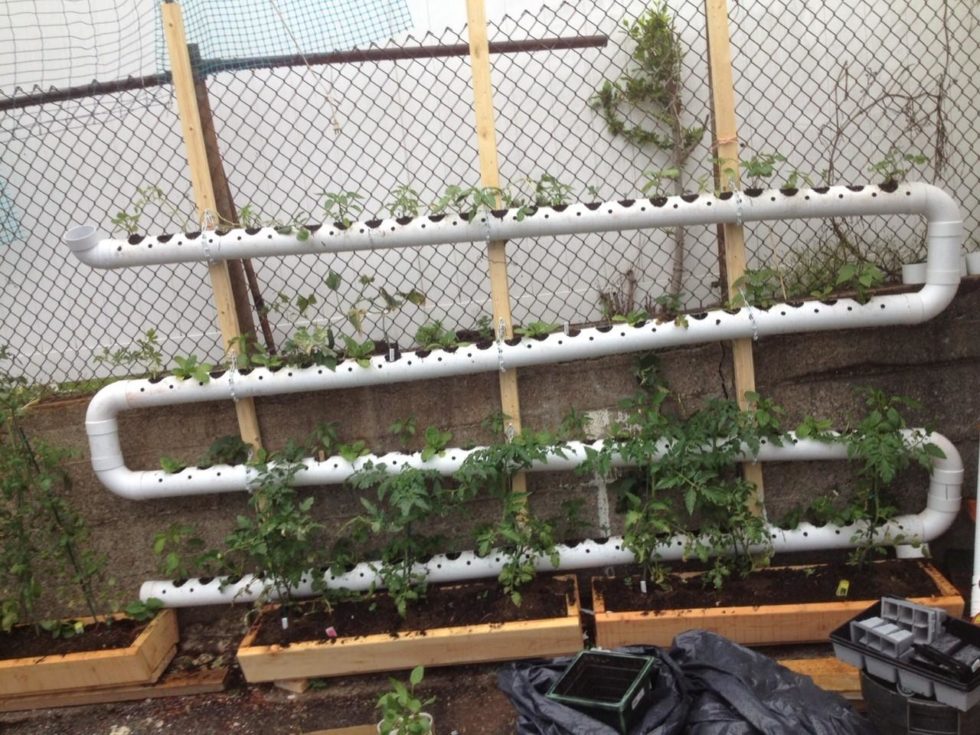 With the urban agriculture wave, now there is no excuse not to grow plants, especially foods in your own home, no matter how small your space may seem to you, or if the space you have does not even have soil to grow plants. With pipes, tubes, a little time to work on do it yourself project, you can build a really affordable, useful and efficient structure like this hydroponic small garden to grow food. These kinds of structures are perfect for urban spaces, although they are used in country spaces too. Hydroponic agriculture makes the best use of water, allowing plants to always be taken care of, even when your time is limited. They are also very cheap to construct and save a lot of space, giving you the chance to create a vertical garden, which uses efficiently every inch of available space you have. It is also a medium to long – term project that will give you a lot of satisfaction when you harvest the vegetables of your balcony.
10. DIY Balcony Garden Ideas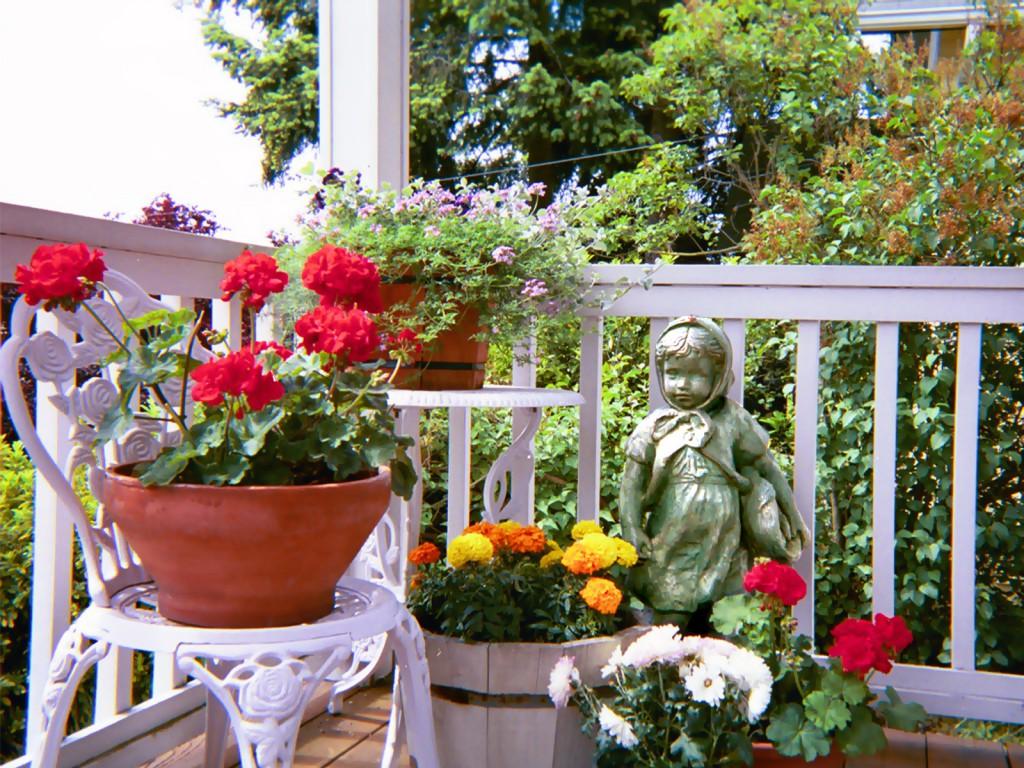 In a big home there may not be necessary to create a garden, because they normally have a big yard. But maybe you still want to create a flowery ambiance to take your morning cup of coffee, read a book or simply sit at night. If this is your case, you can set up a little table and chair in your balcony, and garnish it with your favorite flowers. What a great to start the day, surrounded by the amazing colors and smells of flowers.
More Balcony Garden Ideas On The Next Page…