Whether you dream of complete bathroom makeover or just wish to change some details and make it more beautiful and pleasant, you're at the right place. We've come up with some delightful ideas for remodeling that include bathtubs in different styles, designs, sizes, and colors.
Are you tired of seeing your old and boring bathtub every time you walk into your bathroom? Do you wish for a bathtub design that will finally meet your desires and perfectly fit your bathroom space? Maybe you want to start your bathroom from scratch and create a pleasant place where you can enjoy a bath after a long busy day, however, you don't have an idea what would be a perfect choice that meets your needs and you need some help. We're always here to give you a hand and use our creativity in order to please you. Just scroll down, check our suggestions, pick one of our 15 creative bathtub ideas and start remodeling you bathroom even today.
15 Awesome Bathtub Ideas and Designs For Your Inspiration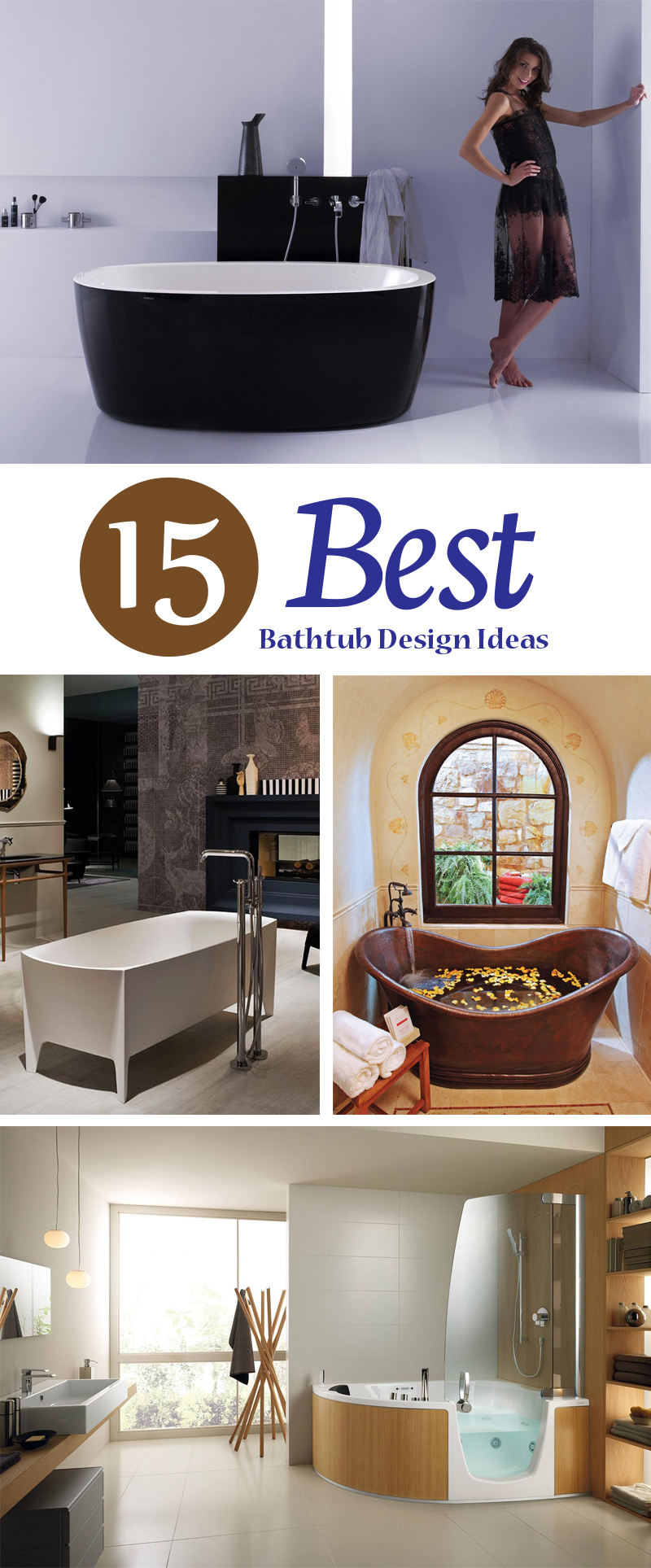 1. Acrylic Bathtub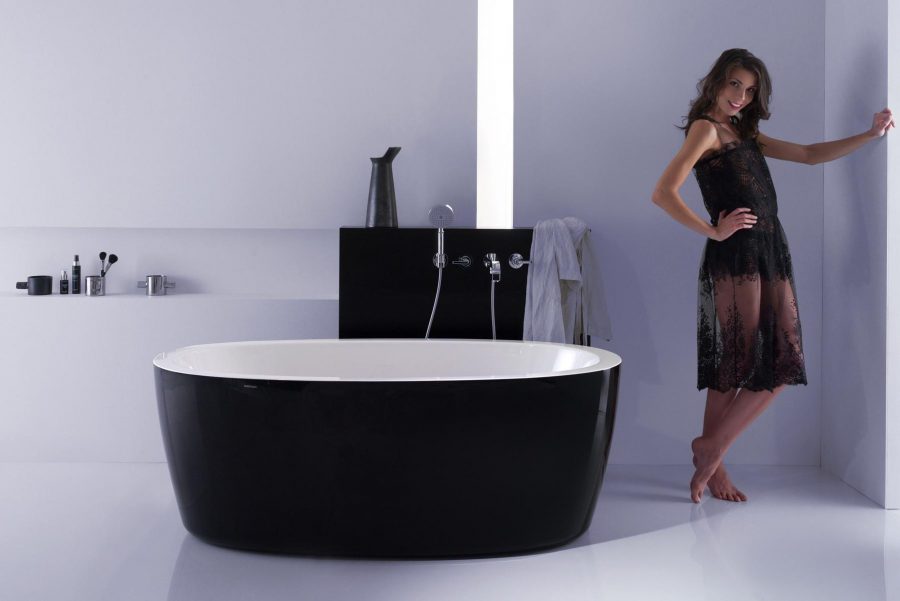 You'll have a lot of options for color, size, and style if you decide to go for the acrylic bathtub. Made out of crushed limestone mixed with resin and finished with Gelcoat, the Acrylic bathtub will embellish your bathroom in a unique manner. Acrylic tubs are easy to clean; just fill up the inside with warm water and add a few dish liquid, depending on your tub's size and allow it to sit for a half hour. After, let the tub drain and wash it again with a sponge. A tub like this is perfect for a larger or medium-sized bathroom and definitely an eye feast. Don't hesitate on getting an acrylic bathtub if it meets your desires even today!
2. Air Jetted Tub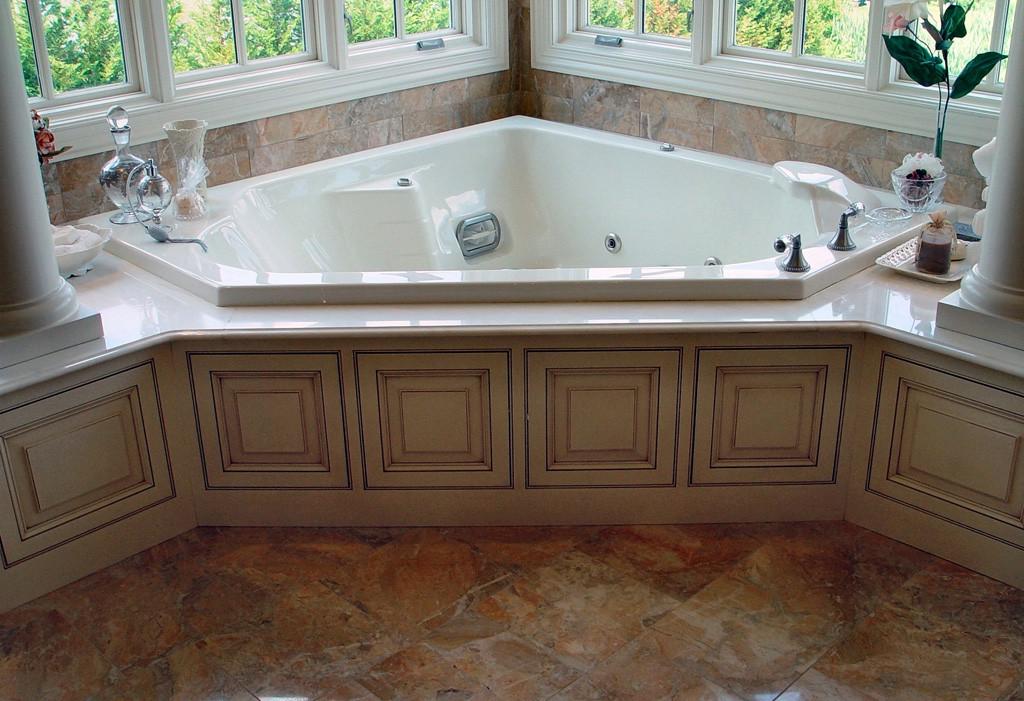 If you want to own the most sensational bathtub ever designed, the air jetted tub perfectly meets your imagination and desires. For those who haven't heard of these bathtub design, let us introduce to you the most specific bathtub that resembles an air jet with its "wings". It will perfectly fit your bathroom if you have an available corner where you can place it. We promise you'll feel like flying everytime you take a bath in this unique air jetted tub. Although it's harder to install, the experience this air jetted tub provides is definitely worth the effort.
3. Antique Bathtub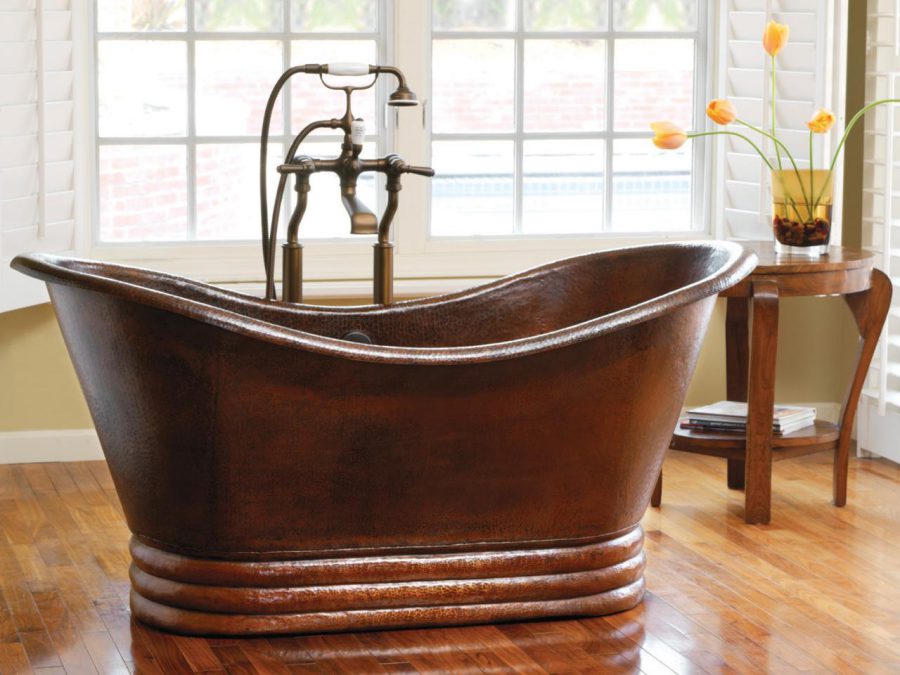 Entering a tub like the antique we presented on the picture will bring you back in time and turn your ordinary bathroom into a pleasant and warm place where you can have your peace and quiet while you're enjoying your bath. Unique wooden design that will win your heart and impress you every time you enter your bathroom. Freestanding, easy to reposition and easy to clean the vintage bathtub will definitely meet the desires of those who seek for a mix of old-fashion and modern style. Perfect for larger or medium-sized bathrooms and people who want the best for their home.
4. Elegant Freestanding Bathtub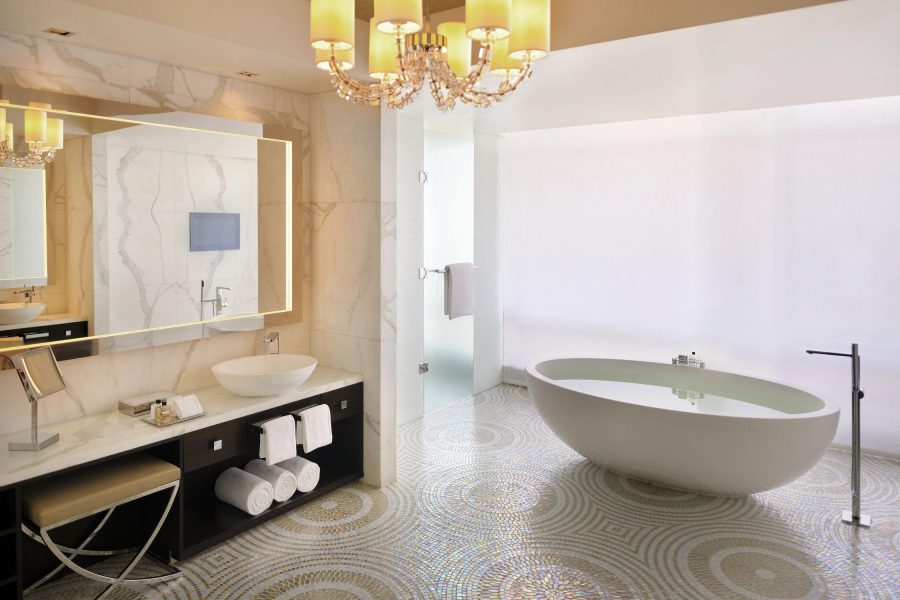 A perfect fit for your large and wide bathroom would be this elegant white bathtub. The freestanding tub that will brighten your bathroom space and give it a chic appearance. Don't hesitate on choosing one of these classic tubs, however, make sure you find the color that matches the rest of your bathroom details, such as mirror, walls, and floor if you want to get the sophisticated looks we presented on the picture. Easy to install and even easier to clean, this tub will definitely meet your desires and turn your bathroom into a perfect relaxing spot.
5. Handicap Bathtub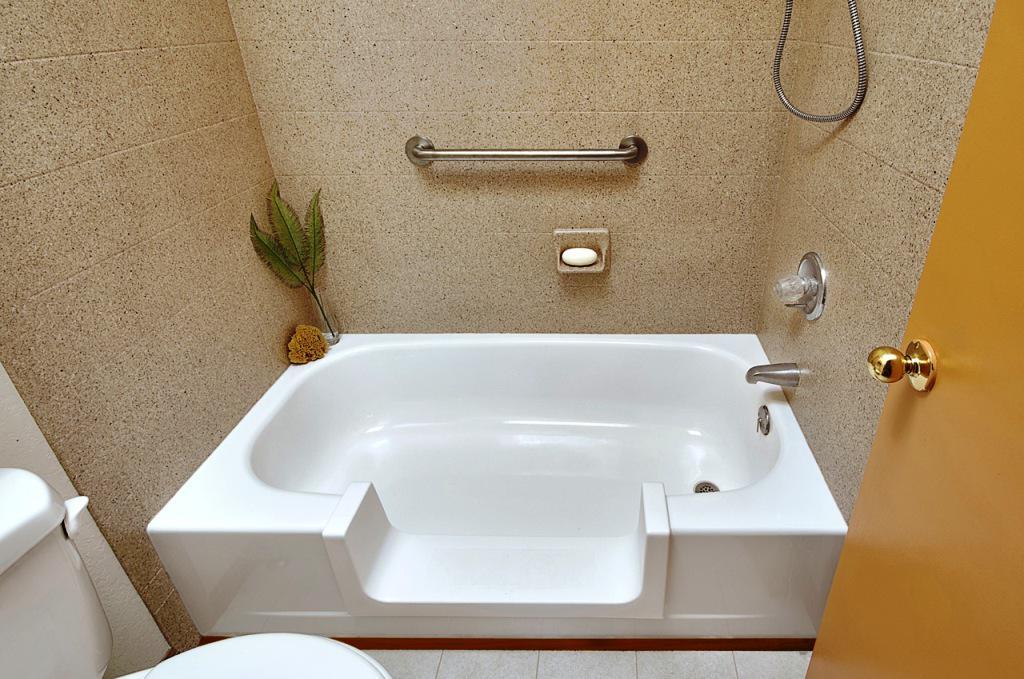 Designed to meet the needs of seniors, people with disabilities or anyone with mobility challenges, this bathtub will ease up your life and make you enjoy your bath every time without difficulties. Don't hesitate on choosing this functional design that will embellish your bathroom and perfectly fit into its available space.
6. Contemporary and Modern Bathtub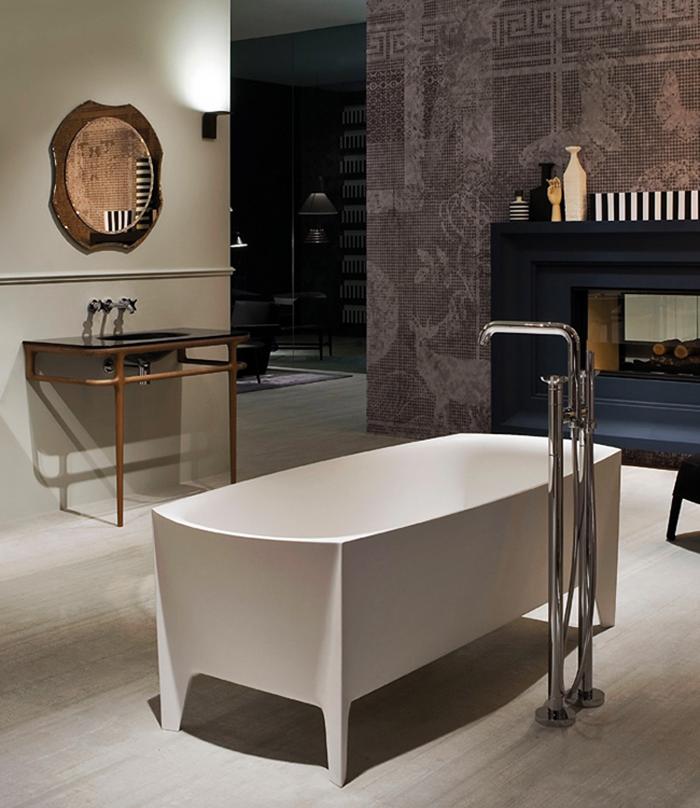 You remodeled your bathroom in a modern manner, however, you have no idea what type of bathtub to chose and add a contemporary finishing touch to the entire space? Why not go for this simple yet modern freestanding tub that will meet your expectations and embellish your new bathroom? White, elegant and easy to clean – could you ask for something more perfect? We don't think so! Chose this type of contemporary and modern bathtub now and thanks us later.
7. Astonishing Bathtub in Rustic Style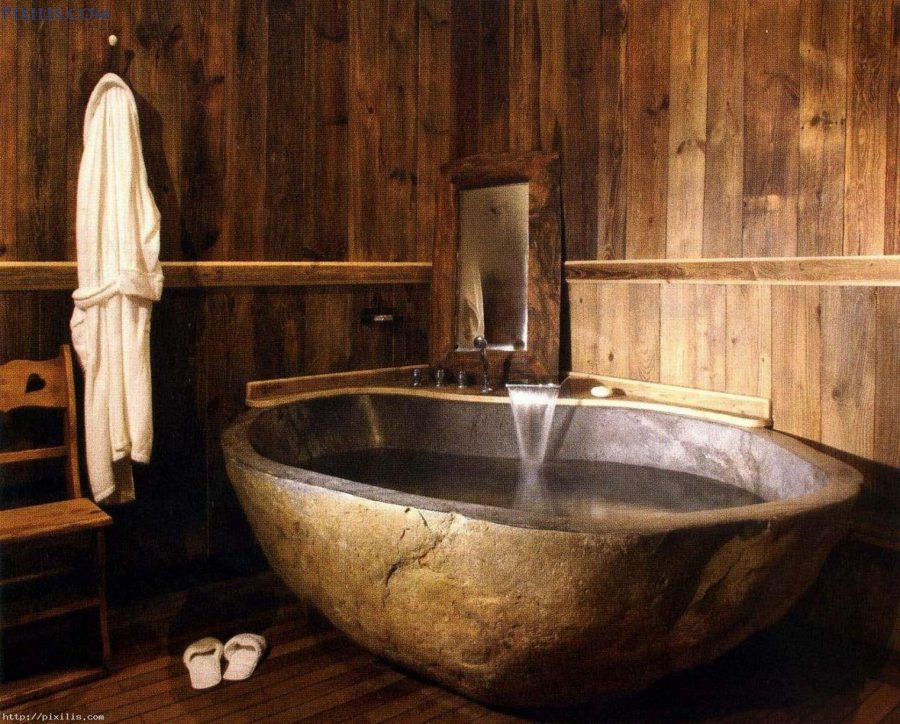 Looking for a high-quality bathtub that will create a relaxing atmosphere in your new bathroom? You can always rely on the bathtub designed in rustic style! Chose a unique and wooden bathtub like the particular one on the photo and give your bathroom space a warm tone. We promise you'll be amazed by its appearance every time you enter the bathroom to enjoy your daily soaking.
8. Corner Bathtub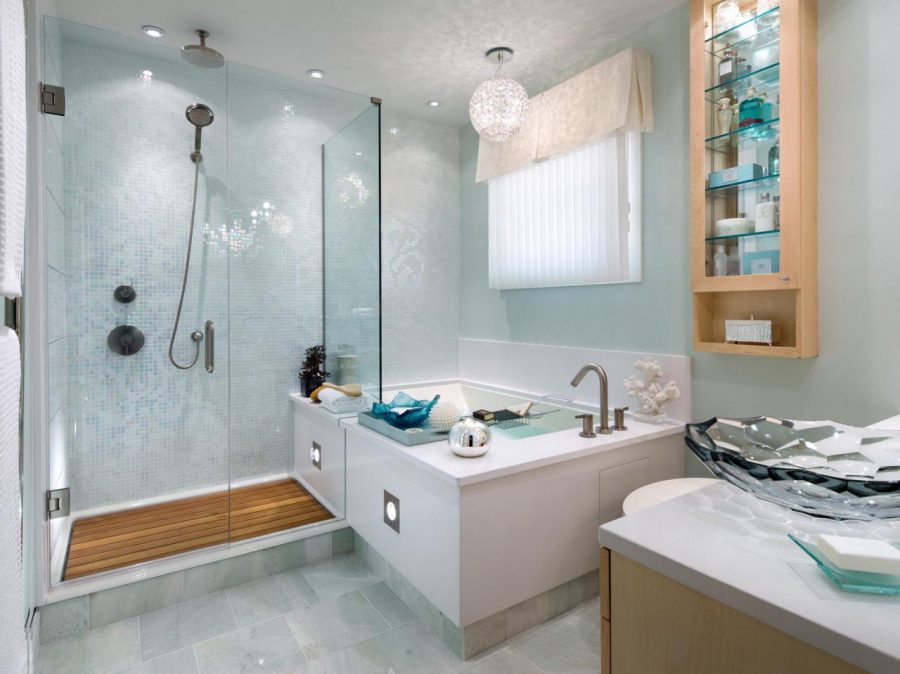 Perfect for those who don't pay much attention to the position of the bathtub and care more about their comfort. Choosing the corner bathtub will leave more available space for other items and keep your space simple and elegant. Practical bathtub connected to the shower is always a good idea, so why don't you use it to remodel your bathroom space and make it more practical even today? Go ahead, we promise you won't make a mistake by choosing the corner bathtub.
9. Another Example of Practical Handicap Bathtub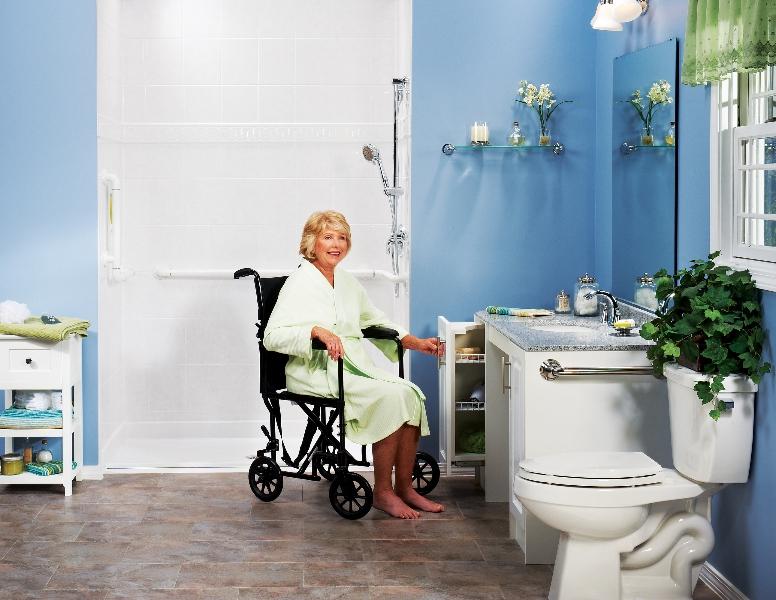 This is probably the most practical 2 in 1: bathtub and shower for seniors, people with disabilities or anyone with mobility challenges. Simple yet wide and beautiful, the particular bathtub/shower built-in your bathroom wall certainly saves a lot of your space and energy. Don't hesitate on remodeling your bathroom in this unique manner and ease up your life even today!
10. Handicap Bathtub Chair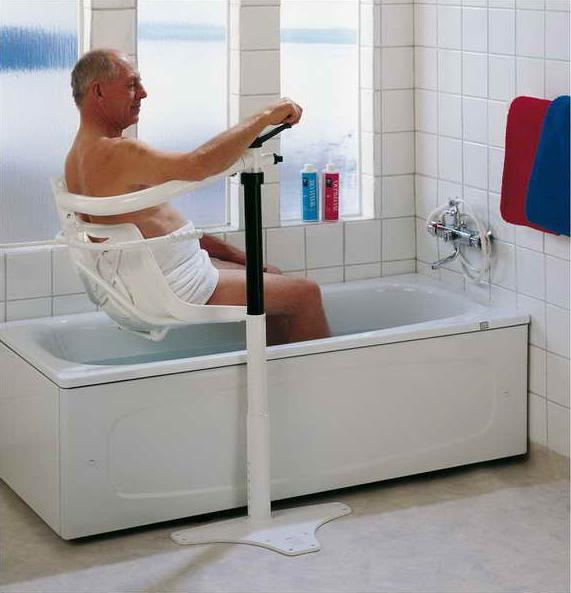 Instead of remodeling your entire bathroom to ease up your soaking, why not getting this bathtub chair you can use in every type of bathtub? Attached to a practical horizontal part that's easy to place to each tub, the chair is a perfect solution for the seniors, people with disabilities or anyone with mobility challenges.
11. Portable Bathtub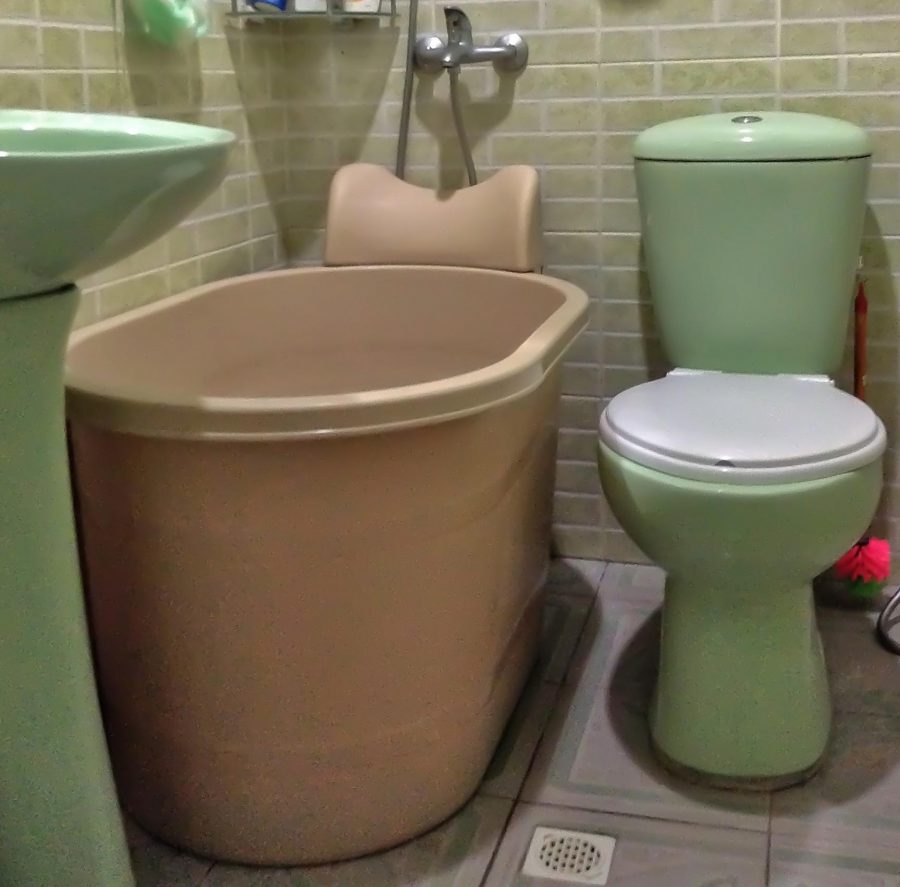 Those who seek bathtub for a deep soak but don't have enough space for something bigger should go for the portable space saver bathtub that's very suitable for apartment or smaller houses. Tubs like this aren't expensive but practical and beautiful. Don't hesitate on getting a tub like this one, get a deep soak and save some space in your new bathroom.
12. Soaking Tub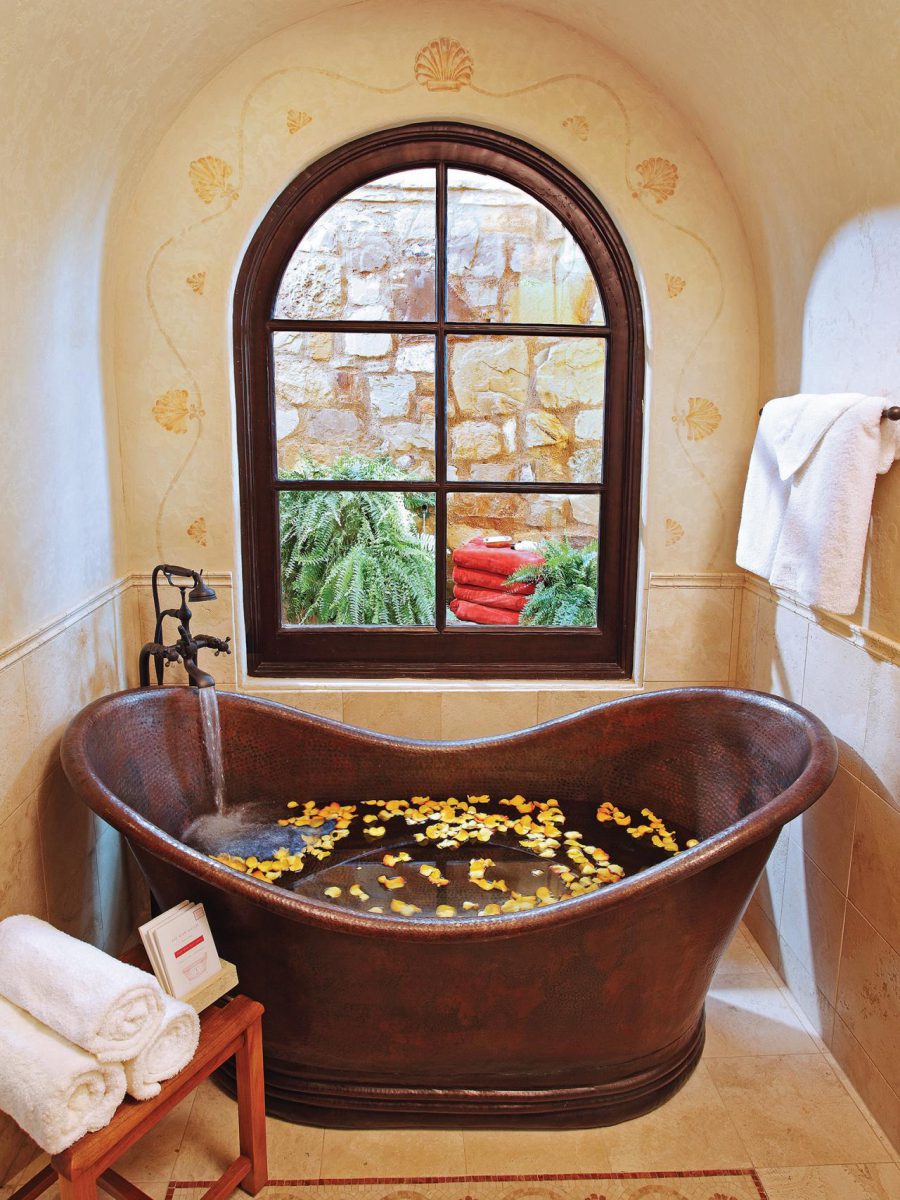 Unlike the portable bathtub that's smaller, this tub intended for deep soaking is definitely the type that allows you to relax by spreading your legs inside and enjoy your bath. Designed in an antique style, this tub is perfect for those who seek for something larger, old-fashioned and modern at the same time. Suitable for larger and medium-sized bathrooms – don't hesitate on getting one today if you have the available space and fill it with this unique soaking tub.
13. Vintage Bathtub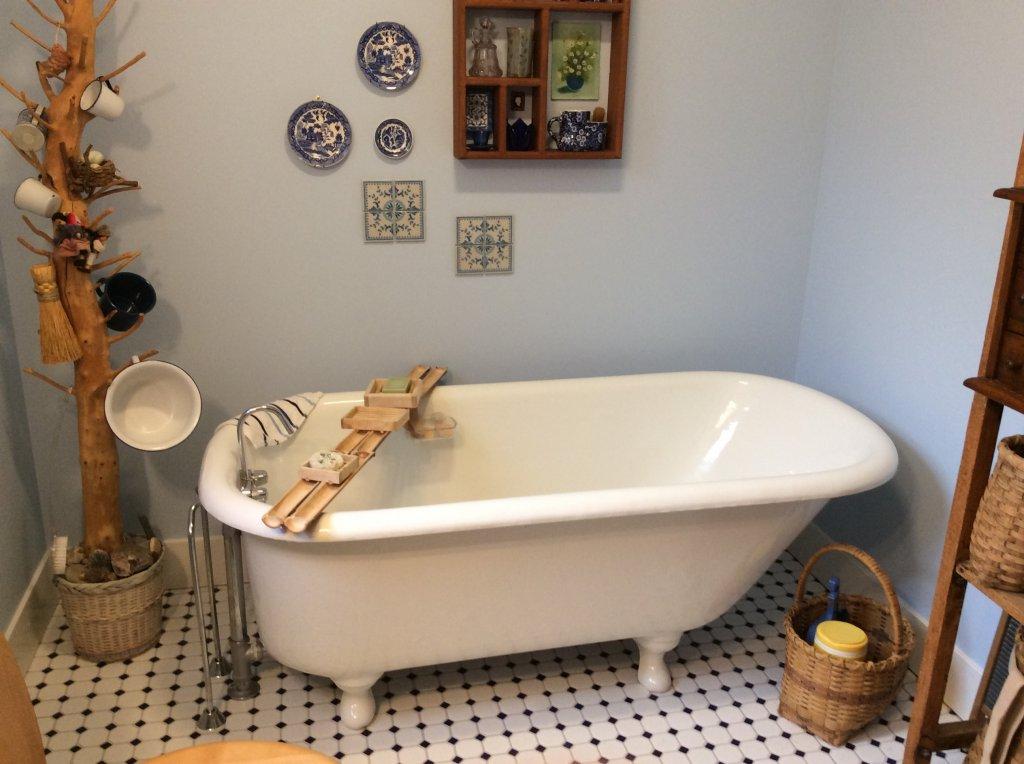 Vintage bathtubs are the most used and adorned bathtubs ever. If you're passionate about vintage style and design, choosing a tub like this one for your new bathroom would be a perfect choice. Adding some vintage ornaments near the tub will only embellish the space even more and turn our bathroom into a warm and pleasant, old-fashioned space where you and enjoy your daily soaking and relax after a busy day.
14. 2 in 1 – Walk in Bath and Shower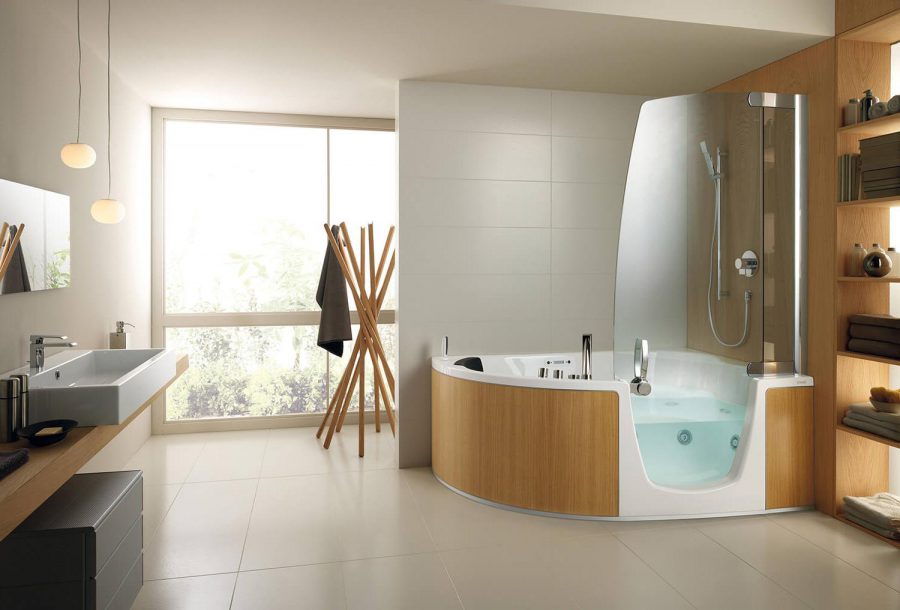 If you're looking for something practical and elegant, this 2 in 1 – walk in bath and shower will certainly meet your needs. Perfect choice for those who have larger available space in their bathroom but want to use it for storing a washing machine or have a more wider bathroom. Simple and classy – if this is the bathtub you've been looking for, don't hesitate on getting a 2 in 1 walk in bath and shower and remodel your ordinary boring bathroom and turn it into something more practical and modern.
15. Another Sophisticated Walk in Bathtub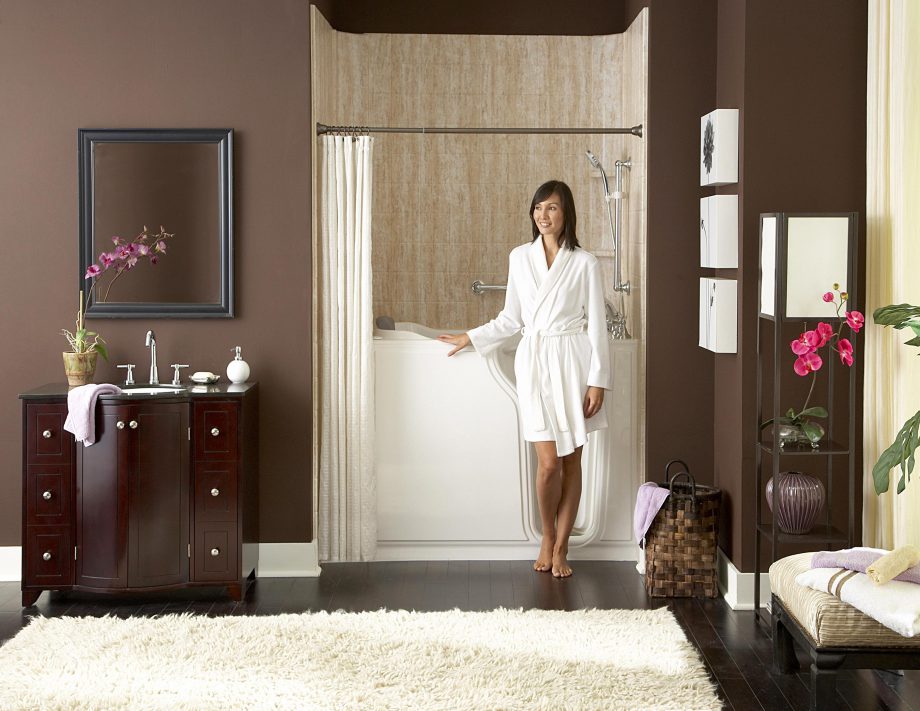 Are you looking for a bathtub you can place in your bedroom and gain more sophisticated look for your space? If yes, feel free to use this idea and pick a classy bathtub that matches your interior's color and style and embed it in the wall you consider as suitable. After, you can use a simple curtain for covering the bathtub while you have a bath and enjoy your soaking without being interrupted or seen. This type of bathtub is perfect for those who want to save some space from their smaller bathroom and enjoy a deep soak on a daily routine.
We hope you liked our ideas and already picked one for your bathroom remodeling. Before you install it, make sure you've chosen the right size that fits your available space and color that matches the rest of your bathroom items, walls, and floor. We wish you a pleasant soaking into one of these original bathtubs designed in a unique manner.