The houses these days have nothing to do with those of old days, wide and with lots of storage. Being smaller, we always find an endless number of architectural contradictions when it comes to furnishing.
To add to the little space, we now have a tendency to store more things every time, so we can find ourselves in trouble. Fortunately we can always count on allies such as built-in wardrobes in the hall.
We have to keep in mind that built-in wardrobes of today do not look anything like the old ones from the past. When we hear built in wardrobe in the hall we remember those closets in our grandparents' house that were made of plaster and that took several weeks to be completely finished. Being able to use it could take for weeks, up giving this type of cabinets a bad name.
Fortunately, custom-made built-in wardrobes can now be obtained in a short time and easily, in the widest variety of materials, styles, sizes, colors, and more. This is a creative and a tasteful way to add extra storage space to any hall of a house.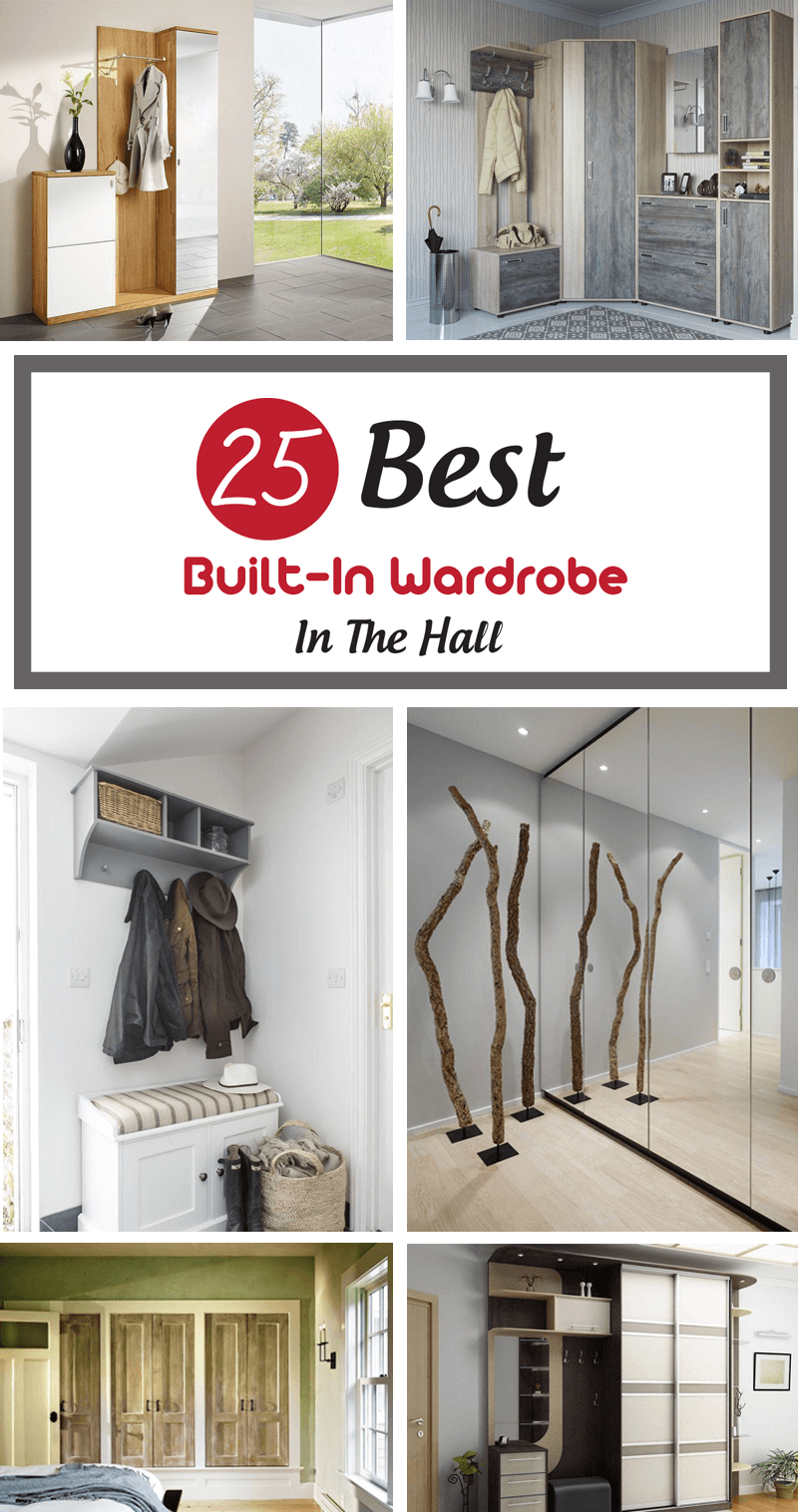 In this article we want to share some design ideas you can get inspired from or directly emulate them in your house, so can gain some extra storage space without giving up design and style.
A built in wardrobe on the hall will help you to make the best of the available space you have in your home. You will take advantage of any possible empty space and your house will look comfier. These wardrobes give an elegance and order sense that is the perfect complement of any house. These kinds of storage are also cleaner and easier to clean. You can let your imagination fly when it comes to choosing doors to make them more personal and customized.
The built-in wardrobes have a series of characteristics depending on their specific purpose and the place where they are located. In general, we can describe its features according to its exterior and its interior. Here we present you a few great examples of space optimization and excellent taste:
1. Inexpensive, comfortable and elegant built in wardrobe for an entrance hallway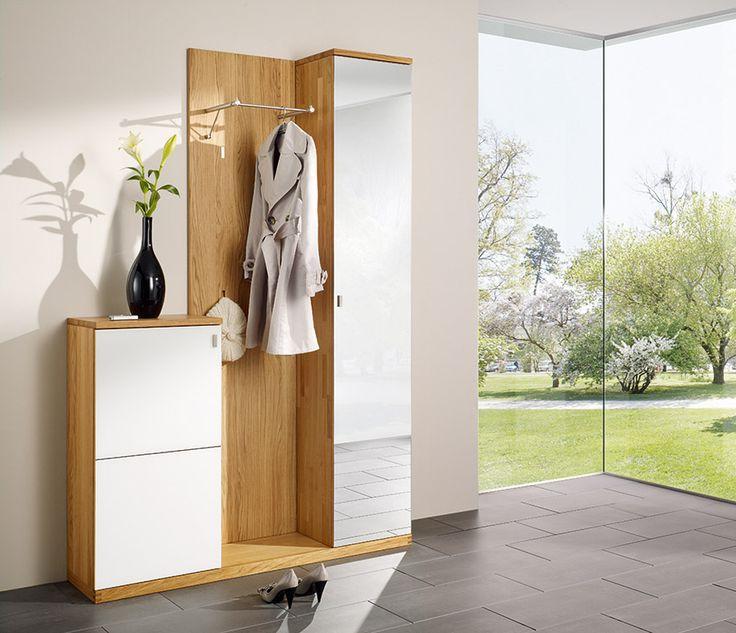 If you are looking for a piece to put in your entrance hallway, designs like this offer you a very efficient manage of space while maintaining a very appealing design. This wardrobe combines very well with the colors of the room and the mirrored doors help to make the room look wider.
2. Contemporary and rustic with sliding doors and shelves made of wood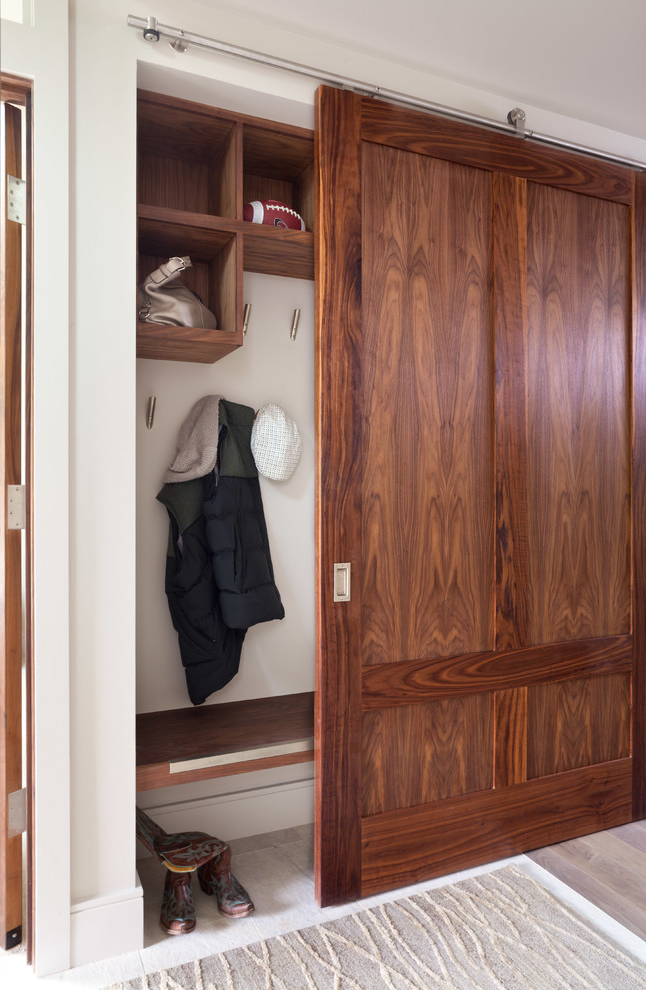 Built in wardrobes in the halls give you the possibility of choosing between sliding or horizontal opening doors: you can chose from sliding doors which are the most recommended, but if you prefer to use the other kinds of doors, there is no problem. In this design the doors are made with dark marbled wood with a very interesting patterns and they are the recommended sliding type. Inside, the shelves help to organize better.
3. Sober and elegant to take advantage of corner spaces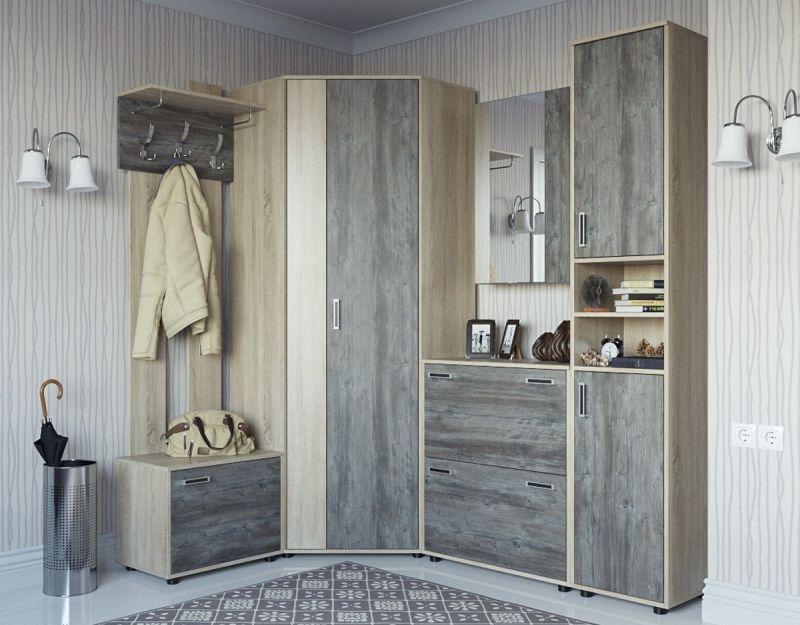 A built in may be a great way to take advantage of corner spaces. Creating a design like this will allow you to use your space with better purpose and fitting more stuff in less space. Even it is a quite large storage space, the grey and bone colors make it look very elegant and compact, making the room look bigger at the same time.
4. Making the best of every single space of the house including staircases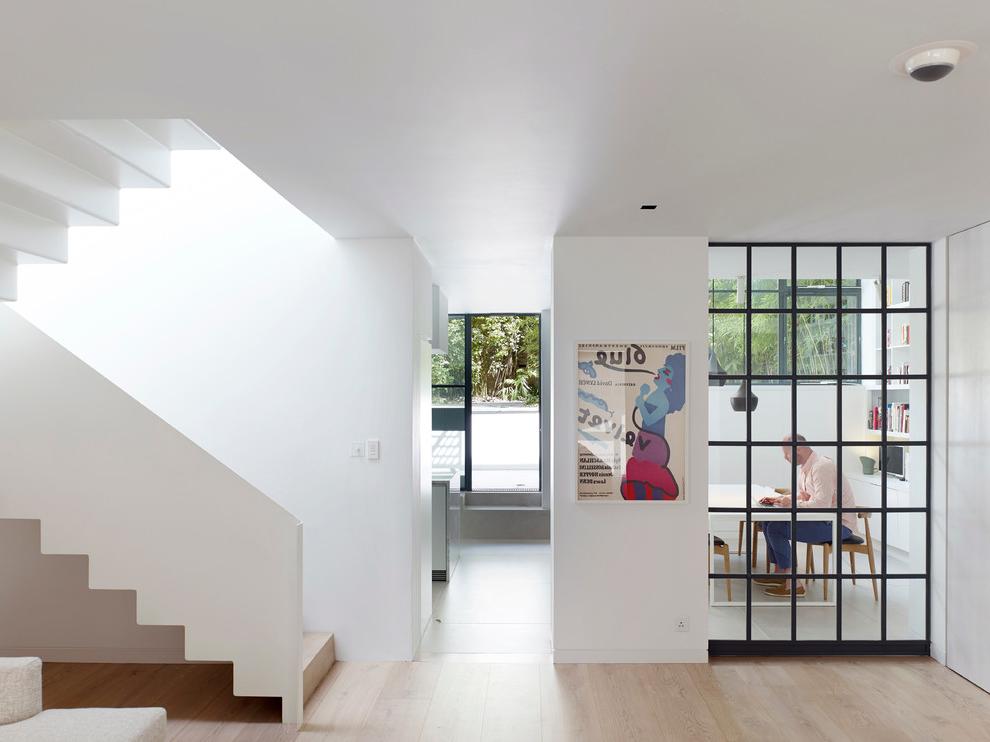 Built in wardrobes in the hall can take any space and make it storage friendly. Like this space right under the staircase that gives a modern and original touch to the hall. If you want to opt for something different and functional, they are the ideal solution for storage.
5. Amplitude feeling with a mirrored built in wardrobe in the hall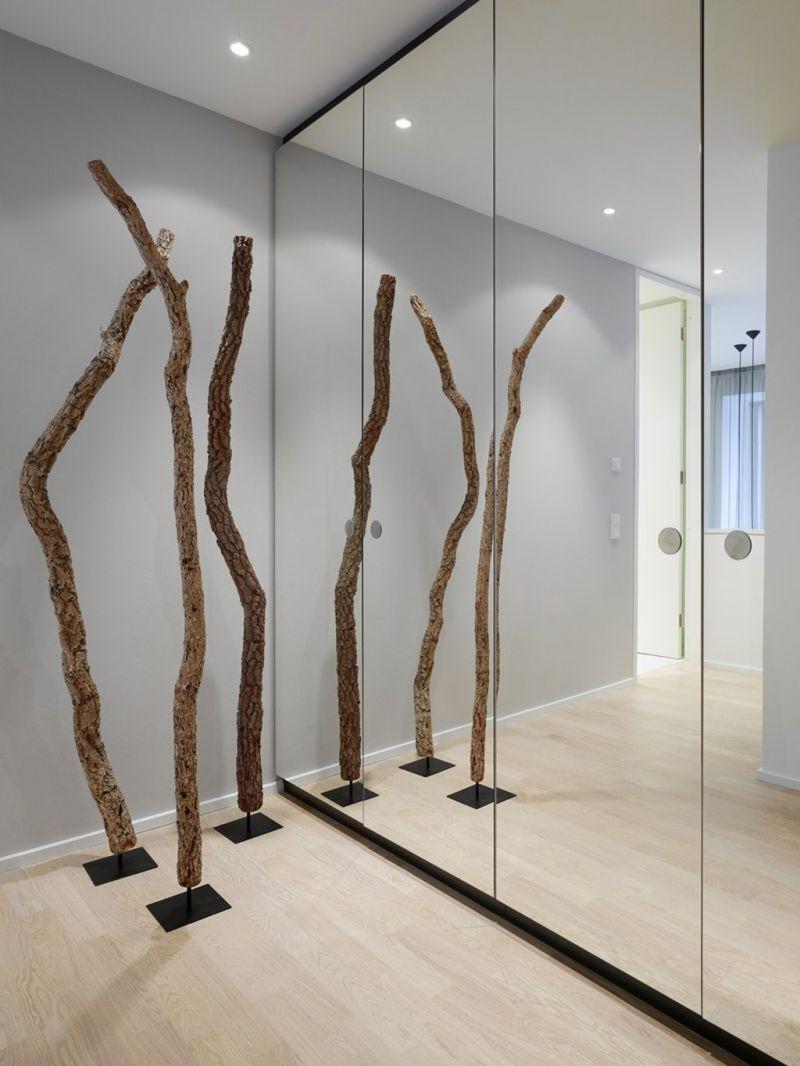 This kind or wardrobes for halls provide visual space to the room, making it seem like the room is bigger. This can also give you the feel of being more comfortable. Mirrored doors area a classic into creating this effect.
6. Colorful and wide with sliding doors to enhance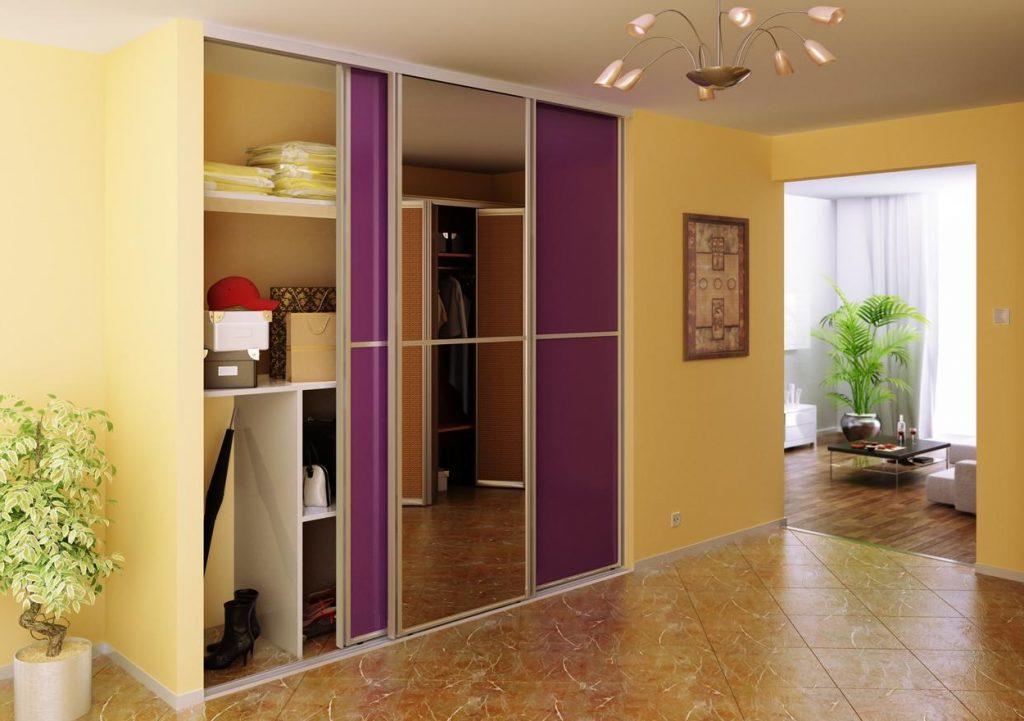 If you have a large entrance hall, consider creating a large storage wardrobe to be able to store things like coats, shoes, bags, hats, umbrellas, and any other thing that you take or leave anytime you leave or get to your house. This design features sliding doors, that are comfortable and space saving.
7. Sober and traditional walk in wardrobe to make the best of an aisle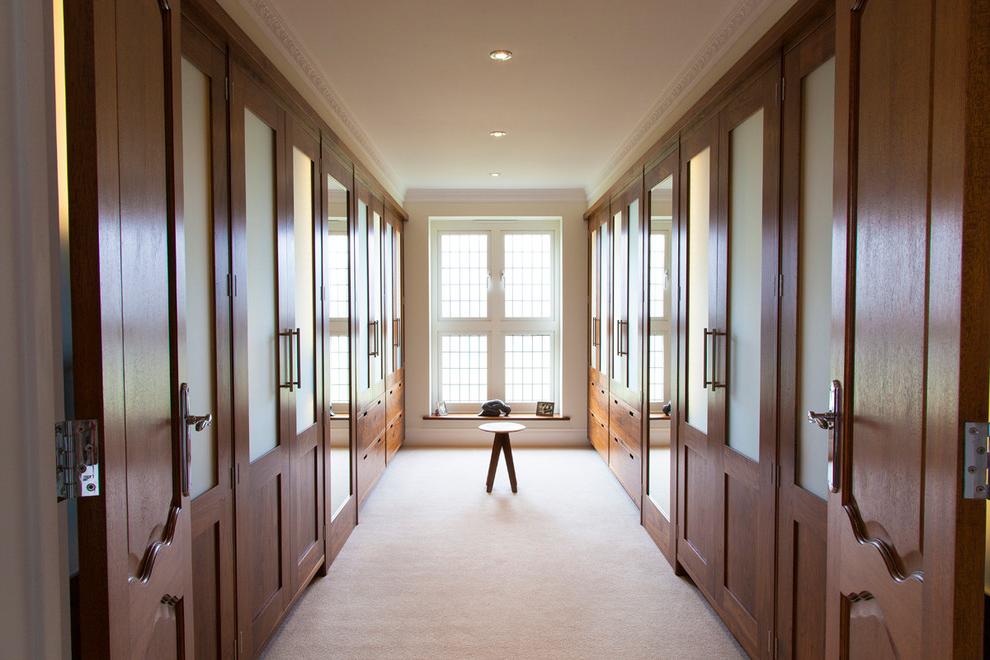 Some houses have long and stretch halls that can be great to set up built in wardrobes. Is a very traditional design that features doors and drawers most commonly of one design along the whole aisle. These spaces are most often used as walk in closets. A sober design that never disappoints.
8. Built in walking closet with racks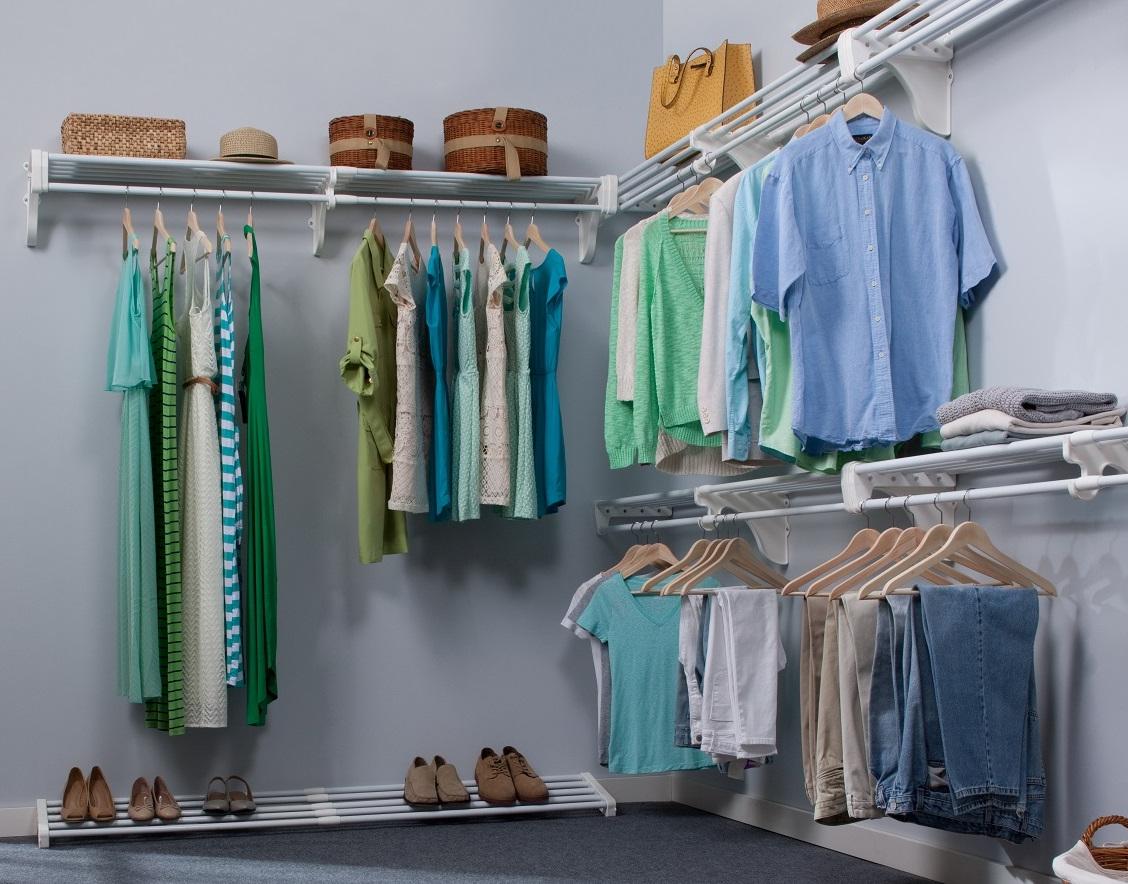 A small space of the house can be turned as a built in closet just by nailing some racks of different lengths in various parts of the walls to hang close, store shoes, or anything else. This is the dream wardrobe for any woman.
9. Make the most of a space with a bench closet and a hanging shelf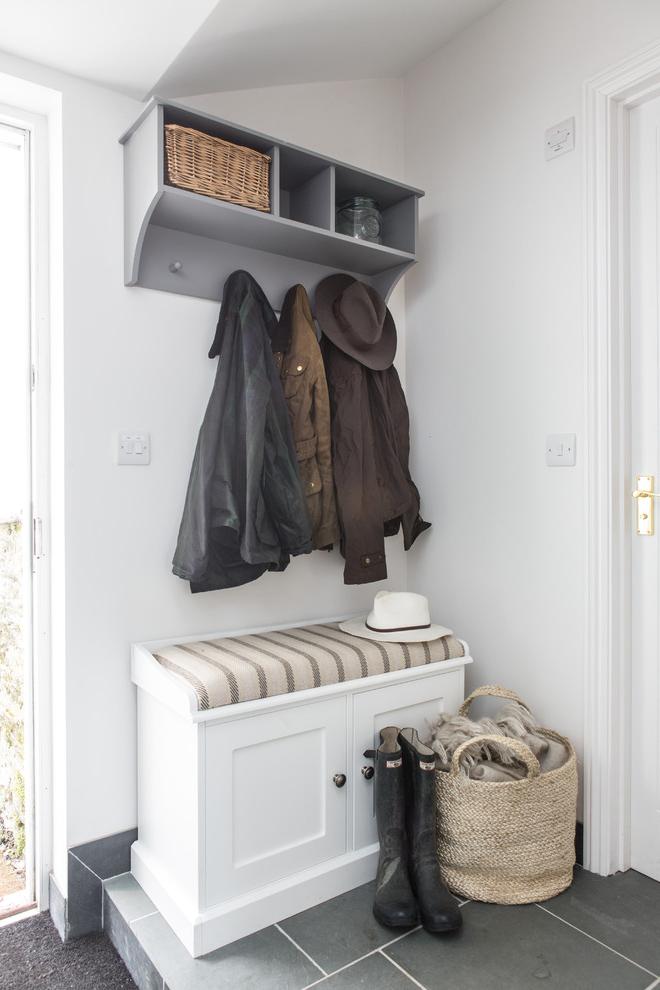 If the only space you have beside the backyard door is a tiny corner, do not worry, with a little imagination and creativity you can make the best of any space and use every little inch. Like in this design where a storage box that is also a bench is located in the little corner next to the back door. Above of it, a storage – hanged piece allows you to hang jackets and hats in the first level, and the second one are three shelves to put anything you want. With a design like this, even the tinniest space can be used wisely.
10. Maximum advantage hall design with simple cabinets and storage hacks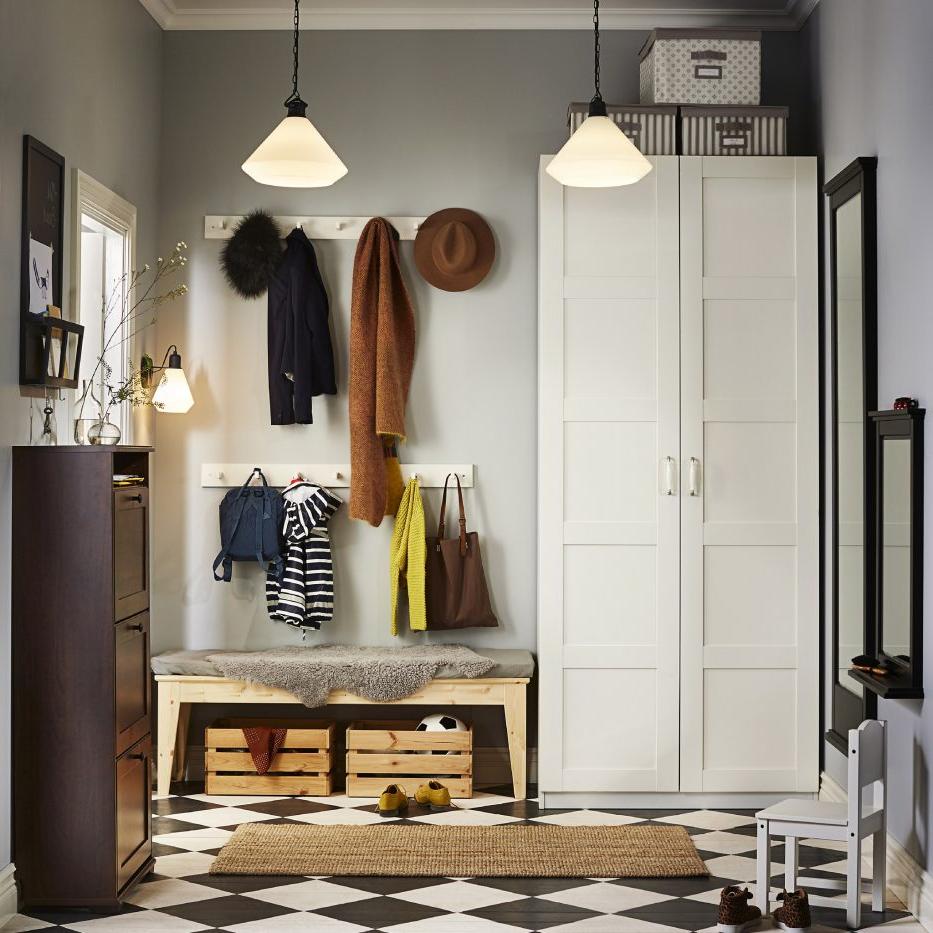 Built in wardrobes in halls are a great way to have extra storage space. But if you do not want to put a bunch of cabinets one beside the other and you want to give the room a little breath, you can still store a lot of stuff with a few hacks like the ones on this room. In this design, two cabinets are use for storage, but there are more storage places like under the sitting bench, on top of the cabinets or even putting some hangers in the walls. When you have a small house, using every single available space can be the difference with comfort and disorder.
11. Minimalistic and functional wardrobe for narrow spaces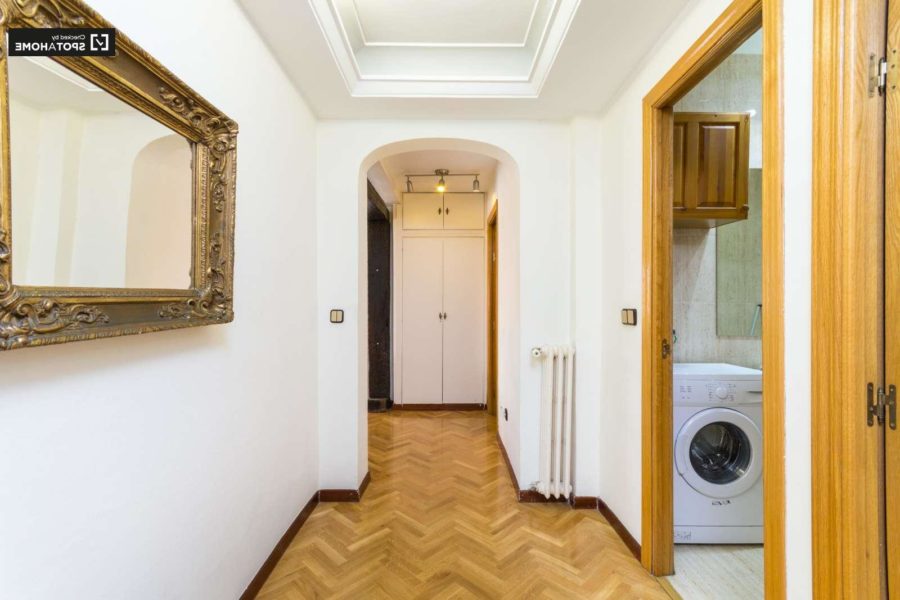 Some old houses have lots of narrow aisles that can be difficult to give a use to. But you can install a very discreet and functional built in wardrobe in the ends of the aisle to add storage space to your house and to make these spaces more functional.
12. Creativeness and relaxation with Zen motif large built in storage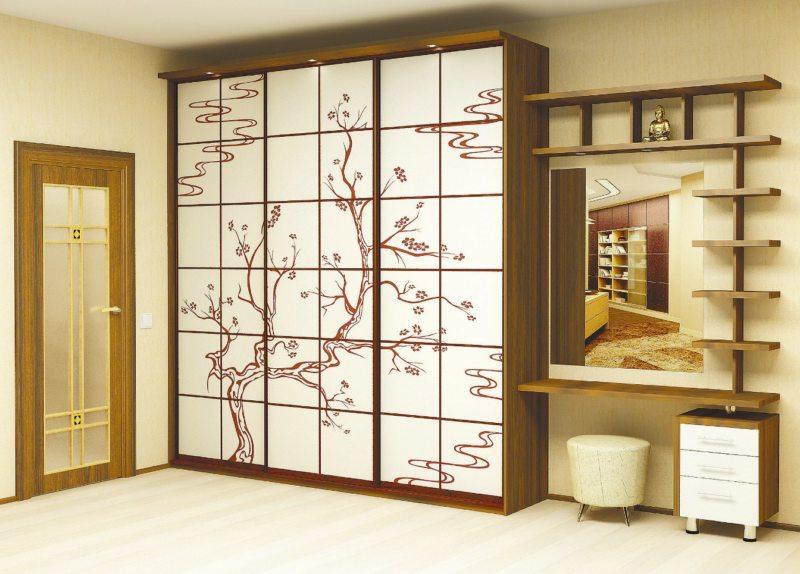 If you have a good imagination you can make your built in a work of art. In this example, the built in wardrobe of this hall was decorated with a cherry tree, a traditional Zen design to work with the flow of this room. The result is a simple yet very tasteful design.
13. Custom made for particular needs of storage and design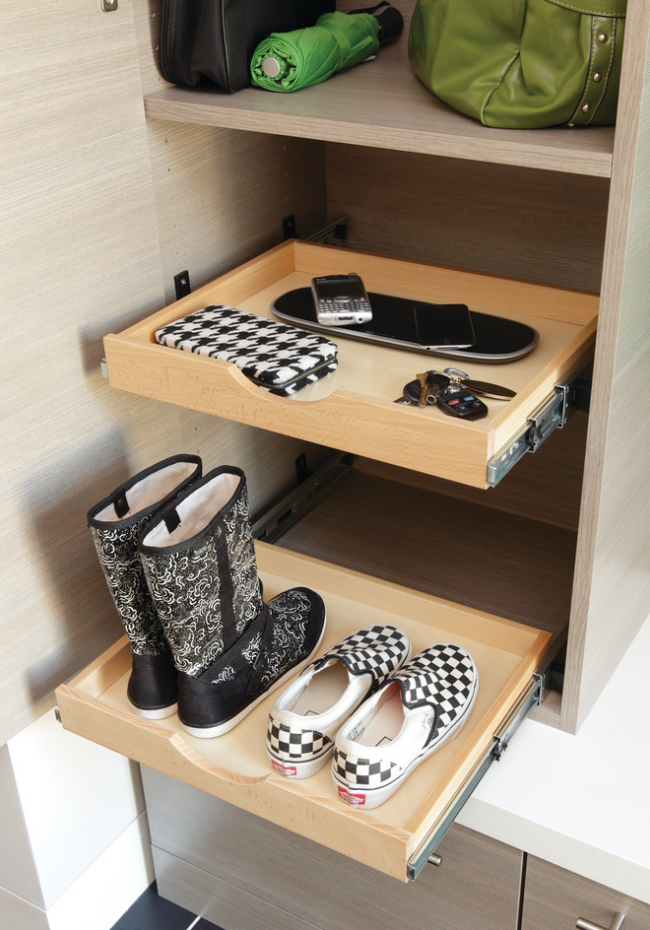 One of the best features of built in wardrobes is that they are easily customizable, so if you want your built-in wardrobe to fit in with the design of the room where you are going to place it, it is also possible. You can choose between different tonalities, materials and styles and in this way you will get a harmonious final result.
14. Large vintage storage to complement the entryway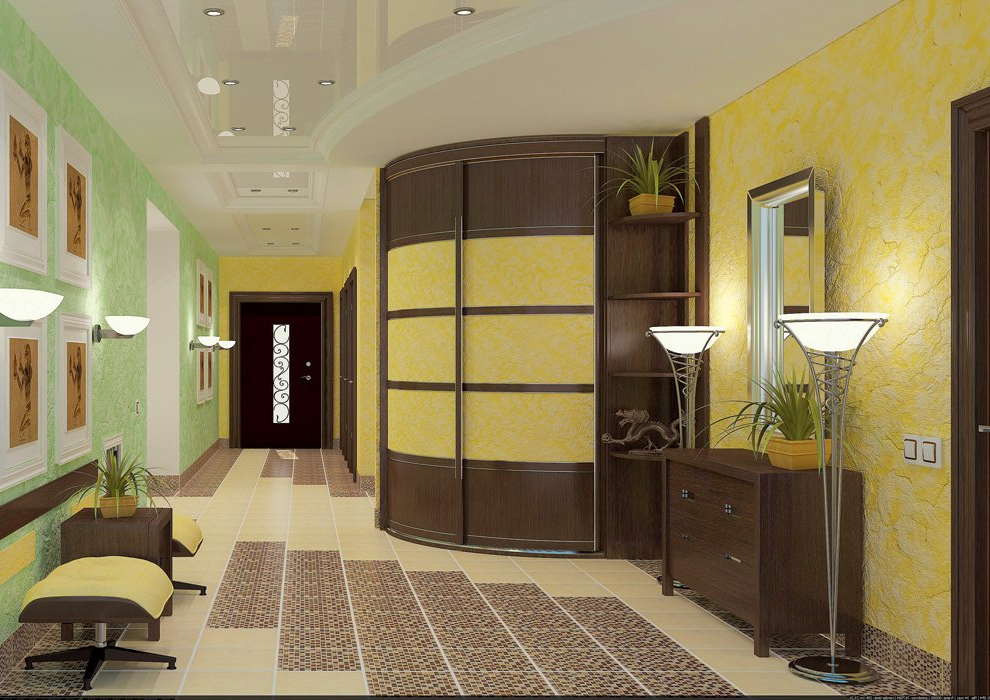 No matter the style of your house, a built in wardrobe will always work great with the design of the room, especially if you think about the design in advance. In this retro design of an entry hall, you can notice a quite traditional built in cabinet right beside the entrance door, but also a large curved storage cabinet with sliding doors that completes the space perfectly. These kinds of wardrobes are good for all the ages.
15. Style and luxury in an entrance with Wood theme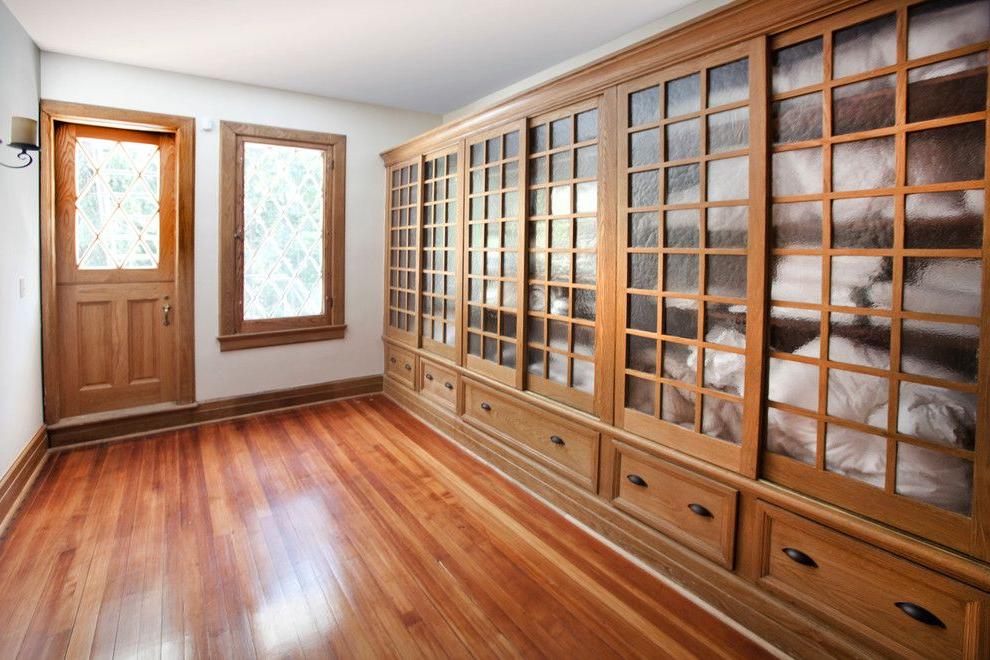 If you like Wood and adding extra storage, built in cabinets are the option for you. If you enjoy the rustic, cabana style designs with lots of Wood, these wardrobes will fit perfectly with the overall design, while storing all your valuable belongings. Make the different Woods match and make a theme out of the room.
16. Modern, clean and cheap to utilize small nooks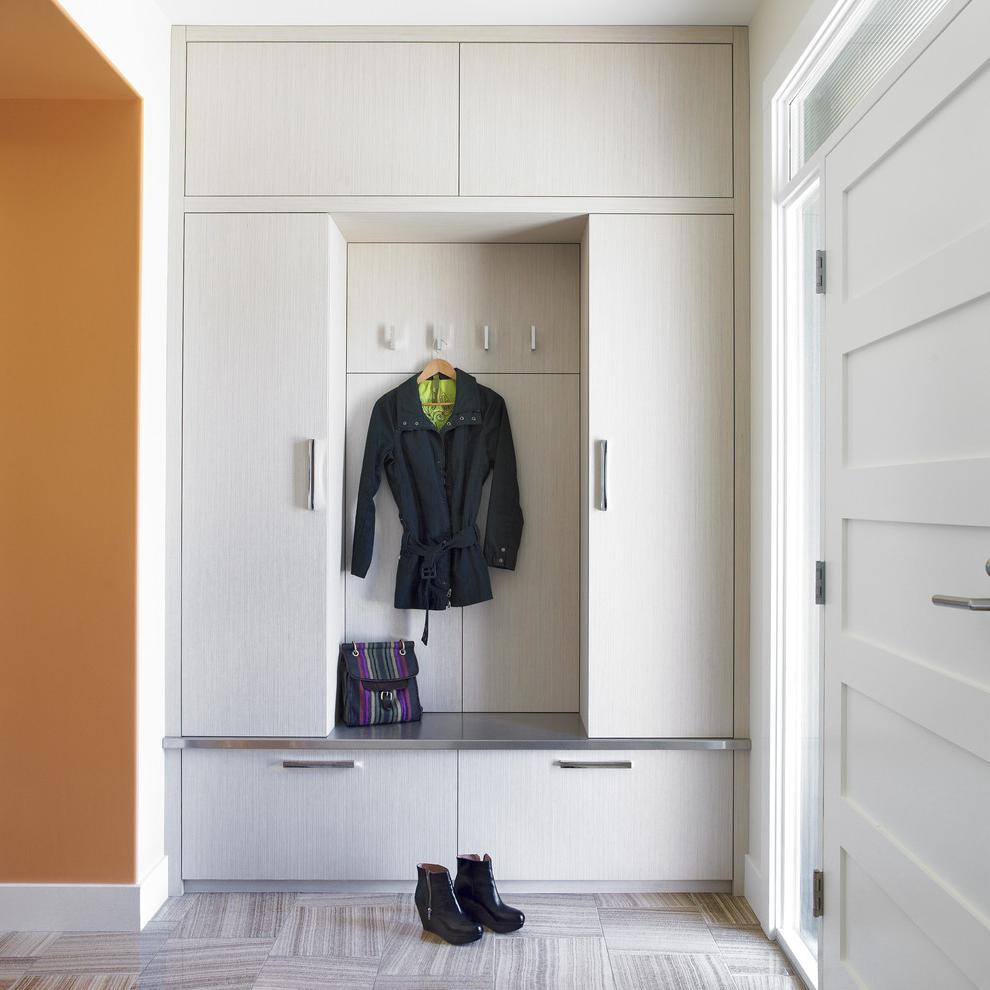 These kinds of wardrobes are great to fit the available space. You simply have to measure the space and then choose the wardrobe design that you want. The good thing about this is that you no longer have to stick to specific measures, but you can instead customize the size to your liking. And the great thing is that you can find really cheap materials to build it, so it does not have to be a large budget task.
17. Storage and definition of spaces with an inexpensive built in wardrobe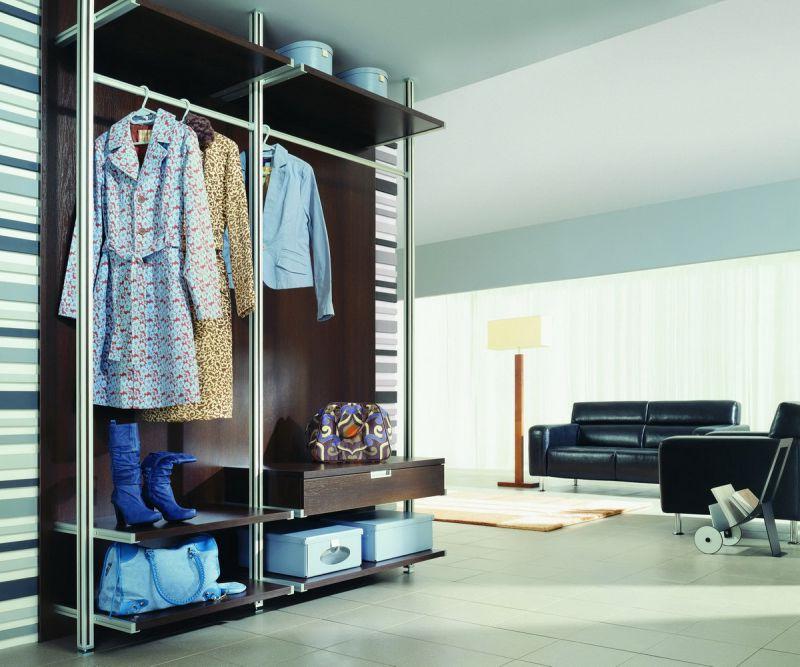 Get a greater sense of order in your house with this space savers they can help you have all your clothes or whatever else you want to store in a more orderly way and without having things stored in any corner. Designs like this can also help you separate spaces, like in a studio apartment, a den, or any other convertible space. They are a very versatile option for decoration.
18. Elegance and trend in one luxurious wardrobe built in the wall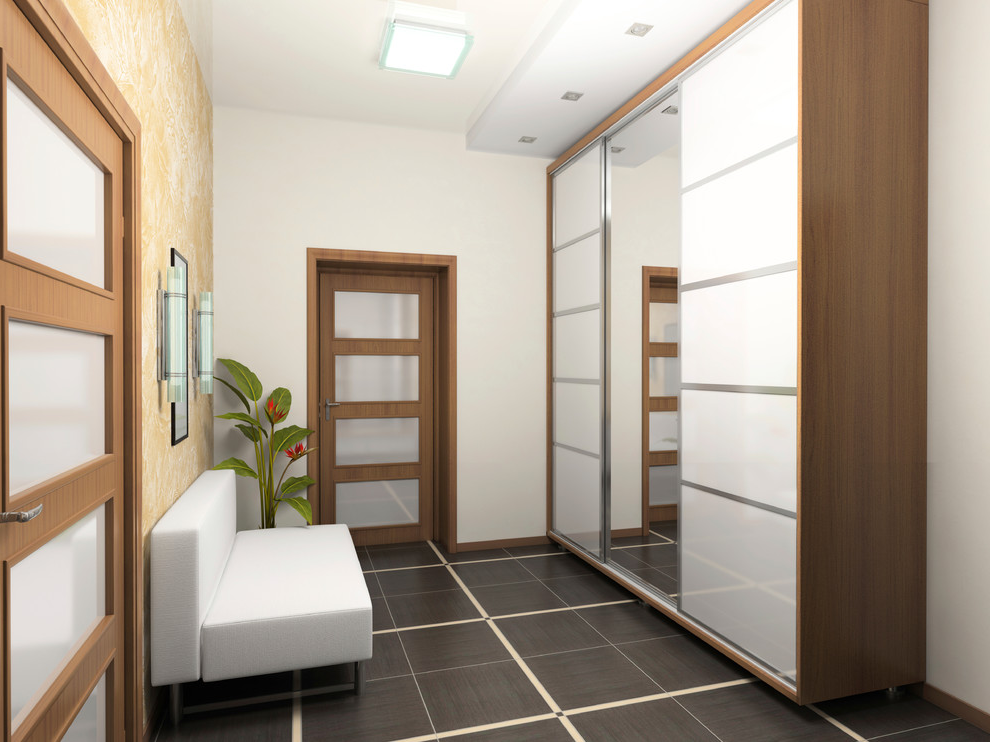 There are several types of built in wardrobes, but definitively one of the most popular ones are the floor to ceiling ones. Their luxurious look, high – end materials and beautiful construction make them one of the favorites when it comes to this kind of storage solution. In waiting halls of offices, entrances of houses, or closets for modern industrial apartments, they are a very attractive and efficient way to gain storage space.
19. Modern and chic design ideal for small spaces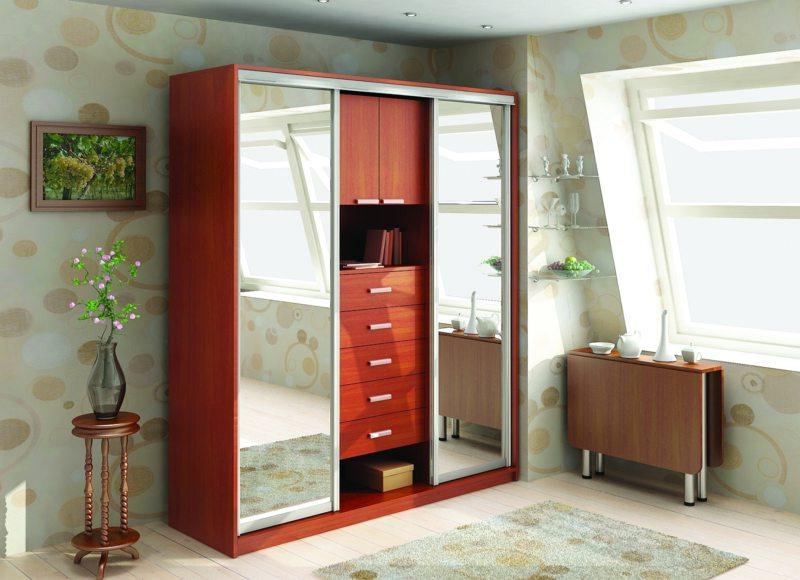 In a small space you need to organize your things better, being able to take advantage of any possible space to use it for storage. When having a built in wardrobe, you are able to choose the number of shelves and drawers you want in your structure, you can set everything for your greater comfort.
20. A perfectly merged small and modern built in wardrobe for a small hall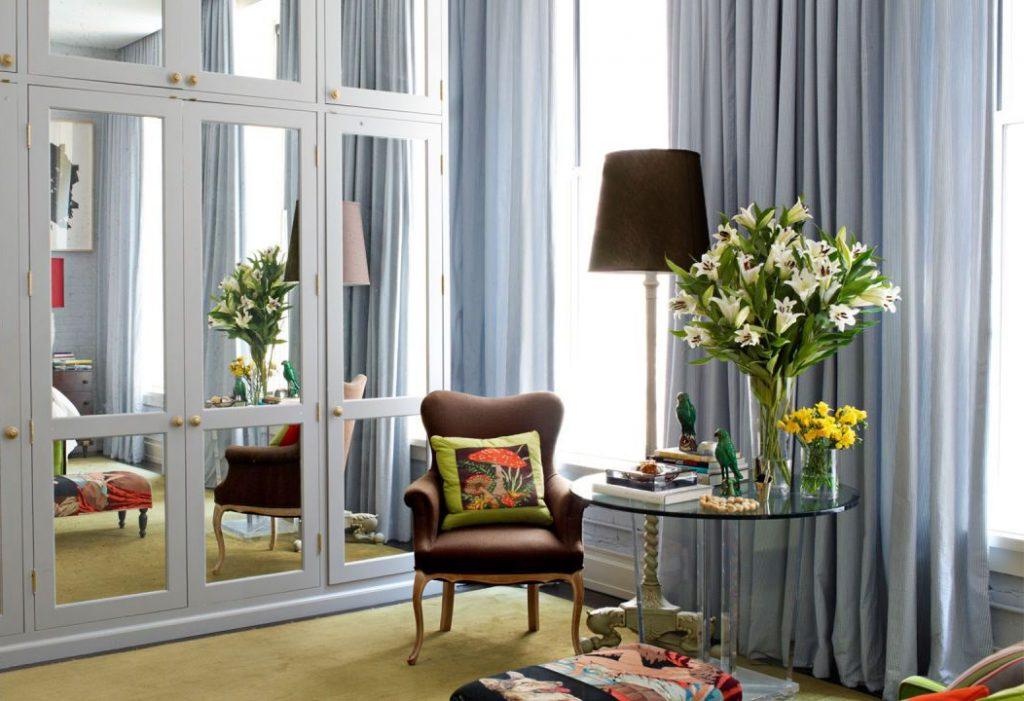 Choosing the right colors and styles for your furniture will help you merge them with the overall style of your design. This is true when you see this built in wardrobe design that features mirrored doors with wooden frames in the same color of decorations such as curtains. These wardrobes also make the space look wider.
21. Traditional and rustic design perfect for an entry way or a kitchen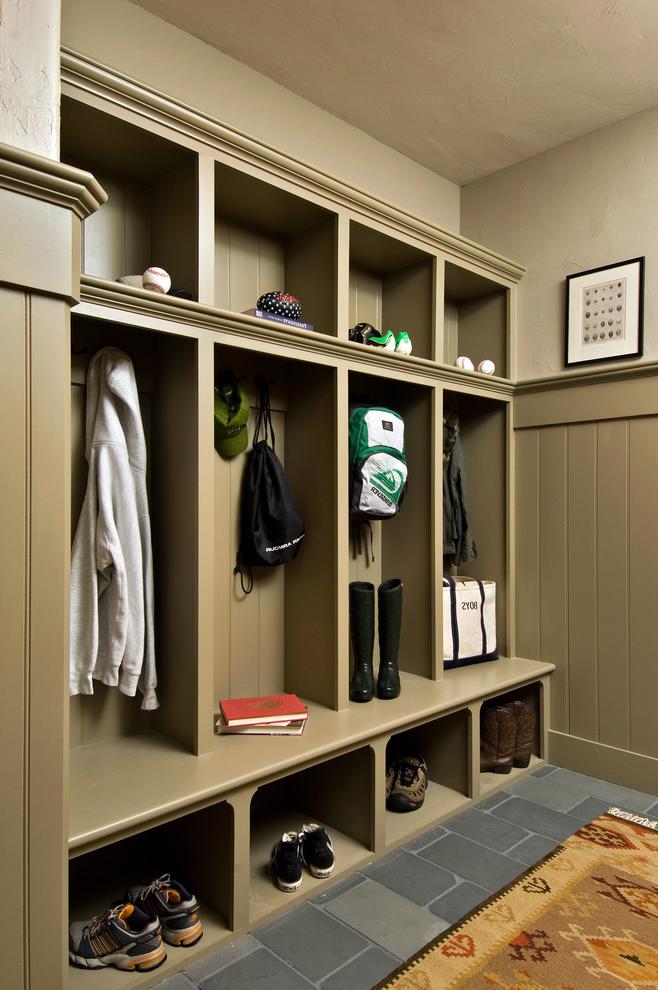 There are several advantages on using built in wardrobes, one of the most important is that these kinds of storage solutions are cleaner since the is no gap between the cabinet and the wall. This makes these structures much easier to be cleaned. This will save you the time you spend with the vacuum cleaner trying to collect the dust behind the conventional cabinets.
22. Vintage look built in perfect for small halls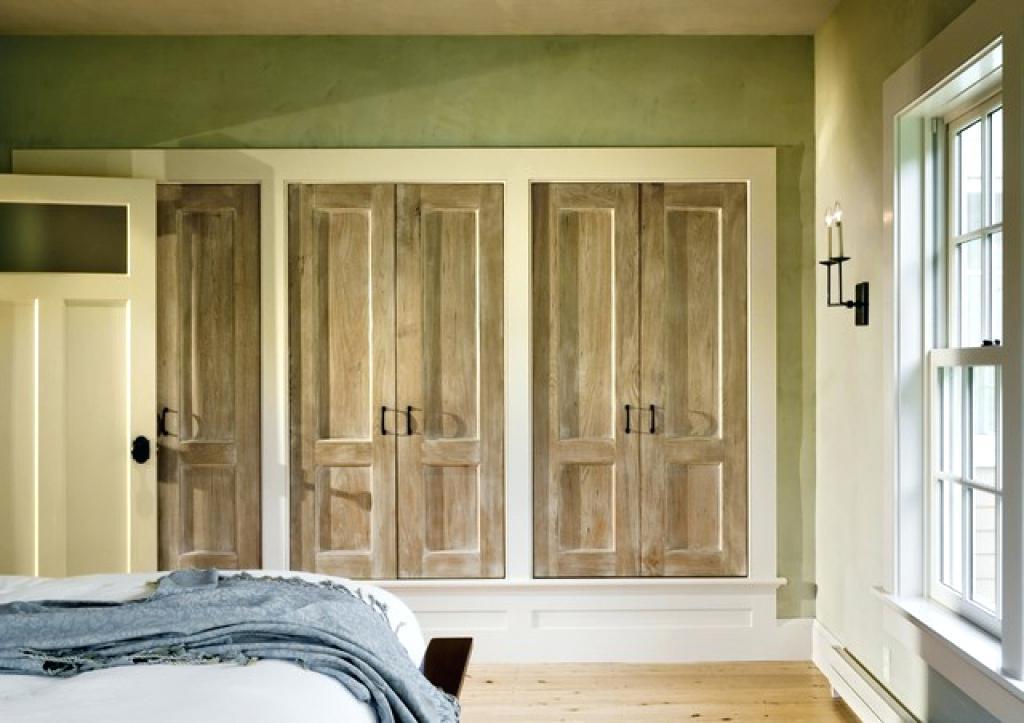 It is not strange that these kinds of storage spaces are used in small halls. It is only logic when you realize how much storage a good built in can give you. Besides, when made of good materials, these wardrobes are more resistant and last longer than conventional cabinets.
23. Organizing design made of wood and metal ideal for an office or a hallway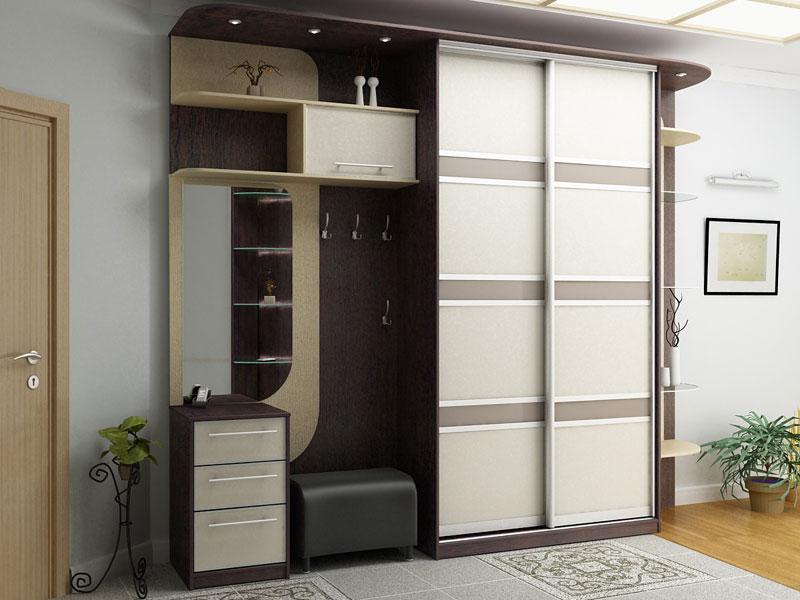 The built in cabinets are also the most chosen option when it comes to offices. Whether is a business or a home based office, these spaces are often quite small, so adding extra space is always welcomed. In this design, the cabinet looks perfect for an office due to its appearance, with shelves, doors and drawers. This design is also perfect for a hallway.
24. Elegance and space in a built in wardrobe in the hall ideal for a bedroom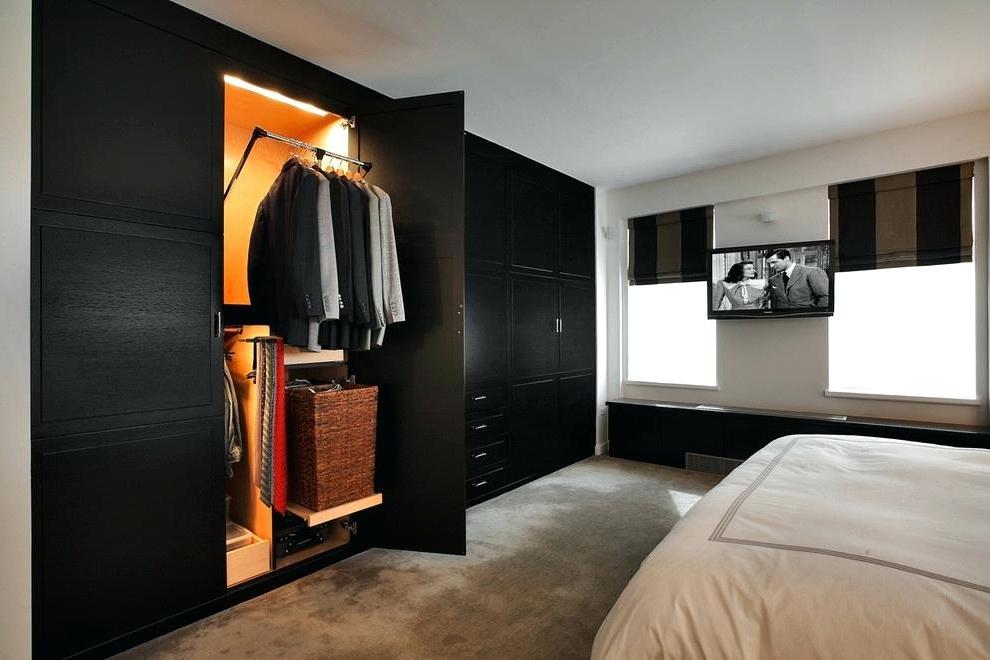 Built in wardrobe in the hall does not only give you a lot of extra space, but with the modern designs, they are a piece of style that can enhance your rooms. In this bedroom, the built in wardrobe offers space and comfort, with racks that stand out when you open the doors, as well as drawers that also work that way. The dark color matches perfectly with the bedroom's choice of colors and furniture.
25. Modern and industrial look wardrobe closets for a narrow hallway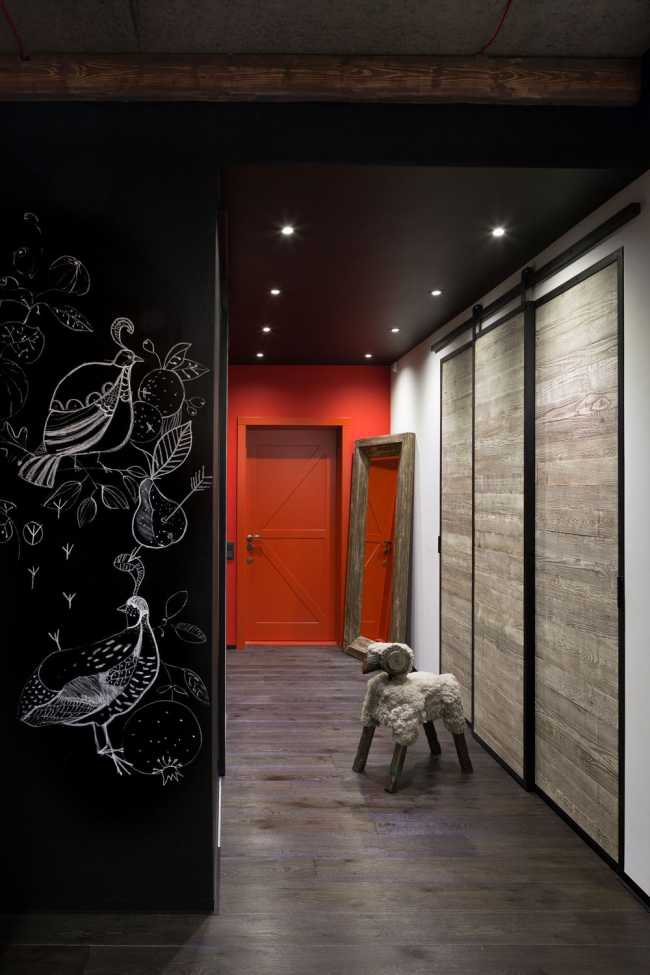 And we of course have to mention the attractive appeal of these built in designs. There is no doubt that a built-in wardrobe is much more visually pleasing than a conventional wardrobe. Note it in this room where the doors complement the overall design of the room in a perfect way. The red and black walls match just perfect with the marbled design of the sliding cabinet doors. A modern, industrial, sober, and very chic look.
As you can see, the built in wardrobes in the halls are an intelligent storage solution, especially in the small-scale homes in which even the smallest inch counts. Also, these kinds of design elements can be installed throughout the house: whether it is at the hall to store coats, bags or shoes; in the dining room to collect the crockery and cutlery; in the kitchen to store food or implements; in the bathroom to stack towels and beauty products; or at any other place.
These cabinets are also great if you have space problems or if you want an exclusive design that can still fit within the category of cheap cabinets. Is just a matter of asking a carpenter to manufacture custom cabinets.
Built in wardrobes can be designed different depending on their specific purpose and the place where they will be located, which makes them versatile and practical. In general, built in wardrobes for halls consist in a very efficient, inexpensive and practical way to add storage space to any house.
With this set of inspirational examples, we hope to encourage you to give built in wardrobes in the hall a try. It will be a matter of time for you to set them all over your home.