There comes the need of re-organization with every changing season. The end of summer to early autumn marks with the shifting billowy little white dresses for cozy woolen cable knits, sandals for tall leather boots and cashmere. This change is obvious in every part of home including the kitchen, the study etc.
This marks requirement of more cupboard space to store things and to grab them back when necessary without disturbing each and every draw and corner of the cupboard. Storage cabinets can be used to extend traditional cupboards. It gives more room to store various things while keeping your cupboard organized and neat.
Storage cabinets are perfect solution for both office users as well as domestic users. It can be placed in any place in your room due to various available sizes available. They can be used for storing documents, files, tape files, machinery or tools inside. Also they can provide about twice the storage capacity compared to common shelving. They are a perfect place to store dangerous sharp objects rather storing in an open shelf.
Storage cabinets are available in market with a lot of different types. These are available with the doors where you can easily hide and organize daily belongings away in drawers and cupboards, also perfect for security purposes; or you can select the one with the glass-door displays cabinets or open shelves to proudly show off your treasures. You can also catch a one with drawers that have a locking device for additional security, the most regularly available storage cabinets are made from plastic, wood or even metal. You can find the perfect type of cabinet that you need conferring to your basic need and requirement.
Cabinets made from wood gives more durable results and gives a firm look. But the choice of appropriate storage furniture and the requirement or adjustment of wooden storage furniture are complicated tasks. Poor-quality storage seriously quickens the deterioration of collections. A preservation professional should be referred for the utmost up-to-date information before choices with long lasting influence should be considered. Making the right choice will enhance infinitely to the beneficial life of collections.
It should be kept in mind that there is no picture-perfect storage solution for all of your belongings. Having the perfect configuration and arrangement of storage systems will permit you to have the best storage, getting out of any space will be determined by your layout scheme.
Here are the 22 best storage cabinet ideas and display cabinets which comes in excellent classes which ease you find the perfect match for your other furniture.
Check Out The 22 Stunning Storage Cabinet Ideas Which Will Simplify Make Your Home More Beautiful
1. Black Storage Cabinets
These days, state of art modular cabinet systems are being finished that enhances style, sophistication as well as strength in modern cabinet design. This black storage cabinet is perfect for small spaces. It provides door-cabinets to hide away all the mess inside along with an open shelf to showcase your favorite decoration piece to enhance your room decor.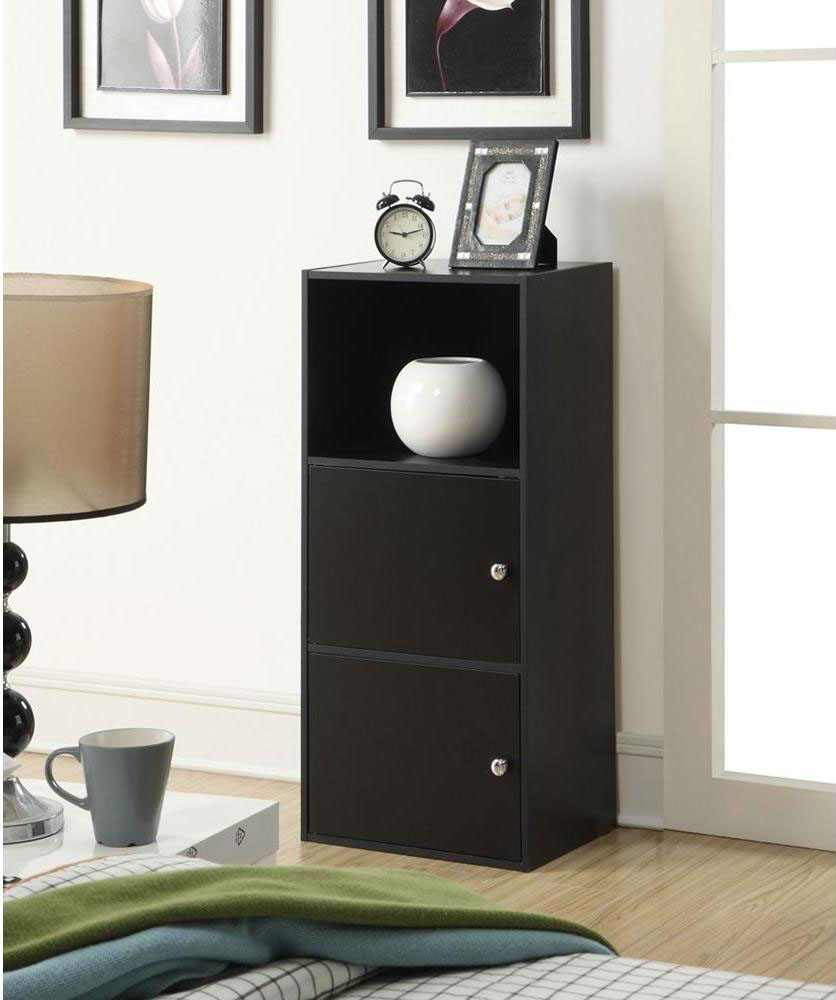 2. Chemical Storage Cabinets
Chemical storage cabinets are usually entirely welded steel construction. These chemical storage cabinets also provide large sizes to house large tools and other large parts. The all welded construction increases the room for storing more things inside.
The see through doors permit you to be able to view the contents without opening the doors. The see through allows you to keep up with stock on hand with a quick glance. The sliding feature enables the users to move them easily. These kinds of storage cabinets are most suitable in industries and warehouses where many things are stored.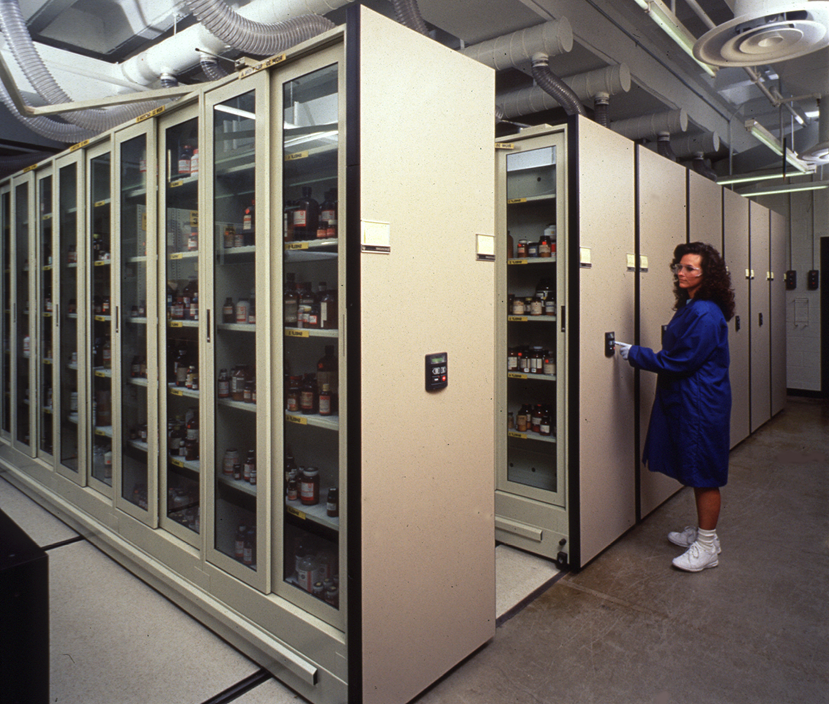 3. Garage Metal Storage Cabinets
Heavy duty aluminum tool storage boxes are every time trustworthy for garage storage. Although slightly more expensive than the rest but it definitely provides its promises of shielding all the contents inside. Most of the parts are made of aluminum, including the handle. They are tough enough to retain the belongings inside protected. Some boxes are also lined with good insulation materials, making them faultless for keeping belongings from getting worn-out due to temperature changes.
Organizing the garage space might be a challenge as often the space restrained which allows you to plot the scheme very carefully. Furthermore this is a multi-functional zone which syndicates the functions of a home office or a home gym with the storage functions and the car protection.
A modern garage is not only a space to retain your vehicle. It is a multi-purpose room, a hobby room, an office, a storage room and all of these rooms have to be fitted in a limited space.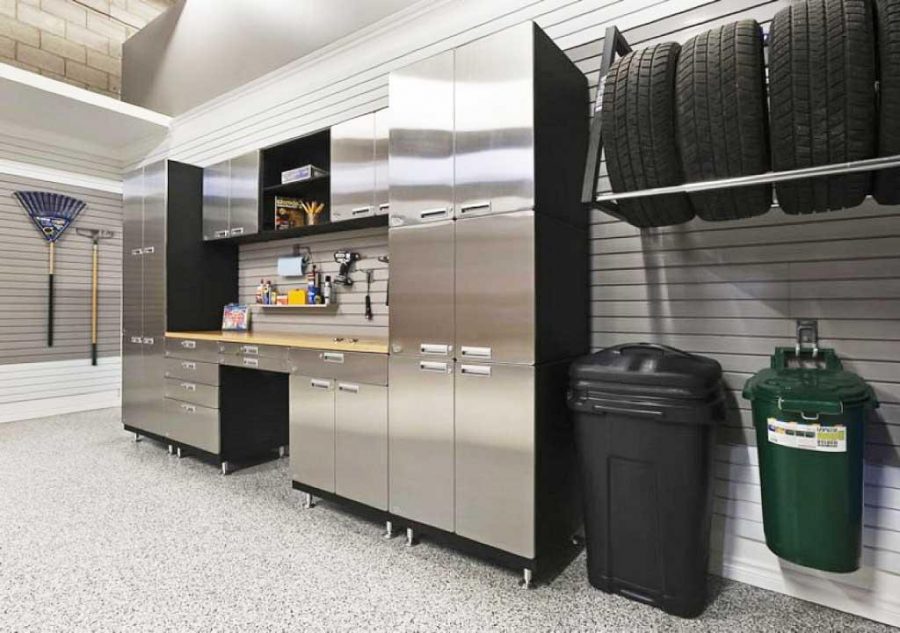 4. Kitchen Storage Cabinets
One of the biggest problems for the average person is the lack of organization for their things. To save multi-sized things together, the best solution is to store them in draws. You can make best use of a small space by installing multi-sized kitchen storage cabinets where various things can be stored easily without jumbling together. Opening and closing of drawers makes easy access.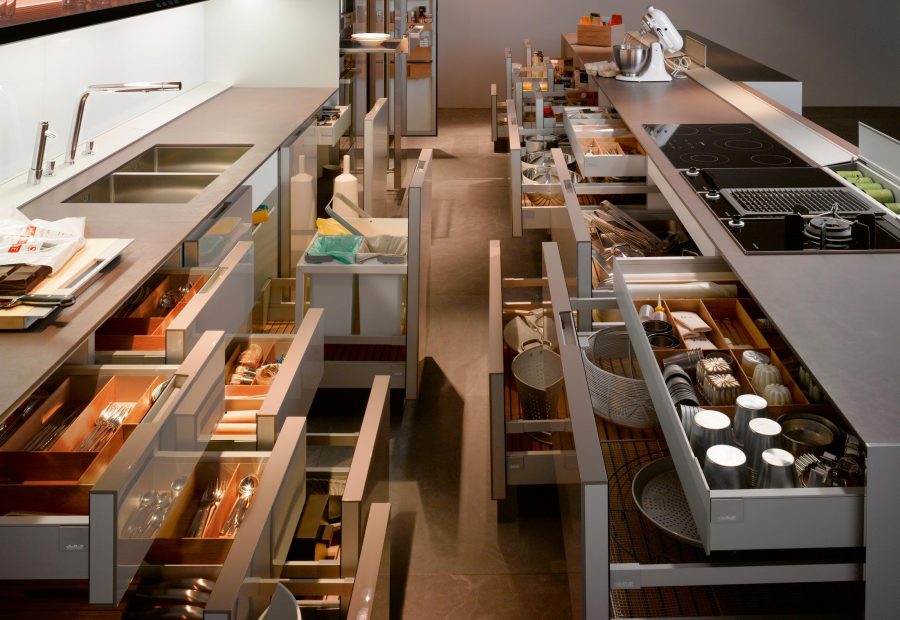 5. Large Storage Cabinets
This type of large storage cabinet is the best use of a space in washroom. The vertical cabinets provide room for hanging clothes. Multiple sized cabinets allow storing and organizing multi-purpose things in an organized manner. The six drawers let you store small sized stuff.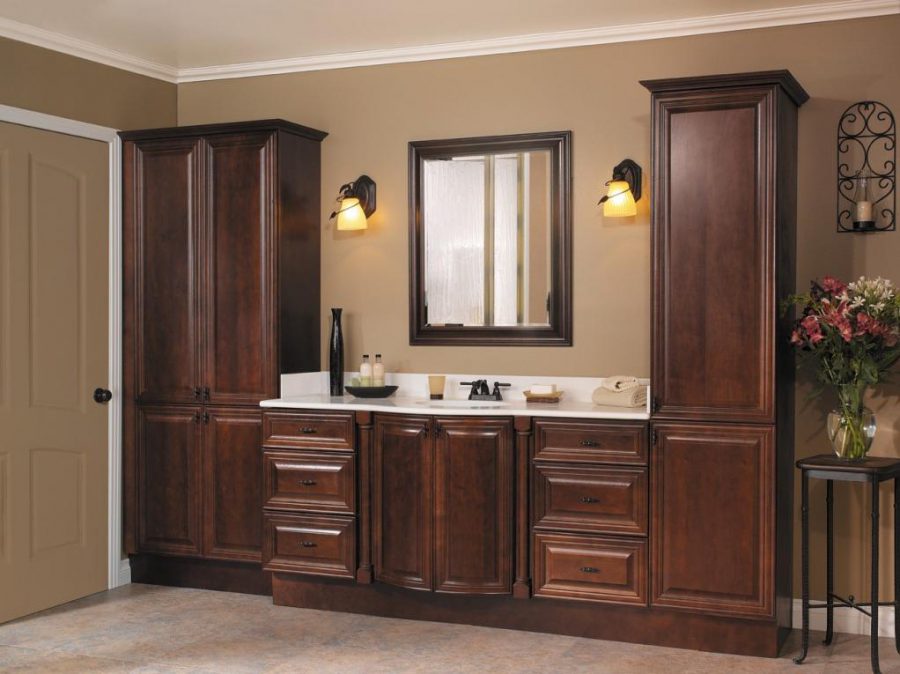 6. Laundry Room Cabinets and Storage
The best use of a place is to mount cabinets on vertical space. It is mostly the most unused portion of the room. You can easily mount strong and durable cabinets on your machinery area.
Also there are storage cabinets that provide diversity of interior designs as well. There are combination cabinets available in the market which have a combination of shelves, drawers and space to hang coats. There are many different layout options in these cabinets. Choose the one which best suits your space and room design.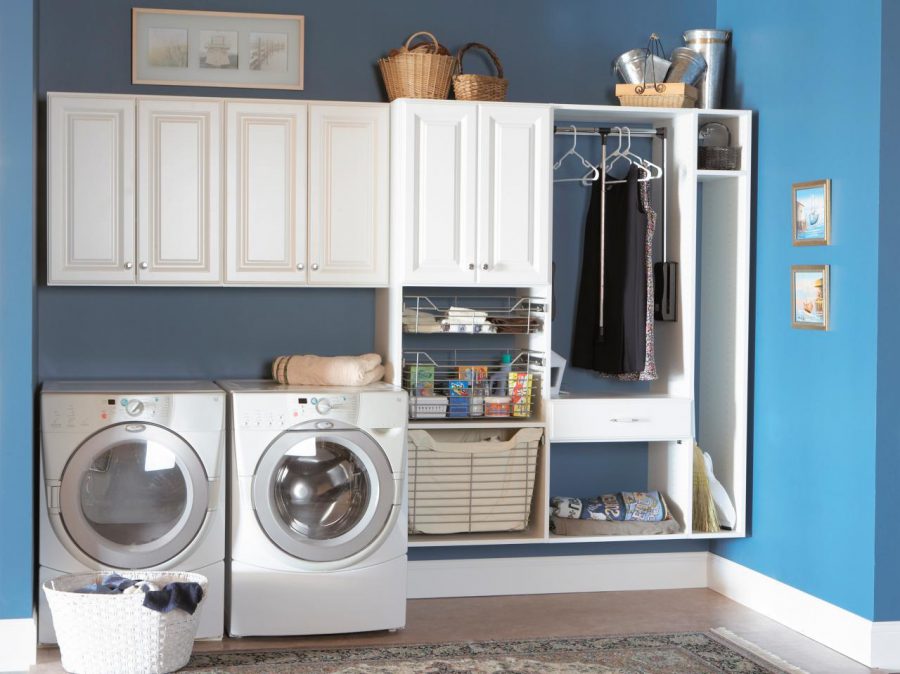 7. Luxury Office Storage Cabinets
Storage cabinets are very useful for offices as they permit users to pile and keep easily their files and documents and appropriately, without any formation of clutter. There are various kinds of luxury office storage cabinets designed in a way that they fulfill the storage requirement of the user. These cabinets have advantage of maintaining files in an organized manner while exploiting storage space. They can be mounted like vertical big drawers which can be slide inside the cabinet when not in use.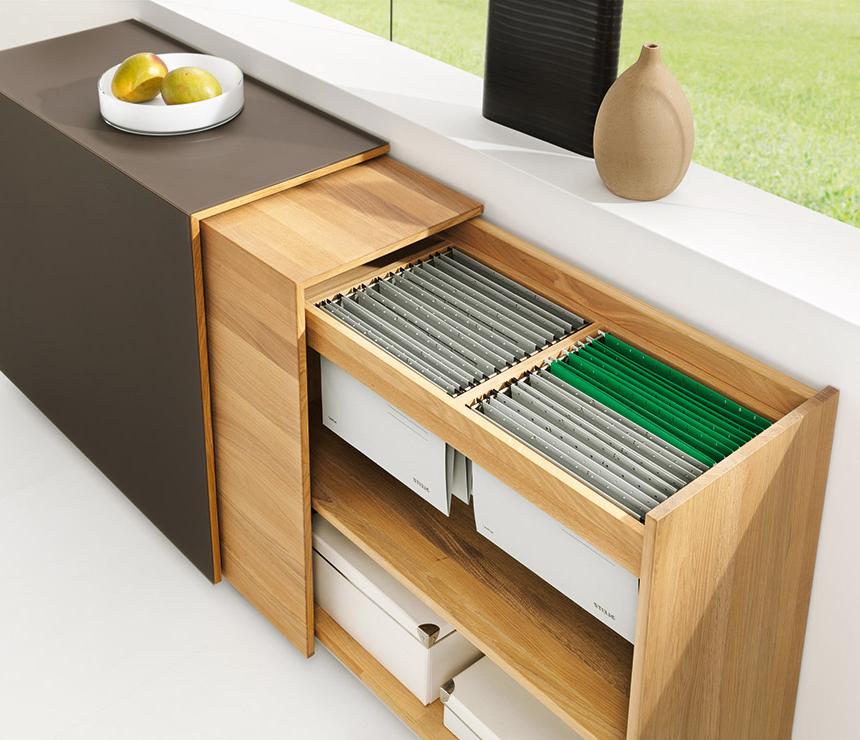 8. Metal Storage Cabinets
Give your room more aesthetic look by mounting matching combination storage cabinets. Although they serve the purpose of concealing your unused clutter and mess but why not match the metal storage cabinets accordingly to add a soothing and artistic element to your room.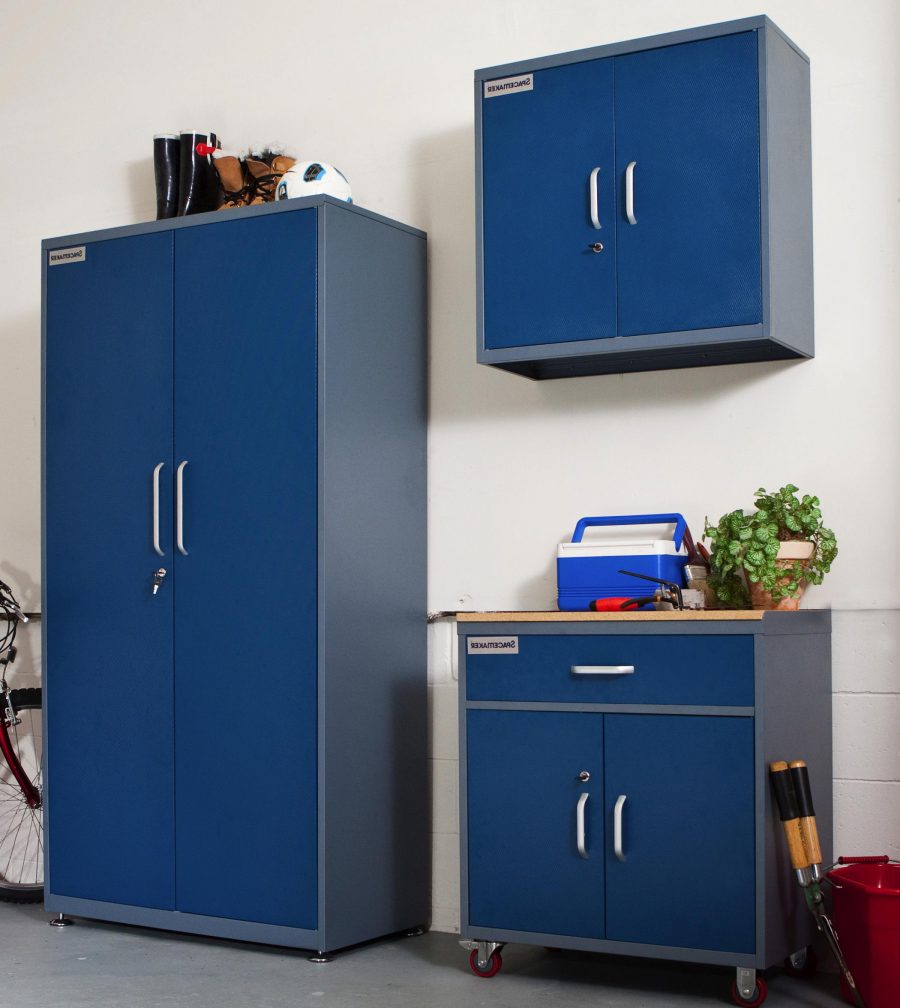 9. Outdoor Storage Cabinets
This type of outdoor storage cabinets with two or three divisions are very popular to use. They can be placed anywhere in your study room, bed room, lounge or washroom. Many things can fit inside them easily. Thus making your room mess free. The stand on the base ease in easy cleaning.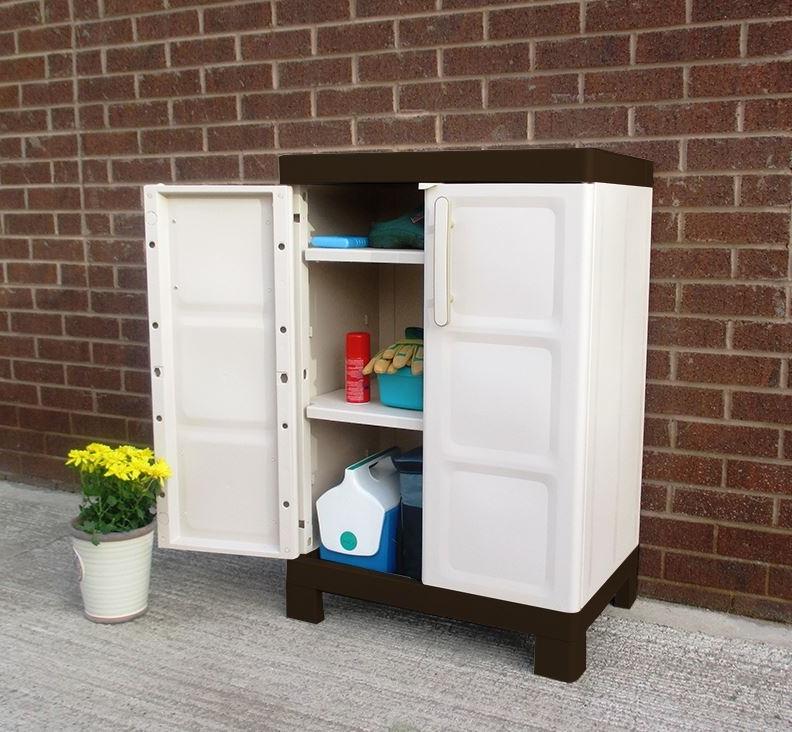 10. Plastic Storage Cabinet
The two door plastic storage cabinets makes their place in any room. They can be mount on wall as well as can be fixed any where.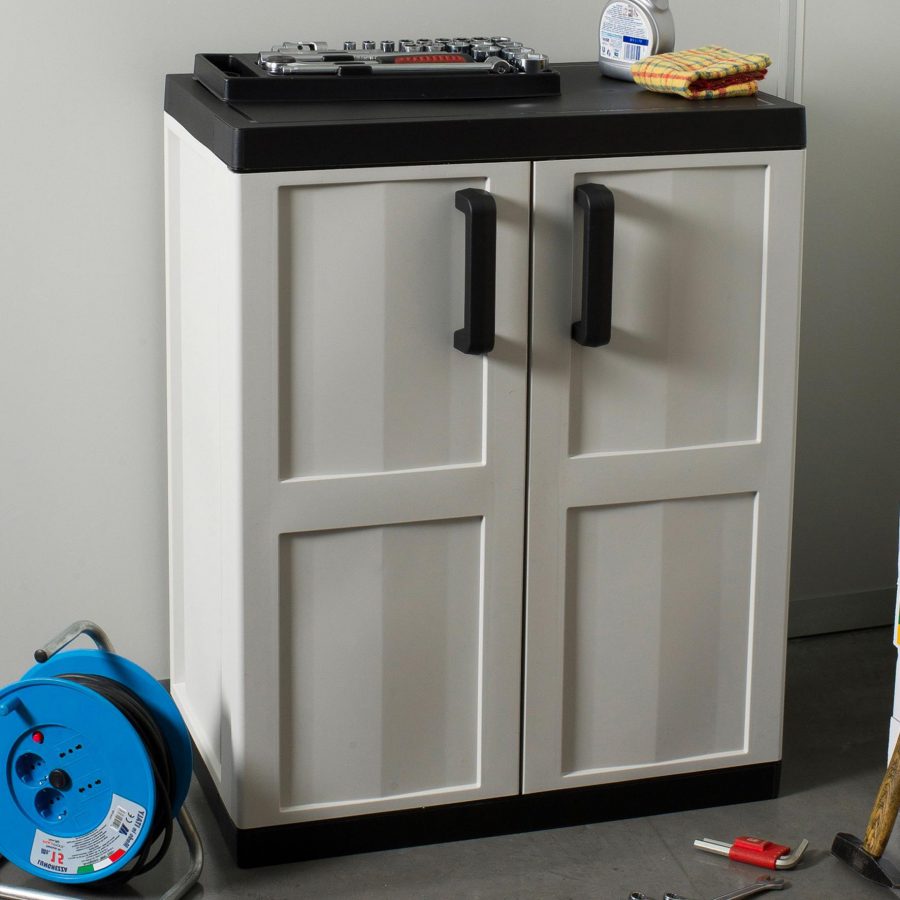 11. Retro Wood Storage Cabinet
If you have smaller tools then a cabinet with drawers is the perfect solution to store the tools in the drawers for easy access. This will avoid you from stacking up your tools and make mess. The idea of having retro wood storage cabinet will be crushed if the inside of your cabinet is unorganized. This small retro wood storage cabinet can be mounted on anywhere in your wall as well as can be find its place anywhere easily due to its size.
12. Small Corner Storage Cabinet
Choosing a material which is capable to handle the humidity in washroom is vital to ensure that they last for a long time. If a material is chosen which do not withstand humidity, it can inflate and bend, resulting in a room that looks less than new.
These small corner storage cabinets are suitable for small washrooms. Open shelves allow easy access and setting of things.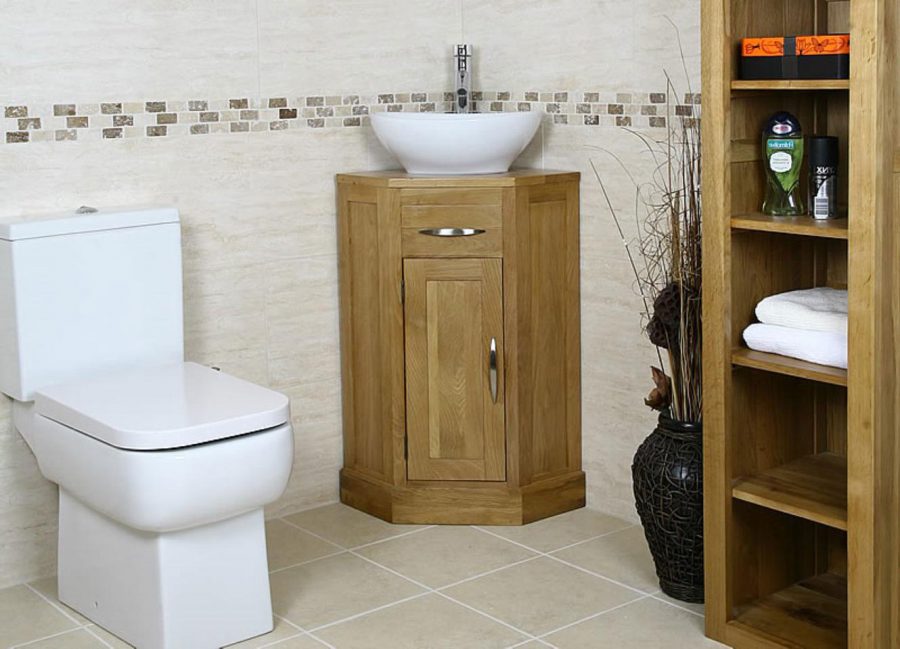 13. Small Storage Cabinets
The small storage cabinets are the most old of all cabinets. This tall and slim cabinet is used in various types of organizations.  It is example of best use of vertical space. The white color is giving a spacious look to the washroom.
14. Stainless Storage Cabinets
Office storage furniture intended to feature as moderate as the genuine legend is the collectible things that are kept for exhibiting. These types of cupboards are utilized for putting away exquisite and utilitarian and can be setup anyplace which guarantees that every one of your things are convenient as and when you require them. Really flexible and practical there is an inconceivable contrast in the fit and complete of cabinets when they are utilized at home or in the office. Styling takes the main stage in living spaces as it is an exceptionally individual space. Fit and complete of the same is more cleaned and all the more attractive.
Tall stainless steel storage cabinets with doors are the ones fitted with wheels for portability. They can spare space and can be right away moved when required. It provides multiple bog shelves inside to give more room for files and other stuff hide and manage inside easily.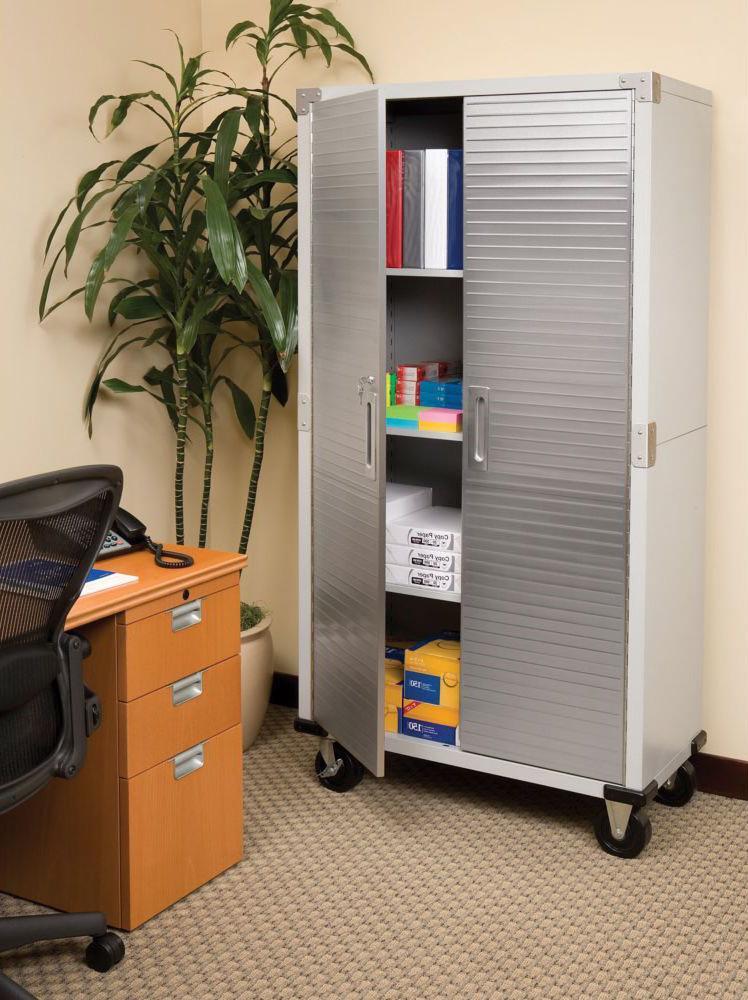 15. Steel Storage Cabinets
Kitchen is an important place of home where the meal is prepared and served, thus becomes an integral part of your family regime. The most vital thing is the material you select for your kitchen cabinet to be made of. There is a wide range of options available in the market and it depends on your budget and choice to select a good one. Stainless steel gives a more corporate and contemporary feel to the kitchen.
Steel storage cabinets offer the ultimate in tough, sturdy and durable home storage. In terms of material, stainless steel guarantees superior strength and stability. Indeed such metal storage cabinets, if decorated with and enamel coating will likely last for long. They look best with stainless steel sinks and appliances.
However, it has a drawback, which is, that fingerprints and scratches are very obvious. Cleaners are available which can help wipe out those, although these scratches over time complement a charm of their own to the steel.
Stainless steel is recyclable, non-toxic and easy to clean without the use of harsh chemicals thus highly eco-friendly but happen to be pricier than wood cabinets.
16. Wall Mounted Metal Storage Shelves
Wall Mounted Metal Storage Shelves are very important and essential furniture to help prevent chaos from this multi-purpose place. If not arranged properly, it can be possibly dangerous if you have various tools, spare parts, tires, etc. dispersed around. Organizing the space must be a daring task due to space limit constraint which means you need to plan the design very carefully. You have to make use of each and every single space available. Special storage cabinets, racks and shelves will benefit you in organizing things easily. Due to different types of things, arrange them in drawers which have great depth. Make use of the vertical space for arranging shelves and place least use things inside them.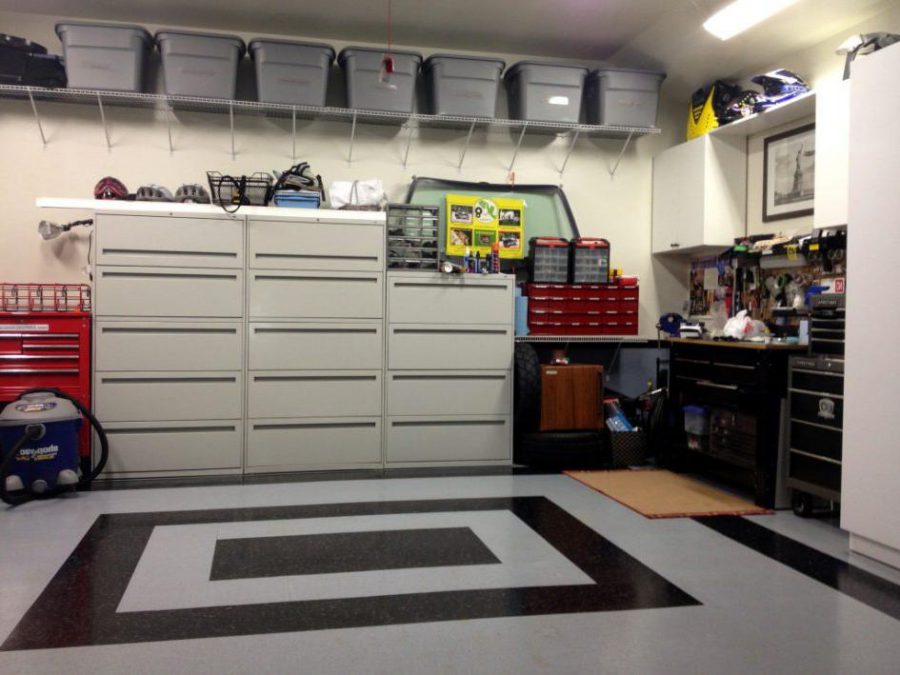 17. Wall Storage Cabinets
Wood is highly used for indoor storage as they are sturdy, durable and long-lasting, and are offered in variety of colors.
If you desire to make the best use of office space, horizontal and crosswise file cabinets are the best. These wall storage cabinets are perfect for lawyers, accountants, and medical officers as it provides instant access to files of thousands of customers and employees. One can keep significant measure of records in this cabinet. Albeit, office wood storage cabinets are available in various sizes, regardless of the likelihood that you purchase the littlest one, it can at present grasp huge amount of reports.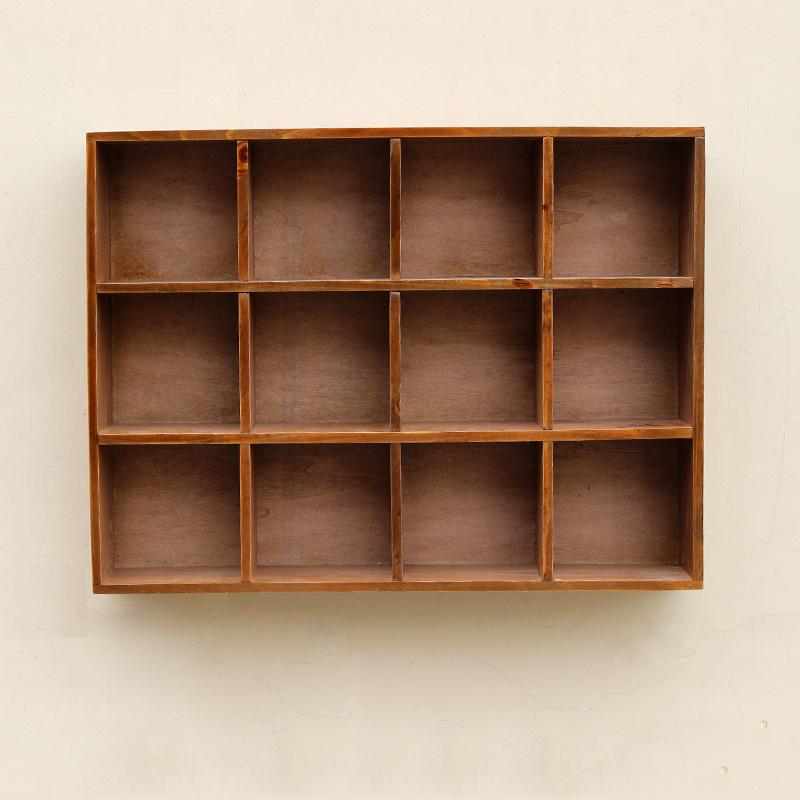 18. White Storage Cabinet
White Storage Cabinet are available in variety of sizes and offers huge combinations of drawers and shelves. You can choose the best one according to your requirement and choice. The colors should be selected according to the space limit of your room.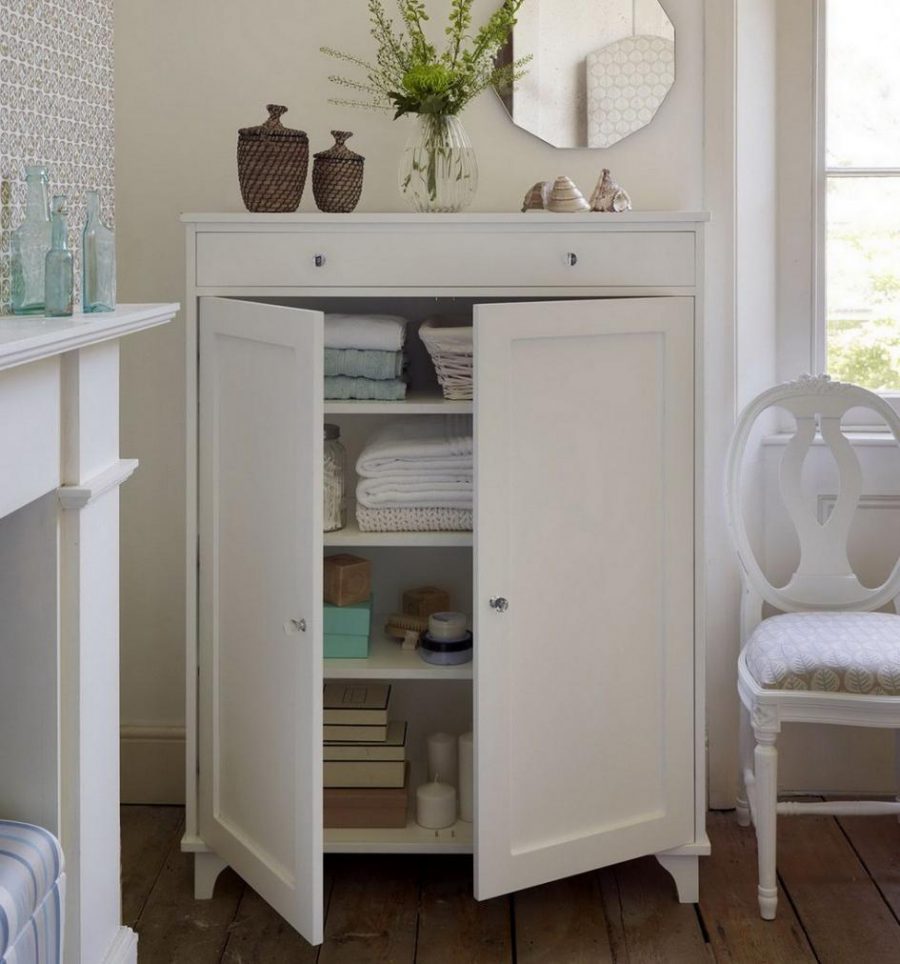 19. Wood Storage Cabinets
Wood is the best material used for furniture; one can have for long lasting use. You can design a wood storage cabinets and add as many shelves as you want of varying heights and widths according to your requirement. Add wheels on the base to make it easily portable. This type of cabinet gives the two side access and can hold multiple things inside due to shelves with different heights.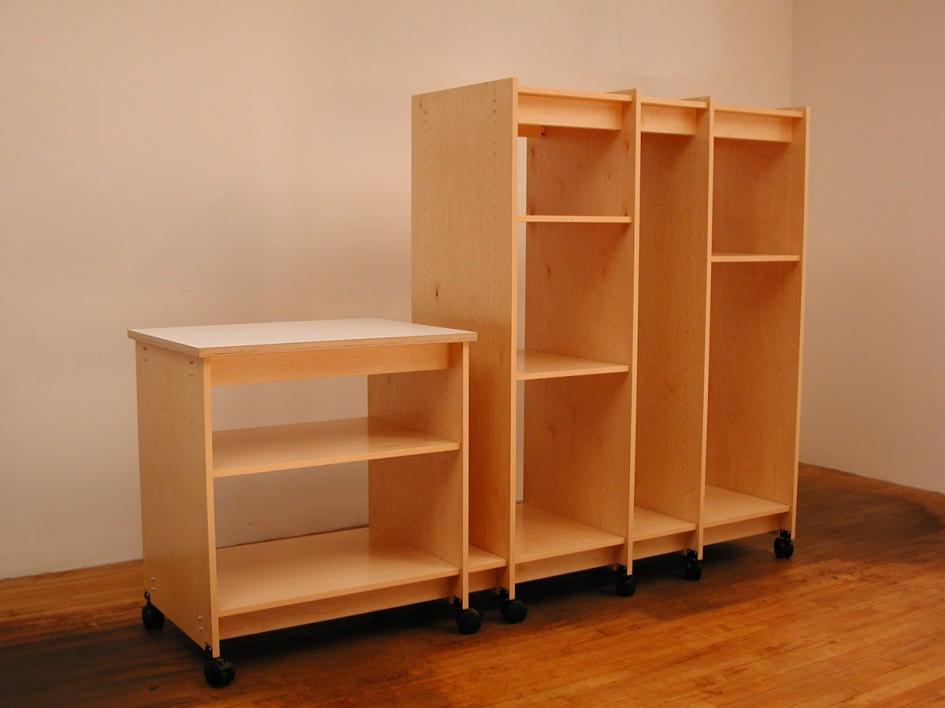 20. Bulk Storage Cabinets
When you move towards the lifestyle change, one of the biggest problems that you have to deal with is finding a place to store all growing collections and belongings. Most may gradually or rapidly dispose of the belongings that serve no other purpose than being clutter in their home. There are also others who simply cannot part with the things that they have paid their money on. For those these types of roof type cabinets serve the best purpose. You can fit in multiple suit cases and further storage cabinets inside to conceal all the mess inside.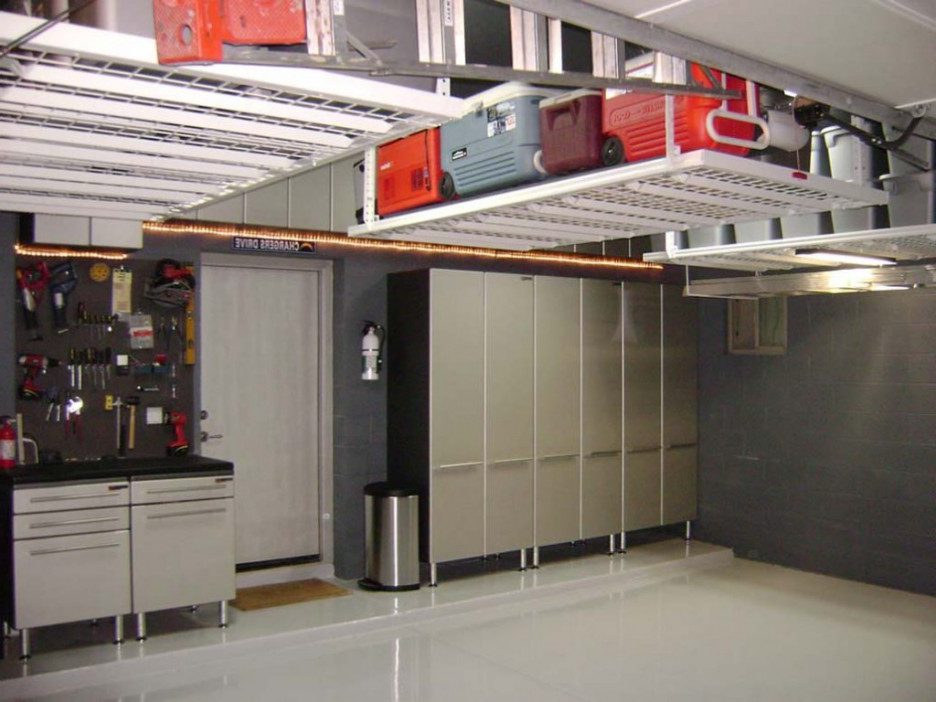 21. Garage Storage Cabinets
Garage cabinets are the meekest way out to organize the overfilled garage. They are highly important as they offer a very clean, professional and organized air and provide you a place to store all your junk!
Be sure that cabinets are strong and durable enough to store all kinds of tools and equipment that you keep around the house. Unlike light-duty storage cabinets, this garage cabinet set remains to hold up, even after extensive use.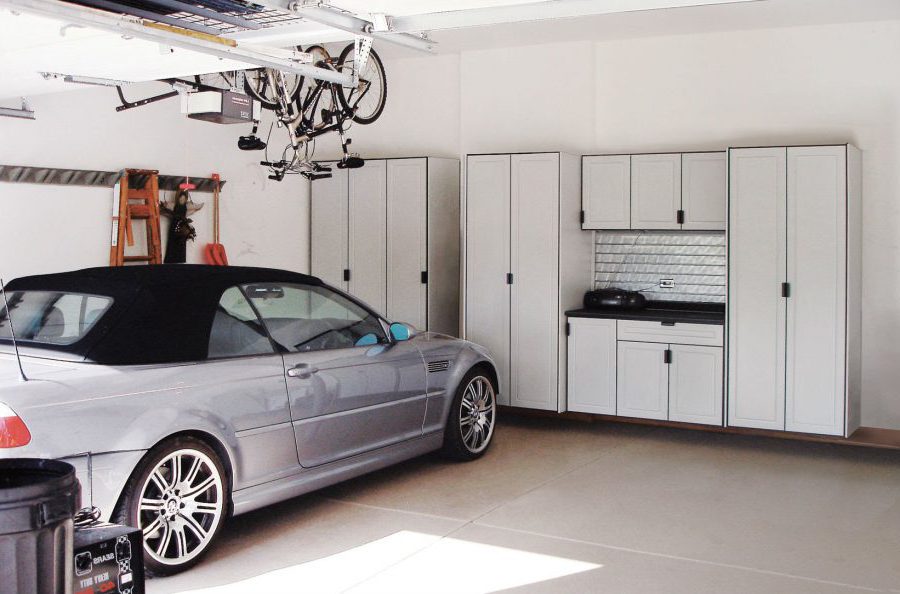 22.  Wooden Shoe Storage Cabinet
Shoe cabinets with doors are multipurpose- they can store shoes, decorative objects etc. The doors serve better purpose of hiding and protecting everything and keeping them free of dust, also they gives a beautiful appearance too!
Due to durability of wood, these pieces will last for generations. It will take less space and shoes are easy to manage inside. The sliding shelf inside allows no disturbance in the regular setting of shoes.