20. Do IT Yourself with Simplicity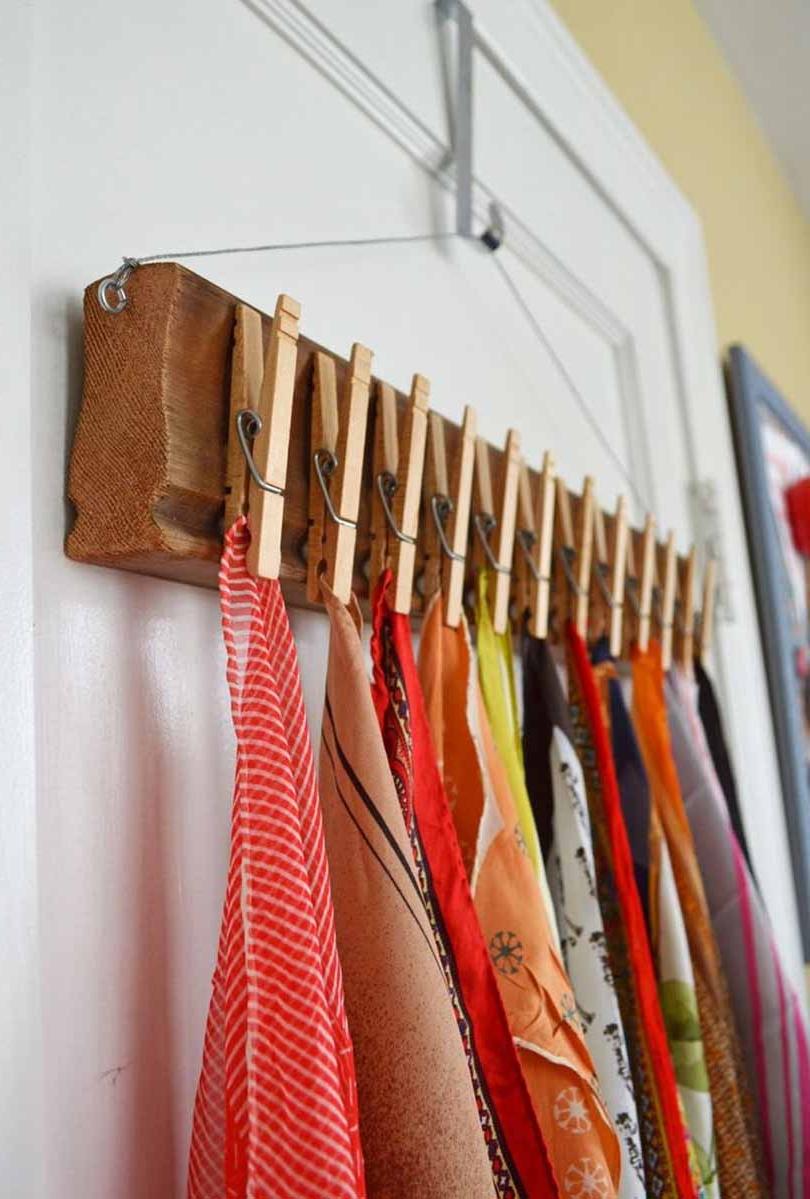 Another smart homemade solution for a closet organization is shown in this graphic. You can hand your ties, belts scarfs and other such accessories with this simple DIY project. You just need a simple wooden board, some clothespins and a couple of nails to create this adorable piece of art. This, along with utility and convenience, gives your closet a refreshing look. This hanger can be installed inside your closet or cabinet, but it will be more suitable to make this lovely looking craft on the inside of your bedroom door or dressing room door, as it will serve as home décor.
21. Inexpensive Yet Fantastic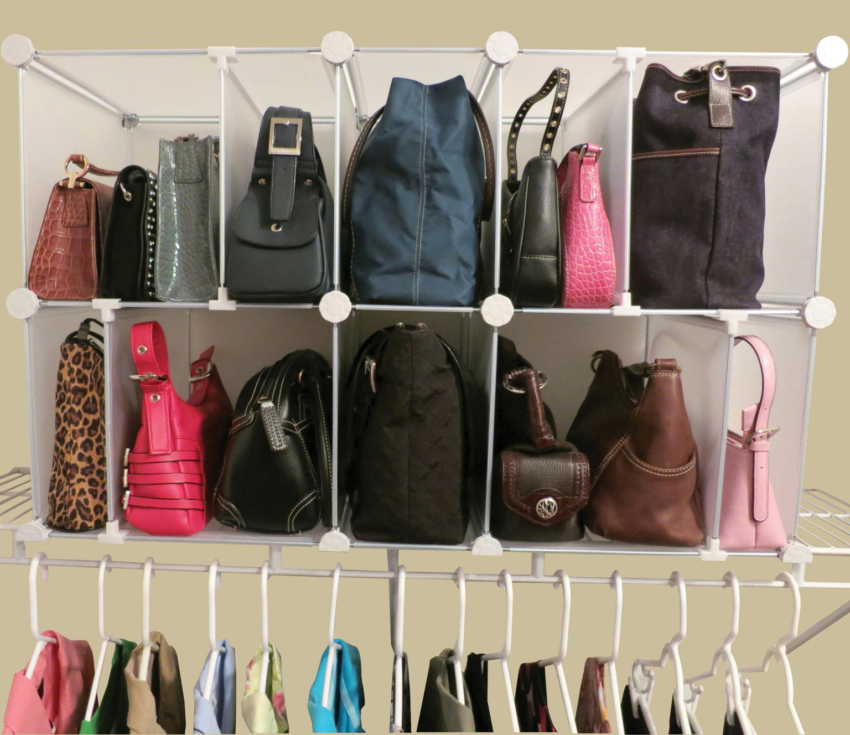 It is not an obligation to spend relentlessly to get a useful closet with decently good aesthetics. Sometimes an easy and economical idea can create a marvelous space to store your clothes and stuff. The picture above is showing the same. This closet design is perfect for those who have a small space and limited budget to spare. Just reusing an old crate or changing the perspective of looking at a storage system can work wonders. The boxes in this closet can be resized by just moving the separations. This closet is easily movable and can be installed anywhere and you can pick any design from our list best closet organization ideas and designs.
22. Kitchen Like Cabinets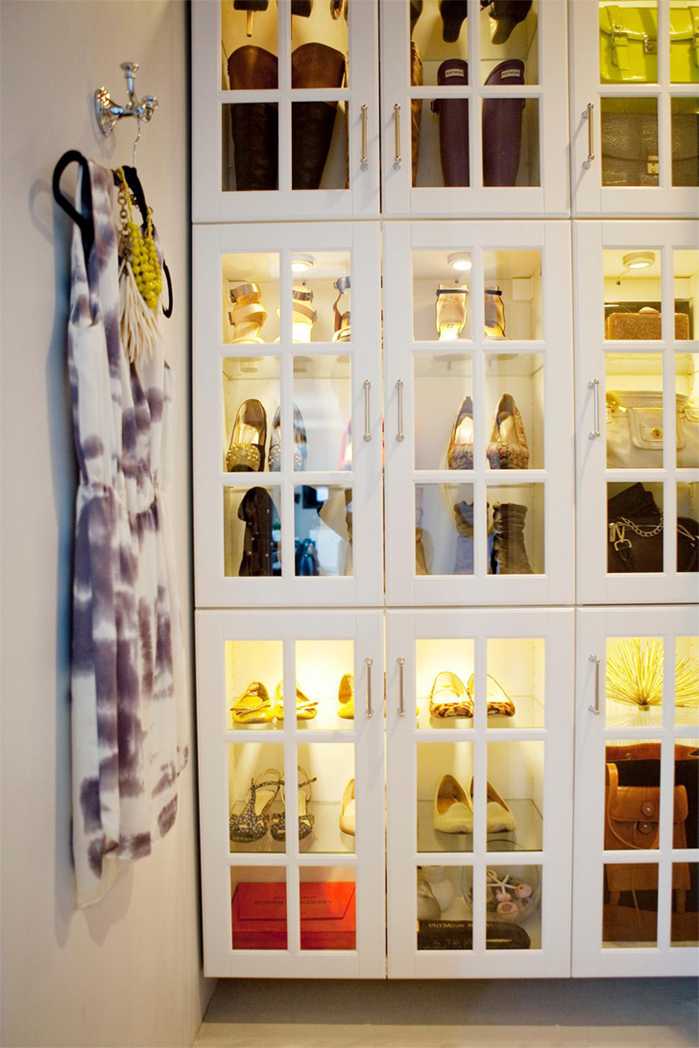 Conventionally, the glass faced cabinets are mostly associated with the kitchen. But this closet design uses the idea to create an adorable storage for your belongings other than the stemware. The internal lighting is creating an aesthetically pleasant look, while the white colored structure of the cabinets is making it look larger than its size. They can be added to an already built closet to enhance the beauty as well as multifold the functionality of the space by holding purses, shoes and other accessories. If you are operating on a lower budget, you can look for repurposing an old kitchen cabinet from a refurbished cooking place.
23. Consume Every Inch Of It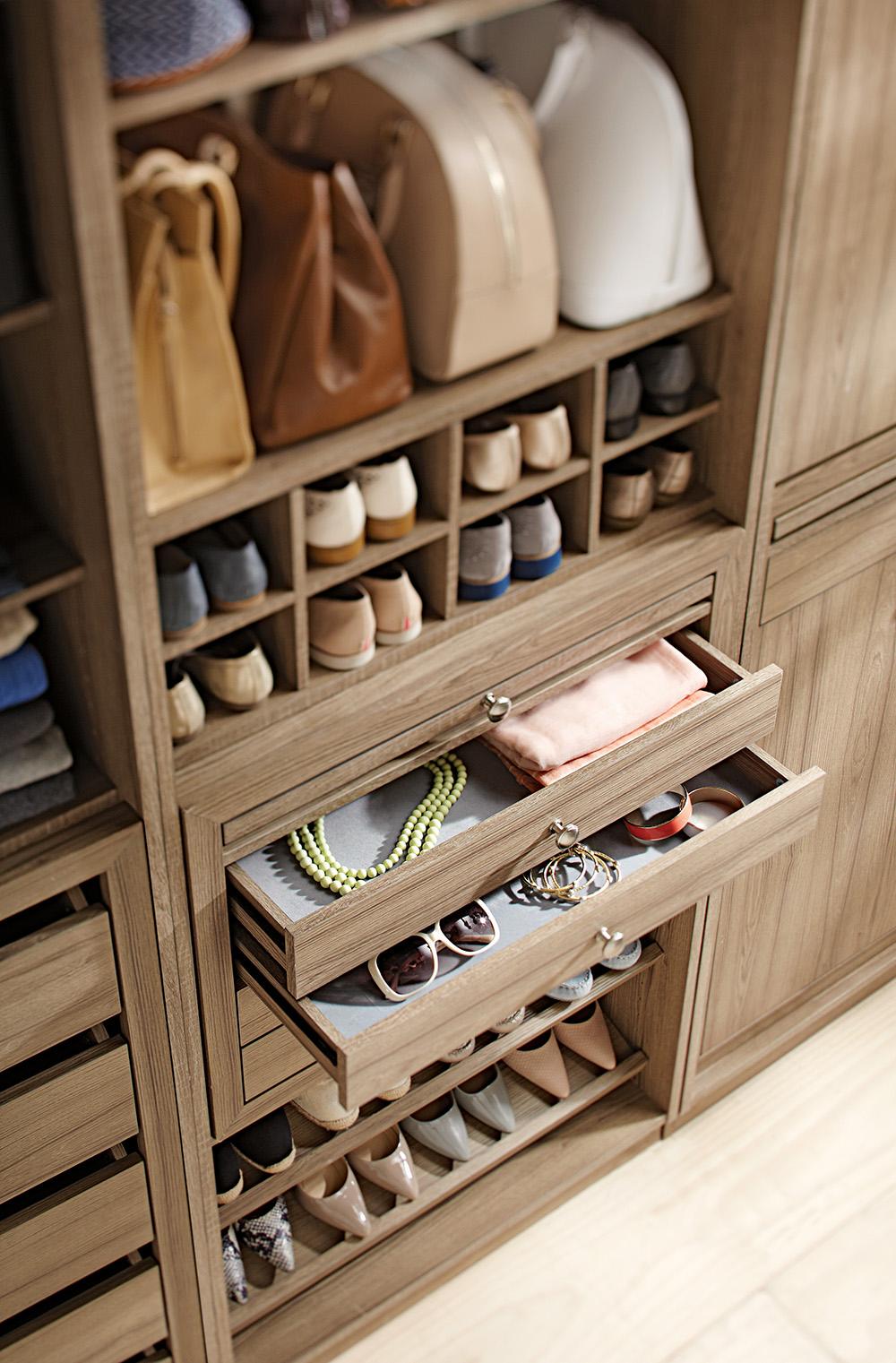 There are times when you possess a large collection of a variety of accessories, but your closet does not offer the sufficient space to store all your possessions. In such cases, you need to make use of each and every millimeter of space at your disposal. This design is a perfect example for those cases, offering a simple solution for a small closet space. The drawers are custom made for different wearables and accessories to avoid space wastage. Also, the items are tightly placed and well organized so that you can get the desired item when required.
24. Quandary Related To A Hallway Closet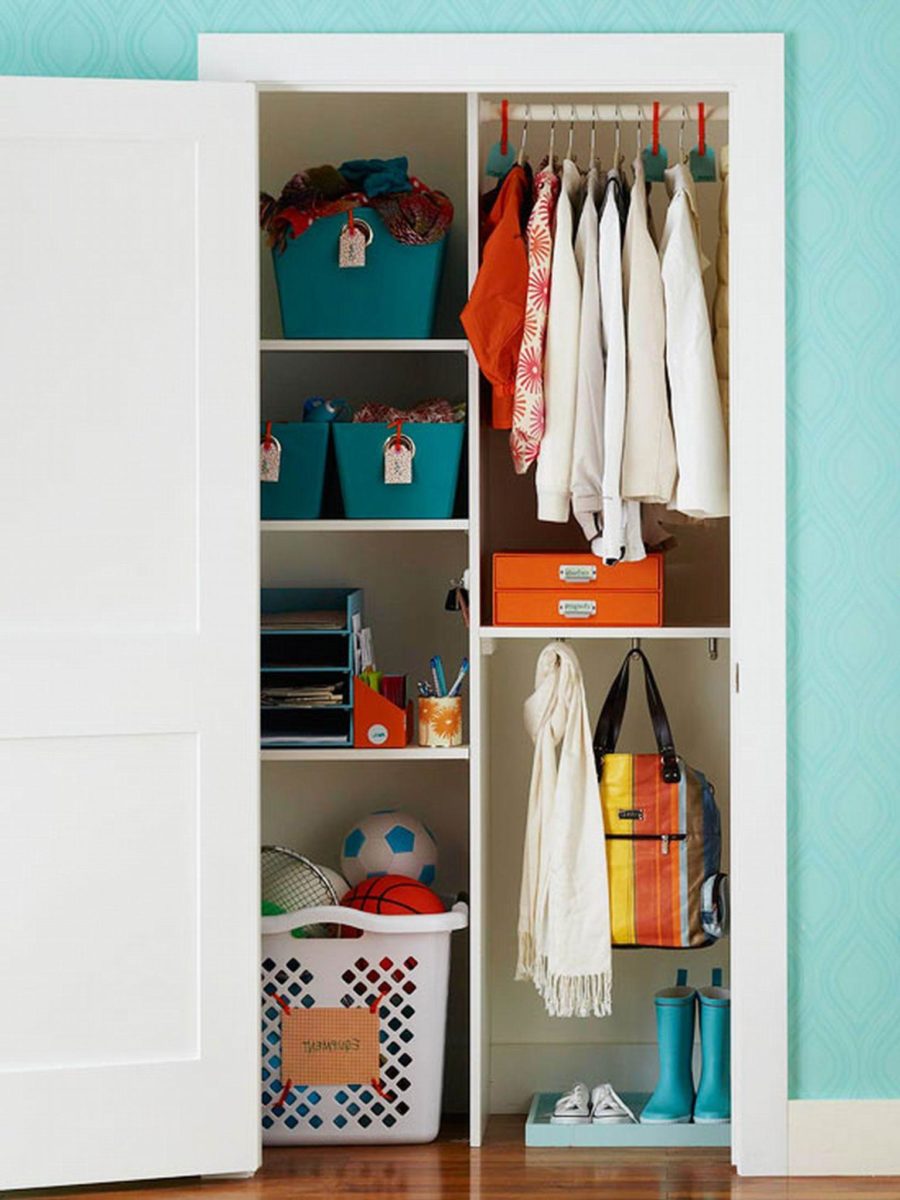 The utility and convenience offered by a hallway closet need no introduction. With an ease of access and relatively larger sizes, these storage spaces provide a fantastic option to keep your items safe. But the dilemma you may face is that hall closets can end up being a catch-all for everyday items of your home. With convenience to approach, everything that you need to store or make disappeared would be later found there. So to better organize, you need to re-clutter the closet and remove unnecessary things. Then you can introduce the shelving system for better storage capacity.
25. Supplementary Storage Baskets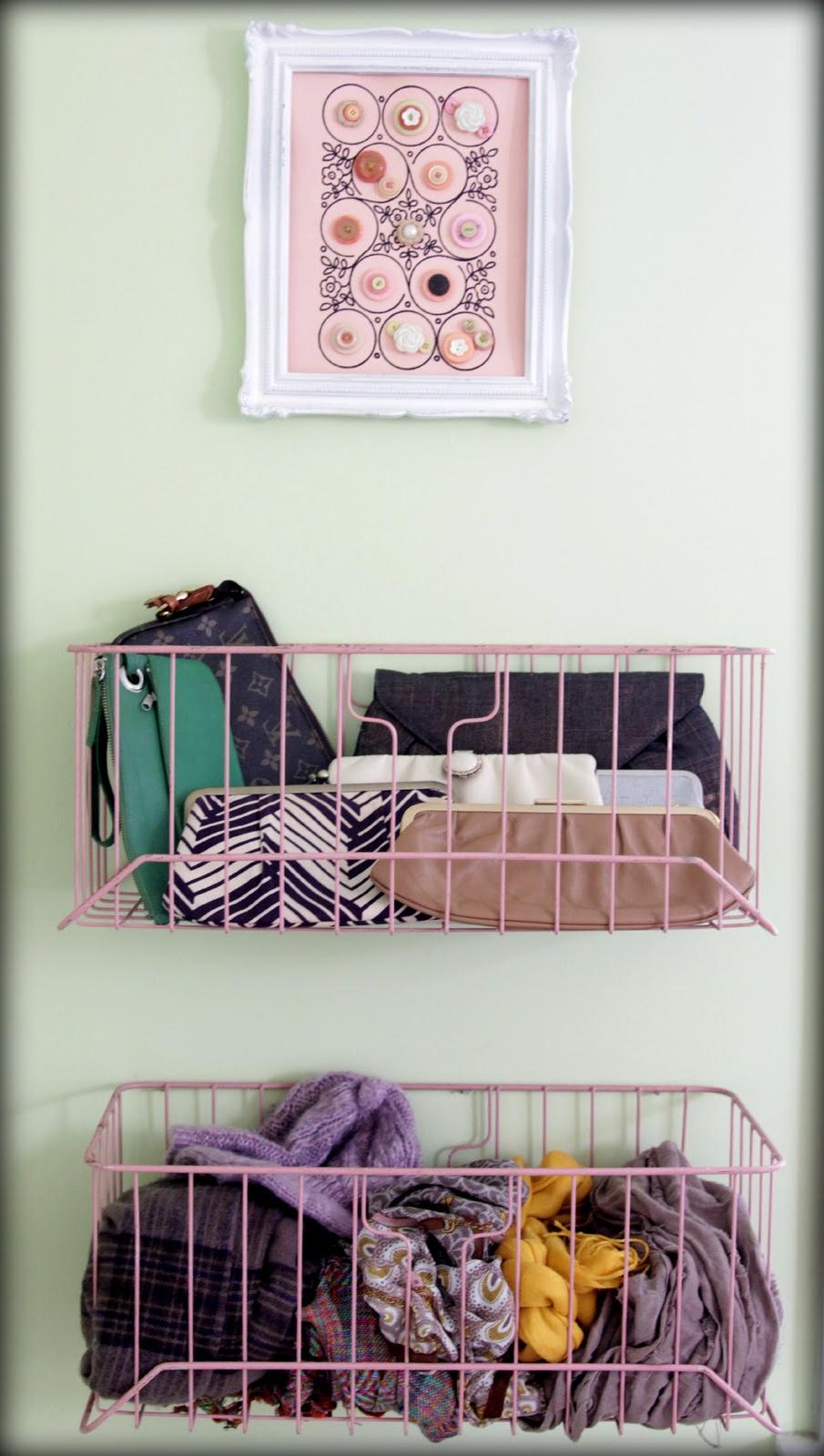 It is always fulfilling and satisfactory to have extra space for keeping your accessories. With ever expanding wardrobe collection, you need to find new ways and ideas to make sure your closet holds all you have got. One such hack is hanging baskets to your closet door or a wall. It can hold a lot of your accessories, such as clutch bags, scarfs, and other smaller accessories. The color of the wires used to make these bins can be matched with your closet to create an aesthetically pleasing display, while the extra storage it offers adds to your closet's capacity.
26. Labelling Weekdays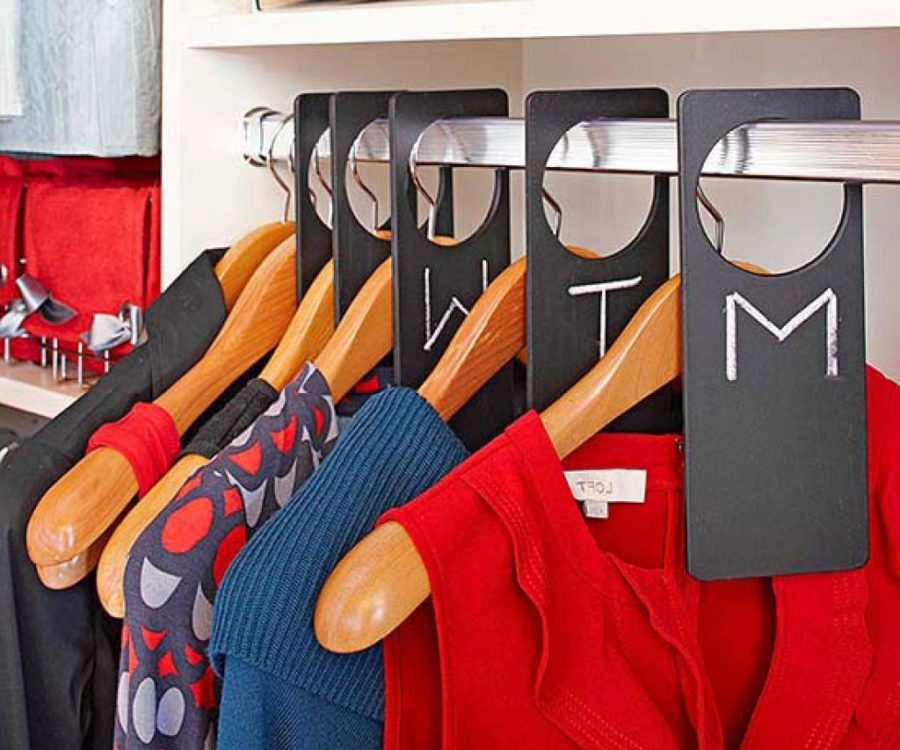 Sometimes it becomes an irritating exercise when you get up in the morning to go through the whole wardrobe and still confused about what to wear today; the pros and cons of every choice just keep fizzing past your mind. The situation worsens if you have a little time to spare. Such situation can be dealt with by designating each and every dress of yours a day of the week. In this closet, the clothes are separated by smart wardrobe separators. It saves your time early in the morning and gives you the permanent peace of mind.
27. An Elegant Fashion Statement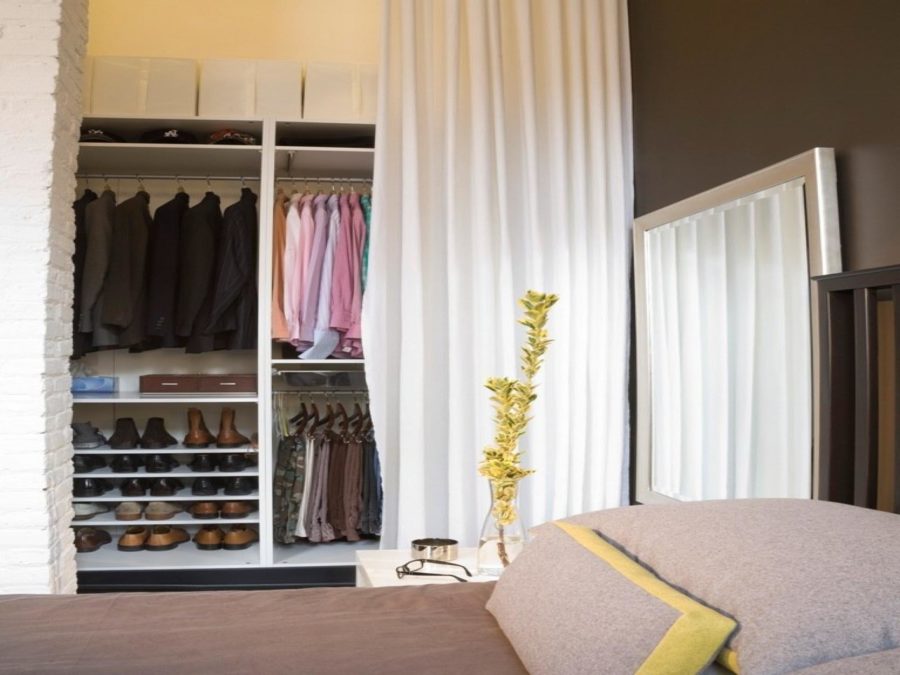 Sometimes, simple and decent things add up to bring a splendid sight which exhibits elegance as well as a dramatic touch. This closet design is in sync with the interior design of the room it is in. The closet is covered with a long white curtain falling from the ceiling, creating an awe of its kind. Behind that towering curtain is a nice, sophisticated closet, consisting of smaller shoe shelves and concisely build place for hanging clothes. Shelves for hats and white boxes on the top enhance the utility of this very personal closet.
28. A Lot Of Boxes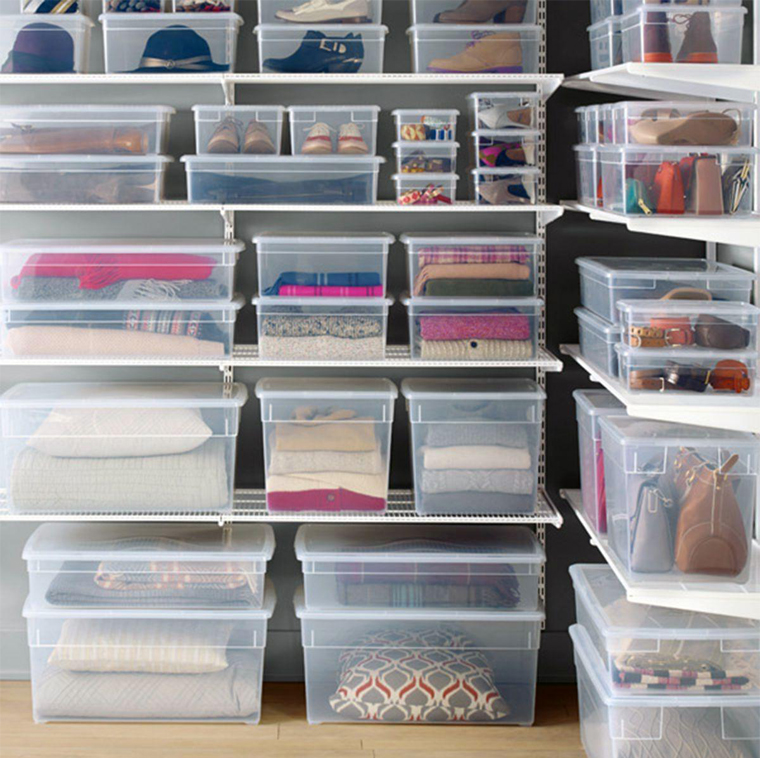 The building block of this innovative closet design is the clear organizational box which is consumed here as a multipurpose storage solution. In most of the closets, you may see two or three such boxes holding various items. But building your closet with these will give you a modern perspective. As you can place anything inside them with a feeling of safety and organization, these plastic bins are a good choice none the less. For more convenience and better organization, you can label these boxes with names of the items stored in each of them.
A Rush Of Peach Color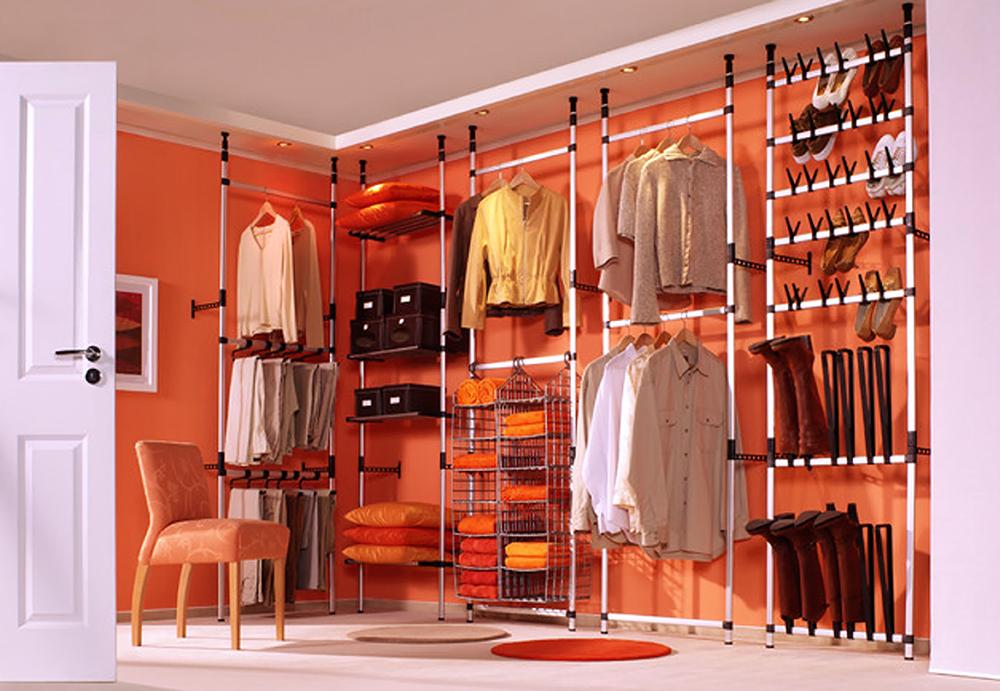 If you have a spare bedroom or a medium sized unused space at your disposal, then you can implement this closet design and get the perfect storage for your wardrobe that you have always dreamt for. This closet can be removed with convenience as it has temporary shelves and closet units. The highlighting feature of this design is the lively and youthful peach color, which gives this design an excellent theme. The spot lights in the ceiling on the top of the shelves give it a formal touch in an overall casually built theme.
More Closet Decor Ideas On The Next Page…