9. Home Storage Container Design In New Jersey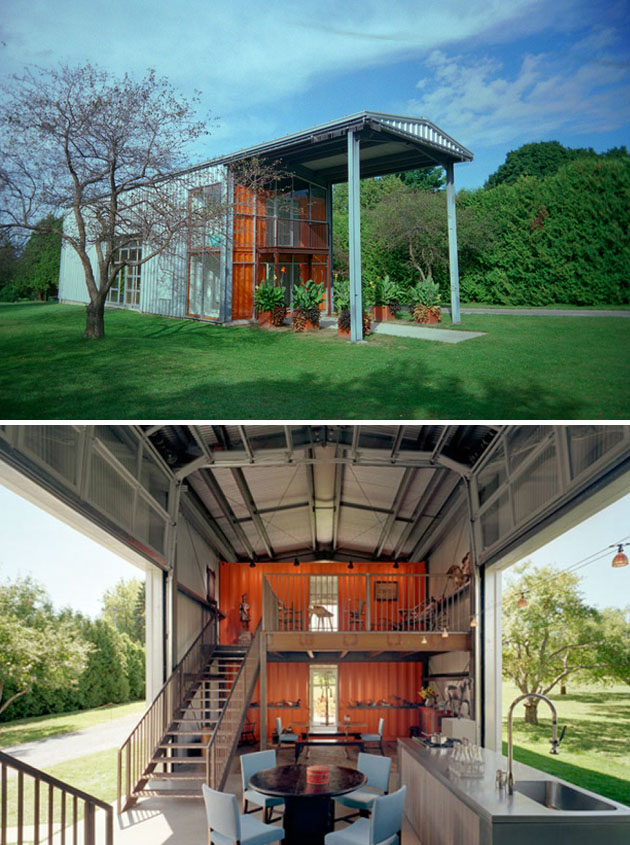 It is known that property prices are skyrocketing. However, there are alternatives: a recycled container costs less than $ 1,000: a suitable group of architects and designers could turn a couple of them into the house of your dreams. Adam Kalkin is a specialist in this type of adaptation and he made this house that, inside, looks like a conventional home with a very modern design plagued by glass windows that connect with the outer space.
10. Feel Like Home With This Storage Container Turned Into A Hotel And Bar At Holland
This people thought out of the box and created this fun and airy hotel and bar that is located at Amsterdam and it is named Pllek. This establishment is a part of an artistic side of this city on the Netherlands, which includes Street art, live music and exhibitions.
If you do not know, the metallic structure of the containers is tremendously strong and durable. Its composition is designed to withstand heavy loads and inclement weather during transport. It is for this reason that these structures are suitable for use as a housing or even business structure.
11. Port A Bach For 4 People On Florida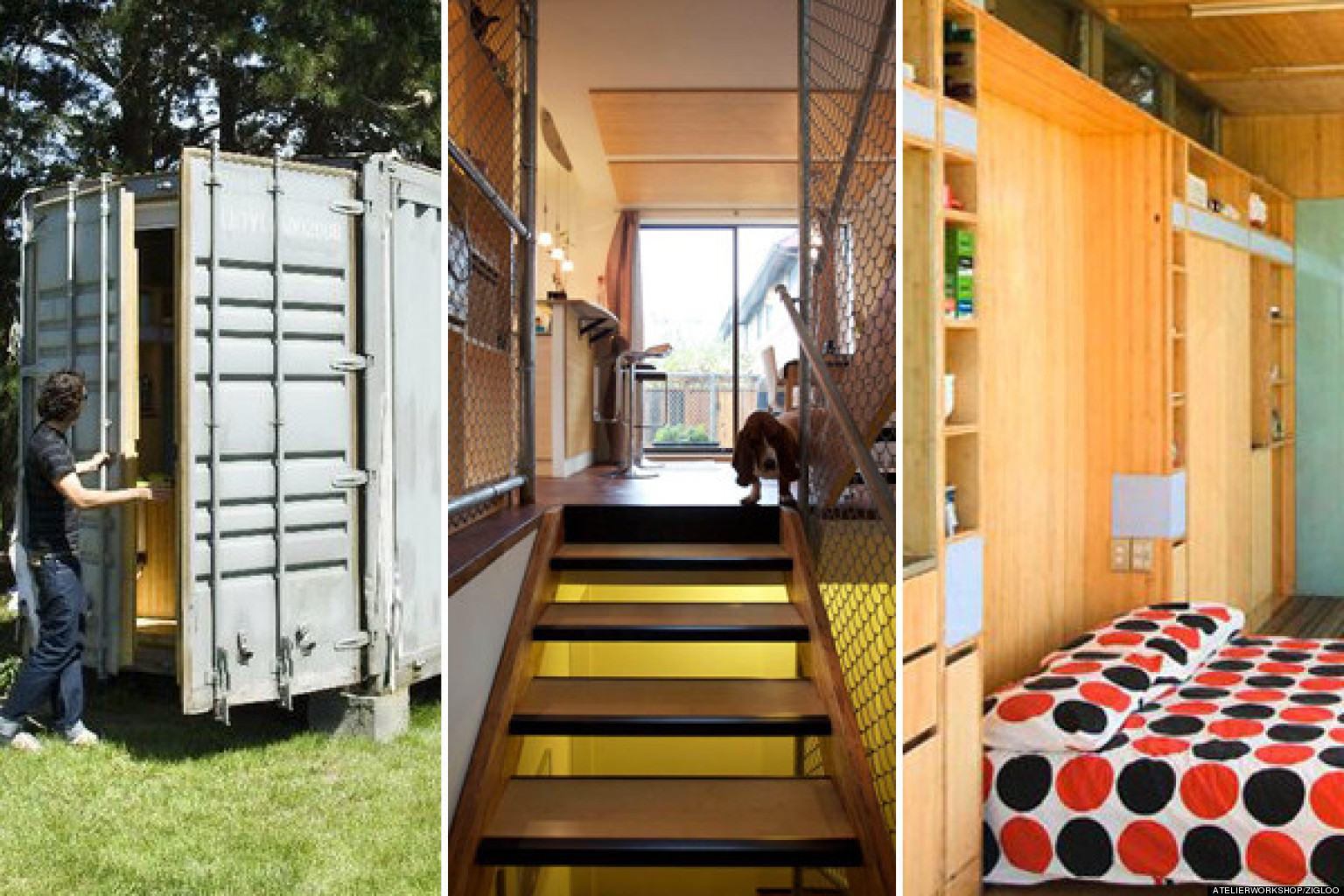 Nowadays, industrialized construction is gaining ground against the concrete and brick of a lifetime. Why wait 1 year to build a house if you can have it in 3 months? Why lift a structure by spending huge amounts of water and electricity when a strong and durable steel structure can be reused?
And if that is not enough, think about this: you could transport your own house wherever you go. With a container like this one, designed to fit 2 grown ups and 2 children, making it a perfect house on the run.
So, home storage containers cannot only work as a regular house, but you can also design it to make it your own travelling home. A container house could be even cheaper than a motor home.
12. Affordable Housing On Central Florida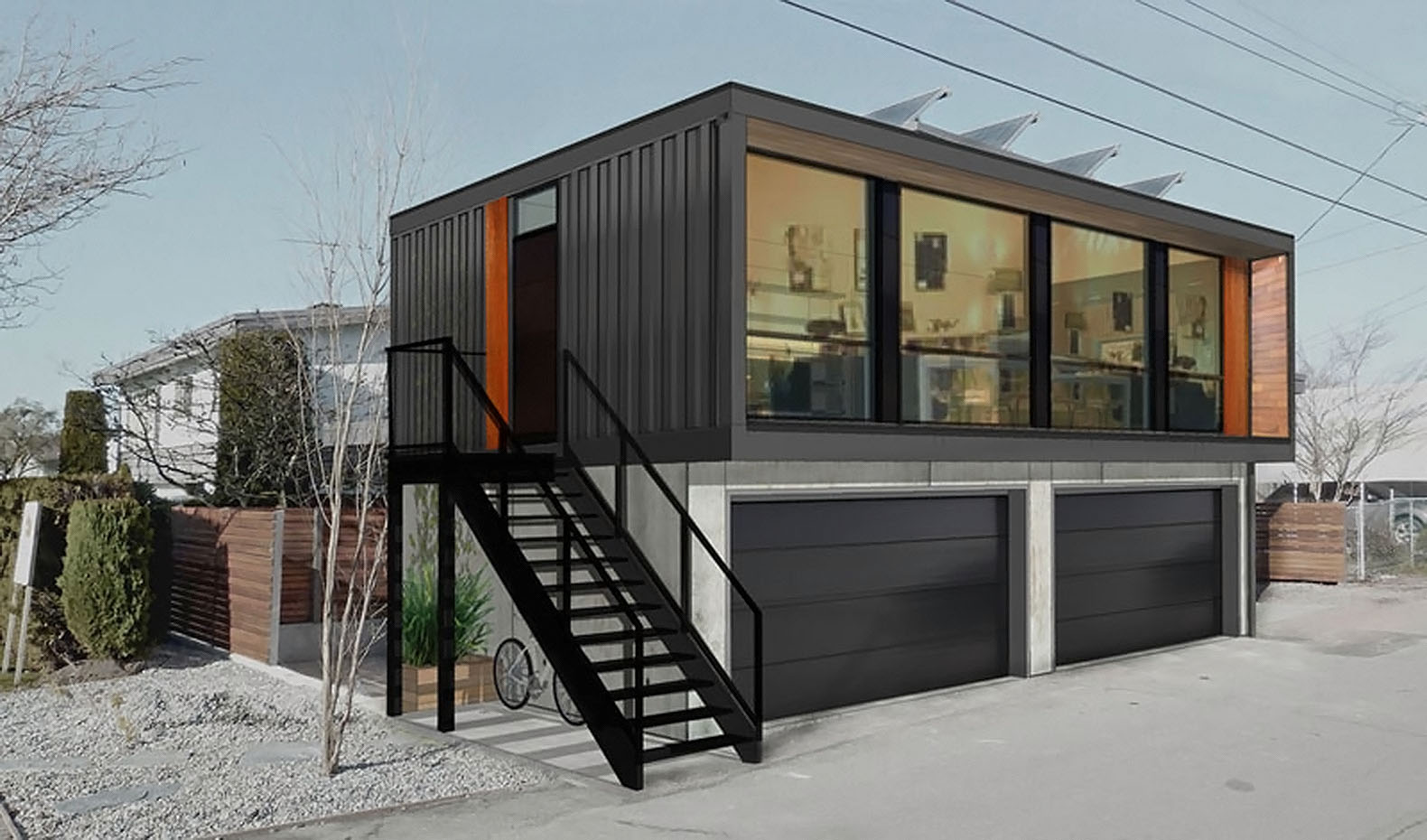 Home storage container ideas are more and more popular these days. So much, that even governments used them to help resolve the housing problems in their communities.
Like this house, a model that was used in central Florida to help give the citizens affordable housing options in their communities. Home storage containers could easily resolve housing problems.
13. A Large Home Storage Container In Florida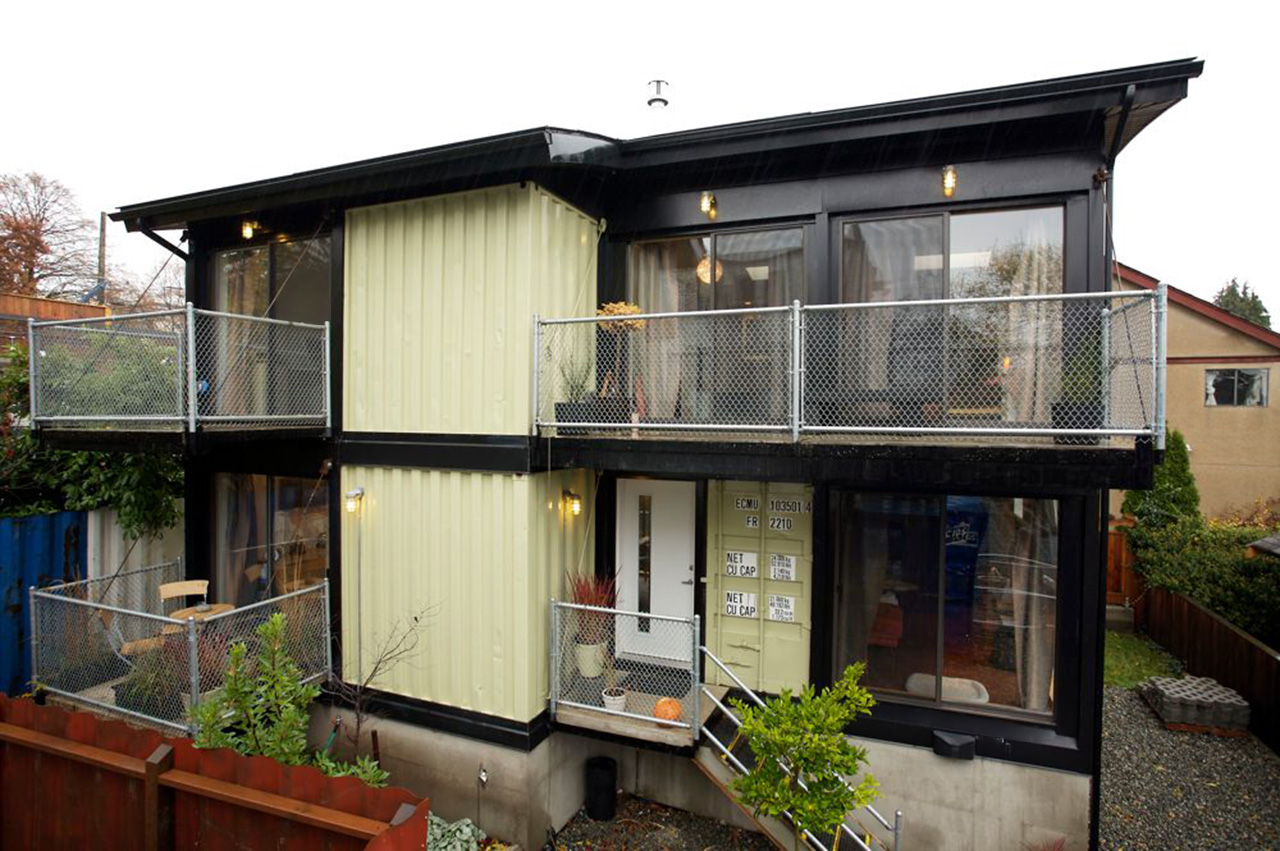 Home storage containers are great because it is easy to build the house you want, with just piling and stacking containers to create a space in the size and shape you need. Like this Florida condo style house made with containers and that can easily fit a whole family.
14. 2008 Project On Australia By Jure Kotnik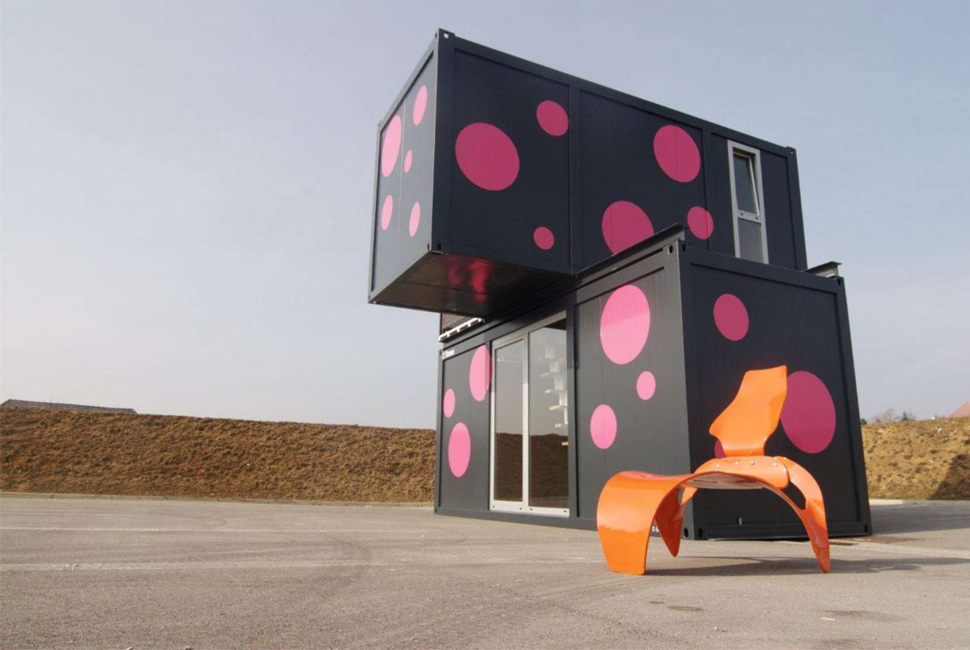 The container houses offer these advantages and many more that are as interesting as unknown.
Every body is starting to look at these designs and see how interesting they are. In this project done by artist Jure Kotnik and ConHouse, you can see how 2 containers can complement each other perfectly. For example, the roof from the first floor can be a great terrace for the upper floor. And the flooring on the second level works perfect as a roof.
15. Multi Familiar Housing Project "Oruga" (Caterpillar) At Chile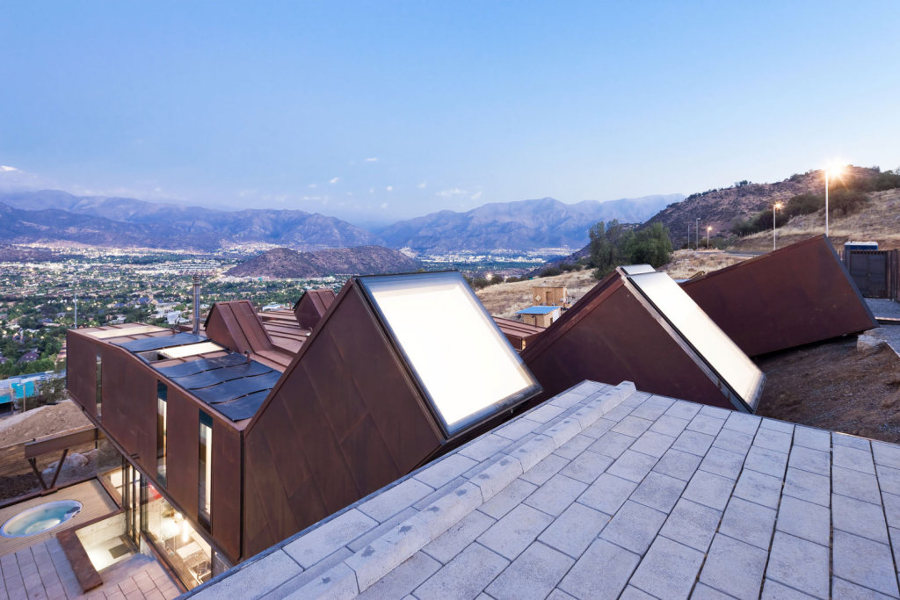 Located in the commune of Lo Barnechea -Santiago, Chile- and enjoying wonderful views of its surroundings, is 'Casa Oruga', a project of prefabricated detached house designed by the Chilean architect Sebastian Irarrazaval, from the reuse of 5 containers 40 standard sea feet, 6 sea containers of standard 20 feet and 1 of 40 feet of open top features, for the pool.
The container or container provides all the structural part of the house and is carrier, this usually in materials means a 50% saving compared to a traditional construction.
They are ecological since they are made with containers that are removed from normal use, but are still useful to build a house; much less energy is spent in reusing something than in building it from scratch, or recycling all the metal.
So if you are looking for a cheap, environmentally friendly option with great personality to make your home, containers can be a good option.
16. The Vintage Container At Kansas City, U.S.A.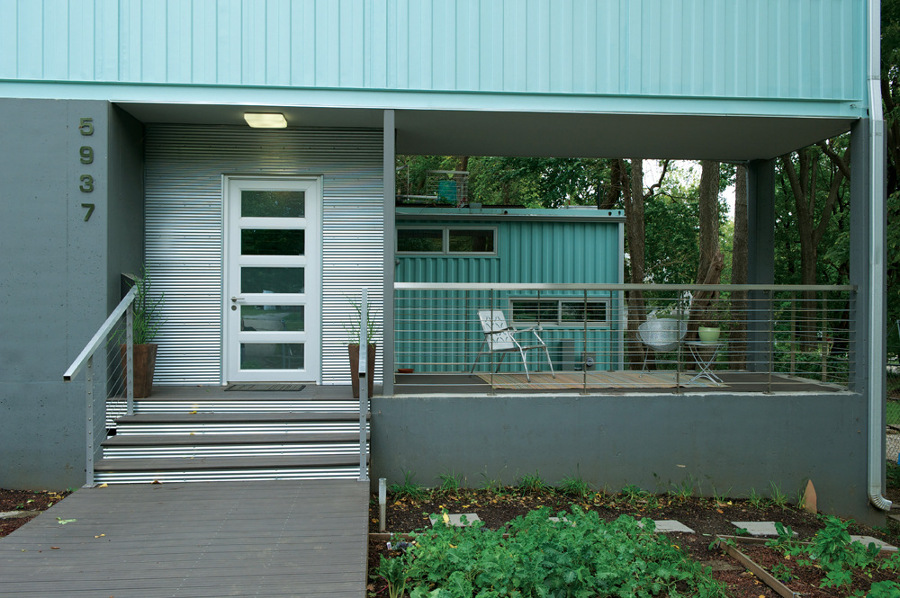 A house of this type uses maritime containers as the main structure of the house. In general, these modules are disused units and are rehabilitated to incorporate them into the construction system.
They are fast since the slogan is to take advantage of and reuse an already existing and modular structure such as containers or maritime containers.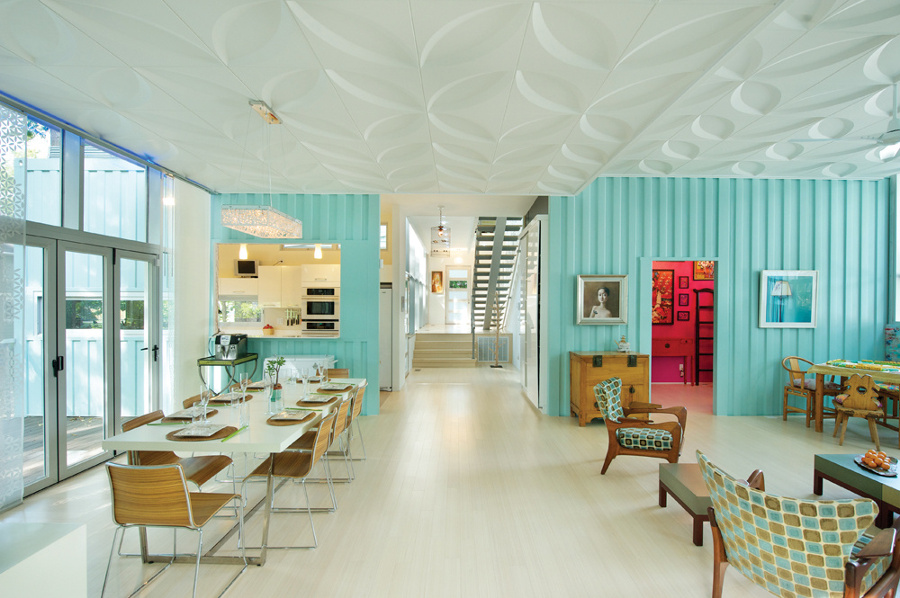 Unlike traditional construction, where the use of energy is much greater during the production of classical materials such as reinforced concrete, bricks, etc., the construction of container houses requires very minor consumption because the structure already It is made and in interior finishes it is usually used gypsum partition and low energy ecological insulation incorporated in its manufacture.
See all those benefits on this construction made by toys designer Debbie Glassberg, who did not stop trying to build the house of her dreams, even if she had to expressly bring five sea containers from China. The result of his perseverance translates into a unique house in mint colors, which combines the best of vintage and modern and that invites you to live in it.
17. Modern And Chic Small House With Containers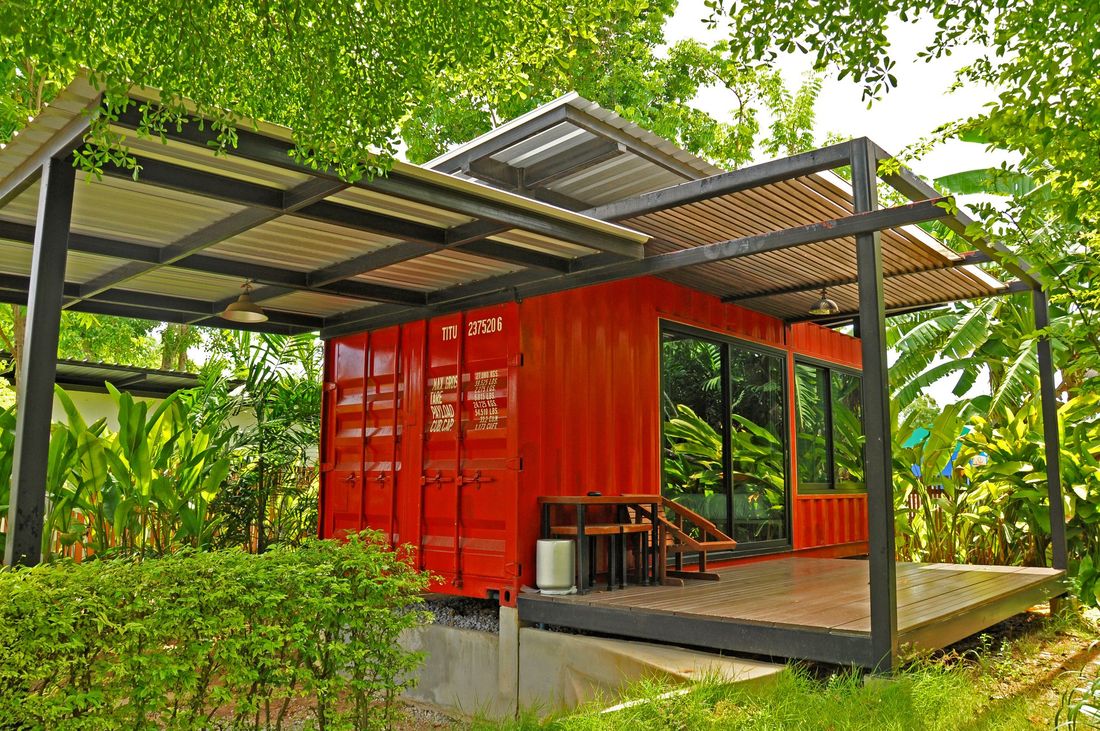 People on the Green wave love container houses because through the implementation of a constructive system designed with energy and efficiency criteria, homes that save energy can be built. A house that saves energy is a more environmentally friendly and environmentally friendly house because the CO2 emissions produced by the generation of electricity are reduced. The saving in electrical consumption is to take care of our environment.
This house is green, sustainable and beautiful. Located in Australia is surrounded by beautiful plants in a very natural environment that enhances the feeling you get from being in this place.
18. Modern And With Great Taste House Made Of Containers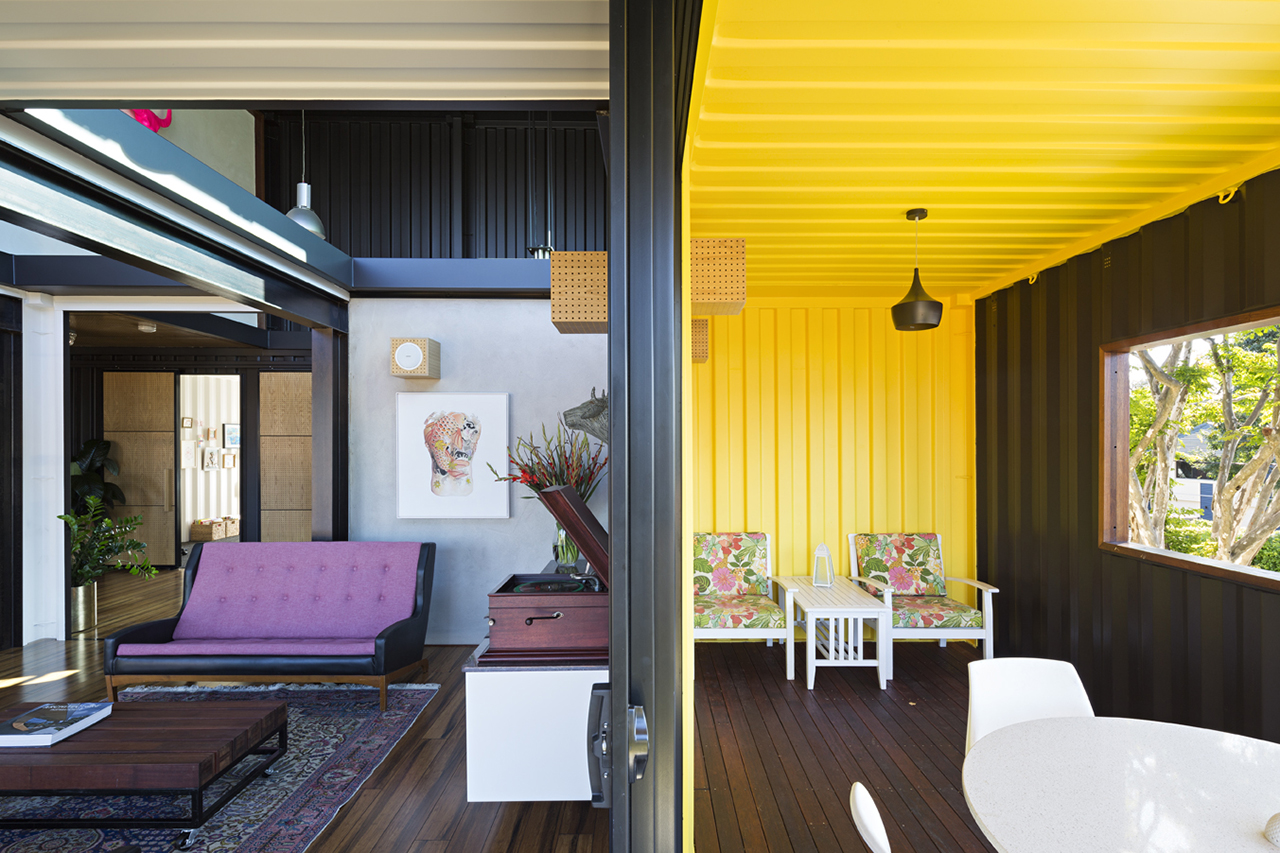 With home storage containers you can save a lot of time and resources.
By means of a completely dry building system, it is built in a more sustainable and ecological way because the use of water in the process is nil. In comparison with the large water consumption of traditional construction in concrete and brick, the use of prefabricated materials and quick assembly of houses with containers avoids the high consumption of water in the construction and guarantees a much healthier home.
And this do not mean that the looks if the house is less attractive. In designs like this one, you can even set wooden floorings, modern furniture and more to make it look just as good as any magazine design but for a fraction of the cost.
More Wood Benches Design Ideas On The Next Page…