19. A Large 2 Stories House Made With Containers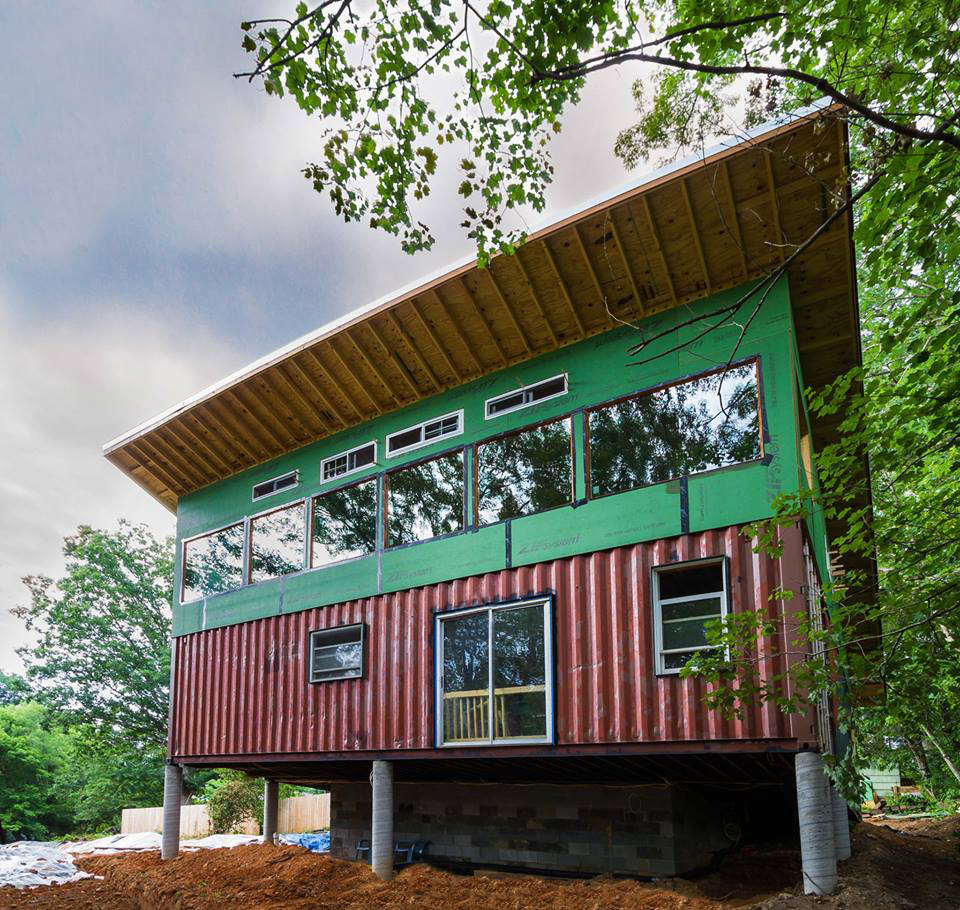 These ecological container homes are also characterized by their low price and the resistance of their materials. In addition, companies that offer prefabricated houses made with containers have a wide variety of modern designs that turn these houses into authentic works of art.
This means that virtually any idea you have that you pretended to make with a traditional construction you can also make it happen with home storage containers. In this example the house could perfectly be in any beach, because thanks to its legs to keep it away from the water, rust will not be a danger.
This house also has 2 stories, making it just enough spacious to host a lot of people as well.
20. A Large Resort Made With Containers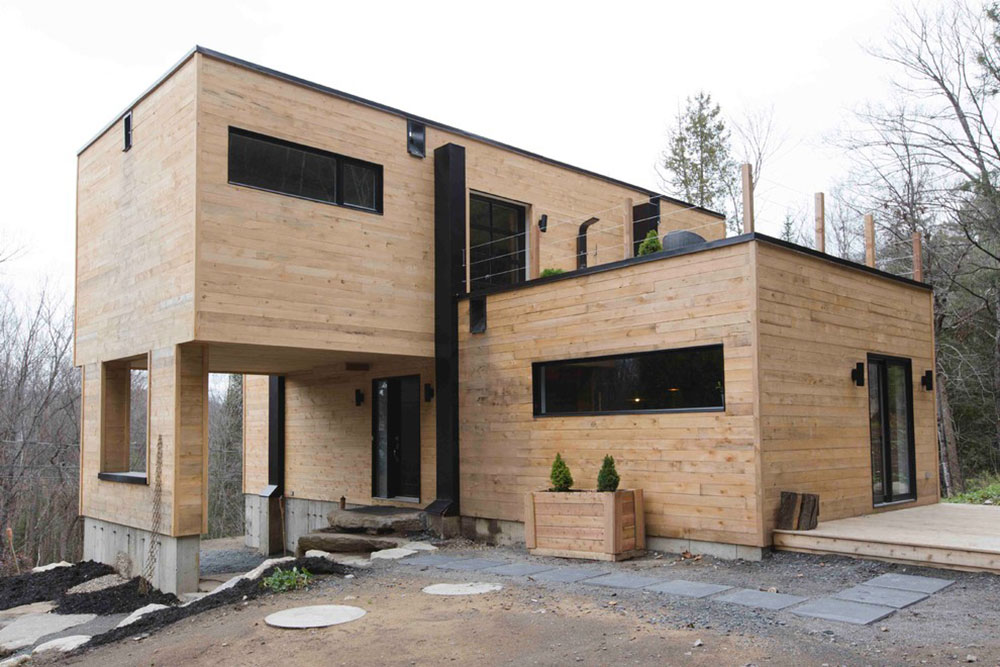 Containers will give you material for any kind of construction. This building is located in Australia and it is a hotel right in the middle of the forest, to let you enjoy all the wonders of the nature. Buildings made out of containers are very efficient in terms of energy, so they will allow you to cut a little some of your bills, like water, light and others.
In this container construction the appearance of the container has completely been removed and the piece has been completely covered by wood sticks to create this unique and very creative design.
21. Trendy Home Storage Containers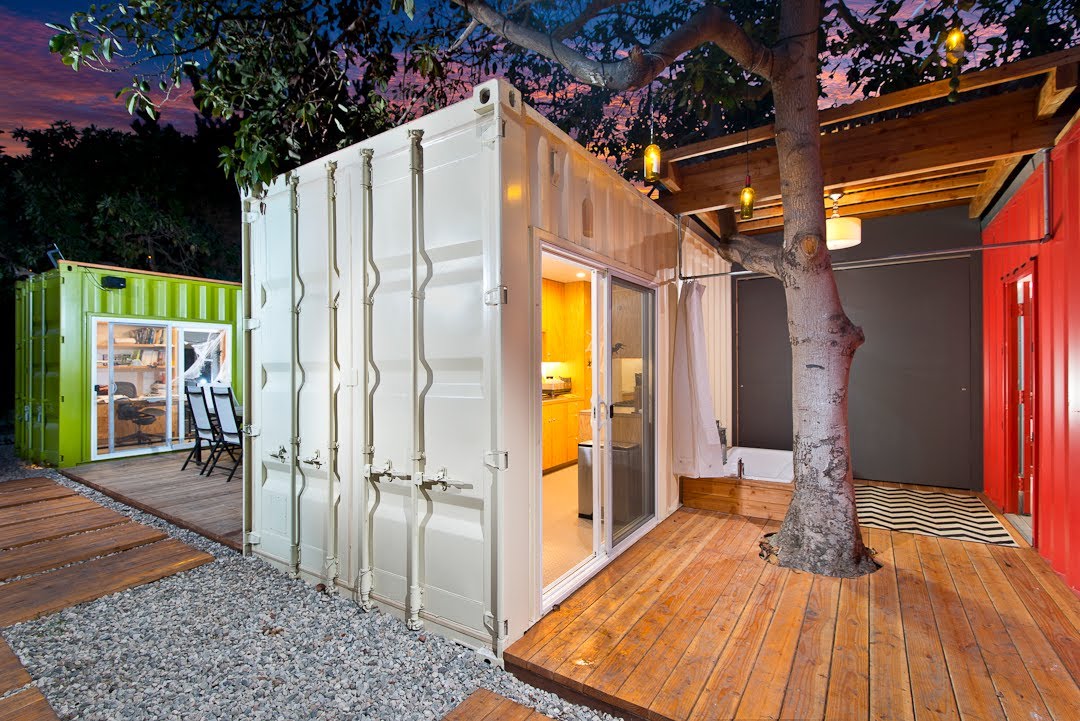 What a better way to follow the trend of the constructions made out of storage containers than with a example like this.
It is a group of stores that dedicate to sell food. What an easy and affordable way to start a business. With the right decoration, storage containers can turn into the most magnificent spaces to make a business grow.
In the interior of the storage containers people can see what they are cooking and place their orders, while the creators of this space have designed a very bright, vibrant and modern outside space for people to eat their orders.
Definitively this is a great idea to use a container with.
22. Colorful Building With Long Containers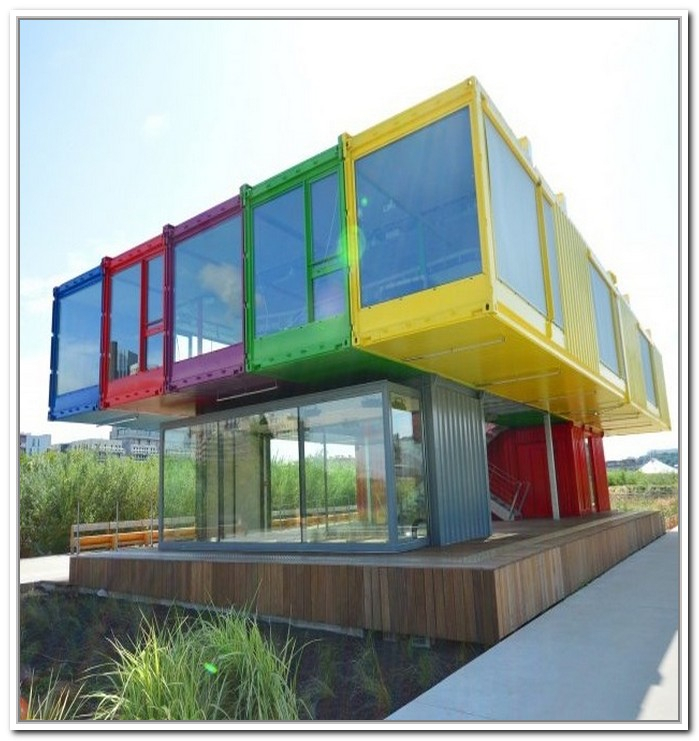 Another trend very used with home storage containers is to add a lot of color to the structure. This is to help envision this kind of construction as a positive, happy, alternative to common construction materials.
Most home storage container ideas are also very architectonical, modern and advance. It is a cult to the new culture that reuses materials to create something great from waste. Home storage containers have come to show that a sustainable world is possible.
23. One Container One Room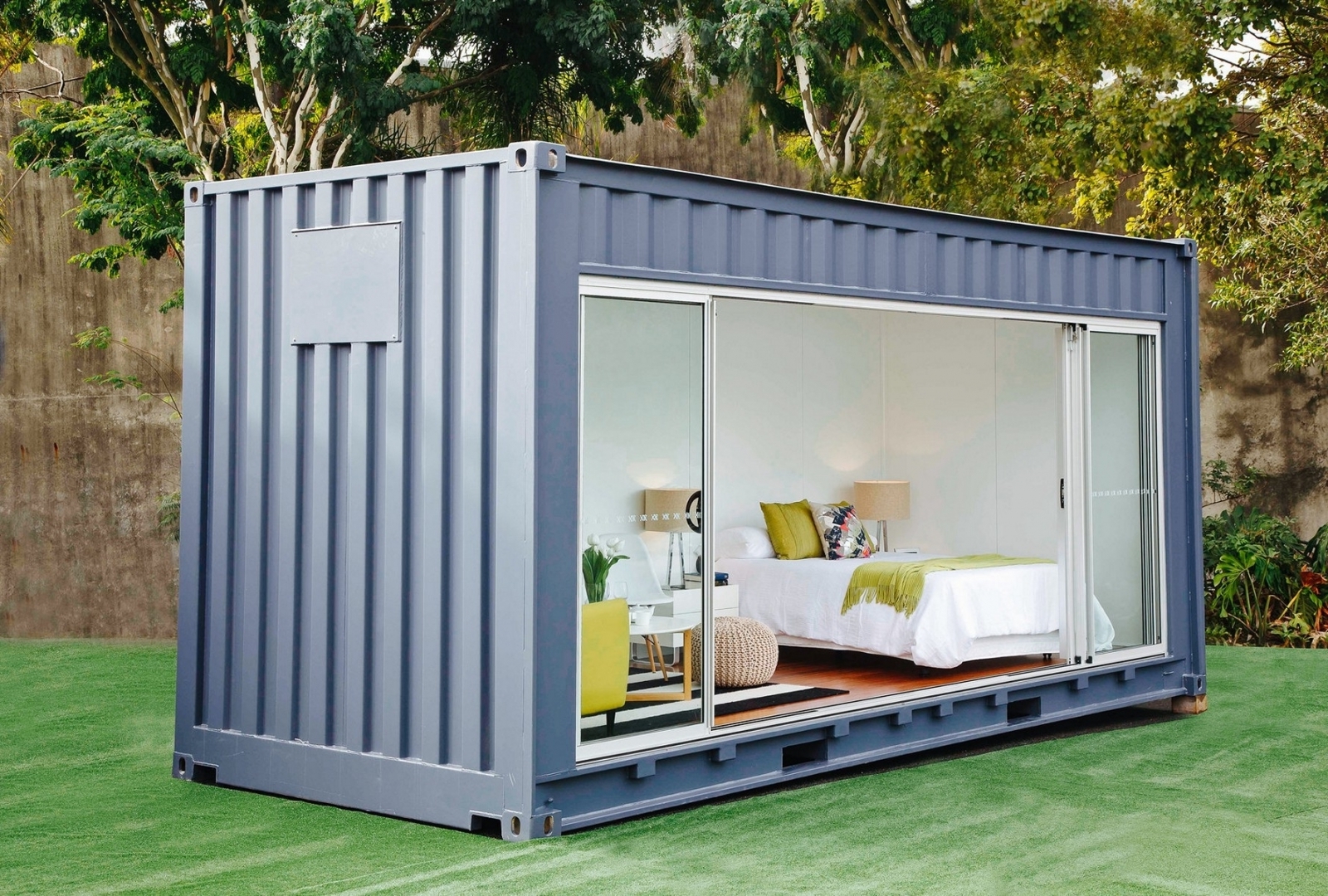 One of the wonders of home storage containers is that you have a potential room in your hands, without having to do almost anything. Just a few cuts and you can easily have one room out of one container.
See how this container that has a medium size works perfectly to set a spacious bedroom like this one: wide, open and bright, all they had to do was cut a large space to install the large window that is also the entrance. With juts the right amount of space t olive, this bedroom looks very relaxing.
24. Home Storage Containers To Make A Whole Sustainable Scene In Your Home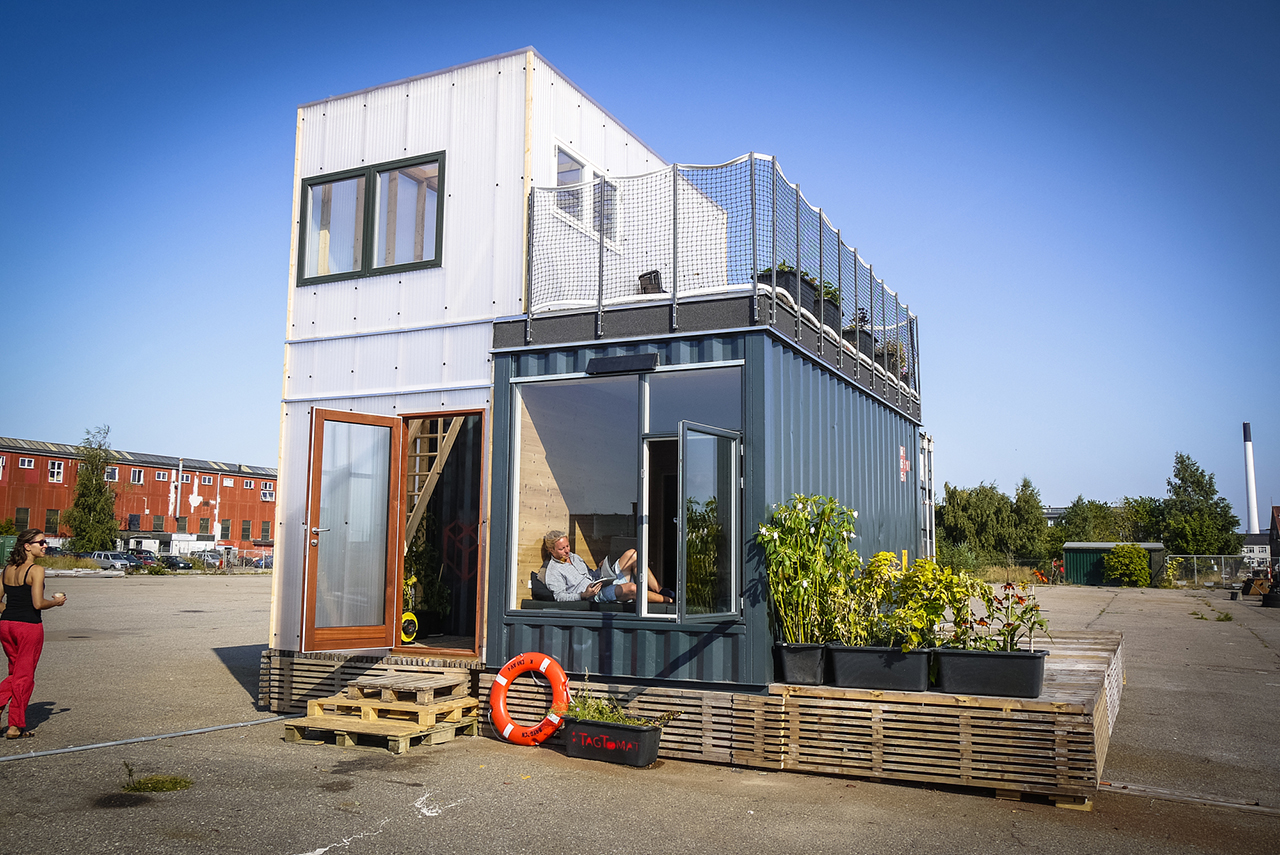 A lot of people choose home storage containers because this kind of construction decreases greatly the price tags for your house.
Bot other people decide to build with storage containers because they believe is the green thing to do.
Like in this example where a home storage container is just the beginning of a green home. Other recycled materials have been used to make the house, like the stair made of pallets and even the wooden floor.
And just to keep going with the green vibe, the owner has decided to set up a nice garden all over his house. Tomato plants here and there gives this place the most magnificent yet corky touch.
25. Traditional Look Inside A Container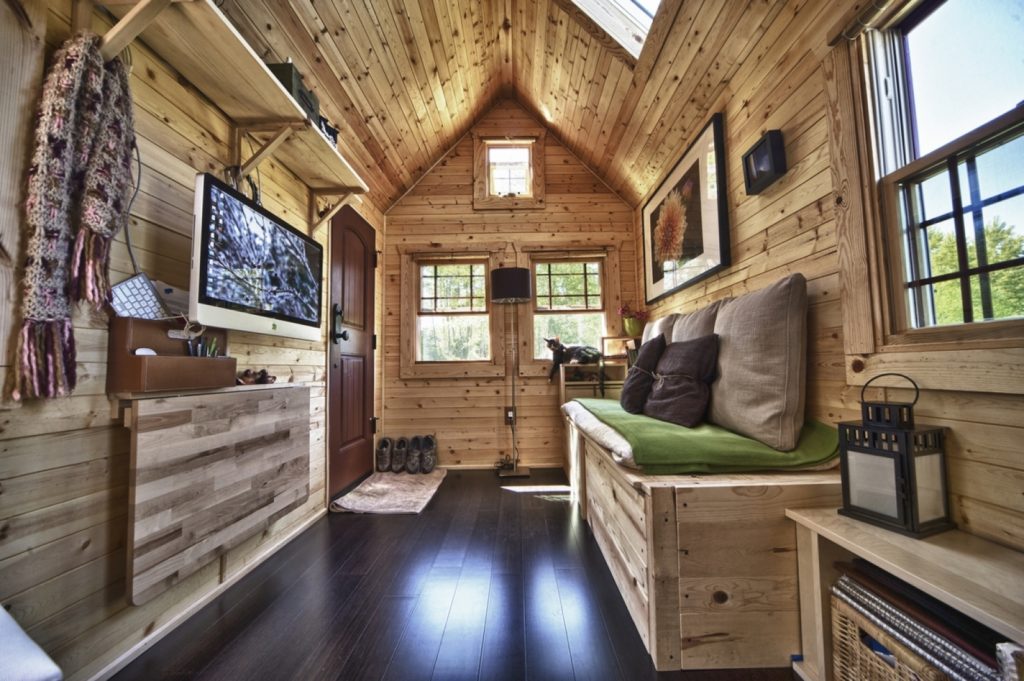 Just because you have a home storage container, that does not mean you have to create an ultra modern style and decoration inside. Home storage containers can perfectly have a sober and traditional style, like in this one that is completely cover with wood, to give it a rustic and traditional aspect. And it looks divine.
26. Home Storage Containers Turned Into Large Buildings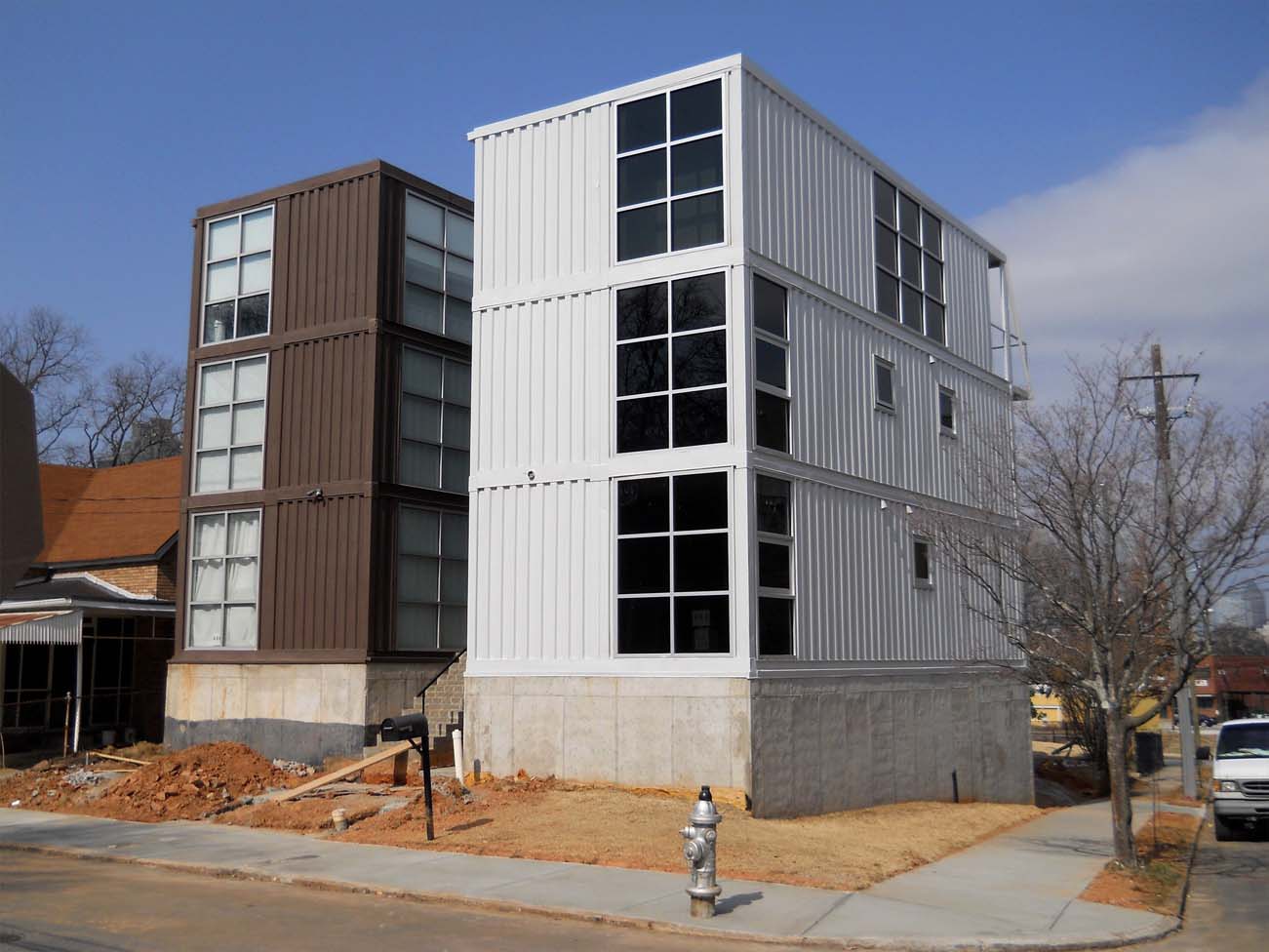 Storage containers can also be stacked one on top of the other to create amazing and really tall buildings. These kinds of constructions have been used for educations purposes, offices, and even housing. The truth is that storage containers can be used in many ways to maximize the opportunities on one space.
Whether you are talking about an office, a house or a condo, a construction made out of storage containers is much less expensive than a traditional one. A cool way to reduce costs.
27. A Brand New Home In No Time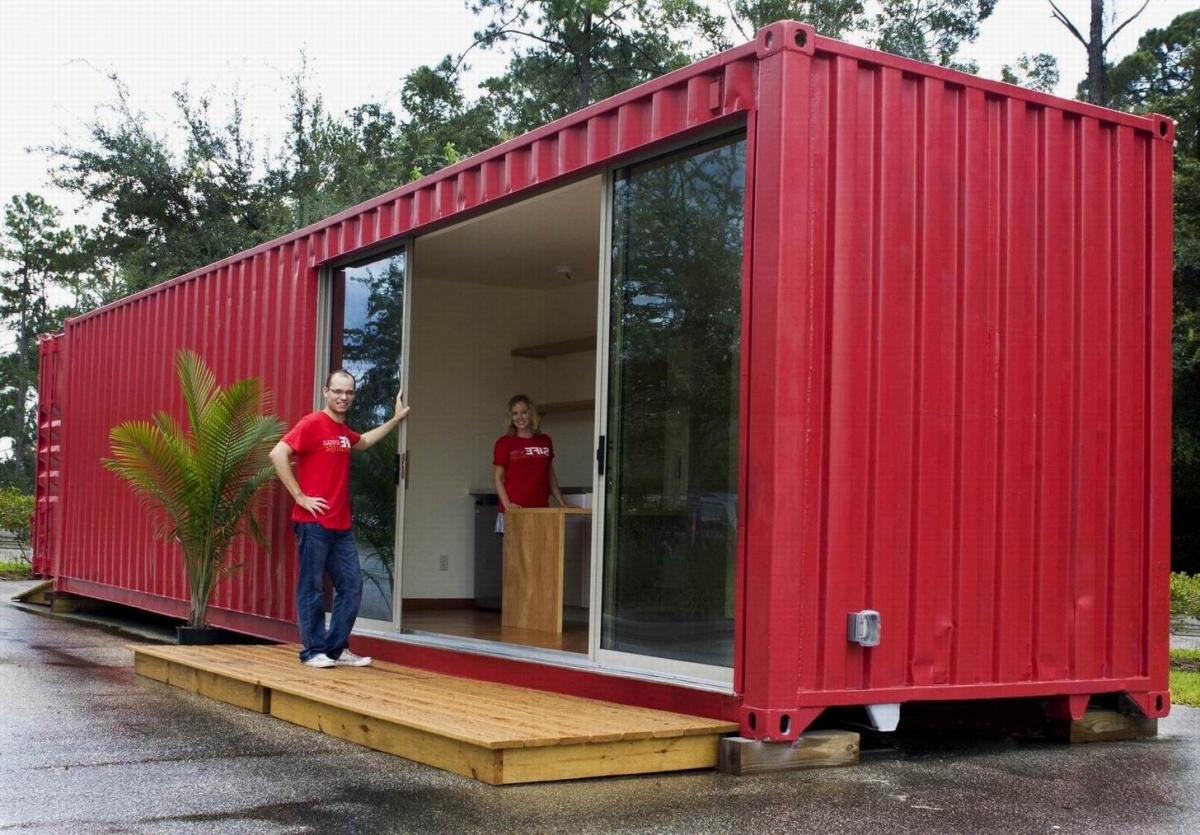 For a starting couple, home storage containers are lifesavers. Investing on the first home becomes reachable for more people that could not even dream about buying their own home.
But home storage containers are less expensive in materials, installation, services, and time. It is a great alternative, especially for a first home, that is normally less big than what you want it to be.
Nevertheless, a home storage container will make the perfect first house for a single person, a couple or a small family.
28. Home Storage Containers: A Work Of Art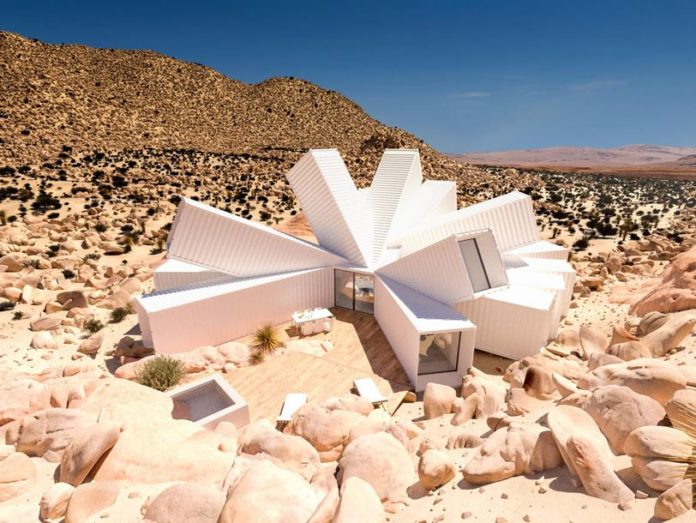 Definitively, home storage containers are here to stay. These sometimes very simple, some other times very complex constructions have revolutionized the world of infrastructure, design, engineering and more. Infinite possibilities can be made out of home storage containers.
And it is the perfect material to create a home that is also a work of art, like this magnificent completely white structure that pops out of the desert scene with its peaks and design that defies gravity to create this complex and very artistic building.
29. Home Storage Containers: A Huge Puzzle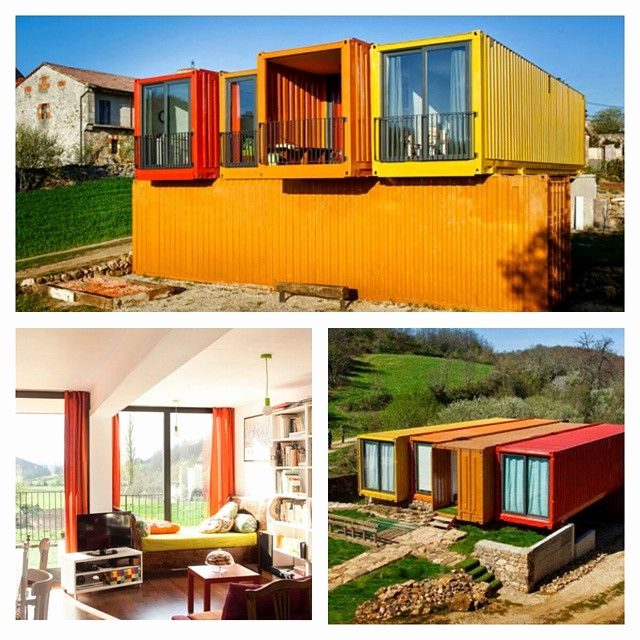 Home storage containers look great on any environment and can be design to create any form or size you need. In this example, 5 containers were used to create this modern, chic and very bright house that is joint together and cut in the right places, so on the inside you could not notice it is a home made of containers.
30. Storage Containers For Anything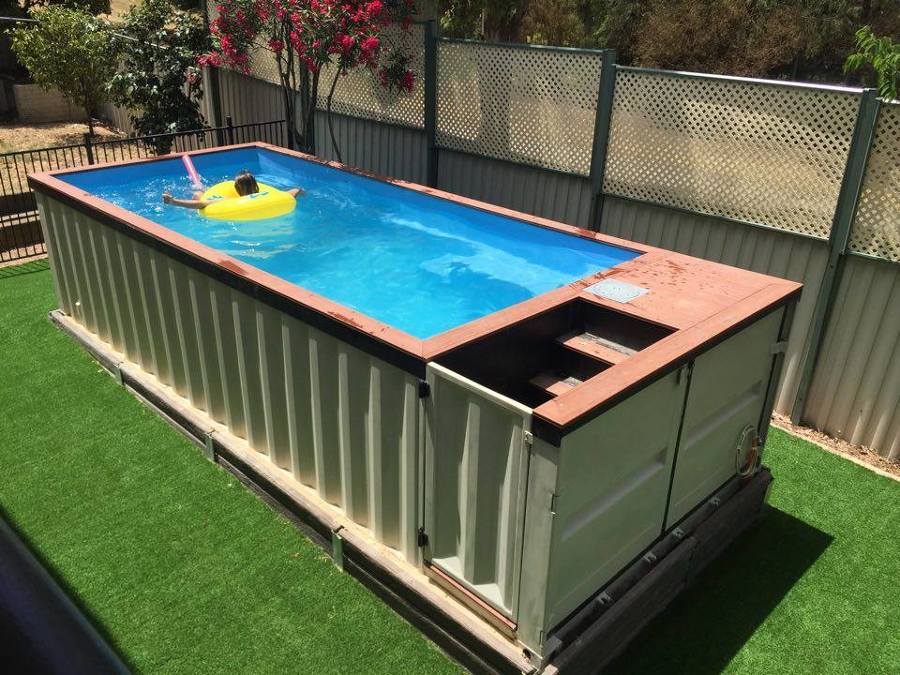 We cannot finish this article without mentioning that storage containers can be used in all your house, even if you already have a traditionally built home, you can still enjoy the benefits of reusing storage containers.
In this example you can see an awesome swimming pool, in a very respectable size, made out of a storage container. Definitively a fast and less expensive way to give your family, or just yourself, the pool you have thinking so much.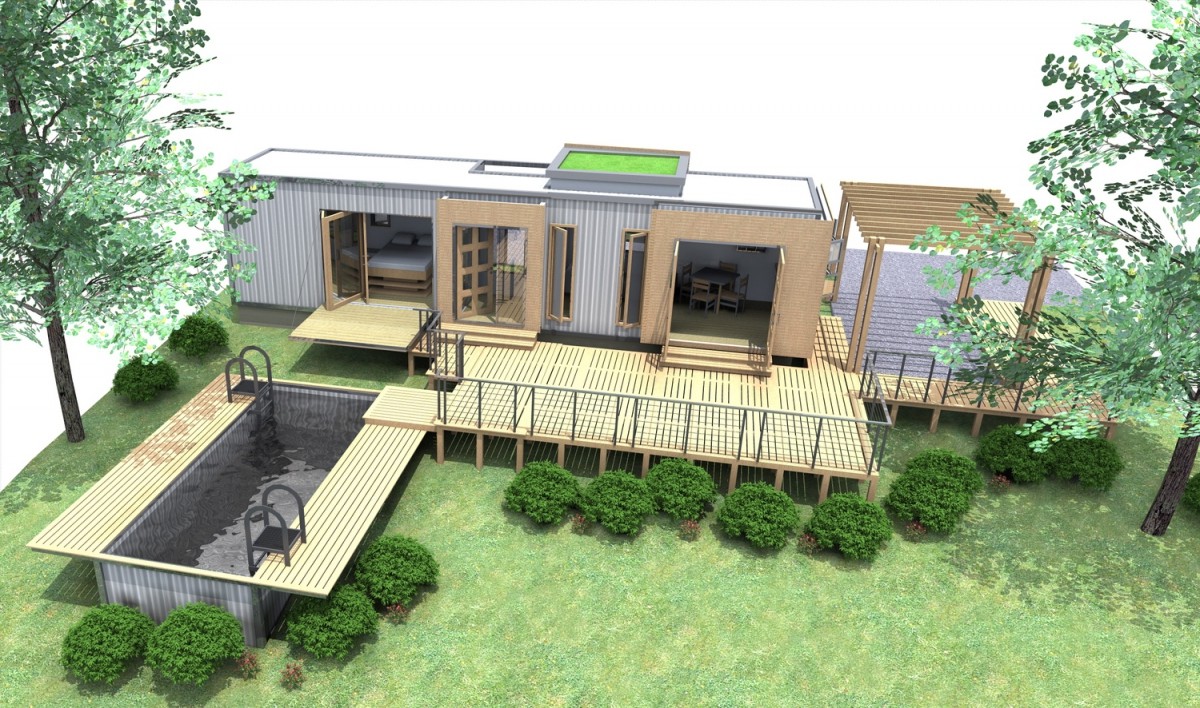 We hope we have given you some nice ideas and inspiration with this short travel around the world searching for magnificent architectural works of art made out storage containers. As you can see, they are the perfect material to create your dream home.