20. Home Theater With A Dark Brown Oversized Couch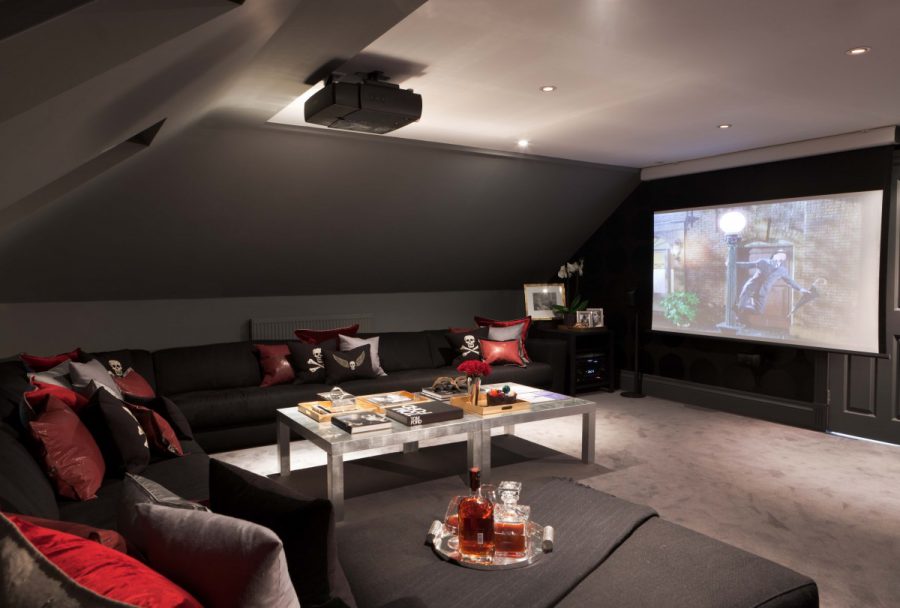 A cave like this one will perfectly fit a small or medium-sized basement or attic. Already in love with our example? Feel free to use this design consisted of an oversized dark brown couch and numerous pillows in different colors that will embellish your cave in a creative manner. Owning a couch like this is perfect for enjoying a cold beer while watching a movie with your best friends. Having doubts whether you will be satisfied with the outcome? We have to tell you that you won't be satisfied but thrilled by the look of your new modern man cave at the end of the day.
21. Man Cave With Sauna And Jacuzzi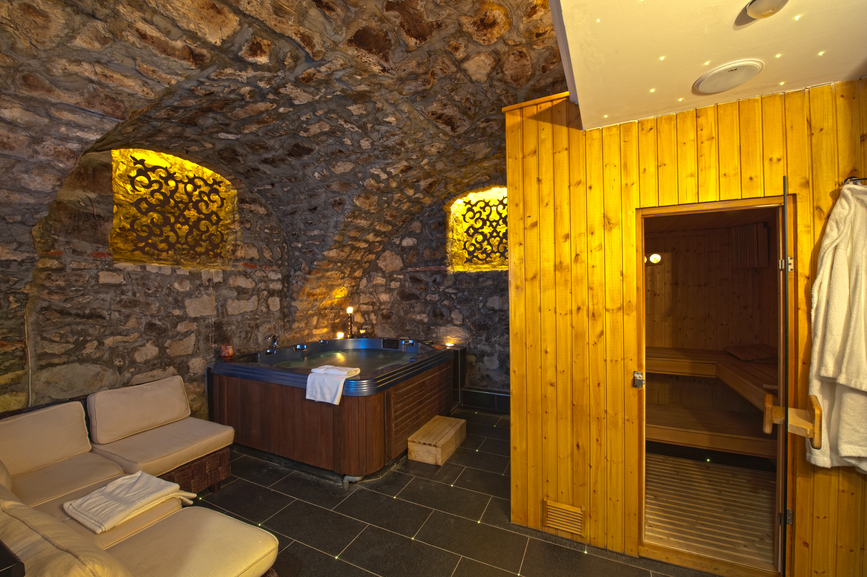 Are you ready to create the most comfortable dwelling with a sauna and jacuzzi? Steal our idea and turn your ordinary cave into the most extravagant relaxing spot and invite some friends over. They will be thrilled by your new resting spot and admire your creativity. A basement is a perfect location for a cave like this one. You can choose stone walls to mark the place in a classy manner and turn your cave into a place with a striking appearance that will impress everyone who enters inside your secret cave.
22. Luxury Man Cave With Grey Furniture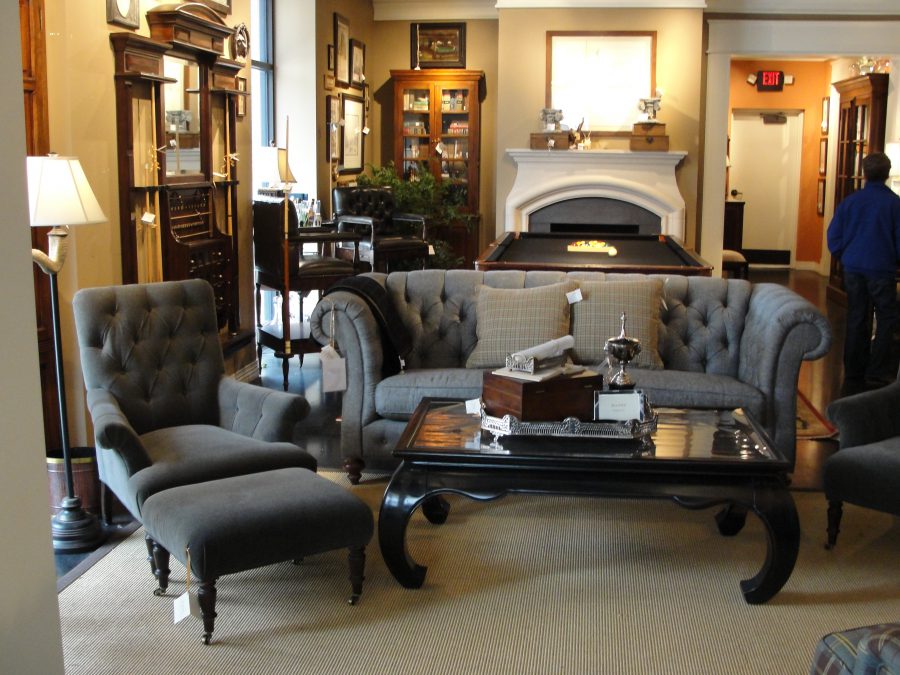 For those who prefer luxury landscaping, this cave with gray furniture, minimal and classy decoration and an elegant pool table will certainly meet your taste and imagination. Mark your resting spot in a beautiful manner and invite your friends over. We are sure that this place will become your favorite resting spot where you can escape reality, at least for a while.
23. Man Cave Arranged In Rustic Style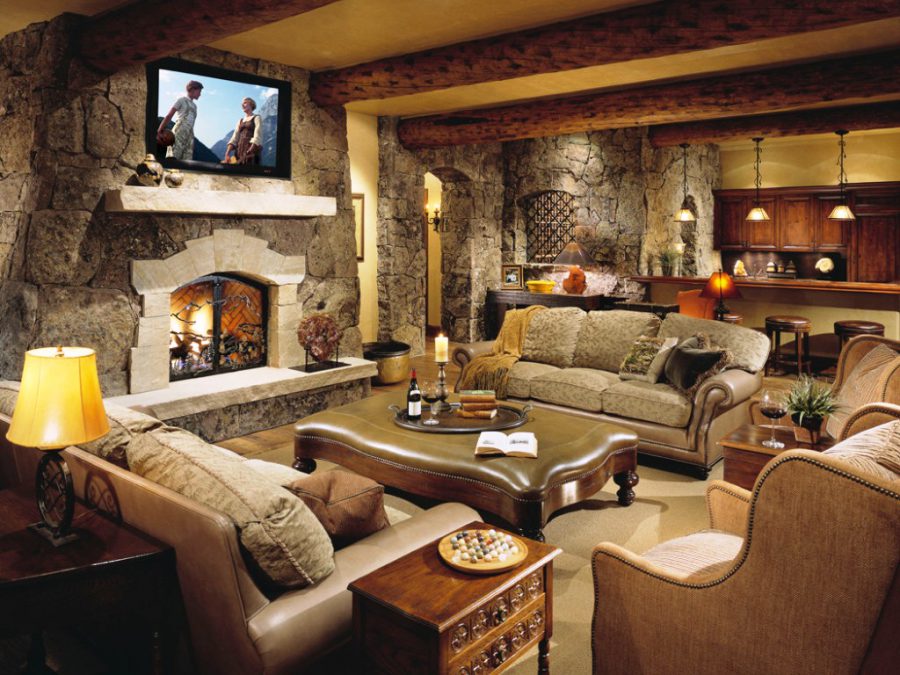 Rustic style is always welcome when it comes to landscaping and if you're a fan of rustic landscaping, then the man cave we presented as an example will definitely meet your refined taste. The comfortable oversized furniture in creamy color will give the room a warm tone and turn it into a cozy place where you will enjoy spending your spare time alone or together with your friends. Stone walls and wooden decoration are a MUST when it comes to rustic landscaping, so consider using the idea we provided as a startup and create your new amazing man cave starting today.
24. Inexpensive Man Cave Ideas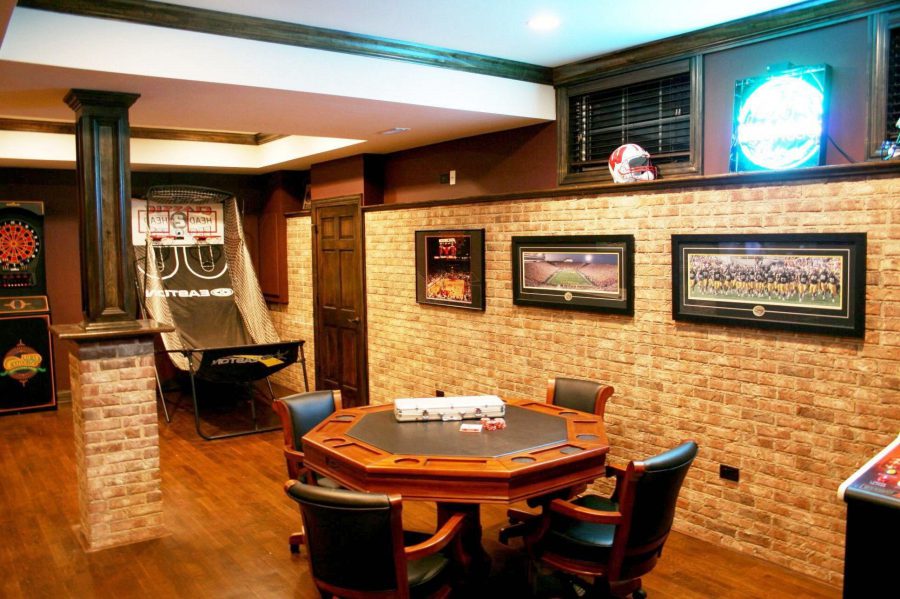 For those who want to stay on budget while building a man cave that's both beautiful and comfortable, this idea we provided on the photo is just a perfect fit for your needs and desires. You can realize it in your small or medium-sized basement without spending much money on furniture or decorate. Just pick what you think is necessary for your comforts, such as a couch or homemade hammock for stretching your legs and a table game with a few chairs for hanging out with friends.
25. Man Cave Design Idea For Small Space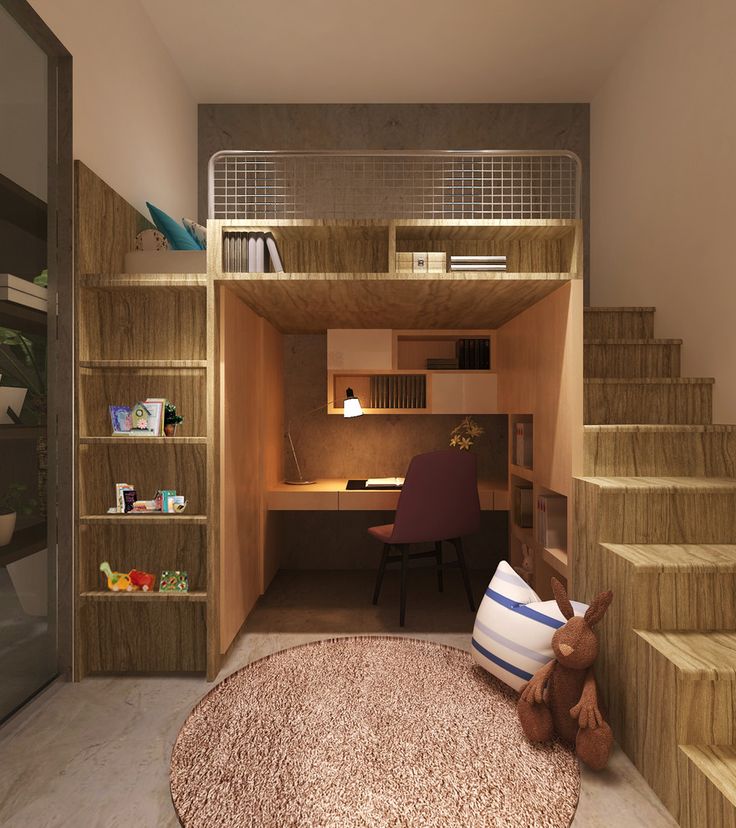 Are you looking for the perfect idea for turning your small basement space into an appealing man cave you can use for resting or working in peace? If yes, then we have the right fit for you. This simple yet elegant creamy design will certainly meet your needs and imagination and won't cost you much. Turn your small space into a perfect dwelling where you can spend some quality time alone starting today.
26. Man Cave Entertainment Center
Simple and elegant man cave that seems more like an entertainment center where you can spend some quality time together with your friends. Chose the right dark brown commode, the perfect flat TV for watching your favorite movies and a minimal decoration and you've got yourself a new elegant man cave which will definitely become your favorite resting spot. Your friends will love your new dwelling.
27. Hunting Room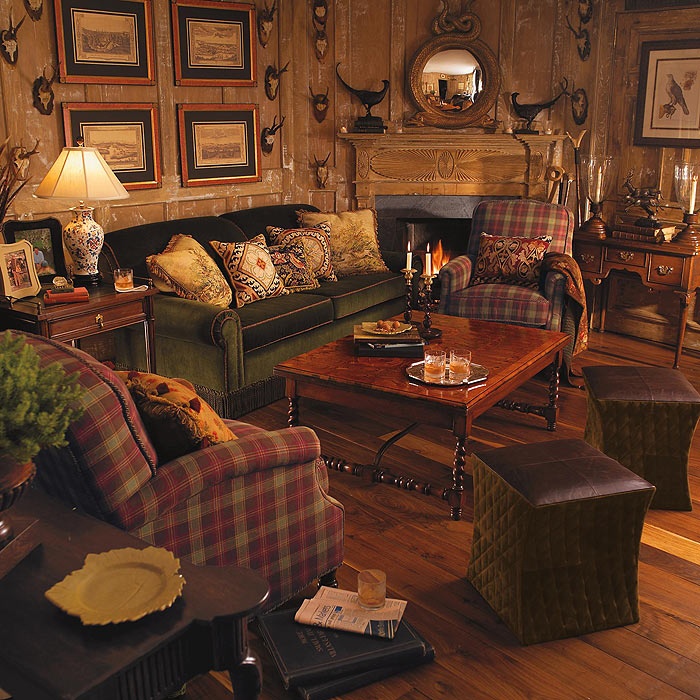 Hunter lovers, we just found a man cave arranged by your taste. It reminds of a rustic style, however, it also has a farmhouse tone that wraps the place in coziness. For those who want to arrange their new or remodel their old cave in an old-fashioned way with brown and green furniture and wooden decoration, feel free to 'steal' this idea and use it as a startup. We promise your fellows will love the place.
28. Artistic Man Cave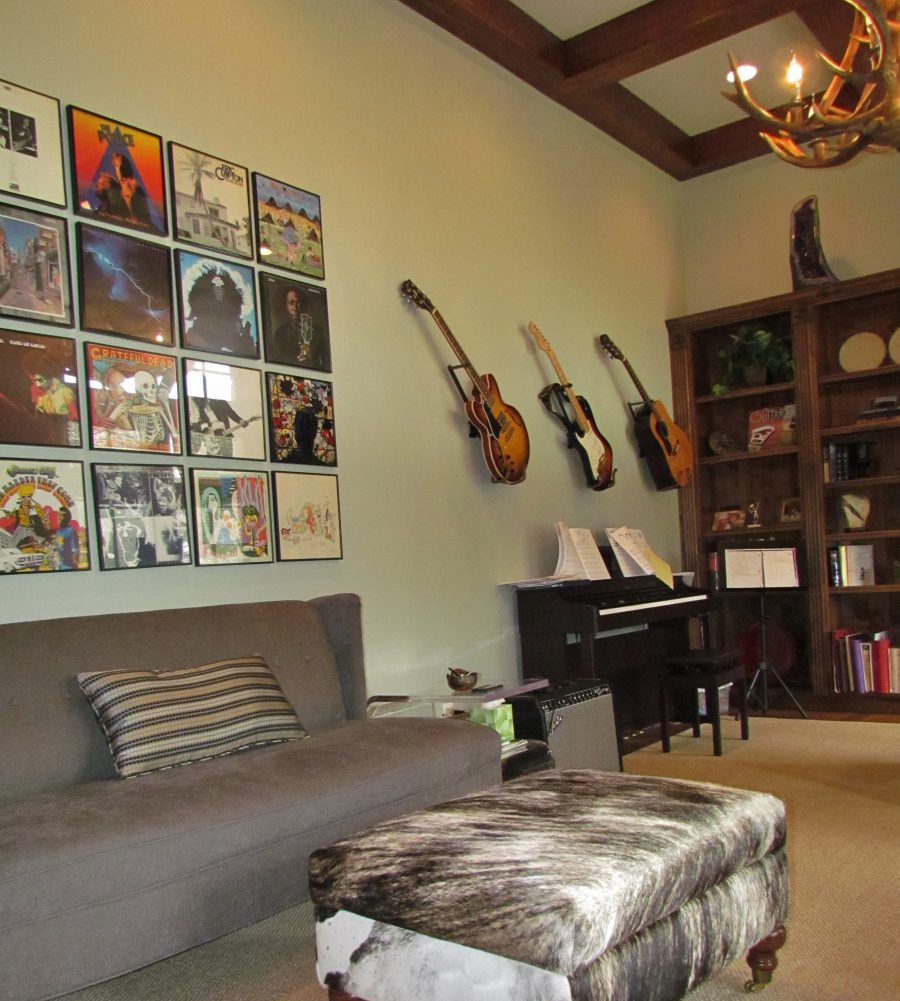 Are you an artistic soul who wants to arrange his cave in an artistic manner? Pick your favorite musical instruments and hung them on the walls. After, add some artistic photos that matter to you and a modern furniture that will embellish the space and create a pleasant atmosphere. You will get a perfect man cave where you can enjoy creating your own art or take a rest after a long busy day.
29. Man Cave With Led Lighting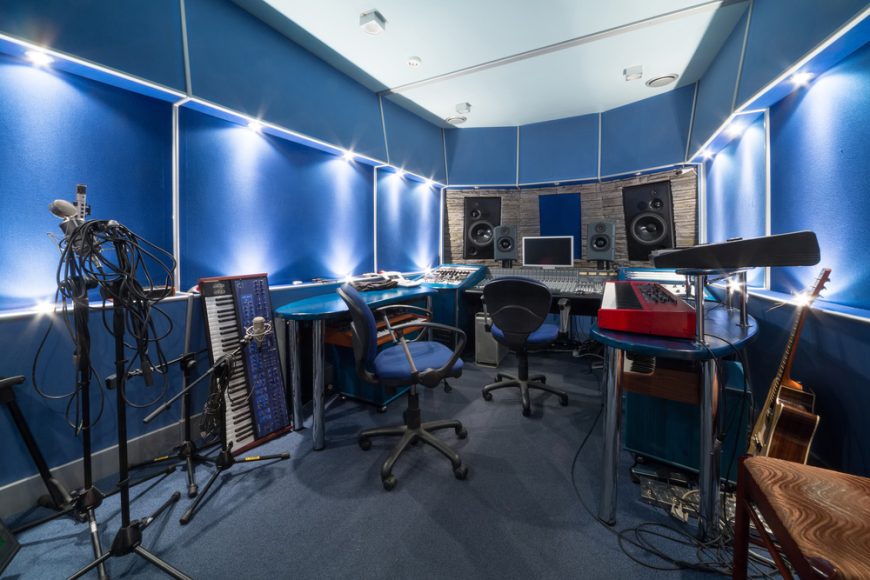 Another artistic design for the artistic souls who dream of creating their own cave with led lighting. Follow the example of the photo and start realizing this idea today. We promise that an atmosphere like this one will certainly increase your creativity and you will create masterpieces in your new dwelling filled with musical instruments and minimal decoration.
More Man Cave Decoration Ideas On The Next Page…