30. Man Cave With Green Walls And Comfortable Chair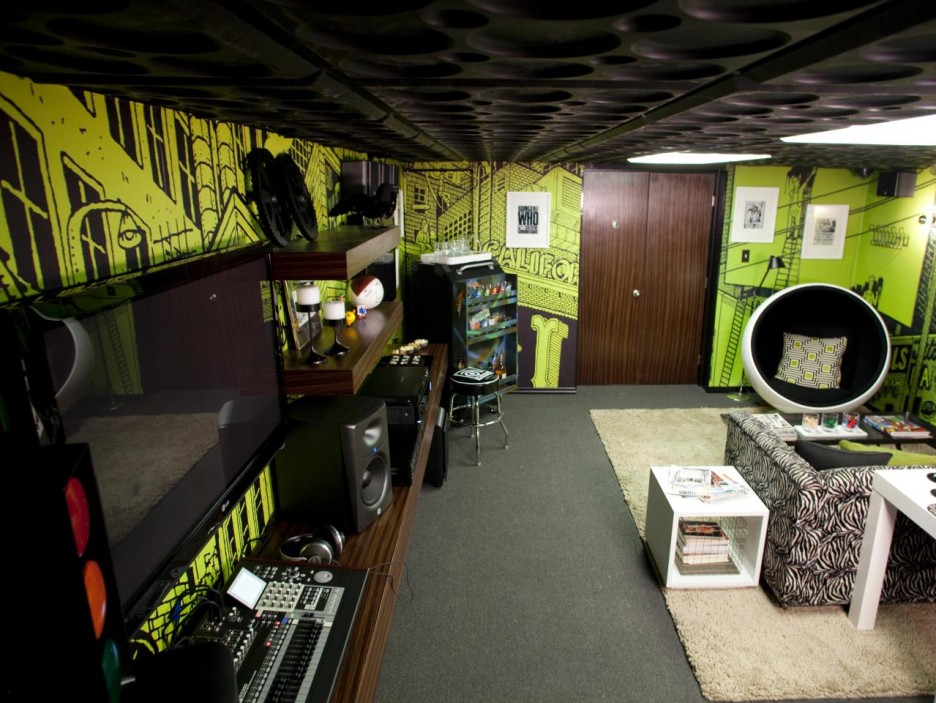 We found the perfect cave you can build inside your basement or garage with refreshing green walls and a comfortable chair you can use for resting after a long busy day. Aside from the chair, you can add extra oversized furniture in unique colors and embellish your cave in a creative manner. You will enjoy spending time in your new cave alone or together with your best friends.
31. Man Cave In Sports Modern Style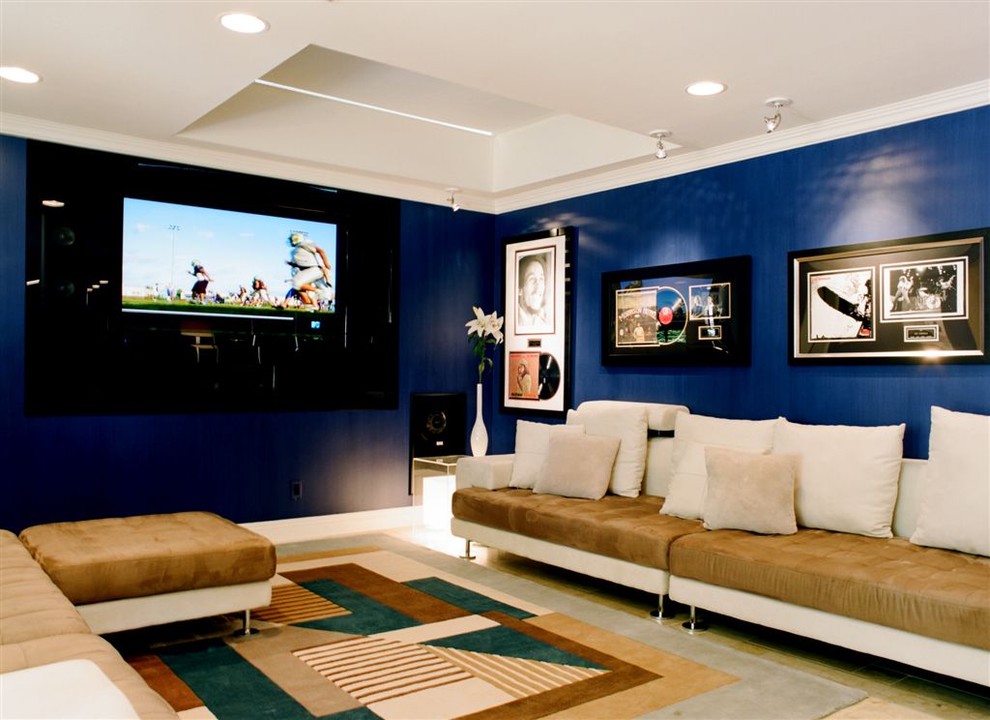 We have the most beautiful and modern man cave design for the sports fanatics. Are you ready to turn your boring cave into a more creative and extraordinary one? Just follow the example on the photo and pick a creamy-white furniture to refresh the entire space. After you need to pick the carpet that fits the furniture and a contrast blue walls to complete the stylish appearance of your new dwelling where you can spend some quality time alone or watching games with your friends.
32. Man Cave With A Tennis Table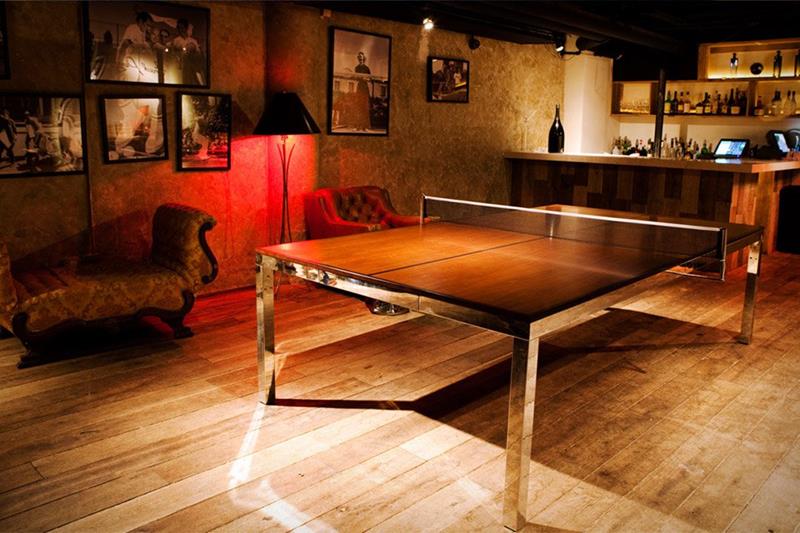 Are you a fan of tennis? Why not create your own resting spot where you can place a small tennis table and enjoy your spare time while doing something you like? Pick a brown furniture that's going to match the tennis table and add a minimal decoration to get a cozy atmosphere and enjoy your new favorite resting spot. We promise your friends will love your new dwelling.
33. Masculine Man Cave Ideas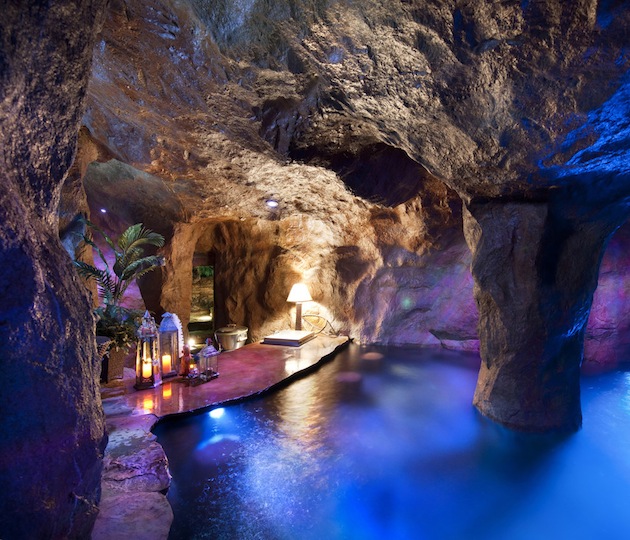 This man cave resembles a cave in the true sense of the word. A masculine cave that meets the refined and extravagant taste of a man who knows what he wants and how to get what he wants. Do you want this cave with striking appearance? We can't promise that a cave like this won't cost you time and money but we can promise you will enjoy spending your spare time while swimming in your small cave pool and lose yourself from reality for a while.
34. Modern Man Cave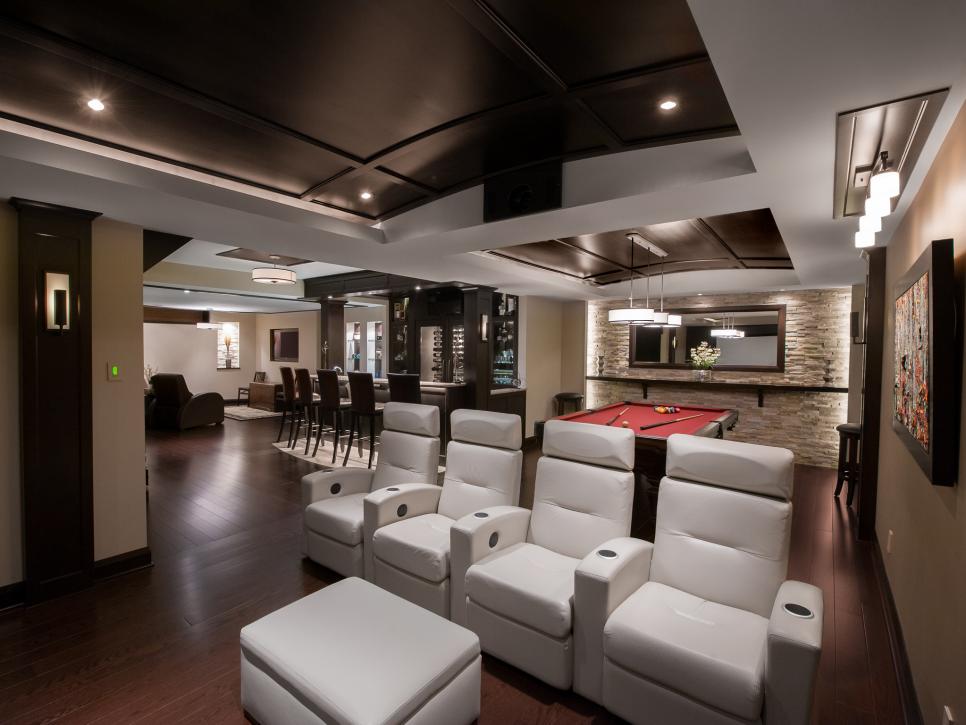 Are you seeking to find an idea on hot to turn your extra large basement into the perfect resting and hanging out spot? We may help with this modern design that includes a movie theater, contemporary white leather furniture, pool table and a bar where you can share drinks with your pals on a Sunday evening. Although a cave like this seems harder to organize, when you start with landscaping, you will see that it's easier than your thought. Just need to choose the right furniture, the proper lighting, and a minimal decoration to create a perfect dwelling like this.
35. Nature Inspired Man Cave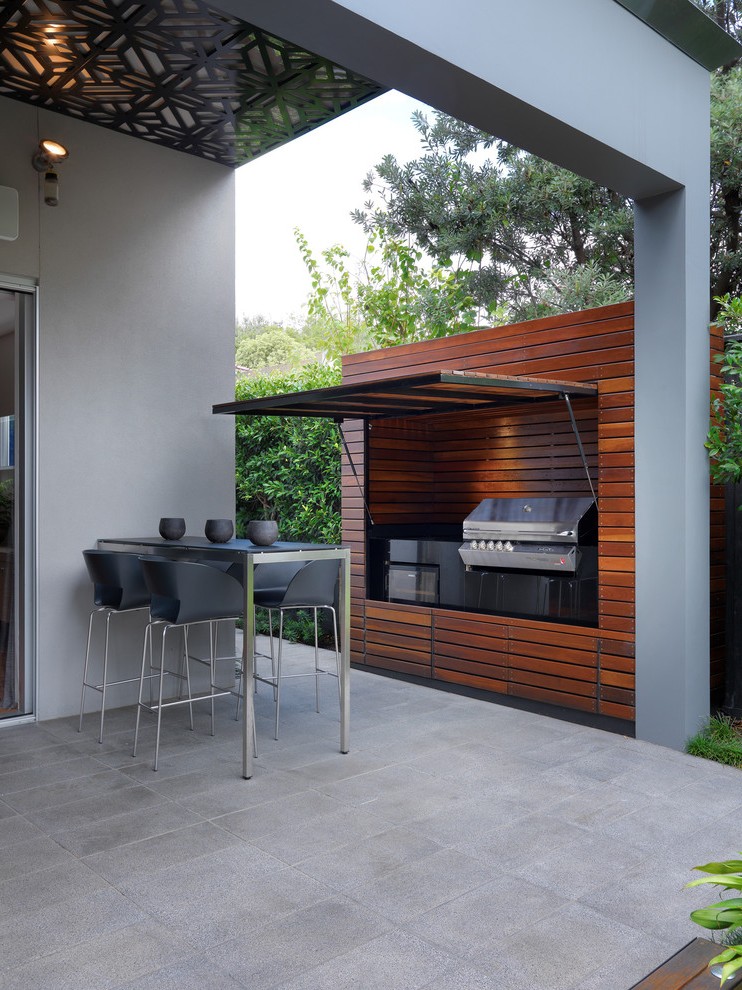 For those who prefer an outdoor cave where they can enjoy the nature and grill on Sunday morning with their friends, this idea is the perfect fit. Place a BBQ outside and add a small elegant table with a few chairs where you can share a meal with your friends in your spare time and breath some fresh air.
36. Man Cave In Retro Style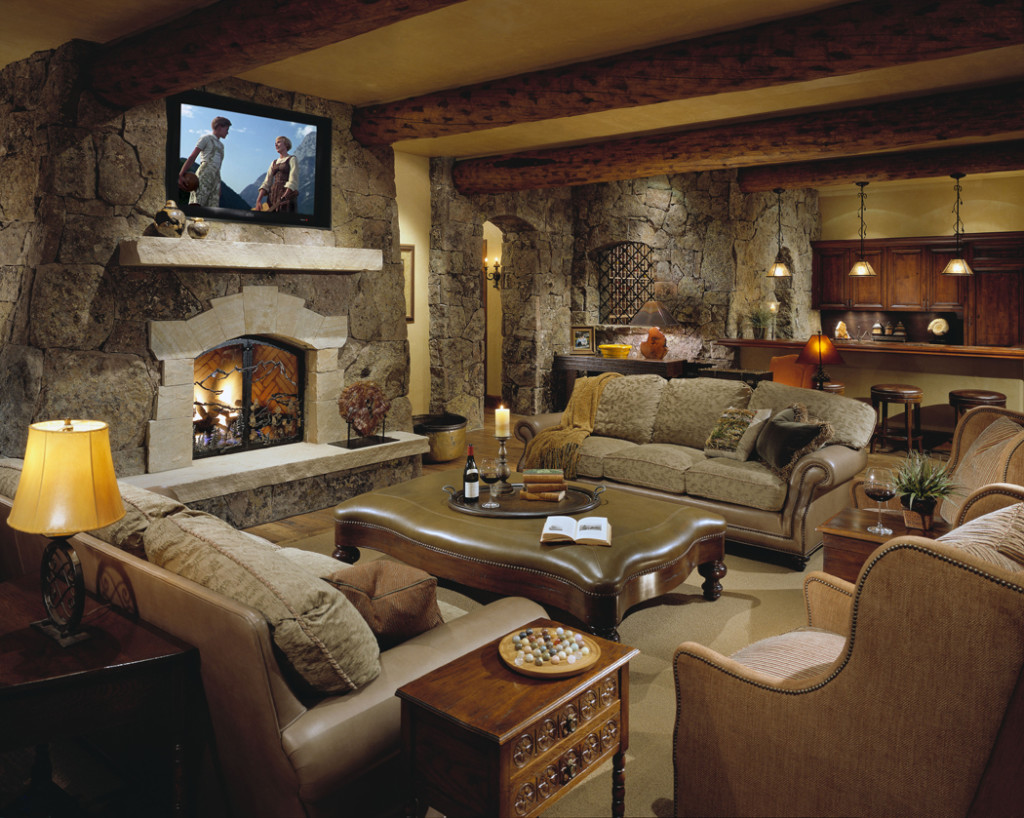 You can never go wrong by choosing the retro style for landscaping you home, even when it comes to man caves. Look at the cave on the photo and we promise you won't be able to help yourself from falling in love at first sight. Perfect creamy furniture in retro style and stone walls that create a warm atmosphere. Your friends will love this place, and so will you. Choosing the perfect minimal lighting is crucial in creating a perfect retro cave like the particular one on the photo.
37. Basement Man Cave With A Billiard Table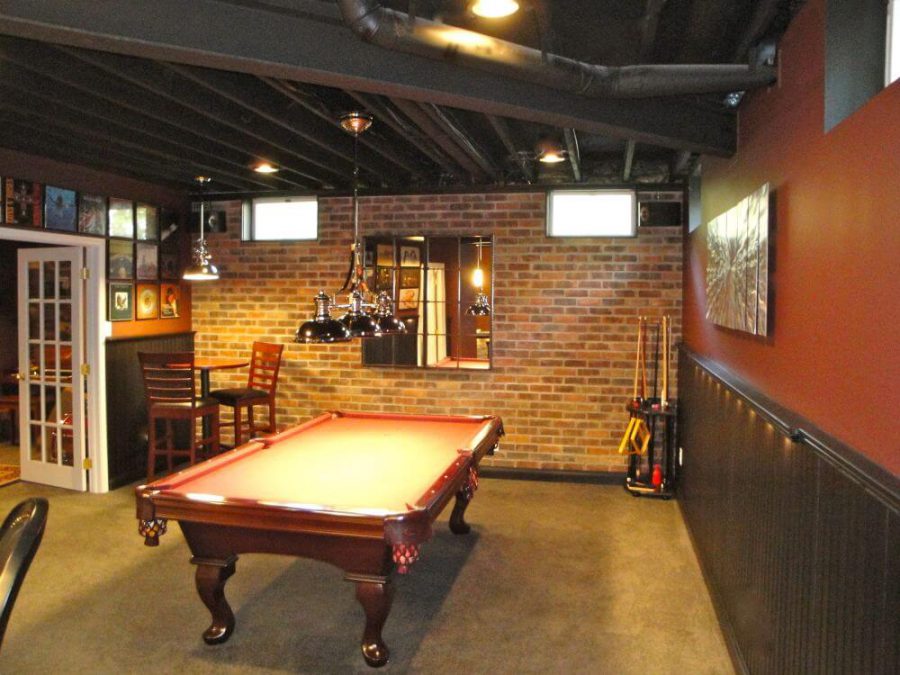 Another basement cave with a billiard table, however, this one keeps the billiard table in the center of attention and it's designed strictly for playing pool. Perfect location for a cave like this would be your basement or garage. Simple, elegant and functional and will certainly meet the taste of minimalists.
38. Bar In Rustic Style For A Man Cave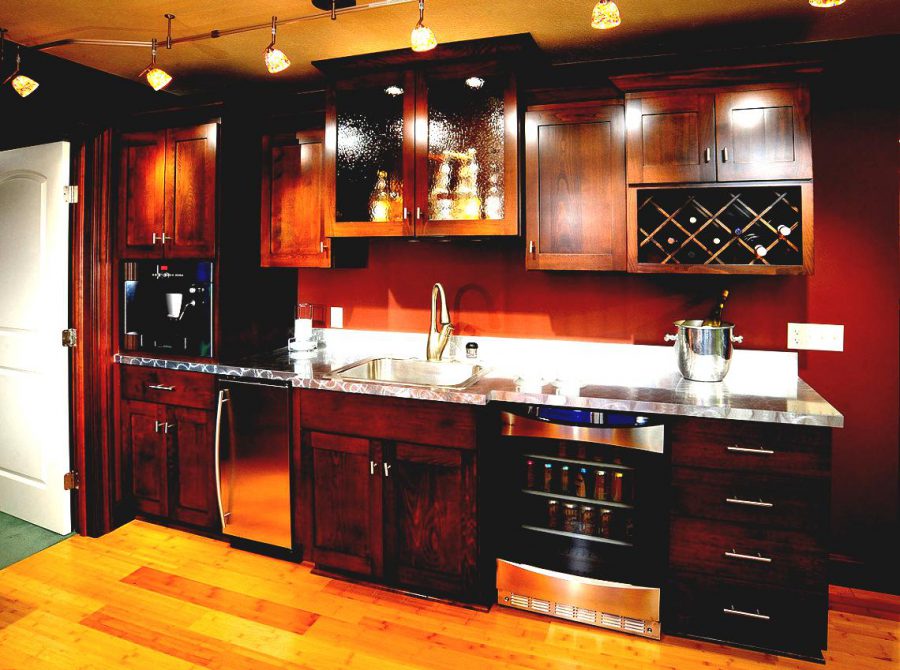 You can never go wrong by choosing the rustic style for landscaping. Are you looking for the perfect bar for your man cave where you can prepare drinks for your fellows? Pick a dark wood in a rustic style like the one we presented on the photo and wrap your cave in coziness.
39. Comfortable Man Cave With Creamy Furniture And A Fireplace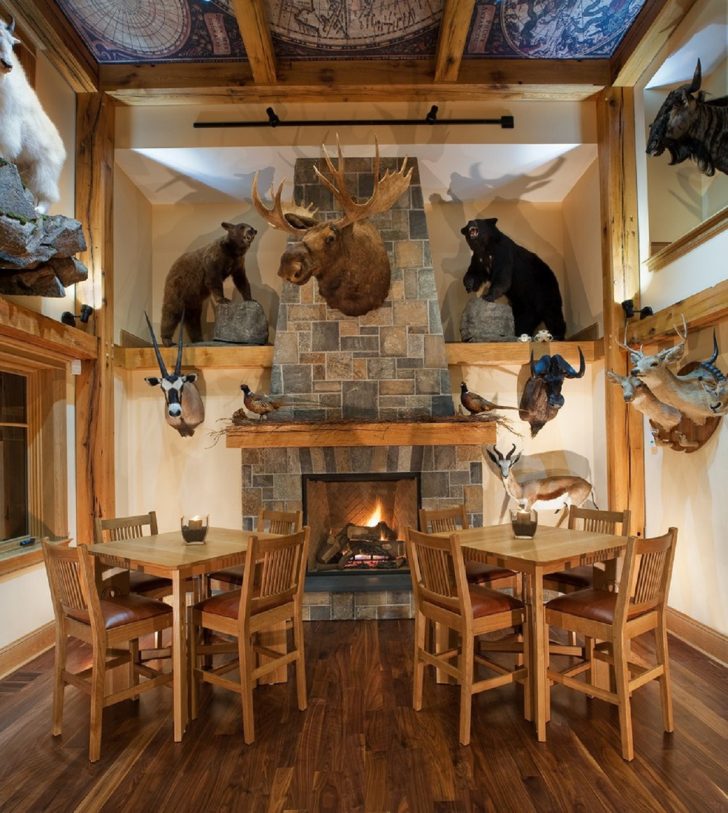 Every man dreams of owning a cozy cave with a fireplace where he won't be bothered by his wife or anyone else and just lose himself from the world for a while. Are you dreaming of owning a cave like this too? Why not arrange your basement or some small available room in your house in this farmhouse style and create a comfortable place where you can rest alone? Chose a creamy furniture to add a warm tone and a fireplace and just enjoy your new dwelling alone or together with your friends.
More Design Ideas For Man Cave On The Next Page…