"I wrote about people who liked fake fireplaces in their parlor, who thought a brass horse with a clock embedded in front was wonderful," says Betty Smith. Since the dawn of time, fire has been essential to human survival – from cooking to staying warm to everything in between, fire has been a major arc in the story of human survival. Even today, in modern homes, we have fireplaces to keep us warm in the winters. Even though it is a necessity, it has not always been so easy to create fireplaces that turn on with a flick of your hand – fire had to be created by hard work, and a lot of lumber. Wood had to be chopped, dragged, stored, then lit up, and the aftermath was not always a pretty sight to clean up.
With the advent of gas fireplaces, some of that work was definitely lessened, but there was always a hassle of inserts and installations, and too many design drawbacks while building a house. Exterior walls had to be cut out, the vents had to be processed, lined up, inserted, and capped, gas and electricity lines to be installed. Construction was usually a huge hassle.
Considering all the inadequacies of the past, we now have bio ethanol fireplaces that are slowly but steadily taking over the home owners market. Not only are they smokeless, and vent-less, but they come in varying sizes and shapes – from big to small, round to flat, mounted to portable, classic to classy. While most interpretations of this fireplace are modern, some come in more traditional formations. Simplicity seems to be the trend with these fireplaces, but though they may be unadorned, the difference in materials and styles make for clever aesthetics. Overall, they are a neat proponent for any newer, more contemporary style homes, but could be retrofitted into older ones too.
Even with all its advantages, the bio ethanol fireplace is one of the newer products the market, and though it may seem like a charming, and feasible option, there are things that you should be aware of before actually embarking on buying this product. In this article, we would be discussing some things to consider while buying a bio ethanol fireplace.
1. Spilling the bio ethanol
Since these fireplaces run on bio ethanol as a fuel, if you use it frequently, then more often than not, the bio ethanol has to be loaded up. While loading up the fuel, you have to be very careful as the ethanol is flammable, and you might end up setting up a huge fire. So be careful not to spill, nor have anything nearby that might set up your products or materials on fire.
There have been documented incidents of the spill being accidentally set on fire, and even though there was no spread – as bio ethanol needs a certain temperature to maintain a huge flame – there was certainly an explosion and that might cause damage to material, and property. It would be prudent to use a funnel while refueling the ethanol.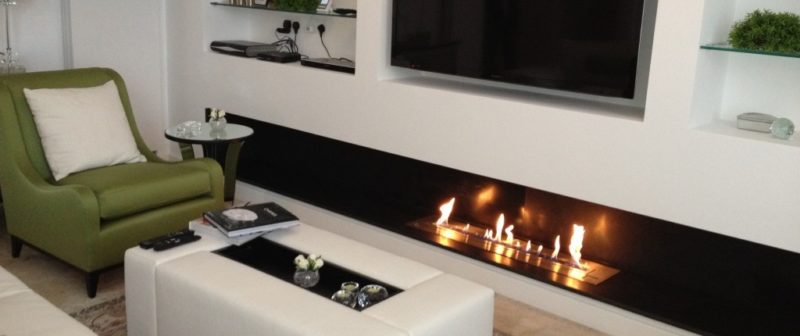 2. Function and Aesthetic
While both function and aesthetic seem to be commonplace in today's interior design, know that they are sometimes, in rare cases, completely unique characteristics, instead of being mutually exclusive. This is especially applicable to a bio ethanol fireplace. As they come in all shapes and sizes it is easier to either choose one that prefers functionality over aesthetics. Some of the smaller models of bio ethanol based fireplaces are more for aesthetics, then functions, and do not give off a lot of heat when set up. The bigger versions; however tend to lean more towards pragmatism, with large flames that give off an adequate amount of heat.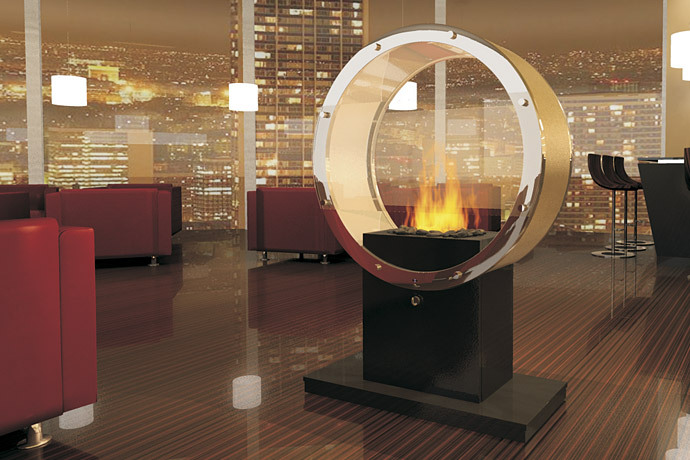 3. Budget and Materials
Prioritize the extent of your budget when you set out to buy a bio ethanol fireplace. They can range from several hundred dollars to a couple thousand dollars. And while budge may be important, you also have to consider the size of the burner, and the material that you're buying the fireplace in. in some cases the fireplace is big in size, but the burners installed inside are too low. And if you're buying one made in glass components then make sure that the glass is tempered – otherwise, it would crack easily.
These were a few of the important factors that need to be considered while you're shopping for a bio ethanol fireplace. The quality is important, and so is the management and aesthetics, but do not ever compromise on function if you're buying one to keep your home warm. The smaller ones may seem more appealing, but they won't be keeping anyone, much less the house, warm on those cold winter nights. Sometimes, both of these qualities can even be mutually exclusive, and you can find a bio ethanol fireplace that is extraordinary in aesthetics, and optimum in function.