The wooden benches are indispensable in all houses. Thanks to its variety of shapes and sizes we have the certainty that they will fit perfectly with the decoration of any room, in addition to always helping us to solve problems such as reaching high, so that children reach the sink, to offer a seat to the unexpected visits and even to rest your feet when you get home.
But to choose the right bench it is necessary to take into account the use you will give to it, the size and if it will support the tasks you need it for; and also the design, so that it does not break the harmony of the room. Luckily for you, there are some neutral designs that will combine with any room, and some very original designs can transform the environment, without altering the concept of the room.
As we know wood has always been a very generous material. For generations and generations we have used it in multiple projects and making wonderful objects of immense functionality. In the manufacture and design of furniture it has been a faithful ally for its solidity, durability and beauty. When you think about interior and exterior decoration, wood provides elegance and conveys a homely feeling that is very cozy. Among its old veins we can feel more in tune with nature and with the care of the environment since it allows us to reuse it easily making it sustainable element.
30 Wood Benches Ideas To Enhance Any Space Of Your House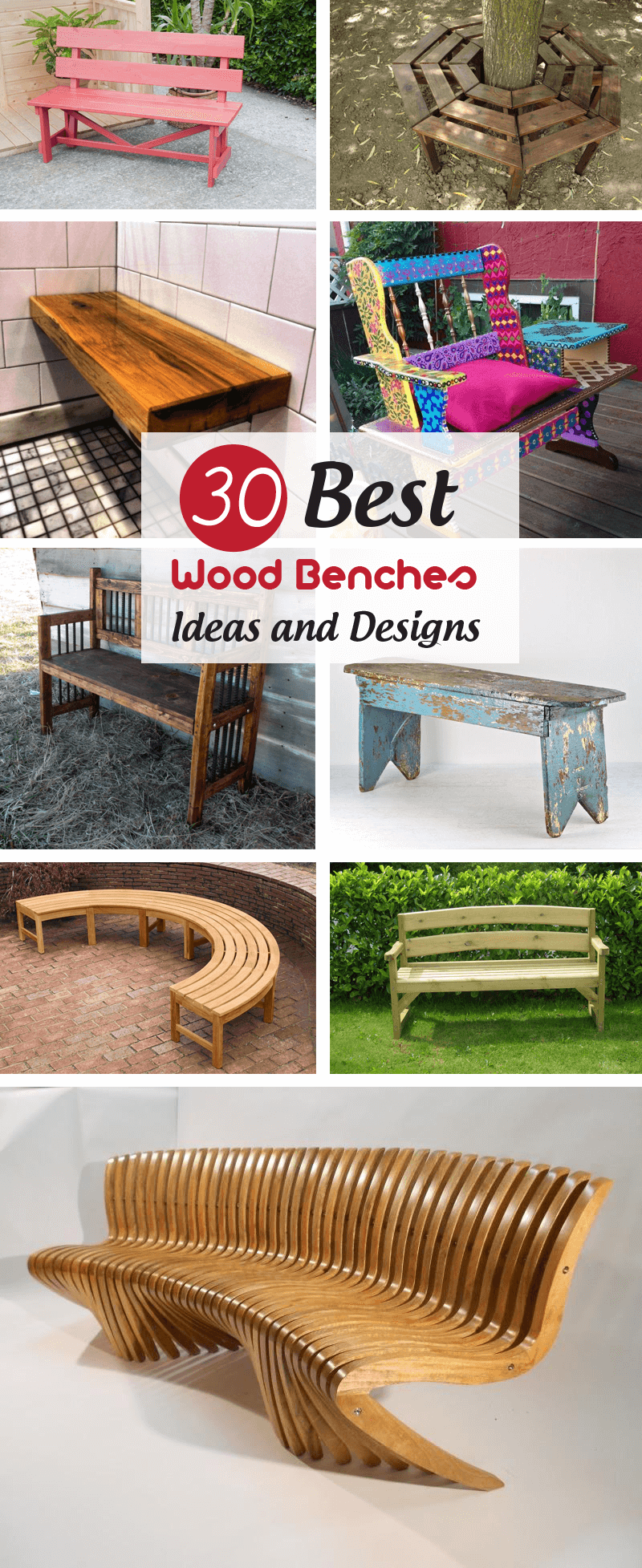 When you want to decorate your home, you can take advantage of interesting ideas, add to the environments a variety of options that perhaps you had not thought of before as part of the decoration and thus make original and very attractive environments. Above all without being too expensive, we already know that these times limit us a lot in those things we want to achieve.
The wooden benches inside the house are very good, a traditionally outdoor furniture or the classic taverns. They make remember the good weather and that is why it is a perfect idea to copy and find yourself a bench so that breakfasts, lunches and dinners remind you of good weather.
Wood benches are very useful. You can put one in the kitchen to eat or one in the living room. You can buy a corner bench so you can take advantage of all your space, functionality and decoration! You can also put wooden benches in other parts of the house, use them in the room you want.
The wood bench either worked, without finishing, with dark or light varnish. The wood bench goes with all styles and you can be sure you will find the model that best fits in space of your house.
So, today we want to show you the use of wooden benches to decorate all home environments. Because wood benches do not serve only to sit on them, they can be a lovely addition to the room as a complement to place some ornaments and clear in the kitchen and in the bedroom. You can choose the most vibrant colors or the most pastel colors for this decoration and of course you can, if you are good at handicrafts, decorate them in many flirty ways.
1. Natural Wood Bench To Recycle Old Wood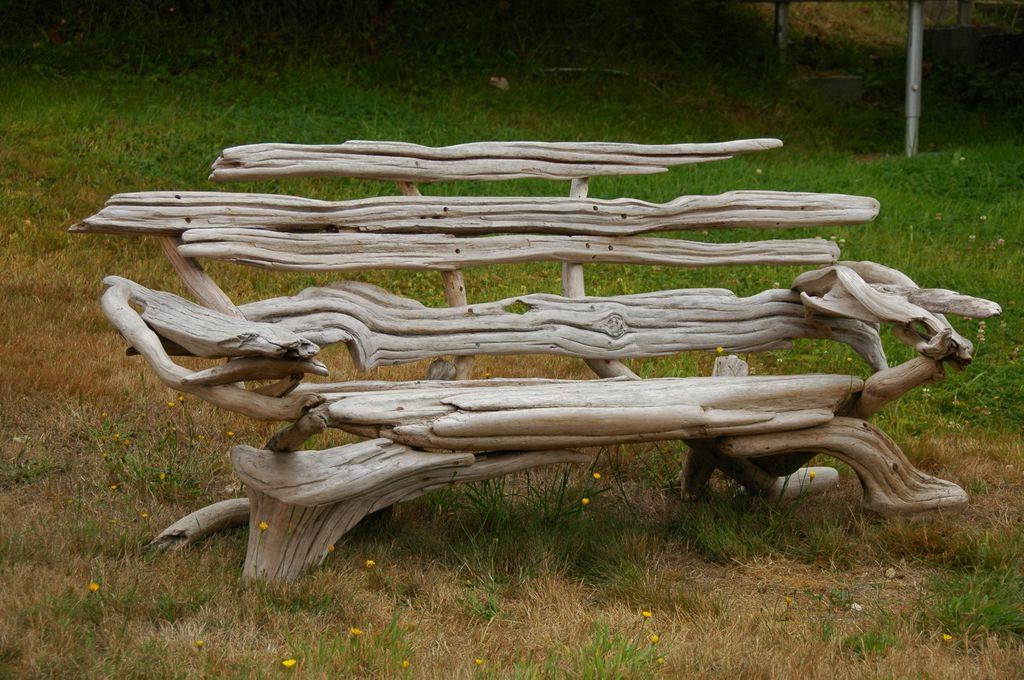 The rude wood has entered has come direct from the forest, to fill the houses with strength and personality. The pieces of wood in the rough are good with everything and in all kinds of spaces, and have an indisputable power: they possess the beauty of the authentic. In this great design, a bunch of branches were put together into this very attractive piece that will look good inside or outside the house.
2. A Wood Bench Ideal For The Yard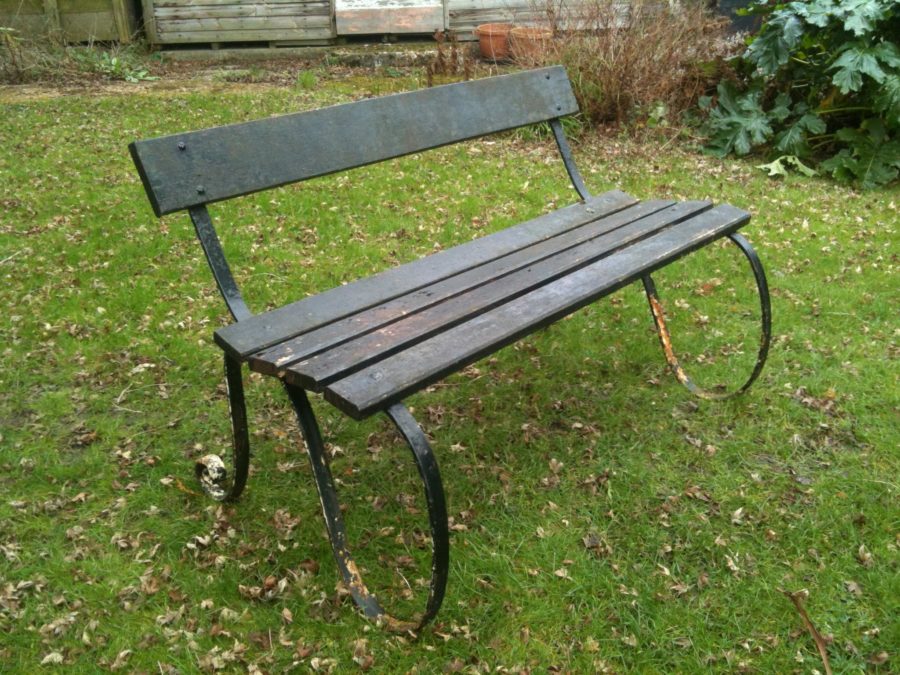 When designing the house, sometimes people forget to think about the yard. How to decorate it? What features to include? If you make a list of essential patio furniture, one that is especially practical for this space, you could not forget to include a bench. Whether it is a simple or a engineered wooden bench, rustic or rich in details; it will be very useful. Benches like this rustic and old wood and forged metal bench will definitively give character to your backyard.
3. Barn Style Bench For A Vintage Look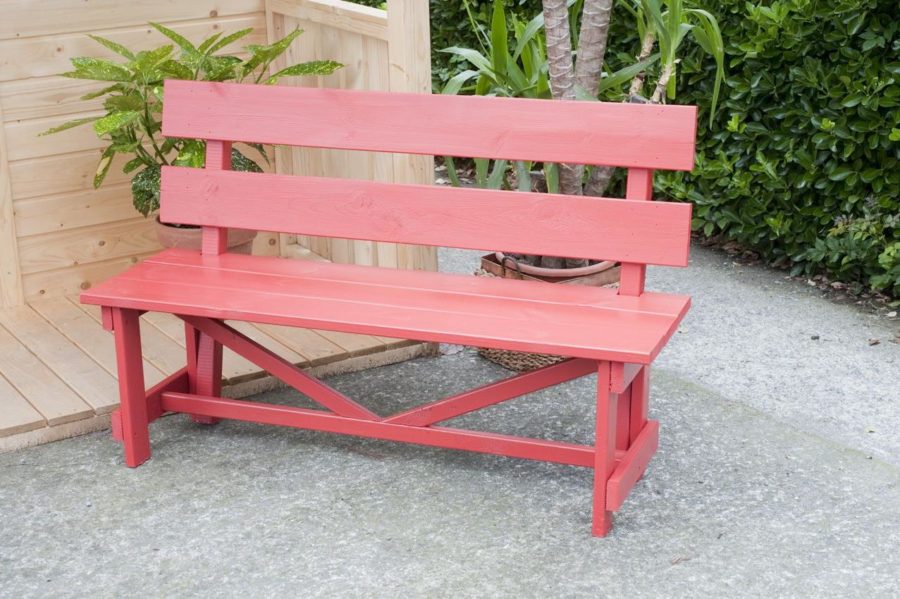 When summer is coming and you want to spend as much time as possible outdoors, having meals, chilling with the friends, playing with kids, having barbecues or anything else, you will definitively need wood benches. So if you have a small corner, a terrace, a balcony or a small piece of land, propose to decorate it with wood benches for outdoor space, relaxation and even storage if you choose the right type of bench. The benches will give you a your love ones the space to sit, relax and enjoy many hours during the summer.
4. A Wood Bench That Helps You Save Some Space In The House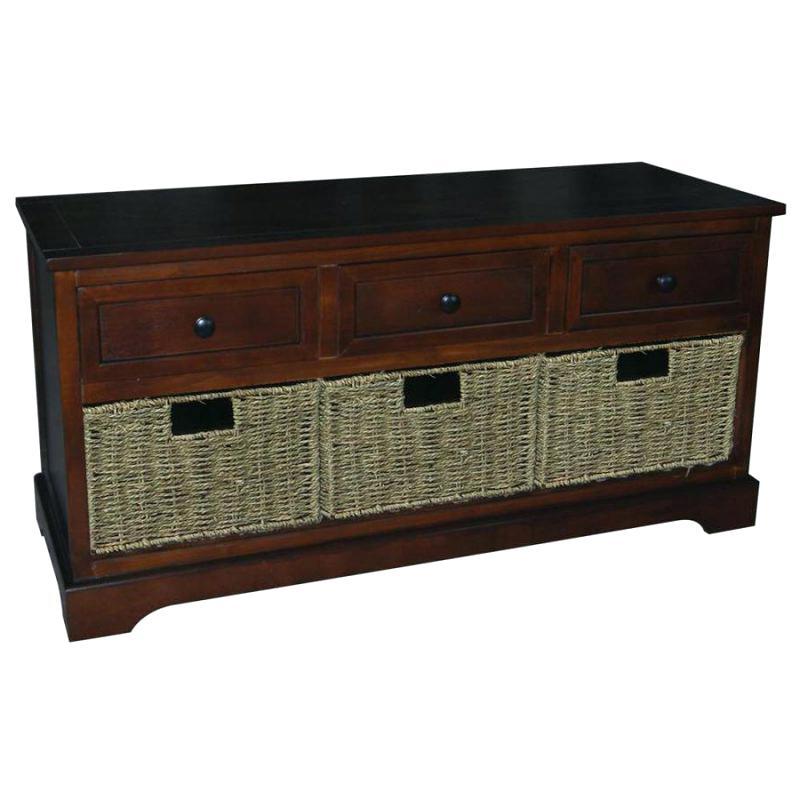 Usually when you talk about wood benches in the world of decoration, the first thing you think about is terraces and gardens, but that is no longer the case. The latest trend in interior design is to incorporate this type of furniture also in the bedroom, living room, hall or kitchen. Take a look of this wood bench that is also a storage compartment perfect to locate in a bedroom, hall or laundry room. Say hello to the new trend in town.
5. Carved Benches For Customizing Lovers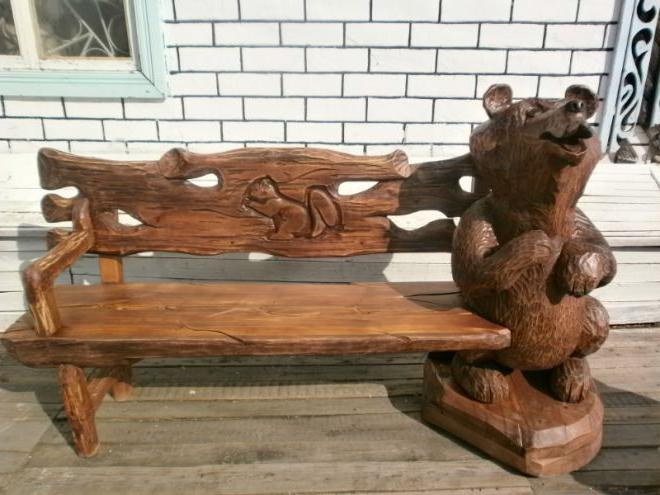 For those who enjoy carving, whether they practice it or not, Wood benches are a great option because it gives you the chance to have a work of art to sit on. You will probable see a lot of Wood benches in your life, but you can bet you will very unlikely see another bench like this one.
6. Small And Inexpensive Ideal For The Outside Of The House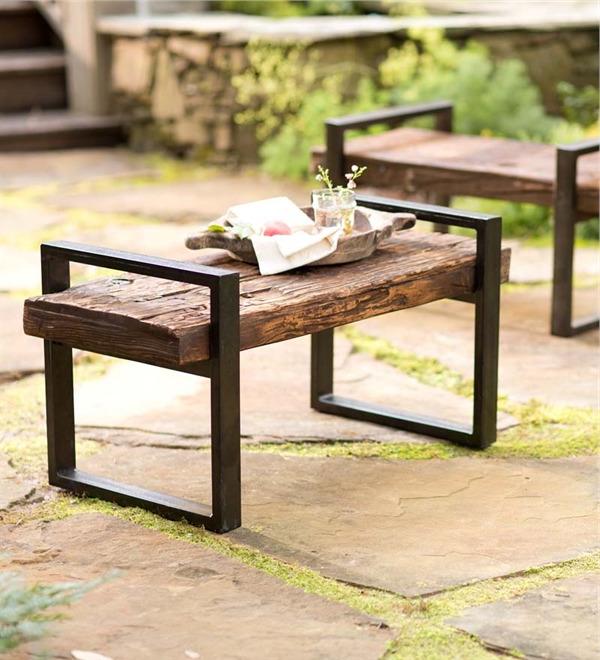 For wood benches, there always are tons of ideas you can use. Choose a simple bank of small dimensions and low if you have little space. Look for natural woods or more "gross" designs if you want to give your space a rustic look. And bet on a solid bank rich in details if space is not a problem. Wood will give the you the chance to create any style you want, like in this garden where these small and very inexpensive wood benches with a rustic look make the space look elegant and romantic.
7. Customized To Make The Space Yours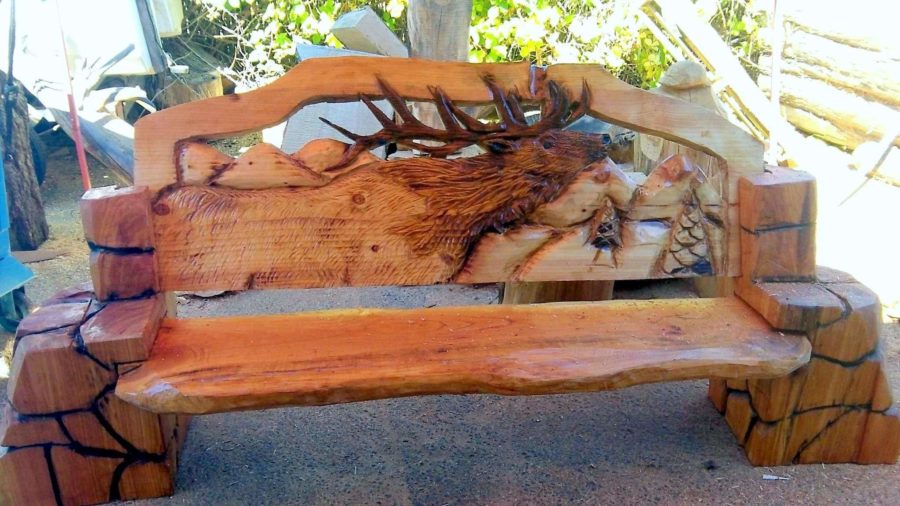 In our home we need benches and the wood is very easy to combine, so wooden benches are a safe bet, for indoors or on your terrace or garden. They are comfortable and will last you for many years, the wooden benches are perfect and they also allow you to customize them any way you like, whether it is painting them, burnishing them, or carving them. This wood bench will add a lot of character of any house and reflects the owner's style.
8. Circular To Make The Best Of Your Space
Use Wood benches to make the best of the space in your backyard if it is not too big. Like in this design where a Wood bench has been built around a tree to seize the space the best way. Also makes the space look like a natural park.
9. Customized, Colorful And Versatile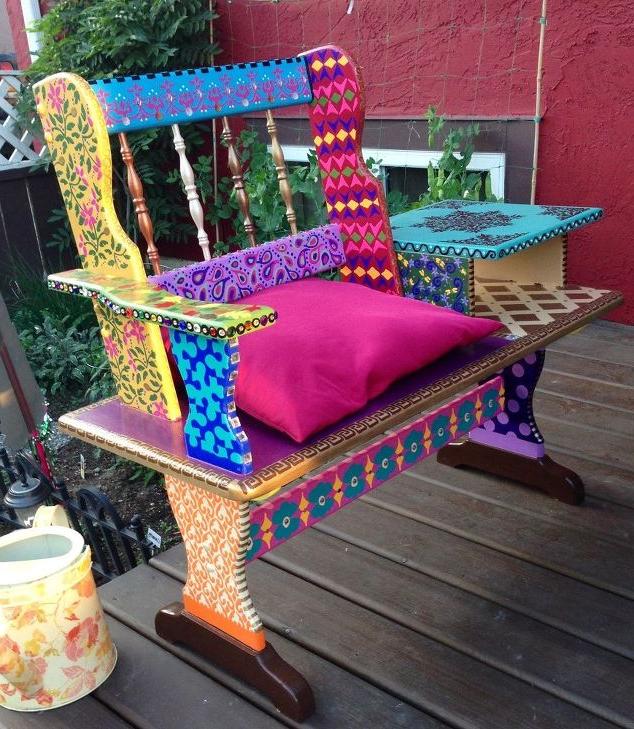 A wood bench definitively is a great idea for spaces like the entrances, porches or halls. This are spaces where you welcome the guests, wait for the laggards of the family, hang our coats and "throw" our bag to get home, take a cup of coffee in the morning. They are spaces in which you may spent little time compared with other house areas, but which says much more about you than you think.
10. Commercial Ideas To Use At Home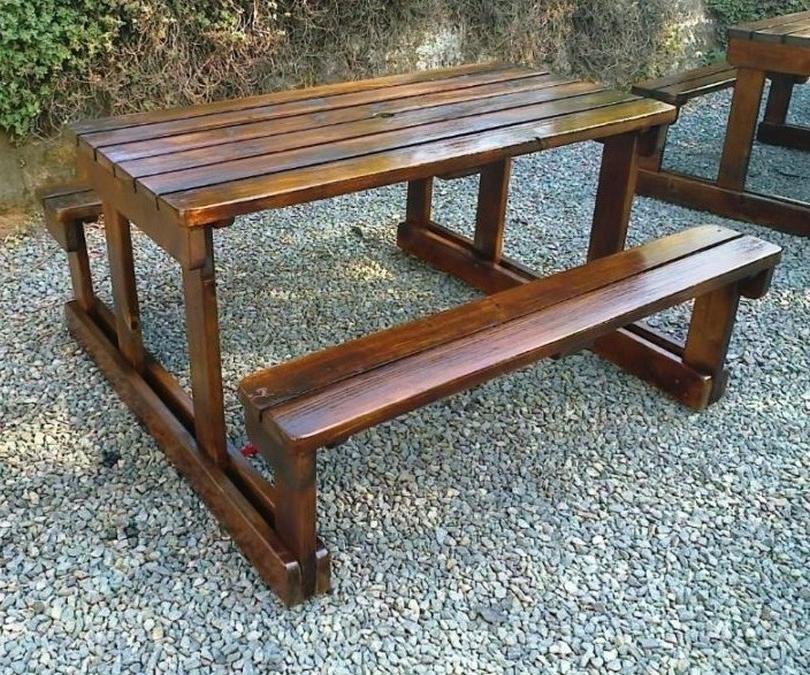 Create the fair atmosphere at your own house using Wood benches. They will make any space look like a camping area. This bench is treated to be in the outside with a hard rustic Wood that has been burnished to protect it against the elements.
More Wood Benches Decoration Ideas On The Next Page…