An outdoor fireplace is a fine substitute for a campfire, or an indoors central heating system. Sometimes, you just want to go out in the cold night, relish the bite of cold in the air, and when it gets too much, then sit out in the outdoors, and enjoy a cozy little fire. While outdoor fireplaces have not yet caught on in the domestic trend, they do certainly exude a certain lavish appeal. There are ways to bend that aura, and make it a nice retrofit for an outdoors and indoors of any size, and shape.
25 Amazing Fireplace Design Ideas to Make Your House Perfect

Like any and all architectural features, fireplaces have seen their fair share of evolution through time – from the tall gothic tomes of piled stone, to the sleek modern concaves hidden inside pelmets, fireplaces now have a unique function in our homes, and our lives. With the advent of technology, we can now use fireplaces for function, as well as aesthetics – they are not only relegated to as purely pragmatic features of an individual home anymore. Electric Fireplaces now conjoin visual appeal, and functionality, one without the other – an example of that would be licking artificial flames inside the fire compartment, without any of the actual heat of the fire. There are a uniquely diversified cache of fireplaces to choose from, and in this article,  let us have a look at 25 amazing fireplace design ideas.
1. Stone Brick Composite
Two of the most typical and conventional materials in the design world are brick, and stone. Since the beginning of fireplace construction, stone and brick fireplaces have been a commonality – at first, crude and handy, now, built for cladding, aesthetics, a certain style, and visual appeal. Their rough, organic texture makes for an alluring design, and the design could be variated with stacking patterns, and a thin cladding material. You can certainly make the facade that way, and install a modern electric heater inside, instead of an old fashioned chimney way – that would make your interior more stylistic, and engrossing.

2. Contemporary Electric
Contemporary modern is maybe a the most ubiquitous niche of interior design, and is well embraced all over the industry. It's sleek, straight lines, and trendy outset makes for a decidedly austere design. The unembellished simplicity of a well designed modern contemporary interior is unparalleled, and similarly, the simple allure of a a well placed electric fireplace in such a setting is singular. The contemporary electric fireplace is usually elongated, and comes with a wall mount system – so all you have to do is purchase the product, mount it on the wall, and plug it in a nearby outlet.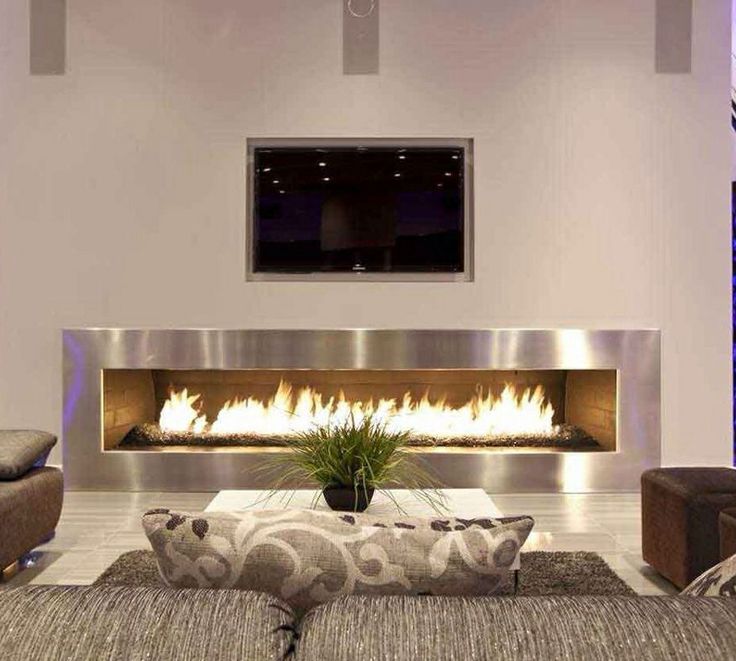 3. Traditional Mantel
If your room is designed on the neo classical, or traditional theme, then of course you would need to match all elements of the room to give a combined, effortless feel which amalgamates all the physical elements to give off a united front. A classical, or neo-classical style fire place would definitely incorporate all the elements that have been otherwise inserted into the interior design of your room. All that would be inserted in its mantle – the topmost part, and the inside could be retrofitted with a electric fireplace – a perfect consolidation of old and new.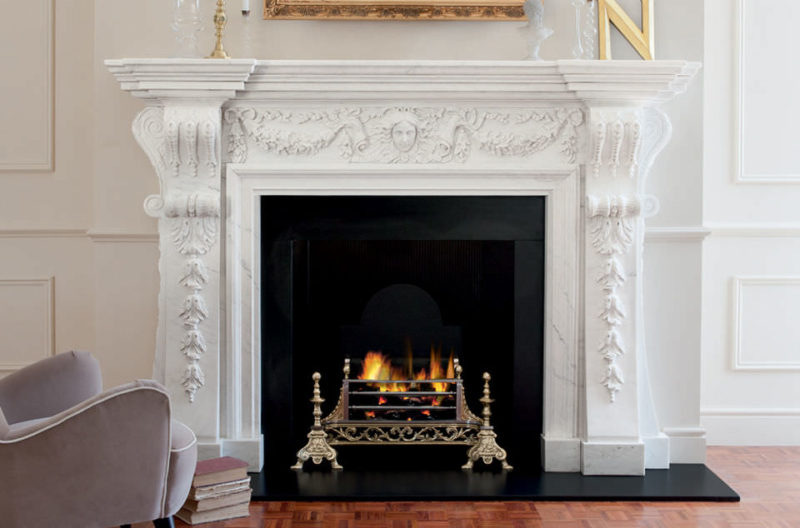 4. Integration
If you have a big home, and a lounge that is lavish enough, then you can administer a dose of surreal, along with the installation of a fireplace. A good way to do that would be by placing the fireplace against the backdrop of a glass wall – a picture window, if you will, and make it such that your seating is quite in backdrop to that scenery, and the fireplace is installed right at the foot of your sofa, or couch, or loveseat. This is a high end installation, and would require an extensive amount of planning – both intellectual, and finanical, on the part of the owner, but the end result is definitely charming, and exquisite.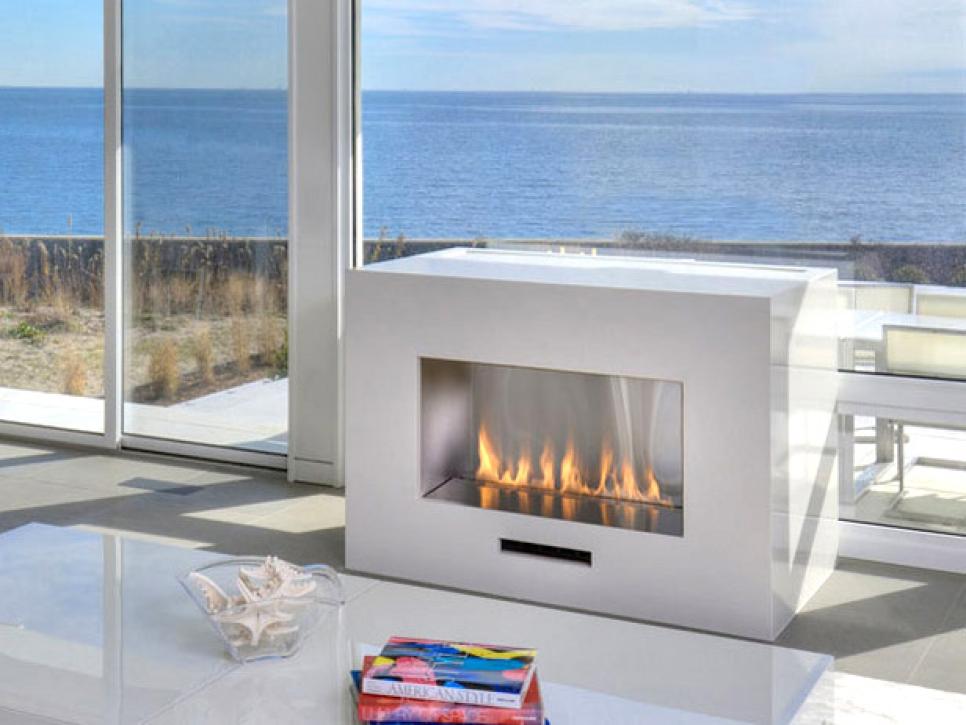 5. Mosaic Fireplace
If you want to take a more stylistic approach to the trend of fireplace setting, then decorating the mantal, or palmet in in a series of mosaic designs would be an intriguing way to go about business. Mosaic has that certain trendy methodology, that if done correctly, could create a masterful interior decor element. It could be built around a specific scenery, unravelling like a fragmented fresco, or it could be done in colorful abstract, if the theme calls for it, and it could certainly be done in an iron grid formation of single color, making tiny pieces a whole.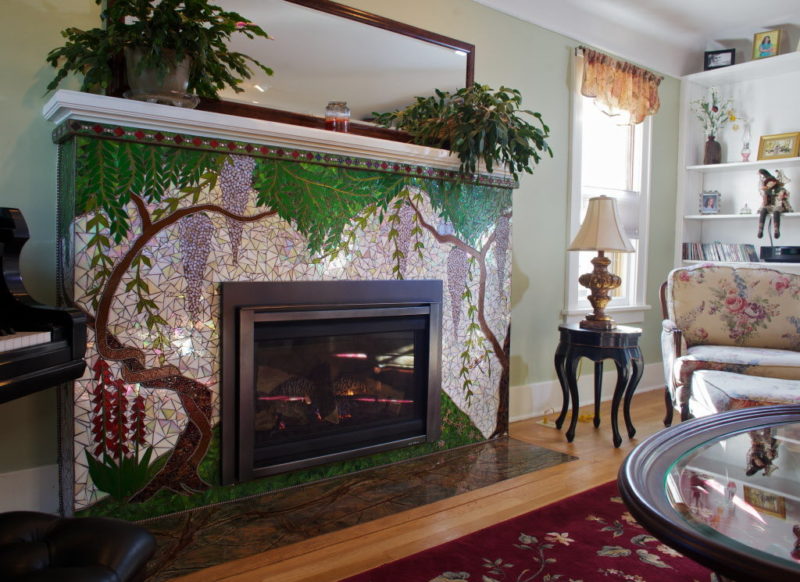 6. Exposed Brick
An electic mixture of industrial, and contemporary, the exposed brick fireplace takes its roots in the deep dredges of modernism, and structural expressionism. It is not especially unique, but when you combine a nicely rustic interior decor with the fragmented, yet natural texture of the exposed brick, then the result is decicedly affluent in the most low-key of ways.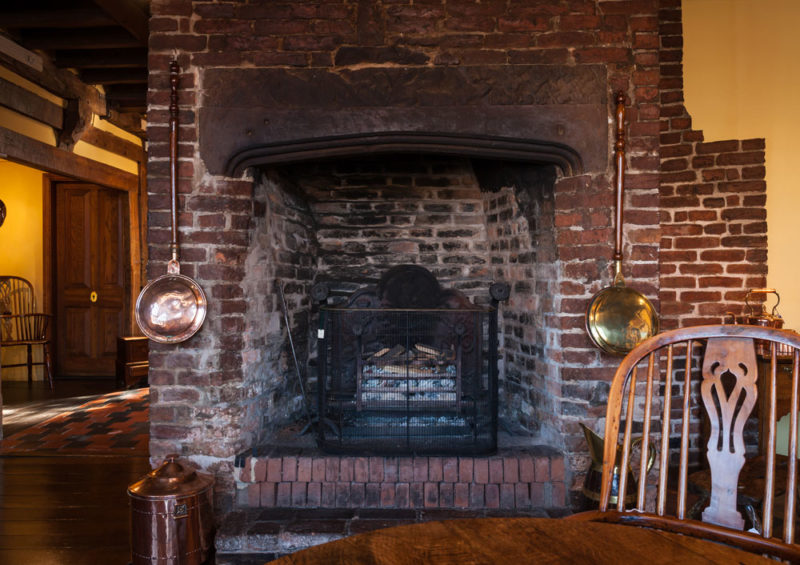 7. Detached
Detached fireplace is a modern advent – usually planted smack in the middle of a room, the detached fireplace comes in two parts; a stainless steel foot, on which the fire is lit, and a moderistic chimney to account for the rest of the system. Fire in these detached fireplaces may be real, or artificial depending on the kind of system you might install. Overall it looks sleek, modish, and chic, and would be best suited for a contemporary or minimaltic setting.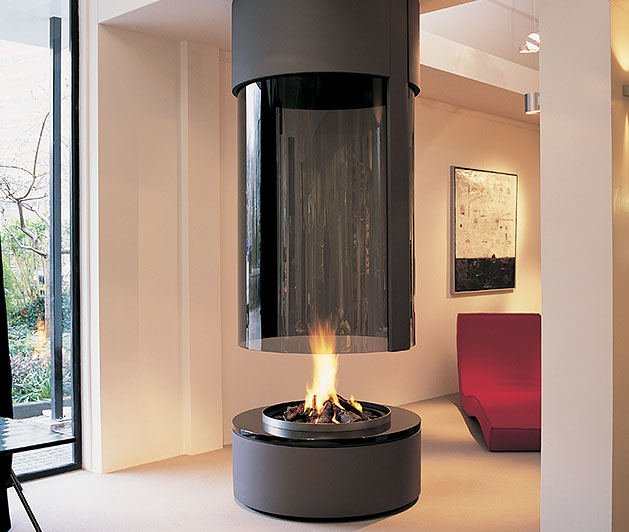 8. Round fireplace
With the discovery and application of new materials, it is only right that the formation of design elements evolve, and exceed their previous mantles. A round fireplace may have seemed like a ridiculous idea in the beginning of the twentieth century, but today, it is no big deal. If your interior, or architectural plan are free flowing, organic, and curvelinier, then a round you might want to install a round fireplace to match the flow of the space.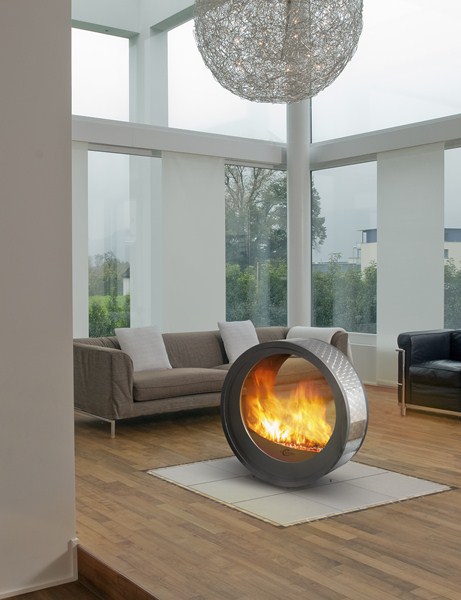 9. A Centerpiece Fireplace
A lowheight, square, rectilinear, or curved fireplace smack in the middle of your sofa set would make the perfect den. You could use a detached electric fireplace for this purpose, and turn on the flames sans the heat even in the middle of summer.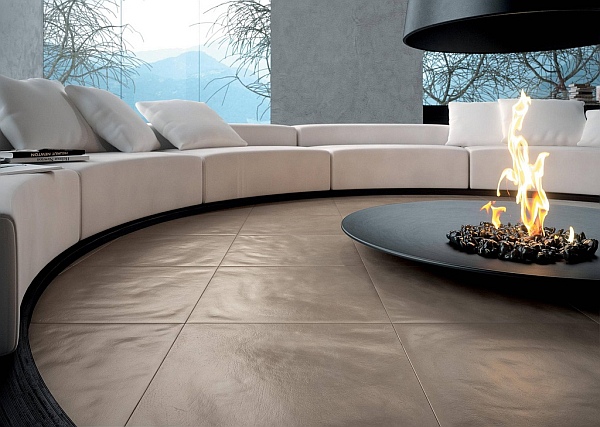 10. A Conventional Fireplace
A fireplace that inhabits a quintessential slice of Americana – especially the suburban interior. The most conventional way to go would be to design a television trolley, and retrofit a small electric fireplace in the heart of it – this way, it would fit right in with the sizes of conventional rooms, and give off a homey feel.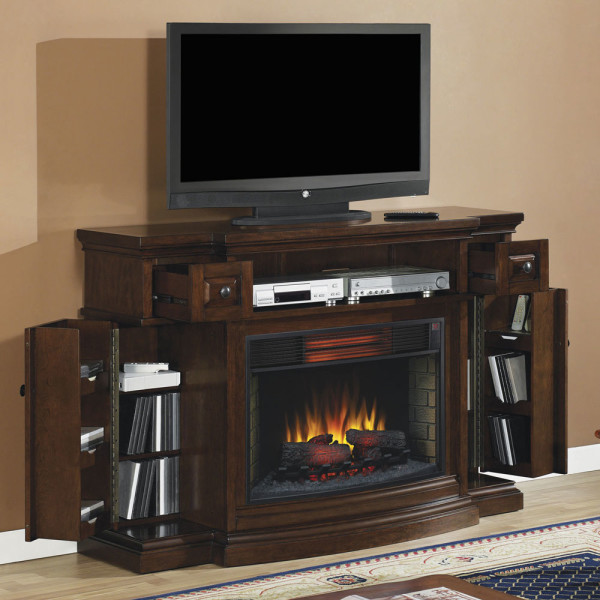 11. Flagstone Fire Pit
The organic texture of the flagstone is a natural outdoor element and amalgamates well with nature. A flagstone fire pit would therefore, be the best addition to an outdoor garden or yard. Rough in texture, it would contrast with the greenery and make for a beautiful design element.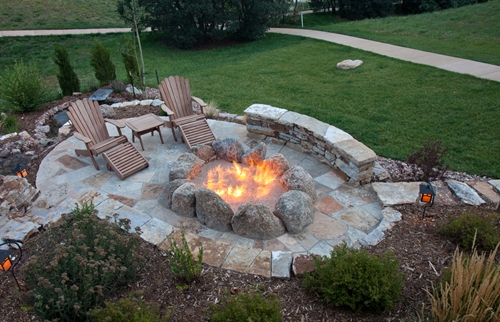 12. Dug in Fire Pit
A dug in fire pit is pragmatic in a sense that it would make sure the embers do not spit to far, and the radiating radius of the fire is equally spread. The underground stone cover would protect the green areas, and it would make for an interesting landscape element.
13. Permanent Seating Fixtures
When it comes to designing a fireplace in the outdoors, it is only a rational conclusion that you use that for staying outdoors on a cold night – and in case you might not find any temporary fixtures, or the ground cover is too drenched in moisture, then a permanent fixture to sit around would be a useful design element. Go for a stone or concrete bench.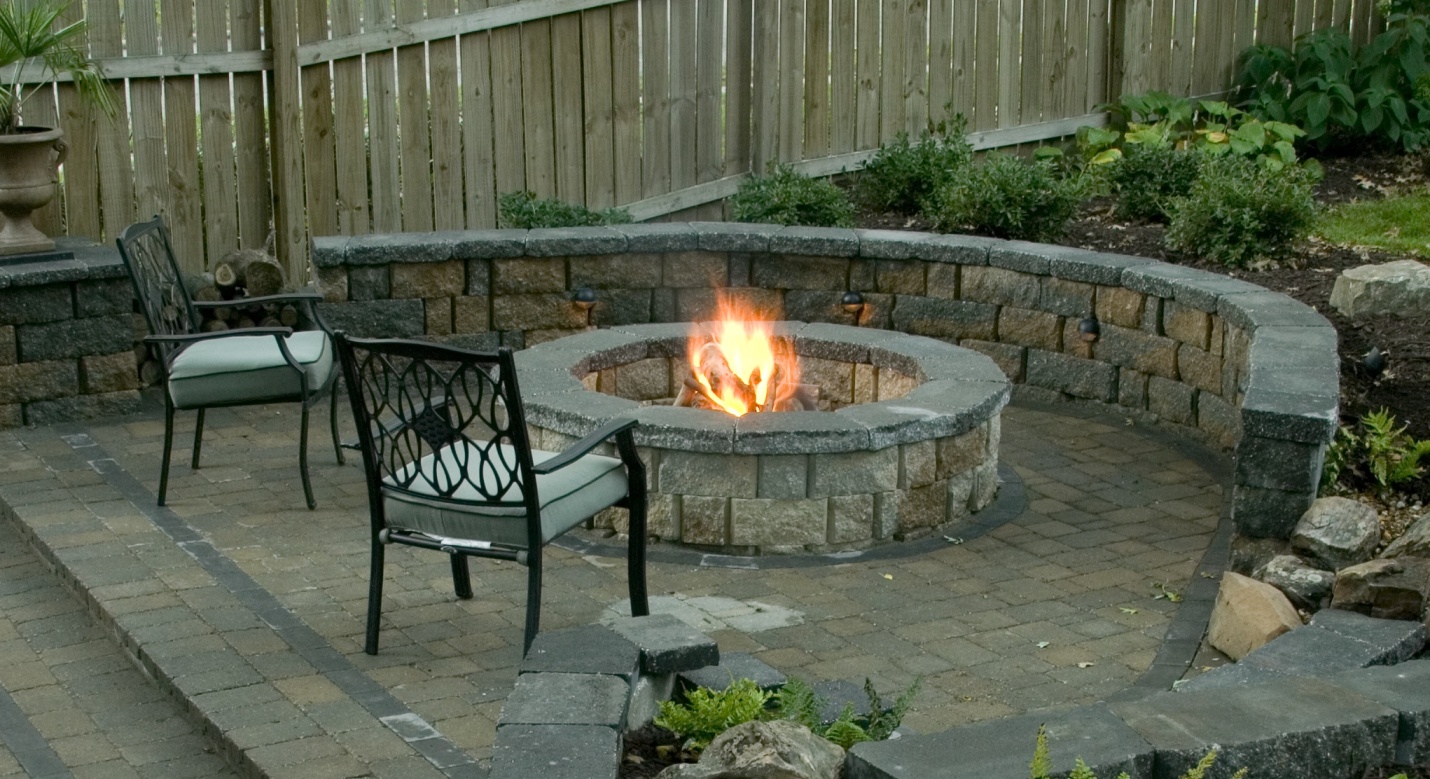 14. A Vintage Concourse
Constructing a stone fireplace is always a conventional phenomenon – a time honored tradition, if you will, and its simple, edgy, organic visuals are unparalleled in their vintage concourse.
15.The Indoors Effect
The indoor effect would punctuate the outdoors, as well as the indoors in its essence. You might want to have this one constructed on a site where one of the walls of your house is a backdrop to your patio, so there is always a visual connection between all.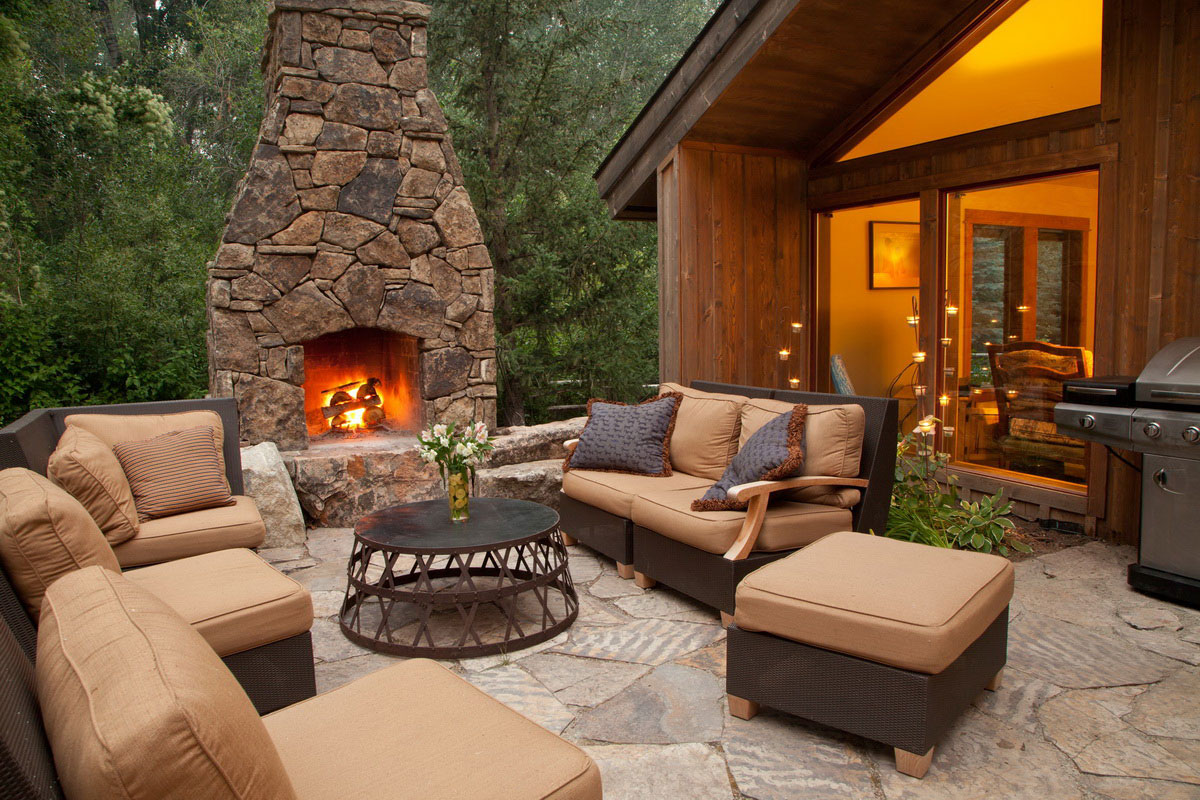 16. The Detached Alcove
If you want your fireplace to stand out, and be a constant feature of your yard, then you have to make it tall, high, and all alone. A detached fireplace would be the highlight of any yard, but do make sure to integrate it into the surroundings – otherwise, it would seem like an eye sore.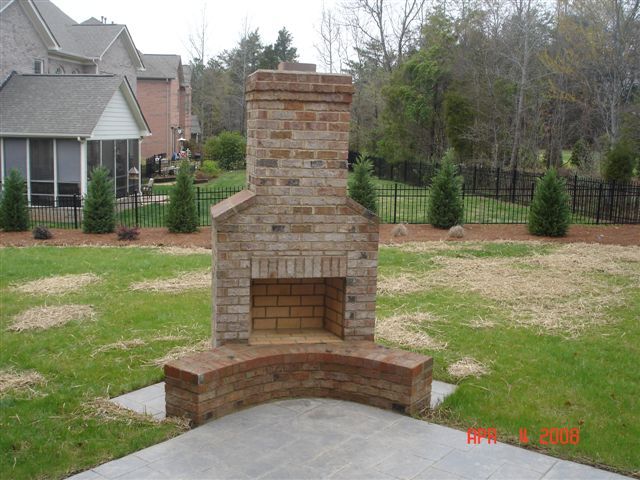 17.The Pergola Pavilion
A nice way to give the allusion of structure to your outdoor surroundings, a large pergola, housing a patio would be the perfect place to build an outdoor fireplace. The pergola pavilion fireplace could house an extravagant sitting, or a wicker weaved outdoor set, depending on the aesthetics, and style of the user.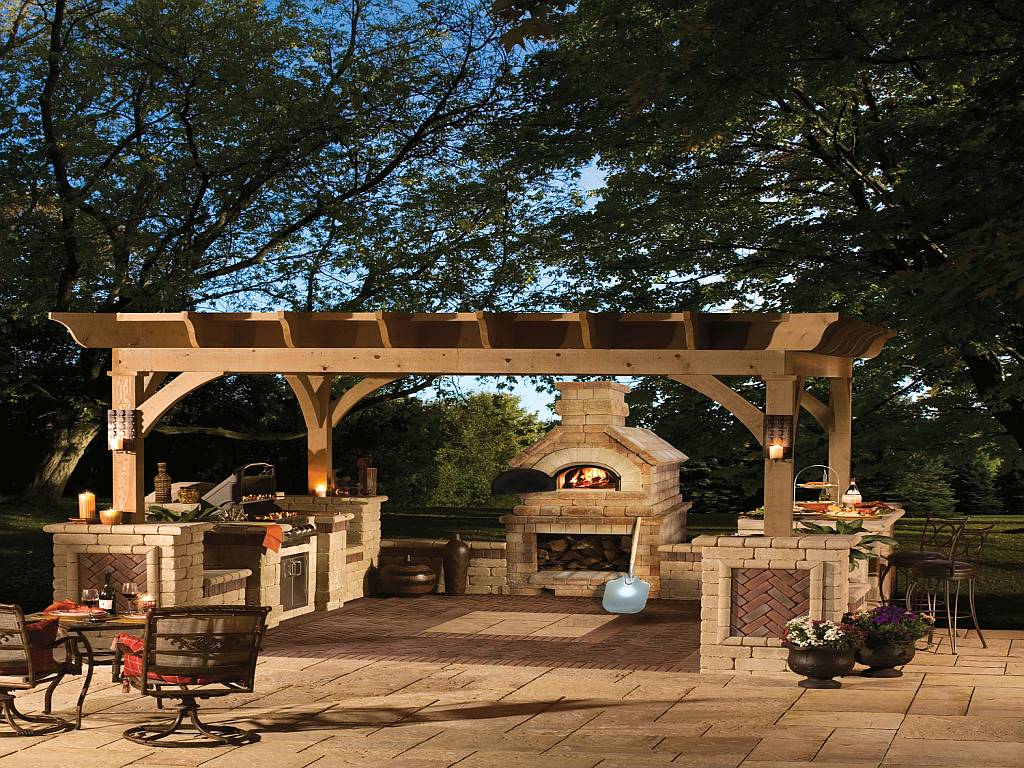 18.The Poolside Pit
The poolside pit is closely linked to the hot tub area, as it is the only functional area that could be used during wintertime alongside the fireplace. It could be decorative as well as functional, given the aesthetics of the owner, and the budget of the project.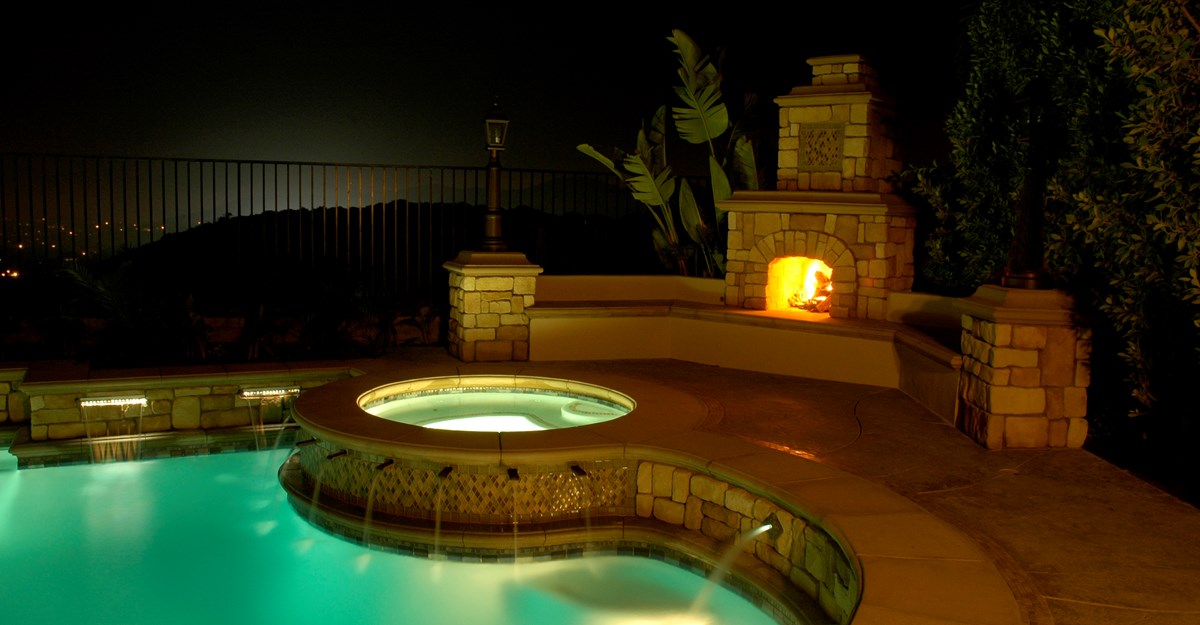 19. The Outdoor Electric Heater
This one is for the places that have connection to an electric outlet – a deck, semi attached patio, etc. if you have an outdoor place with this connection, then you can always attach an electric heater to that specific outdoor space.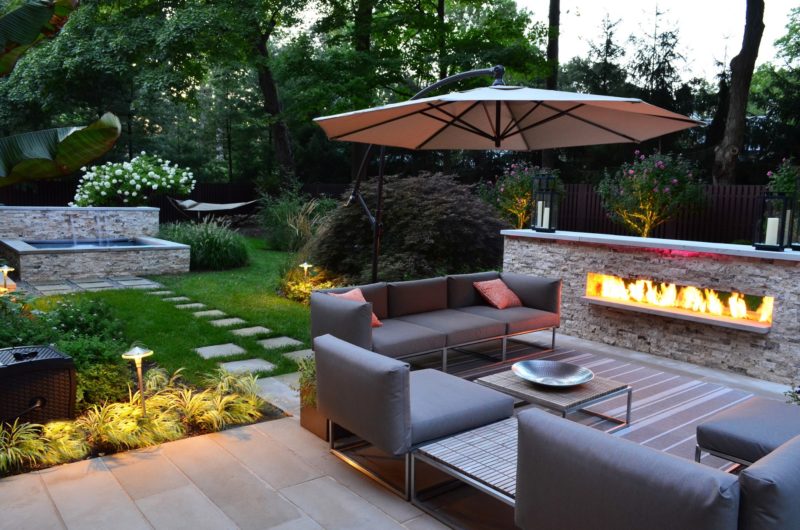 20. The Semi Gazebo Effect
If you want to give a slight illusion of an enclosed space to your outdoor fire pit, then you can build a rough structure surround the pit, with green cover for floor, and attaché swings on the beams of your structure. This would make your space more permanent, and beautiful.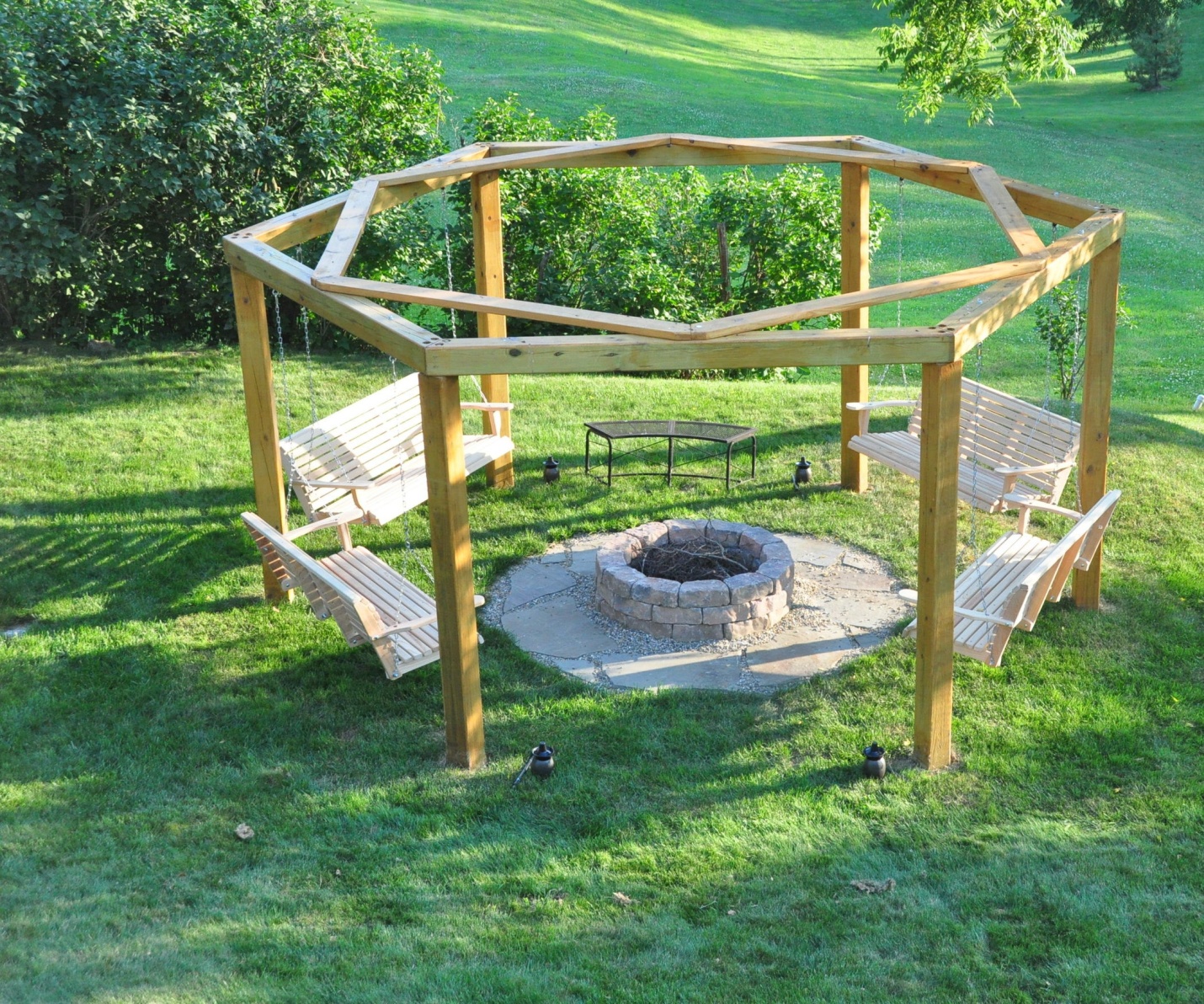 21. Into the Pool
You have already observed the poolside fire pit, and if you want to take it up a notch, then you can also have a fire pit smack in the middle of the pool. Then you can take those relaxing laps, and build an ambiance around your outdoors at the same time.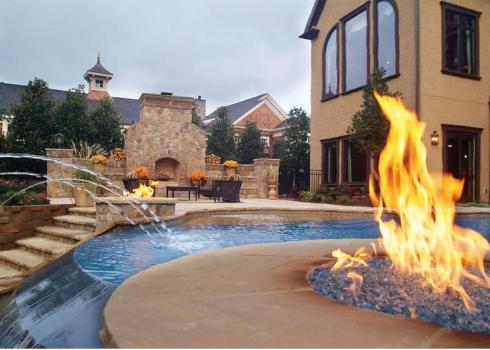 22. The Trellis Fireplace
A rather unique idea for a fireplace design, the trellis mantle is a true amalgamation of this completely indoor phenomenon with the outdoors. You can plant a wine on the side that would creep up the side or the back of the trellis mantle. Try to avoid the front, or keep the foliage to a minimum if you do plant on the front – the leaves might catch fire.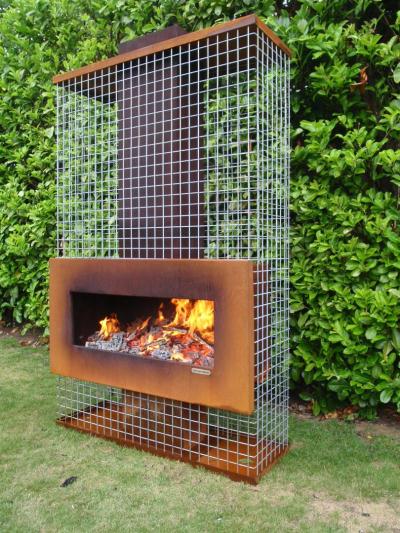 23.The LCD Fireplace
If you are not a fan of a mingled outdoor experience, and would prefer some alone time in your yard, veranda, or patio, then this idea would be the best course of action for you. You could feel cozy in the cold, enjoy the outdoors and fresh air, and keep yourself entertained at the same time, with the flat screen LCD attached to the mantle of this sort of fireplace.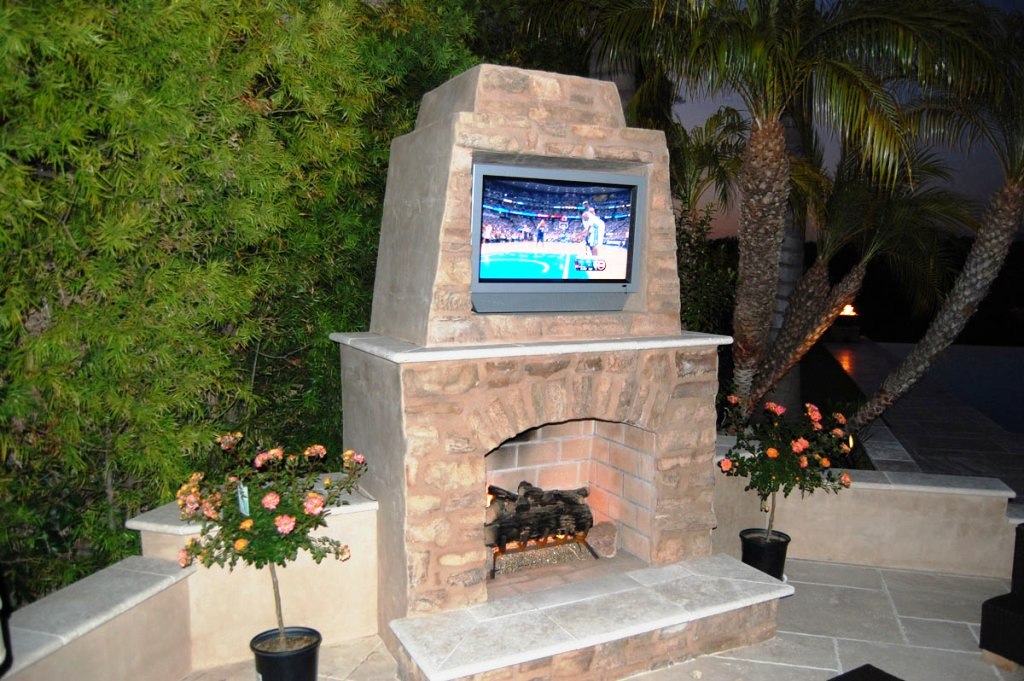 24. Customized Outdoor Fireplace
If you're bored of all the ubiquitous similarity of a traditional fireplace, then you might want to try your hand at a customized one. Made of sheet metal, and molded and hammered into relevant designs, these come at a certain expense, but if you can afford it, then these custom built fireplaces would lend an air of creative inspiration to your outdoors.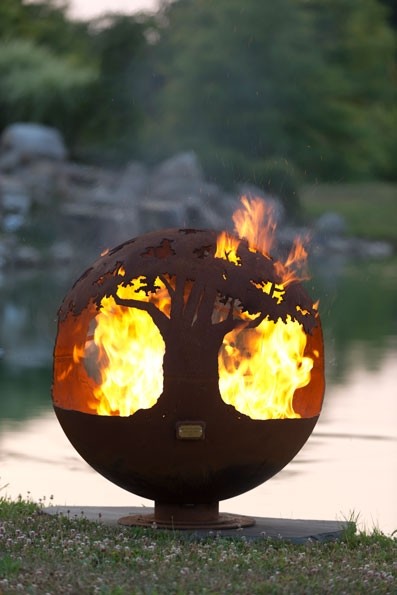 25. The Steel Bar Fireplace Design
A uniquely conceptual idea, the steel bars of this design would definitely take on some heat, when the fire would burn, but at the same time, it is such an uncanny concept compared to a traditional fireplace, that it appeals to the eye. The design is simple, yet stylish, and this fireplace is a must have for the outdoor of any home, hotel, or resort.