The evolution of fireplace design comes with a long list of styles and cultures, materials and vernacular, views and aesthetics, and as with all interior design elements, has its very own compartment in this niche. A fireplace, in this day and age, is a must have in the anatomy of your house – not only for decoration, but also for functional purposes. Most of the times, it is intricately designed with the media wall, but with the changing trends, conventional is not what most people like to go for anymore. It is the era of Deconstructivism, Critical Regionalism, and other contemporary trends, and in a time where conventional has taken a backseat in design, building traditional fireplaces has become a thing of the past. Where before, they prevailed in the living room, the fireplaces are now being installed in the outdoors. In this article, we would be discussing twenty outdoor fireplace ideas and designs on a small budget.
20 Gorgeous and Creative Outdoor Fireplace Decorating Ideas For Your Dream Home

1. Pre-Masoned Outdoor Fireplace Kit
Building and designing the correct fireplace from scratch could cost a fortune – especially if you want to have it custom designed, complete with costly material choice. But if you're on a budget, and want something that suitably sums up your aesthetic, then you could always shop for a pre-masoned outdoor fireplace kit. It is pre-engineered and comes with an outstanding structural integrity, at a price much lower than what you could have expected from a fireplace that had to be constructed from scratch.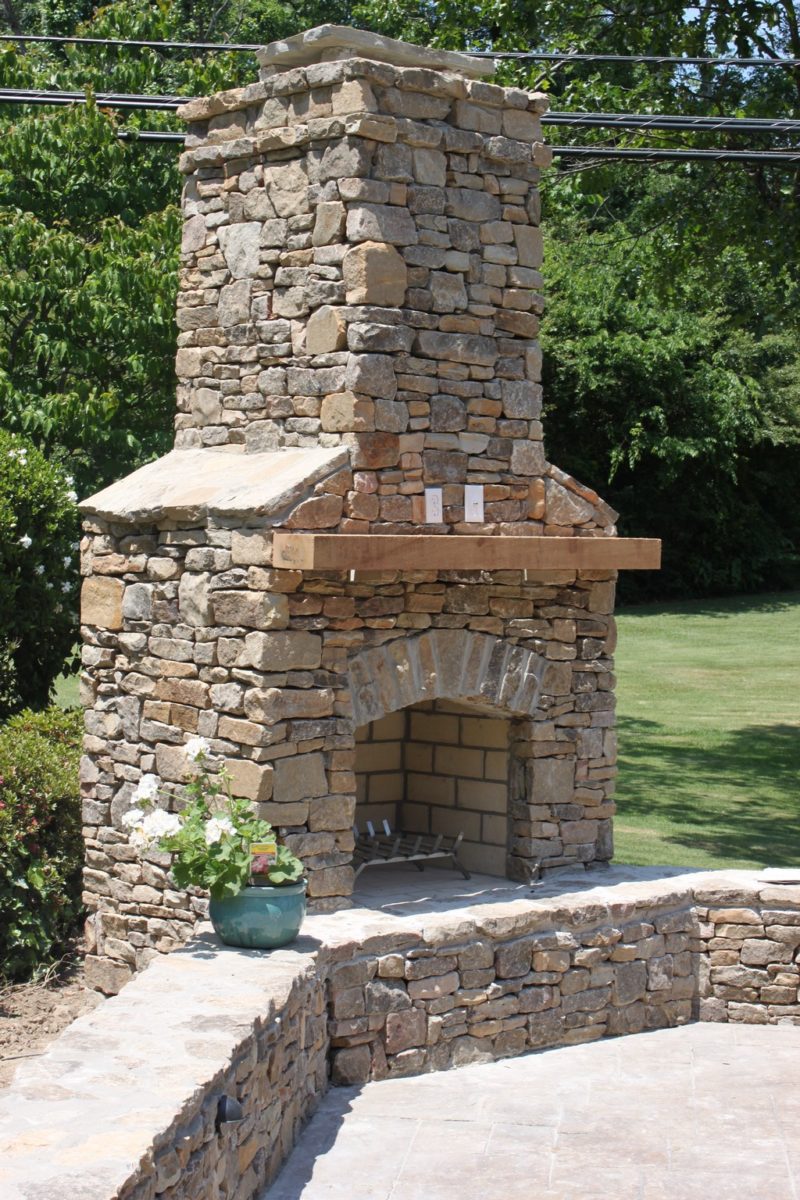 2. Simple Square Pit
Square is one of the most holistic construction formations when it comes to design. Not only does it provide a stable base, but also an all-encompassing structural integrity that keeps your designs fool proof. It is also one of the easiest formations to make by hand. When it comes to designing outdoor fireplaces on a budget, doing one yourself does not seem like an especially bad idea. If you agree, then all you might need is a bunch of flagstones, and meticulously mixed mortar. Just stack up the stones in an American brick bond layering formation over the marked site and you've got yourself a fashionable pit.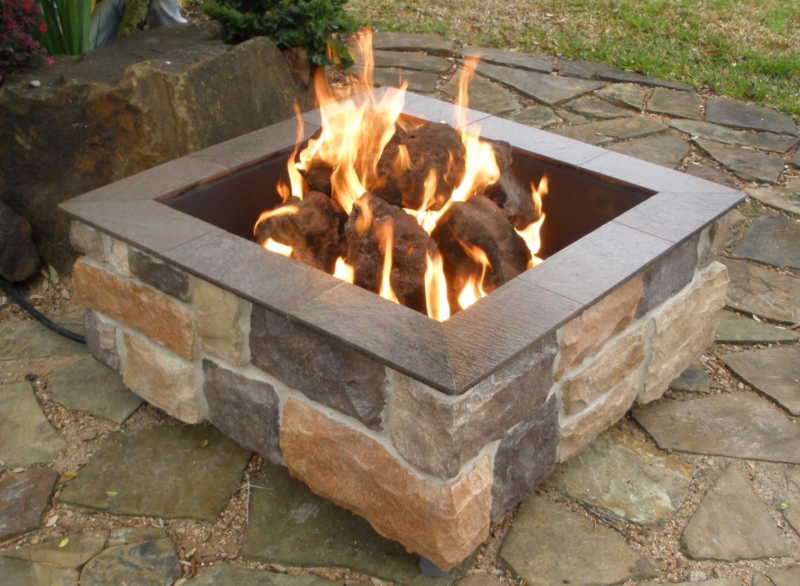 3. The Bowl Pit
One of the easiest fireplace formations, the bowl pit is a relatively pre-engineered structure, small in height and stature, and comes with a great visual aesthetic. It is mostly minimalist in nature, and the design is simple and unembellished. It looks like a bowl containing a raging pit of fire, and comes in varying materials – from cast iron, to heat resistant fiber glass synthetic. Aside from being easy on the eyes, it is also trendy, chic, and stylish, and would look great in any outdoor setting.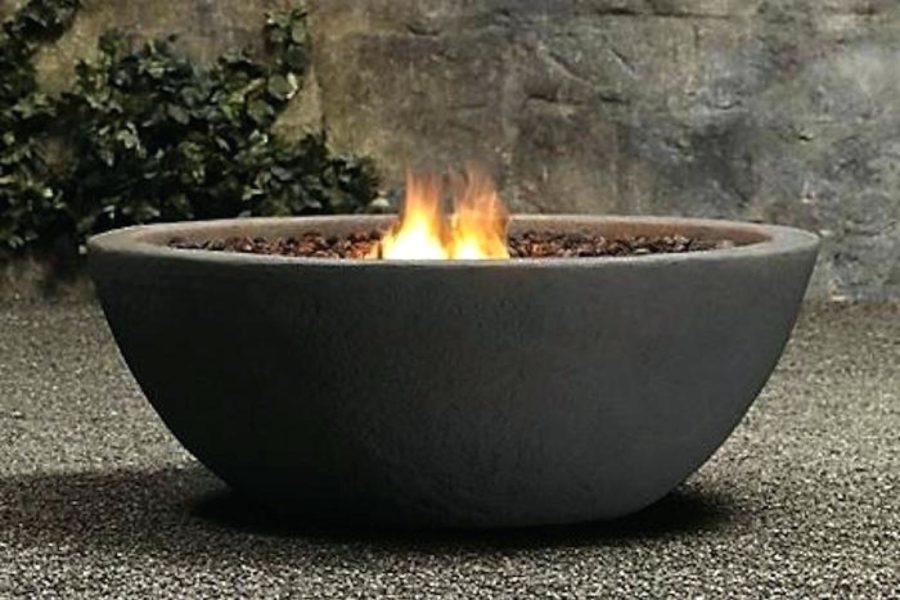 4. The Round Pit
The round pit is relatively easy to make if you're experienced, and a bit shovel savvy. All you have to do is dig a small enough pit, and find an adequately sized cast iron bucket. Just fix it inside your dug out pit and kick the dugout mud in, until the bucket is nice and snug inside the earth, with half of it poking up. Line the visible sides with adobe rocks, or stones so that it gives an organic look. Then fill the bucket up with gravel, shove a few logs, and start up a fire.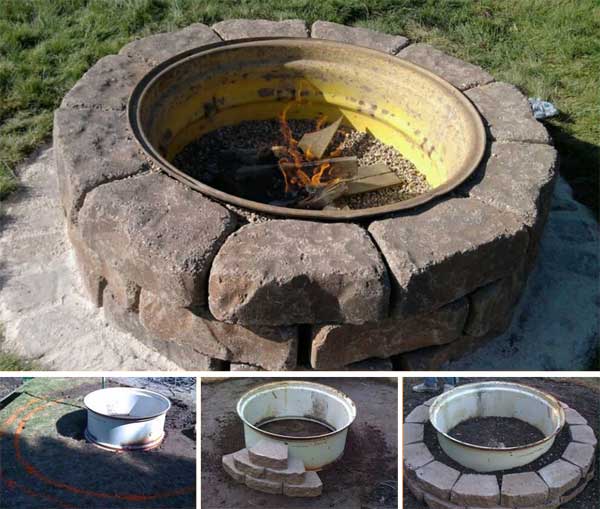 5. The a la carte
If you're a very literal fan of the unconventional and kooky, then this idea is just for you. A bit of fun in life is a 'must have' and translating that fun into your design aesthetic is even better. This cart filled with a roaring fire is a perfect example of how to make your design a little bit light hearted, and have a little fun without worrying about the aesthetics. Not only is a fun, and inexpensive idea, but almost anyone can do it easily, and that makes it a friendly design.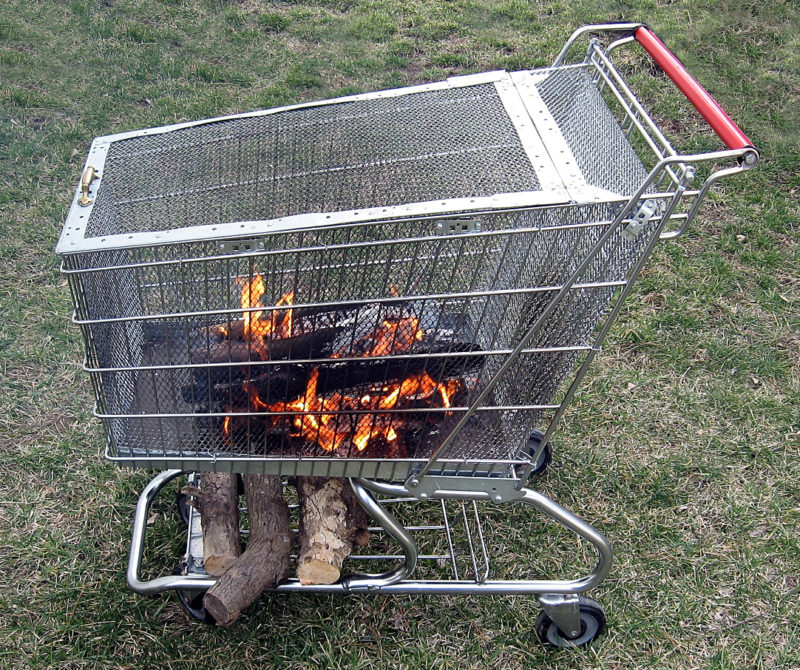 6. The Electric Heater Treatment
For this specific design, all you need is a big enough feature wall integrated beautifully in your landscape, along with a posh seating area. All you have to do is have an electric outlet near the feature wall, so that when you mount the heater on the wall, it would have a nearby electricity source. Once the set-up is complete, you would have a swanky, upscale seating area with a cost efficient budget, and an amazing aesthetic.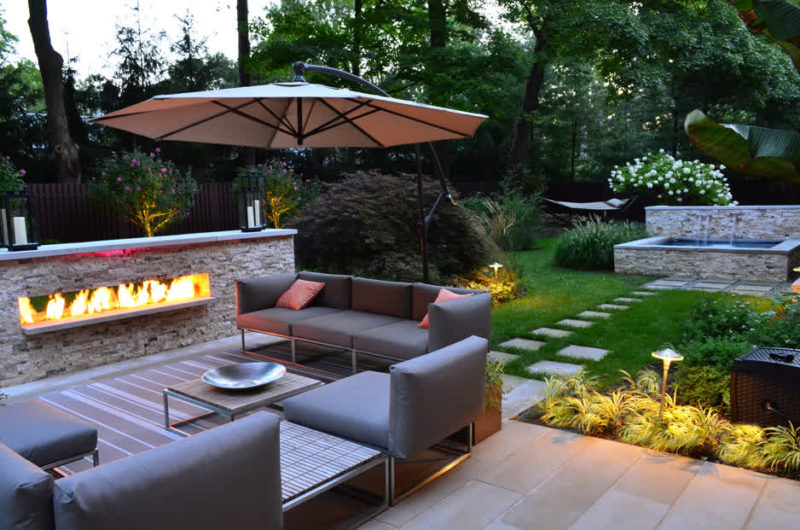 7. Concrete Ring Fire Pit
One of the more easily available prefabricated outdoor fire pits comes in the form of concrete ring fire pit. It is a wholesome structure, and does not need much assembly. If you find its minimalist design bland, then you can always take out some paint and add some personalized touches to the surface.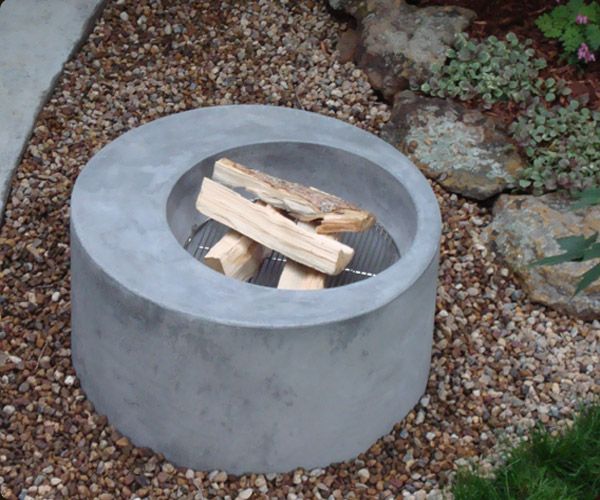 8. Gas Fire Pit
Another easy DIY idea, this one needs a bit of preparation, and an entire tutorial, but if you're savvy with your hands, then it can definitely work for you. It burns on propane, and is actually portable, so you would not have just one designated warm spot in your yard, but several.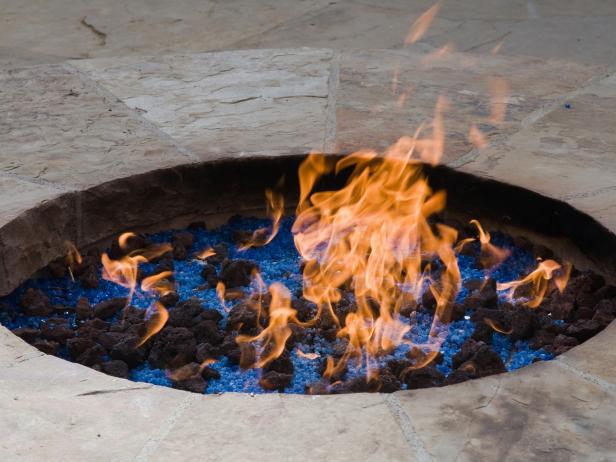 9. Simplest is the Best
If you're a big fan of recycling used materials, and believe in simplicity, then the idea of taking a simple oversized cast iron skillet, and turning it into a fully functioning fire pit would be quite appealing. Just throw in a bit of gravel, and a few logs and you've got yourself quite a winner.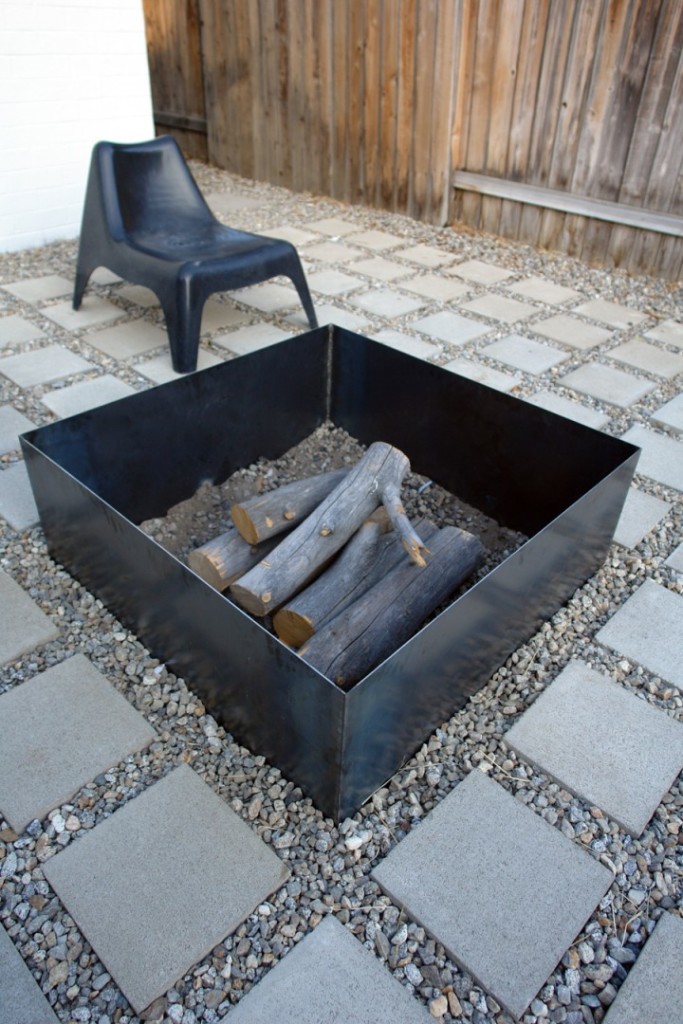 10. The Rotting Drum
If you could salvage a rotting washing machine drum from your home, or a junk yard, then this design is definitely for you. Just remove the spindle, cut off the lip, smooth out the edges, and attach some legs for grounding. The holes in the drum are good for oxidation, and make for a pretty effect, once you get that fire roaring.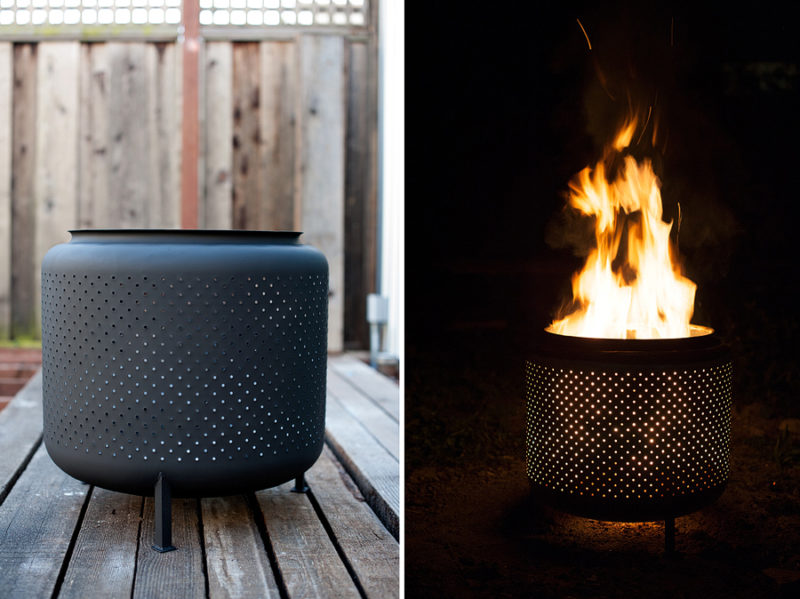 11. Simple Outdoor Fireplace Idea
12. Outdoor Stone Fireplace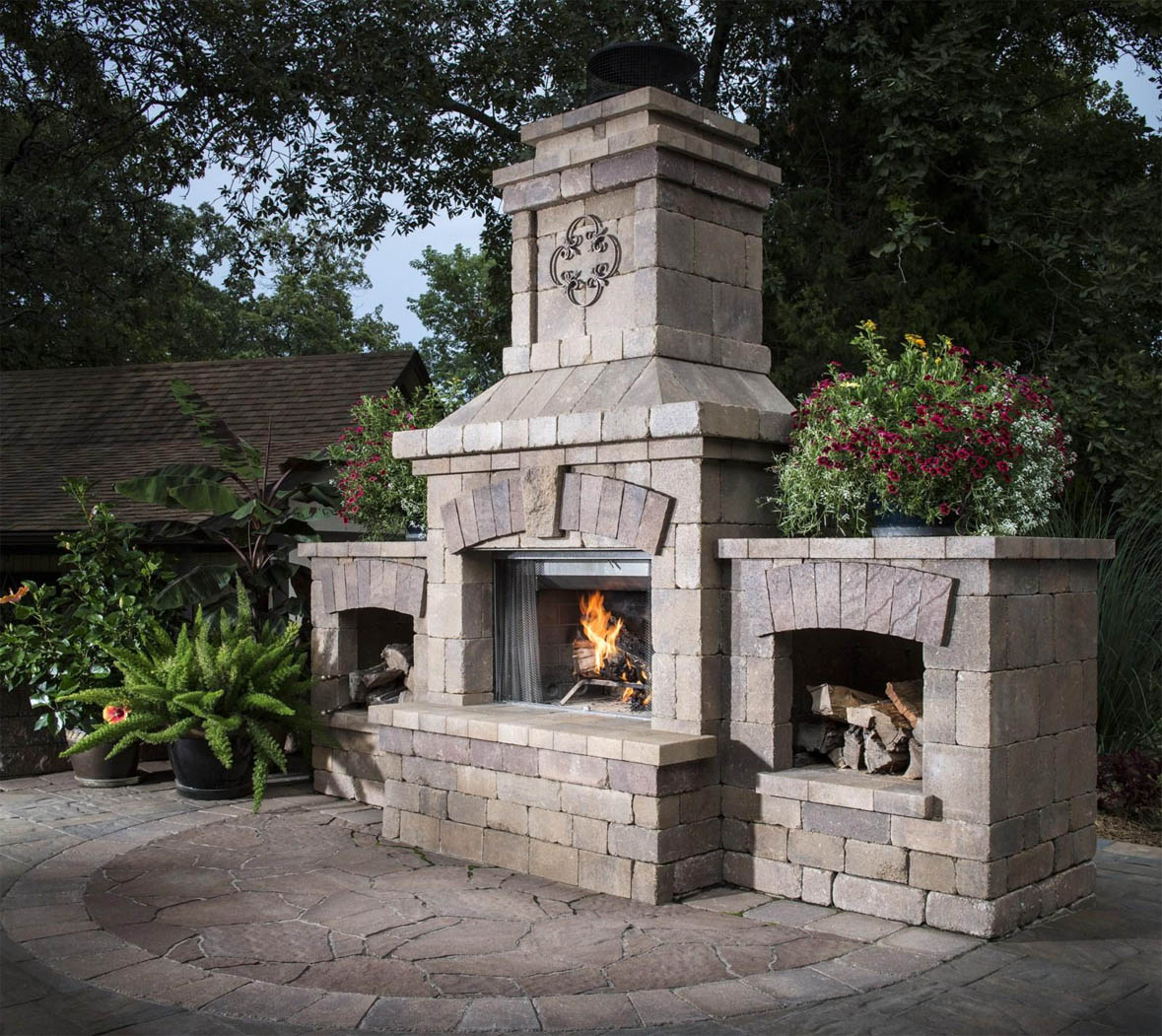 13. Outdoor Fireplace For Patio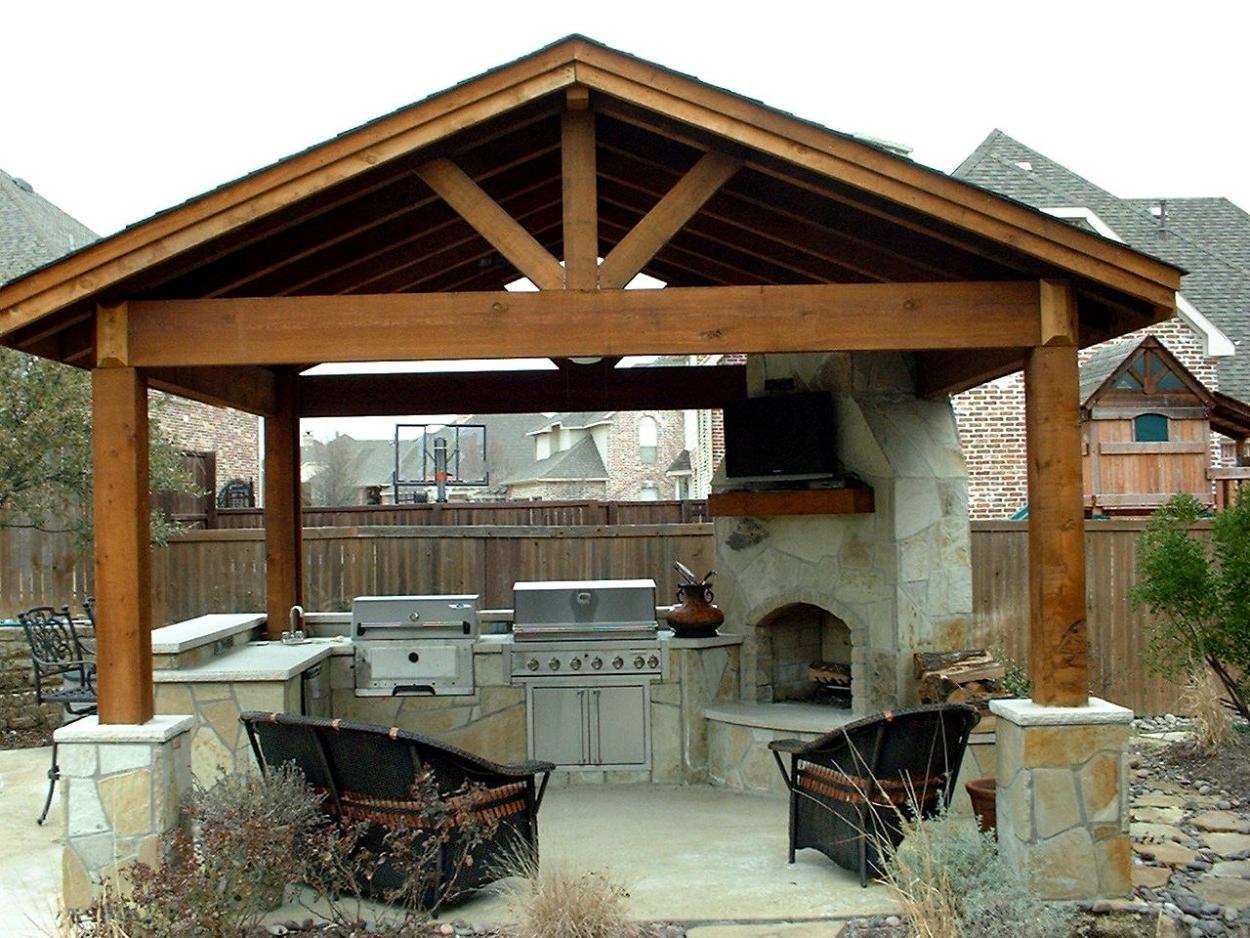 14. Modern Outdoor Backyard Fireplace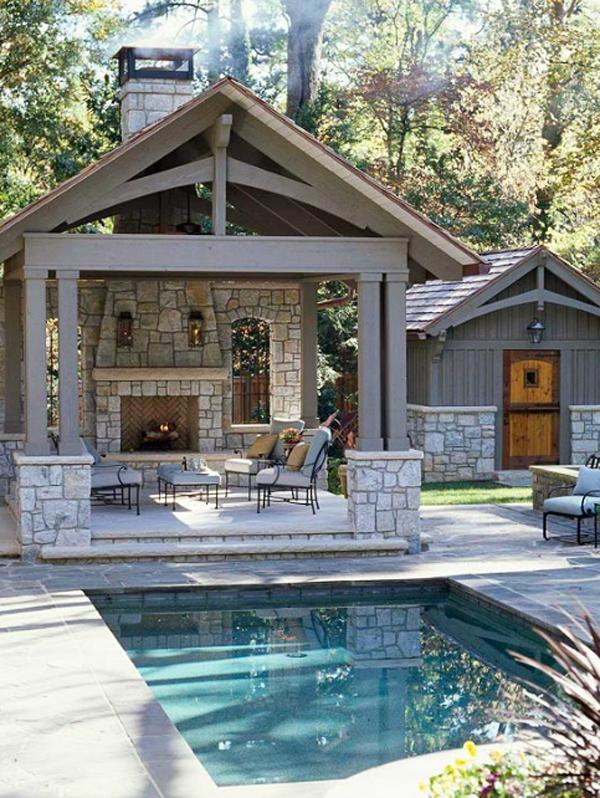 15. Front Yard Fireplace Design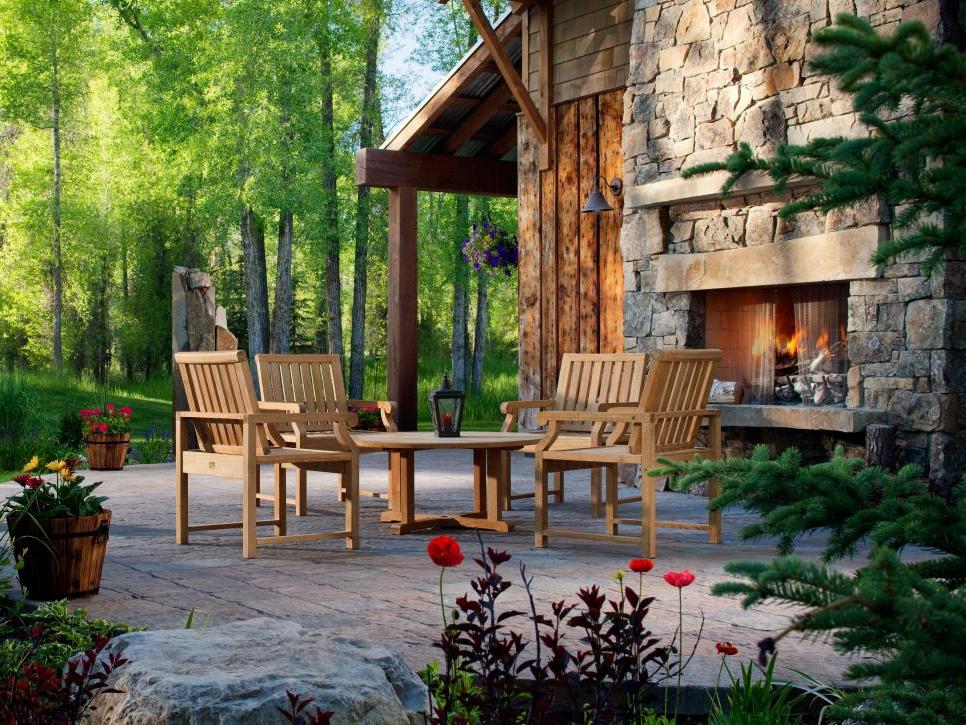 16. DIY Outdoor Fireplace Design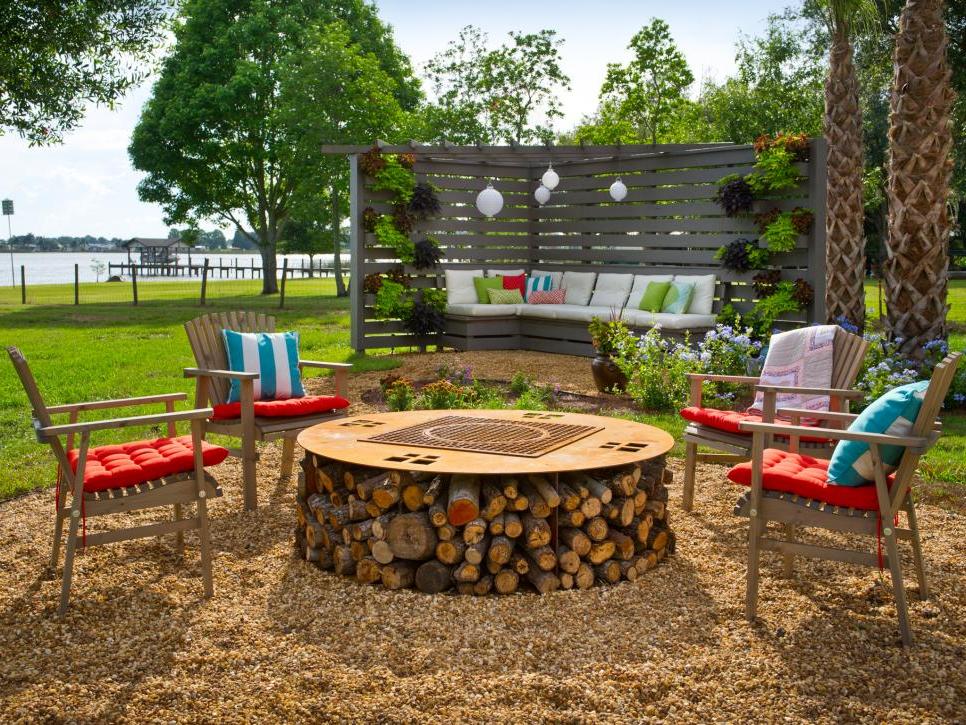 17. Contemporary Outdoor Fireplace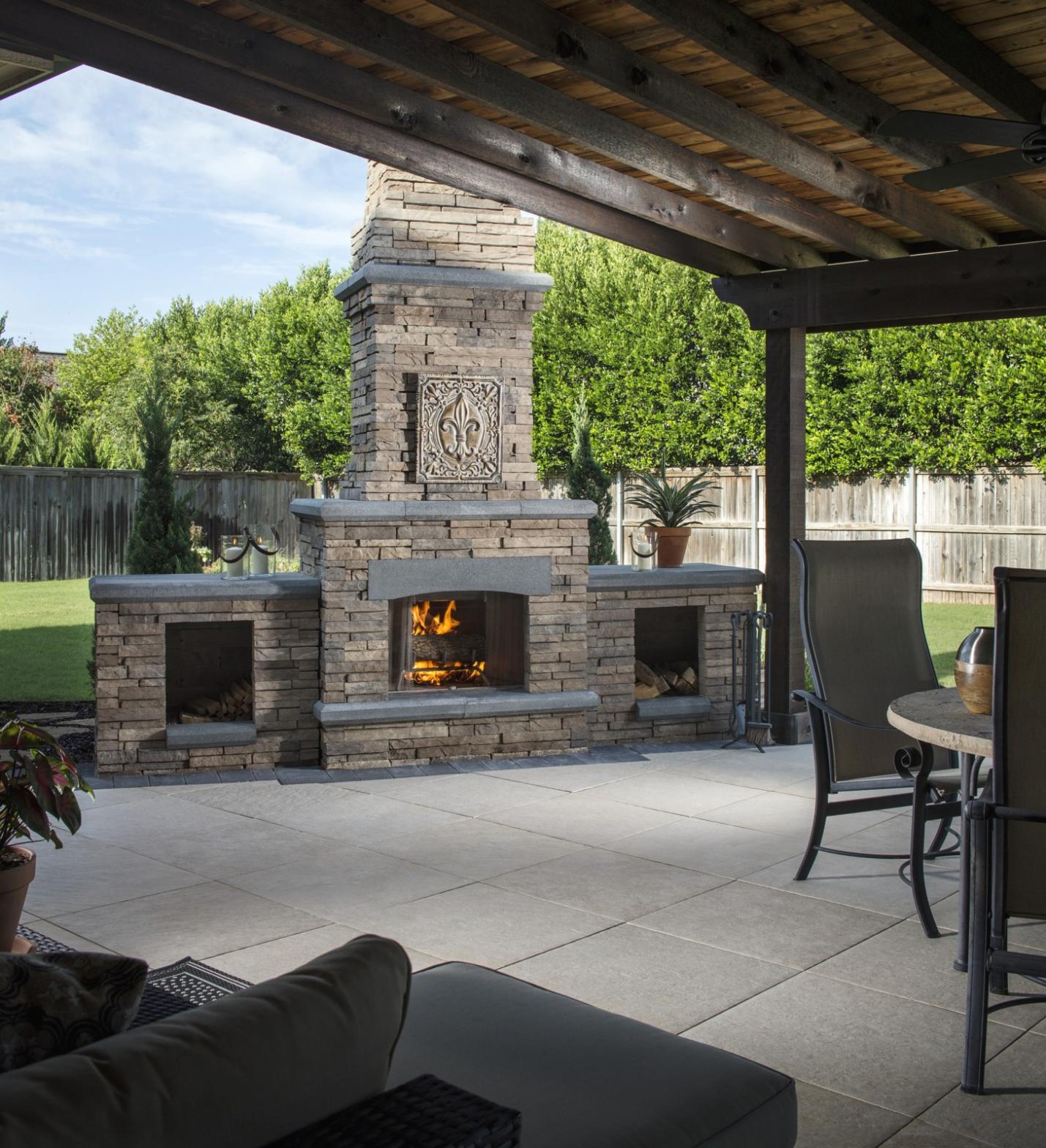 18. Cheap Outdoor Fireplace Idea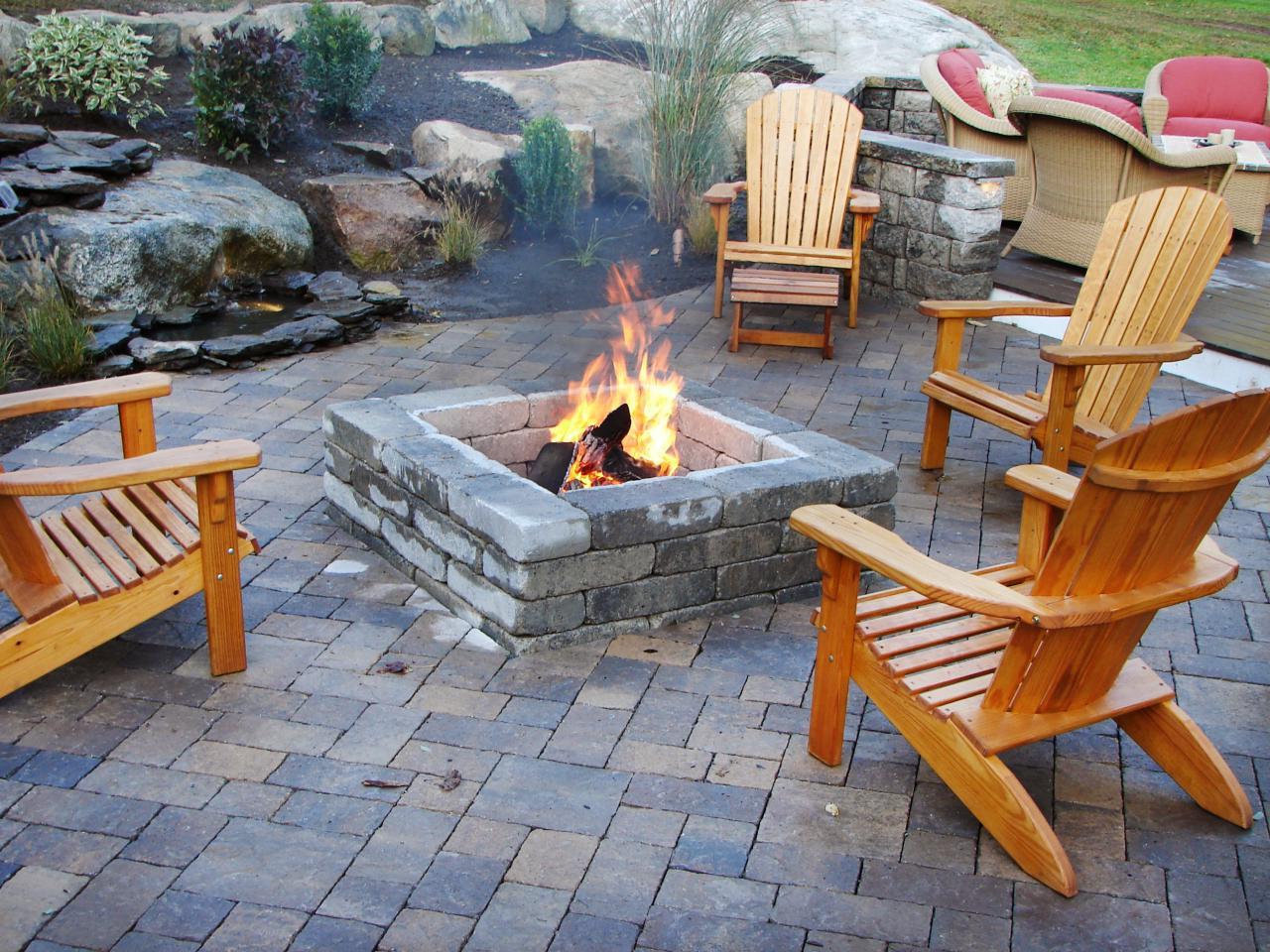 19. Backyard Fireplace Design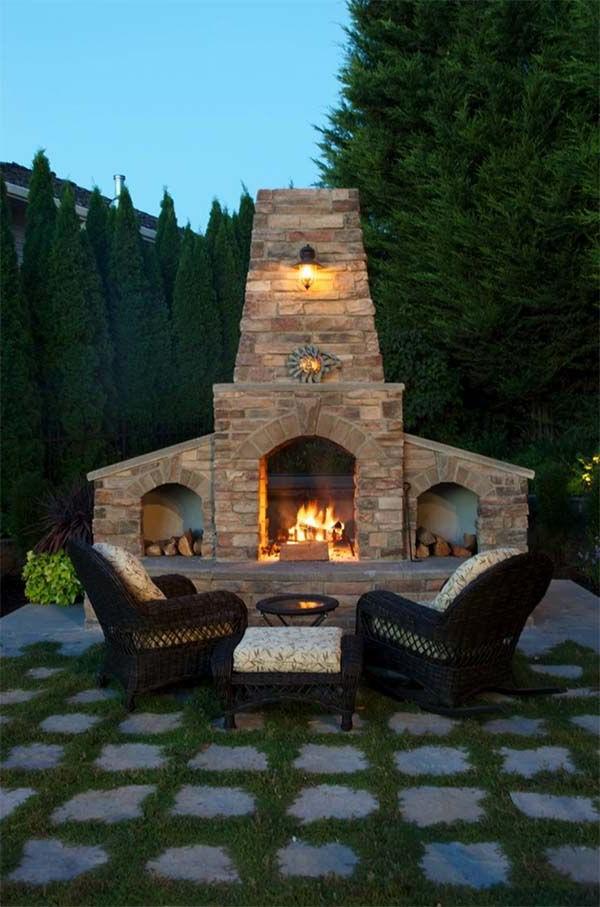 20. Amazing Outdoor Stone Fireplace