10. Creative Sea Shell Miniature Garden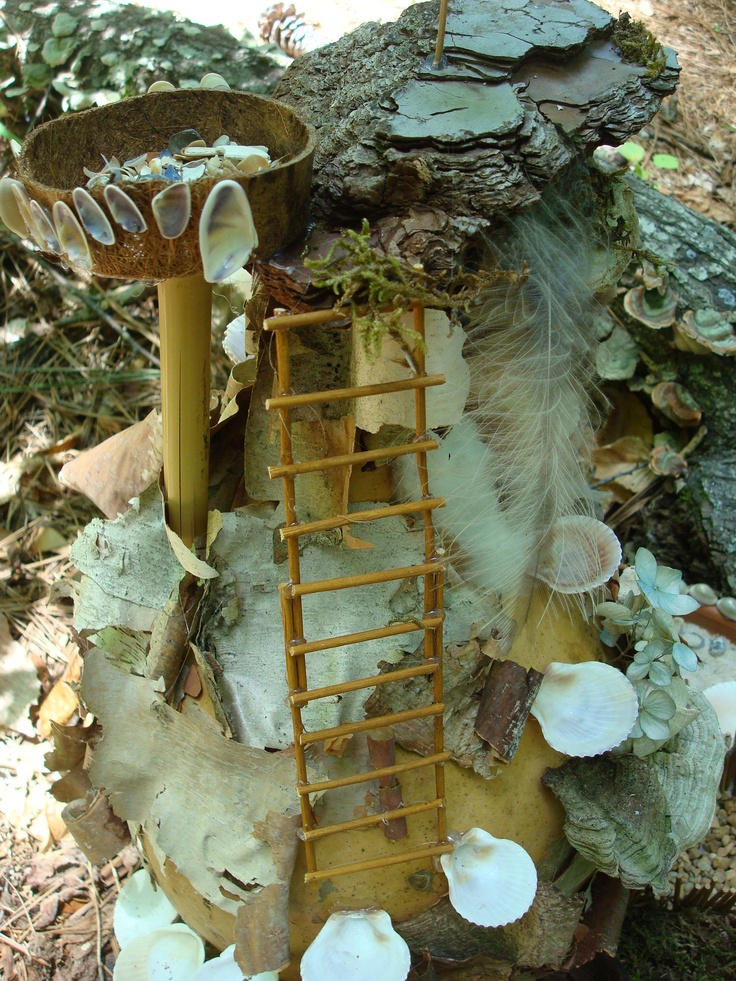 Nothing like the previous garden ideas you have seen before because of the seashell decoration. Although a decoration like this may seem as unsuitable for garden landscaping, we strongly believe that by making this creative sea shell mini garden you will embellish the entire space of your yard. However, feel free to use it as an ornament for your home space if you want. Just pick up multiple sea shells next time you're on vacation and start decorating your new fairy garden once you get back. We promise you'll be satisfied with the outcome and your yard's new look.
11. Decoration In Basket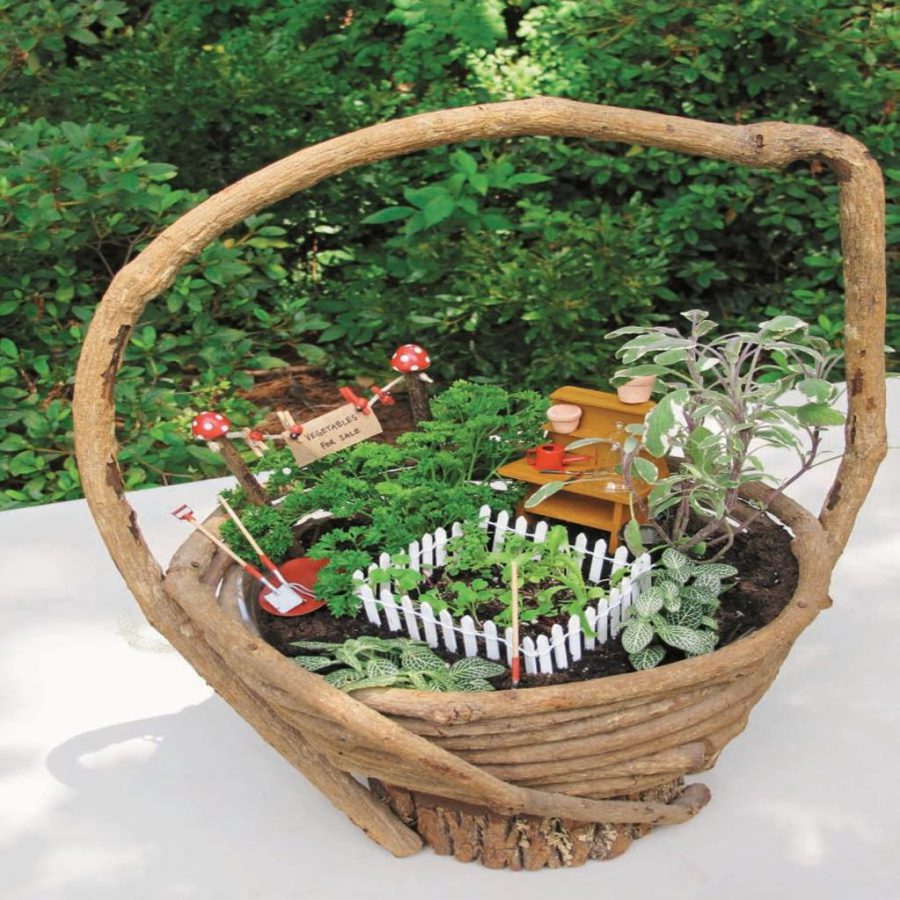 A decoration in the wooden basket like the one we presented on the photo will wrap your garden in a rustic style and mark it in a creative manner. Place ground inside the basket, plant low-growing flowers, add a few red mushrooms or some other details by your wish and you will get a new impressive decoration resembling a freestanding mini garden you can place everywhere.
12. DIY Cheap Miniature Fairy Garden Idea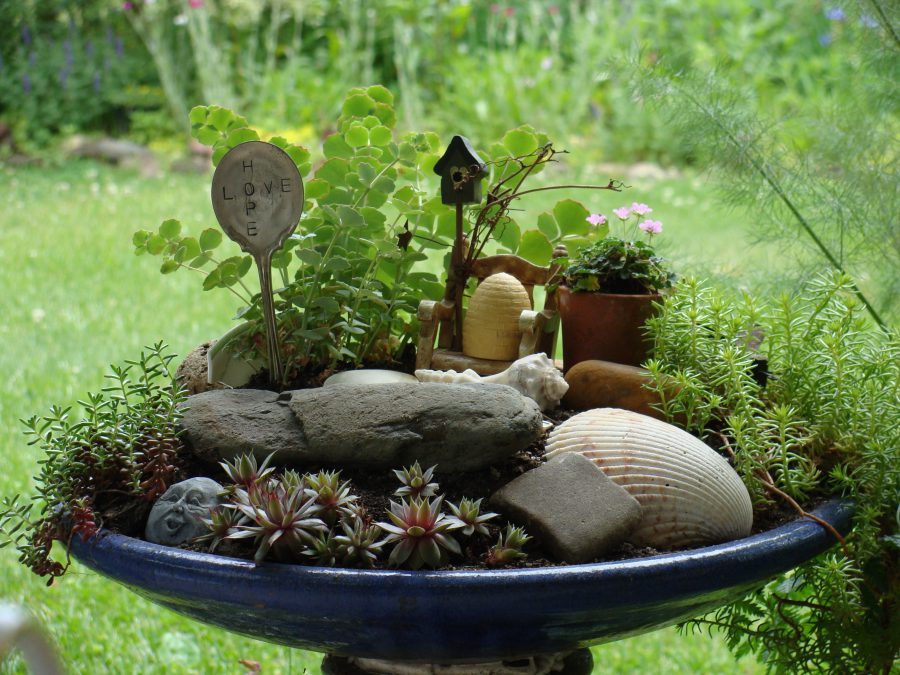 Are you looking for a creative idea for decorating your new fairy garden without spending much money? This DIY design idea will perfectly meet your needs and desires. Just place some ground inside a freestanding pot in your yard, add a few decorative stones, sea shells and low-growing flowers and plants and your new mini fairy garden is ready. Aside from being cheap, this idea is also unique and will impress your guests and neighbors for sure.
13. DIY Fairy Tree House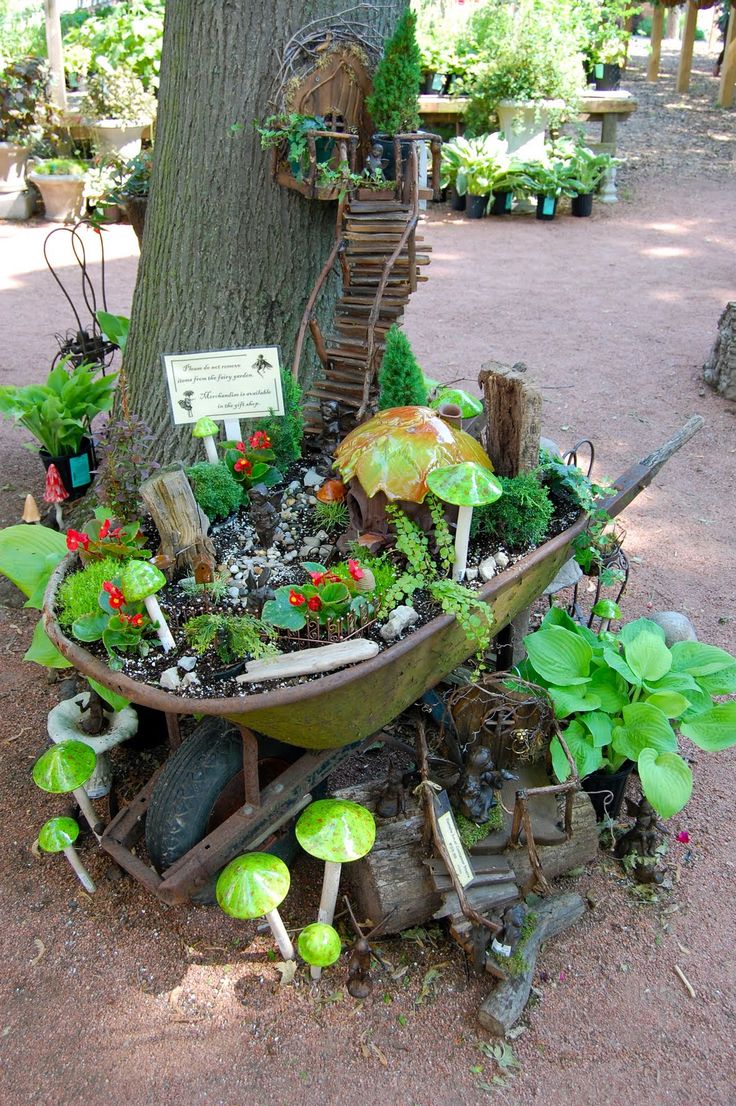 Own an old trolley you forgot to throw it in the trash? Stop it right there because you can use the trolley as a planter which will be the perfect decoration for your garden. Fill it with ground, plant low-growing flowers and plants, add path walk to an illustrated house on the tree and a few decorative details around the trolley, such as mushrooms and enjoy your new DIY fairy garden.
14. DIY Miniature Fairy Garden Design Ideas In Flowerpot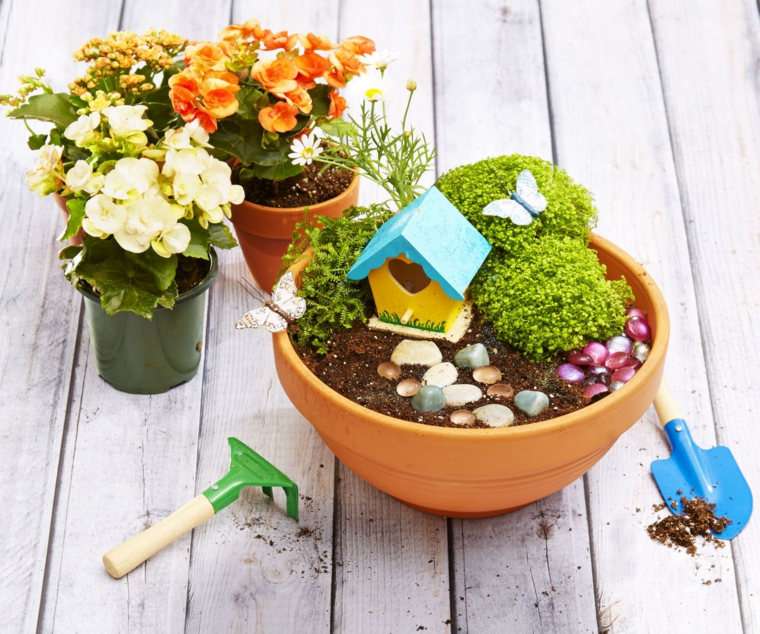 Probably the most elegant and charming decoration you've seen in your life – this fairy garden placed inside a flower pot will highlight your refined taste in landscaping and embellish your garden or porch in a simple yet beautiful manner. Consisted of the tiny bird house, low-growing plants decorated with butterflies and decorative stones in different colors, this mini fairy garden will become your favorite decoration in the yard.
15. DIY Miniature Fairy Garden Gravel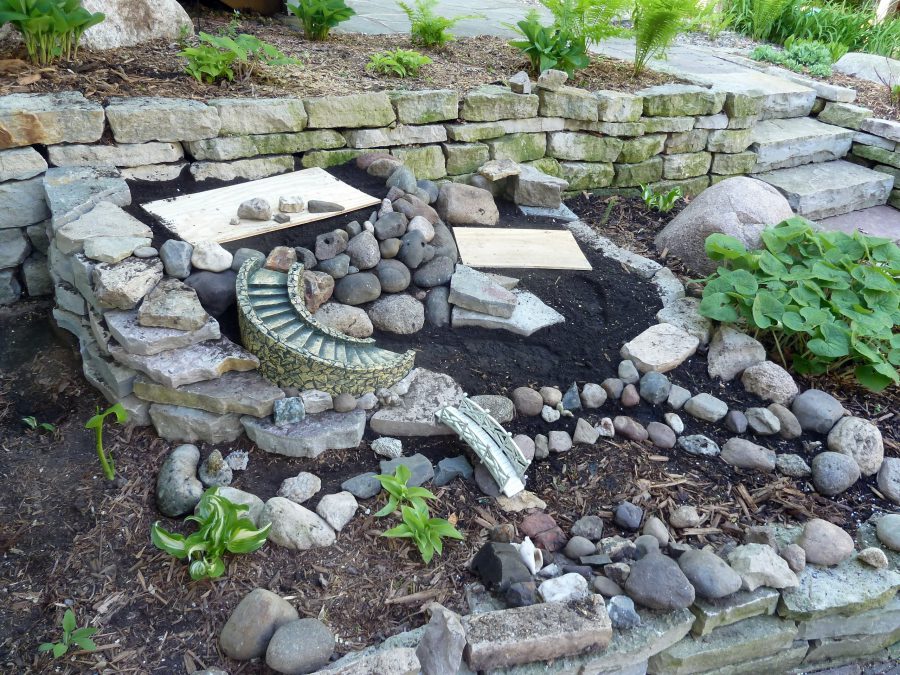 This mini fairy garden created with pounded stones will definitely make people break their necks while walking near your house. Perfect for a larger patio or garden you wish to embellish in a creative manner. Aside from its uniqueness, this garden design idea is also inexpensive and easy to realize. Just follow the example of the photo and order the stones in a similar manner. After you can plant low-growing plants around the stones and place tiny bridges that illustrate a bonding of the stones and enjoy your new fairy garden.
16. Miniature Fairy Garden With Tiny Chairs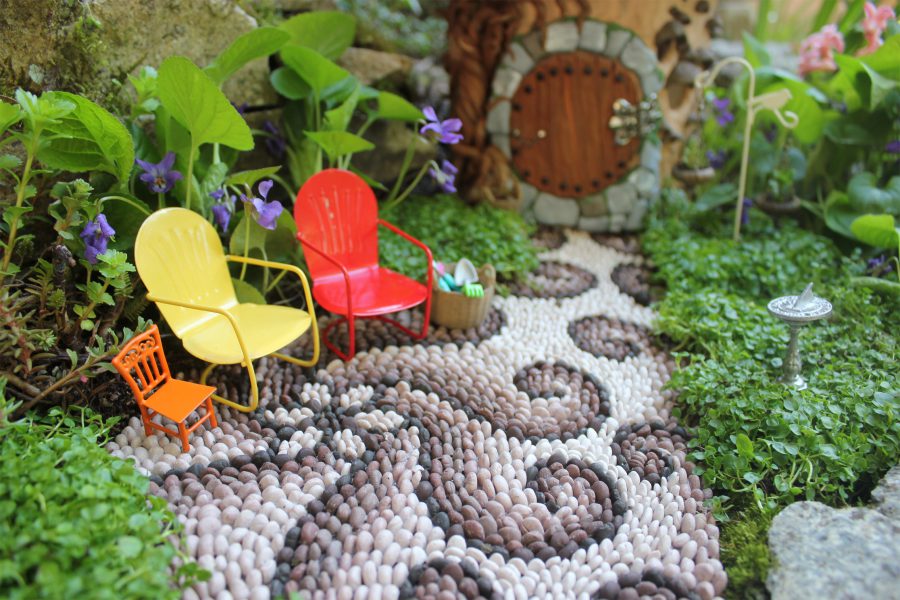 Probably the cutest miniature fairy garden with a tiny colorful chair, grass, low-growing flowers and a mosaic pathway made from extremely small stones. Although making a mini garden like this one takes more time than building a simple one – it's definitely worth your time and effort. Reflecting the atmosphere and real natural settings, this tiny fairy garden will highlight your creativity and refined taste in landscaping. Feel free to 'steal' this idea and realize it today.
17. DIY Tiny Wooden Chair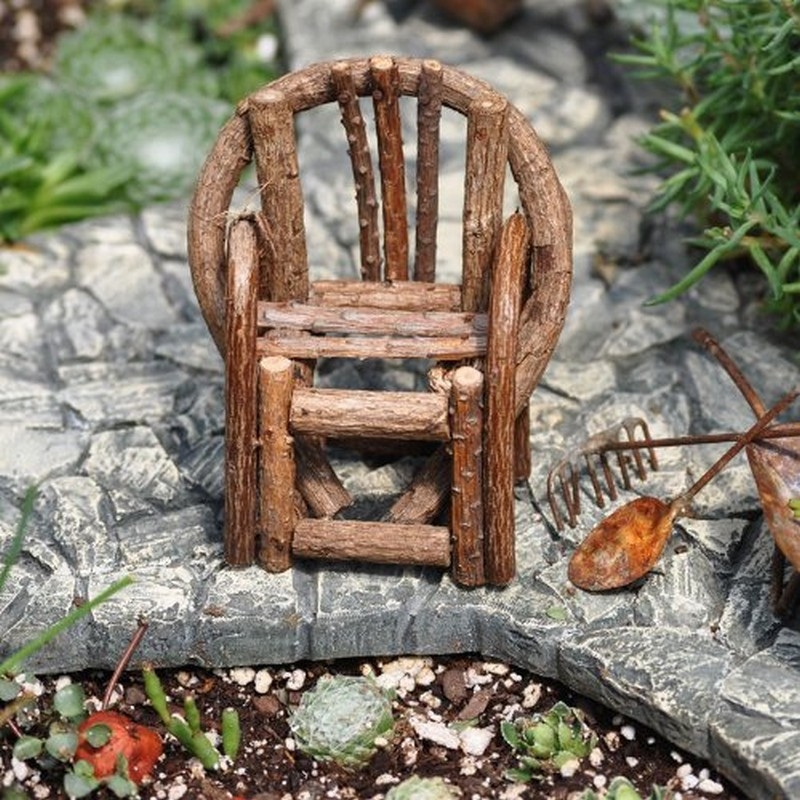 Made out of small pieces of wood, this tiny wooden chair will be a perfect decoration for your mini fairy garden. Won't take much of your time or money and you can place it anywhere due to its small size. A chair like this will additionally embellish your garden and give it a warm tone.
18. Wide Fairy Garden In Colorful Flowerpots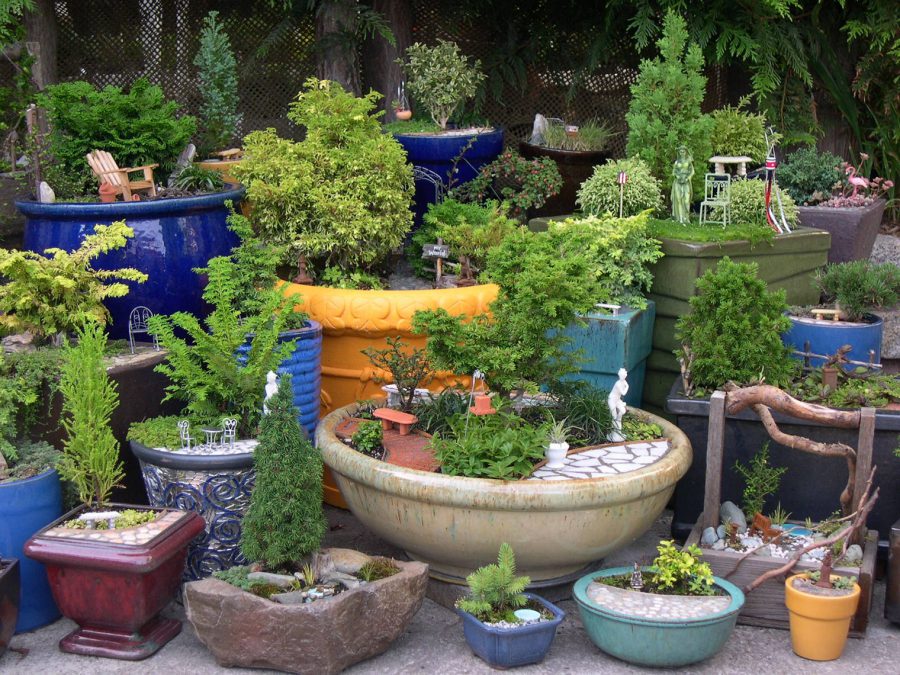 For those who own a wide garden and want to decorate it in a creative and colorful manner, these ideas presented in the photo that includes flower pots are easy to realize and are not very expensive. Place a decorative detail, such as a small wooden chair, mushrooms, benches inside every flower pot you own and place them inside your garden. You will get a wonderful fairy garden in colorful flowerpots that will definitely make your neighbors jealous.
19. Fairy Garden Bridge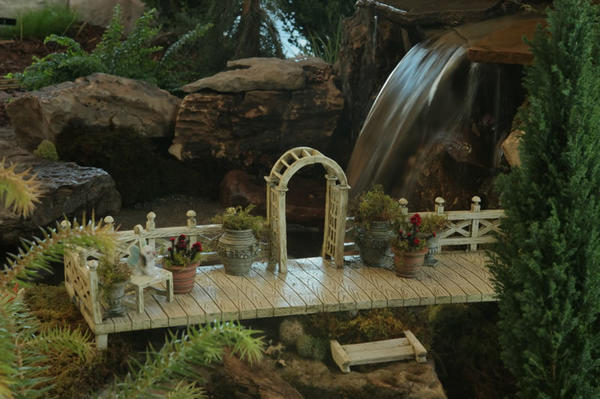 This fairy garden bridge is the perfect decoration for a fountain. You can easily create this bridge out of small white pieces of wood, add a few decorative details such as tiny flower pots and place it near the water. You will give your fountain a striking appearance and will embellish your garden in a creative manner. Your guests will be amazed and you will enjoy your new fairy garden.
More DIY Miniature Fairy Garden Design Ideas To Decor Your Garden…