10. Outdoor Lounge Furniture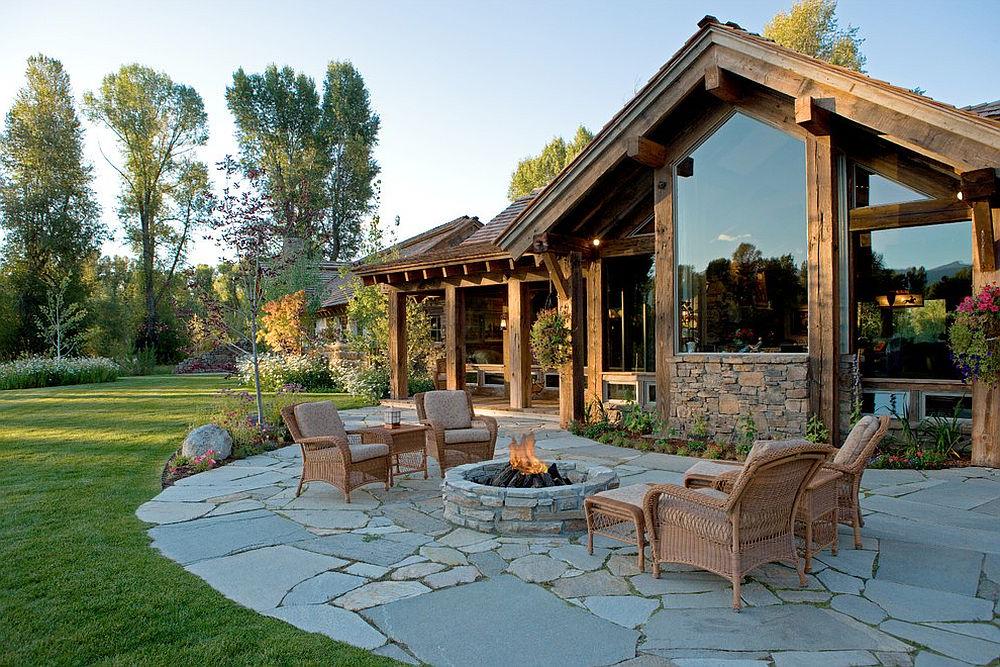 The classy and stunning looking outdoor lounge furniture offers you a beautiful time as you spend your summer in style. It gives you a chance to create a personal paradise in your lounge with four beautiful set of chairs with cushions and side coffee tables that will make your outdoor space relaxing and enjoyable. It's constructed with durable materials and wrapped with resilient classic woven resin to offer a wicker design. The removable back cushiness and plush seat are covered with breathable and woven fabric making them easy to clean and durable.
11. Rustic Coffee Table Design Ideas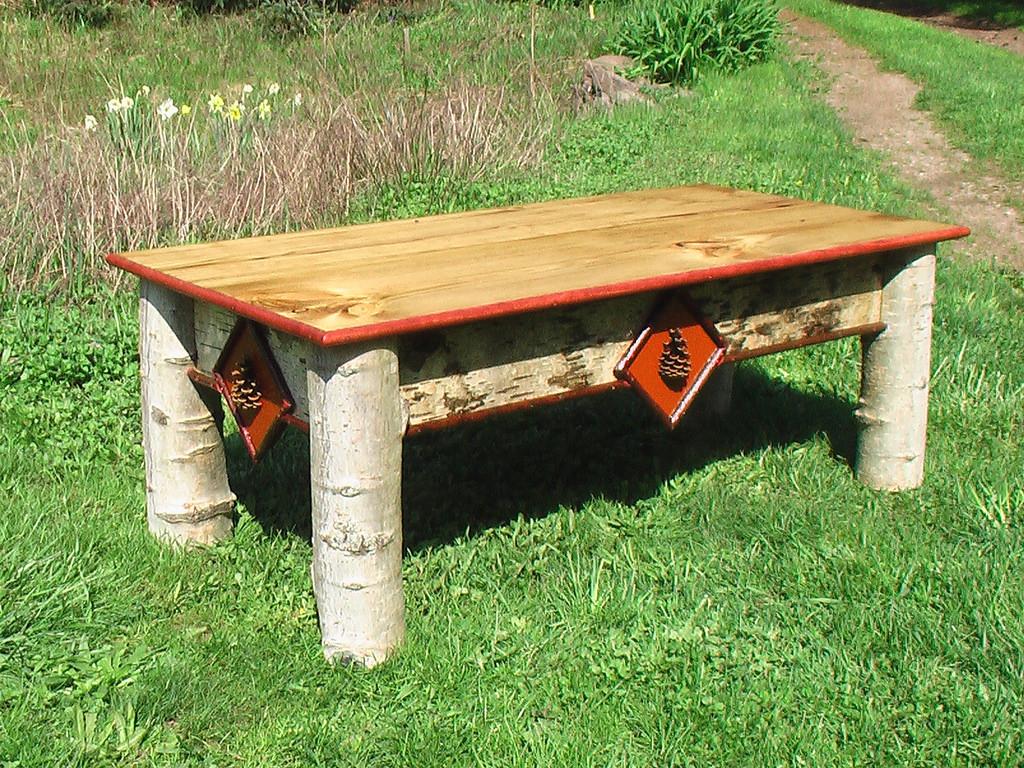 Nothing beats a beautiful and rusting looking table in your backyard. The rustic coffee table can be designed with sturdy logs to make it sturdy and a smooth top with coloured edges for extraordinary beauty. You can make it look fancier, by adding decorations on the sides.
12. Rustic Garden Benches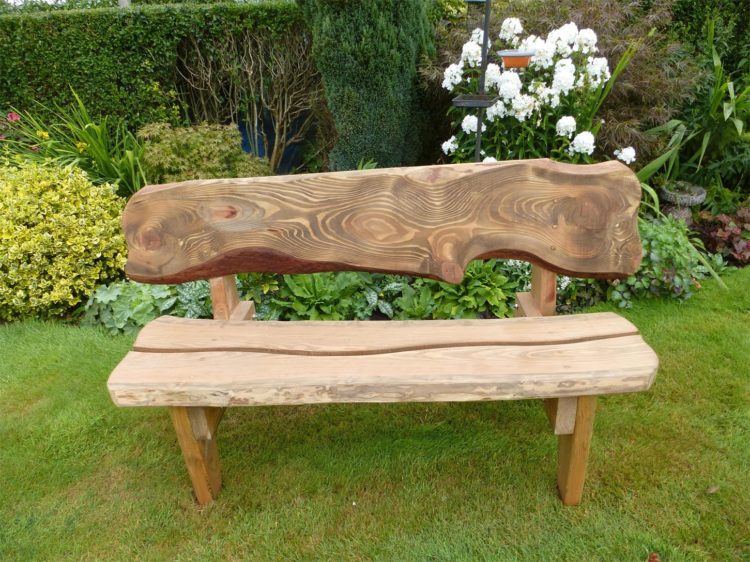 This rustic garden bench is made of sustainable time with traditional carpentry skills that give it a distinctive and striking garden look. It's made of a durable and robust material that is built to last offering a stylish addition to your garden with its unique combination of blended finishing and design. The bench is perfect for your afternoon relaxing time in the garden, and it's finished with oily elements that offer it with natural protection against insects attach and other elements.
13. Rustic Garden Furniture Ideas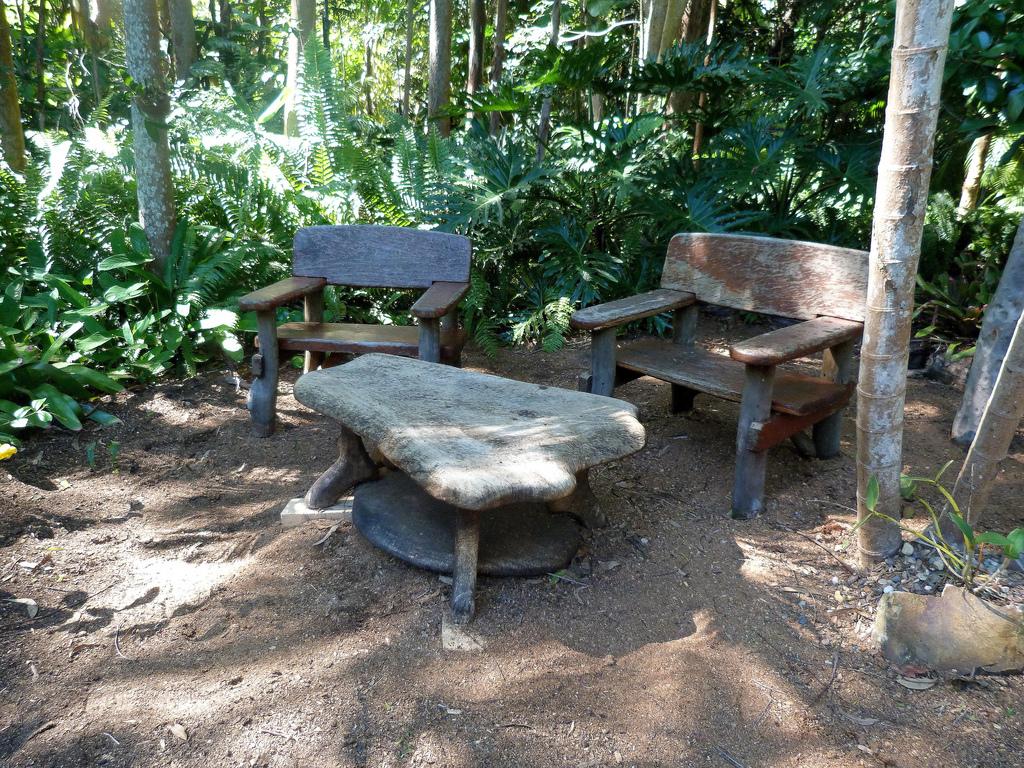 The beauty of rustic garden furniture is that they enlighten your space making it fancier and big. The chairs are made of high classic rustic wood that is unfinished to give a blended look with nature. The arms and back are well designed to provide you with comfort, and the legs are sturdy enough to accommodate any weight. The table has a rugged and crooked unique design with reliable three legs that are shaped to add beauty. This rustic garden furniture makes your ideal relaxing area while meditating on life and taking a cup of tea.
14. Rustic Log Furniture Design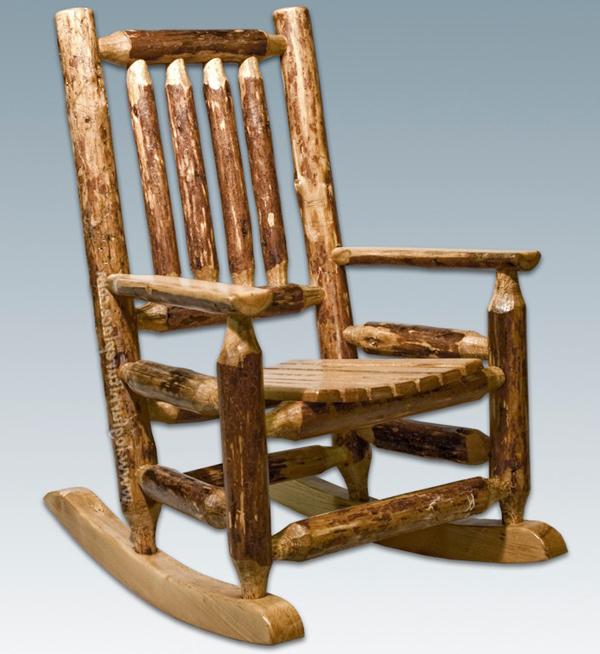 Having a coral coast log chair to your garden adds beauty and class to your outdoor furniture. The rocking chair has an unfinished look with curves that make it look super cute with its natural bent style and craftsmanship. Each of the wood is selected carefully to ensure the design is well portrayed and it blends well with your home decor and fashion. For more comfort, you can add cushions on the back and seating area.
15. Rustic Log Swings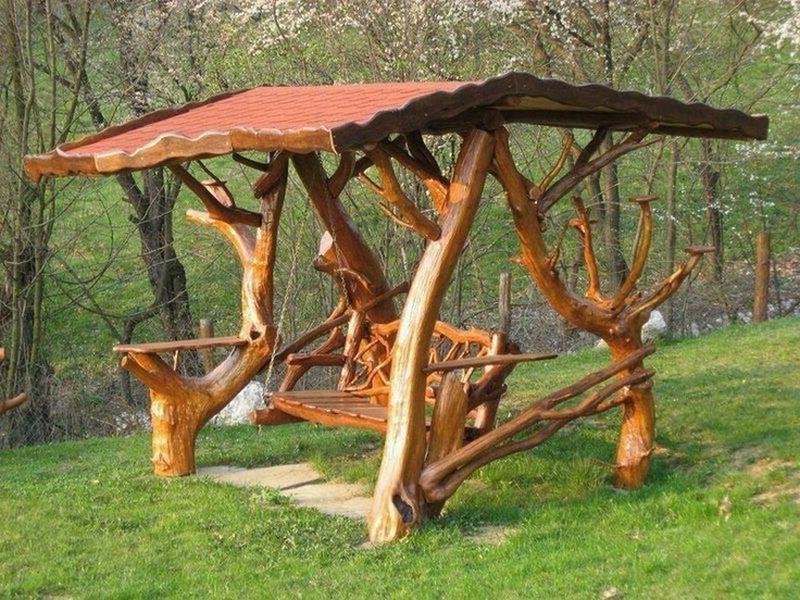 The most iconic piece of furniture in your garden is a rustic log swing. Rustic log swings bring the family together and create memories that will last forever. This classic outdoor log swing is designed with a unique and classy look that brightens up your garden and your day and ideal for every member of the family including the kids. The roof made of tiles and unique wood crafted edges prevent you from natural elements like wind, sun and rain. This is the best rustic log swing to give you a relaxed day whether you want to cosy up close, swing side by side or just gaze in the open. It offers the best construction, quality and comfort to help you show off your nature-inspired beauty cultivated in your outdoor garden.
16. Rustic Modern Outdoor Wicker Furniture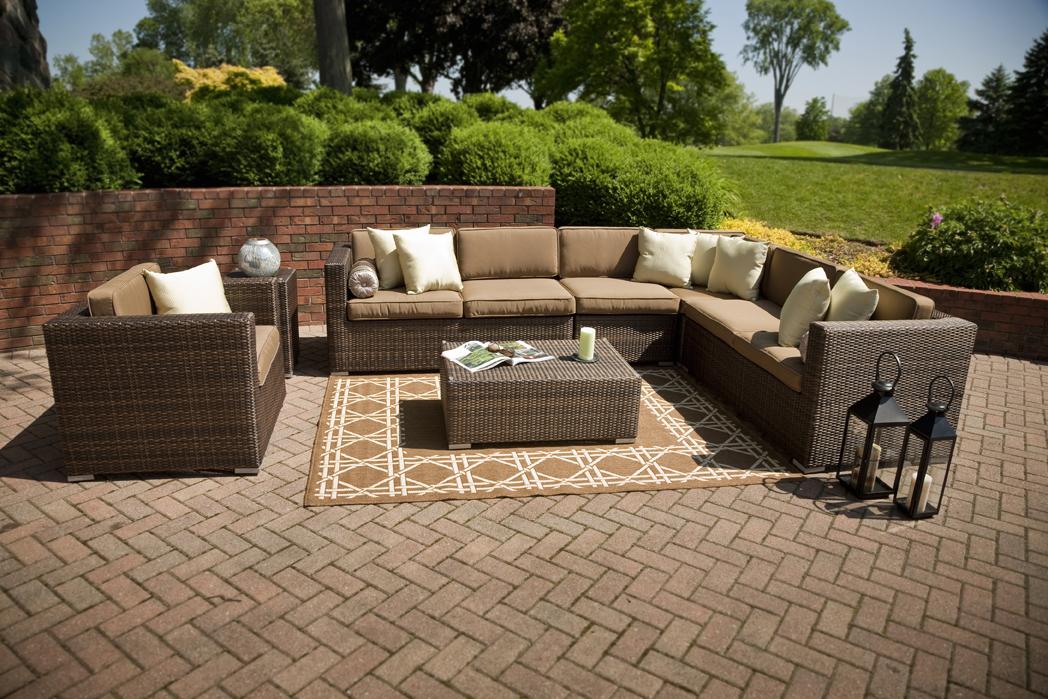 It's in our human nature to improve our home space with beauty and class, and nothing beats an excellent addition to rustic modern outdoor wicker furniture. The homemade pallets cushions are designed with elegance using the latest and best outdoor fabric that will enhance you're outdoors with a new glance and comfort. The seats have a refreshed and give an energized look to your garden and patio and blend well with the surroundings. The cushions are filled with high elastic foam, and the seats feature an interlocking quatrefoil pattern. The seat fabrics are soft, high resistance to fading and offer the most excellent colour options. The table compliments the chairs with its square shape, and sturdy legs and the throw pillows complete the look of this stunning and classy rustic modern outdoor wicker furniture.
17. Rustic Oak Garden Furniture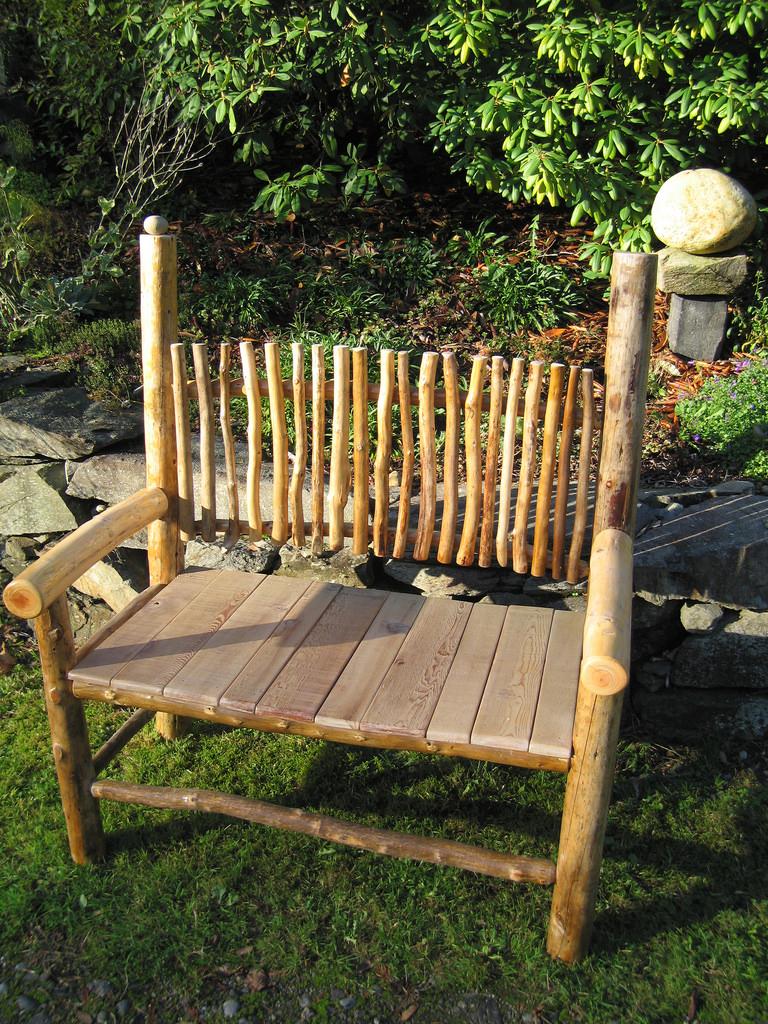 It is a super antique rustic garden bench that offers a splendor look that will compliment any outdoor space perfectly. It's the best garden bench to have, and it has a unique shape and style that gives it a rustic feel. The rounded arms provide you with plenty of space for relaxation, and the well-spaced back ensures your back gets enough fresh air regardless of the scorching sun. The bench is treated for external use and its well done with sympathy to add character to the bench finishing.
18. Rustic Old Furniture Design Ideas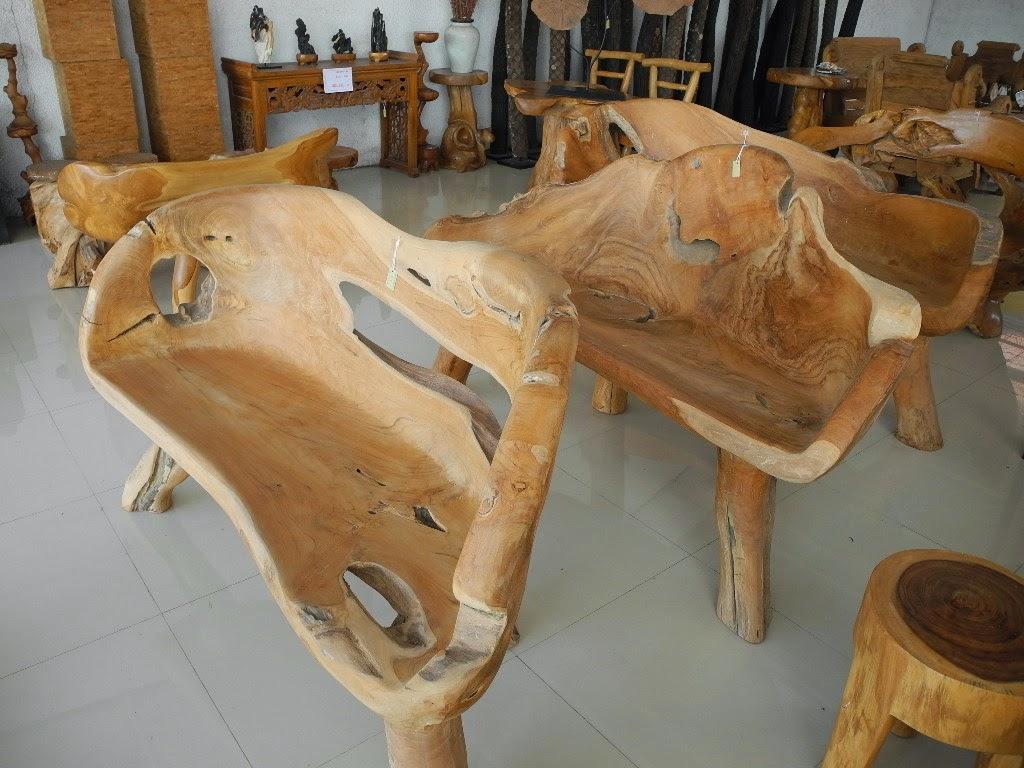 This rustic old furniture offers a natural rugged and straightforward design to improve your home without sacrificing on style and beauty. The well-crafted seats with natural looks and embodied holes to add fashion and beauty make these seats the best option for your garden. You can complete the look with a three-legged stool to make the place have a more traditional taste. The chairs are sturdy enough since they are made of four thick log legs, and the back is well crafted to make you feel comfortable. Place this beautiful set on your patio, garden or backyard and an integrated feel to your home bringing natural elegance.
19. Rustic Old Repurposed Furniture Ideas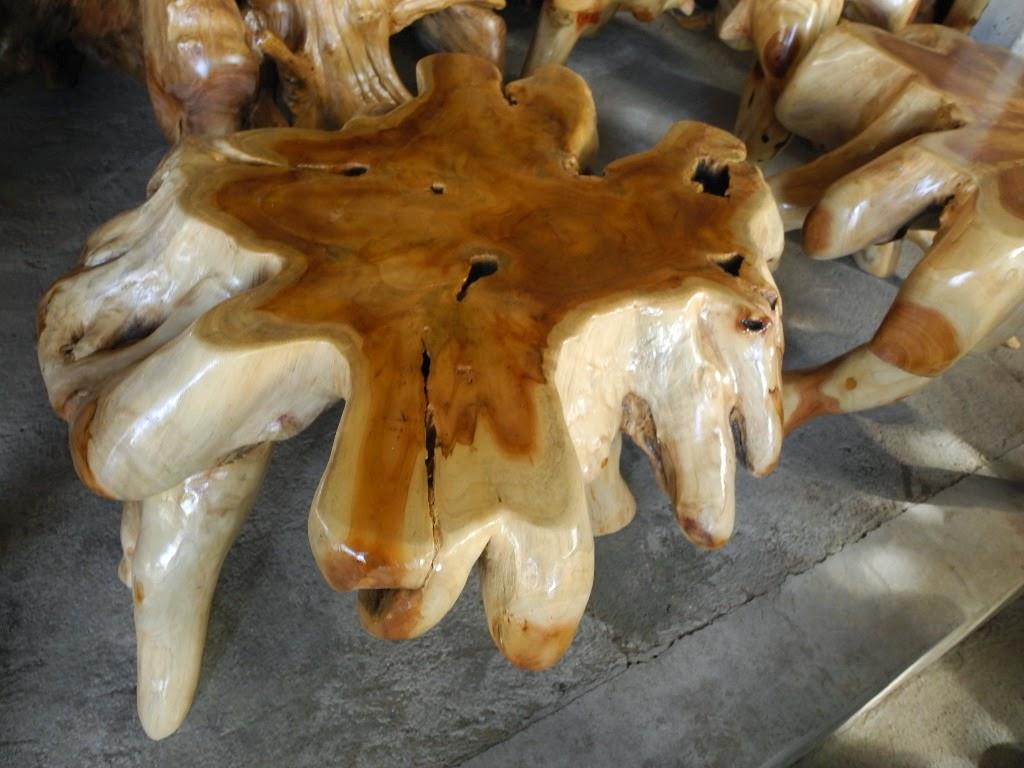 Add your home to natural feel with this stunning and well crafted rugged stool that has strong legs built with expertise and classy. The multicoloured seat with a refined design blends well with any outdoor decoration, and it's durable enough to last for years. It's versatile enough to be used as a stool, table or decoration furniture in any corner of your outdoor space.
More Rustic Outdoor Furniture Designs On The Next Page…