20. Rustic Outdoor Bar Furniture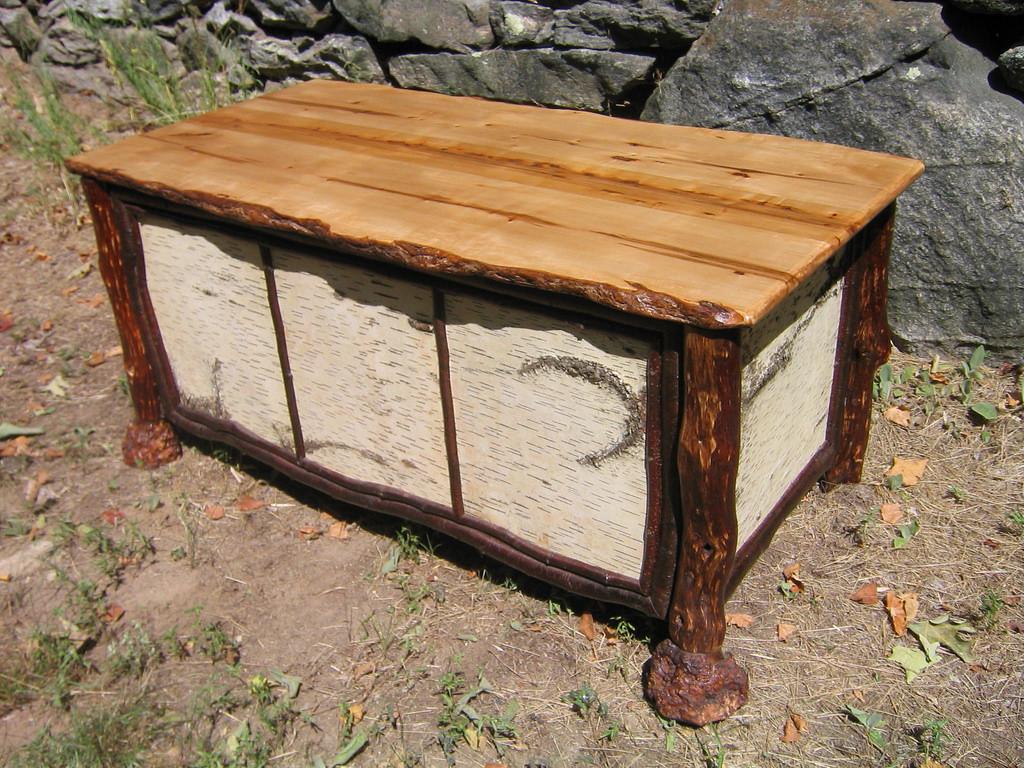 This table is original and it makes the best rustic outdoor bar furniture with its unique and solid materials. It's made of rugged leg designs, with rounded ends making it stronger and the closed parts are uniquely designed to give you an ample space to safely store your drinks. The smooth tops make it easy to keep your glasses standing, and the rough edges add a sense of beauty and style that matches with the legs creating a complete and well-crafted design and vision.
21. Rustic Outdoor Benches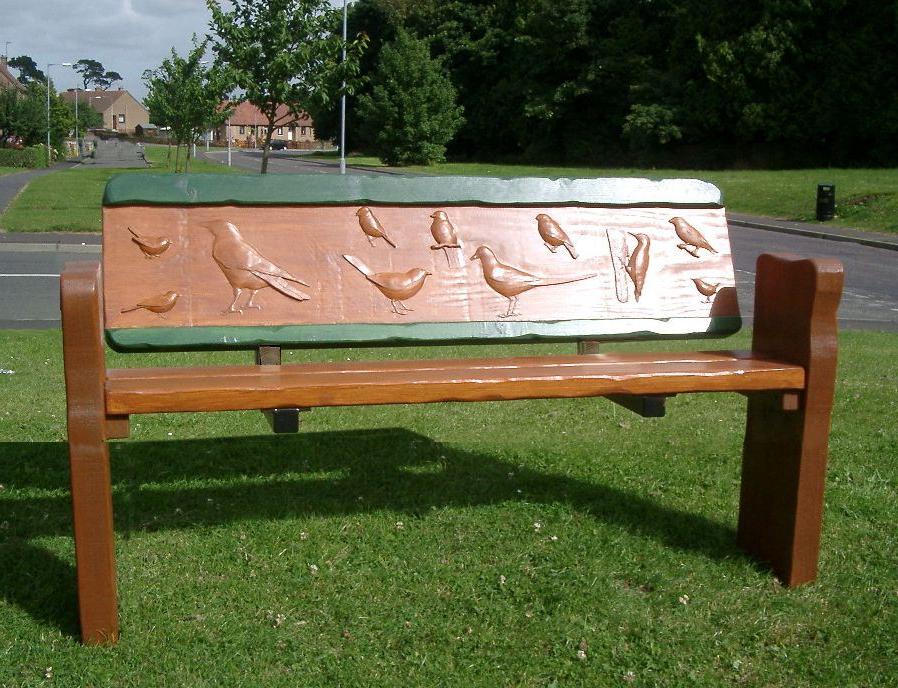 This rustic outdoor bench offers a great concept of comfort and beauty. It has beautiful picture drawings without words to create a fantastic attraction and capture your mind, and it adds charms to your garden or walkway. The colour combination is perfect, and they are an excellent, lightweight and sturdy bench that is well constructed to offer beauty, comfort and durability.
22. Rustic outdoor dining set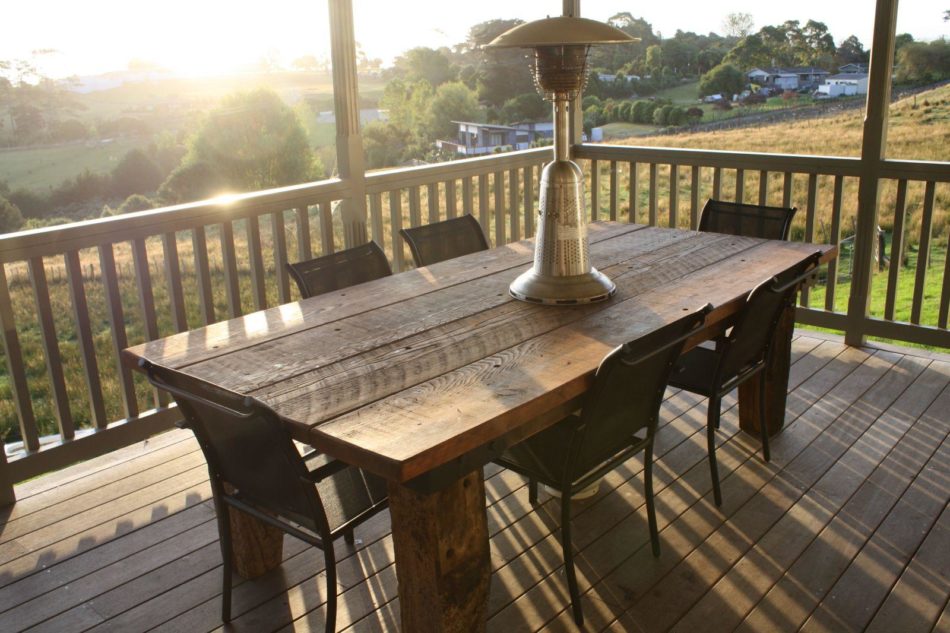 The style and finishing of this stunning rustic outdoor dining set is the focal point of any home garden, patio and terrace. The dining set is made of high-quality oak wood and tropical hardwood that is highly durable and weather resistance. It's a long rectangle table with six chairs that can fit any group of guests with space for additional chairs, whether used occasionally or on a daily basis this dining set will offer years of outstanding dining pleasure. It has unfinished looked with rustic style and well treated to prevent insect resistance and natural decay.
23. Rustic Outdoor Dining Table Set with Bench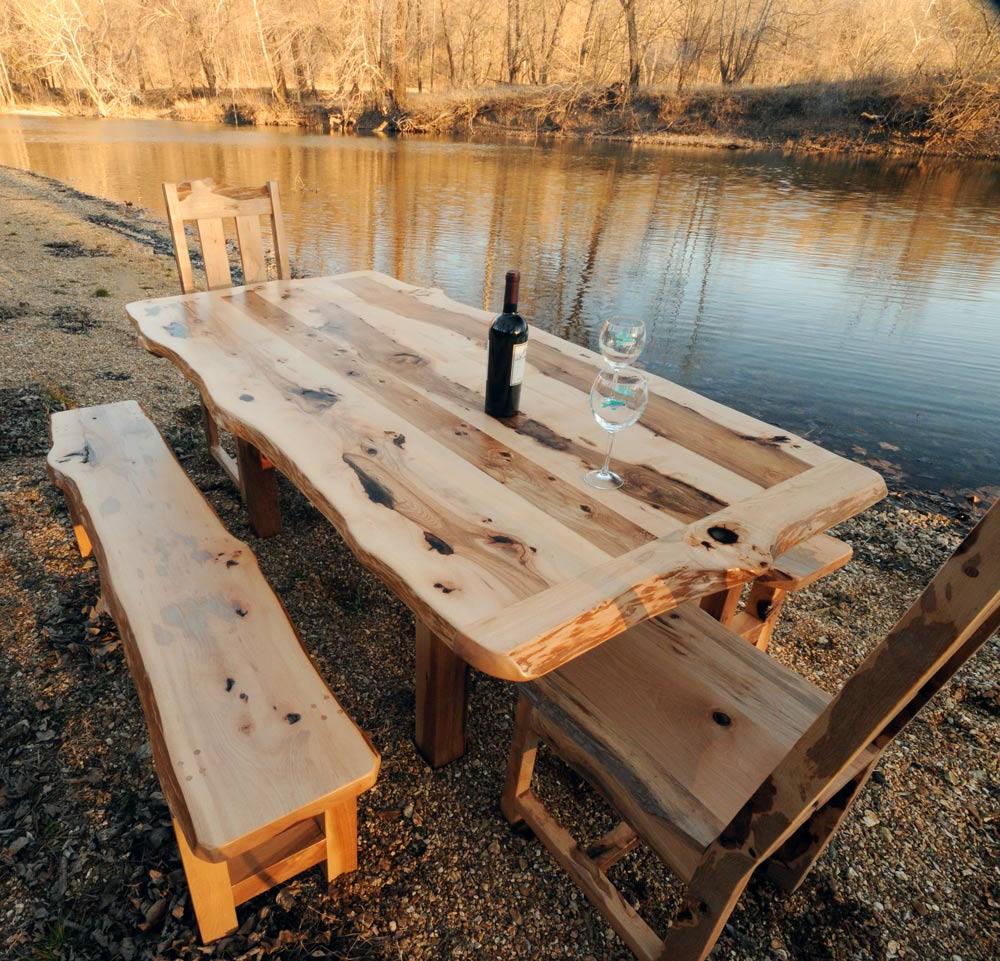 Whether you are setting your dining stage for a cosy dinner gathering, a proper relaxation or a lazy afternoon with iced coffee this rustic outdoor dining table with bench brings out chic and a full rustic touch to your look. Featuring sturdy hardwood legs and acacia wood top the dining table has a simple foundation that is great for your outdoor space, while the two matching benches and seats make it easy to accommodate more than six people. Set it on your back patio and enjoy a sturdy, durable and a weather resistance dining table set.
24. Rustic Outdoor Patio Furniture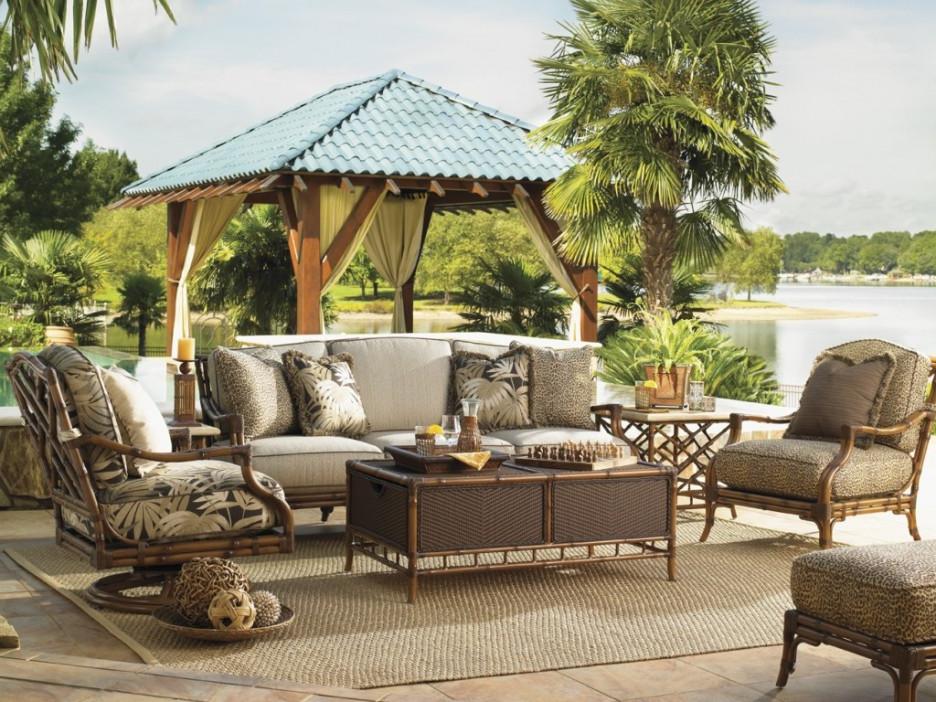 Perfect for the afternoon spent enjoying fresh air with your loved ones or your friends, this elegant rustic coffee table and sofa set looks great on your patio or yard. It features a finely crafted wood with big classy pillows that draws its inspiration from the latest and modernist culture. The broad and comprehensive seating collecting features well-handcrafted seating that's constructed of durable hardwood and its weather-resistance. It has comfortable and over-sized cushions giving a luxurious look. The expertly crafted rattan table completes the looks making the set a treasure.
25. Rustic outdoor rocking chairs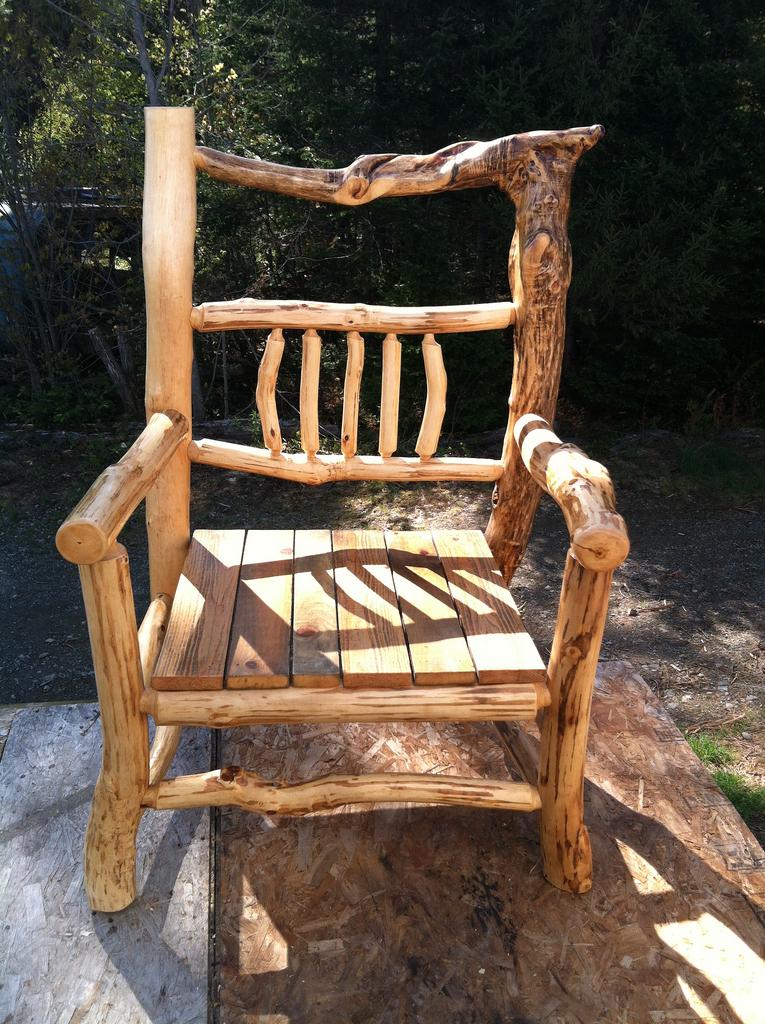 Grab your cosy blanket and enjoy snuggling up directly under the moon with this gorgeous rustic outdoor rocking chair. The open cut-outs in the back add to its perfect finishing touch to this beautiful rocker, and it's curved with a patented process and beautifully hand-crafted lines. It's well treated to prevent it from mold and mildew and stain resistant. It has a unique and varnished durable log construction giving you services for years.
26. Rustic Outdoor Sink Cabinet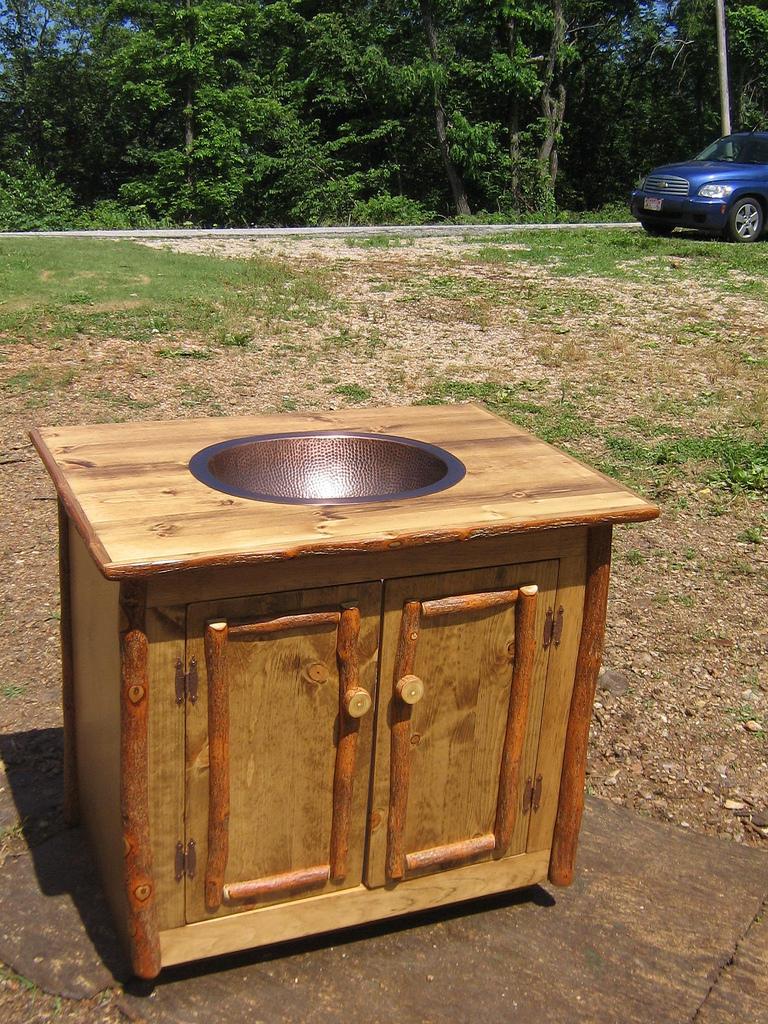 This is a rough outdoor sink with soft-close doors that saves space and perfect for offering a good time when preparing your outdoor meals. The sink is well constructed of stainless steel meaning it withstands weather and enthusiastic crowds and bottom are made of durable hardwood treated to resist the ever-changing weather and other natural elements. The Rustic Outdoor Sink Cabinet is best to set on your outdoor patio, and the closed shelves give you storage to keep your cooking items.
27. Rustic Outdoor Small Table Design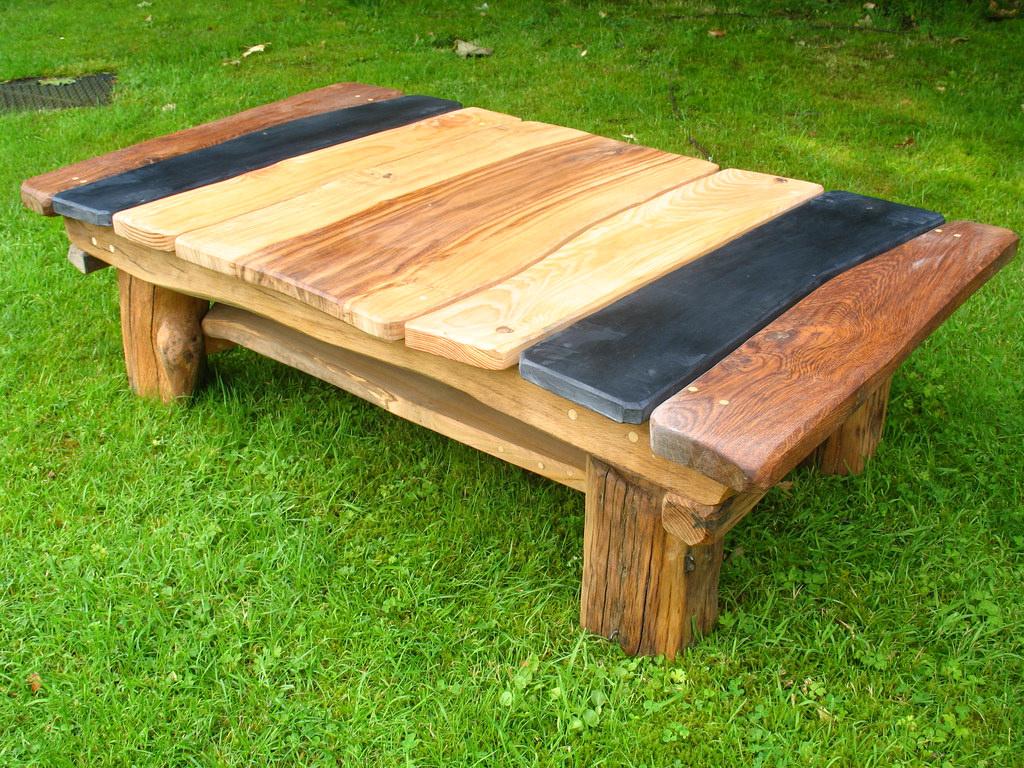 Evoke your summer camp memories with this stunning Rustic Outdoor Small Table in your backyard. This harming wood picnic table with understated and slatted design makes the perfect piece of a classic outdoor dining spot for your weekend barbeques. You can also convert it into a cosy place to sit and enjoy a drink in your garden. It's a weatherproofed and multi painted table that made of hardwood mix with strong and durable legs and capacity to be used by more than four people.
28. Rustic Outdoor Swing Furniture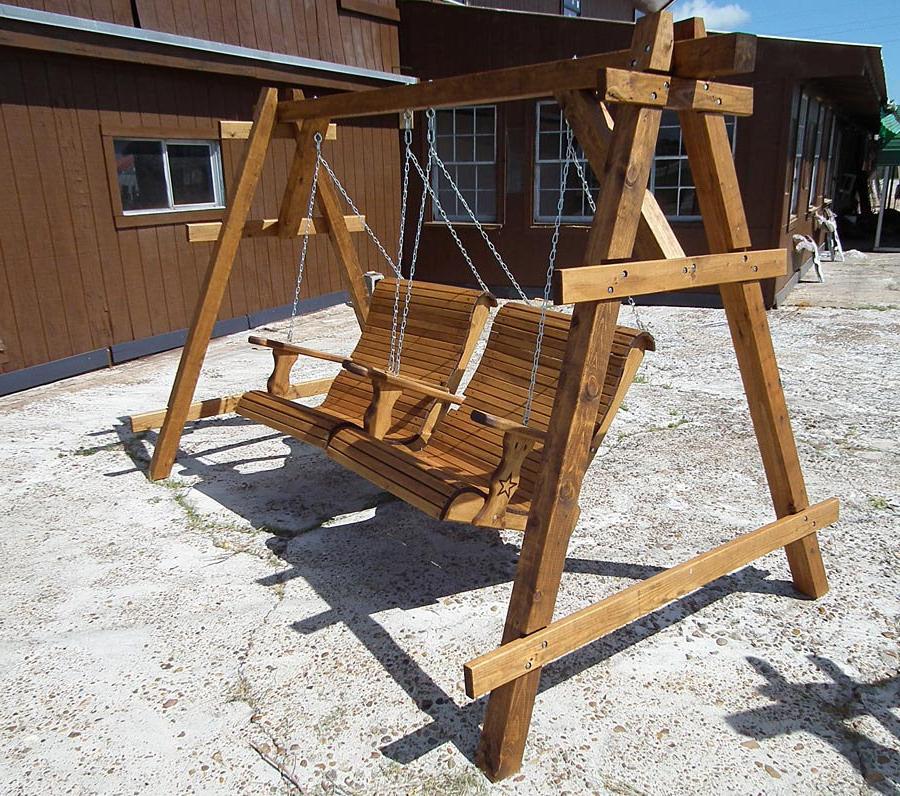 Need a comfortable place to relax after a long and busy day or just a place to have a private chat with your loved ones or play with your kids; the Rustic Outdoor Swing Furniture gives the perfect place. The swing connects with two chairs, an arm and contoured seats that add comfort. It is well finished with quality and penetrating rich finish to give it a brown colour and made of durable hardwood with natural insect and rot resistance. It has checking that gives it a rustic beauty and has a seating capacity of two people.
29. Rustic Outdoor Table Ideas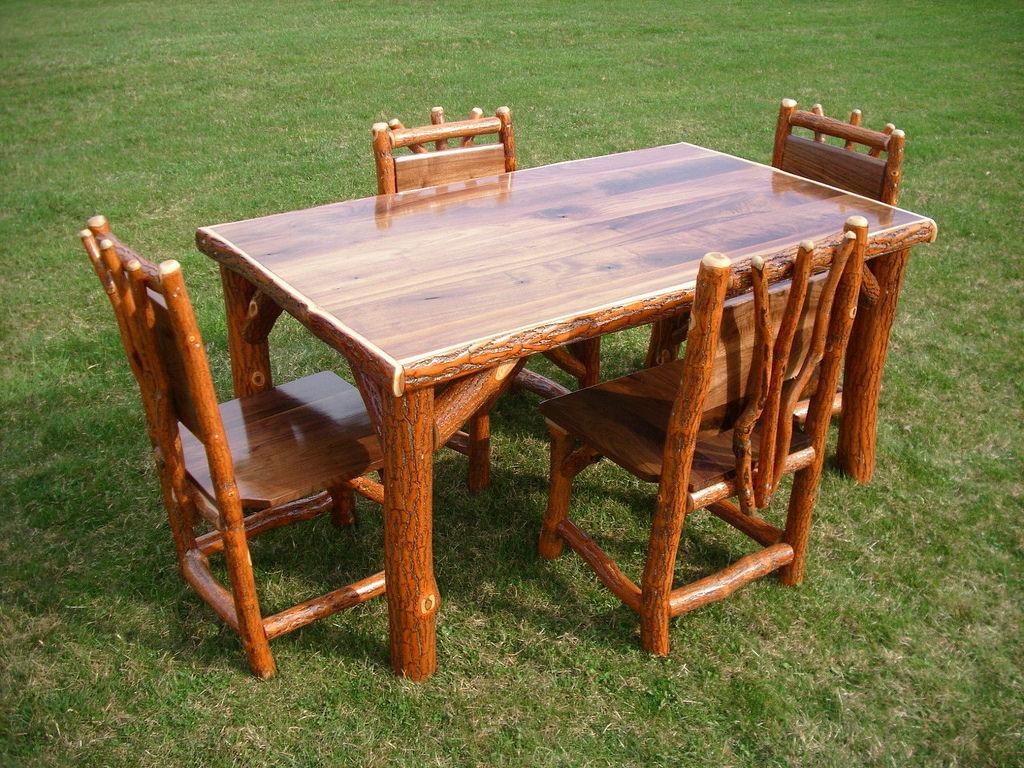 The stylish and straightforward acacia wood table is the most significant way to spruce up your patio. With clean lines, the table offers a great rustic outdoor table, large and open. It's also stylish and sturdy with a top ceramic design making it easy to clean. The four chairs have a rustic look and with the same wood, design to compliment the table and the surroundings.
More Ways to Simplify Your Decoration With Rustic Outdoor Furniture…