In a home it is common for furniture and gift items to accumulate, irresistible offers, inheritances and in the most creative cases, even furniture made by themselves; this is how the spaces get smaller and people go from an apartment to a house.
Sometimes these changes of housing are not necessary, since the problem lies in the lack of space for things and not for people. To fix this you need to know how to handle home storage.
Yes, the world is full of options and people miss out on these kinds of opportunities that help improve their home and quality of life just because of ignorance.
Therefore, in the following article we show you some of the possibilities you have to optimize space at home. These tips will undoubtedly give you new perspectives to face the challenge of optimizing your environments. Ready to take note?
28 Great Storage Ideas To Increase The Space To Store Things

Although for some people it may be an Impossible Mission, organizing the house should actually not be a problem. On the contrary, the positive side consists of knowing how to take advantage of the spaces, knowing the layout of our house and what we can use to save and store what we no longer like or are no longer in use. If you look closely, it is necessary to maintain order; especially at the beginning of the year because if we love something, it is having a fresh house that contains what is necessary.
The main thing when ordering is to eliminate those objects that we do not need or what we no longer want to show. There are many pieces of furniture where you can store magazines, books and other items.
When ordering we have to consider the space we have and in this way know what furniture we will relocate and which of them we will replace so that we can distribute and store our belongings in a more organized and, of course, spacious way. The houses usually have a lot of free or unused space, if this is your case, and then try to divide the areas with dividers and you will notice that you can use it for other functions, without walls or annoying constructions.
There are different ways of storing furniture and objects, and they are all are oriented towards the same purpose: maintaining order, optimizing spaces and taking care of furniture. There are different types of storage inside the house, as well as different places to store, inside or outside the house:
Types of home storage:
There are several ways to store furniture regardless of the type of storage:
Open storage: are those objects that visibly store things: shelves, supports, etc.
Closed storage: generates a broader view of the place, by hiding things: objects with double functionality, one for the home and another for storage such as puffs, sofas, tables, etc.
High storage: are those accessories that serve to store things on the ceilings or high parts of the house: drawers, modular shelves, etc.
Low storage: ideal for small places, since it generates a feeling of spaciousness: beds with drawers, plastic drawers, wire or plastic baskets, etc.
Small Storage – Refers to shallow spaces that serve to store small things and avoid clutter: mobile shelving, mirrored cabinets, wall lockers, etc.
Deep storage: they are large pieces of furniture that are used to store household objects such as blankets, seasonal decorations, suitcases, etc.: cabinets, large drawers, trunks, etc.
Now that you know all the options you have for storing your home furniture, we give you several examples to copy and inspire you.
1. Clever Storage On The Stair For A Small House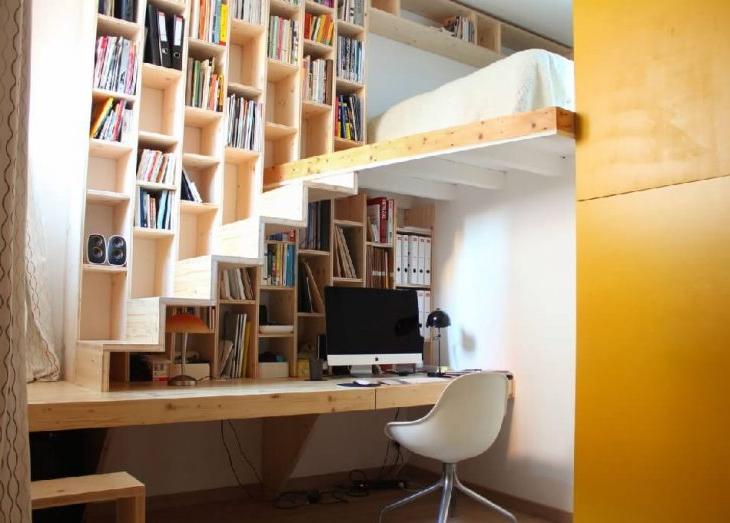 In case you had not noticed, stairs are one of the best places to store objects at home, there are times when it is not used, that's why we invite you to use them. Under them you can do many things, including locating a small work desk like In this case, isn't it great?
On the other hand, in this space they take advantage of everything and it has occurred to them to build a great and beautiful library in it! In this way, you will solve two very common cases: You will have a spectacular area for books and also, it serves as a quintessential decorative element, since the colors and shape that the publications create give it that special touch, it looks like a mural in the wall.
2. Under The Stairs Pantry Closet
Stairs, as we just said, are a great storage ideas because they are normally wide and deep, which allows you to come with great storage solutions. Normally stairs are close to the kitchen. Why not taking advantage of that and creating a nice pantry to stock all your nonperishable food? In this pantry, jars, boxes and all kinds of food find a nice and dry space to be kept.
3. Corner Storage Ideas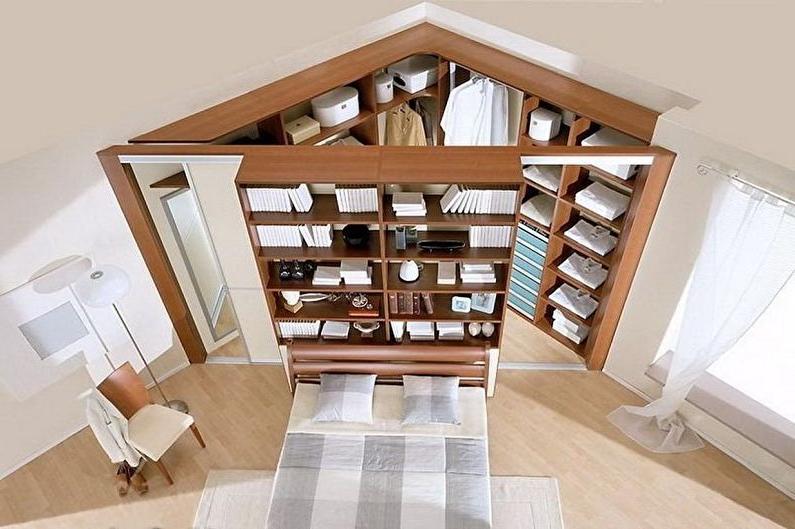 If you have an open corner in a room you can use ideas like this one and turn it into a large storage space. It is just a matter of installing a sliding door to closet he space and then installing a few shelves inside. In this example, this idea was tried in a bedroom, but you can do it in any place in your home. Also, complement it and make it more beautiful by creating a nice storage and decorating element like a library that will make it look better.
4. Storage For Cup, Dishes And Other Kitchen Elements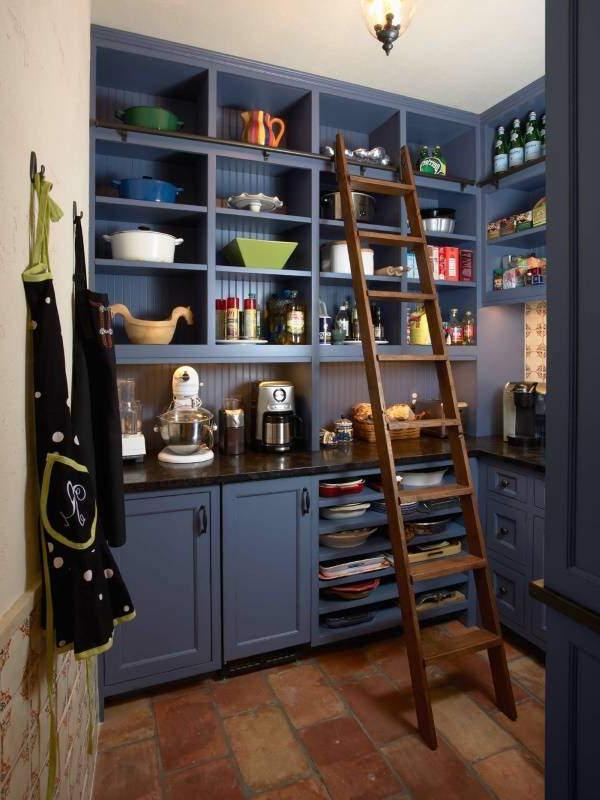 Any small corner in your home is a potential storage facility. The trick is to try to use it for whatever is near. In this case, a small space is used to place some kitchen elements that are not of everyday use. This is a floor to roof facility, so a stair is needed to reach some shelves.
5. A Gorgeous Storage Facility For A Closet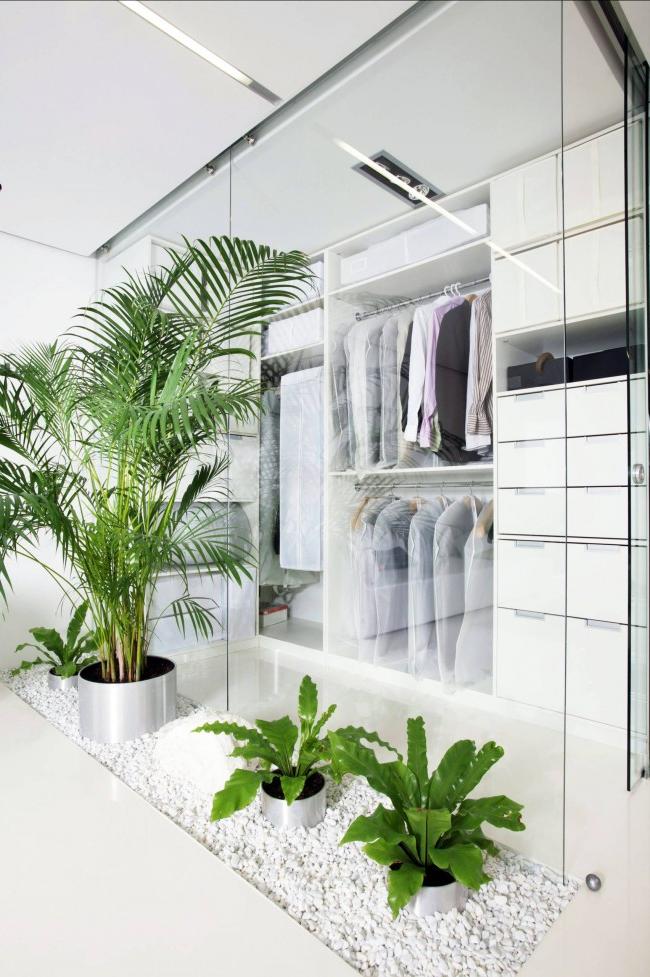 This is a storage made art. The walk in closet became a decorative element by installing a glass Wall to separate it from the bedroom and placing some plants in the fronts. Of course that for this to look good keeping everything in order at all times is a most.
6. Storage And A Home Office In The Same Space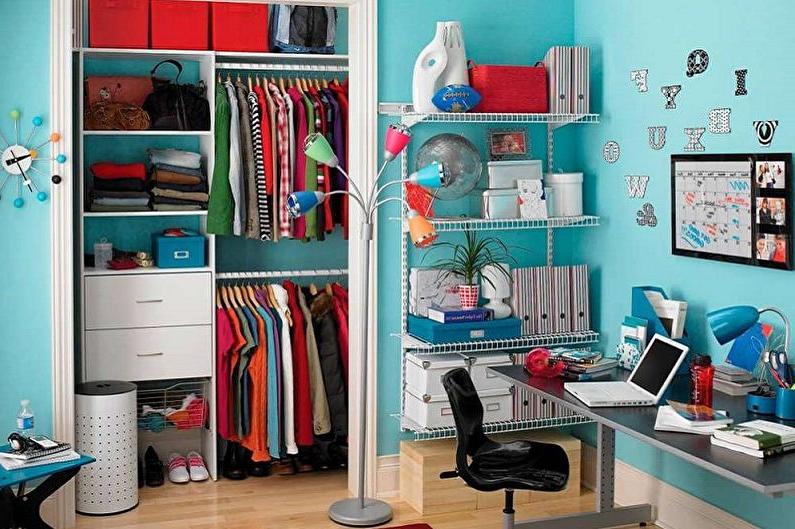 Furniture that uses vertical spaces is perfect for items like plant pots or your book collection. Thus, it will be easier for you to integrate decorative elements in your apartment regardless of its size.
This allows everything to be used to the maximum in this space, creating a corner storage area, a small desk for the home office and a closet to store clothes and other everyday items. It is an excellent use of space.
7. Large Storage Ideas For The Kitchen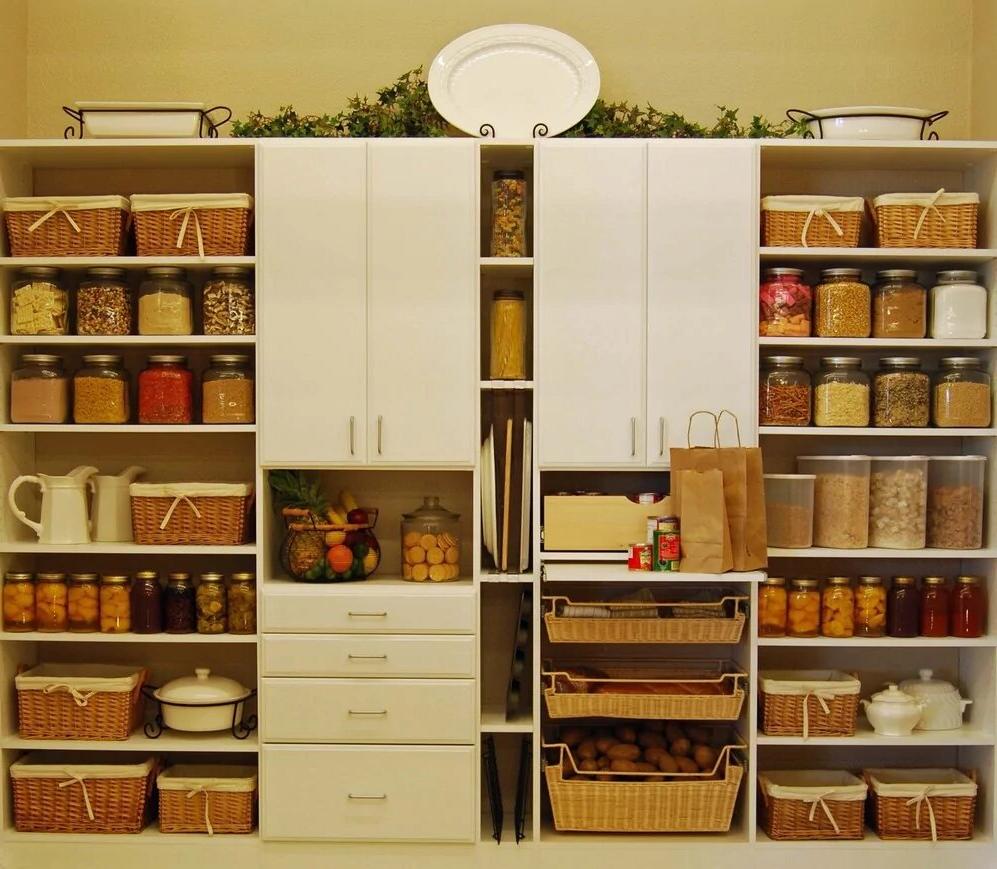 One of the modern solutions for small houses and even large houses are the shelves since you can place whatever you decide on them and allow us to separate spaces without making expensive installations. You can assemble it in a couple of hours and you can locate everything you need. In this case, a large shelf was installed in the kitchen that not only has open shelves, but also some closed shelves with doors and a few drawers, ideal for storing small things. There are also drawer-style hanging baskets, and the space is usable from floor to ceiling. Surely everything that does not fit you in the kitchen will fit you here.
8. Customized Storage Room For A Kitchen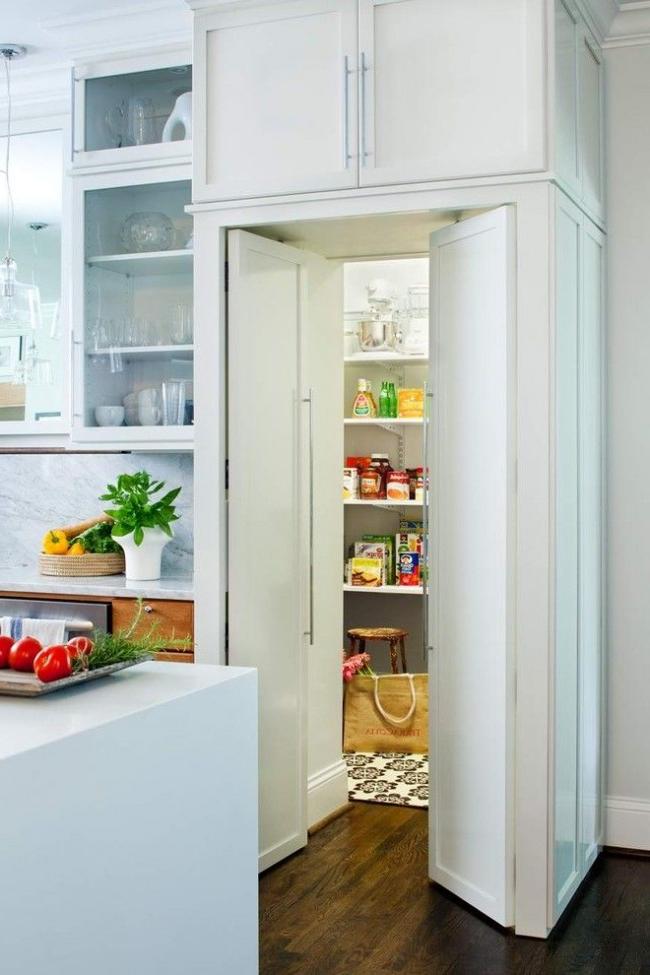 This storage room in the kitchen is intended to create extra space to store all that cannot be saved in the regular kitchen. As you can see, is a space especially built for this function, and even the ceiling space is well used. If you are going to create customized spaces, the best thing you can do is make the best of all of them.
9. Laundry Room Space Storage Ideas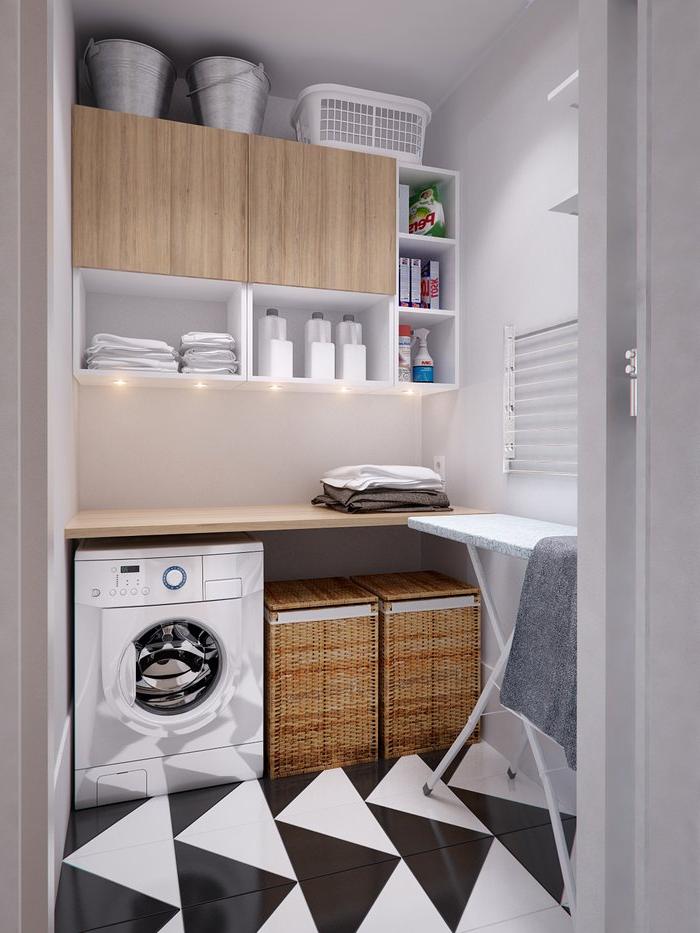 Storing vertically will always be a recommended idea especially if you live in a small house. Laundry rooms are normally very small, and that is why it is more important to make the best of every single inch of your spaces. In this room all the spaces are very well taught and used, by vertically storing everything needed. The use of vertical space can make even the tiniest space very usable.
10. A Very Elegant And Useful Pantry Right In The Kitchen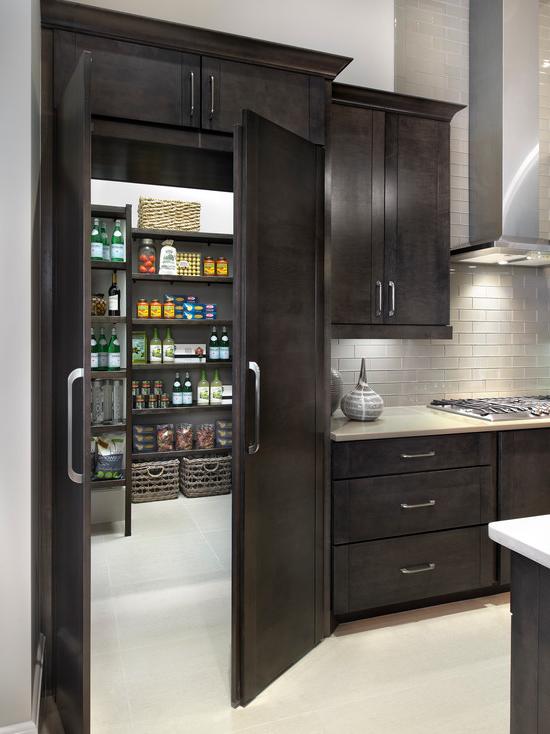 As we told you before, the best way to store is trying to keep things near the places where you will need things. In this case, what better place to set your pantry than right inside the kitchen? This owner has built a door with a cabinet on top as an entrance to the pantry space that now looks more combined with the rest of the kitchen.
11. Narrow Spaces Storage Ideas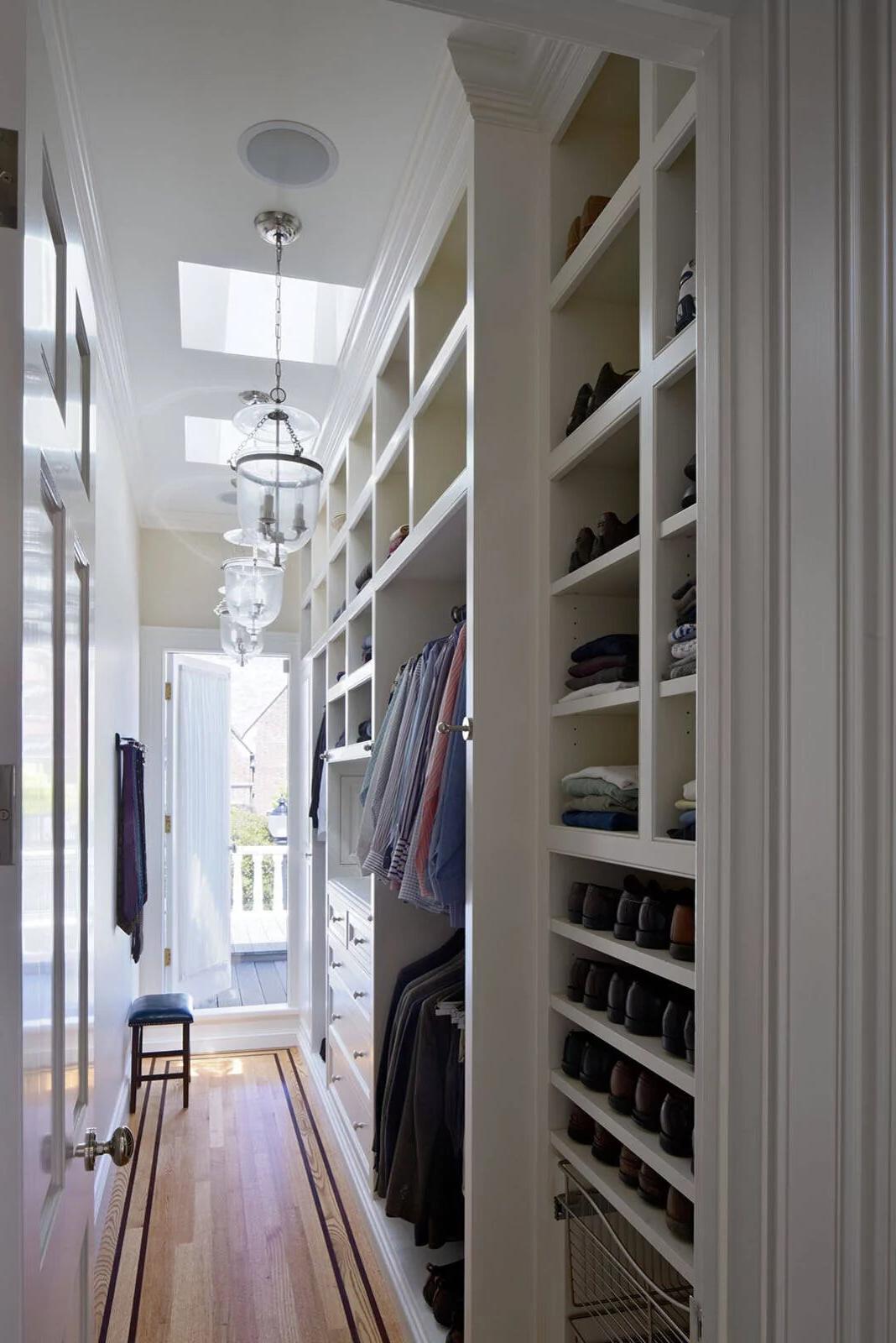 Even the narrowest space can be used for storage if you take a moment to think the design well. In this case, you can see how a long and narrow corridor was used to design a closet with shelves that go all the way from the floor to the ceiling, the best way to use narrow spaces.
12. Storage Space With Sliding Door For Pantry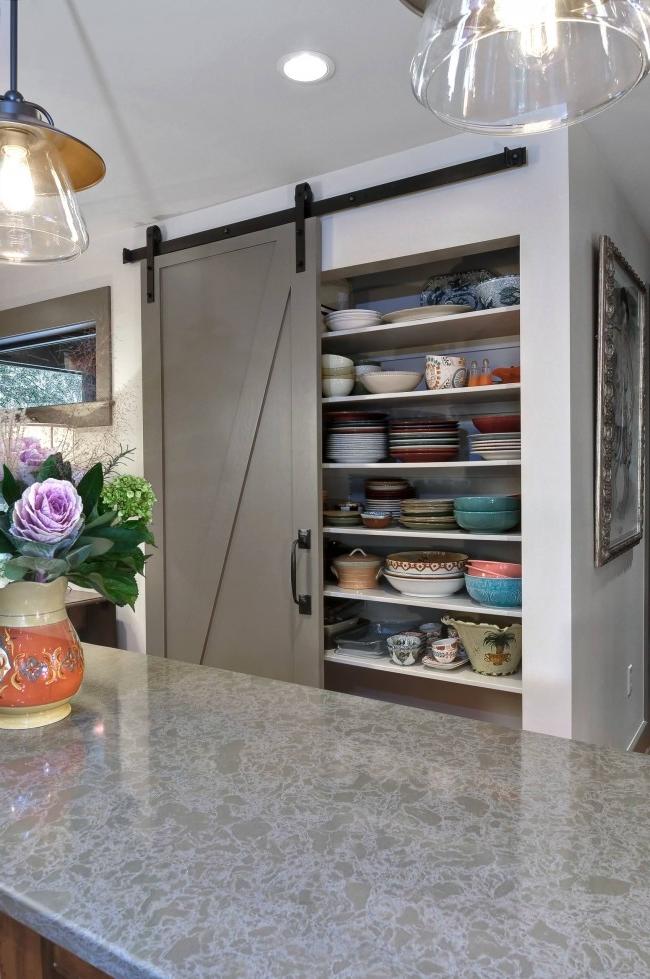 If you want to have a storage space that you want to hide well, but you also want to keep it spacious with nothing in the way, installing a sliding door easily does this. Sliding doors look visually great and do not take any space when opening the door. Ideal for narrow spaces like this one in the kitchen.
13. Pantries And Storage Facility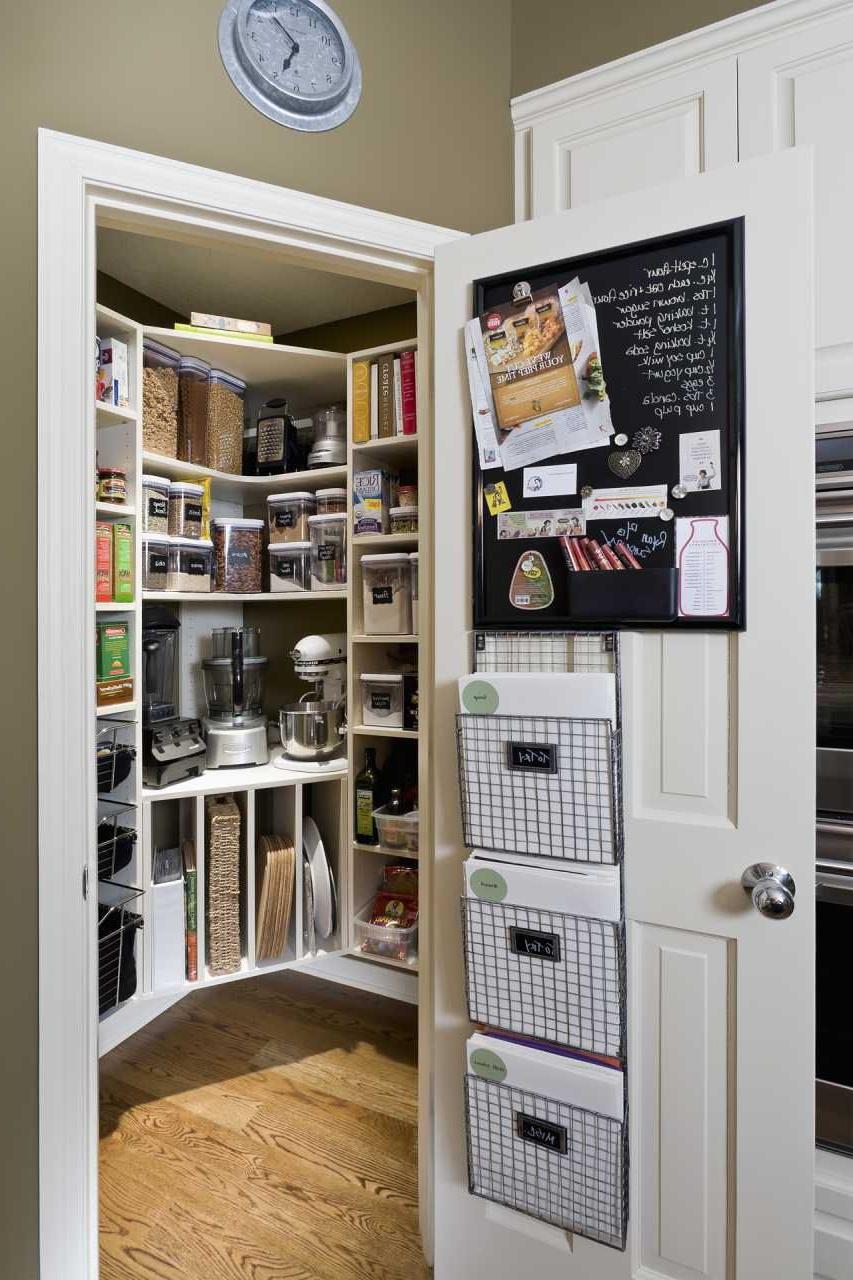 Installing a corner shelving space that uses the space smarter maximized the use of this small corner space. The different size shelves allows storing from small containers to larger appliances, and even the door is well used storing recipes books, and a small board.
14. Racks From Bottom To Top In The Entryway To The Pantry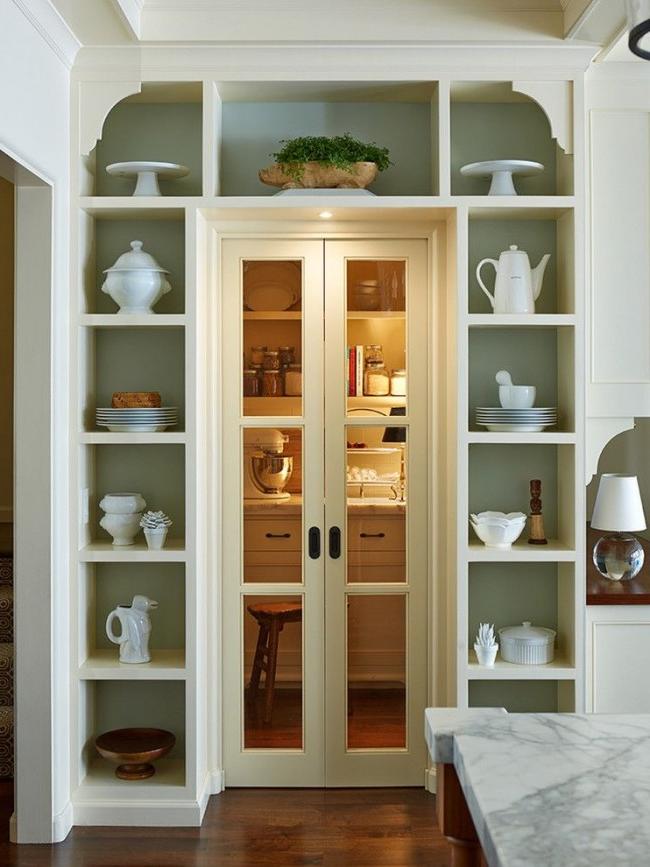 Sometimes we have space available at home, but we do not use it because we do not notice it. What areas are we talking about? Well, the walls, of course. That is another of the strategies for optimizing spaces at home. Now, to take advantage of them you need taller items and furniture such as shelves. In this example you can see how even placing shelves of different sizes that help to store beautiful and useful kitchen elements uses the entrance to the cupboard.
15. Great Storage Space Made In Wood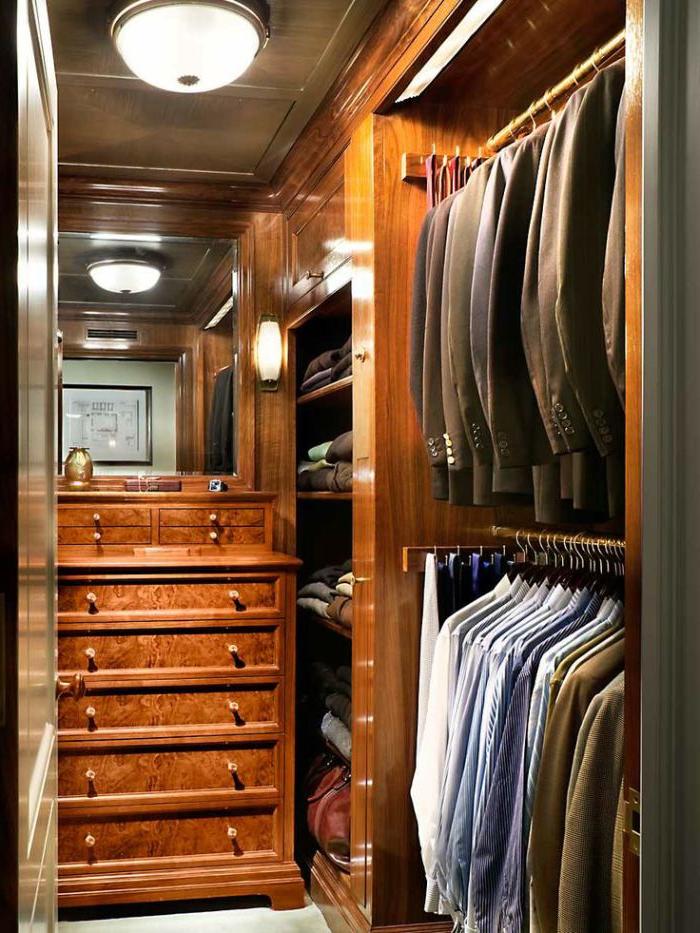 Give a touch of elegance and taste to your closet storage facility by using wood that never goes out of style and looks great. This gives a lot of personality to this male closet.
16. Impressive Semi Circular Pantry Space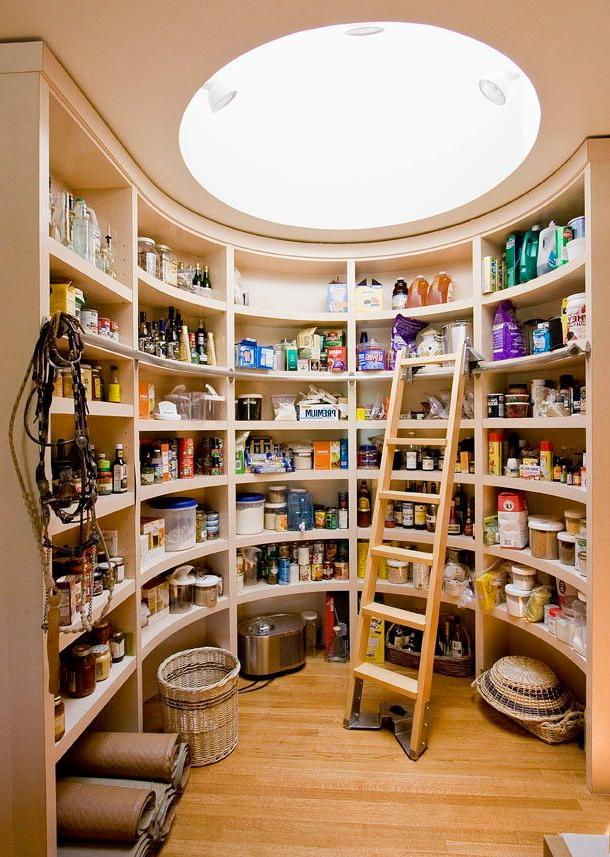 What about thinking out of the box and making a semi circular design in your corner space pantry? Storage these days can combine not only usability but also style, like in this example.
17. DIY Storage Ideas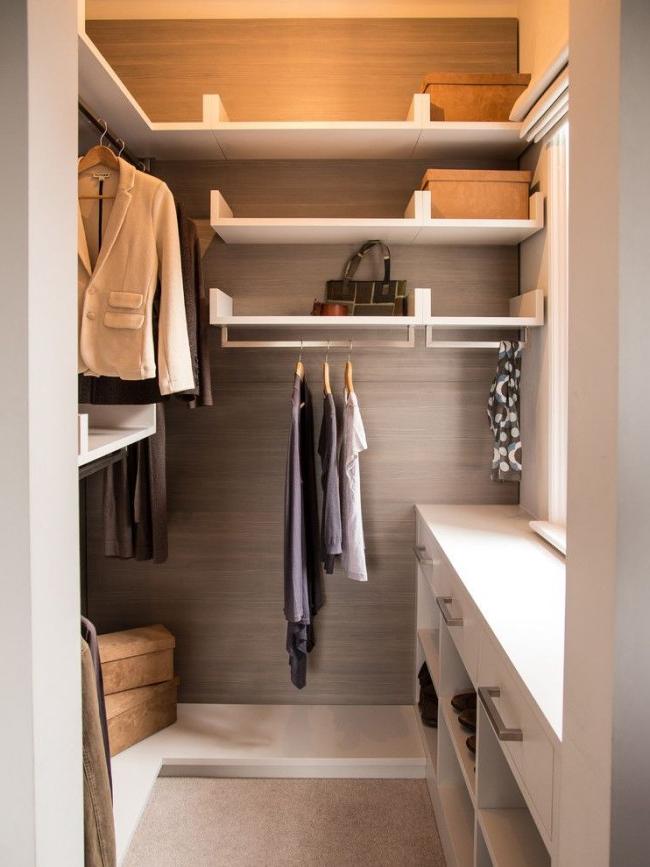 You can even create your own storage spaces with a little of inventive and time. Place shelves in different places to maximize your closet space like in this example.
18. Small Storage Ideas For Room In A Large Home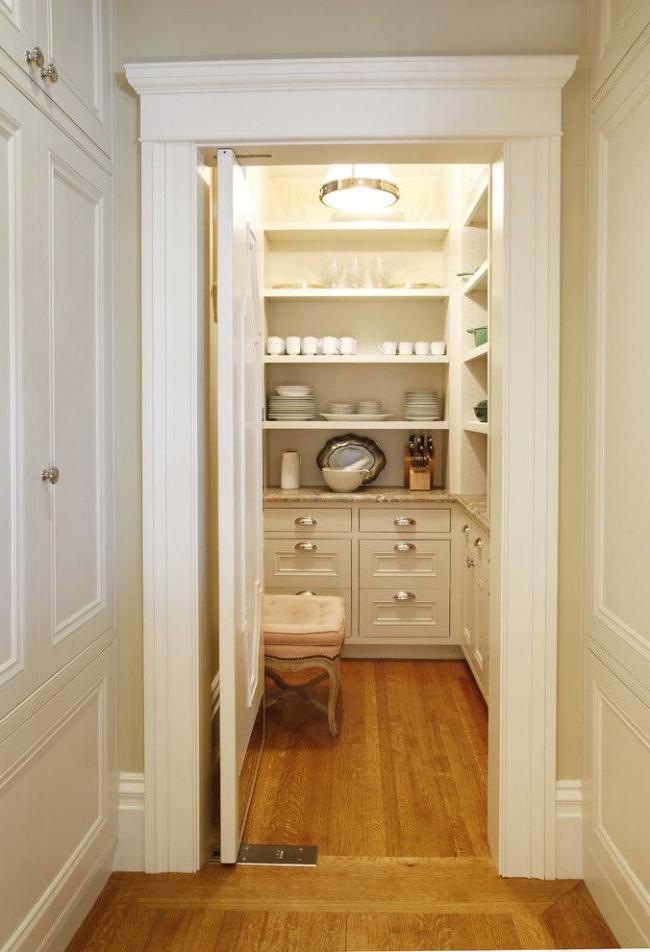 Regardless the size of your home, everybody needs storage, and if you have a little space like this one, you can easily turn it into a storage room. If it is in a hallway, you can use to store many things.
19. Basement Storage Facility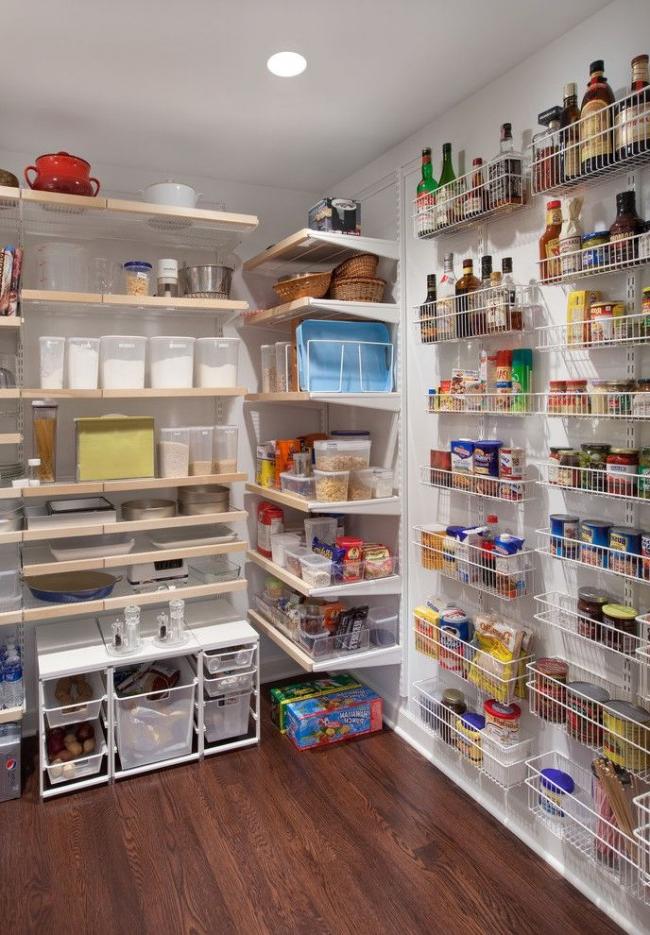 A preferred place to use for storage is basements because they are normally under use. Place some shelves to save anything that you cannot have upstairs. Just remember to have everything well lit and ventilated to avoid deterioration.
20. Storage Facility In A Small And Narrow Space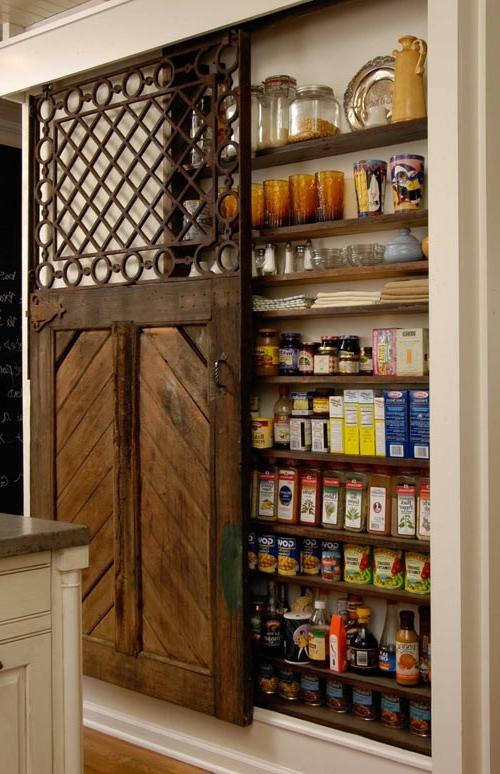 Even the tiniest space can be used as storage and look great. Check out these really narrow shelves to storage jars and bottles with a great looking old style sliding door.
21. Wines And Foods Storage Facility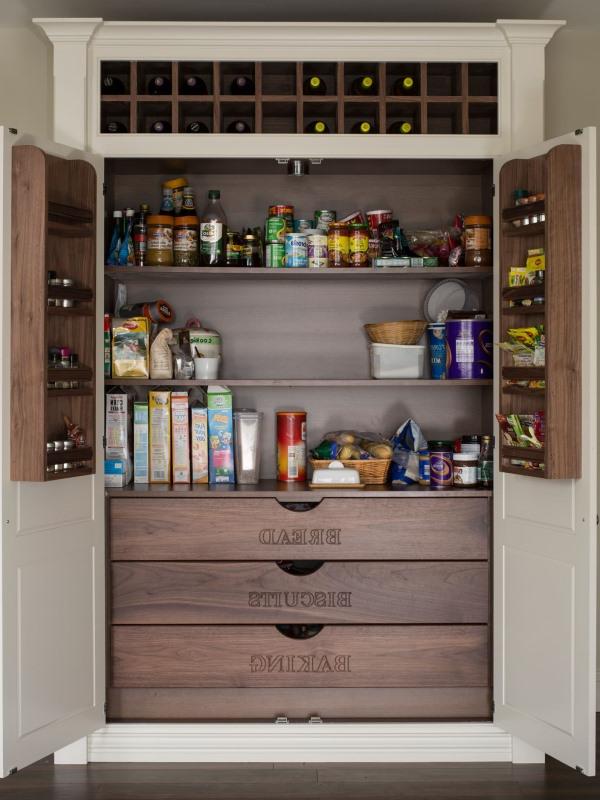 If you enjoy wine, create a pantry like this one to help you keep your wine bottles save while also keeping other food and beverages well stored.
22. Great Storage Ideas For A Small Home Or Apartment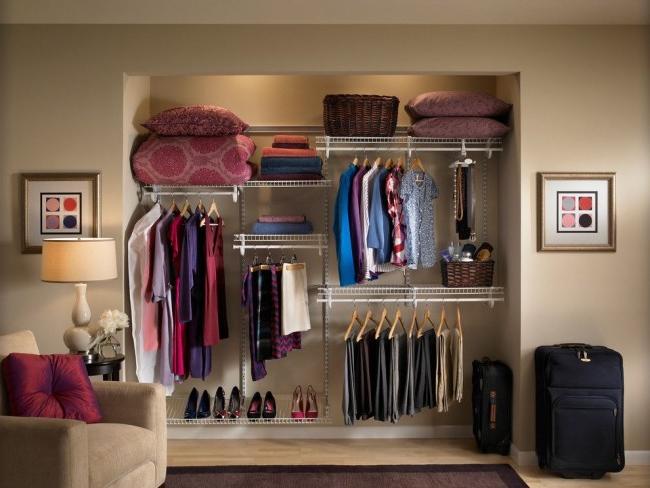 Seize every single space for storage, especially in small homes like this one that has taken this whole and turn it into a beautiful closet. You can install a sliding door to avoid things for being seen.
23. Storage Under The Stairs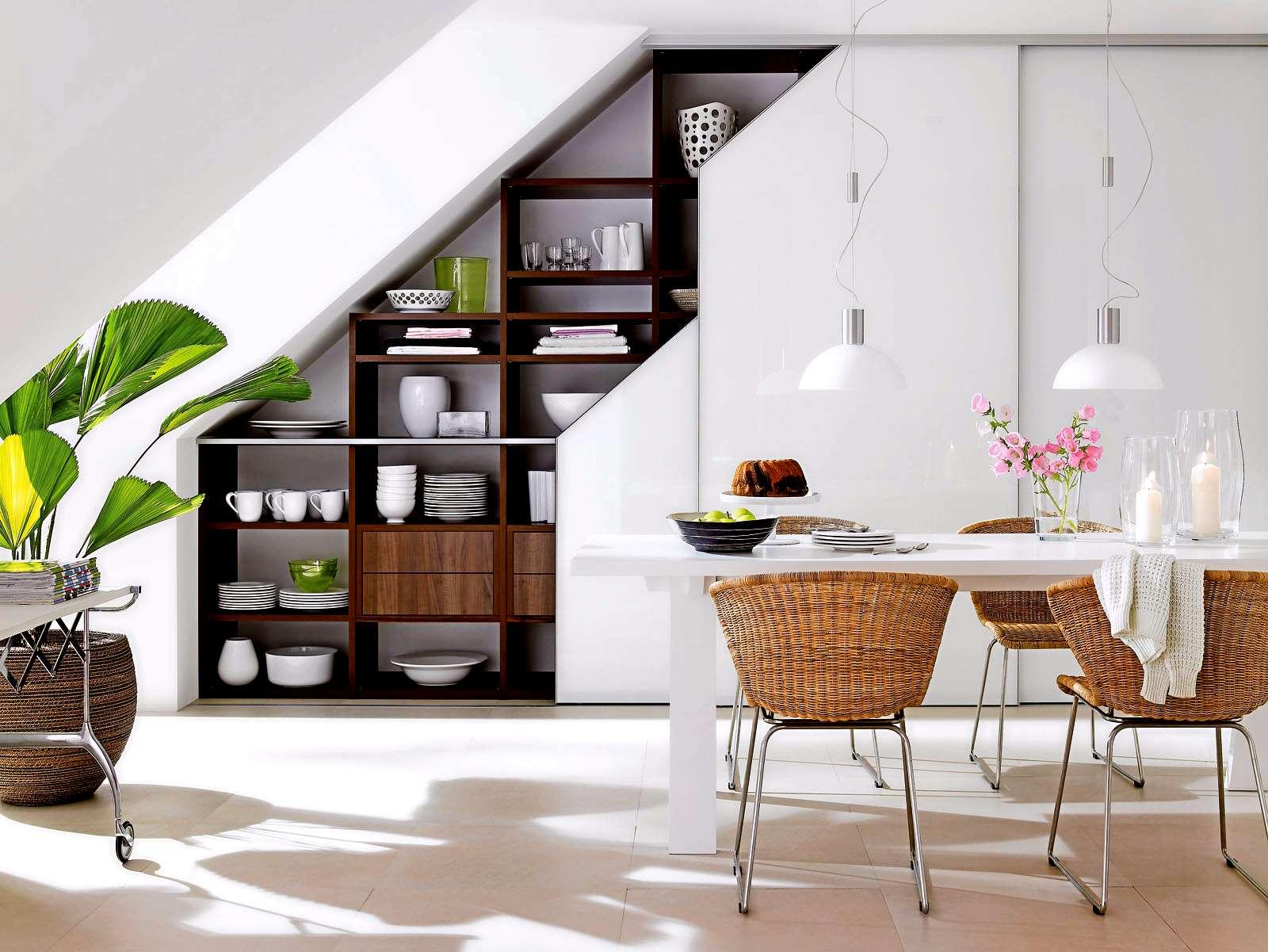 In this example, the space under the stair was used to storage dining room elements such as the dishes, cups and other. A sliding door hides everything when not in use.
24. Storage Room For Many Types Of Things In Different Size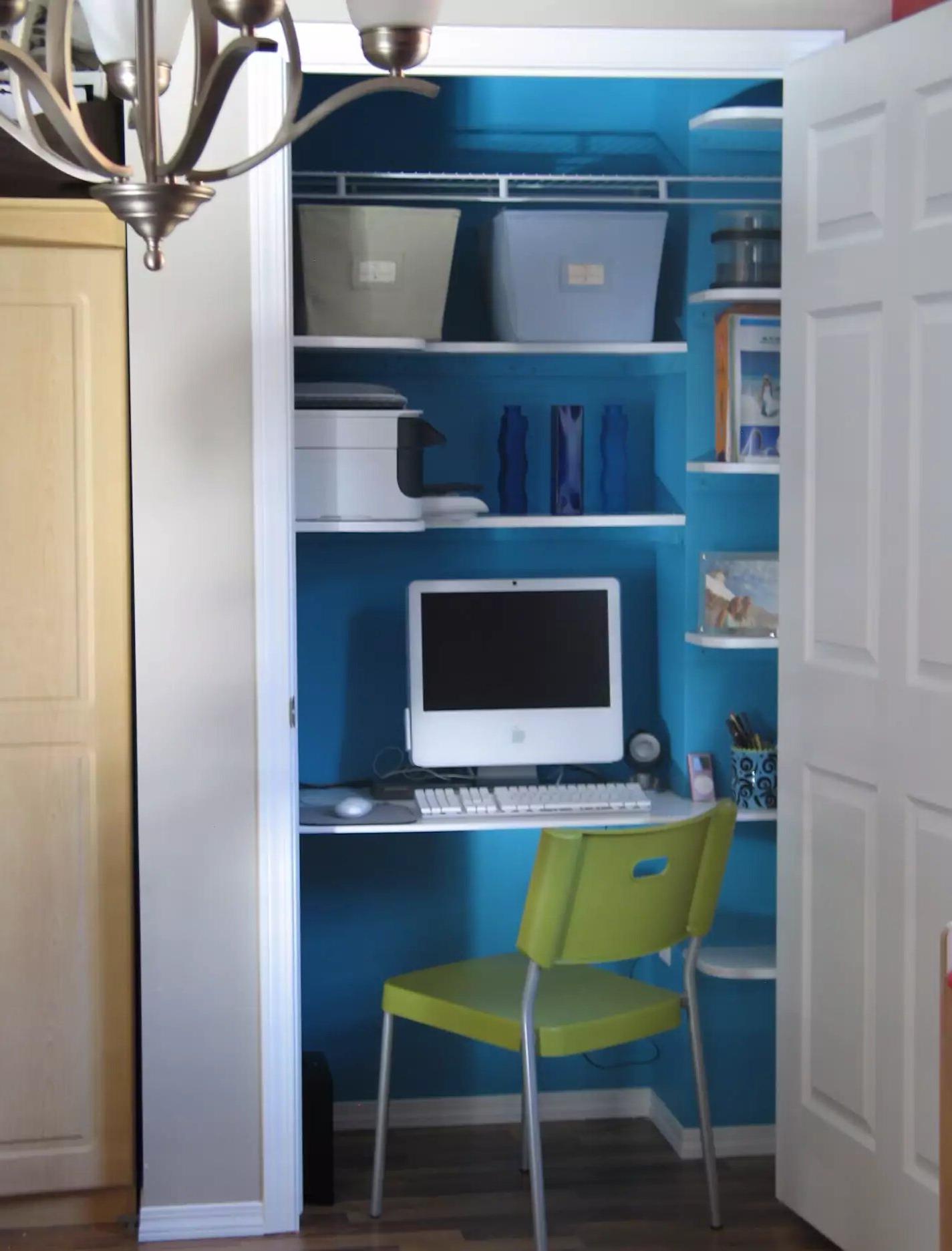 The best way to organize your belongings is to do it by size and by type, why? In this way you can put them together in a selected way. If the objects that you will locate are related it is easier to form a set: Books with pencils and notebooks can be grouped, or if you prefer: Portraits, stylish vases and colored candles. The combinations are endless but by doing it in this more meticulous way, you will see that the task is made simpler and faster, you will surely enjoy doing it!
25. Storage In The Kitchen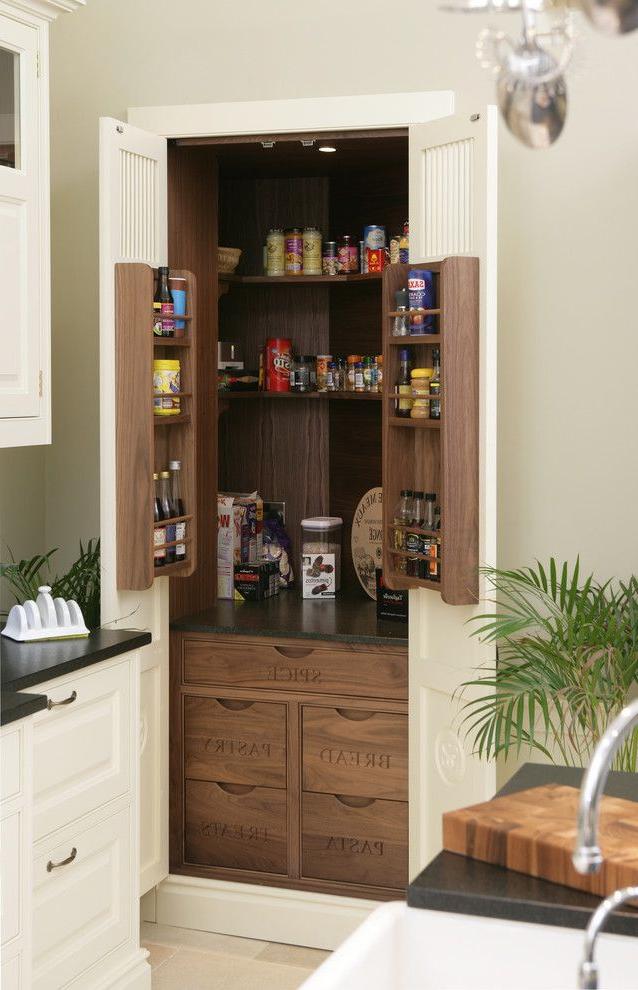 This small closet in the kitchen has shelves and drawers to make the best of the small space available. The wood drawers are identified to store different things.
26. Built In Closet With Great And Elegant Style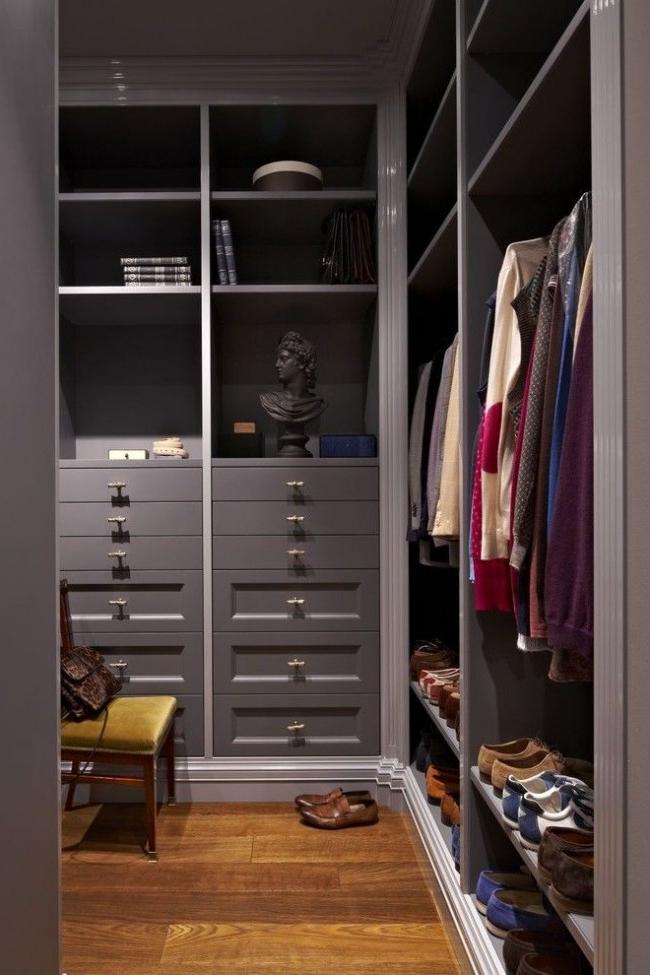 If you have the good look to have a walk in closet, you will still need to use the space wisely. In this example all the space is very well used to maximize the space and still look good.
27. Storage Facility With Wicker Baskets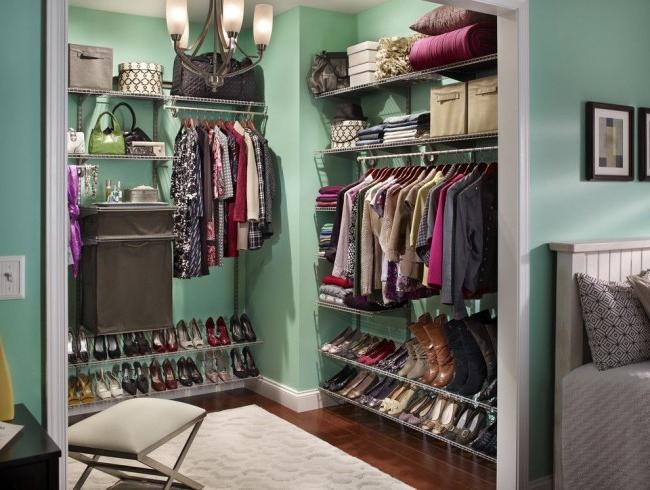 Although many people are no longer so inclined to wicker baskets, we can tell you that they are still very fashionable in the vintage style. The best thing about them is that they will always be as useful as in the beginning, you can put what you like in them, and they are very beautiful and even decorative. Place several in strategic areas of the house to offer comfort: In the bathroom as a magazine rack or in the kitchen area to store vegetables or fruits.
28. Customized Wardrobe Space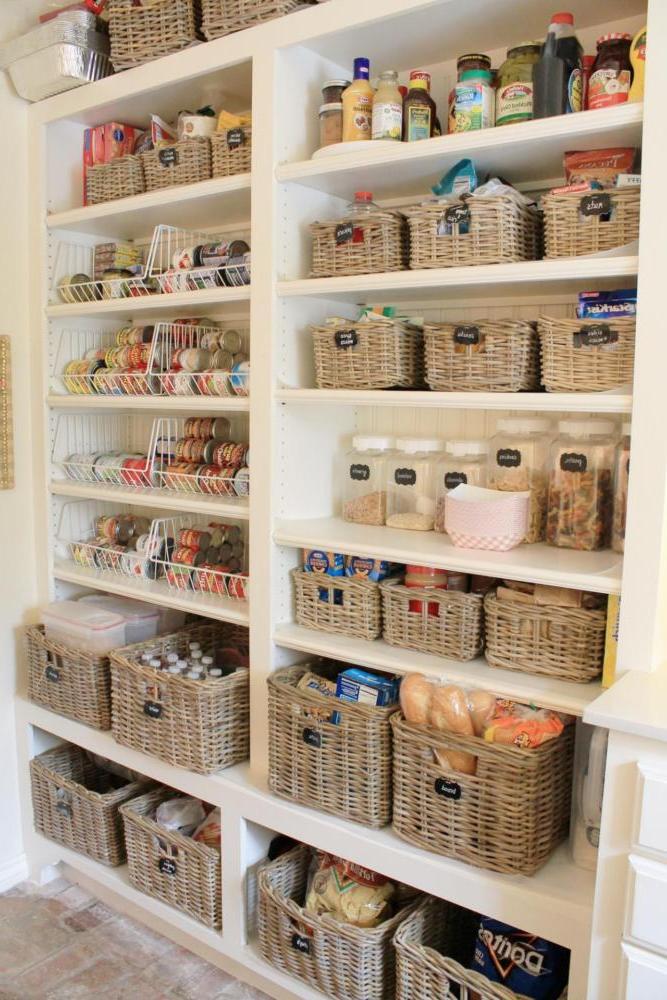 The corner was very well used and a customized wardrobe was built that stores all the bedroom elements. if you like to keep things out of sight, you can also install sliding or accordion doors.
Conclusion
Sometimes we go crazy because we believe that we will not be able to put everything in the home in order. That is why today we dedicated to give you the best tips for you to learn how valuable your home is and everything you can do to put it in order, it is more fun than you think.
If your home is not very large, do not worry. There is no reason for you to get rid of your large items. However, you need to strategically analyze where you will place each item. As a general rule, you should try to make each room feel free and, above all, fluid. What do we mean by that?
Well, we mean that the priority should be to arrange your furniture in a way that allows rapid transit through each room. If you have to make more than two turns to go from the living room to the kitchen, then it is better to change the arrangement of your objects.
On the other hand, you also have furniture that allows you to store objects inside such as poufs with internal compartments or beds with integrated drawers. These give you the space you need to store objects when you no longer find available places. In addition, there are many alternatives that turn out to be very attractive pieces of decoration.
But without a doubt, the best way to optimize the space in your home is to maintain order. There are many ways to do this, the first and most important being to immediately return each item to its place after use. Yes, it seems like a fairly simple concept, but putting theory into practice is often complex for some people.
Due to the rhythm of life that we lead, time is not a factor that overcomes us, so the bedrooms are often flooded with clothes that we take out and do not use. That creates a sense of clutter that consumes space within the room. So your clothing, books, kitchen items and other similar objects must return to their place after using them.
We are all always looking for ways to keep our home well organized, clean and tidy. Also, this is not an easy task if you do not have a clear idea of all the options that exist to store all the objects that we have at home, so that they can be at hand when it comes to using them or maintaining a well-ordered space. With our decorative items prostrate in an organized way. We hope that with the information regarding storage ideas we have given here, you will be inspired and have a more orderly home from today.