Windows with custom seats are very common in traditional UK homes and their use is spreading around the world today. It is very pleasant to contemplate the exterior sheltered from the cold and rainfall in a comfortable and padded interior corner, so today we will show you 40 examples of windows with custom storage benches that can give you ideas to design your own.
40 Window Seat Storage Designs For A Room With Amazing Style And Extra Space For Storing Anything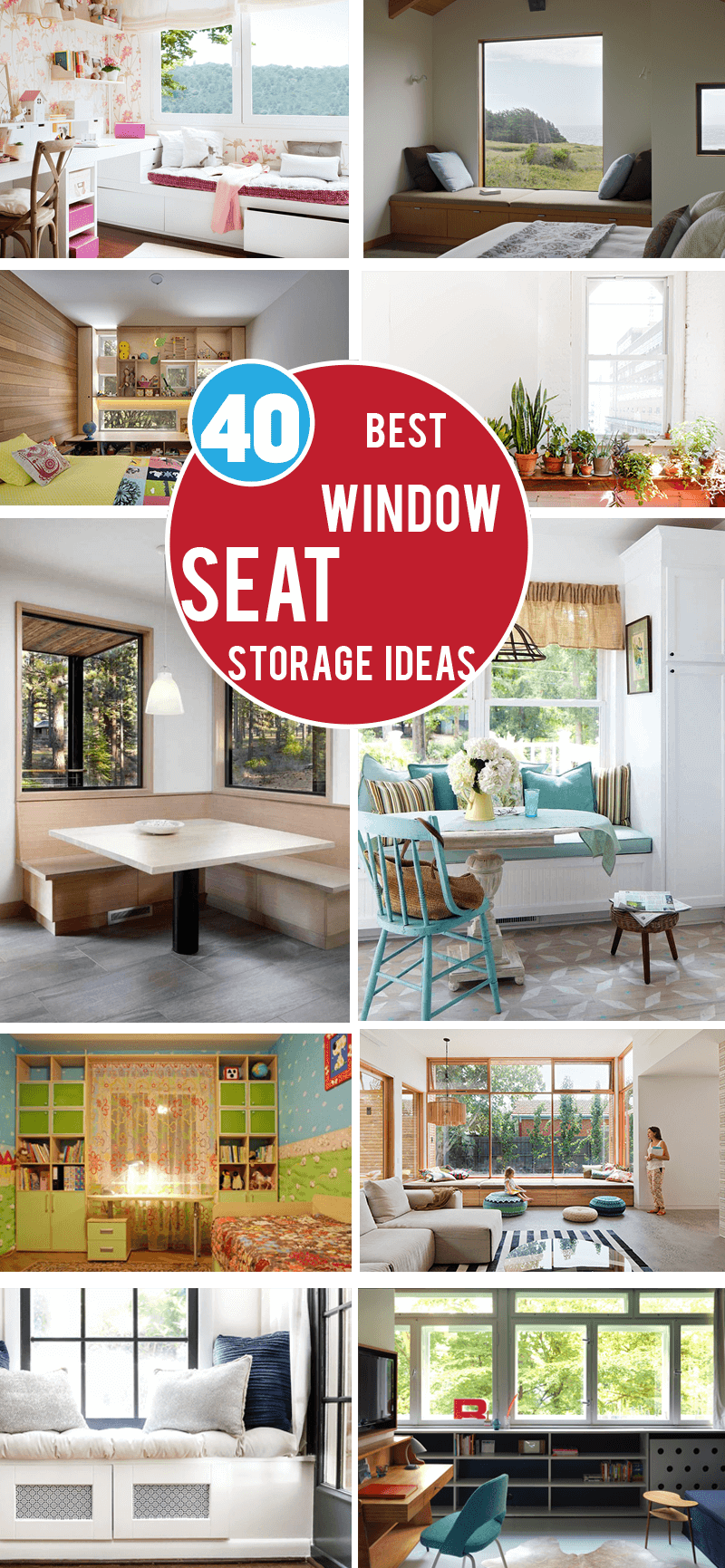 If you have a window with a nice view, it may be the perfect place to make your own special corner. A bench under a window to rest and relax read and enjoy a moment for yourself. Can you ask for more?
Being able to enjoy a little rest at home is one of life's great pleasures. And everyone, in those special moments, we have our favorite corner. It can be that comfortable armchair you have in your bedroom, or the chaise lounge in the living room.
Today we are going to give you some great ideas so that you can create your own intimate and special resting space, and that you can also store things there. How about building a bench under a window?
In addition to being comfortable and relaxing, these types of seats are very decorative and also practical, since many of them generally work for a second function; they are also comfortable trunks to store things. They can have drawers, doors or compartments with perfect shelves to place books and thus create a well-lit place for reading.
Is there really no greater pleasure than sitting comfortably on a sunny morning by the window to read, count clouds, or close your eyes and think of nothing?
Because if this seat also has a space to store, it is perfection itself.
The use of benches with storage under the window adapts perfectly to any decorative style you have in your house. That is a favorable point since it means that if you want one of these decorative elements in your home, you do not have to make changes in terms of the design and style of your decoration since you can always get a bench under the window that suits your home. .
And this is because not only can you find many different models in terms of style, size, color, material, type of storage, etc., in the various stores, but you can also send them to be made to measure, with which you will have a unique piece created just for you and that suits your particular tastes.
The ideal to create a bench under a window is to have a large hole (if possible, of course). A full-length window from which you can see interesting views.
Or instead of making a bench with storage space you can put a thick wooden shelf from one side to the other of the hole to make the bench under a window.
There are plenty of ideas to inspire you when building a bench under a window. Do you want to see a large selection?
1. A Storage Bench Under The Window In The Bedroom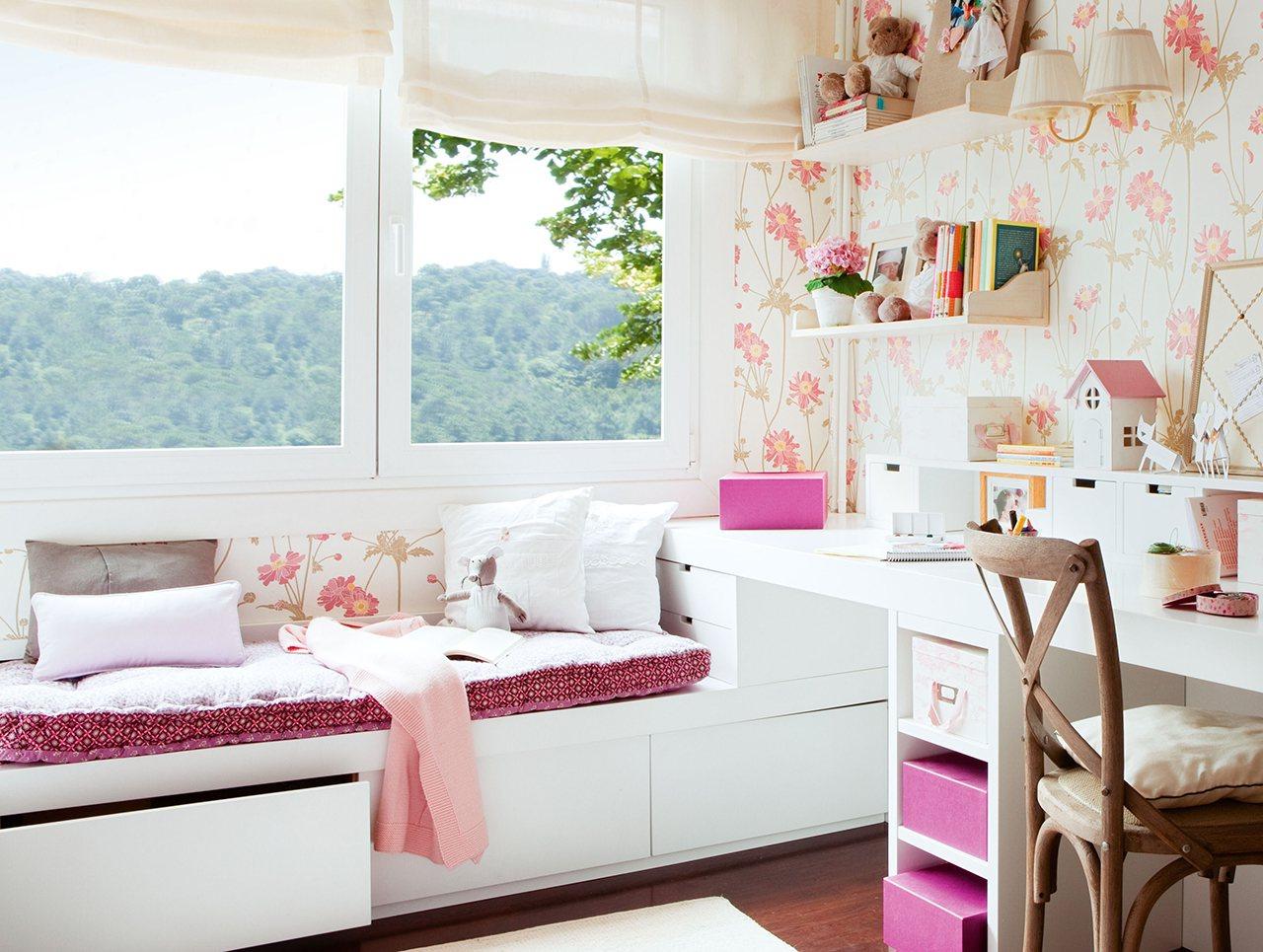 This type of seats with storage for windows are species of winter terraces that allow you to enjoy the outside landscape in those areas where the weather conditions do not allow outdoor entertainment. Who has not dreamed of watching the rain from a comfortable padded workbench in their own bedroom? That dream is reality in this house where the bank lets you enjoy a wonderful view.
2. A Desk On A Bright Wall Of A Small Room
There is no one-way to create a bank under a window. It all depends on the specific space. There are windows that have many different shapes and sizes, and several ways to take advantage of space. Many times you have a large window and space on both sides, allowing you to create a library area, with shelves from top to bottom and even a desk, as in this example where this shelved desk helps to take advantage of space without losing sight and lighting provided by the window. On the other hand, when you install these dual-purpose items, keep in mind things like the colors of the room. You can choose bright and cheerful colors like the one in the photograph.
3. A Built In Window Seat With Storage For A Living Room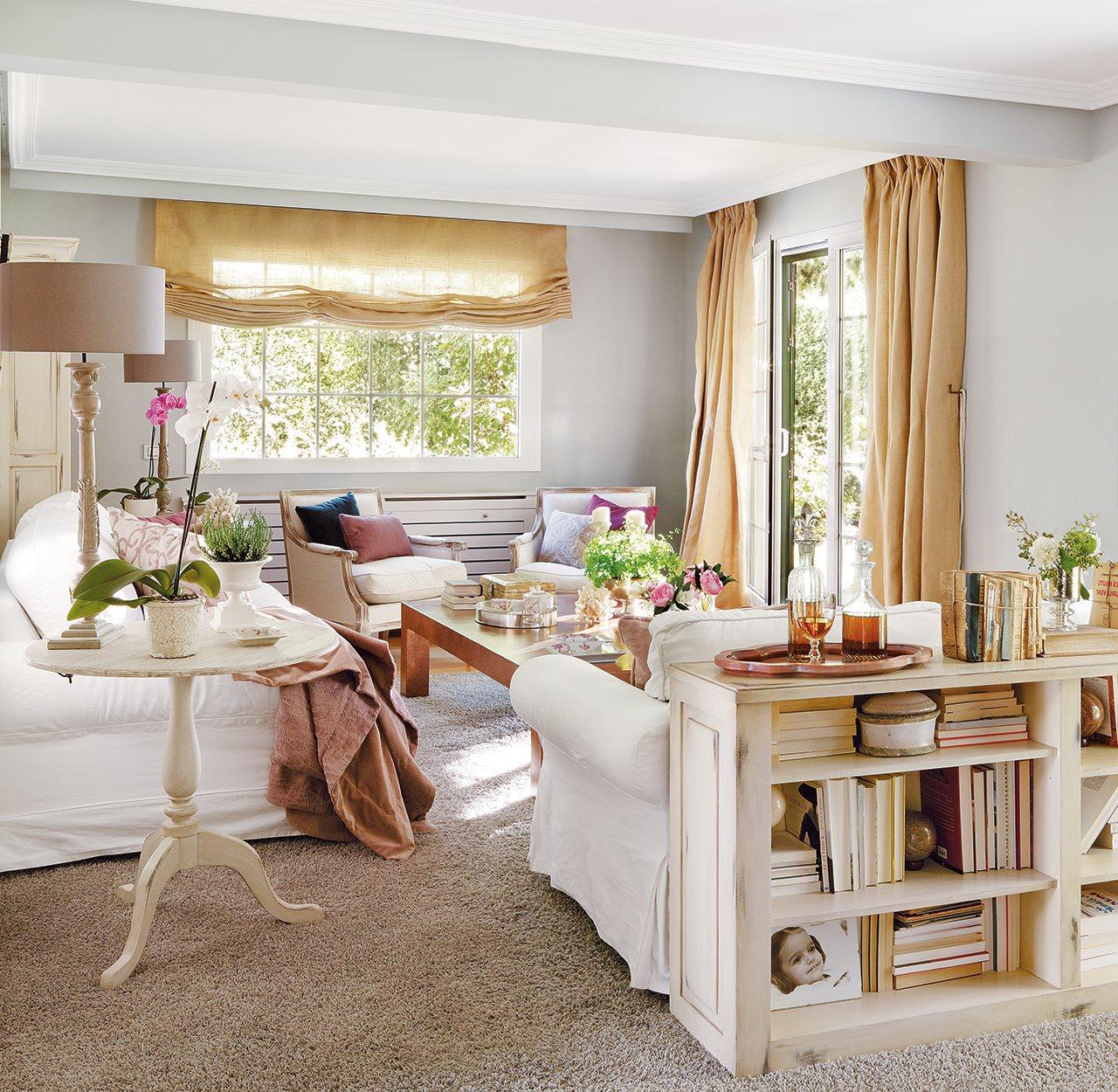 Having a home flooded with pleasant natural light is a dream for anyone. If this light also enters through large, well-oriented windows, the situation is very close to being idyllic. And if, to top it off, we enjoy a panoramic view from our large windows, we will feel like a movie house.
4. Extra Storage Space In A Romantic, Classic Style Bedroom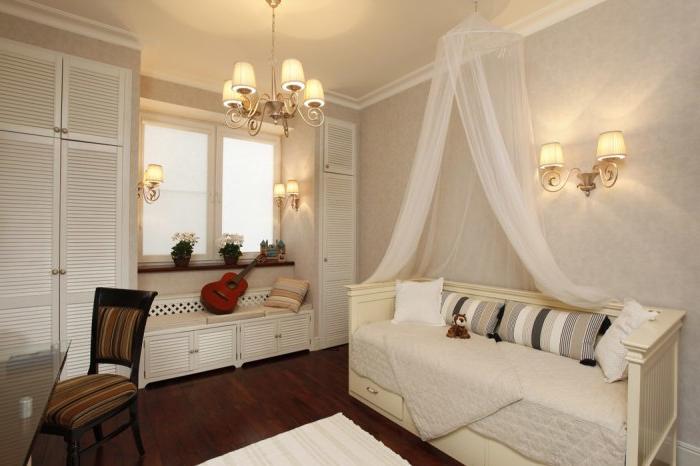 To increase the storage of your rooms, a widely used option is the window benches with storage with doors. These seats incorporate storage modules made to measure by cabinetmakers for their internal use. They incorporate small cabinets with swing doors, which lower the budget, but in exchange for greater discomfort, since you will have to bend down more to access its interior.
5. Cheap And Perfect Window Seat Bench With Storage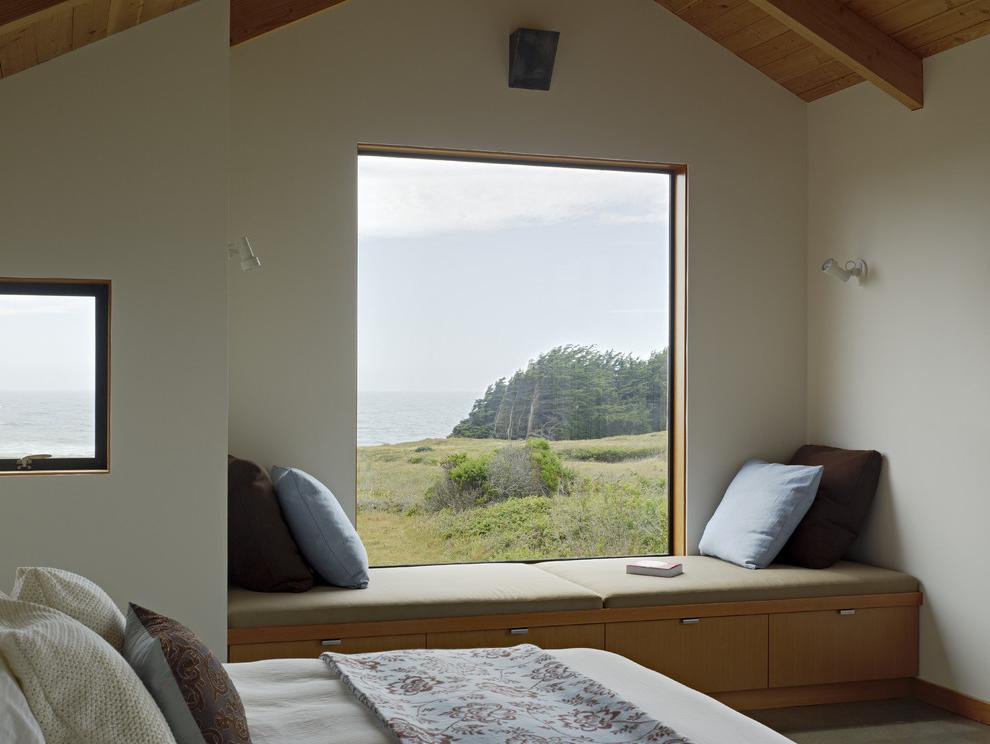 For a bedroom, window benches with drawer storage are perfect. These types of benches under the window are usually almost all carpentry, and incorporate large drawers to store cushions, blankets or other things that you do not want to have in sight. They can even serve as shoe storage. They are perfect for a small room like this, and you can find very inexpensive ways to make them yourself, send them to make or buy them in a store.
6. For Children's Rooms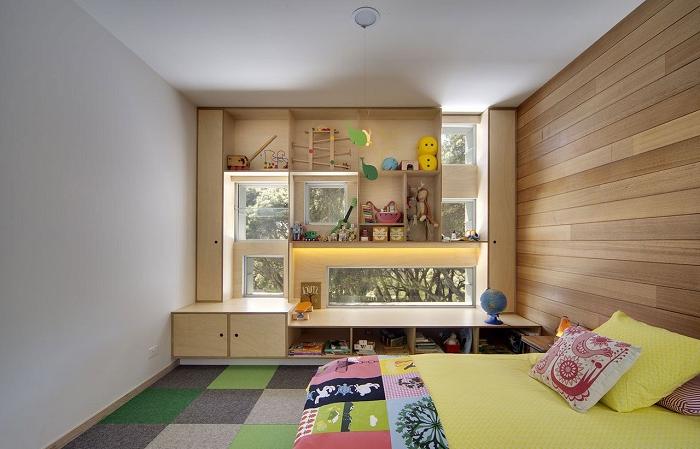 You may not live in the mountains, and you do not have an impressive landscape in front of the house, but perhaps you can see from your window a busy street with a fast-paced urban rhythm. Or a nice park full of trees. Be that as it may, think that the spectacle that can be seen from the bench under a window must be interesting, for one reason or another, for whoever is going to use it, so that it is their favorite place. That was the plan in this children's space where children can play and enjoy a beautiful view. Great right?
7. Classic Style Window Seat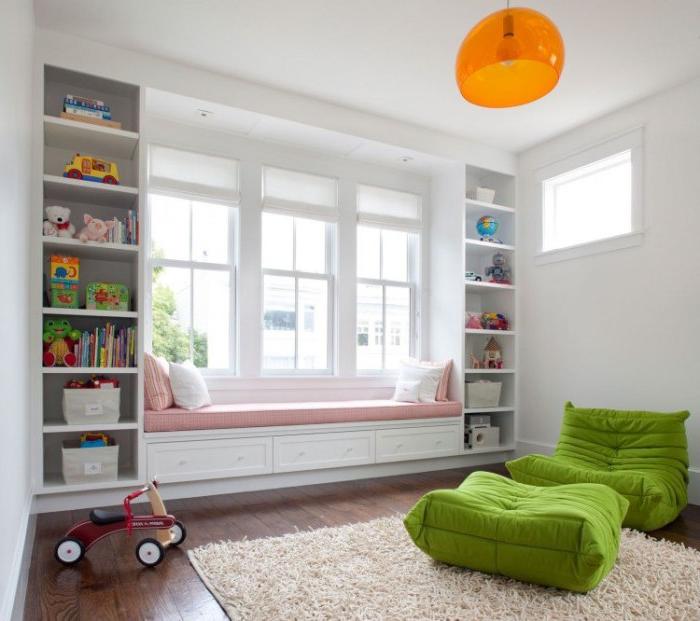 There is no doubt that having windows of XXL size is starting with an advantage. When we have large windows in any room of the house, the light that enters through them, or the views that we have in the background become one more decorative element. If you are lucky enough to have an interior with these characteristics, to make the most of this advantageous situation, place a comfortable bench so that you can make this space a corner for relaxation. You can choose a classic storage bench like this and let the view speak for itself.
8. Convenient And Comfortable Shelving On The Sides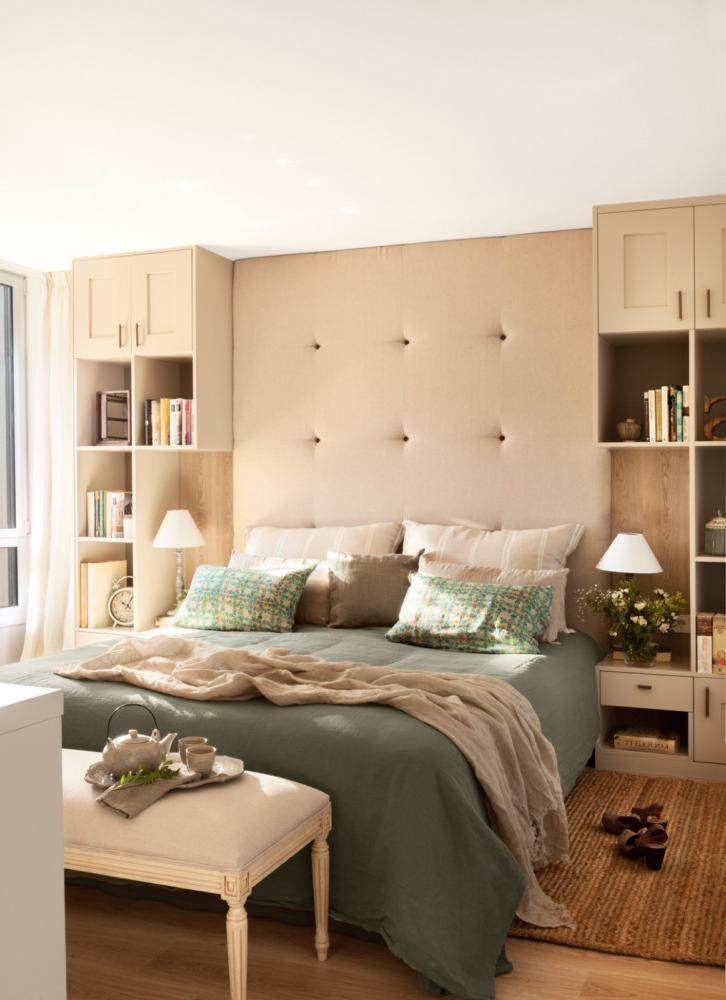 If we have a large window with beautiful views, we must carefully consider the configuration of the room to arrange the furniture in a way that is functional and at the same time enjoys the panoramic view, without detracting from the importance of the large windows. In this room, he opted for the use of space by building shelves on the sides of the head of the bed so as not to occupy too much space around the window.
9. Cozy Window Seat With Storage For A Bedroom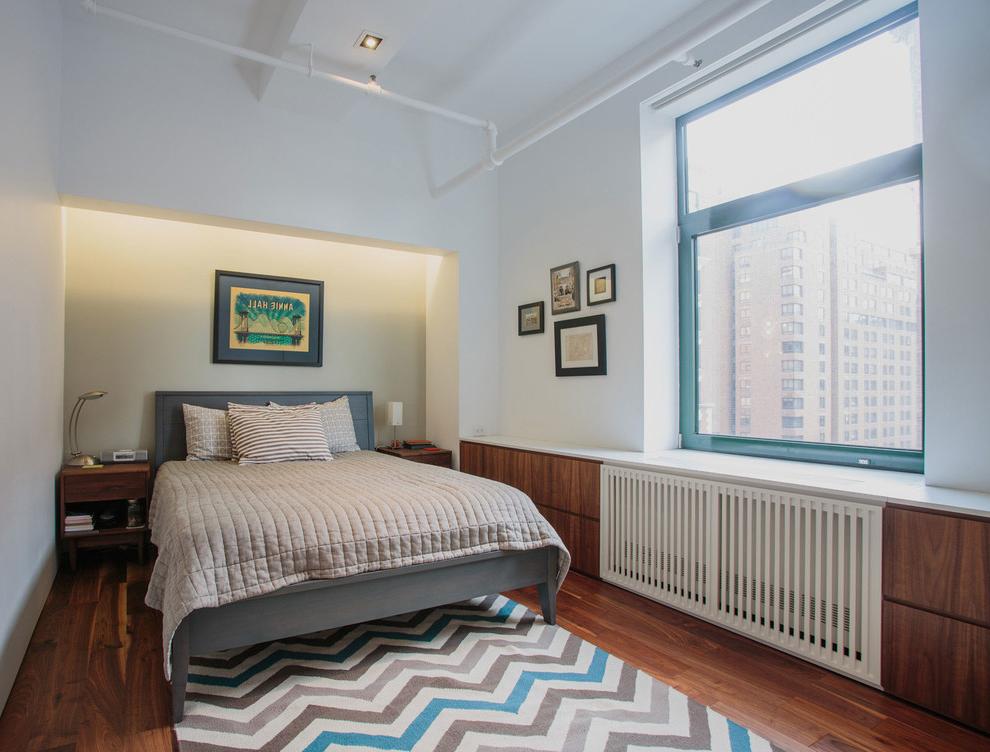 This comfortable room uses a bench below the window where storage is used to hide an essential appliance such as heating unit.
10. Cheap Window Seat With Storage For The House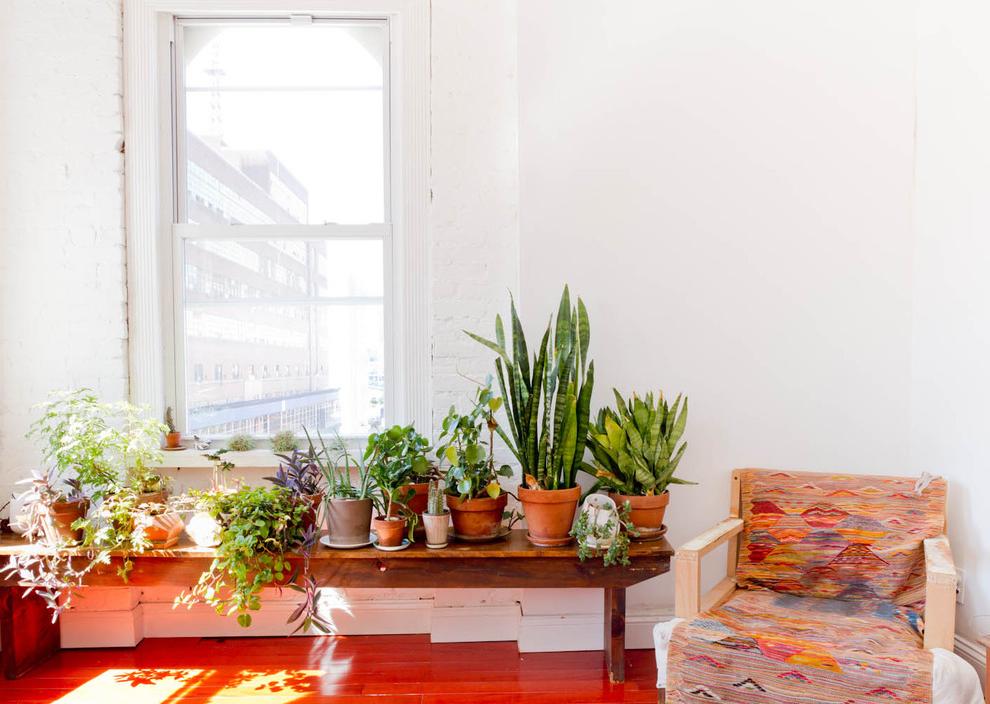 If you want to have a seat with storage for your window but you do not have it and you do not want to build one for any reason, there is no reason to worry, because you can create your own bench under the window that allows you to store things. In this case, a long coffee table was used and it was placed centered under the window, using it to locate some beautiful plants. You can do this idea just the same, leaving the table without pots in the center to get a seat to look at the window.
More Window Seat Storage Decoration On The Next Page…