19. Rustic Shelving Ideas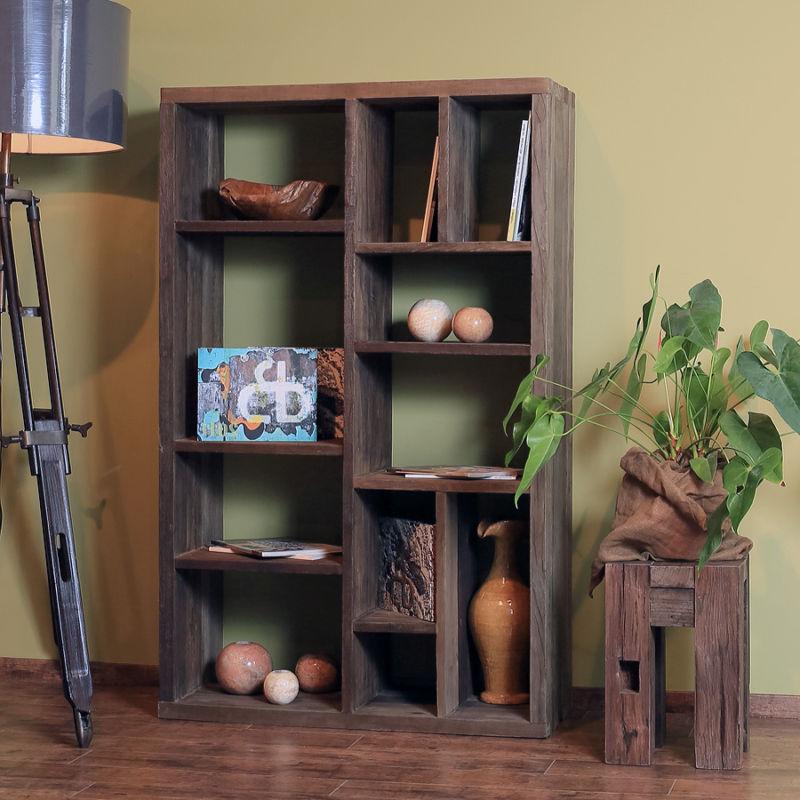 Nothing says rustic like thick wood, and this is certainly what people have in mind when they notice a shelf like this one. The dark, natural, thick wood is the first noticeable factor, as well as the natural feeling it gives by keeping its natural color that matches almost exactly the color of the floor. To accompany this beautiful shelf, a small bench style little table completes the set that works perfectly on a vintage or country design.
20. Rustic Wall Shelf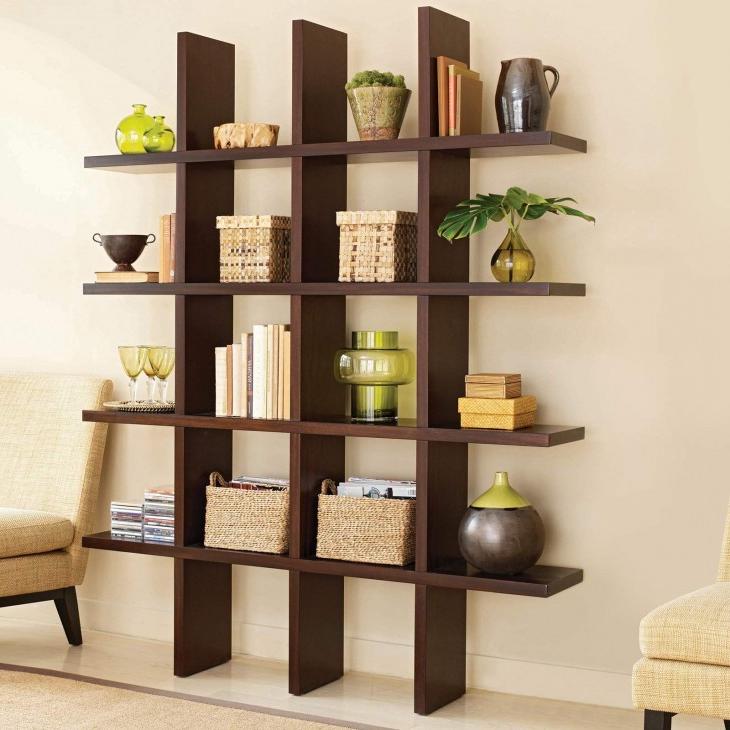 A piece of rustic art on a modern room can work wonders when is complementary. In this case you can the elegant room with beige colors being enhanced by the rough wood of the shelf that holds all kinds of items.
21. Wall Shelving Ideas For Small Rooms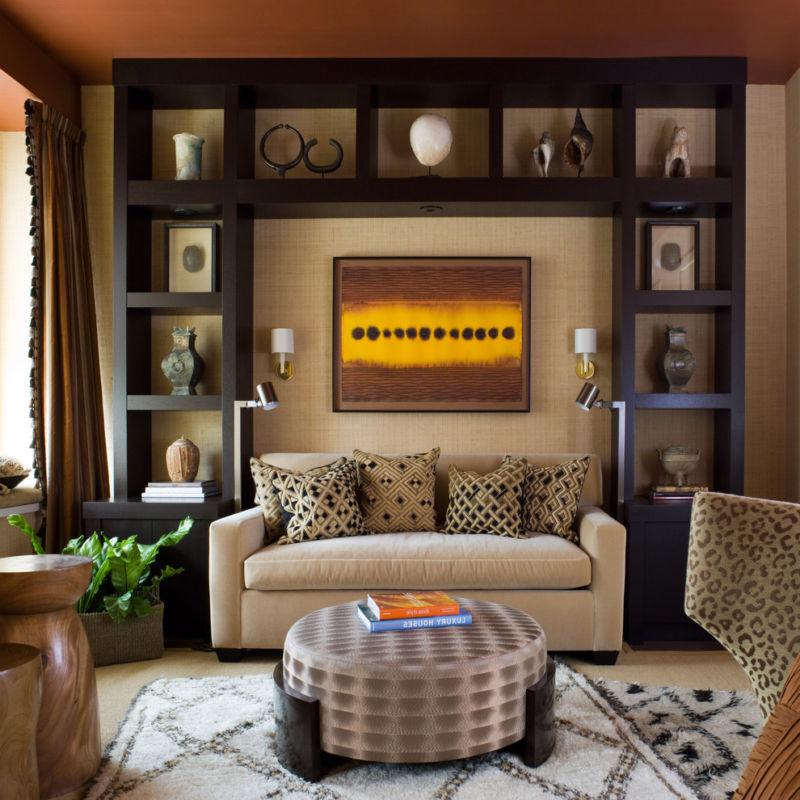 This is a great idea for small spaces, because the shelf is placed on top of the sofa, which allows to make the best of the available space in order to gain some storage room and to create a cool design.
22. A TV Wall Shelf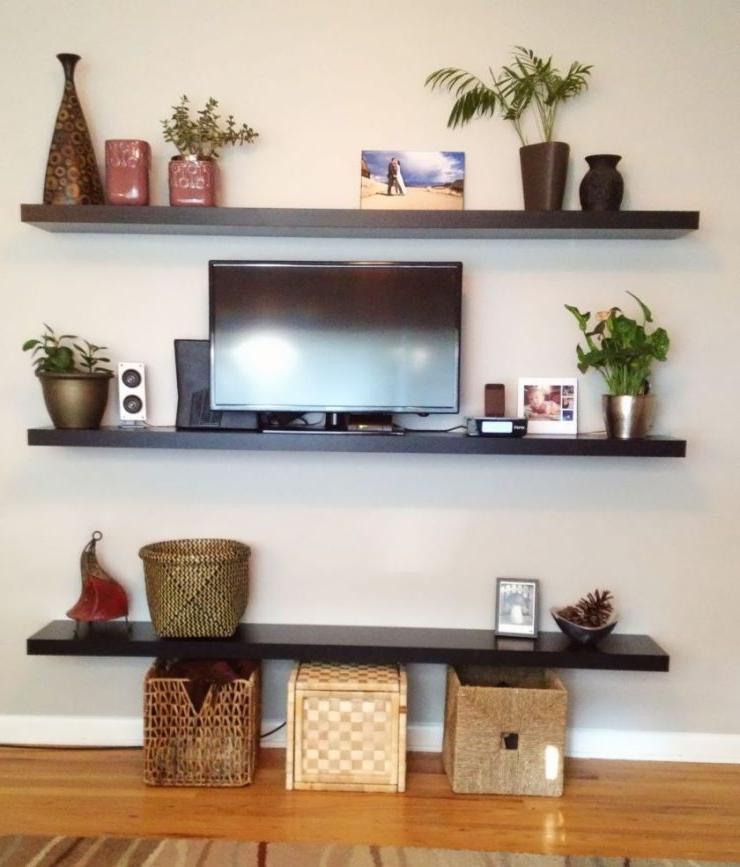 Watch TV with style by placing a nice modern shelf like this on front of your favorite couch and enjoy watching your favorite programs with style and grace.
23. Kitchen Shelf To Seize The Space Under The Stairs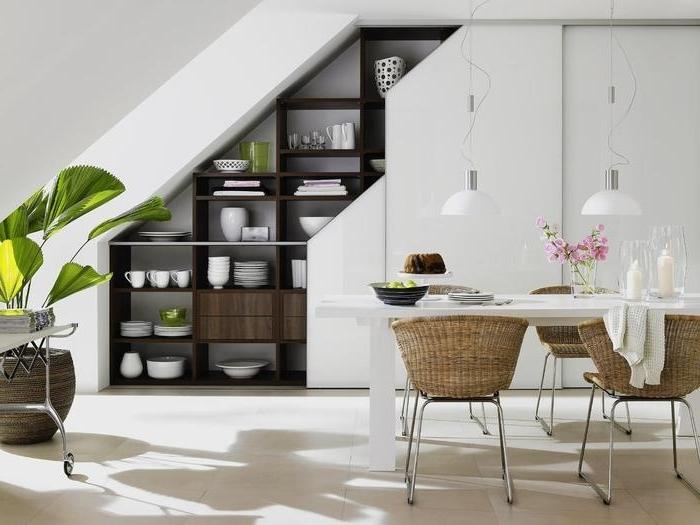 Shelves can be visible for everyone, or like in this case, covered by sliding doors like these ones, that makes that the kitchen look perfect and tidy with just moving the doors from side to side.
24. A Shelf With A Unique Shape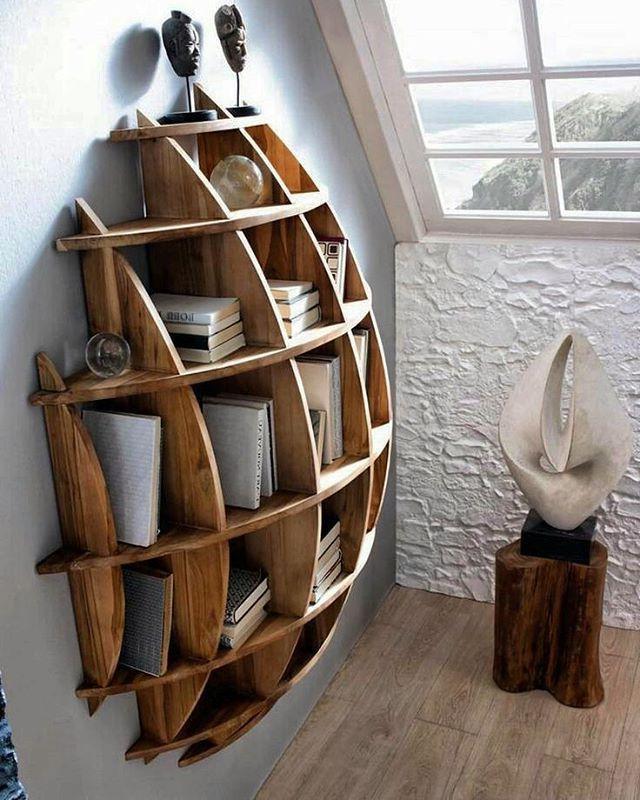 Shelves come in all forms, color, shapes and more, and this shelf is a perfect example of that. Its shape makes it seem like it comes out of the wall, and its color and finishes makes a rustic piece with modern touches, which makes it match in almost any kind of room.
25. Unique And Modern Wall Shelf Design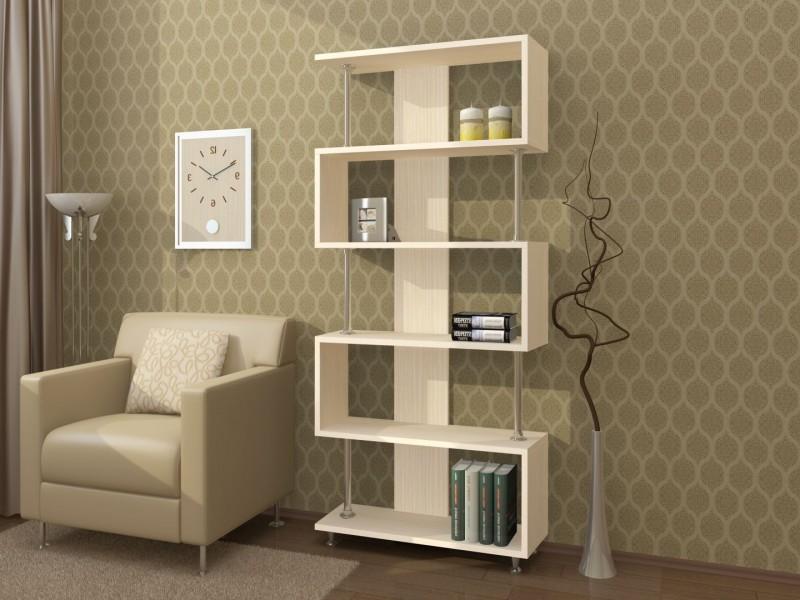 Make a modern space in your living room by adding an impressive design like this wall shelf , that has a very stylish design to add a modern touch into any type of room.
26. Unique Arch Wall Shelf Design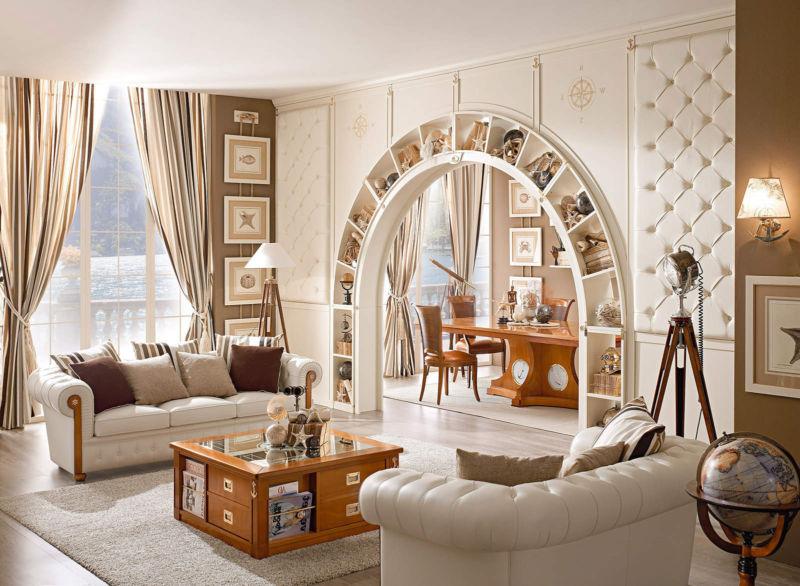 This shelf definitively is impressive. That arch shaped design is also what separates two rooms, serving two purposes at the same time. The white shelf complements the elegant design of the room, as well as the color scheme used on the whole house.
27. A Wall Shelf Ideal For Kids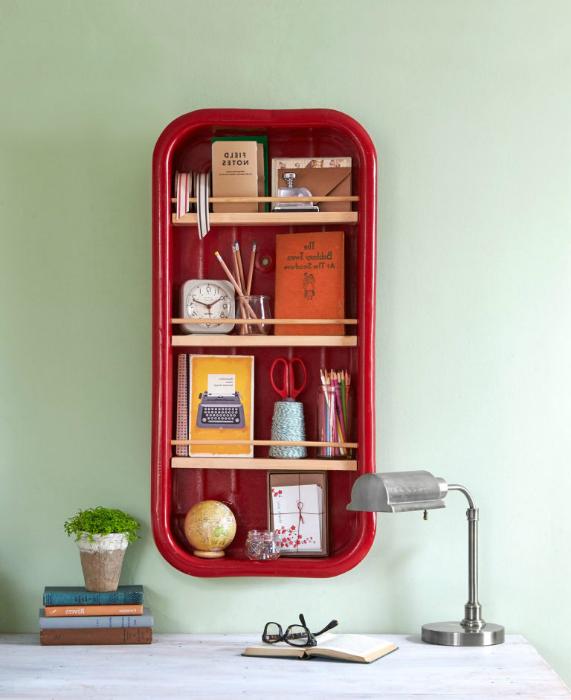 This is a fun and small wall shelf ideal to use on the kids' room to store books, notebooks, pencils and more. The size makes it perfect to place it on top of a desk so the kids can have an easy access.
More Wall Shelving Ideas On The Next Page…