28. Wall Shelf To Display Items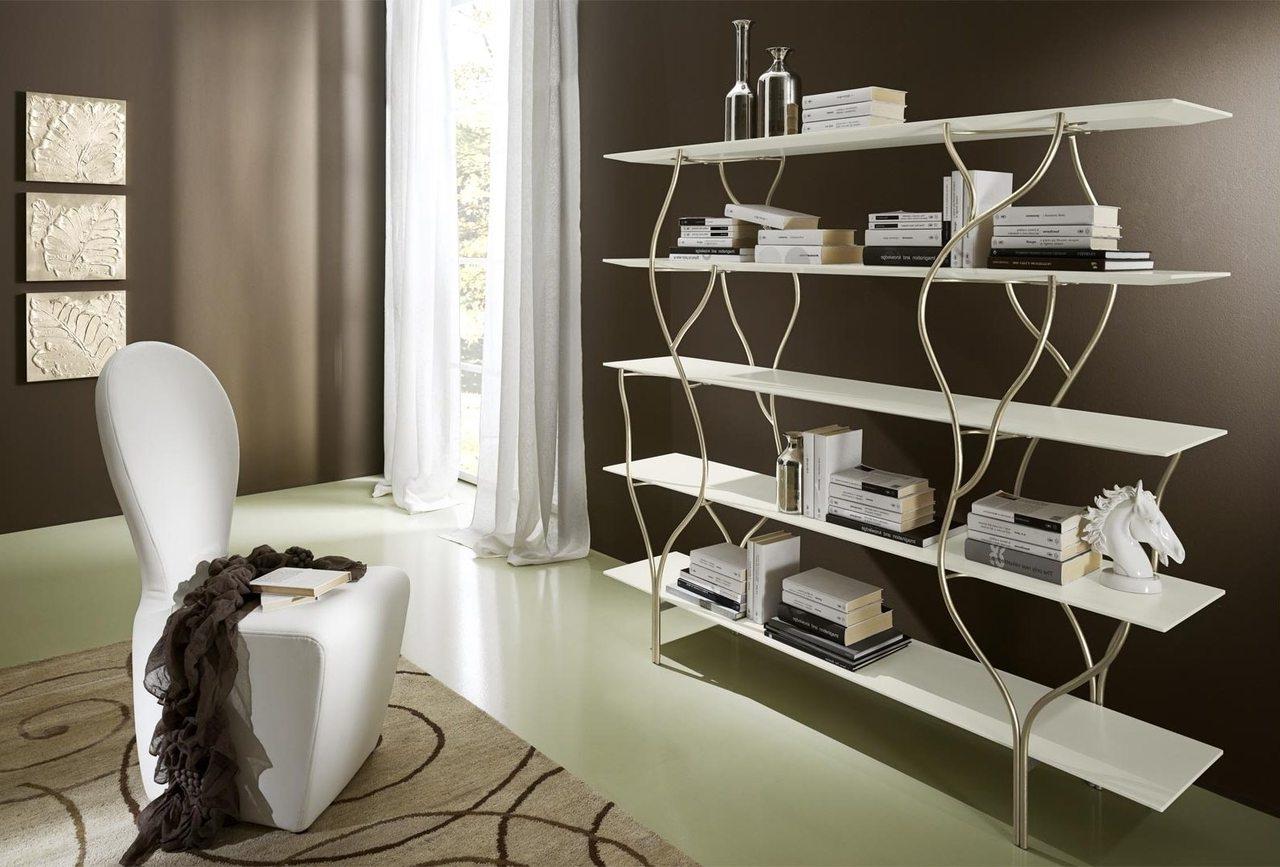 This wall shelf is specifically designed to showcase people's most appreciated items. For that reason it has been beautifully designed with delicate shapes, colors and materials, to enhance anything that is placed on it. This is a very elegant option for those who want a beautiful shelf for their beautiful belongings.
29. A Big Size Book Shelving Ideas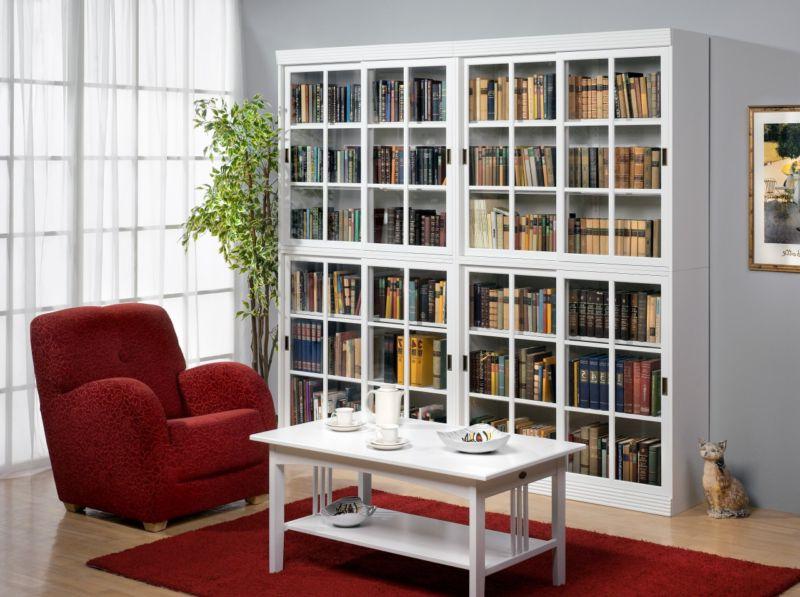 If you own a lot of books, consider to get a plus size bookshelf like this one. Having the same color of the wall makes it look great and hides the shelf's size, to make it look smaller than it really is. The glass doors allow you to see what is inside the shelf, making easier to find the book you want to read.
30. Shelving Ideas For Closets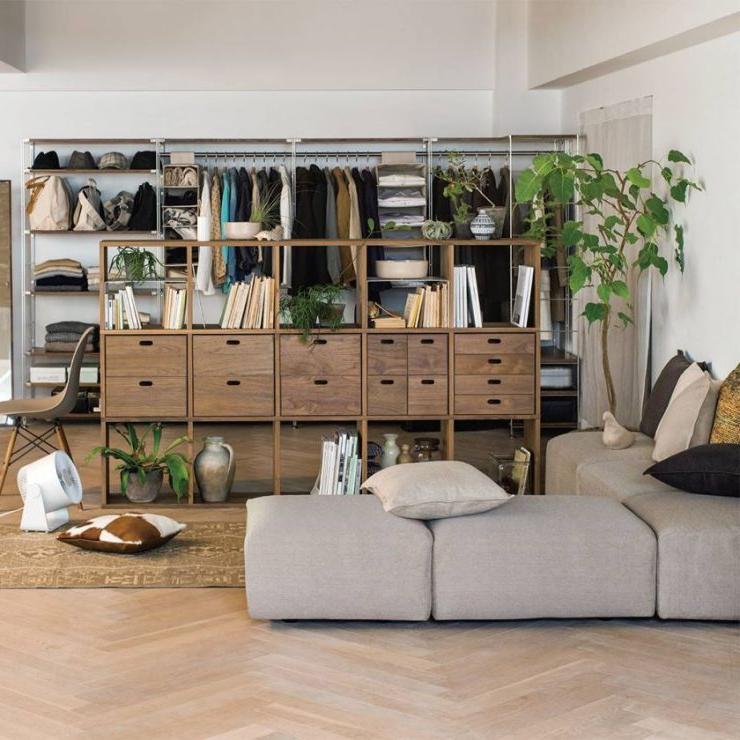 When you have a room without a closet, consider using a wall shelf to set up your closet. Use a large one so you are sure all your close will fit. The openness of the shelf allows seeing all there is inside it, making it easier to choose your outfit of the day.
31. Wall Shelf To Store Files And Folders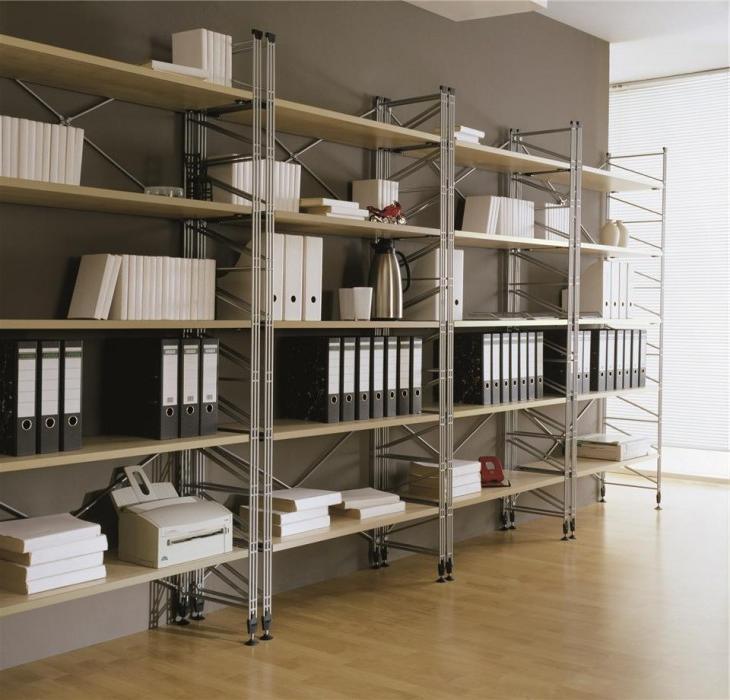 This wall shelf is designed to occupy an office and to help make the space more efficient and organized. It is built in modules, which means that you can stack a few of them together as you need space to store your files and folders.
32. Garage Wall Shelf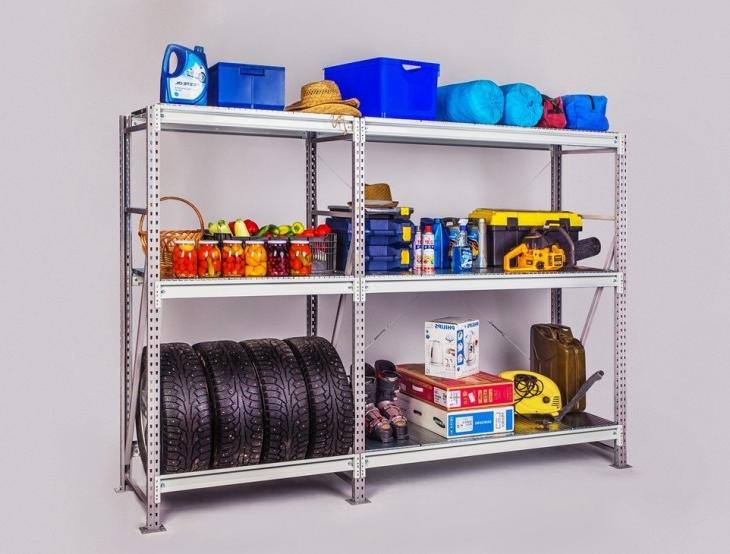 There is a wall shelf for any possible space, and the garage is not the exception. This metal rack is the wall shelf is everything these owners need. This shelf has room for everything: tires, cleaners, and even bottled food. The ideal shelf to keep on the basement.
33. Shoe Wall Shelving Ideas
Do you have too many shoes? No problem, there is a wall shelf for any possible purpose, shoes are included. This elegant shelf organizes and showcases your shoes so you can see fast and easy all your shoes so you can pick faster.
34. Teenage Wall Shelf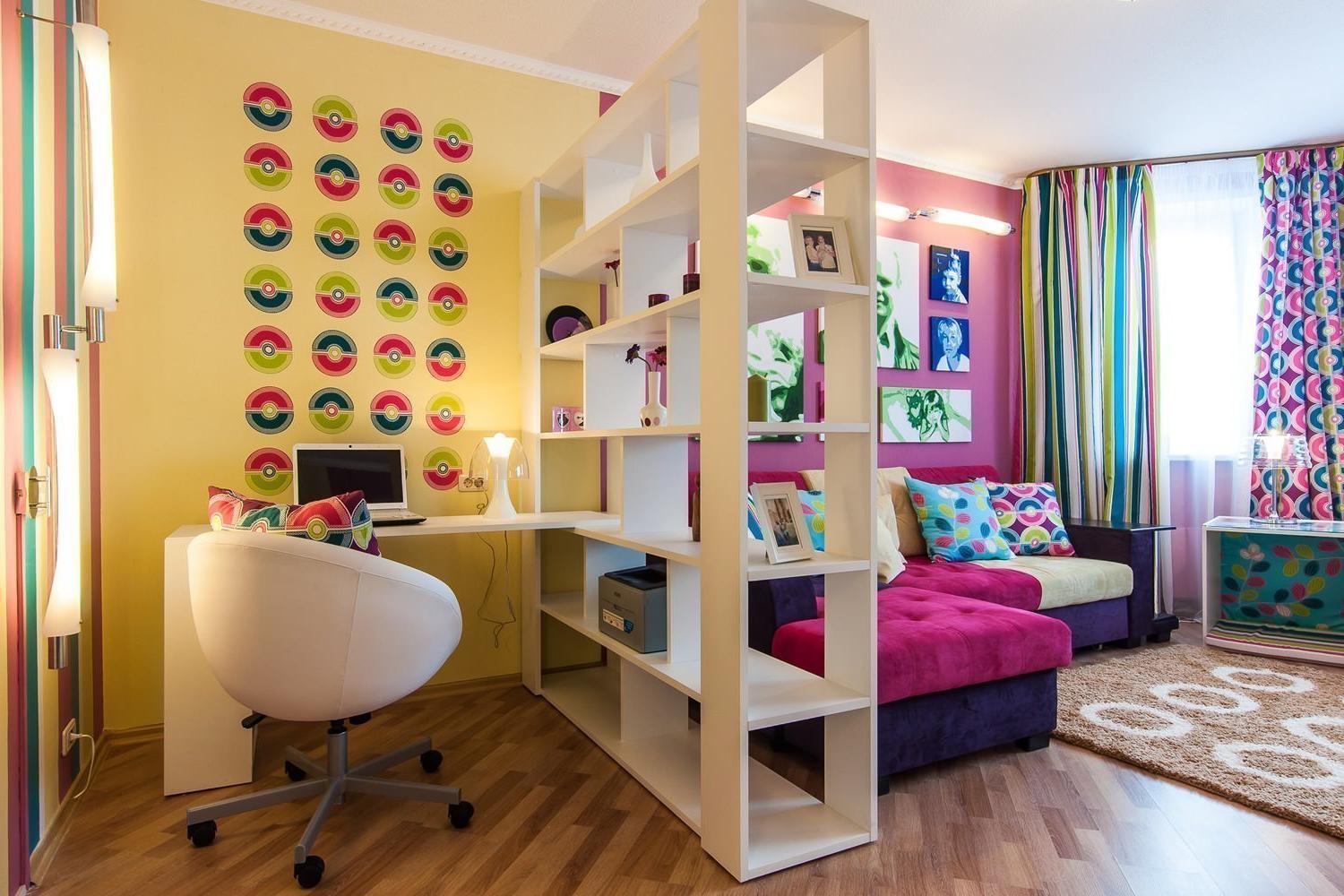 This is modern wall shelf used to enhance a teenager's room, as well as to divide the spaces. The position of the shelf sets apart the desk from the bed, in a graceful, effortless way.
35. Iron Wall Shelf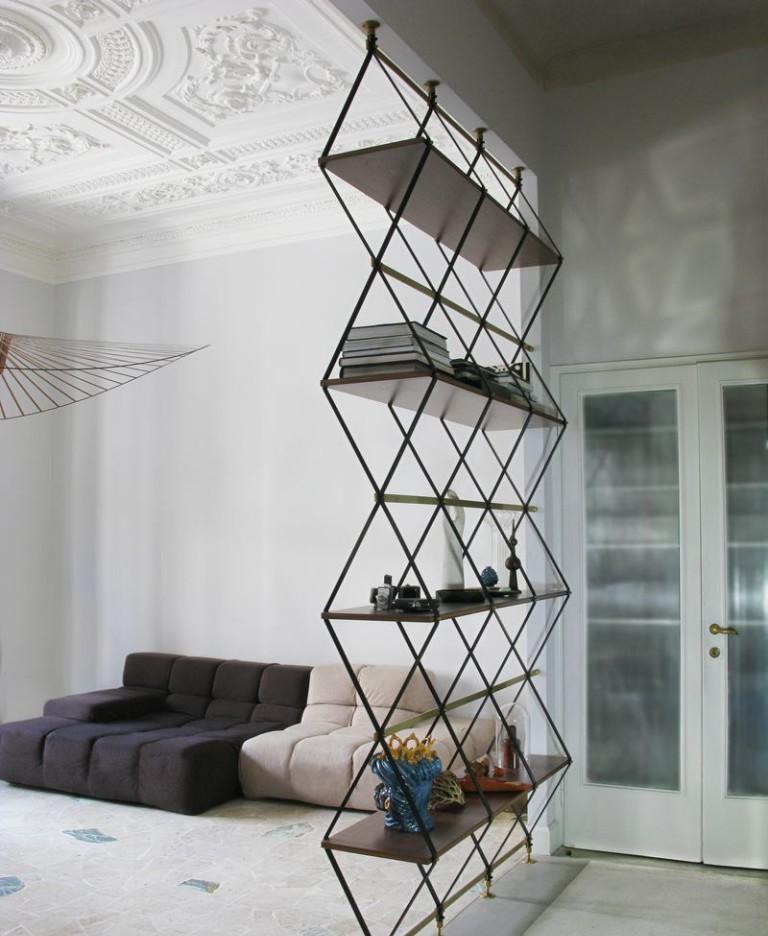 Is a beautiful metal structure fabricated in wrought iron, from the floor to the roof, without taking too much space. The design is effortless and matches almost any kind of decoration.
We all know what is the main function of a wall in our houses, to divide environments. But it is one of the most important structures in our house to decorate and fly our imagination to create, and a perfect complement are the shelves, where you can put all the accessories you can think of.
In the room, library, bedrooms, office and bathrooms … There is practically no room in which shelves are excluded, since they are functional and necessary to maintain order. Now, much can be done with them, rather than just stacking a magazine collection. Vintage or modern, low or double height, this auxiliary furniture is always present at home.
While they are used to store or display objects, that does not mean that creativity is set aside. Therefore, interior design experts recommend choosing a theme and developing it among the number of sections you have. For example: plants, toiletries, personal collections or, also, eclecticism.
The human eye searches constantly, even unconsciously. That is why you must play with the quantities, colors and scales. It doesn't matter if you start at the upper or lower levels; from the center or diagonally. Be guided by what you see and, if you are not convinced, you will only have to take a few steps back and contemplate the work.
Depending on the place, the material of the boards and your tastes you can add small artistic pieces. We refer to a framed watercolor, miniatures or "treasures" that you take out of the trunk of memories; among them, globes, lamps or porcelain vases.
By combining them, you will be forming the various layers that, like when you dress, give rise to an optical effect; more if the shelves are open or suspended on the wall.
Decorating shelves does not have to be strict. In fact, you can change them according to the season of the year. This will give you the chance to show some of your new acquisitions and rotate the other things.
If you have a wall that needs a shelf, we are sure that these 35 wall shelving ideas gave you a few ideas and inspiration to start decorating your home.