10. Easy To Make Hexagon Boxes
The use of boxes as shelves is a very popular idea that most people use in their homes. But this idea is a little less conventional, because these boxes are actually hexagons in different colors arranged as a honeycomb and placed in mirrors. This style is very modern and works great on spaces such as the living room, an office or even a dining room.
11. Wall Shelves Embedded On The Wall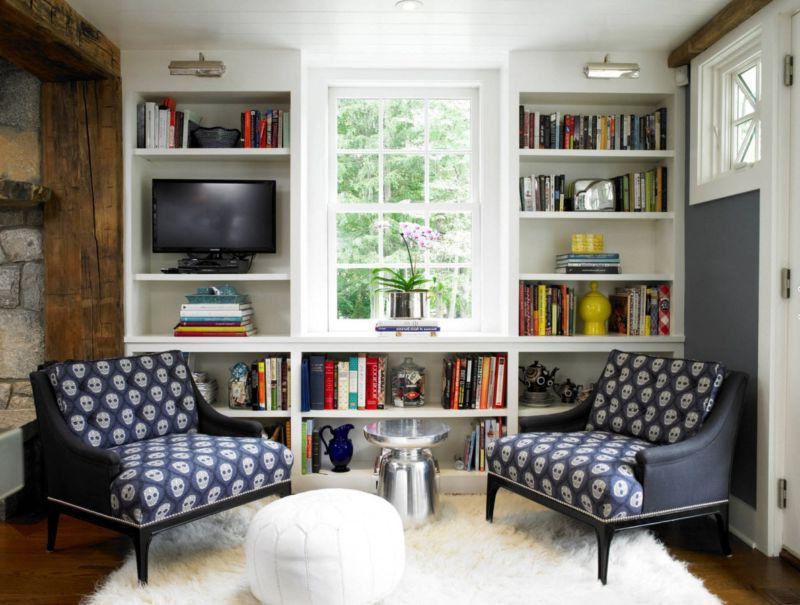 When you have small spaces, it is necessary to find the way to increase your square feet, one way or another, and the use of embedded shelves is very popular for this purpose. These types of shelves are also great if you are the type of person who likes to keep things minimalistic. Keeping the shelves the same color as the walls will help to make them outstand without being too loud.
12. A Pretty And Inexpensive Wall Shelf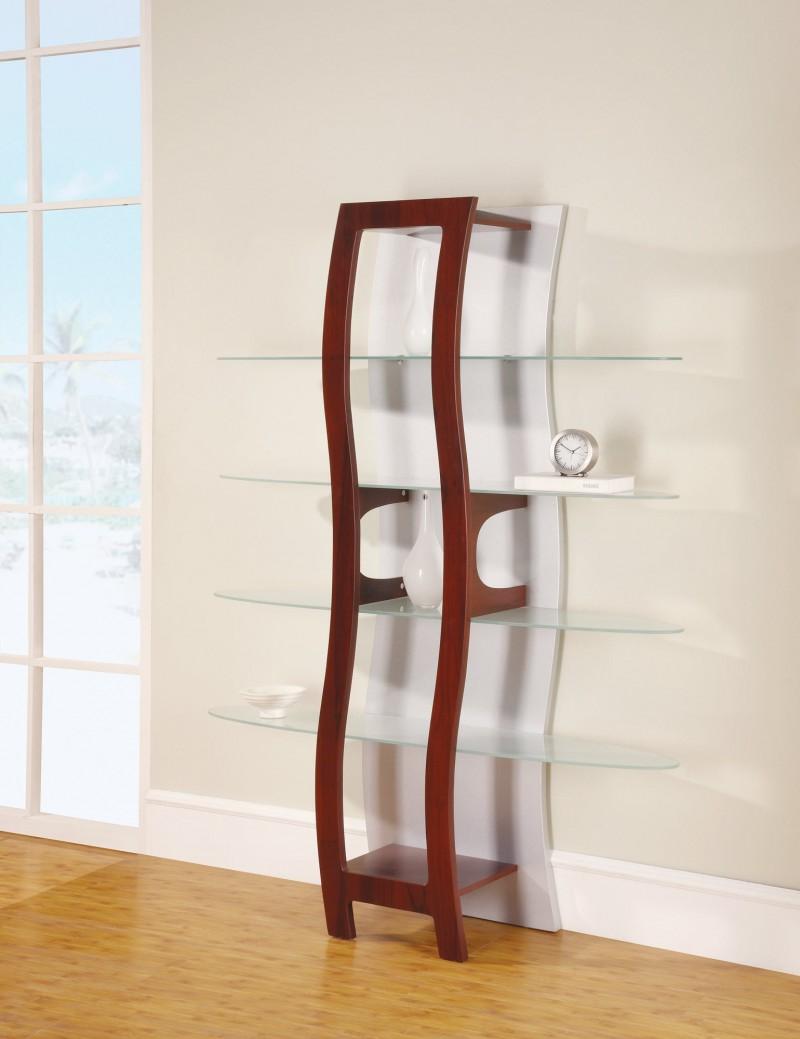 This may not be a unique piece like the ones you can find at design stores, but it certainly is a piece with a good work, a pretty design and with a lot of style. The combination of wood and glass is always a winner, it looks good in almost all kinds of decoration styles, it is also timeless and very elegant.
13. Simple And Inexpensive With An Interesting Design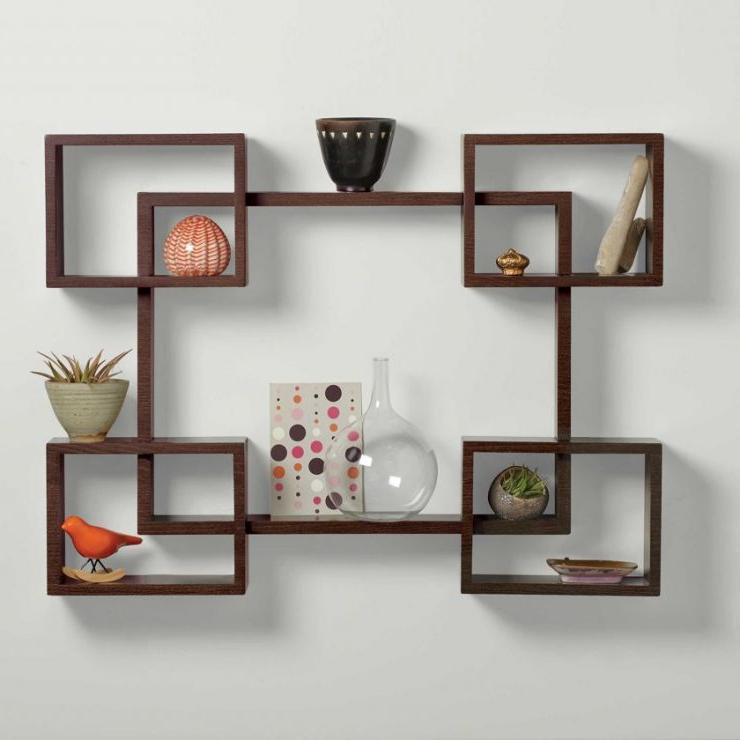 This design is very easy to find at many stores, just like inn the previous example. This one is made only with wood, but its design makes it fun and interesting because the design of the shelf gives you the possibility to arrange items in many different ways, so you will have countless styles with only one shelf. This piece that even is inexpensive and simple, will have people talking about it.
14. Modern Game Type Shelf
Do you know the famous game "tic tac toa"? well, this shelf is a reminiscence of that famous game. The wooden structure has 12 different shelving stations to place anything you need, from a photograph to a flower vase. It is up to your imagination, ideas and necessities to decide how to use a great shelf like this.
15. Modern Shelf With Bright Colors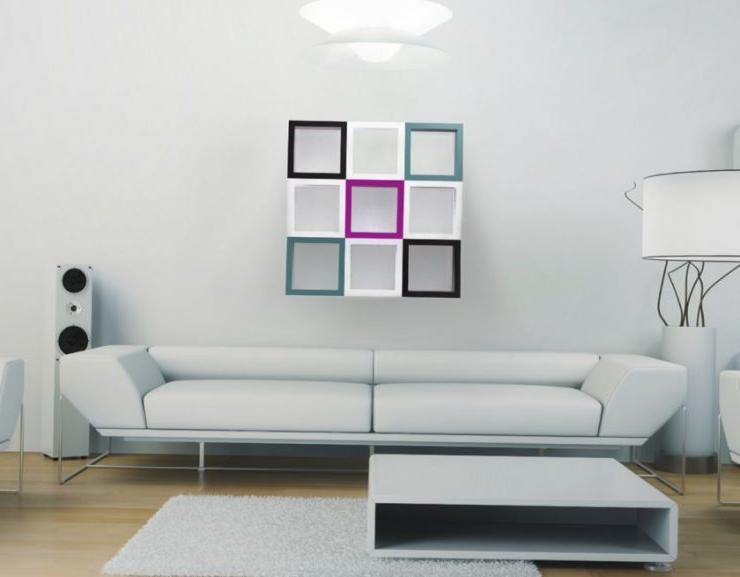 If you have a modernly design living room like this one, then the shelf presented here is perfect. The symmetric design with contrasting colors makes it very appropriate for rooms with clear colors, like this one. Where the color white is predominating, it is refreshing to have a little splash of color without being too loud. This shelf is made in strong plastic and the best thing about it is that it looks good empty or occupied.
16. An Open Shlving Ideas To Enhance The Walls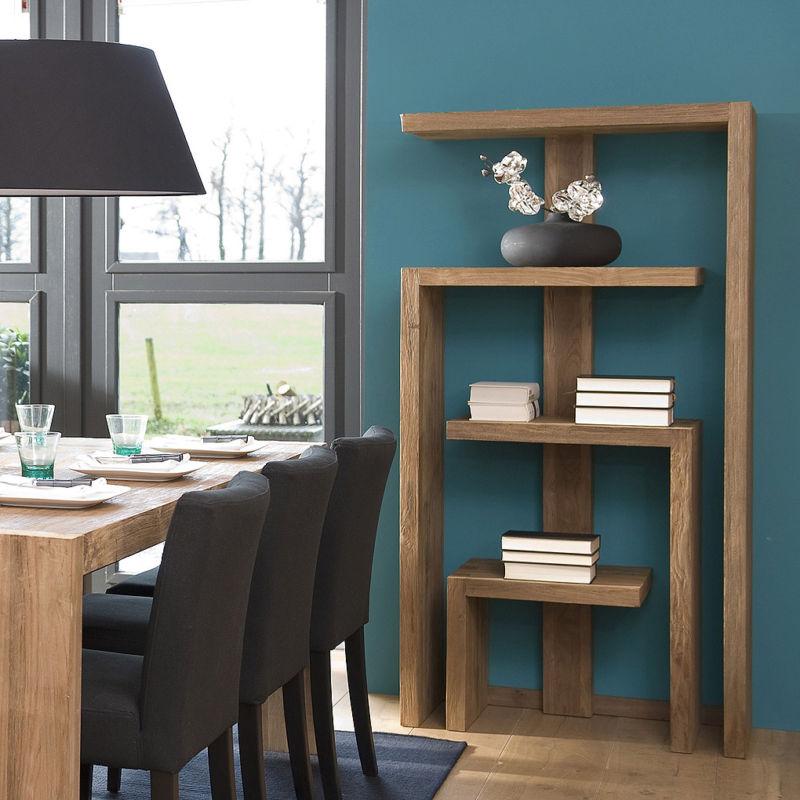 This great wooden shelf features a daring design of inversed "L's". With each L there is a level to place things such as books, vases, or anything the owner wants. This shelf makes a set with the dining table and it is a modern, elegant design with lot of opportunities.
17. Interesting Open Wall Shelving With Wood And Metal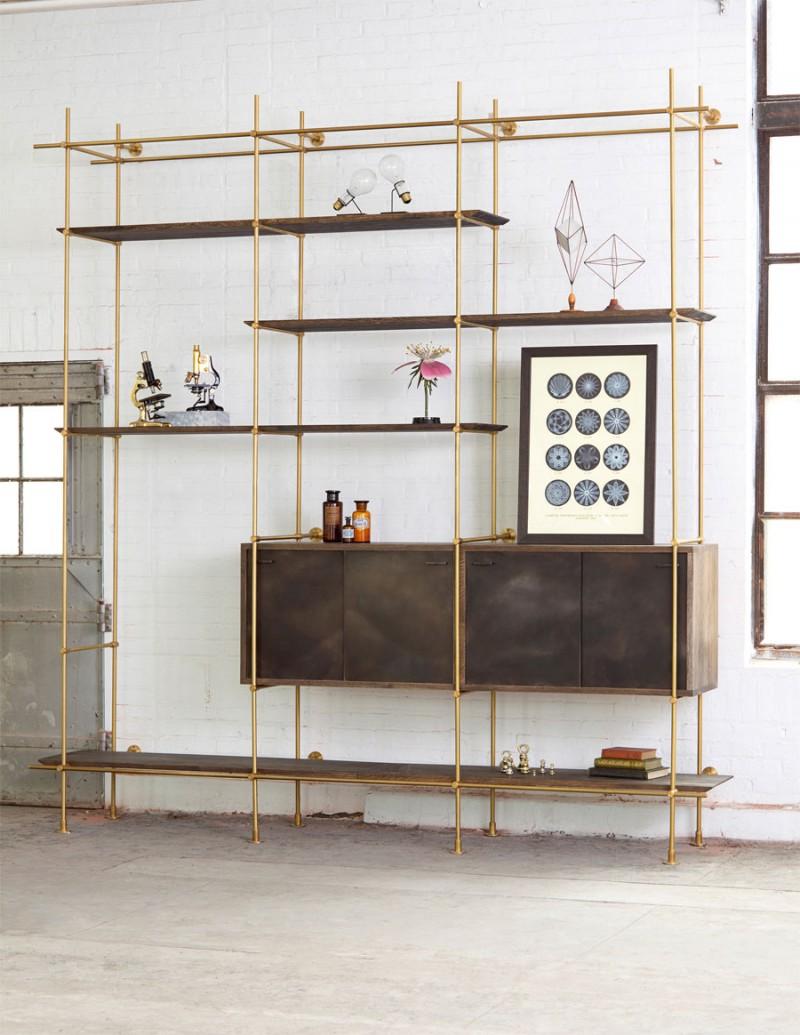 This shelf is very interesting because it reminds us to the scaffolds used to renovate, paint, or build high structures. The design goes perfectly with this industrial home that has exposed brick painted white, as well as concrete floorings. In the bottom let side there are shelves with doors where you can store things that you need to keep safe but that you probably do not want to showcase, such as a pile of records, some cassettes or anything else. This is a design worth to consider to choose.
18. Shelf For Plants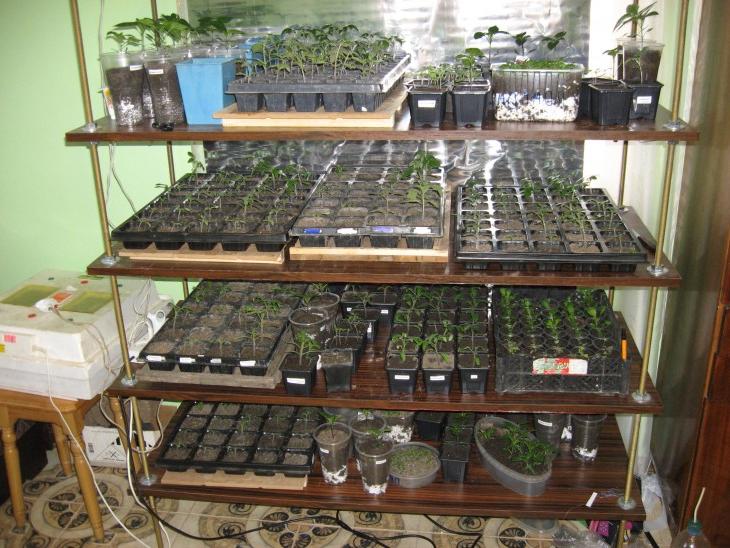 If you like plants but you live in a small property, you will surely benefit from the use of a wall shelf like this one. With 4 levels, you will have plenty of space to start your own little apartment garden. This shelf can be placed against the wall or it can be place near to a window to ensure that plants have enough sun and air.
More Wall Shelving Ideas On The Next Page…