Lighting in the outdoor areas of the house is extremely important. They are places where you want to feel comfortable at any time of the day and impress your guests with a well-lit, cozy and warm atmosphere.
When talking about lighting the exterior areas of your home, you must go beyond a couple of lamps or bulbs, you need to design a good lighting according to your space and where you can place lights without anything preventing you.
Whether in the garden, on the facade, around the pool or on the terrace, an outdoor area with adequate lighting, can improve the environment and more often, make it a pleasant space to enjoy at any time. Wall lights, spotlights and luminaires, are some of the options that you can use to maintain exterior lighting with style and good taste.
Lighting designs are very important for environments that mark the roads, enhance vegetation and mainly provide security. With the right lights and the most suitable places, the outdoor environment can be much more welcoming to receive visitors.
Thanks to technology, you can now choose from multiple options to give life and especially light, to all corners of your garden.
Let us take you on this journey to see a few interesting examples on how to place streetlights in your outside home.
35 Street Light Designs To Enhance Your Home Exterior Premises

As winter approaches, it gets dark earlier. That is why today we would like to propose to you to illuminate the exterior premises of your home with the appropriate technology, to increase the sense of security without raising consumption and observing the aesthetics.
For this, we propose to keep the houses well lit without spending much money, understanding that the need for good quality of artificial light increases when the days get shorter.
Keep in mind these aspects that we give you as tips that, in addition to helping to have more visibility, improve the setting of the facades:
SAVINGS: Many people reduce the street lights in order to save electricity. However, the market offers a wide range of energy efficient alternatives that you can use. Remember that the more illuminated the exterior of your home is, the more secure you will feel when entering or leaving your home.
QUALITY: to have a good quality in lighting, consider to install two types of luminaires on your street lights: on the one hand, in the devices put small saving lamps, such as 15 and 19 watts. These lamps generate savings of 80% to 92% energy, illuminating the same as traditional incandescent 100 watts. On the other hand, add power with perimeter lighting, installing reflectors with Halogen wherever you can. The latter may be associated with sensors that turn them on and off taking into account time, movement or ambient lighting variables.
DECORATION: both for the front of your house, as for your garden, never forget that lighting with street lights can be used as an aesthetic resource, to create a perfect environment. We recommend installing reflectors focused on green spaces: planters, trees, vines or even fountains and sculptures. These lamps are highly efficient directional lights, which offer up to 86% savings in energy consumption, compared to their incandescent equivalent of 140 watts.
COMFORT: Do not concentrate exterior street lights on a single switch. Install several circuits to have the flexibility to create various situations. Then, centralize the switches inside your home in an easily accessible place, for example: near the main access door.
Today, to think about lighting is to enter a universe of possibilities to create more welcoming environments and save money. We want to give you a sample of 35 ideas that you can use for your exterior streetlights. We are sure you will like more than one!
1. Accenting Lights In Trees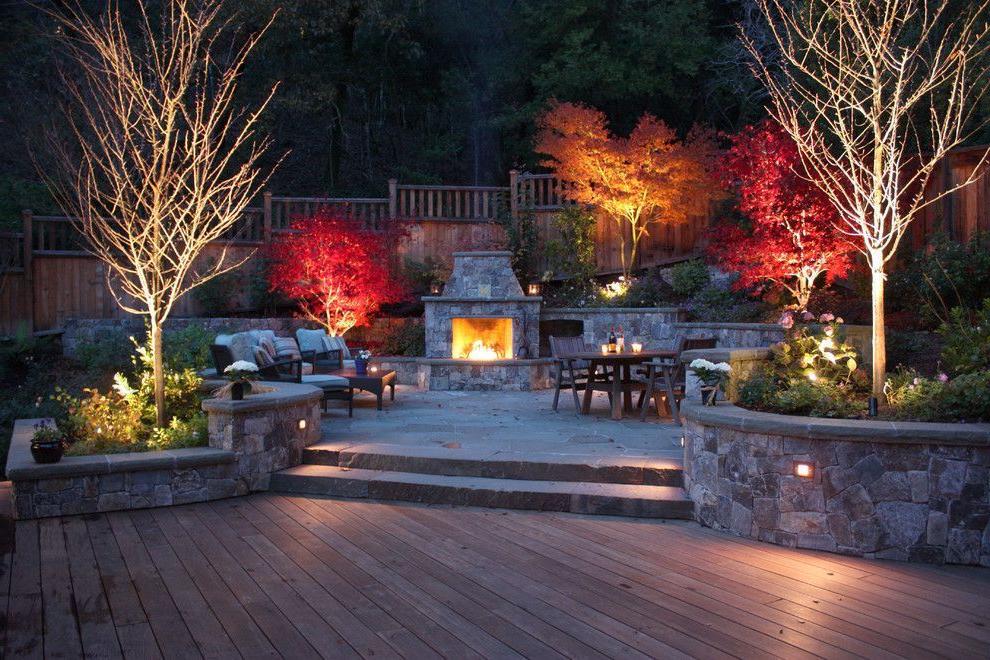 Consider enhancing the ambiance of your exterior spaces by adding lights into the trees. They will help you to create a perfect mood in any exterior space of your home, like in this one, where the trees feature illumination at the bases of all the trees. Regardless if they have leaves or not, this look works at any season of the year.
2. Create A Chain Of Luminescence On The Walkway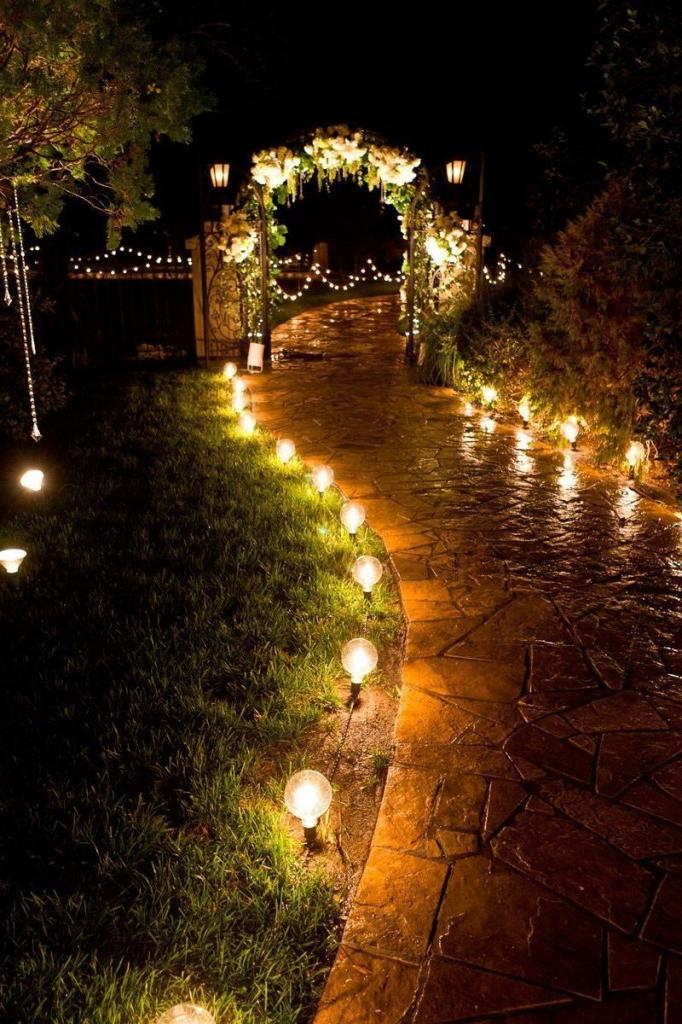 This look is magnificent for a special event, or for everyday purposes. This style presents lots of short lamps in the floor that light the walkway to the home's entrance until the small arch that then features higher lamps leading to the home's front door. The trees are also illuminated, and the tall street lights in the shape of lanterns finish the overall style.
3. Long Colored Street Lights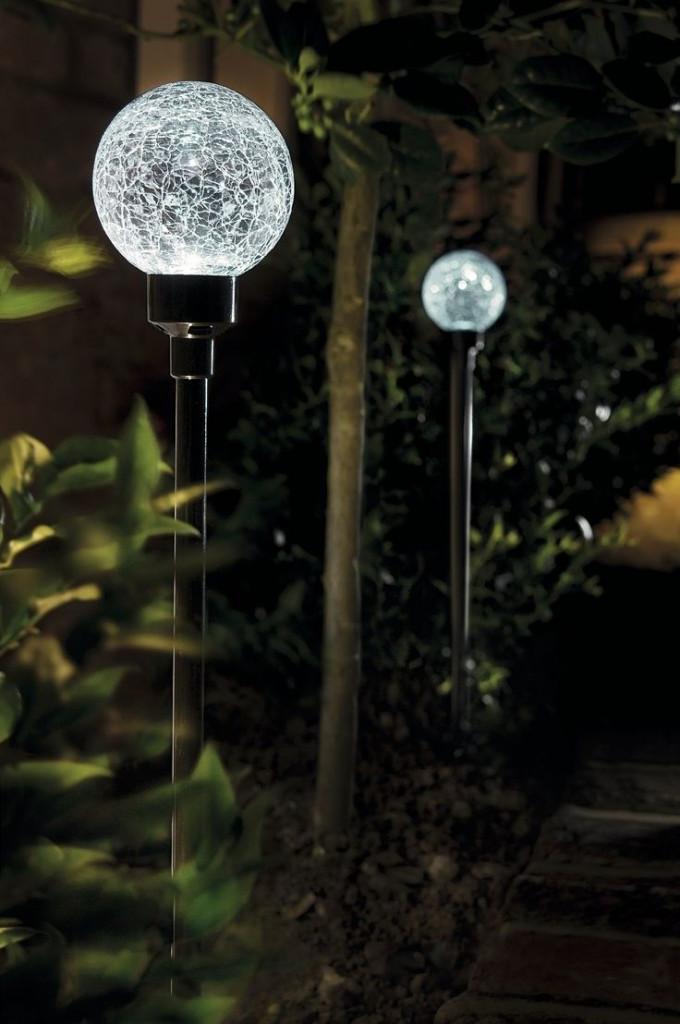 Your streetlights for the outside of your home do not have to be boring. Check out these lamps that look very similar to a witch's for seeing ball. These lamps have a vetted crystal that creates the most magnificent shapes when turned into the floor. Also, their light is cold, so it does not over bright the space.
4. Function And Decoration On The Same Space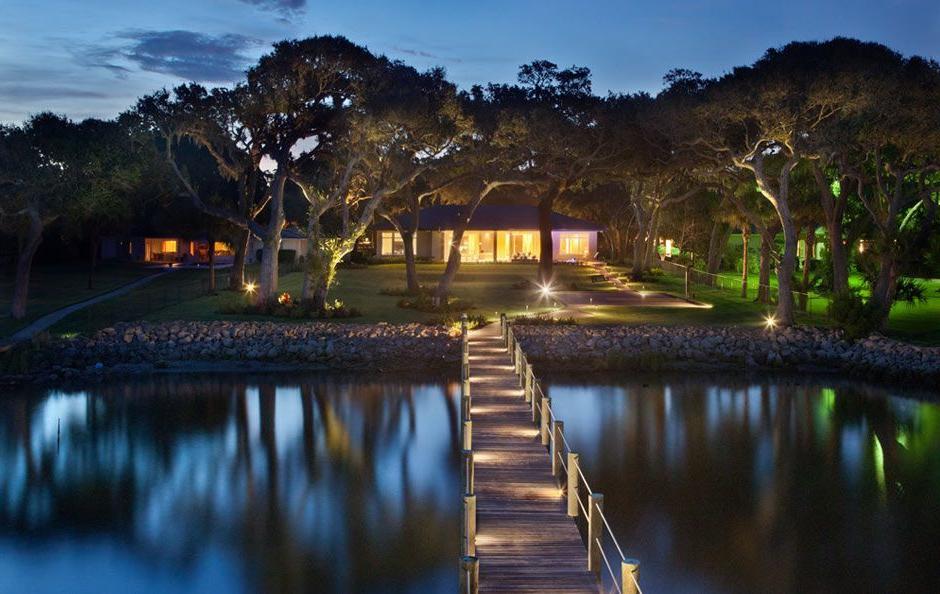 The streetlights are good for your home for many reasons. Safety is one, because it allows you to walk without falling due to obscurity; also, they keep you secure because a lit house is a safer house, which is always important. But these reasons do not have to keep you from creating an aesthetically pleasing environment. In this example, you can see how the different types of lights combine to perfection to help you achieve a home that looks good, and that is also safe.
5. Embedded Light Son Plants And Planters On A Country Home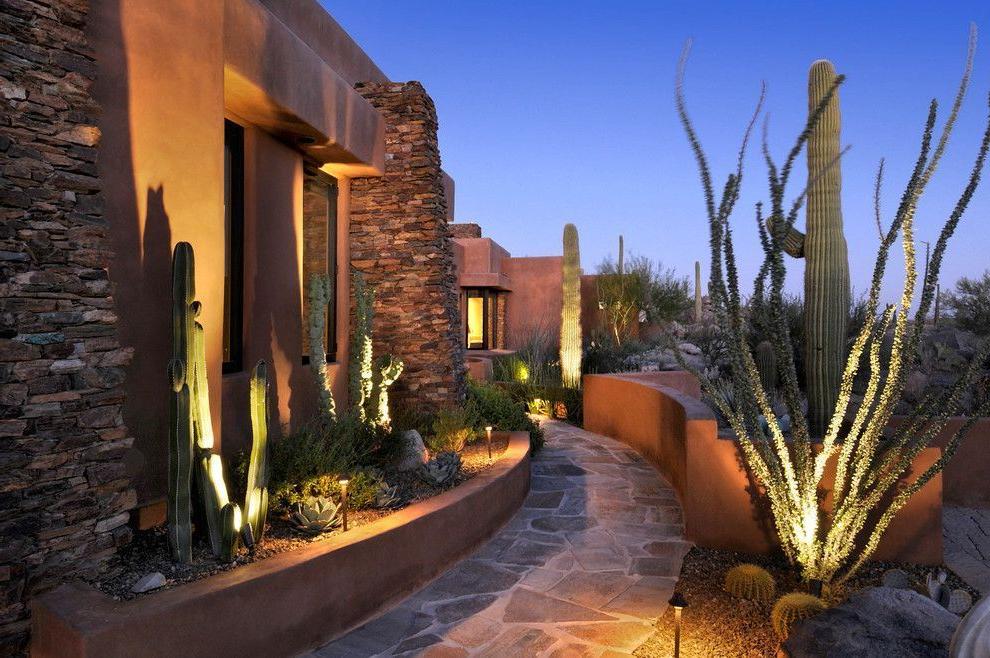 There are many places where you can put your streetlights. You can use the obvious lights in walls, lanterns, torches and more; but you can also choose to do a radical lighting style like this one, that located most of the luminaires inside the planters or at the base of these magnificent cactuses. The shapes created by the lights are very flattering for the house and also are very original and goes perfectly with the country style of the house.
6. Get Creative With Your Street Lights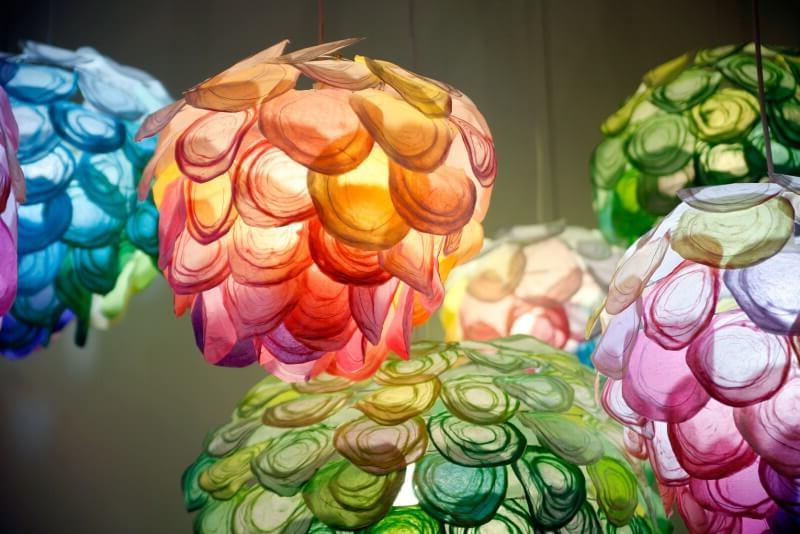 Think out of the box by using this amazing type of lamps to enlighten your exteriors. These great lamps are attractive, and create the most interesting shapes and colors when reflected on the walls or floors. You will not regret to use such original and interesting style.
7. Decorative Lighthouse Style Lamp For Street Lights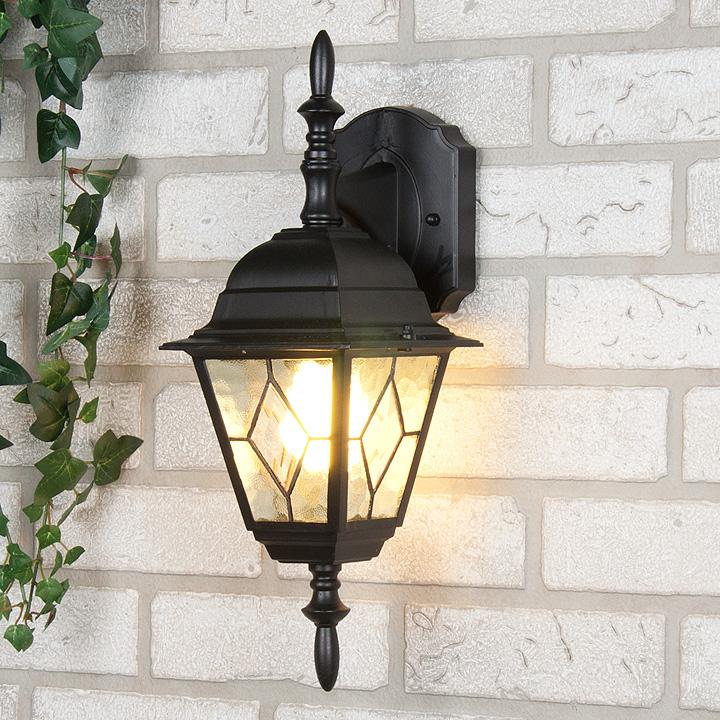 Decoration must always be an element to consider when designing your streetlights style. One style that never gets old is the vintage lighthouse lamp, a classic design that works on almost any type of design of your choosing. This style works well with modern, classic, vintage, rustic, country, and many, many other styles. You could say that it is a must for all streetlights.
8. LED Lights For The Stairways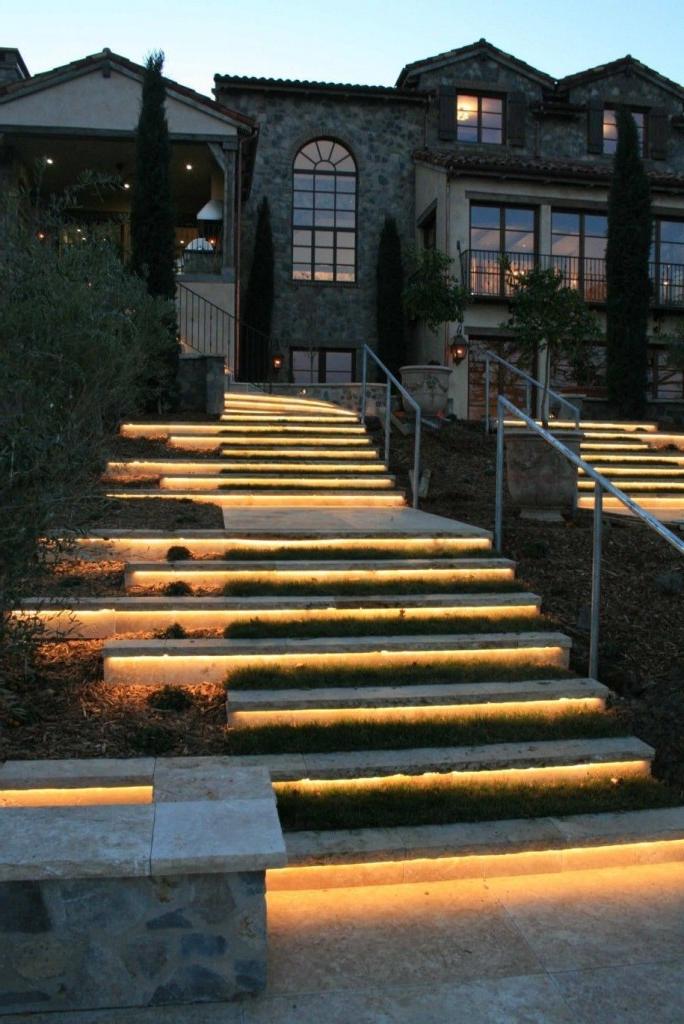 Especially at nighttime, it comes very handy to have a well lit stairway, particularly on the exterior areas. Since the steps are normally lots, especially on big houses, consider using LED lights, which will light the spaces and will spend a fraction of the energy, saving you money.
9. Street Lights Decorations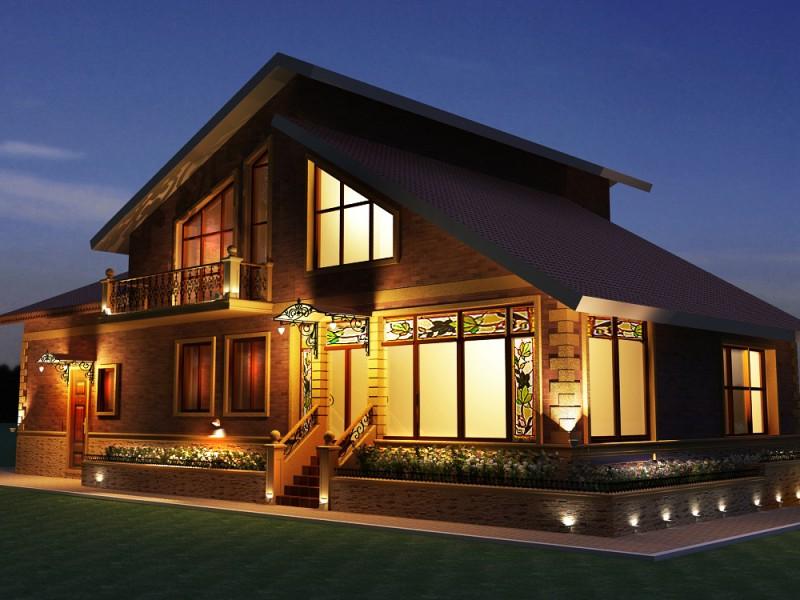 Use the streetlights to decorate the front of your home, like in this example where the street lights are used to enhance the façade of this home. The streetlights can be used to enhance the overall style of your property.
More Street Lights Ideas On The Next Page…