28. LED Floor Applications On The Floor
This artistic set of streetlights are used to light the floors on way inside this big structure. The design is very dramatic and artistic, and it is meant to create a wow factor.
29. Embedded Floor Lights On A Wooden Platform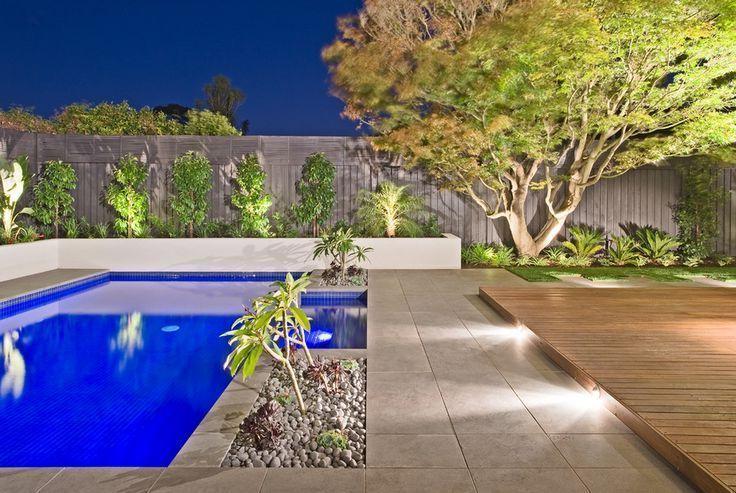 For the pool area on this house, the owners chose to place LED lights on the wood platform, also know as deck. Other lights are placed on the planters, as well as inside the pool.
30. Amazingly Luxurious Landscaped Backyard With Soft Lights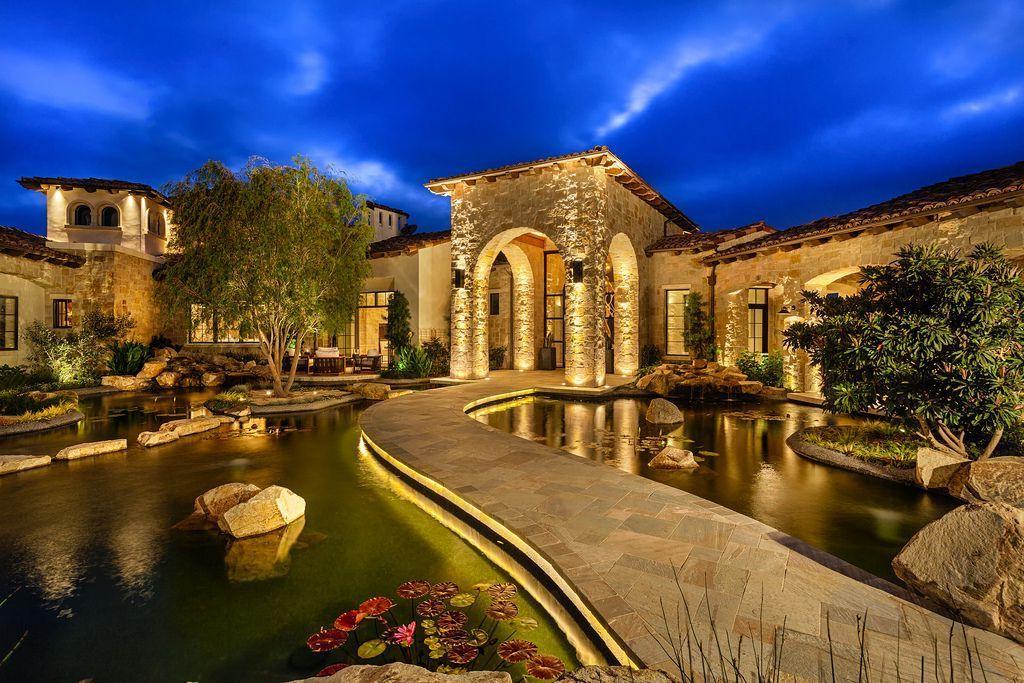 Evidently not all of us have a backyard like this, but what we can have is a light style like this, that uses soft lights with a sort of a halo that make them fade away, creating a calm ambient that makes you feel relaxed.
31. Simple Solar Light Fixture For Outside Spaces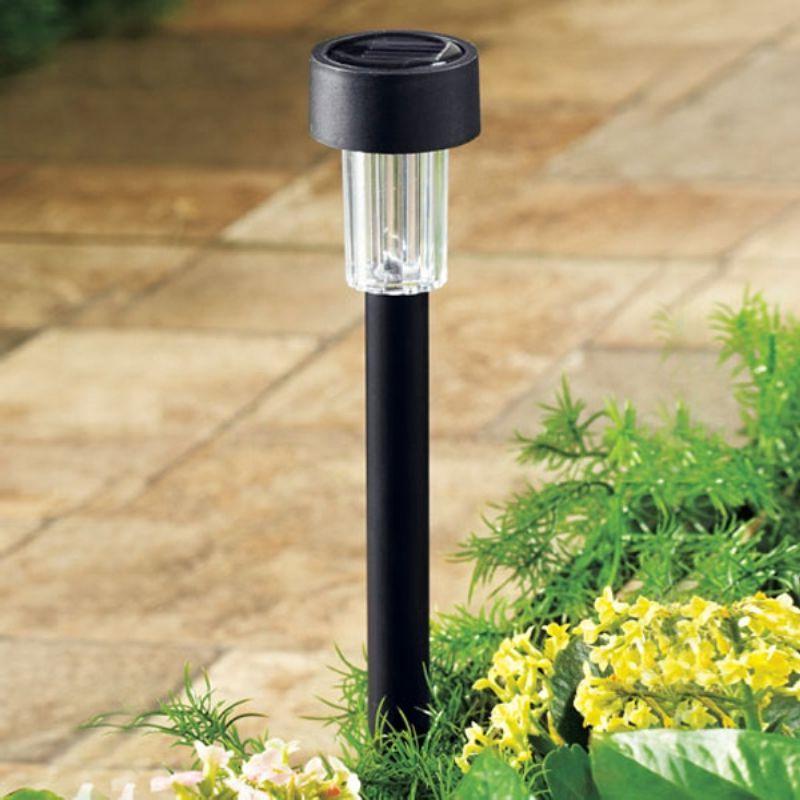 This is a very simple solar light fixture. The biggest advantage is that it is inexpensive to buy, to install, to maintain and most importantly, to afford in terms of power consumption. It charges with the sun during the day, and then at night, it uses the accumulated energy to light your outdoor spaces. These lamps are ideal to locate wherever you receive lots of sunlight.
32. Solar Lanterns With Vintage Design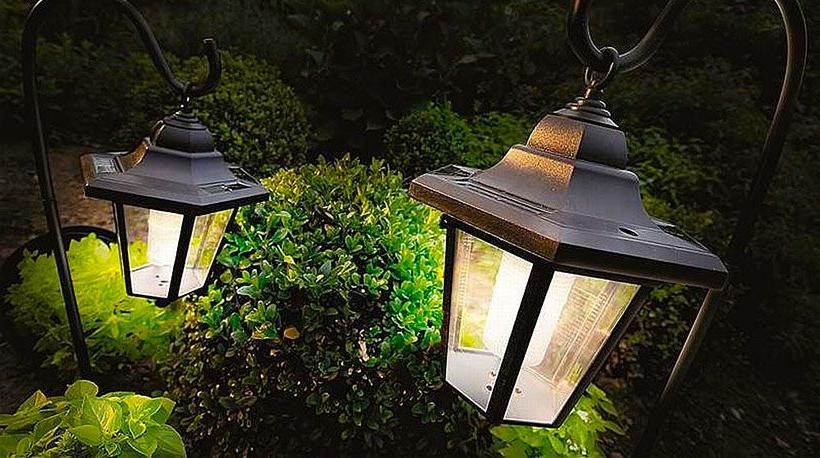 Continuing with the solar lamps subject, here you can see another good design with this technology. Solar lamps are one of the most efficient sources of light where there are long hours of sun and clear skies to make the best of this source. These lamps have a traditional design made in iron, glass, and resistant plastic. They look as good as the old ones, just adapted to thee days.
33. Solar Street Lights To Place Low On The Floor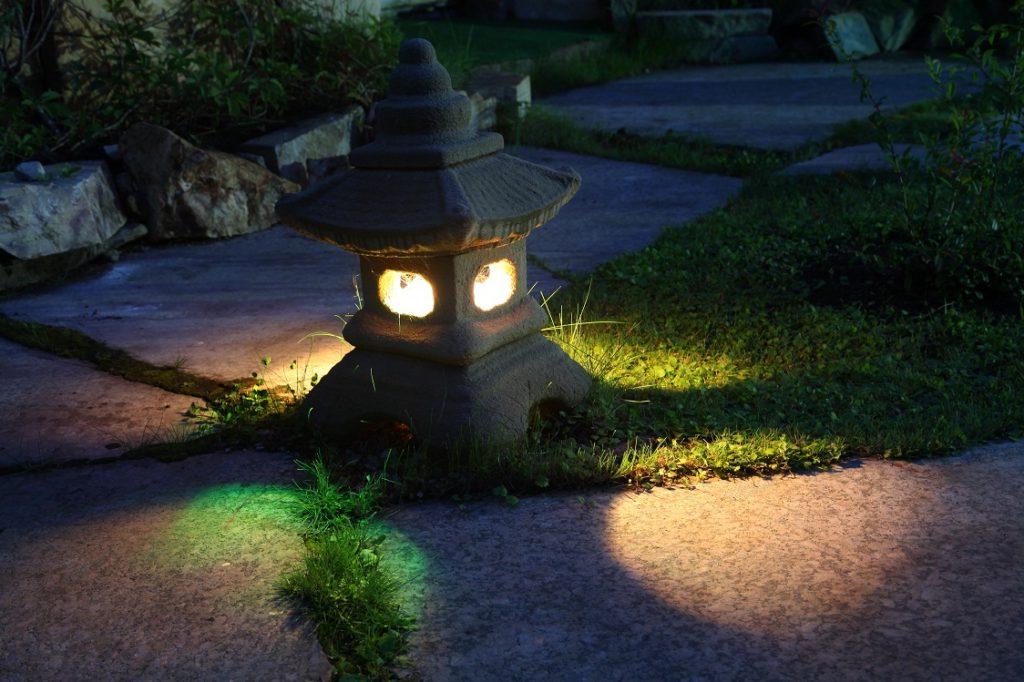 This oriental style solar lamp has a Chinese design and it is perfect to light small spaces, preferably stairways or walkways. You can find different colors, styles and sizes on theses types of lamps.
34. Solar Street Lights For Walkways, Hallways Or Stairways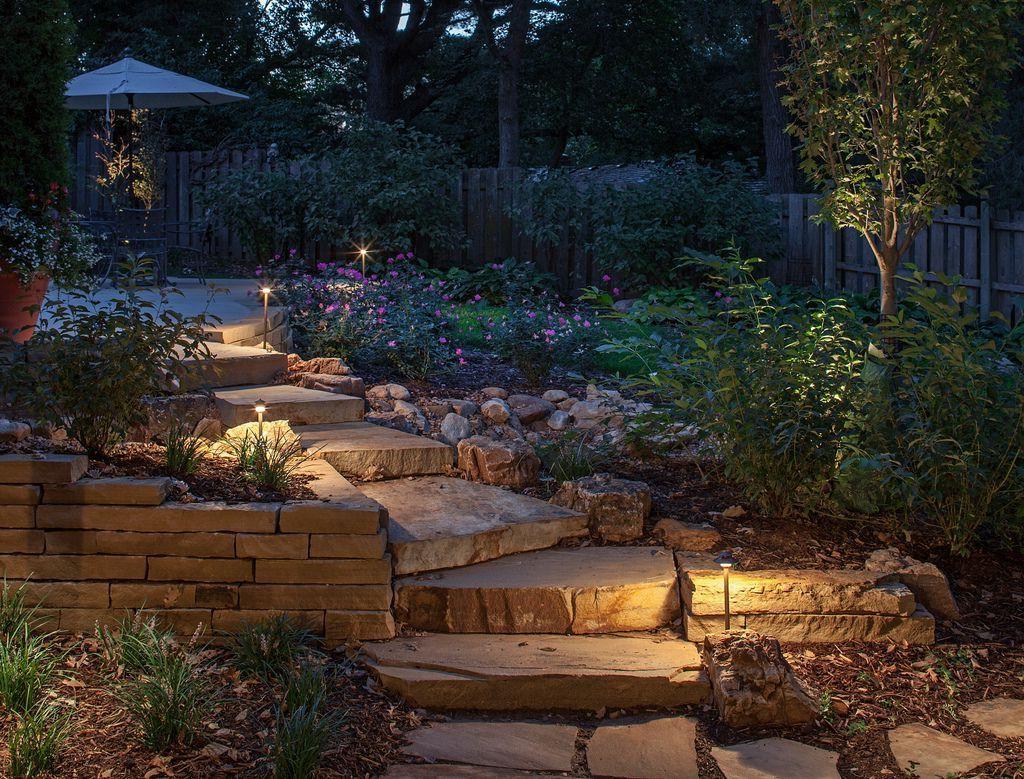 This path to the pool is ornamented with candlestick lamps that use solar energy to function. These lamps are very delicate, elegant and simple, yet emit a very powerful light that helps to delimit the step very clearly, to avoid falling on the different levels and shapes of the stair steps. A few more of these lamps are strategically located on some of the planters, on the base of the bushes, and other places.
35. Street Light Fixtures On The Road To A Home's Entrance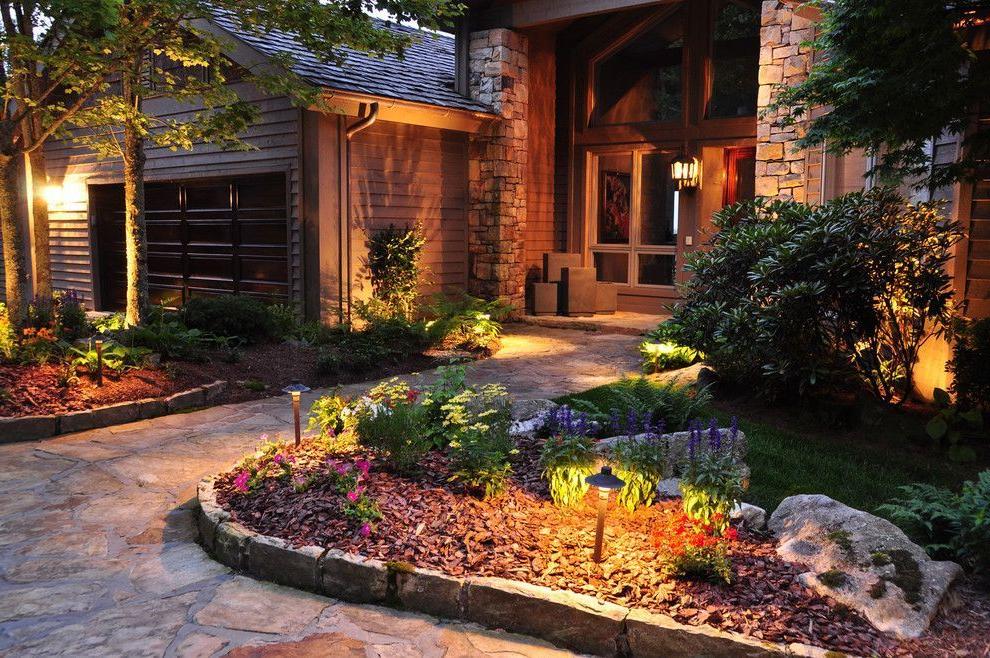 On this other example, similar candlestick design lights, are located along the roadway to the home's front door. In this case the lamps do not use solar energy, but they emit a soft amber light that illuminate without glaring the view. The size is perfect to lit the floor but also a little higher, for people with sight problems. These types of lamps are inexpensive, easy to install and good quality.
Lighting up the exterior of your home plays an important role in outdoor spaces, whether it is a matter of style and safety. Do you need help to illuminate the exterior of your house and do not know where to start? Do not worry, after the keys we have proposed to you here, you should have no problems.
We know that a terrace is not only sun loungers and sun, but also vermouth sessions, festive mornings with nothing to do and parties that last until dawn.
If you have a terrace, a patio or a garden, and you want to create environments that adapt to all situations, it is not enough just to change the decoration and the tablecloths, there is a very important detail that will always help you create the perfect atmosphere: illumination.
Knowing how to modulate it to create different environments is the winning trick. Your guests will speak wonders, and you will not need to go on vacation every bridge, with going out to your balcony you will have enough.
To conclude everything you need to know to illuminate the exterior of your home, we leave you these key points without neglecting aesthetics and safety:
About passageways and stairs:
The first thing you should illuminate in outdoor environments, regardless of whether it is a garden or terrace are the passageways and conflict points such as the stairs. The luminaires, the place and the bulbs must be considered when lighting the exterior.
For security reasons, these areas must have the correct lighting; this is achieved with special luminaires for that space and with bulbs of sufficient intensity to enjoy good visibility. To illuminate stairs, recessed spotlights are the best option.
In the access roads, the ideal are the beacons distributed all the way, you can choose to install lights with motion sensor.
About ambiance lights:
When starting with exterior lighting, you must be sure to correctly distribute the lights and adapt them to the needs of each environment. Whether rest areas, dining room. Ideally, install well-distributed points of light, but above all, it is necessary to orient them to areas that need it.
Without forgetting that the outdoor spaces are open, it is advisable to install versatile lights, capable of adapting to every corner. You can install lanterns, candles, and lights without wires that are recharged with sunlight.
About style and materials:
The style of the luminaires is an important point to consider illuminating the exterior; the ideal is that there is a difference between decoration and furniture. Without leaving the material of the luminaires behind, the wood is elegant and with the ideal maintenance can withstand the atmospheric conditions.
On the other hand, placing luminaires made of synthetic materials such as plastic or resin are resistant and durable, offering a more modern and elegant air.
Now you are ready to decorate your exterior with streetlights, have fun and enjoy!