The bathrooms are, together with the bedrooms, one of the most personal areas of the house. That is why you must pay attention to the small (and not so small) details that show our way of life: how it is organized, control cleanliness, and other details.
But in addition, the bathroom wall shelf design is extremely important, because it is not the same to bathe in a dark and lifeless space, to do it in a place full of natural light, or decorated in a way that makes us feel at a luxury hotel.
It never hurts to know a few tricks to learn how to take advantage of space, and get, as far as possible, that the bathroom is more spacious and functional.
30 Bathroom Wall Shelves Ideas To Make The Best Of Your Bathroom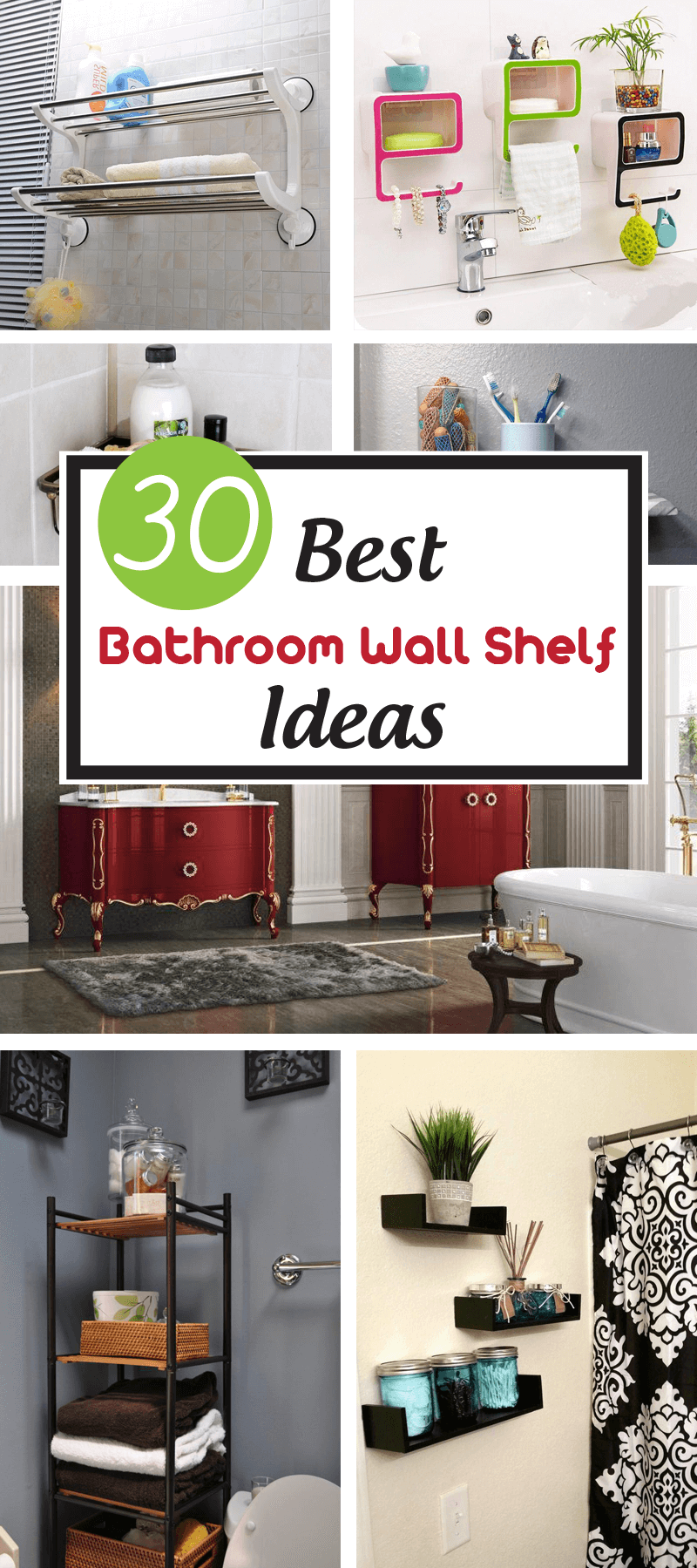 The bathroom is very important in the house and that is why it is important that you take care of every detail and take advantage of every inch, making it functional, practical and comfortable for family and visitors. The furniture, shelves and closets are necessary and important accessories in the bathrooms, as they serve to store and protect our things. And at the same time they give us the opportunity to create designs beautiful in sight!
Storage ideas are increasingly required in any house, due to the fact that the houses these days come with less space, and at the same time they are more expensive. That is why we wanted to bring some ideas of bathroom furniture, which is one of the points where it often becomes harder to keep organized.
In this article we will give you ideas that are simple, practical, affordable and fast to install. Keep reading to get inspired!
1. Antique Style For A Bathroom Shelf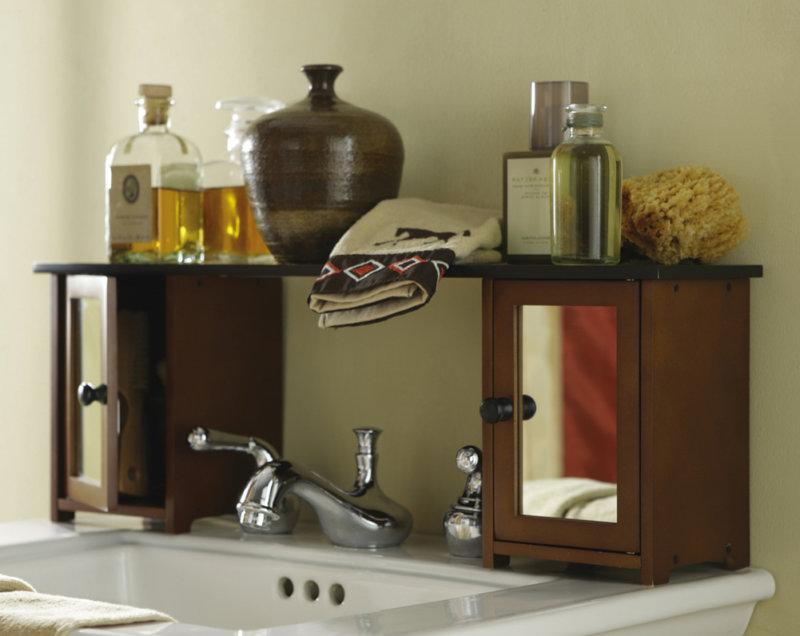 If your bathroom is small, think of a good distribution, respecting the distances that allow a comfortable use and without obstacles. Take advantage and squeeze well every corner, like here, where the very sink is perfect to place this vintage boxes that reminds to an old pharmacy.
2. Vanities With Style For The Wall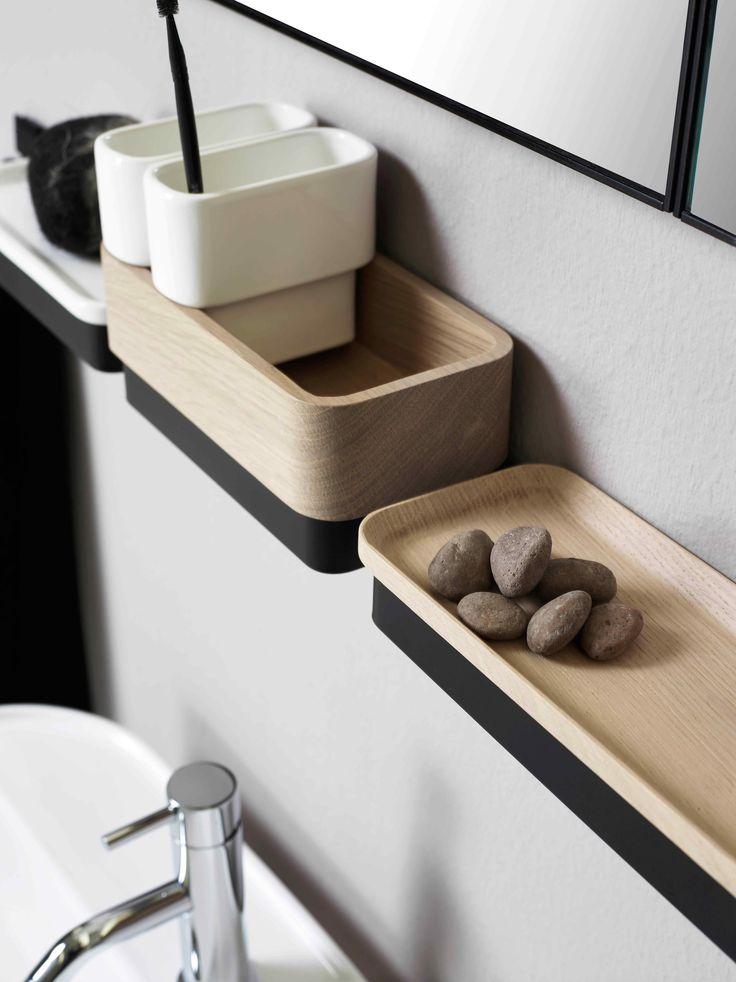 In addition to the shelves for bathrooms each of the furniture that you use in the bathroom can be customized. Put them according to your style and at the same time gain storage space. This is a vital detail so that everything is organized and the bathroom looks nice. The options in addition to the shelves for bathrooms include several very versatile options like these very modern and polished wooden shelves that gives any bathroom a touch of distinction.
3. A Wall That Is Also A Shelf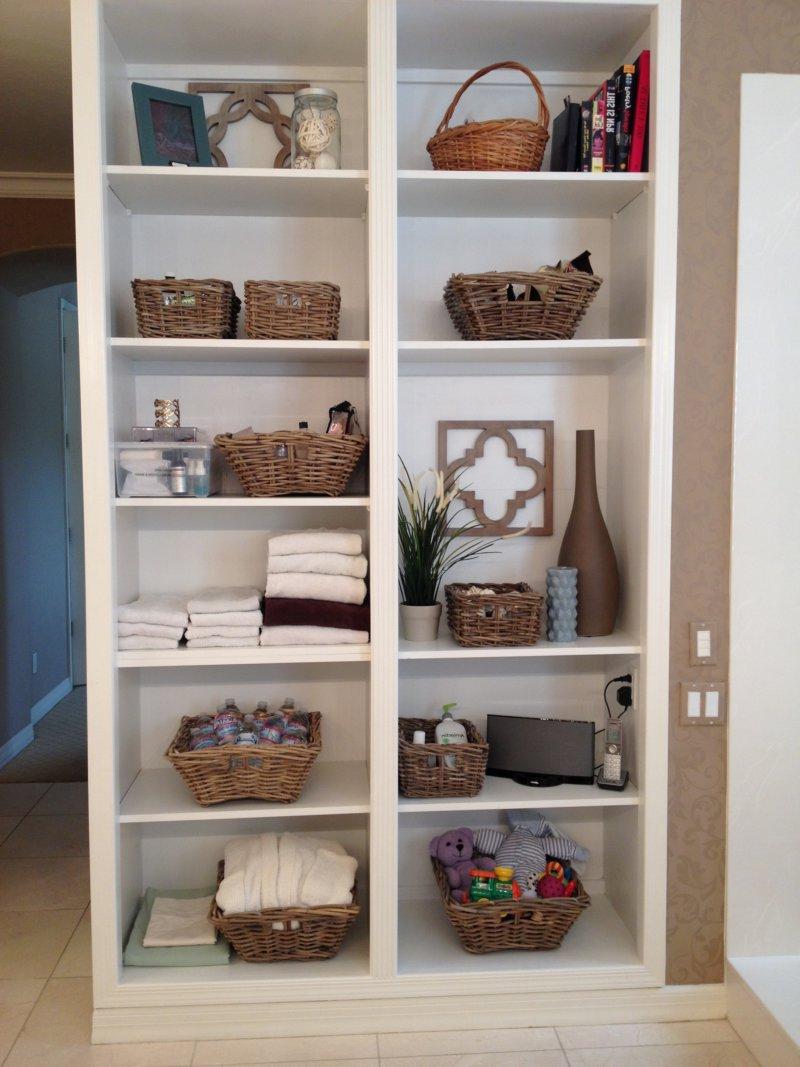 Often in small spaces, we go for furniture that stretches horizontally, that makes us lose valuable centimeters. In small bathrooms it is important to know how to use the walls to place new storage places and thus have spaces to store our things.
One of the simplest ways to get extra storage is by taking advantage of the holes in the walls with column furniture.
To achieve this effect you can animate the DIY and look for assembling the shelves yourself, find a piece of furniture with the exact measurements that correspond to your bathroom or commission the work to a carpenter.
4. Cabinet With Shelves As A Part Of A Set Of Bathroom Vanity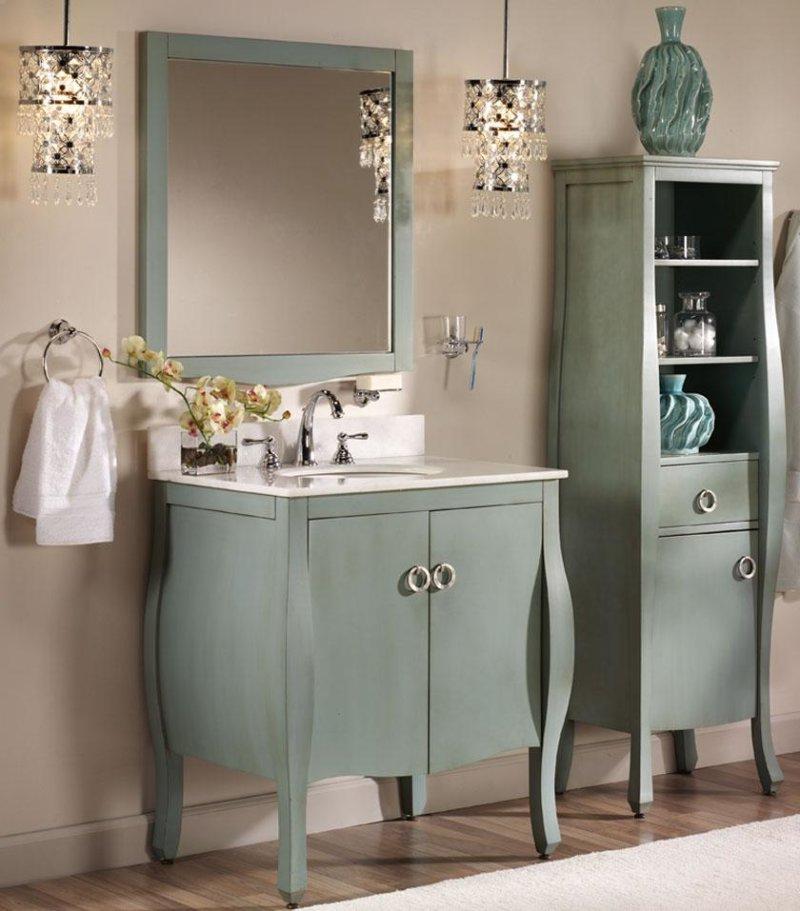 Choose modular furniture that suits your needs, and combine them to gain as much space as possible. Try that the furniture is flown or with light legs, you will give depth and you will get to see the bigger space than it really is.
This example shows how a cabinet and a shelf combined together can be a real solution for storage.
5. White Plastic Basket Used As A Wall Cabinet For The Bathtub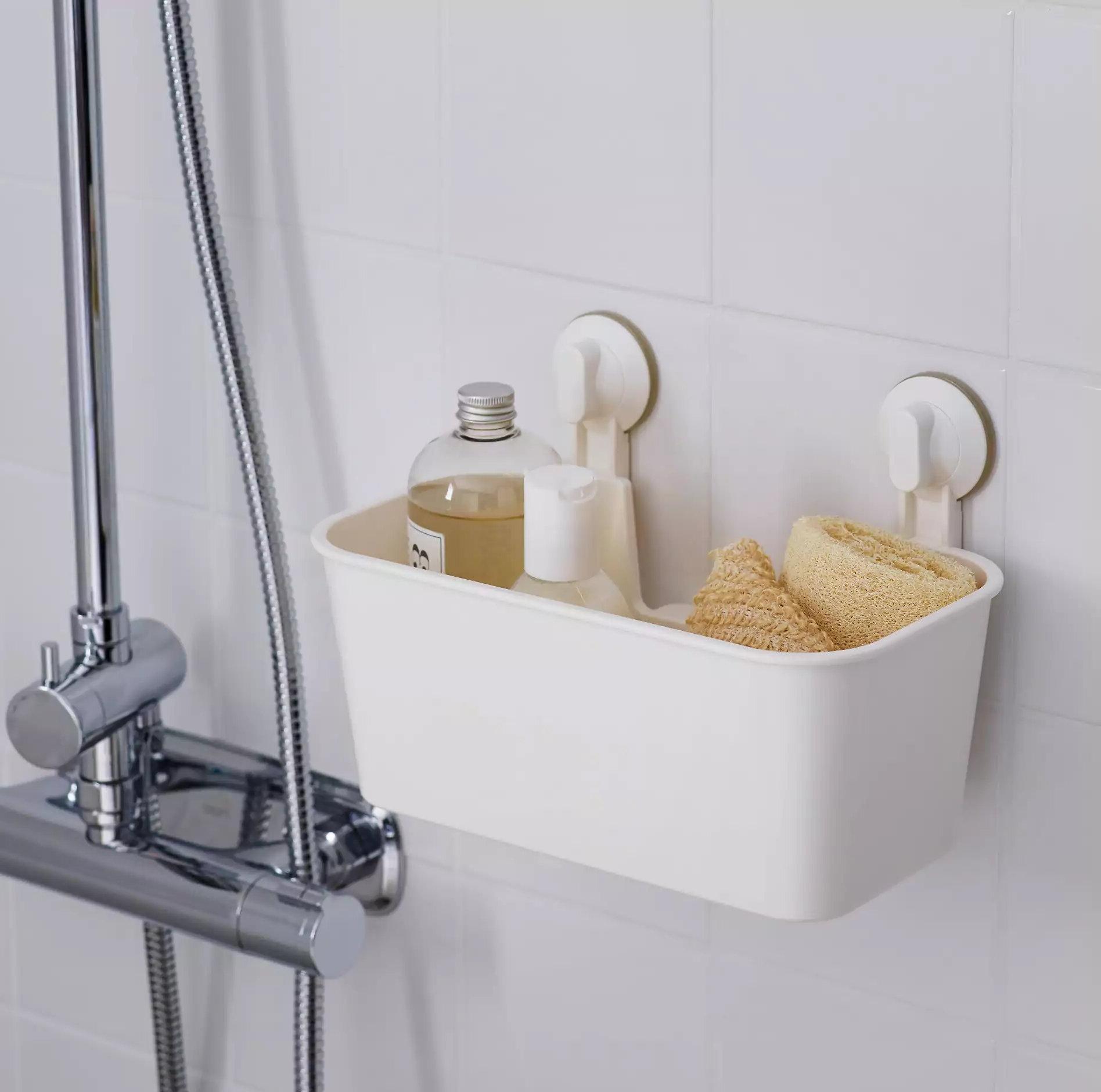 The bathroom is a room that often does not have much space but that does not mean giving up order or planning. There are storage solutions and distributions that will make your bathroom have everything you need for your comfort. Ideas like this basket will give you extra space and keep thing easy to reach.
6. Bathroom Wall Corner Shelf In Wood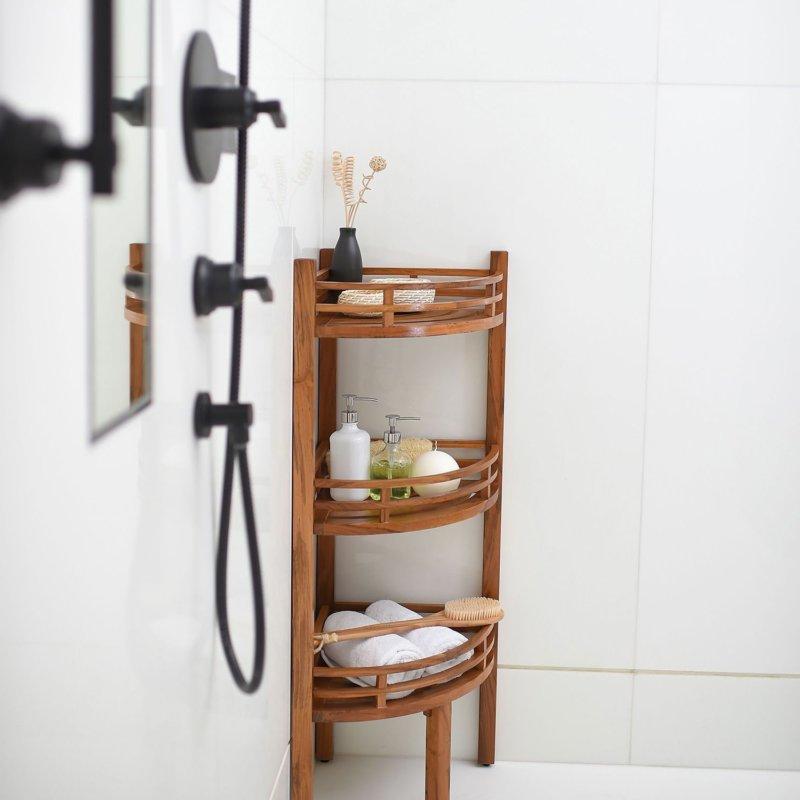 Taking advantage of space in a bathroom does not have to be complicated or extremely expensive. With solutions like this wooden corner shelf, it will be very easy to achieve making the most of the space in the smallest room of the house, ideal for large families or small homes.
7. A Shelf Made From An Old Ladder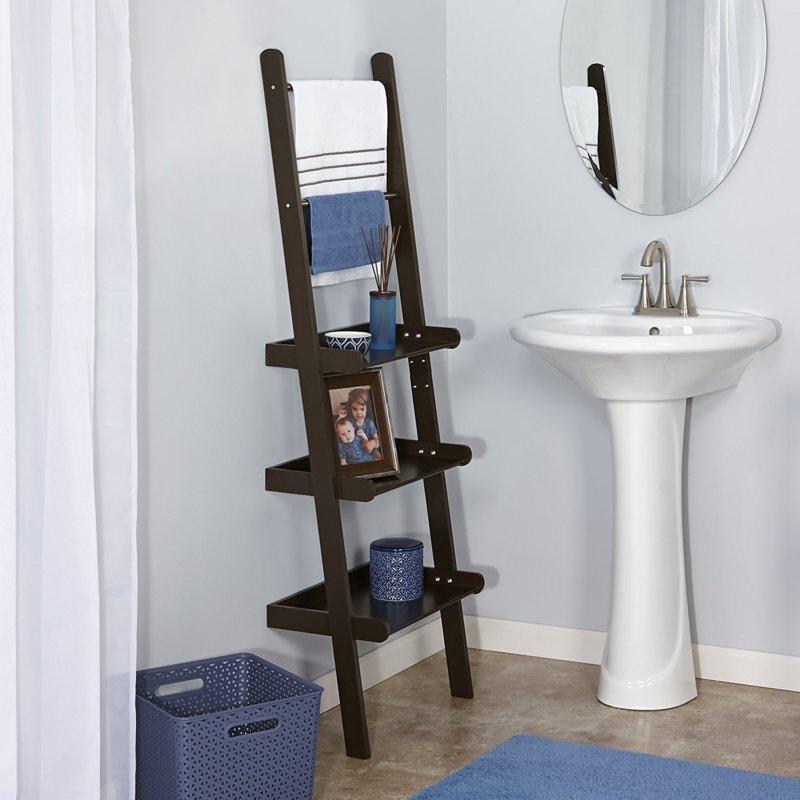 Is your bathroom the smallest room in the house? Do not worry; you can make the most of it by placing the right furniture.
You will increase the feeling of spaciousness by placing mirrors; they will help you to enlarge the room and to give it luminosity.
And for things that occupy a lot or those that do not use too much, do not forget high storage! Install shelves near the ceiling and you will have more space on the floor for you and your utensils.
You can even use everyday old things. In this example, an old ladder with a little DIY work can become a very useful shelf to keep near things like the towels or simply to place some decoration items.
8. Wooden Rustic Rack With Double Sink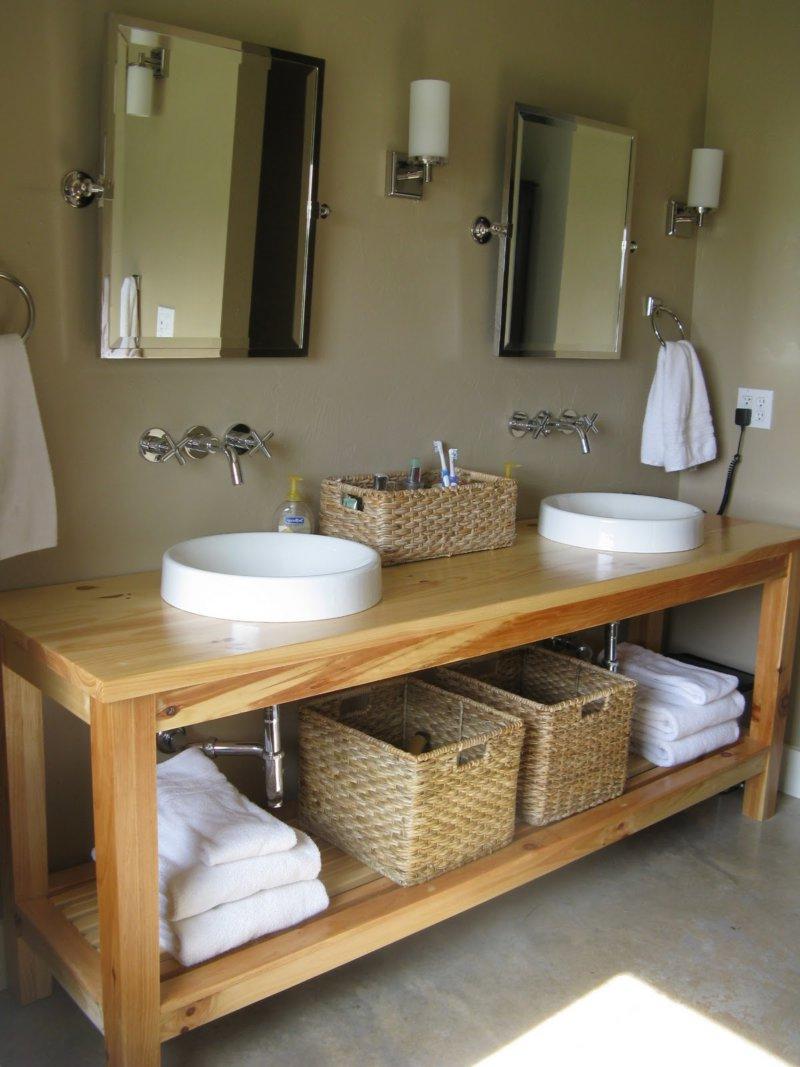 The shelves in a bathroom are not exactly a complex piece of furniture, so you can even build them on your own. The easiest option would be to reuse an existing piece of furniture or a piece that can be adapted for this use.
Before assembling a piece of furniture for the bathroom, you must take into account some factors, for example, the humidity in the room, the space available and the style that best suits it. Some of the factors to consider in the design of a bathroom vanity are, for example, the sink you want to use, the height of the counter-top and the type of storage you prefer.
This rack was built to contain 2 sinks and the bottom was designed as a shelf, which gives you the chance to use it as you wish.
9. Towel Holder To Set By The Wall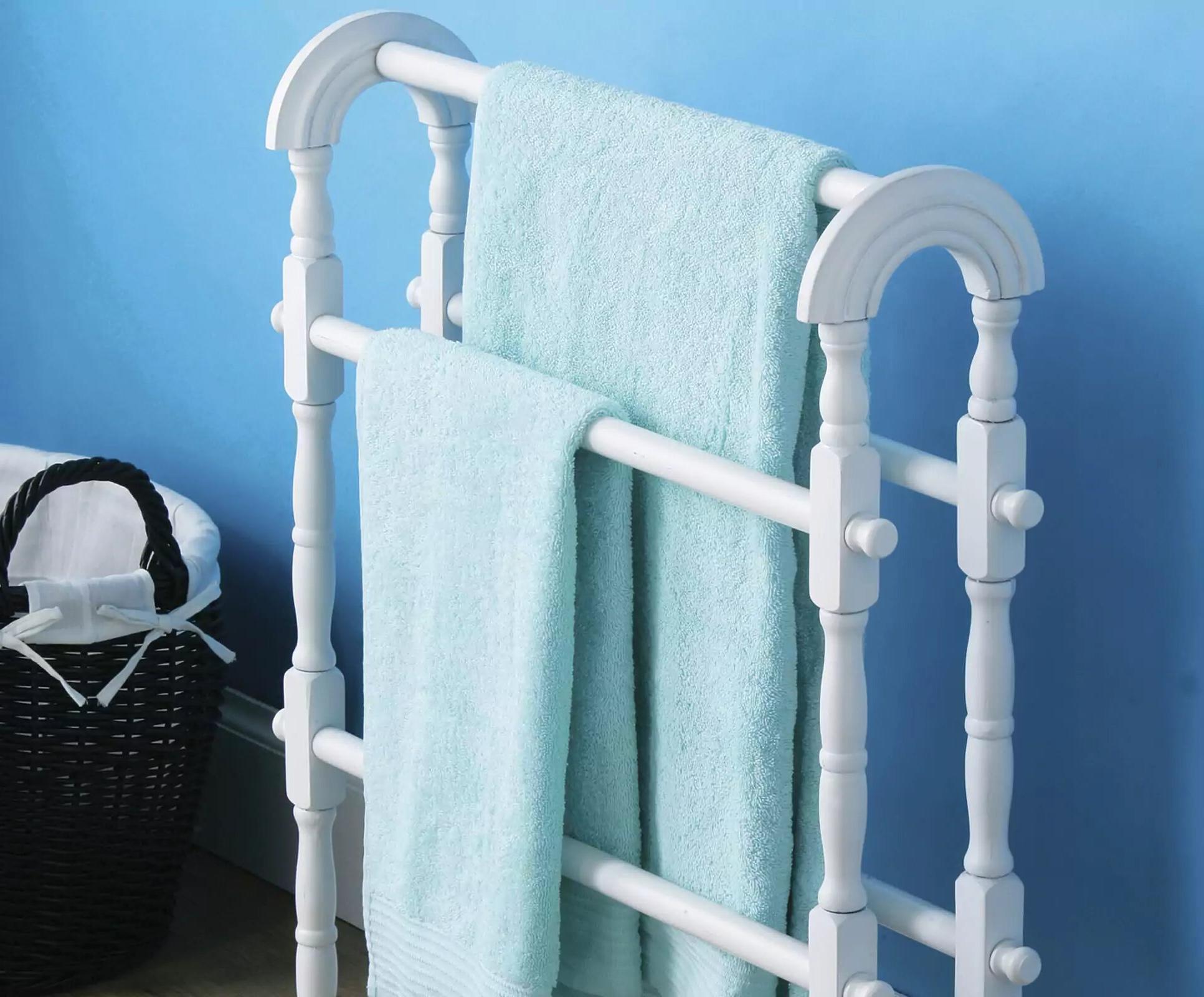 There are bathrooms that are the smallest room in the house, especially in many newly built apartments. To get the most out of it, it is enough to know how to plan it so that it is not narrow, and place furniture that exploit all its storage possibilities. This towel holder is perfect because it is very narrow so it will not get in the way when you are using the bathroom, and at the same time, it holds many towels, so it is a great storage solution.
10. Wall Shelf In Rustic Metal Design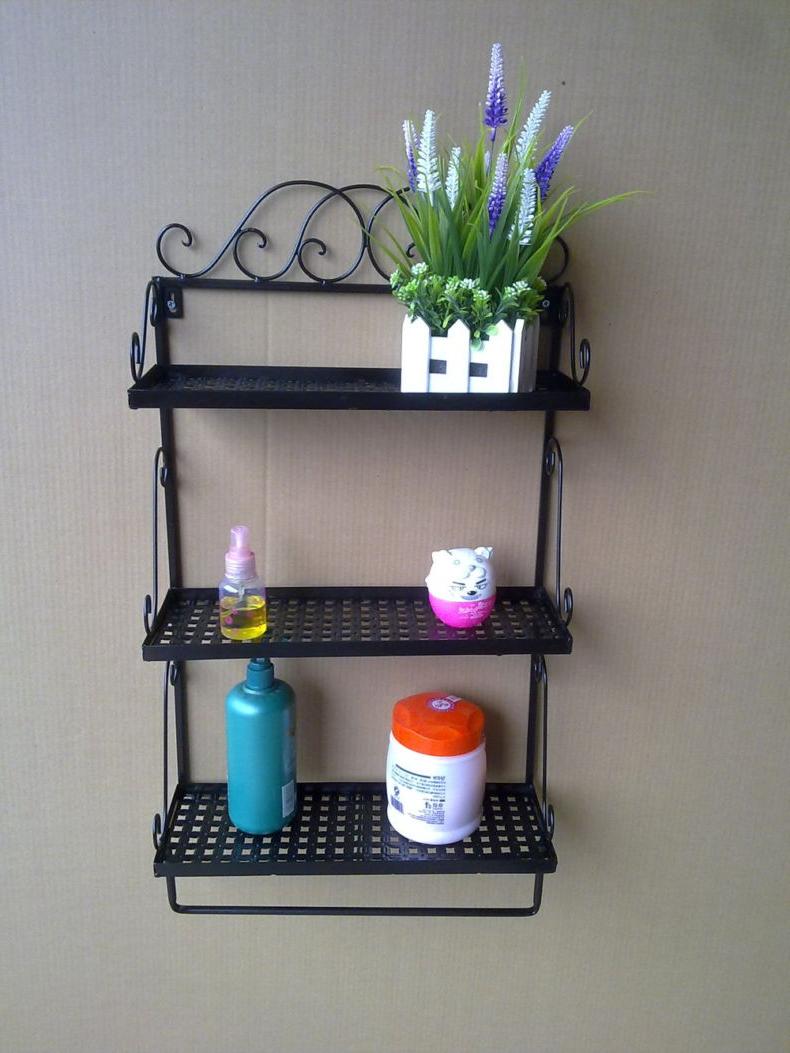 Your bathroom is much more than the place where you brush your teeth when you have not yet been able to open your eyes in the morning. It is the place where you start the day, where you stretch out under the tap, where you prepare for an appointment, where you stare at the mirror and more.
For this reason, you need to make everything possible to adapt the space to your needs. And when the bathroom is small, you can use solutions like this metal shelf to be hanged in the wall. Ideal to place near the shower, it is also easy to clean.
More Bathroom Wall Shelf Decoration Ideas On The Next Page…