10. Creative Toilet Paper Holder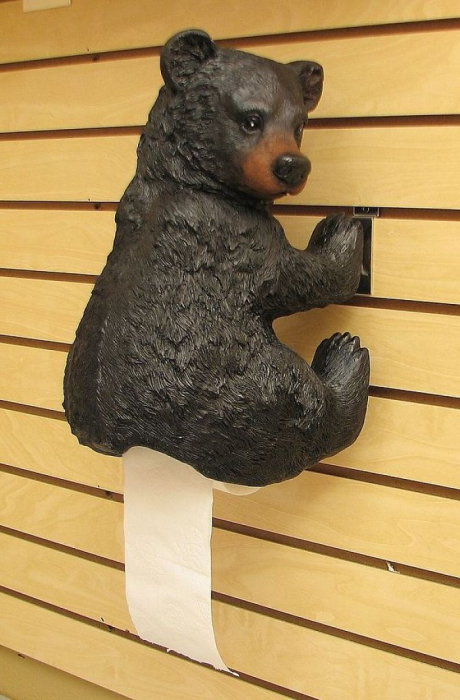 Another creative toilet paper holder that will deceive a smile on your face. This cute bear will 'assist' you every time you enter the bathroom and become your favorite ornament. Impressive and creative, this paper holder will definitely turn your bathroom in a fun place. Not to mention that your kids will love it!
11. Dinosaur Toilet Paper Holder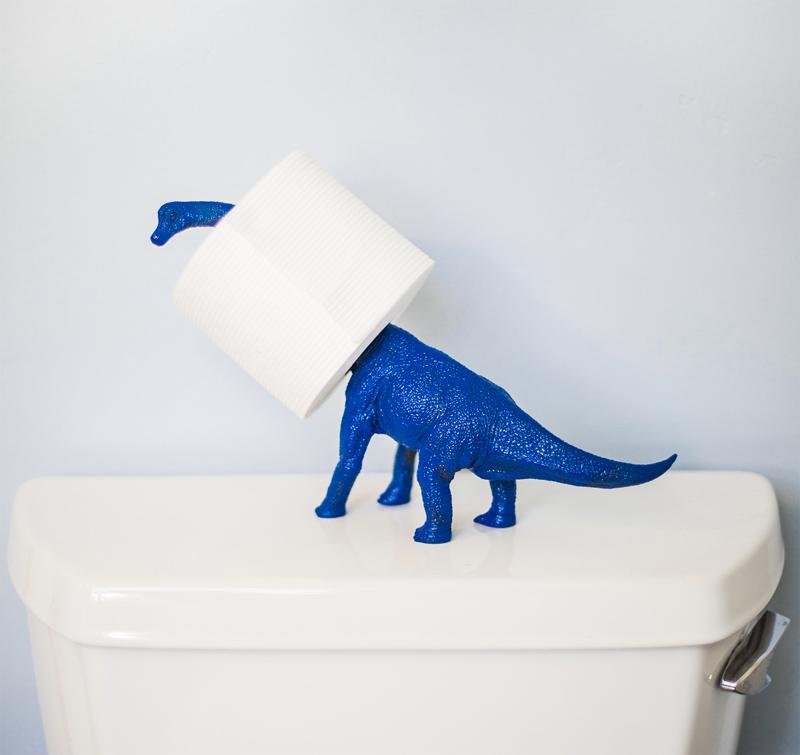 For those who own separate bathrooms and have children, the dinosaur toilet paper holder is the perfect detail that will embellish your kids' bathroom. You can make it out of old dinosaur toy and a new toilet paper holder without spending money. Your kids will go crazy for this toilet paper holder.
12. Knitted toilet paper holder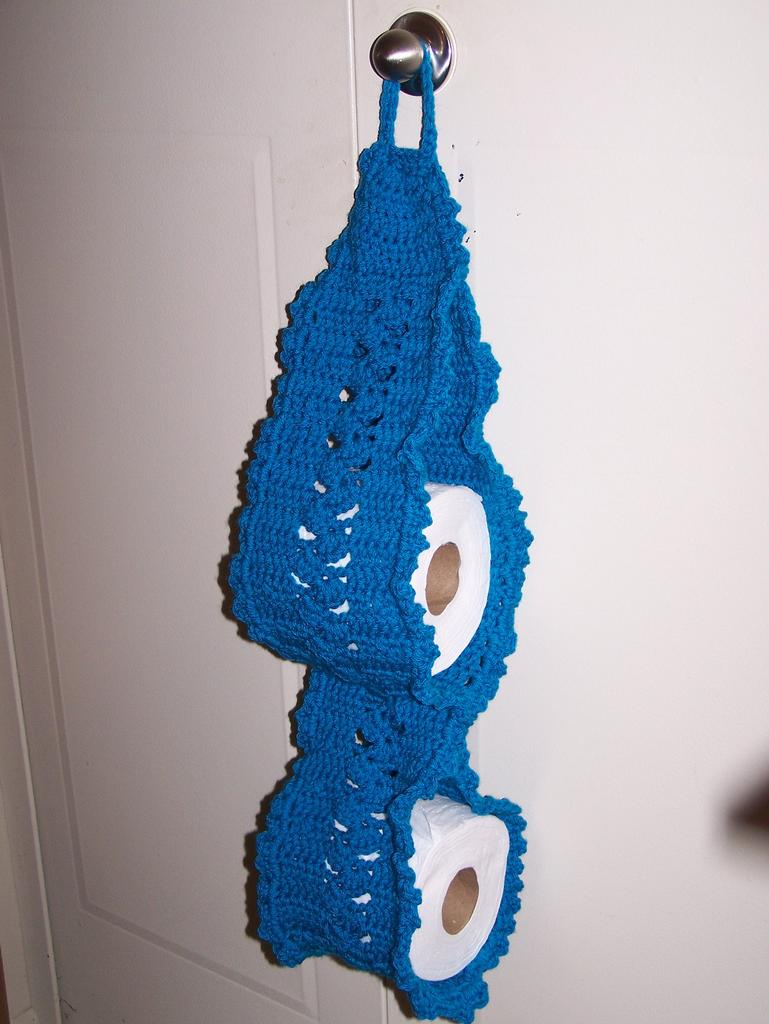 Are you bored of the simple toilet paper holders and wish for something more functional and unique? Why not create your own knitted toilet paper in your favorite color that can store more than just one paper roll? After, hang it near your toilet and enjoy your homemade toilet paper holder that will embellish your bathroom in an unusual manner.
13. Simple Toilet Paper Roll Stand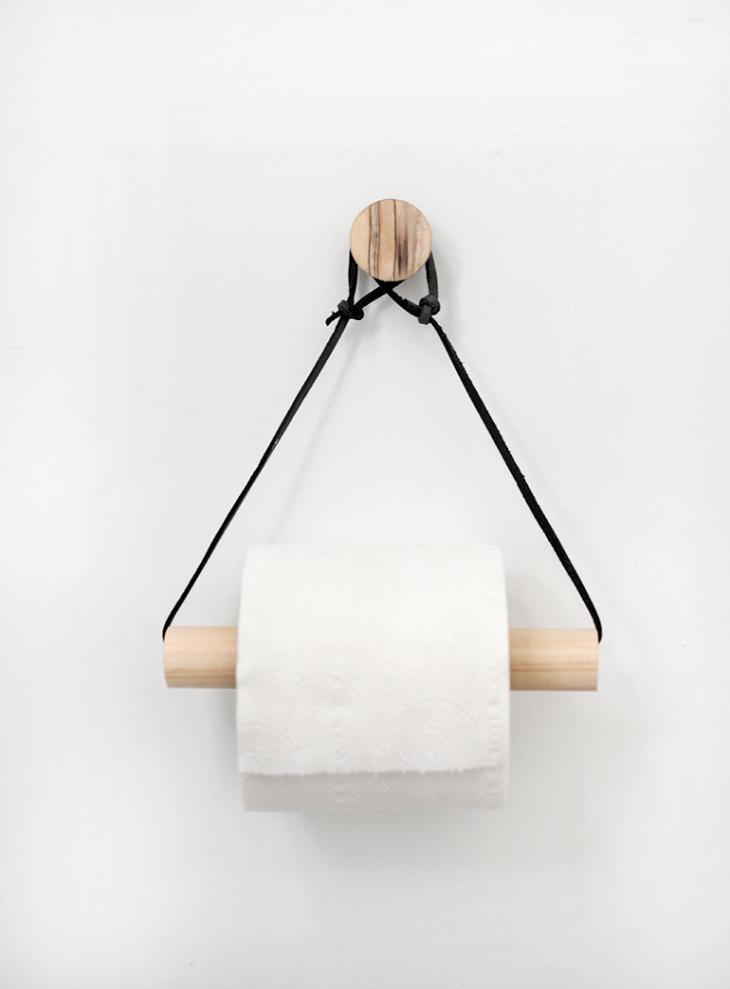 Probably the simplest toilet paper roll stand you've seen by far. For those who wish for something more simple and creative – follow the example on the photo and make your own paper holder today. It won't cost you any money but will give your bathroom a classy appearance.
14. Dog Style Toilet Paper Holder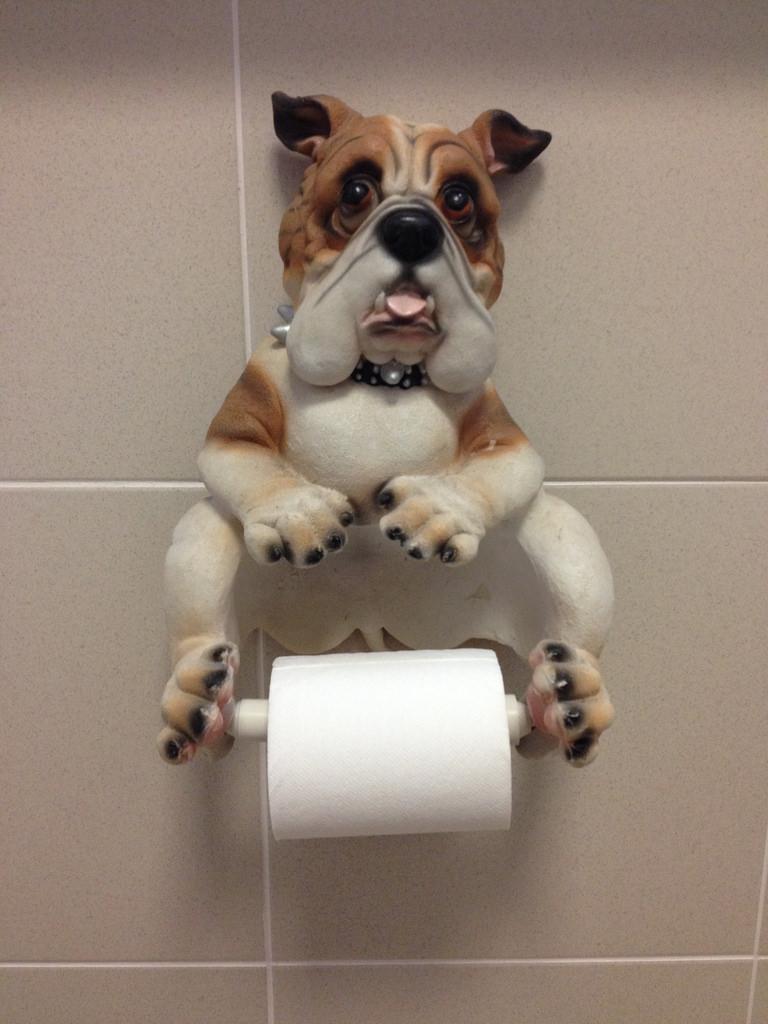 Have you seen a more creative paper holder than this one in dog style? Why not create one of your own and place it in your bathroom today? Visitors will be impressed by your creativity and will definitely want one for their bathroom. Not to mention that your kids will absolutely love it!
15. Dog Toilet Paper Holder Ideas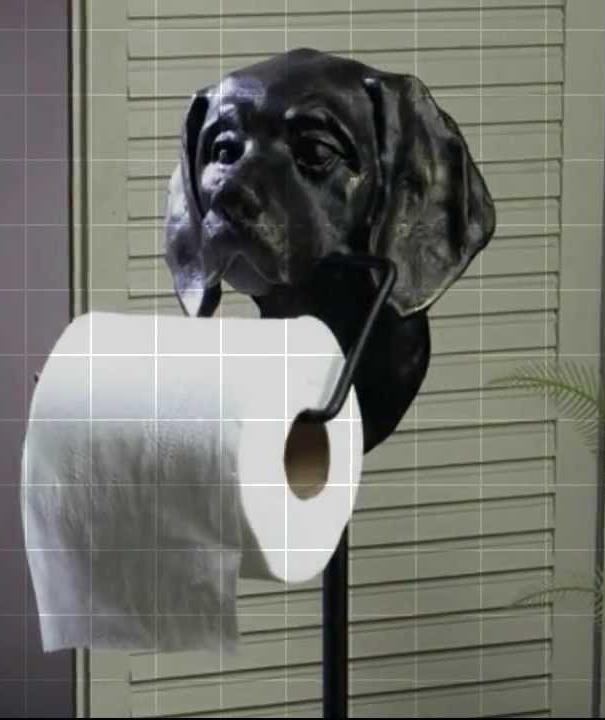 One more cute paper holder in dog style, however, this one is more simple than the previous and includes only a dog's head instead of the body as a holder. Are you in love with it? Feel free to 'steal' this idea and smile everytime you enter your bathroom.
16. Dragon Toilet Paper Stand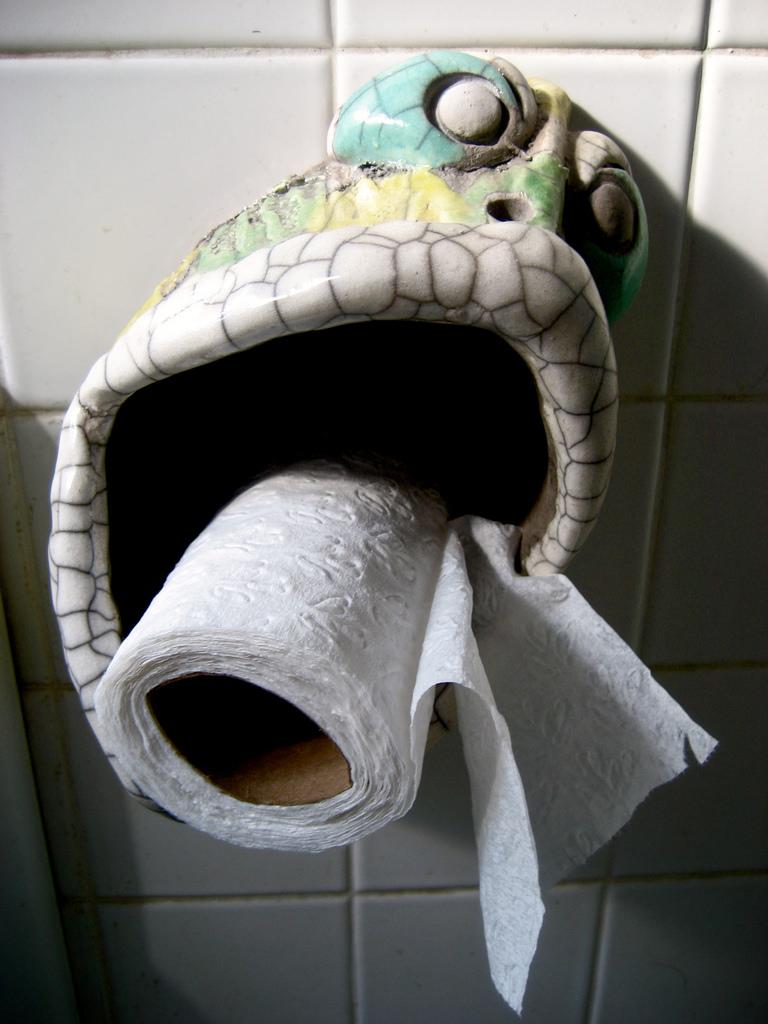 We're pretty sure you have never seen a paper stand like this one before – a dragon keeping your paper rolls inside its mouth. Owning a fixture like this will embellish your bathroom in a creative manner. It will also impress your guest and keep your kids amused while they use the bathroom.
17. Extraordinary Toilet Paper Holder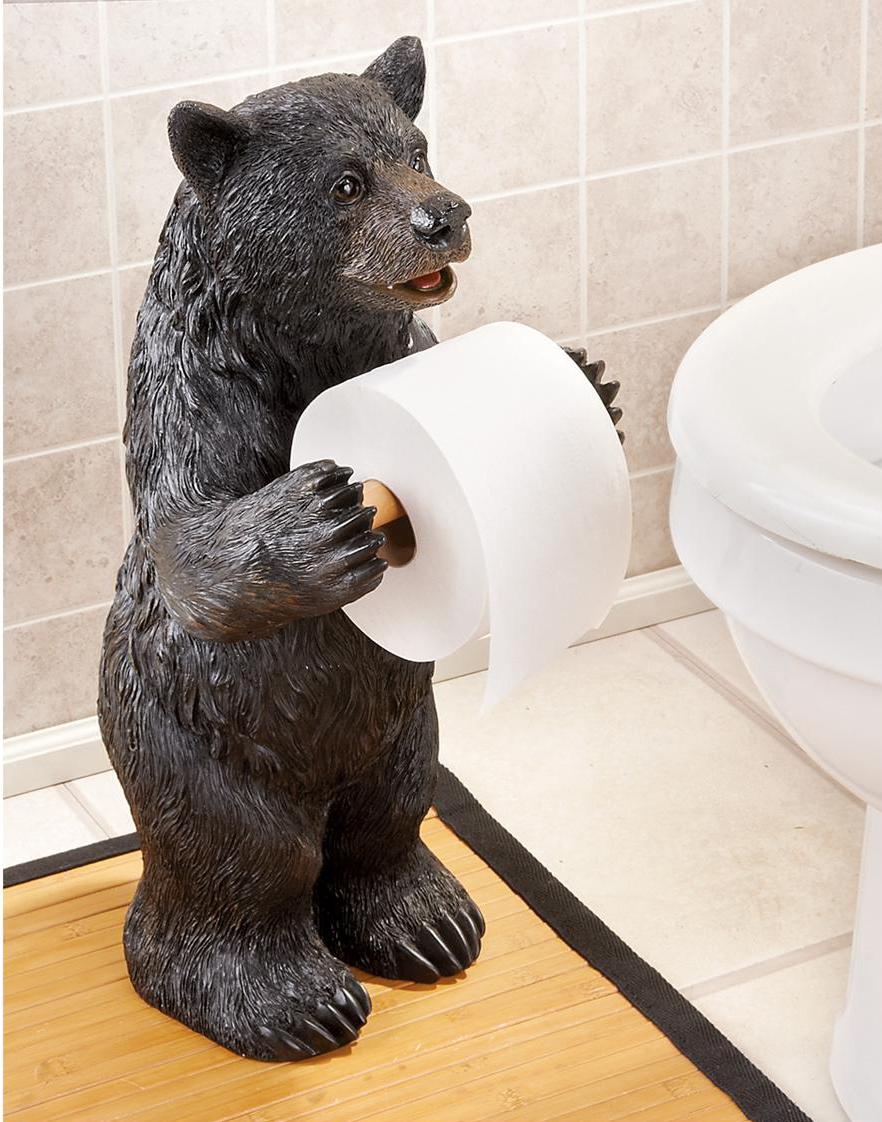 This idea is one of our favorite because of its creative design resembling a bear taking a poop while holding the toilet paper. Feel free to use this idea that will deceive a smile on your face everytime you enter your bathroom and impress your future guests.
18. Freestanding Simple Toilet Paper Holder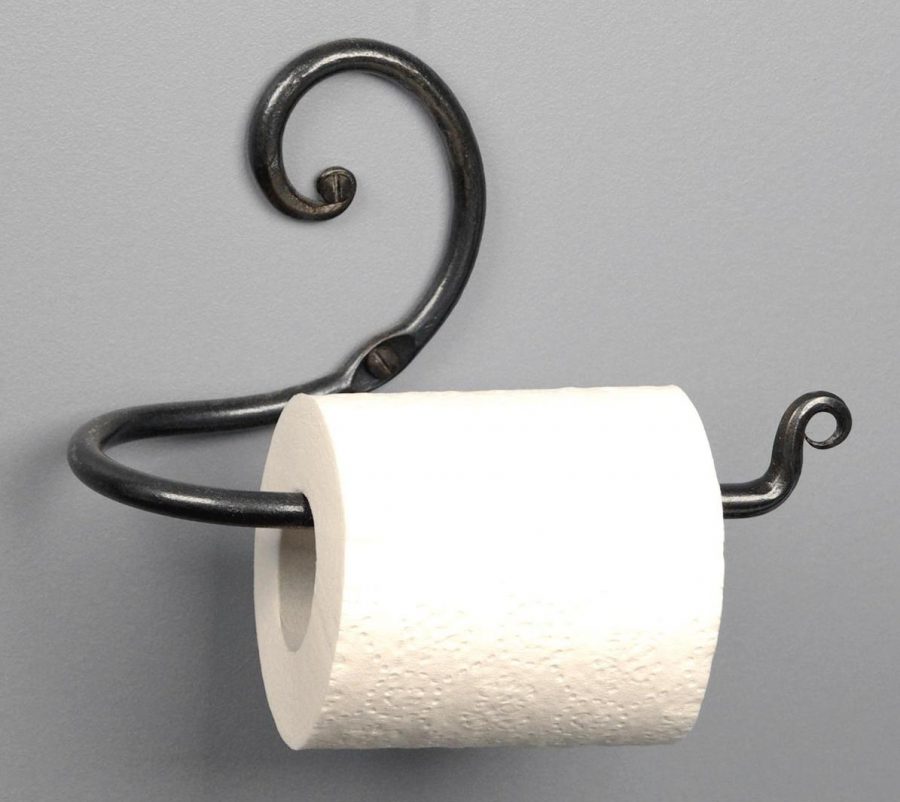 Simple freestanding toilet paper holder that will perfectly fit a bathroom arranged in a classy style. You can follow the example and create this paper holder alone without spending money. It will embellish your space in a simple yet beautiful manner.
19. French Maid Toilet Paper Holder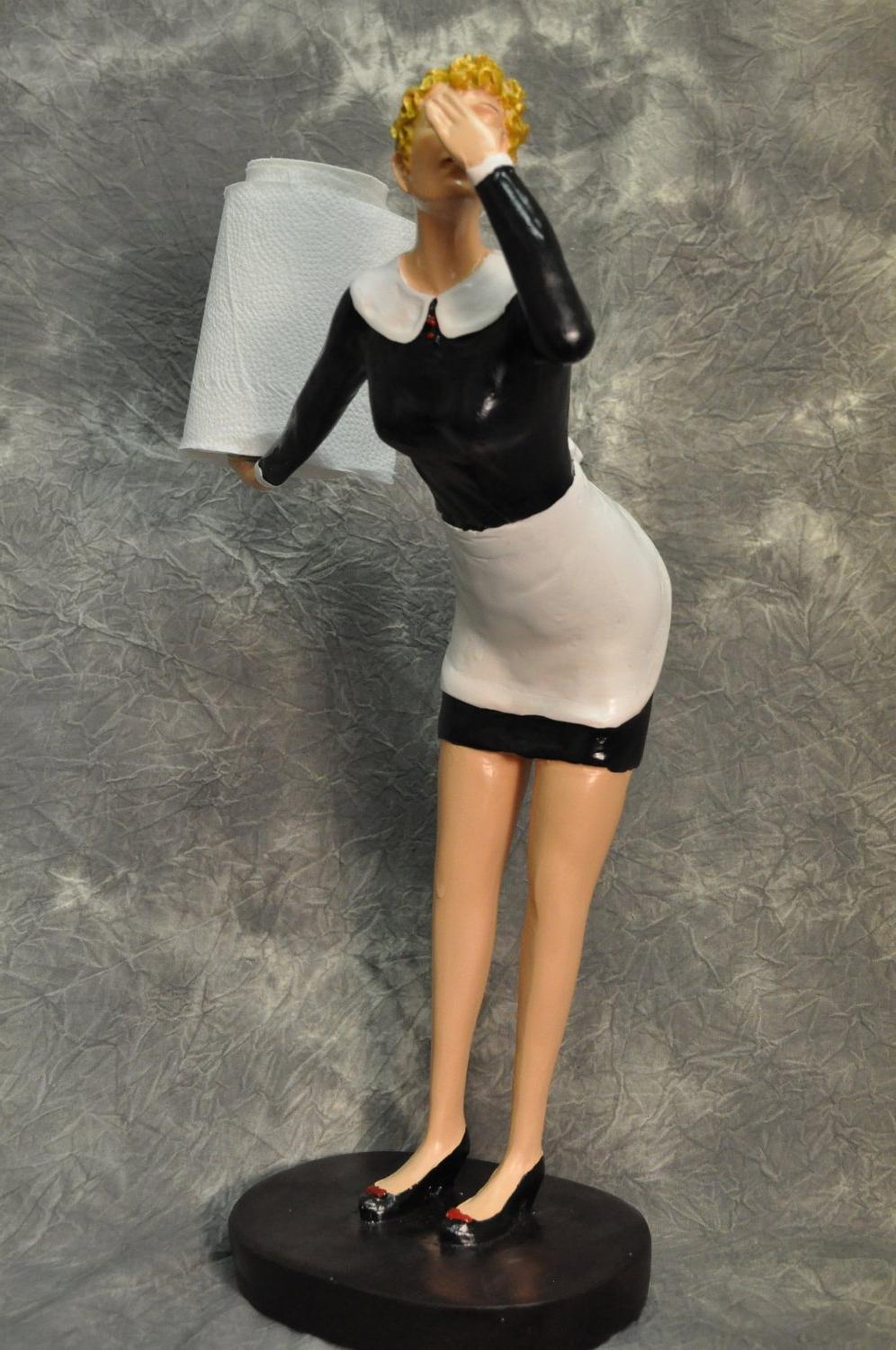 With choosing this French maid to 'hold' your paper, you don't have worry about she picking while you do your thing. Creative paper holder for those who wish to mark their bathroom in a comic and creative manner. Feel free to use this idea and smile everytime you enter your bathroom.
More DIY Toilet Paper Holder Decoration Ideas On The Next Page…