Although toilet paper holder isn't the most glamorous fixture in our bathroom, we can't deny the fact that is necessary. Many people don't pay much attention to the toilet paper holder, however, why not owning a unique one that will embellish the place where we spend 1.5 years of our lifetime, according to some new research? Are you willing to create your own toilet paper holder today? We're here to help. Check out these 50 DIY toilet paper holder ideas we've come up with and pick the one that catches our eye. Each of these ideas and designs is easy to realize and will take only 5 to 30 minutes of your precious time. Scroll down and feel free to 'steal' one and create your own unique paper holder today.
50 Breathtaking DIY Toilet Paper Holder Ideas and Designs For Your Inspiration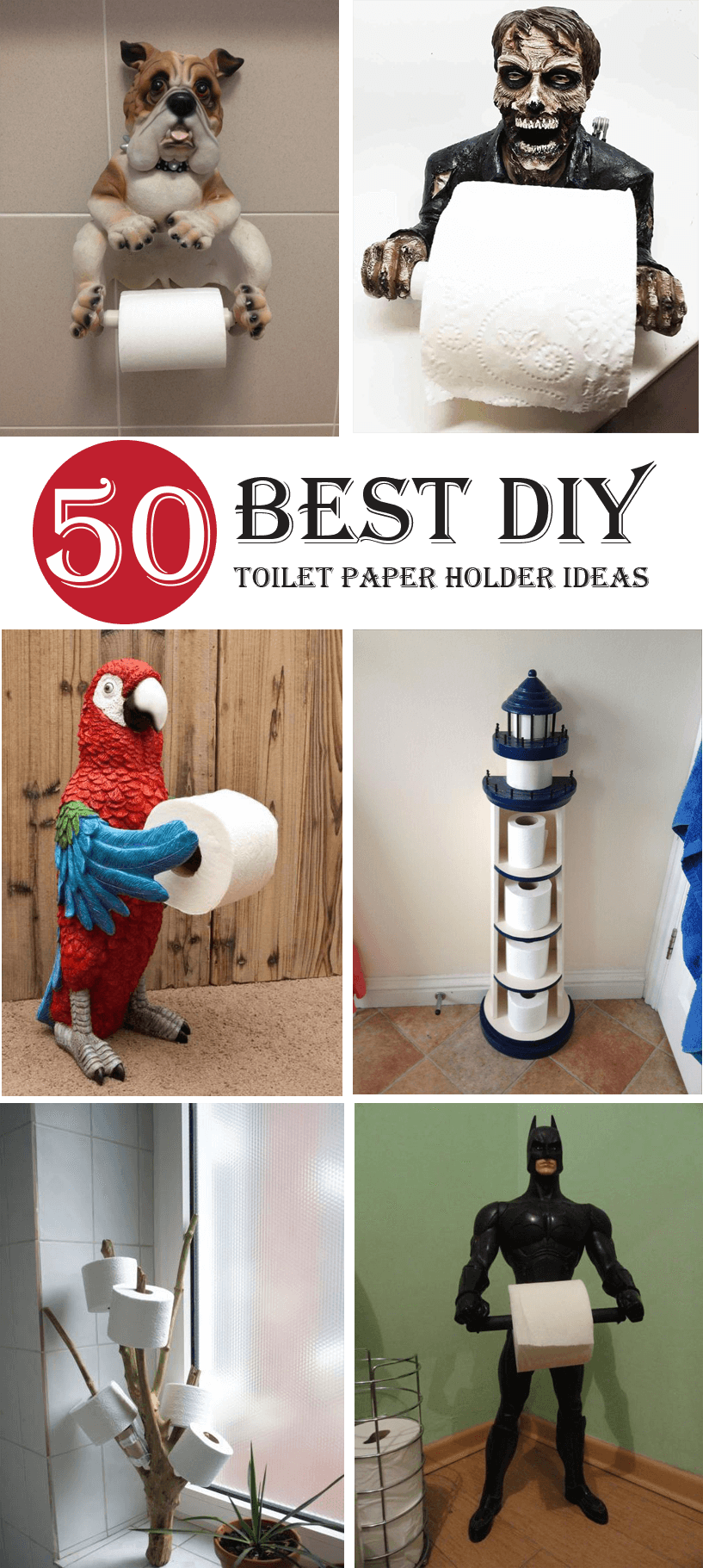 1. Antique Brass Toilet Paper Holder
Are you looking for something classic and elegant that will fit your bathroom's traditional landscaping? The Antique brass toilet paper is just perfect for you. Although toilet paper holders can rarely add a classy style of the space, this one is certainly an exception.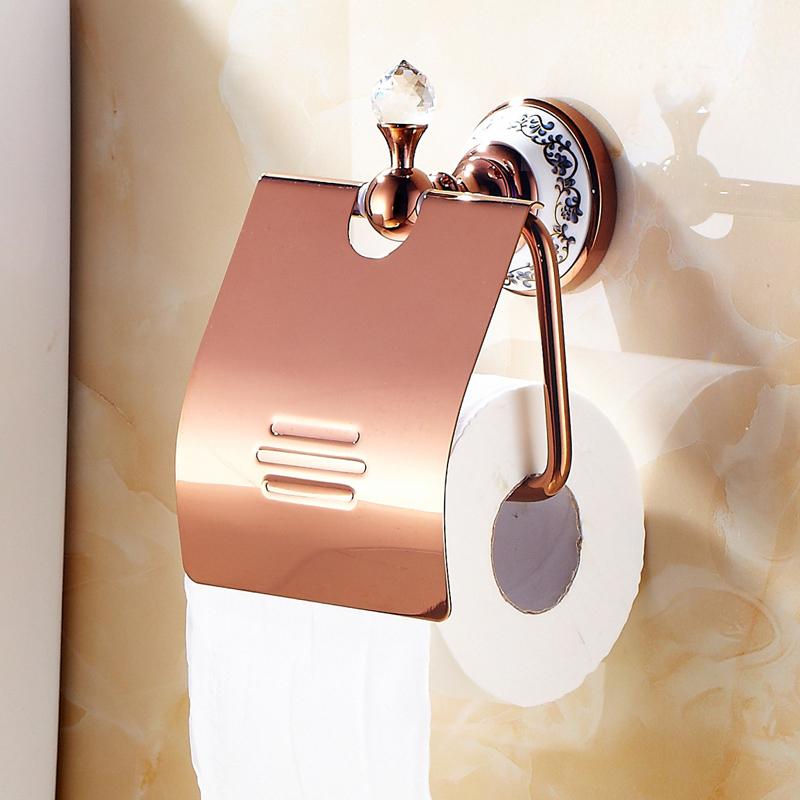 2. Artistic Toilet Paper Holder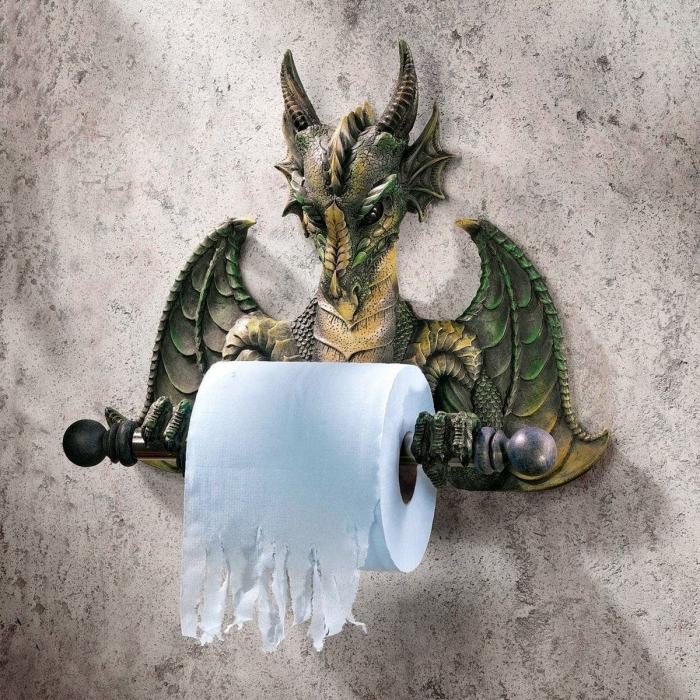 Nothing like the usual toilet paper holders you have seen before. This dragon will 'hold' your toilet paper in a creative manner and will highlight your artistic side. Your guests will be thrilled by this interesting detail in your bathroom.
3. Batman Toilet Paper Stand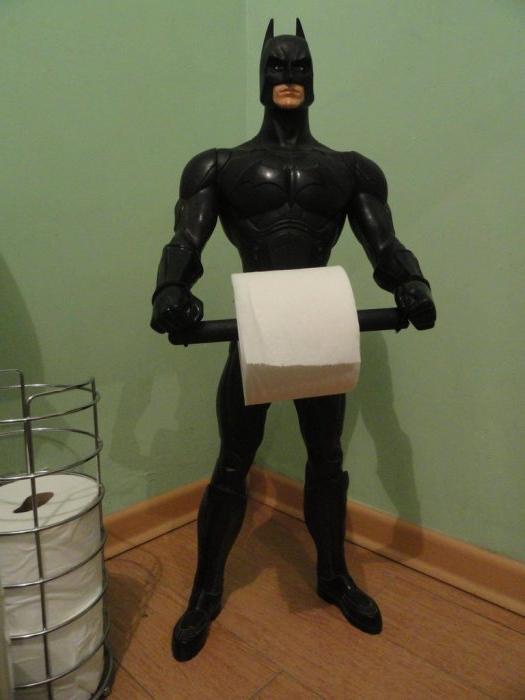 Let Batman save you from further research for the best toilet paper because you already found it. The Batman toilet paper stand will embellish your bathroom in a creative manner. You can also place it in your children's bathroom if you own separate bathrooms – they will love it!
4. Creative Toilet Paper Storage
We came up with the most practical and creative storage for your toilet paper. You can DIY by using wooden planks or turn an old piece of furniture into your new toilet paper storage. Feel free to 'steal' this idea for your bathroom and place your toilet papers in a practical and creative manner.
5. Bulk Toilet Paper Holder Ideas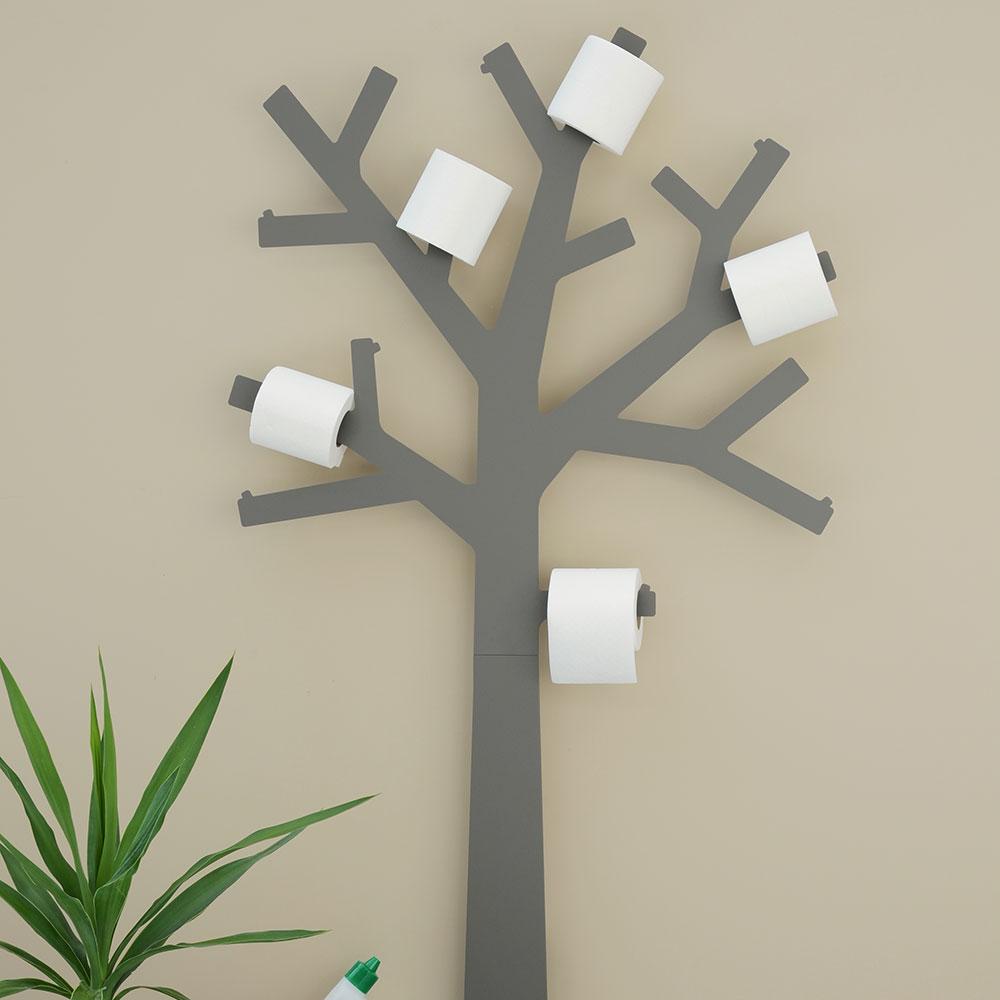 Although it's not like the toilet paper holders you have seen or used before, this bulk holder will definitely embellish your bathroom in a creative and extraordinary way. The tree-like appearance will help you store a few paper rolls and highlight your creativity.
6. Cheap Toilet Paper Stand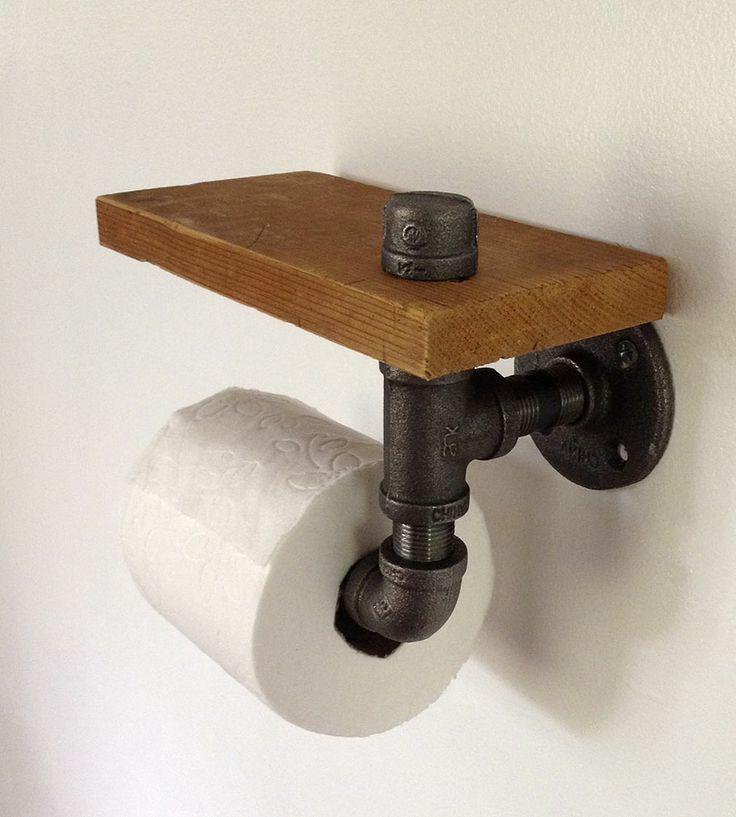 Why buy a new toilet paper holder that costs more than $30 when you can create one of your own with a simple pipe and small wooden plank? This idea is both cheap and practical, besides, you can place two toilet papers – one on the holder and the other in the wooden plank. Feel free to realize it today and create your own toilet paper holder that will embellish your bathroom in a creative manner.
7. Clothes Hanger Toilet Paper Holder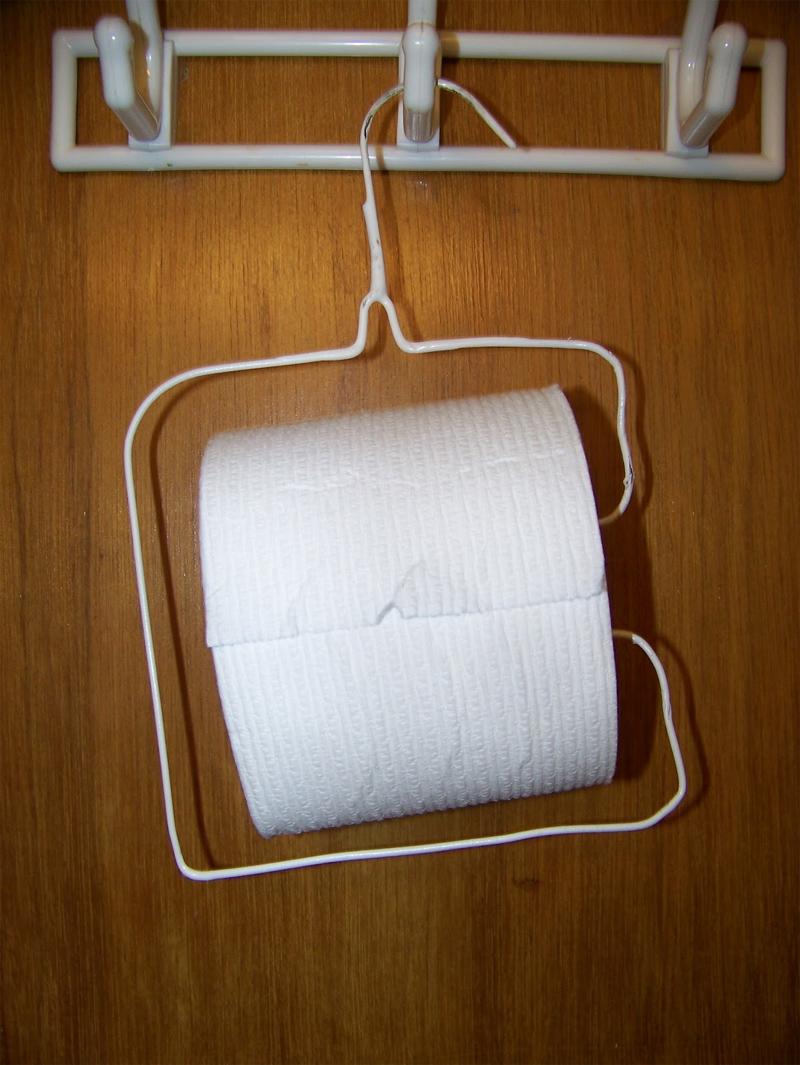 Own a clothes hanger you don't use anymore? Why not turn it into a simple functional toilet paper holder, instead of buying a new one and save some money? Just follow the example we provided and leave your creativity and imagination to do the rest.
8. Stylish Toilet Paper Holder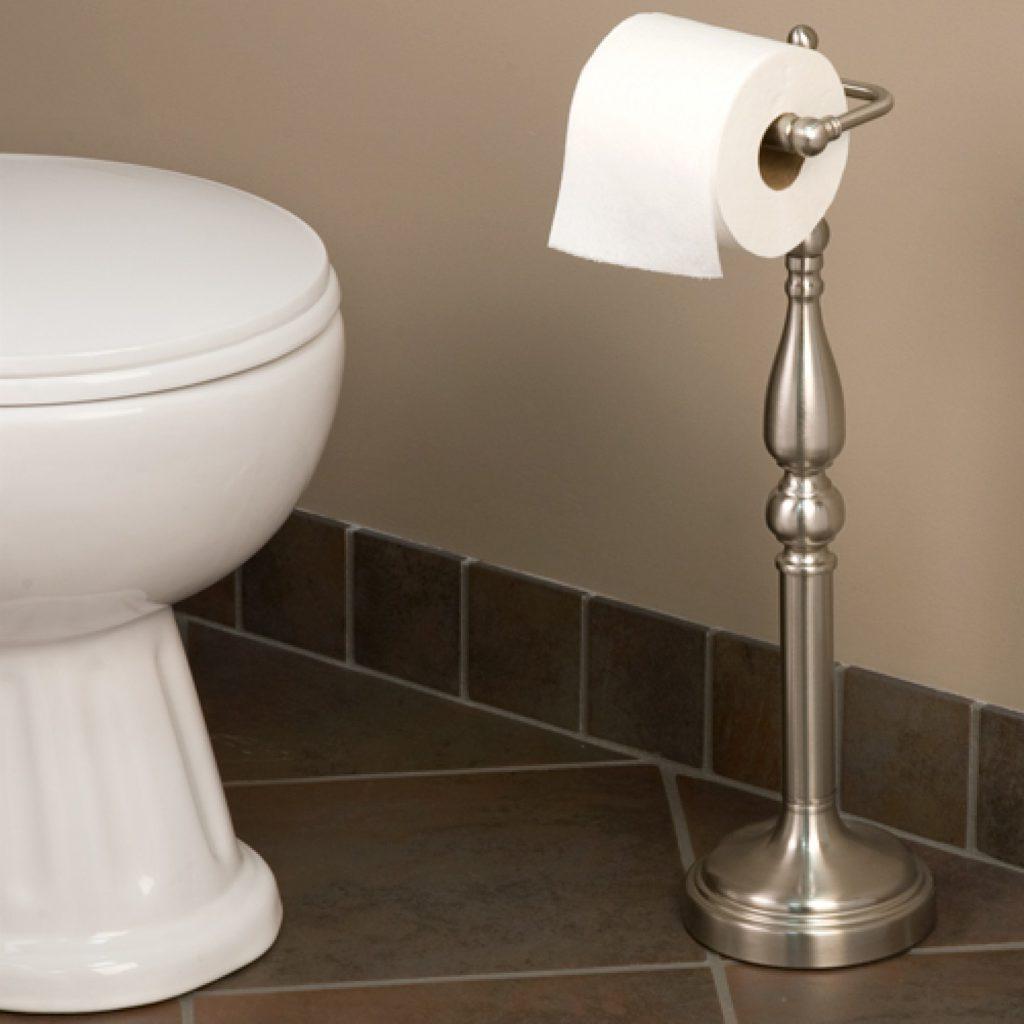 Although it may seem like the bathroom doesn't need to be arranged with style, some of the homeowners wish to arrange their bathroom the same way they arranged the rest of their home. If you want to do the same, just pick this stylish toilet paper holder that will give the entire space a different more classical tone. You can place it in a corner or somewhere available without spending much of your free space.
9. Inexpensive Toilet Paper Holders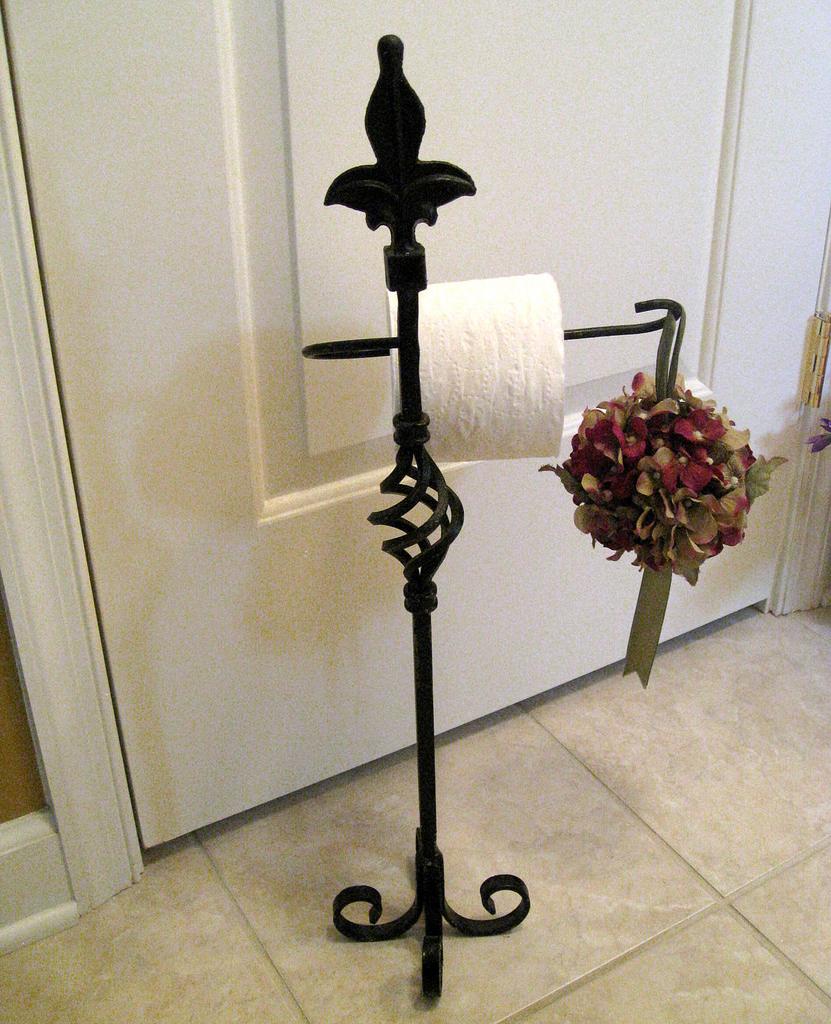 Are you looking for the most creative idea for creating your new toilet paper holder without spending money? Why not go for this inexpensive idea and store your paper rolls in a creative manner. Your guests will be thrilled by your creativity. Aside from its creative design, this paper holder can store not one but two paper rolls. You can also add a detail that matches the walls of your bathroom embellish the whole space even more.
More DIY Toilet Paper Holder Ideas On The Next Page…