20. Frog Toilet Paper Holder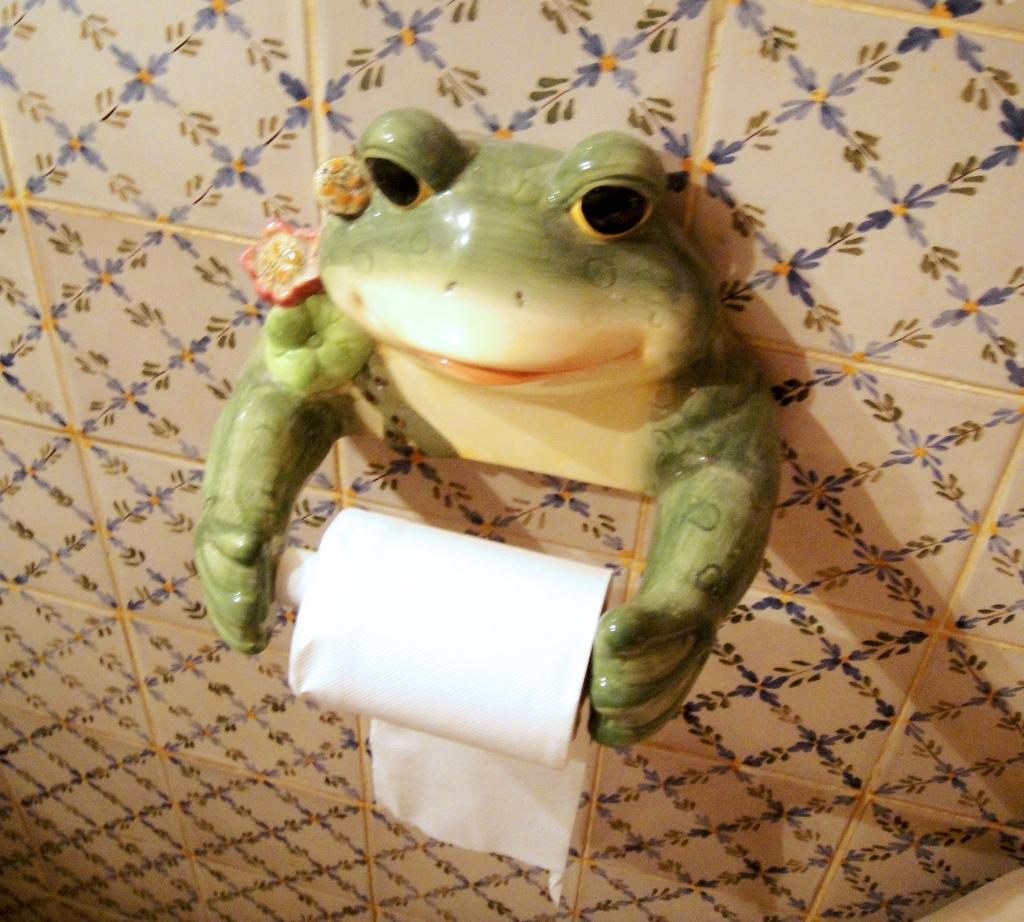 Even frogs can 'hold' your toilet paper, however, we're pretty sure you've never thought of creating a paper holder like this one by using an old frog toy. Your kids will love it and you don't have to spend money or time on realizing this creative idea.
21. Funny Toilet Paper Holder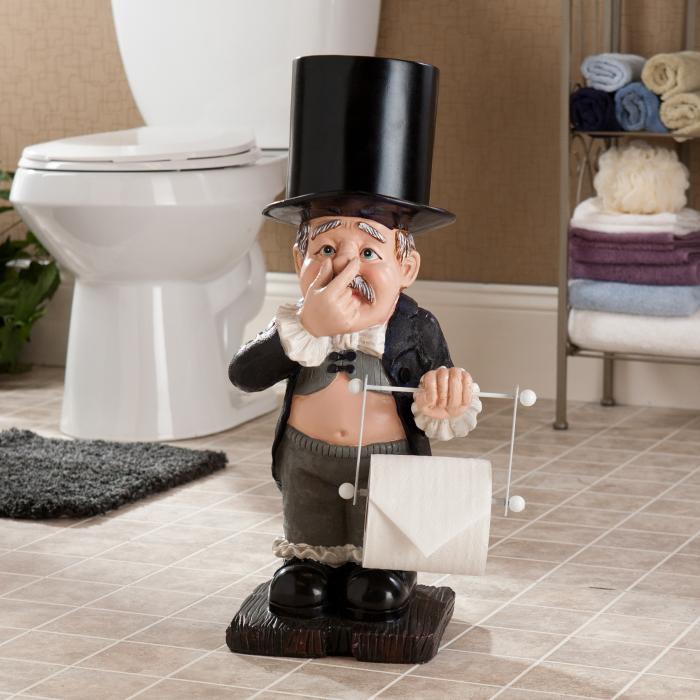 Probably one of the funniest paper holders ever. This guy will 'hold' your paper roll and let you know when the air is too heavy for breathing. A paper holder like this will keep you amused while you do your thing and deceive a smile on your face everytime you enter your bathroom.
22. Funny Toilet Paper Stand Ideas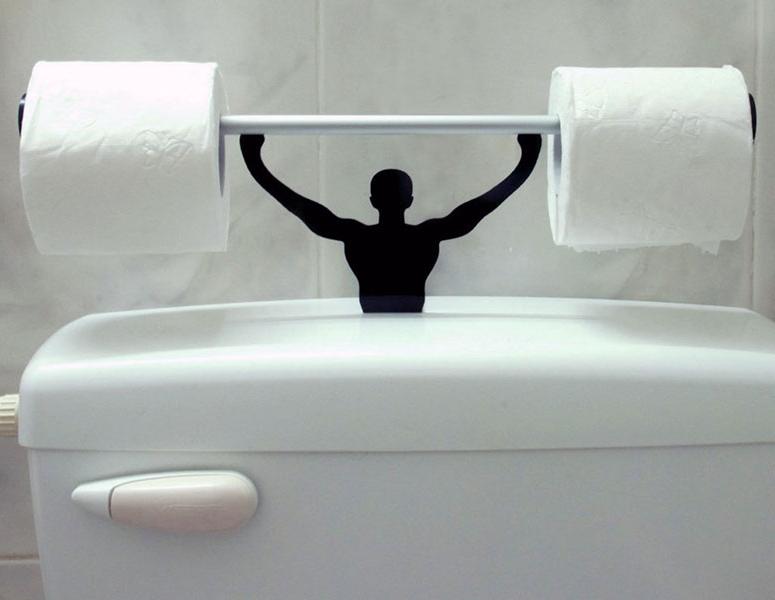 Both practical and creative, this muscle man paper holder will definitely embellish your bathroom in a unique manner. Aside from this, you can place not one but two paper rolls on it without worrying it will be too heavy for the muscle man. Feel free to use this idea and realize it today.
23. Ghost Toilet Paper Holder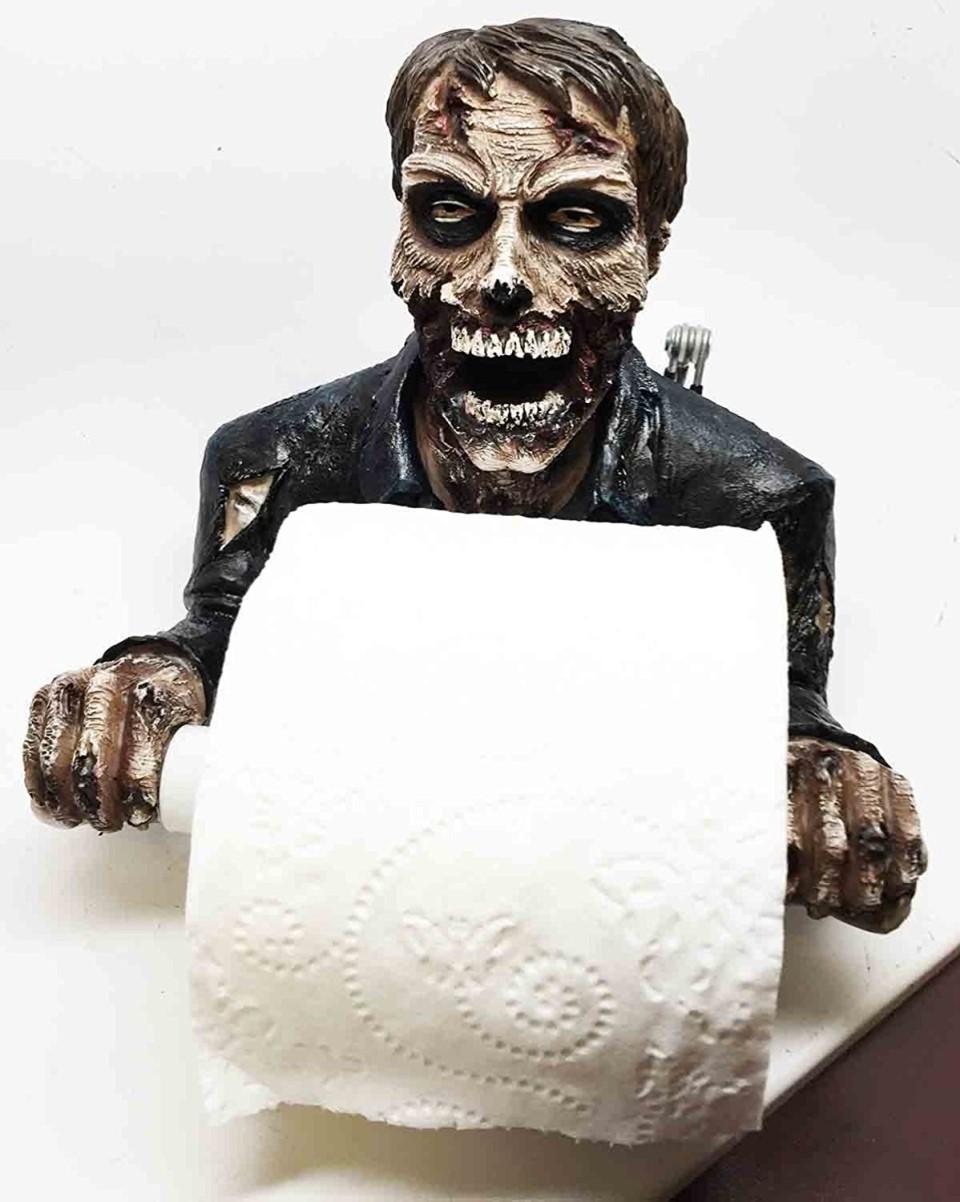 This paper holder will help you out when having difficulties while doing your thing in the toilet with its scary appearance. Mark your bathroom in a unique manner and keep your kids and yourself amused while using the bathroom. You can use an old ghost toy like the one on the photo and easily create your new 'scary' paper holder today.
24. Hanging Toilet Paper Holder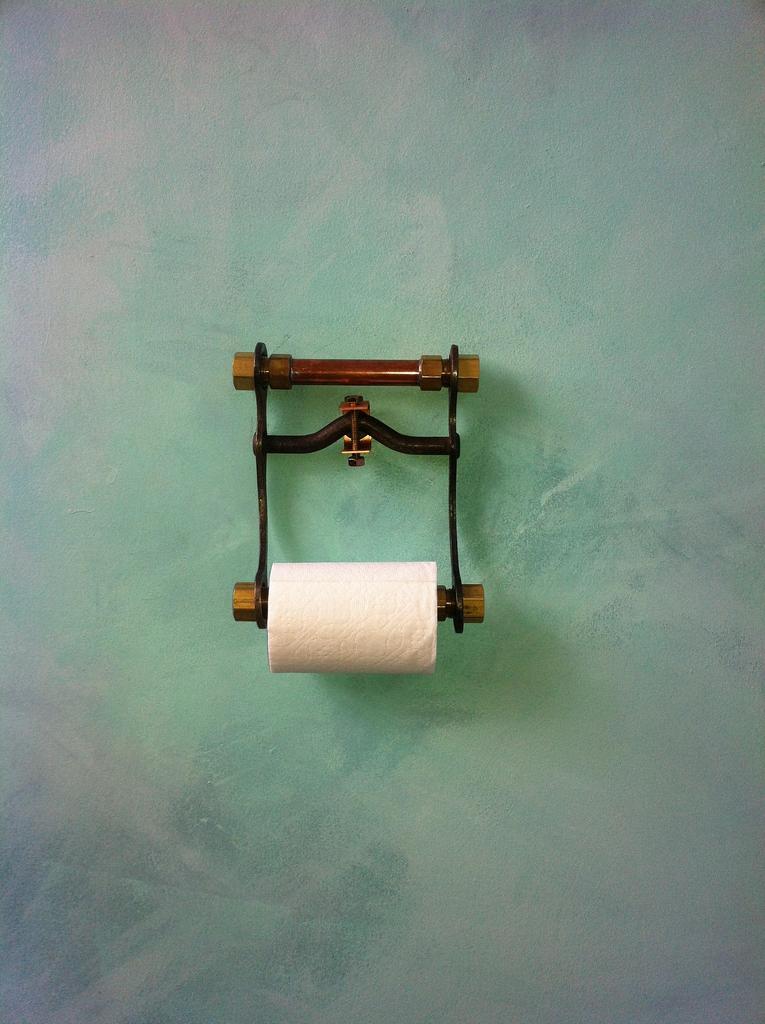 A simple hanging toilet paper holder that will wrap your bathroom in vintage charm. You can easily create this paper holder by using small trees and embellish your bathroom in a simple yet classy manner. After, hang it near your toilet and enjoy the 'services' of your new paper holder.
25. Wooden Toilet Paper Holder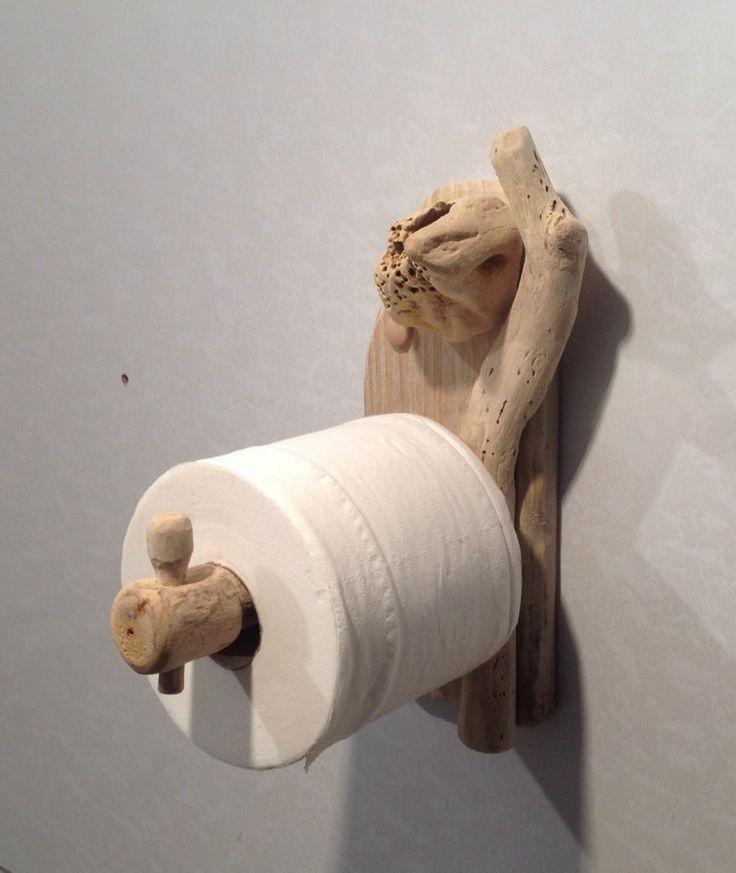 Just place a well-shaped wood like the one on the photo and talk about rustic charm! You can't arrange your bathroom in a rustic style without using a real piece of wood on the wall. If you're a fan of rustic natural landscaping, this wooden paper holder will definitely meet your needs and desires.
26. Unicorn Toilet Paper Holder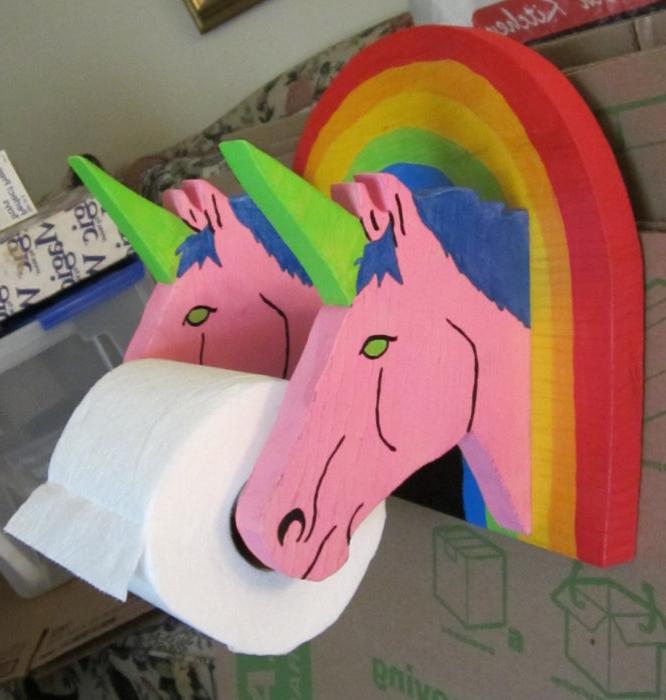 Image Credit : ETSY.COM
A paper holder with two unicorns holding the toilet paper will be just perfect for your kids' bathroom. However, feel free to use this idea and place a paper holder like this one in your bathroom and smile everytime you sit on your toilet. Easy to make and easy to fall in love with. Your kids will go crazy for the unicorn toilet paper holder.
27. Low Budget Toilet Paper holder
For those who seek to find an elegant paper holder without spending too much money on buying one, this inexpensive classy toilet paper stand will perfectly meet your needs and desires. You can place it in a corner or somewhere available without wasting much of your space. A paper holder like this will definitely embellish your bathroom and add a bit of a style in it. Simple and elegant – just like you like ti! Consider adding a flower ornament on it and give your simple paper holder a colorful outlook.
28. Cheap 2in1 Toilet Paper Holder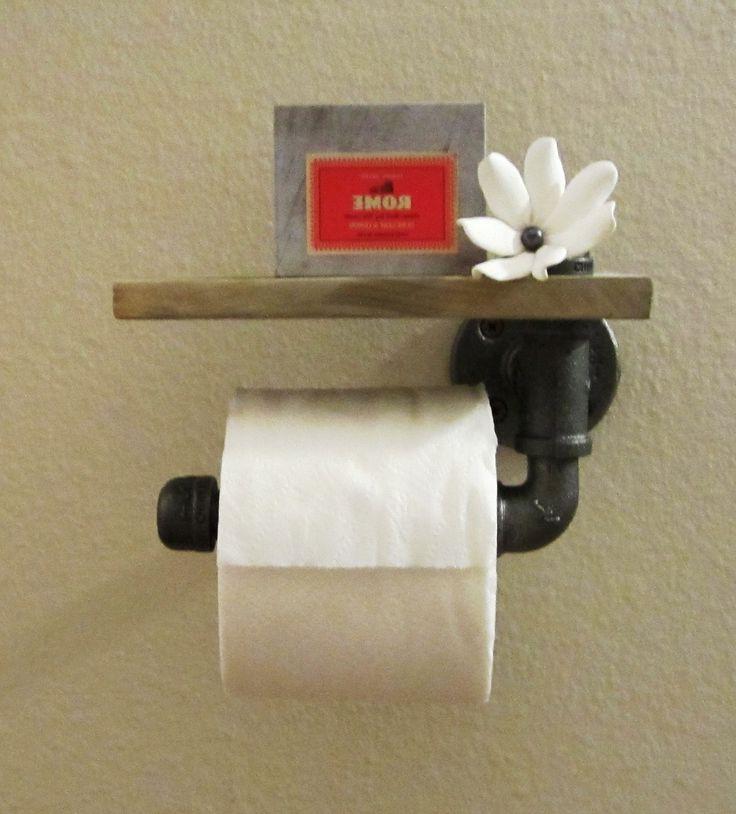 Looking for a practical and cheap 2in1 toilet paper holder which you can also use for placing wet wipes? Stop with your research because we've come up with this creative idea that will meet your needs and imagination. Perfect 2in1 paper holder you can DIY without spending much money.
29. Creative Wooden Toilet Paper Holder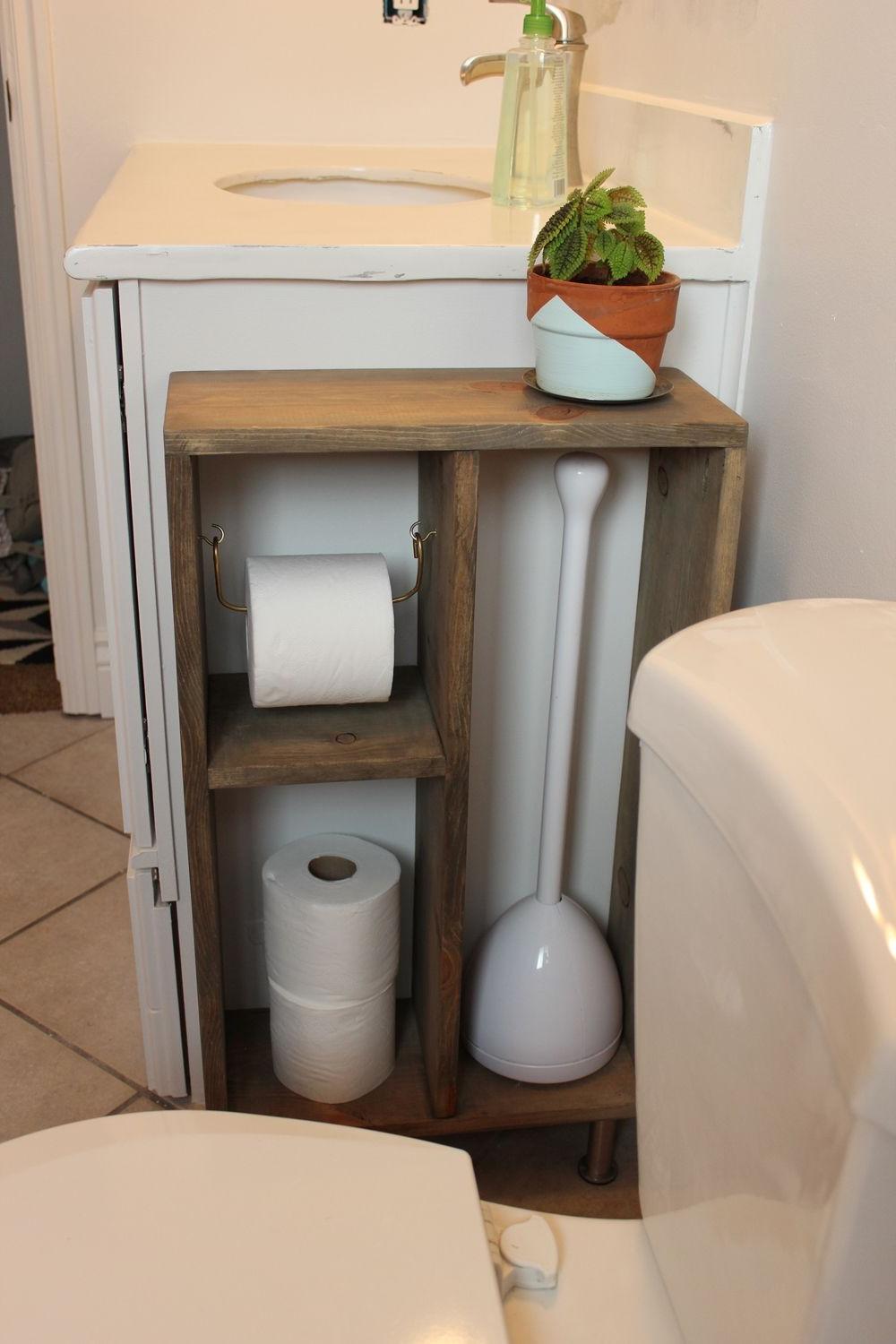 Have you ever dreamed of a toilet paper holder so close to your toilet so you wouldn't need to stretch to get it? We made your dream come true with this funny yet practical idea that includes a paper holder attached to your toilet plate. Feel free to realize it today and make your bathroom dreams come true.
More DIY Toilet Paper Holder Designs On The Next Page…