11. Italian Entryway Furniture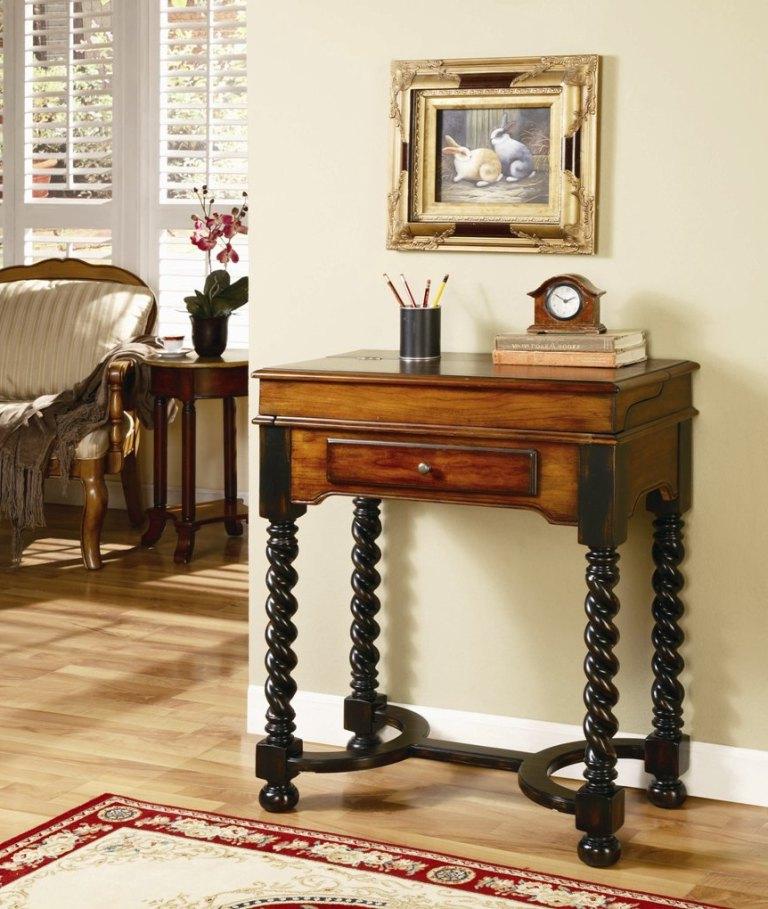 Those who prefer to add an Italian touch to their home can get the Italian entryway wood table and enjoy the Italian décor. A unique design and an aesthetic appeal of beautiful yet functional furniture with helical spikes and a simple drawer you can use to store your keys or other miniature things that can easily get lost around your house. With choosing the Italian entryway, not only you will have a unique piece of furniture but also embellish your home's hallway.
12. Metal Entryway Furniture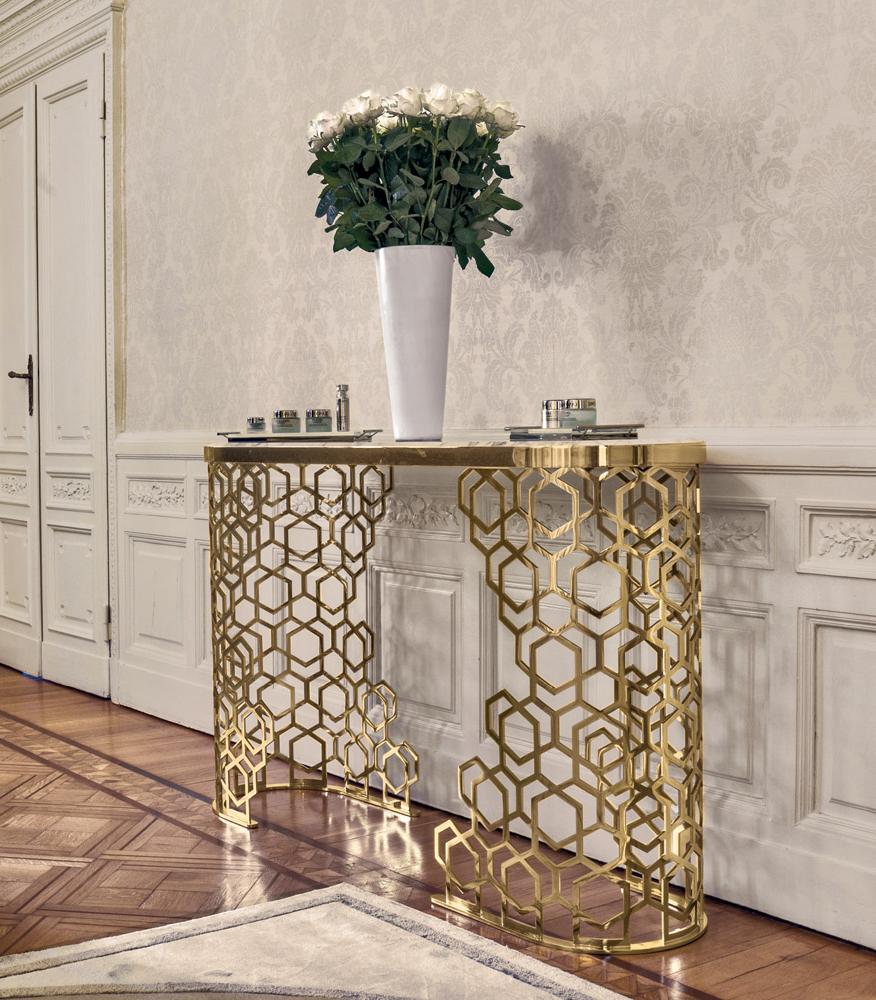 Metal Entryway piece of furniture that screams "LUXURY AND STYLE". If you're want to buy a furniture with a striking appearance and unique design, this is what you've been looking for. There's no need to add any ornament to its surface because the table-like remains as an ornament itself. Don't hesitate to get this piece of metal furniture and decorate your home's hallway in a unique manner.
13. Modern Entryway Furniture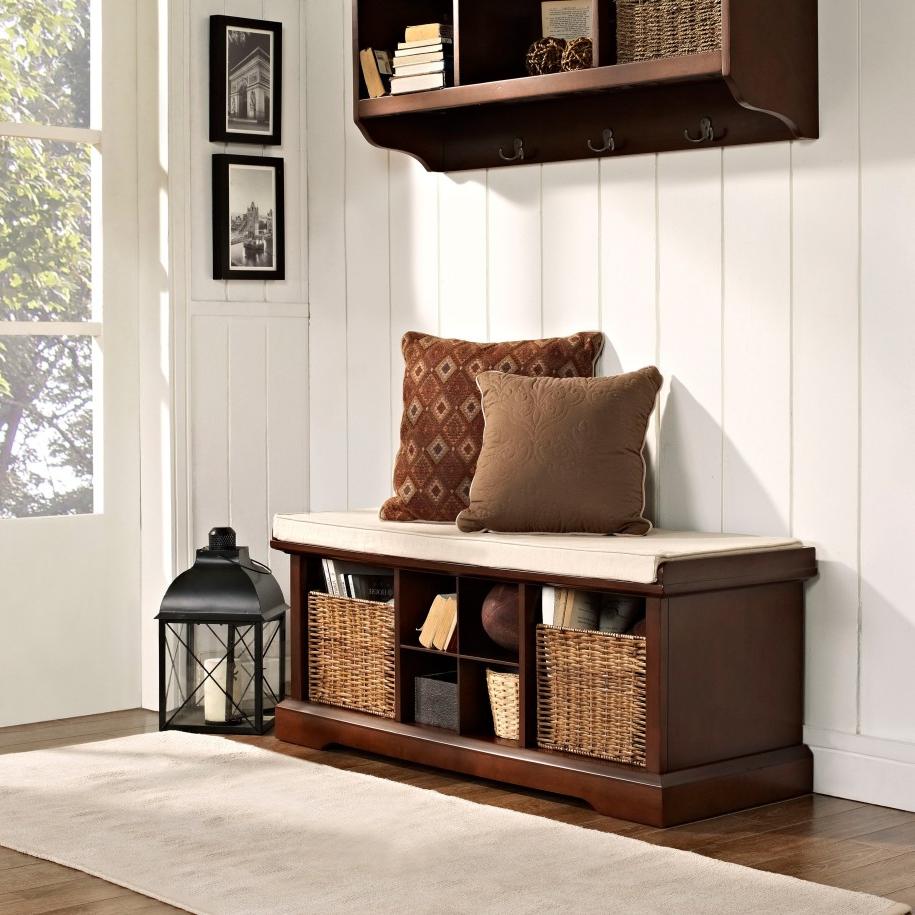 If you're looking for something classic and alluring, this modern entryway furniture will perfectly satisfy your needs. However, this isn't just a simple piece of furniture; you can use its empty lower part as storage for books, and the upper part of a seating area. Having a modern furniture like this one will not only embellish your entryway and serve as a resting area, but also amaze your visitors and make them fall in love with your unique piece of furniture at first sight.
14. Mudroom Entryway Furniture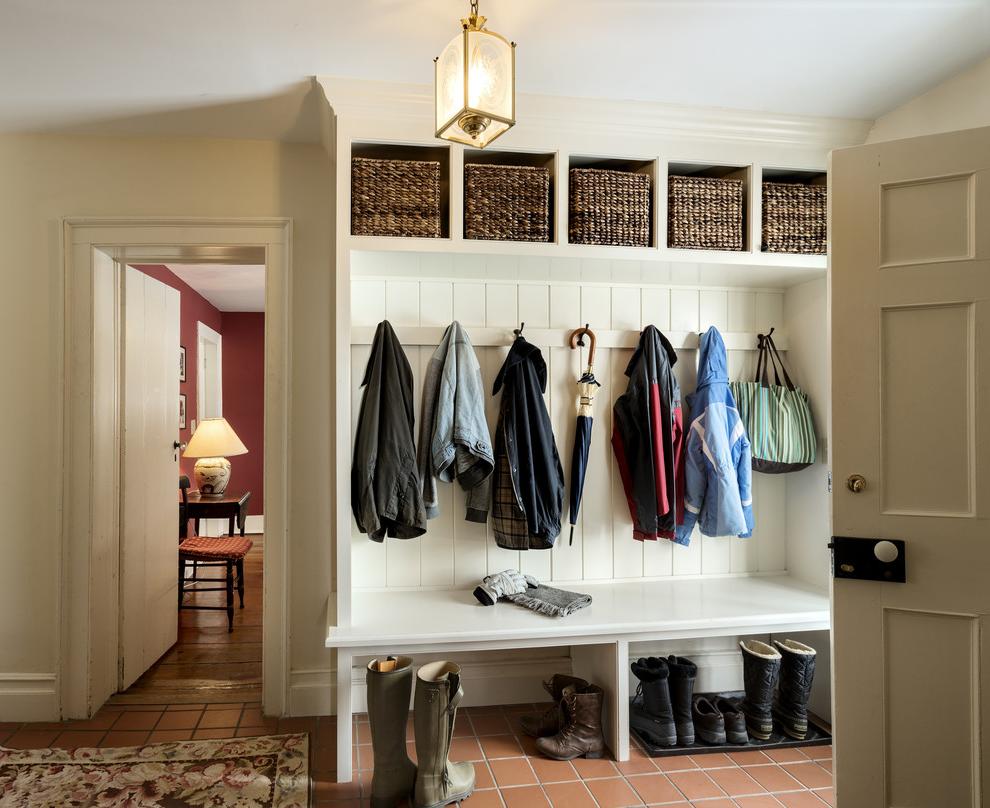 Mudrooms are quite popular lately due to their practicality and useful purpose. However, unlike a front entry that can be seen by all and used by visitors, the mudroom remains usually as a secondary entrance. Although it's a hardworking space, the mudroom entryway is helpful for keeping your home clean and organized. Consisted of elegant hooks, racks, white bench and few cubbies that can be used for storage of other clothing, the mudroom entryway furniture will definitely find its place at your home, keeping your hallway clean and shiny.
15. Oak Entryway Furniture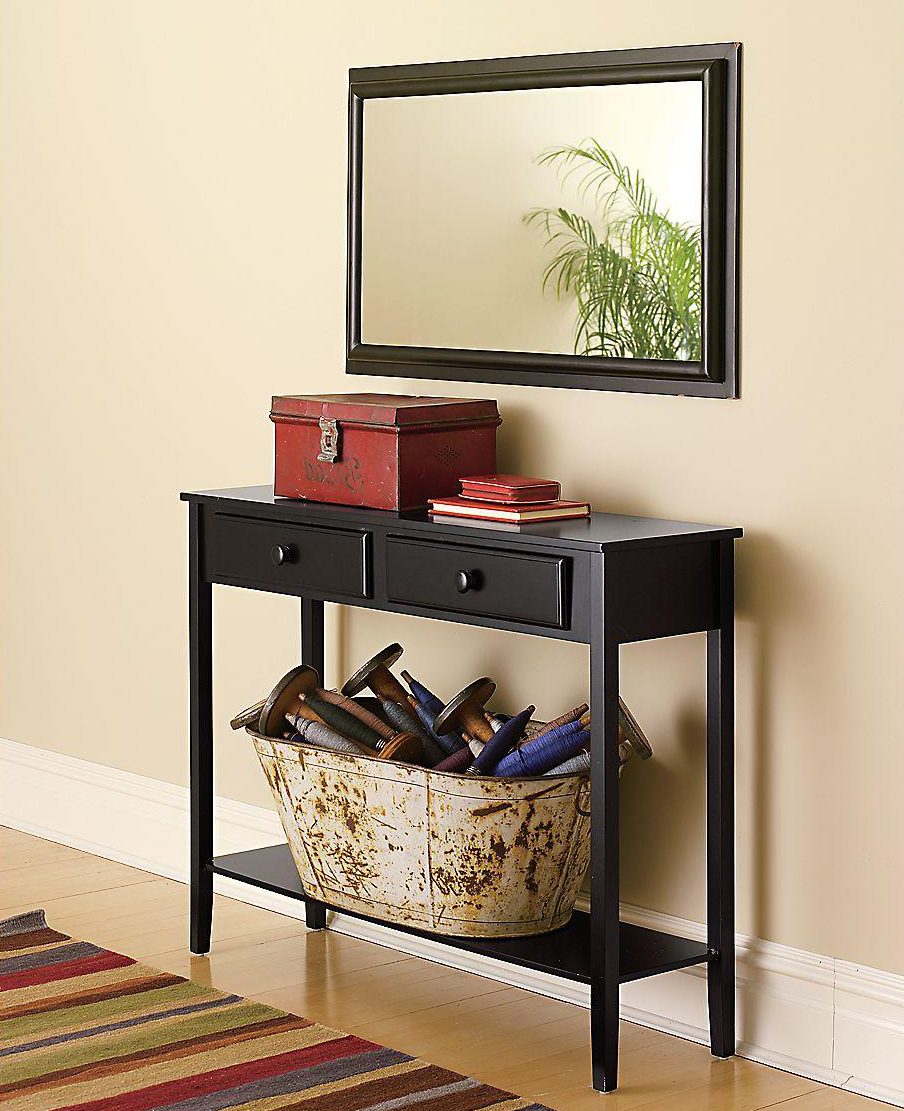 Oak furniture, especially tables are one of the most beautiful pieces of furniture that you can never make a mistake while choosing. This particular idea of combining the oak table with a mirror and a container filled with tools is for the ones who don't prefer classic decor but a unique and an unusual one. With a simple black design and two tiny drawers, the oak entryway will definitely embellish your hallway and attract your guest's attention once they notice its unusual details.
16. Oriental Entryway Furniture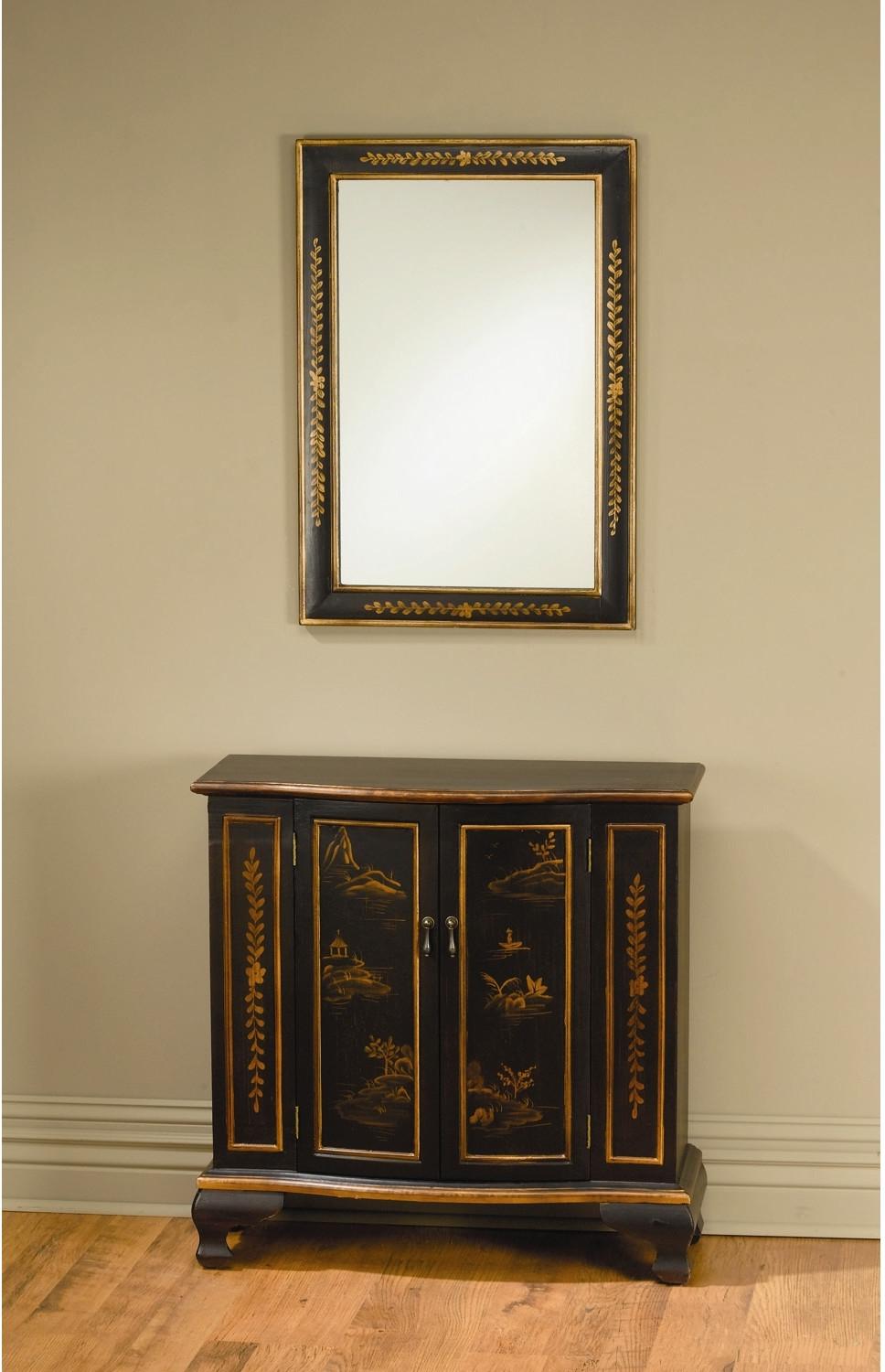 Oriental entryway furniture is for those who want to add a touch of the East Asia culture in their home. A simple, freestanding and delightful piece of furniture together with a mirror in the same unique style and design that will embellish your hallway the way that no other furniture can.
17. Outdoor Entryway Furniture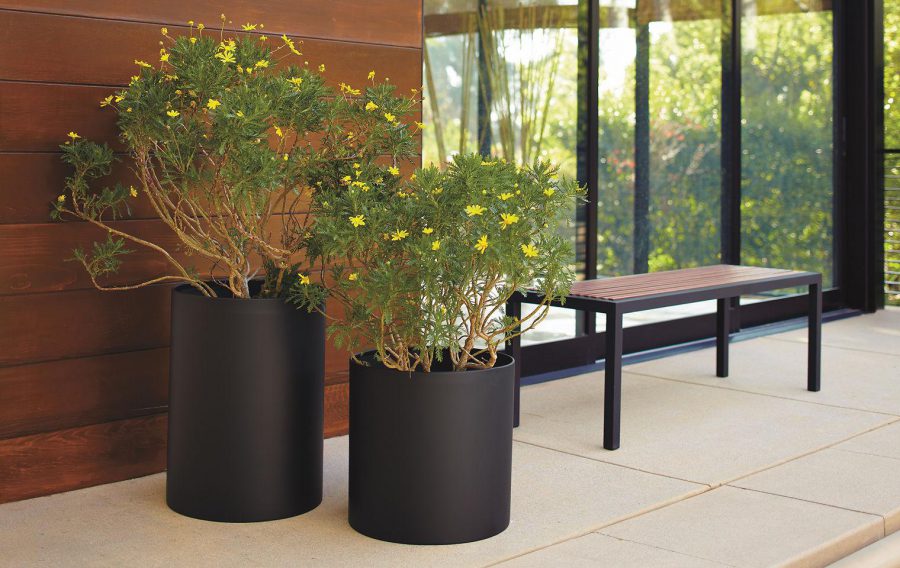 Not everyone is interested in decorating the inside of their entryway but the outdoor entryway that can also embellish the entire house appearance and overcome with its grandeur. Our suggestion for your new outdoor entryway look is the simple wooden bench, accompanied by pots with your favorite flowers. Sometimes simple can be more beautiful than bedecked and this particular idea proves that.
18. Reclaimed Wooden Entry Table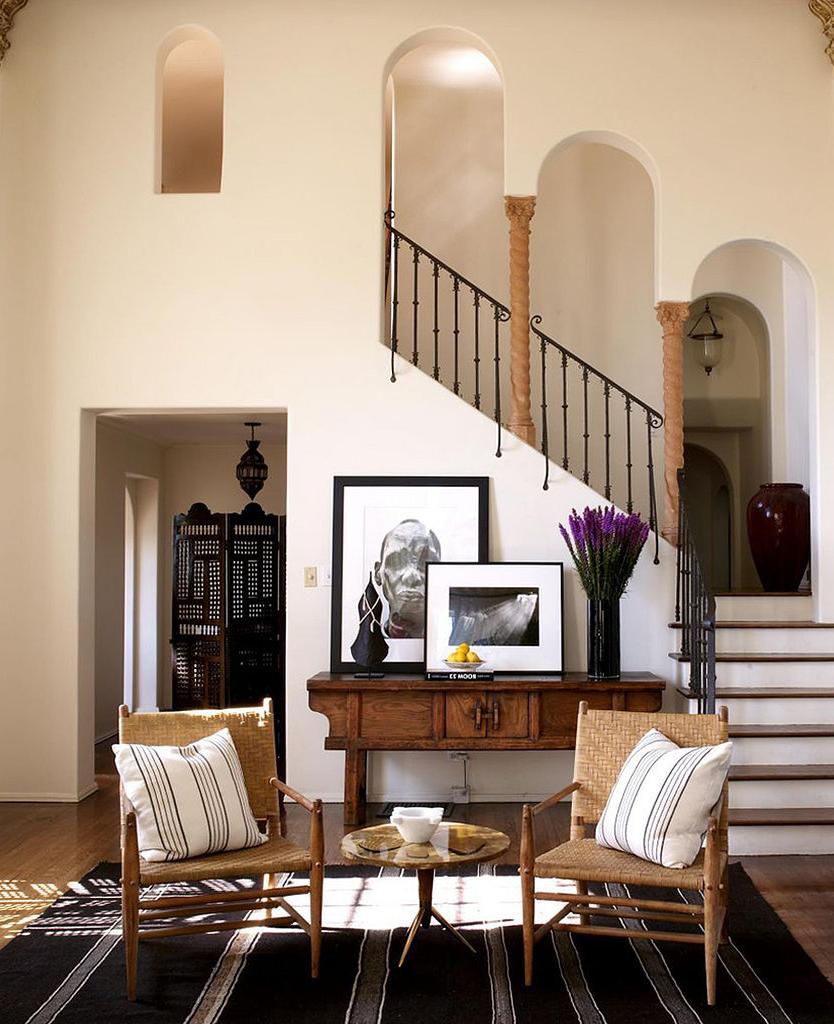 Reclaimed wood is recommended for those who prefer using one of the purest forms of recycling and preserve the nature. If you're among the ones who cares for nature, here's an idea for your new entry – amazing table made of reclaimed wood that can be also used as a piece of furniture in your living room. A table with this size is the perfect area where you can place your family photos, vases with colorful flowers and other ornaments that will embellish your home's entryway even more.
19. Rustic Entryway Benches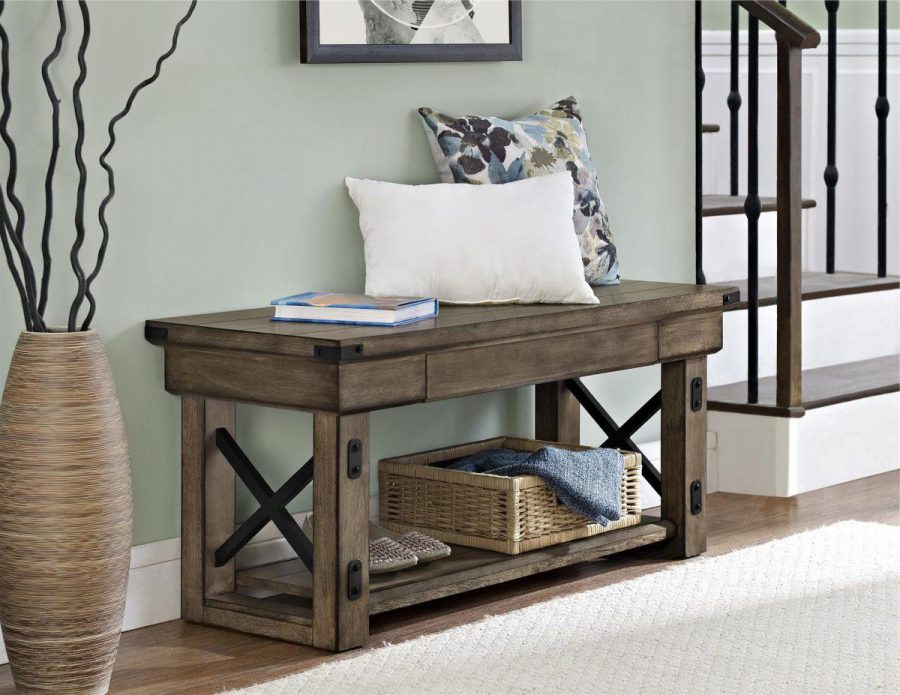 If you're a fan of Rustic home arrangement, this rustic entryway furniture idea with decorative benches will definitely meet your taste. A simple wooden table-like piece of furniture with an empty lower part you can use to store your slippers or blankets in case you decide to arrange a pajama party at your place. No matter the purpose, the simplicity of the wall-mounted furniture will definitely add a warm tone to your home's entryway.
20. Rustic Entryway Design Ideas With Great Coat Hooks Cubby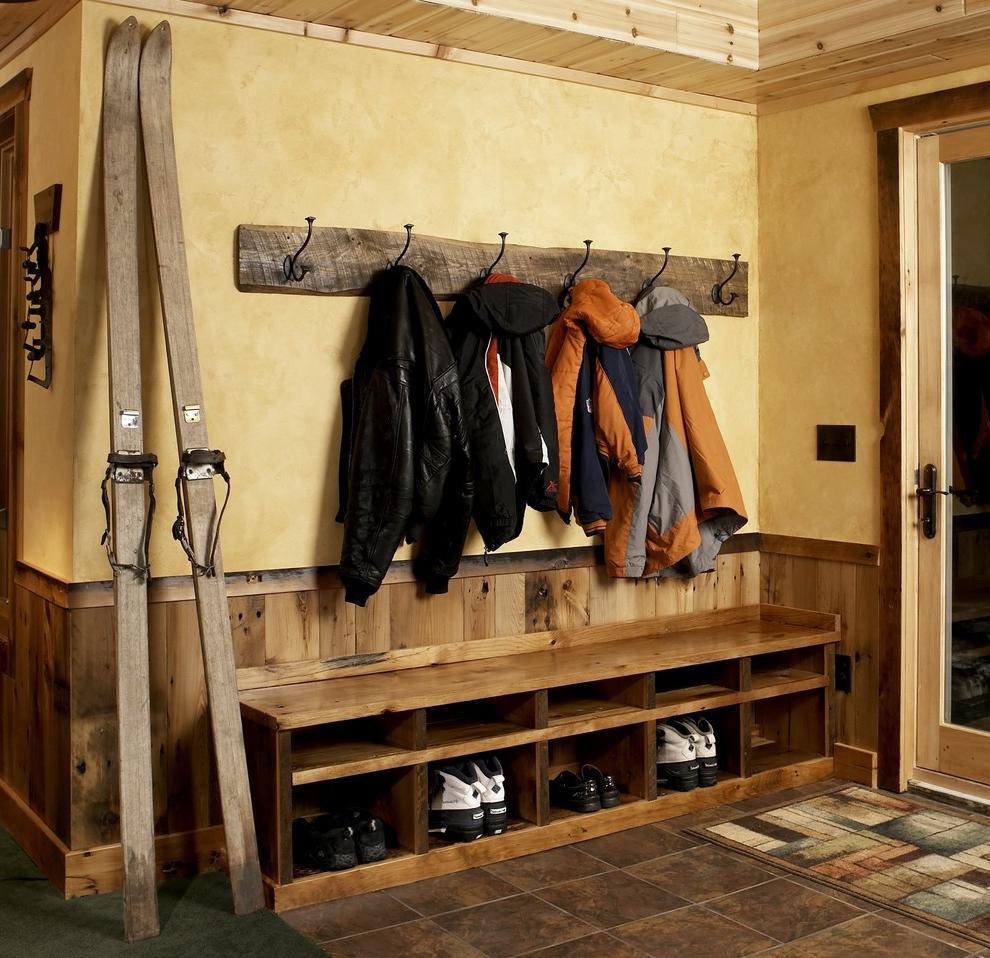 Aside from the previous rustic entryway table, this one is also a countryside piece of furniture which resembles the popular mudroom. Anyway, this entryway design idea with great coat hooks and cubbies differs from the others designed only for homes; you can also use it as an entryway furniture to decorate your new ski resort or some other object where taking off your shoes is necessary.  Aside from the charming looks that give your home the farmhouse welcoming feeling, this is one of the most practical pieces of furniture you can use to organize your hallway space or just use it as a decoration to your entryway.
More Entryway Furniture Designs on The Next Page