One of every home's most important features is its entryway and regardless to that, the entryway furniture or decoration plays a big part at getting a warm and pleasant feeling while entering your home or leaving a lasting first impression for your visitors. Anyway, we know that not everyone can come up with creative furniture concept and that's why we're here to help you decorate your entryway using these 40 entryway furniture ideas. Not every house is a home, because a home isn't a place but a feeling, and with these delightful ideas, you will finally turn your space into a sweet and cozy home that will impress everyone at first sight.
40 Amazing Entryway Furniture Ideas Which Will Grab The Attention of Your Guests

1. Console Tables for Entryway Decoration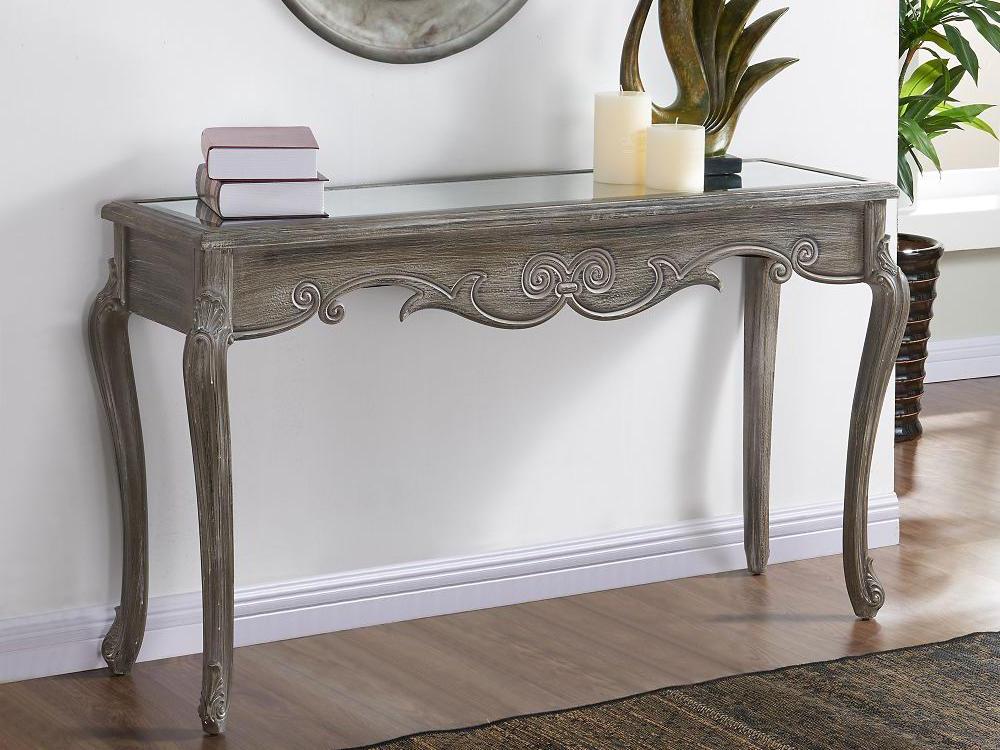 Console tables remain as a popular entryway decoration due to their practicality and delightful design. The particular one on the picture is a blending mix of classic decor with a modern twist, supported by ornament brackets that give the entire table a unique finishing touch. Console tables can be either movable or fixed against a wall, however, they always embellish the entryway in a way no other piece of furniture does, serving as a spot you can use to arrange your favorite books, scented candles or some ornaments that will match the design and color of the table and make your entryway's appearance even more striking.
2. Entry Farmhouse With Traditional Wallpaper Rolls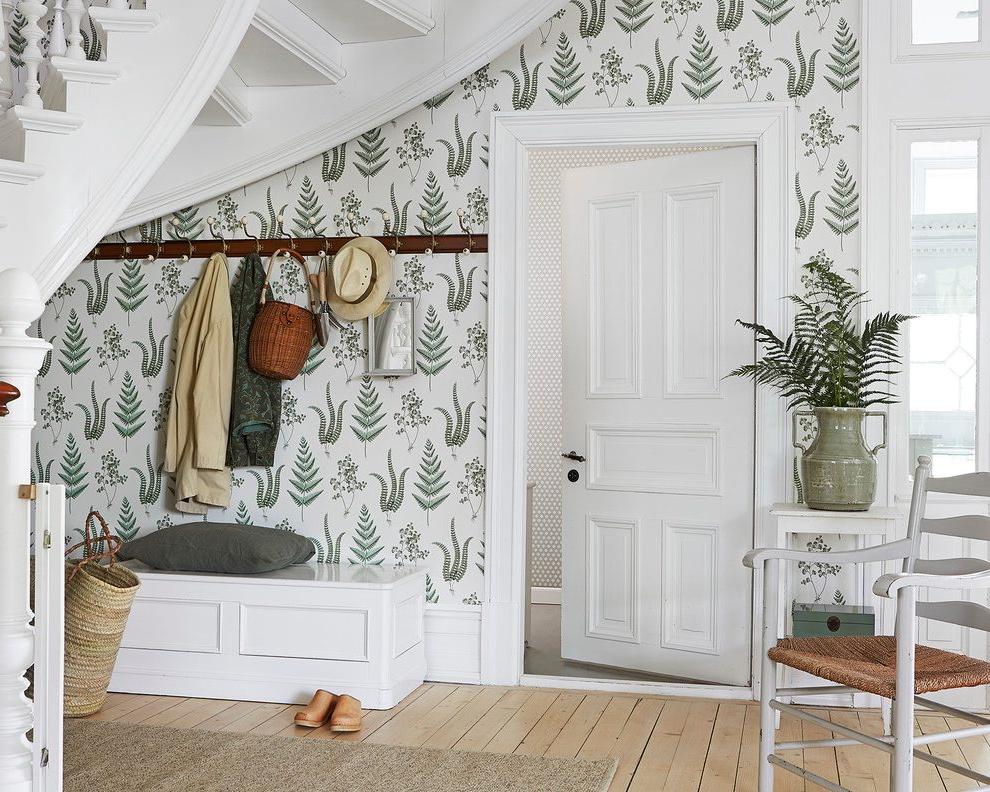 For those who prefer more classic entryway, there's the farmhouse entry with traditional wallpaper rolls, giving the entryway a clean and pleasant look. If you decide to decorate your entering space with this simple yet elegant wallpaper rolls, embellished with hat hooks, every time you enter your home will feel like entering a warm, graceful place of enjoyment and relaxation. Wallpaper roles are quite popular lately due to the large selection of patterns and easy assembly, allowing people to experience a more exciting way of decorating than the usual one-color walls.
3. Entryway Furniture With Drawers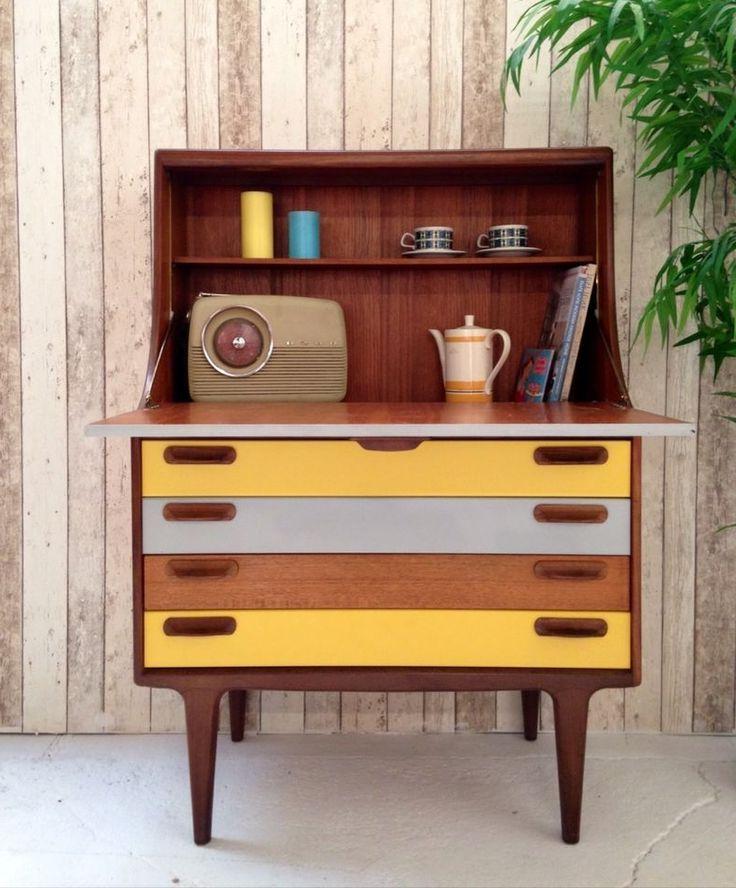 There isn't a more practical piece of furniture than the entryway small desk with drawers. Besides the ability to be moved, this little desk allows you to decorate your entryway the same way console tables do, only this piece of furniture gives you a bit more sophisticated looks. The drawers that can serve as a spot where you can put some of your important things where you can always have them on sight are a big plus and the warm colors of this wall-mounted timeless little desk will modernize your space in a way that no other piece of furniture can.
4. Entryway Furniture With Storage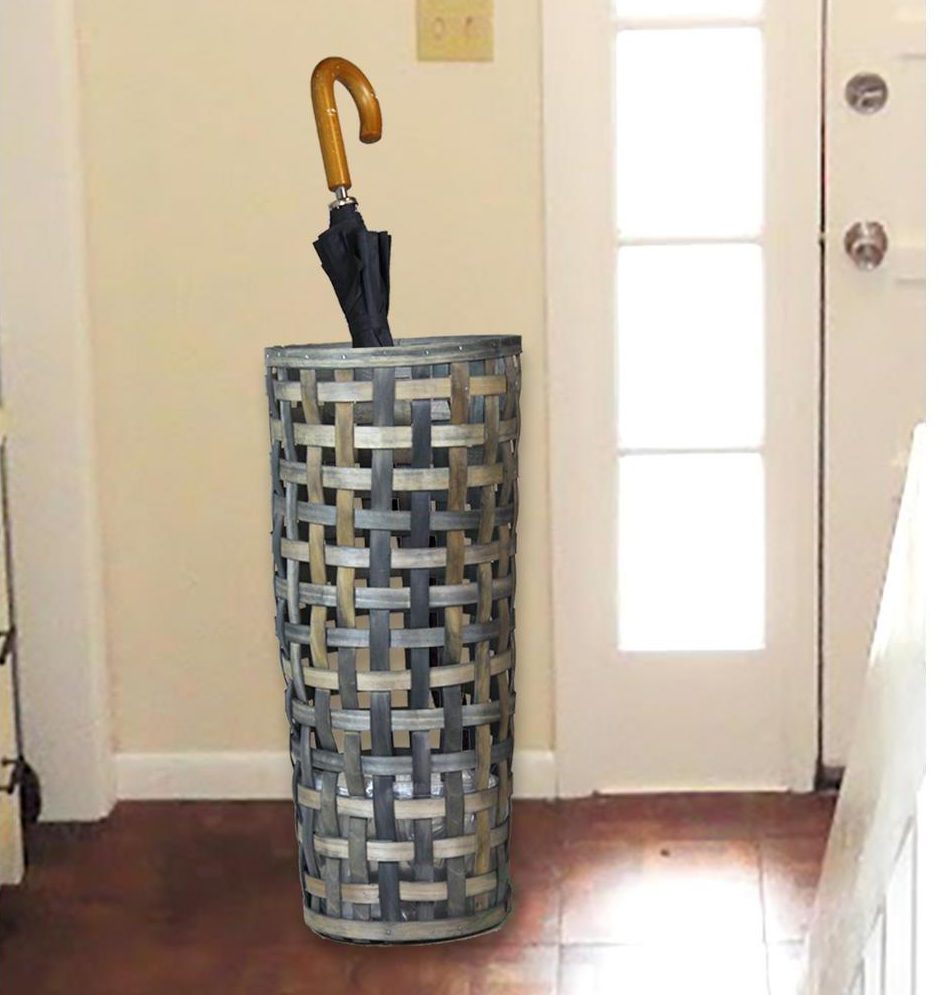 Although entry spaces are sometimes tricky to furnish due to the need to combine aesthetic appeal of beautiful yet functional furniture, umbrella stands are always there to ease up your work. If you're living in a climate where rainy days are frequent, then a piece of furniture with storage as this umbrella stand is a 'must' addition to your entryway furniture. Besides saving your floor from getting wet, the umbrella stand can also embellish your space if you chose the right design and color, however, we'll help you with your choice, suggesting you this particular piece with compelling design in warm colors. Aside from playing a useful part in your everyday life, the umbrella stand will also remain as a small beautiful decoration to your entryway.
5. Entryway Hallway Furniture With Mirrors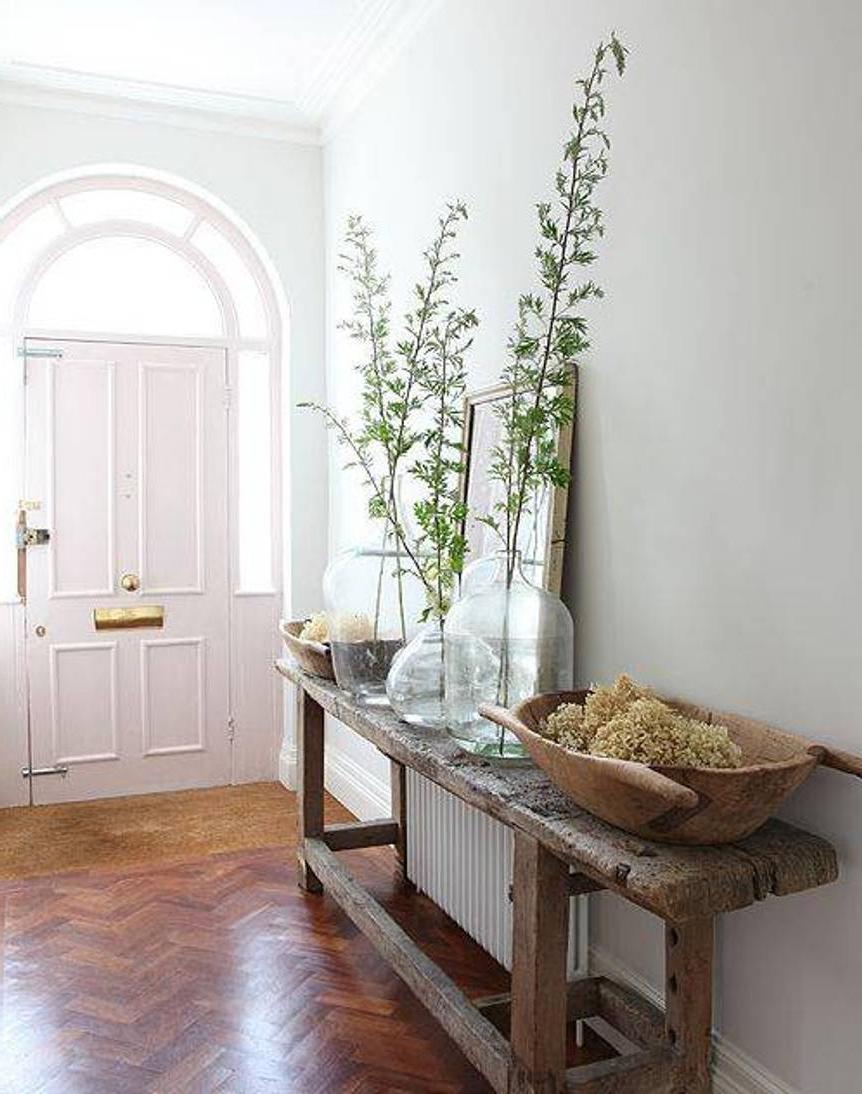 Choosing a entryway furniture idea with mirrors for your hallway means choosing an entrance that leaves a lasting impression, however, the impression isn't the only benefit you will get from this piece of furniture. The particular wood table with the flower ornaments and the small mirror standing in between are an elegant way to decorate your hallway.  Having this furniture will overwhelm you with warmness every time you enter your lovely home, and will make your guests jealous of your new hallway decoration.
6. Entryway Shoe Storage Furniture Ideas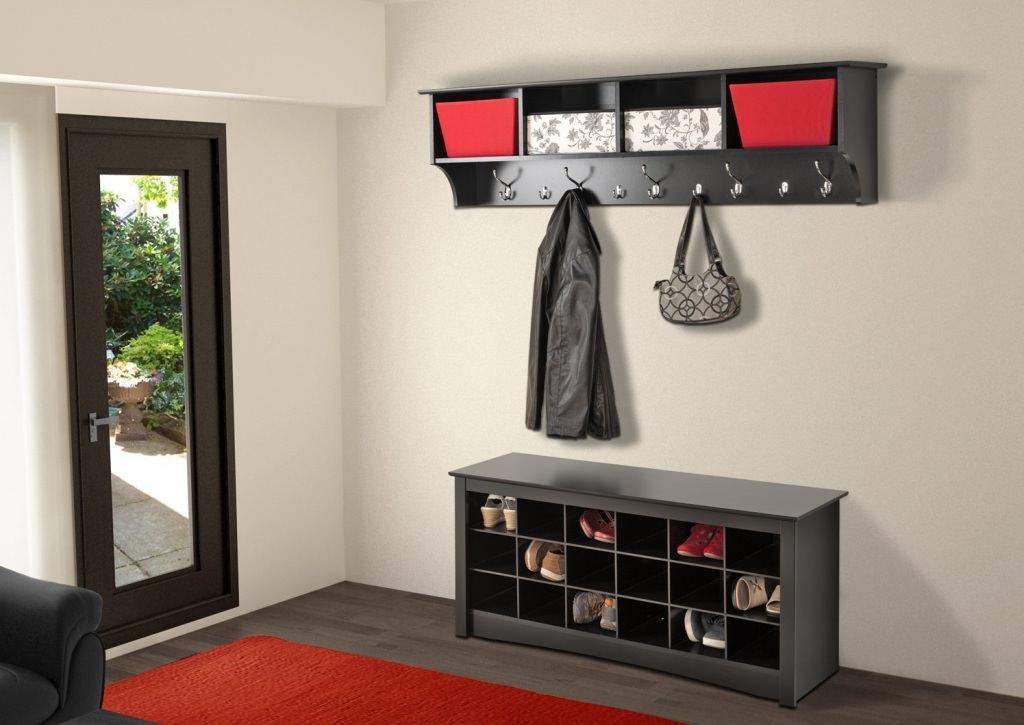 If you want to keep your hallway welcoming and organize comings and goings with unique spots for your shoes and coats, the entryway shoe storage furniture is the perfect fit for your needs. An elegant piece of furniture with smooth dark surface and red and white buckets you can use for keeping your scarves, gloves or something else that was just 'too much' in your ordinary closet. All you have to do is pick the one that fits your free hallway space and matches your walls, and enjoy this practical idea to organize your space the way you always wanted.
7. Entryway Storage Bench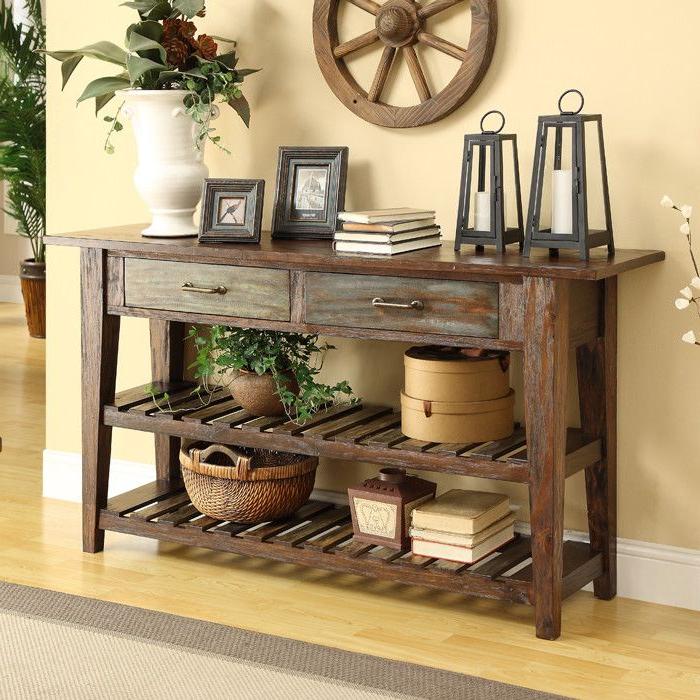 Except for the charming looks that give your home the farmhouse welcoming feeling, the storage bench is one of the most practical pieces of furniture you can use to organize your hallway space or just use it as a decoration to your entryway. Aside from the delightful wooden design that reminds of a very old and well-preserved desk with drawers, the bench will become your favorite spot for keeping family photos, meaningful books or your beloved flowers that will embellish your hallway even more. Don't hesitate on getting one of these for your home because the benefits you'll gain are worth the price and effort and will impress you and your guests wit its splendor.
8. Entryway Tables of Narrow Spaces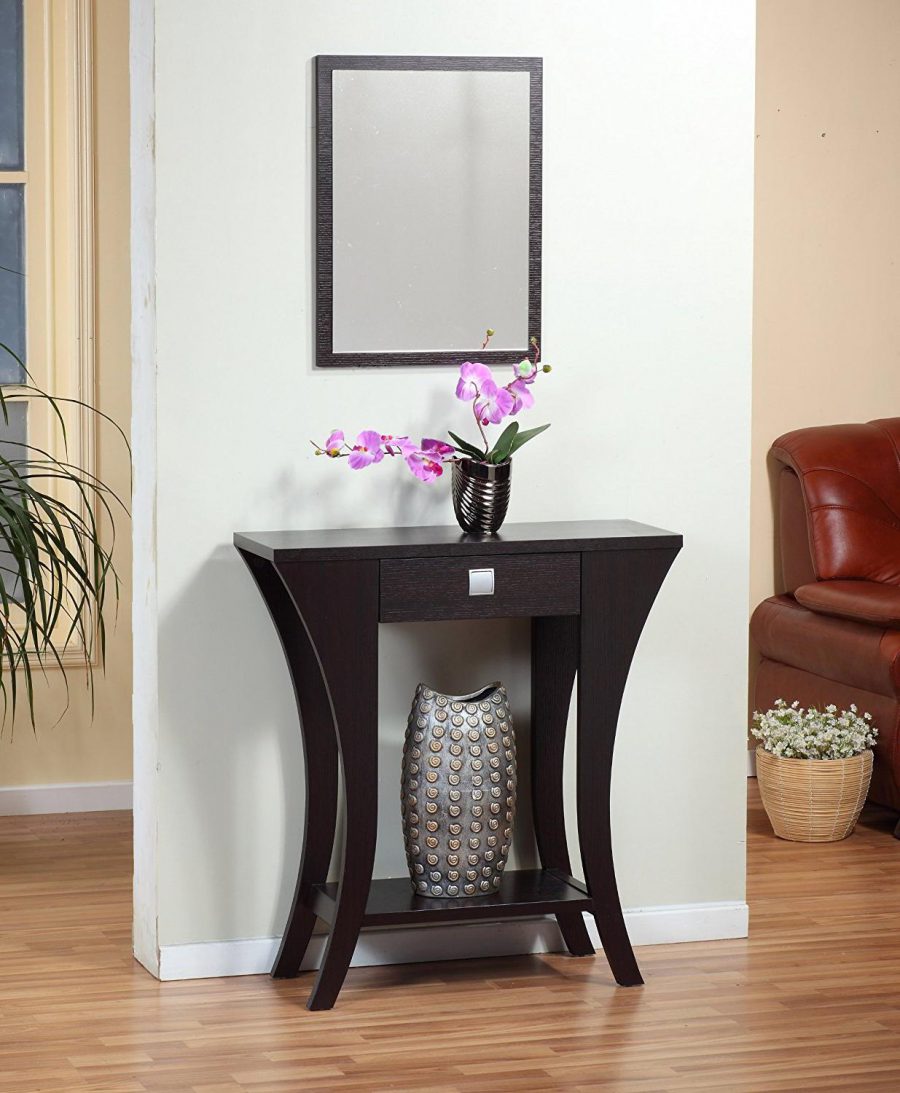 An exquisite accessory for entryways, hallways or smaller apartments that will embellish the space with its simple yet elegant design. The space-saving table with a rustic finish and carefully crafted tripods can also be combined with a mirror matching its color to give the space even more striking appearance and impress your future visitors.
9. Foyer Decorating Ideas With Accessories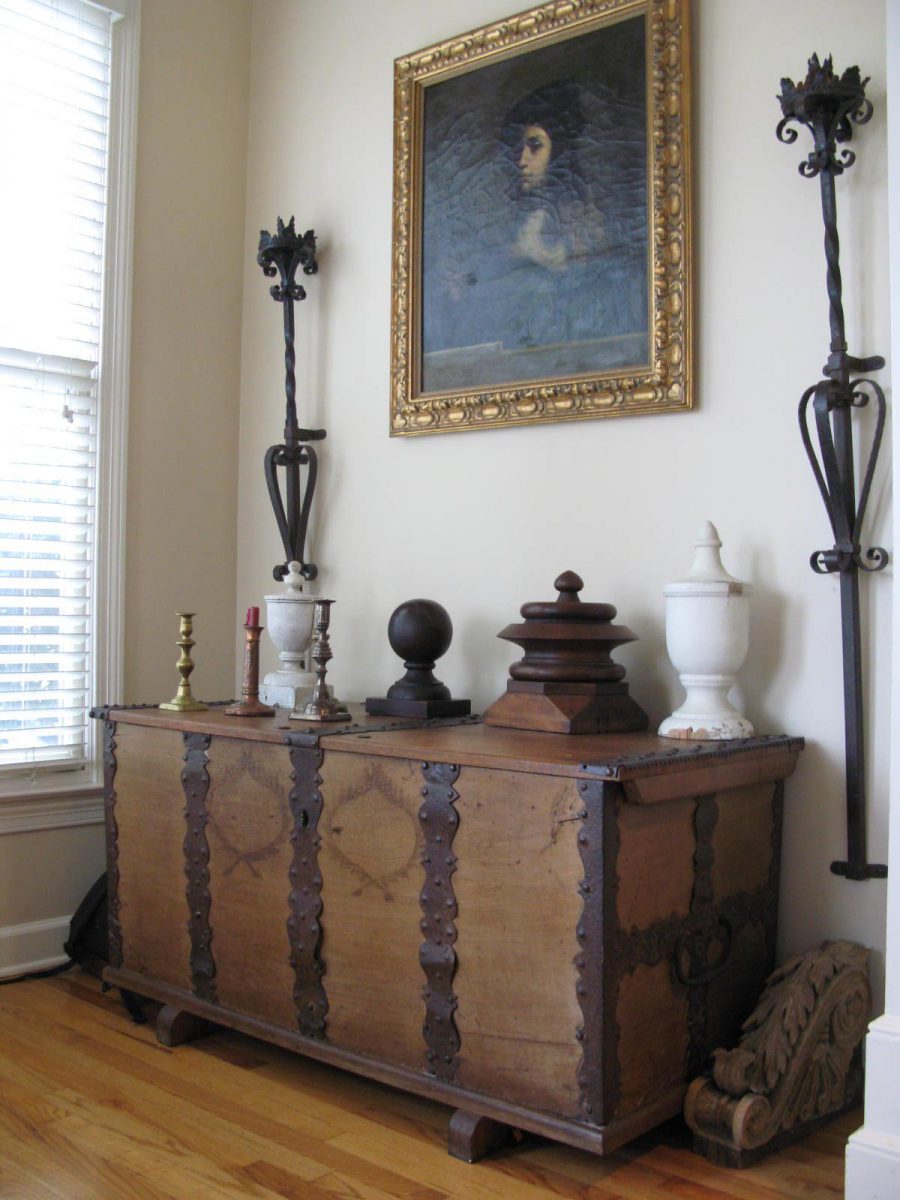 For the fans of aristocratic and baroque designed furniture, we have something that you'll fall in love with at first sight! A foyer in rich brown color with elegant decorations on the surface and aristocratic ornaments will definitely leave you breathless. Although the foyer is more suitable as a living room furniture, you can also use it to decorate your hallway if you have more space. No matter where you decide to situate it – the foyer will embellish your home and give it a warm tone like no other furniture.
10. Half-Rounded Entryway Desk Decor Ideas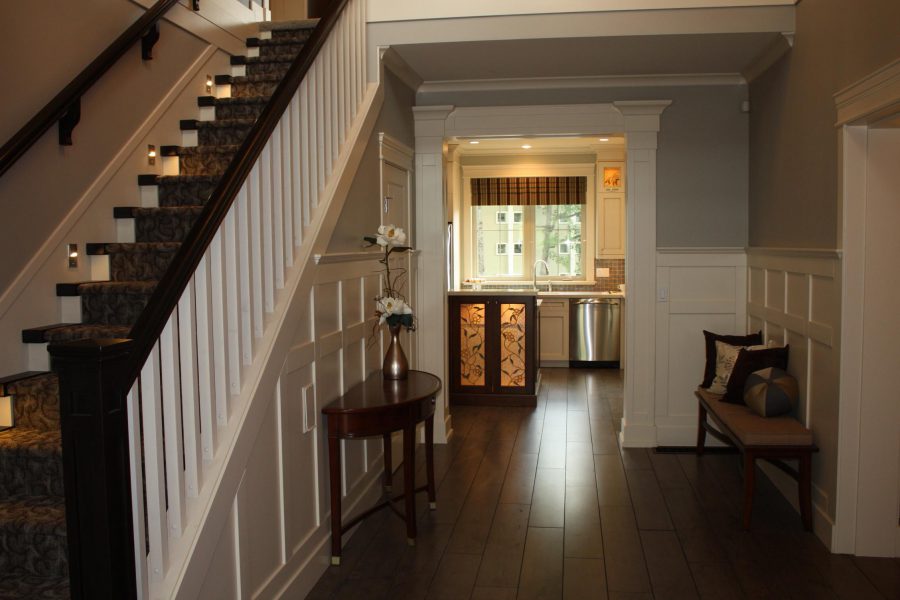 Housewives, you're currently looking at your new favorite half-rounded desk decoration for the entryway of your lovely home. Chic and appealing, the half-rounded tables are the most frequently decor furniture, especially for hallways. Put a simple vase with your favorite flower on this kind of tables or some of your ornaments and enjoy the welcoming feeling by walking into your home every day.
More Entryway Furniture Ideas On The Next Page…