No lounge is complete without a gorgeous coffee table. These small coffee tables can be decorative in their own right while also providing you with a useful space to hold decorative items, coffee table books and even your feet when you settle in for the night.
Throughout the years these humble pieces of furniture have been uplifted to a position in the home that provides you with the opportunity to include a beautiful piece of design in your lounge. These tables can be a polished piece bought from a store or even become a DIY project that you create yourself using upcycled materials to support a more ecofriendly way of living. The design of the simple table has made so much progress throughout the years that you aren't limited to your bog standard wooden rectangle with no character anymore. Whatever style, colour or material you favour, you can find a coffee table that suits you down to a T.
40 Small Coffee Tables To Spice Up Your Lounge Design
So if your lounge needs some sprucing up with a new coffee table here is some inspiration.
1. Chevron Reclaimed Timber Table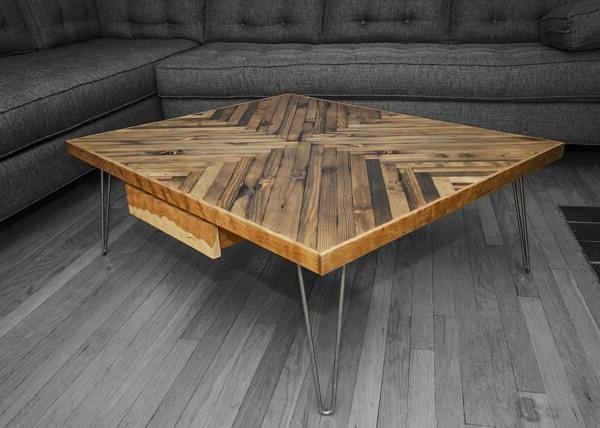 This square coffee table is made of ecofriendly thin reclaimed timber slats that have been laid in a two chevron patterns facing one another. V shaped metal legs that blend into floorboards holds up the graphic wooden tabletop whose warmth contrasts starkly against the cool toned surroundings. The simple design also incorporates a handle free drawer for convenient storage.
2. Wedge Shaped Coffee Table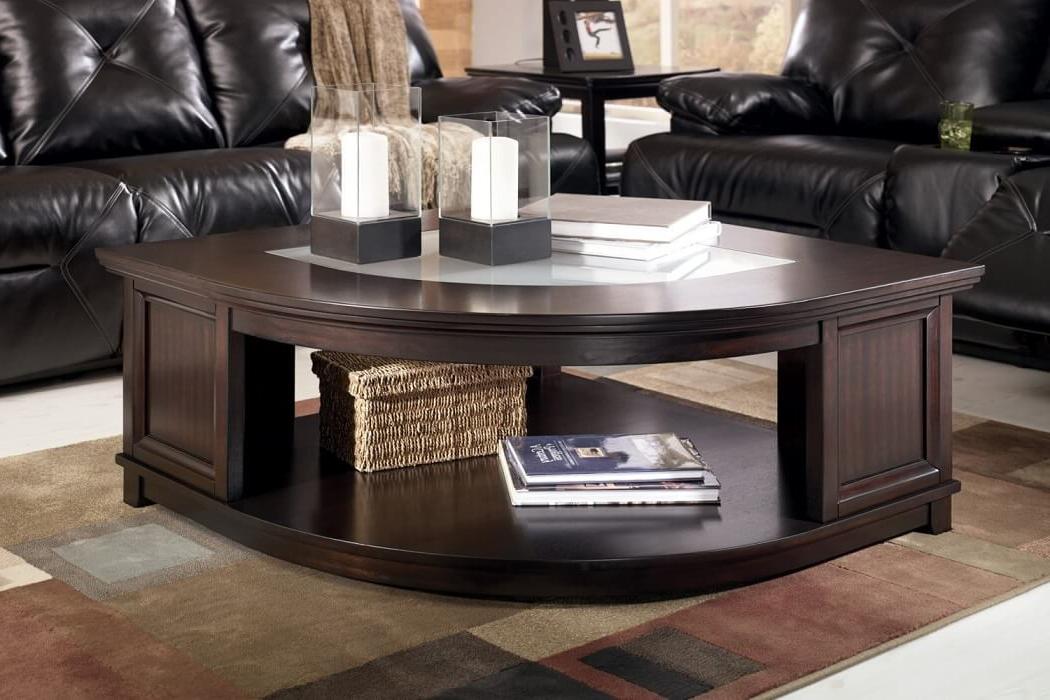 This tradition style coffee table is an unusual wedge shape that fits perfectly into the corner created by the leather sofas. The solid wooden table features built in storage underneath the tabletop; which makes it appear far less bulky and ensures that the surface remains uncluttered. Being able to see through the triplet of chunky table legs allows for some permeability in the lounge space, which lightens a room that is full of some very dark, heavy materials.
3. Low Round Coffee Table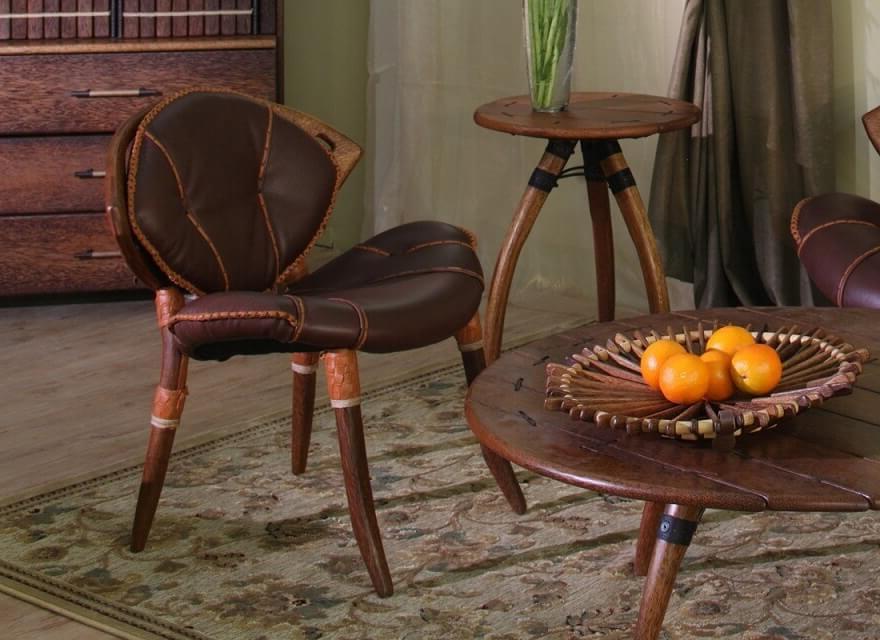 This whole lounge set has been designed together using the same wood and design details. The coffee table is constructed of dark wooden slats cut into a circle with a dashed pattern burnt into the surface. The bowed wooden legs are accented with black rings; which is all repeated in the matching side table. The leather chairs match the hue of the wood almost identically and bear the same burnt details but with legs that splay out in the opposite direction.
4. Futuristic Rolling Table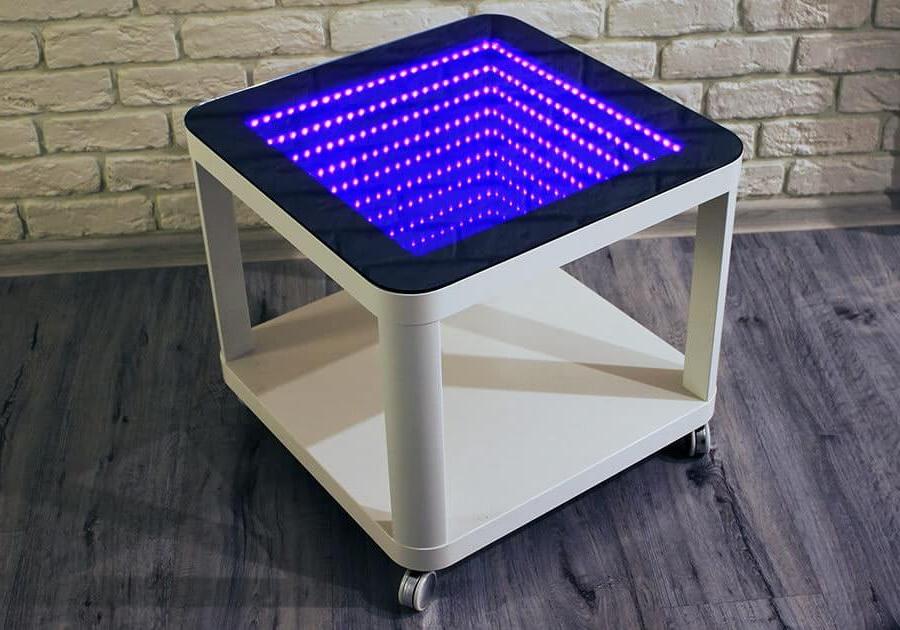 This little coffee table has a simple cube framework in a clean white on a small set of castors. What makes this simple design special, however, is the optical illusion tabletop. The surface is a square with rounded edges that uses purple LED lights to create some visual trickery that makes it appear that there is a deep lit up space beneath the glass where there is in fact just a void. Tables like this will add a futuristic vibe in any living room.
5. Pair Of Rustic Wooden Tables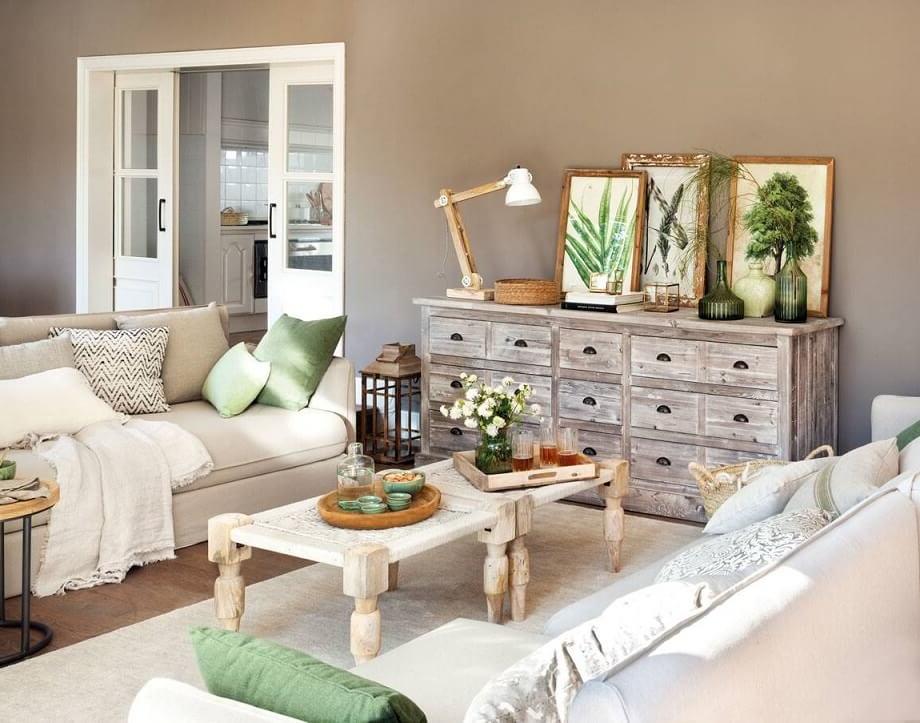 This comfortable, rustic lounge has used a pair of cute wooden tables sat side by side as one central coffee table. The pale, lathed wooden table legs wrap around the edges of the bright white carved tabletop and fits in perfectly in the neutral toned space. They have been combined with wooden trays to hold useful or decorative items so the pristine surface remains unsullied.
6. Eclectic Neon Blue Coffee Table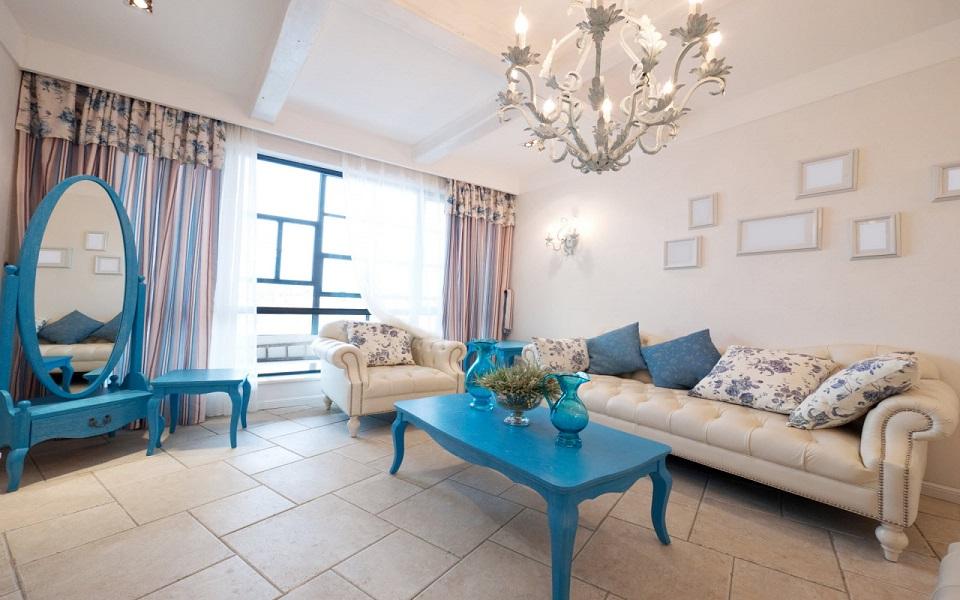 The design of this dressing room revolves around this vintage table that has been updated by painting it neon blue. This signature colour is repeated throughout the room in the side table, oval dresser and window bars. These pieces are the only moments of colour in the neutral vintage room, an eclectic combination of bright colours within a classic stark space.
7. Rolling Stack Of Logs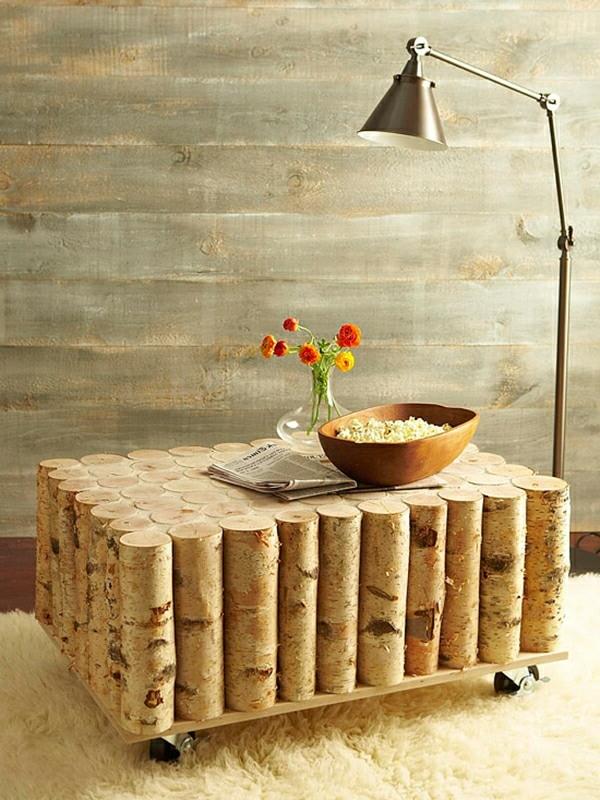 This nature inspired coffee table has a base that is formed out of a platform of plywood held up by little black castors. The table surface is created by rows of evenly sized logs left raw and glued in place upright so their rings form the table's surface filled in by wood filler. Due to wood being a very heavy material the wheels make it easy to move around and means it can be used in a variety of places depending on your need. This style of table can be cheaply DIYed using found materials and some hardware store supplies.
8. Quirky Cushioned Small Coffee Tables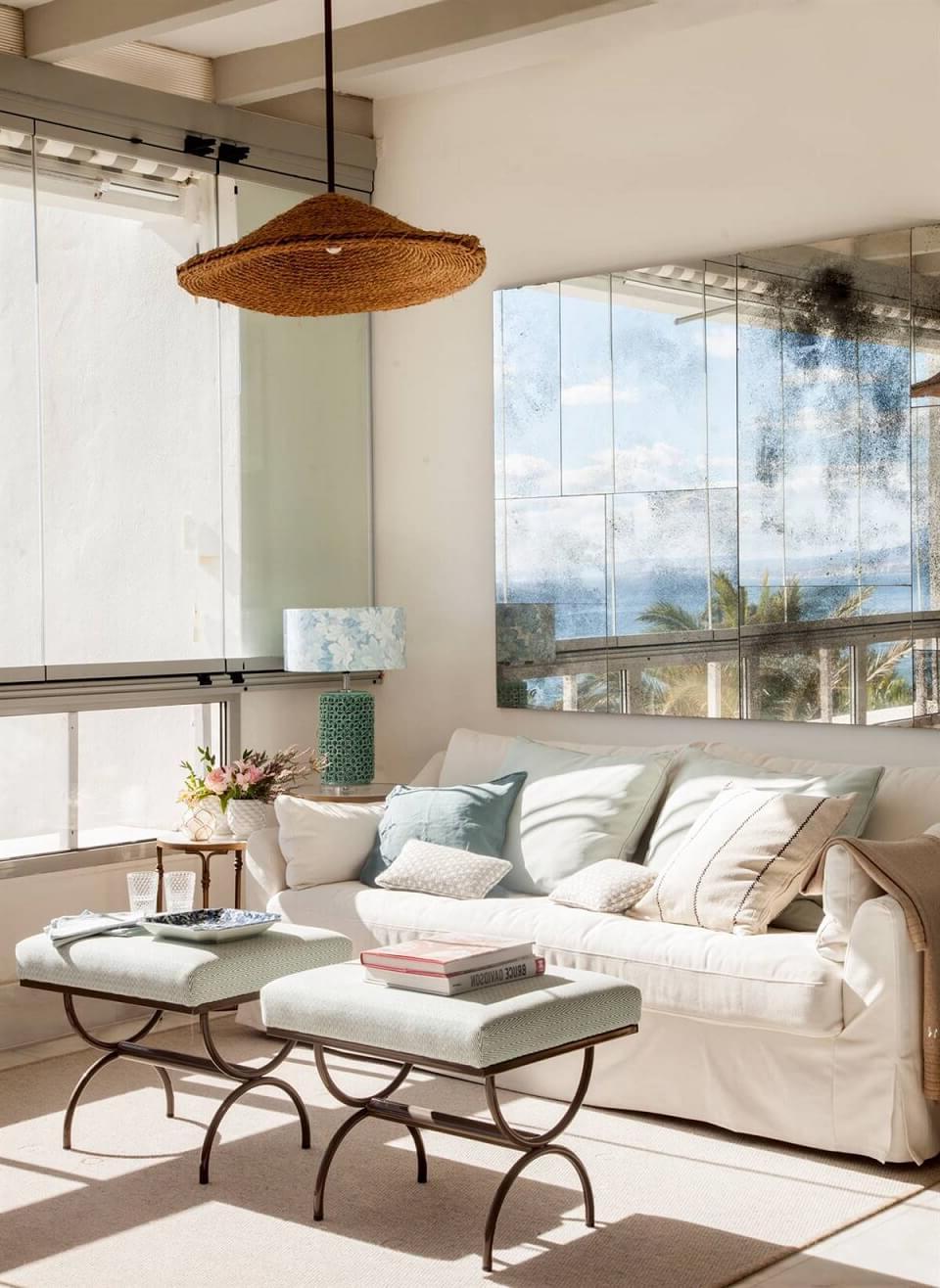 This pair of dinky tables are made up of a metal frame with a soft mint upholstery surface. The interesting half moon table legs stack back to back with one another and perch the soft cushions in their points. Since the cushions can't hold a cup of coffee because its soft you could pair them with a decorative tray to solve that problem and adapt them from day to day. They also doubles as comfortable footstools.
9. Triplets Od Wooden Stumps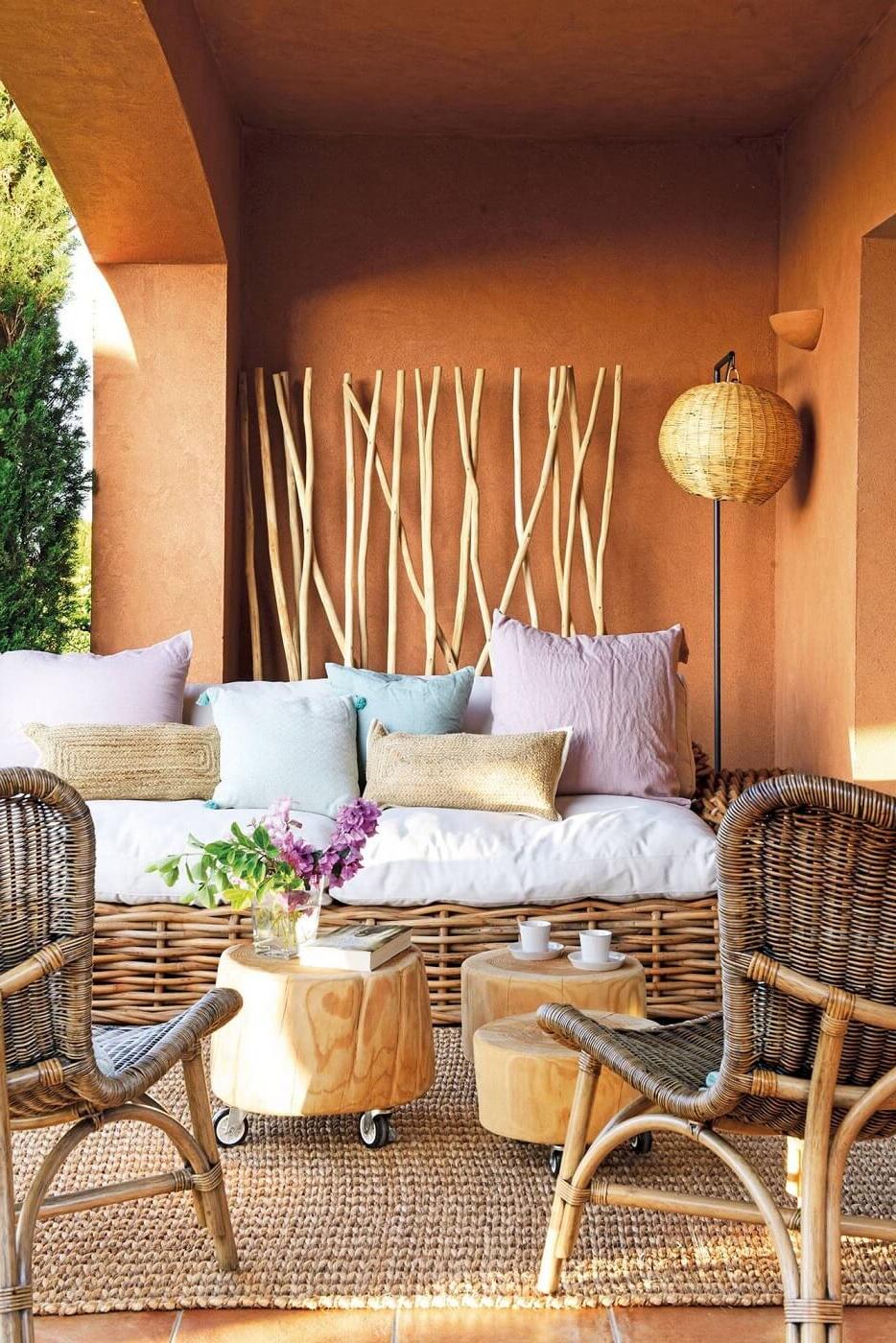 A trio of wooden stumps that have been stripped of their bark and sanded until they are smooth with softened edges to furnishes this outdoor relaxation area. This technique brings out the unique wood grain of each stump beautifully. Each sits at different heights for visual interest perched on wheels to make them easily reconfigured according to your use. Due to how easy these are to move around they can even be cleared of all items and become additional seating when you host larger gatherings at your home.
10. Super Thin Timber Coffee Table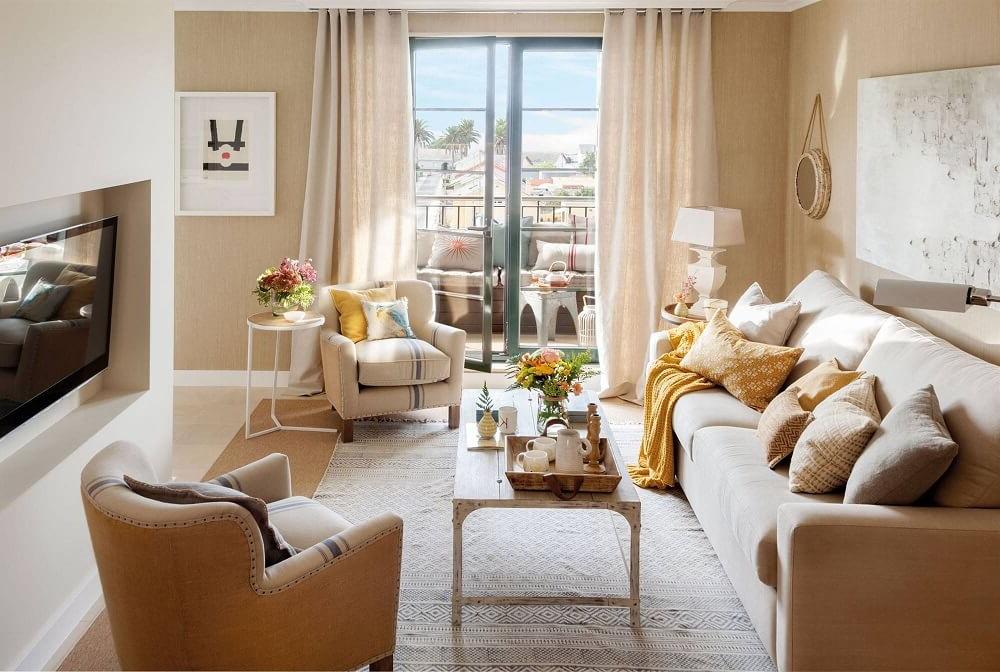 This is a simple design rendered in eco friendly thin reclaimed timber boards with rounded, accented edges. The long rectangle provides enough space for decoration and a tray of tea and is useful for the whole long couch. It is also the perfect height to rest your feet on while you relax and watch TV. The whole room, down to pale white washed finish of the coffee table, is made of a rendered in a collage of neutrals which makes the room feel airy and spacious.
More Small Coffee Tables Ideas On The Next Page…