31. Traditional and Rustic Entry Decorating Ideas With Coat Rack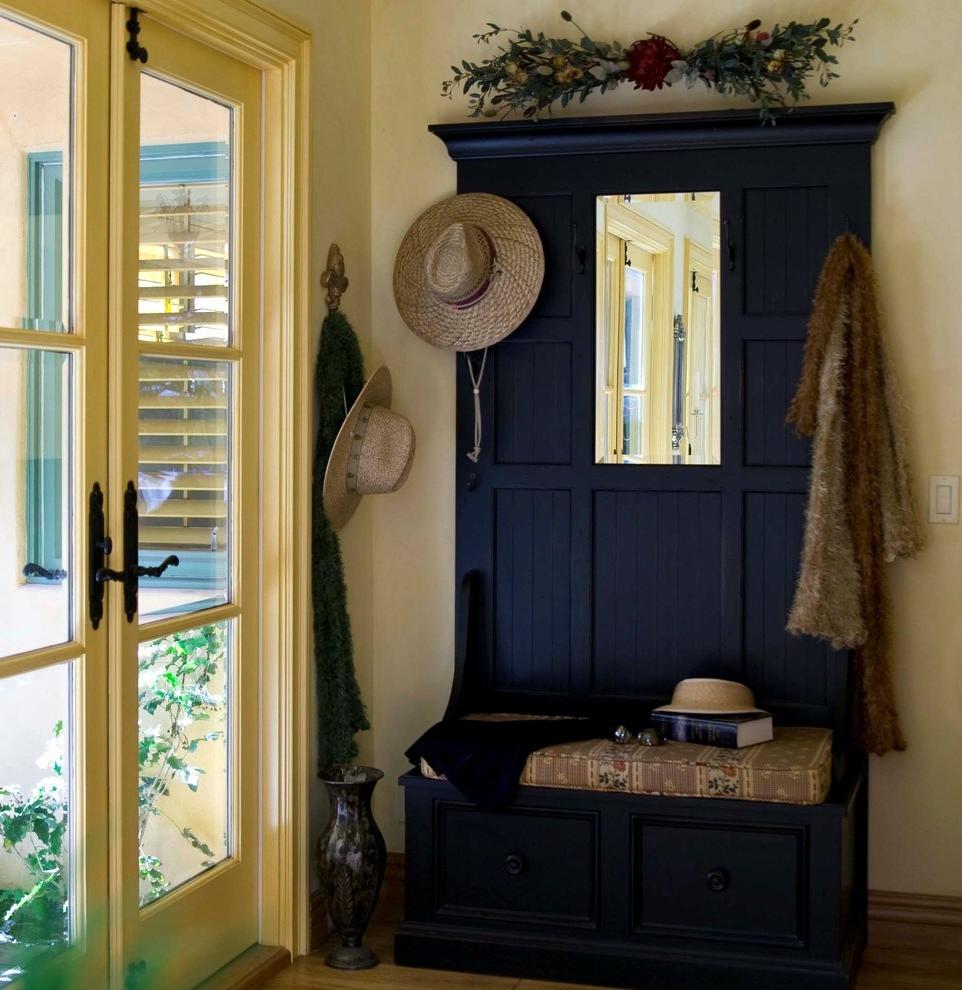 If you're looking for the perfect entry decoration with a traditional and rustic style – this entryway furniture idea is beyond your expectations! A simple, classy piece of furniture in dark blue with a coat rack that will fit your hallway perfectly. Just looking at it, makes you gasp and say "wow" and we know it! Don't hesitate on getting one of these for your home and leave your visitors jealous and astonished.
32. Traditional Entryway Design Ideas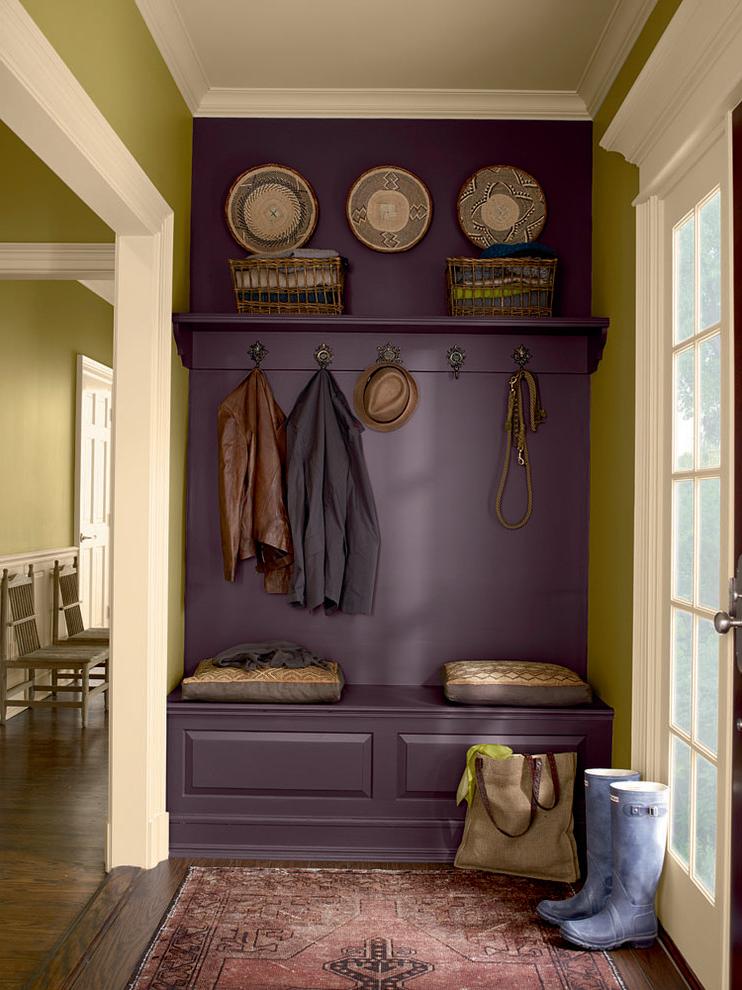 A dark violet traditionally designed furniture for your entry that leaves the impression of walking into a cozy and clean home. The many coat racks and sitting bench with a few pillows make this furniture a practical piece that can be used for filling up your empty hallway area. Nestled between the walls, this storage bench will not only serve as a useful component but also as a decorative piece of furniture for embellishing your entryway.
33. Transitional Entryway Furniture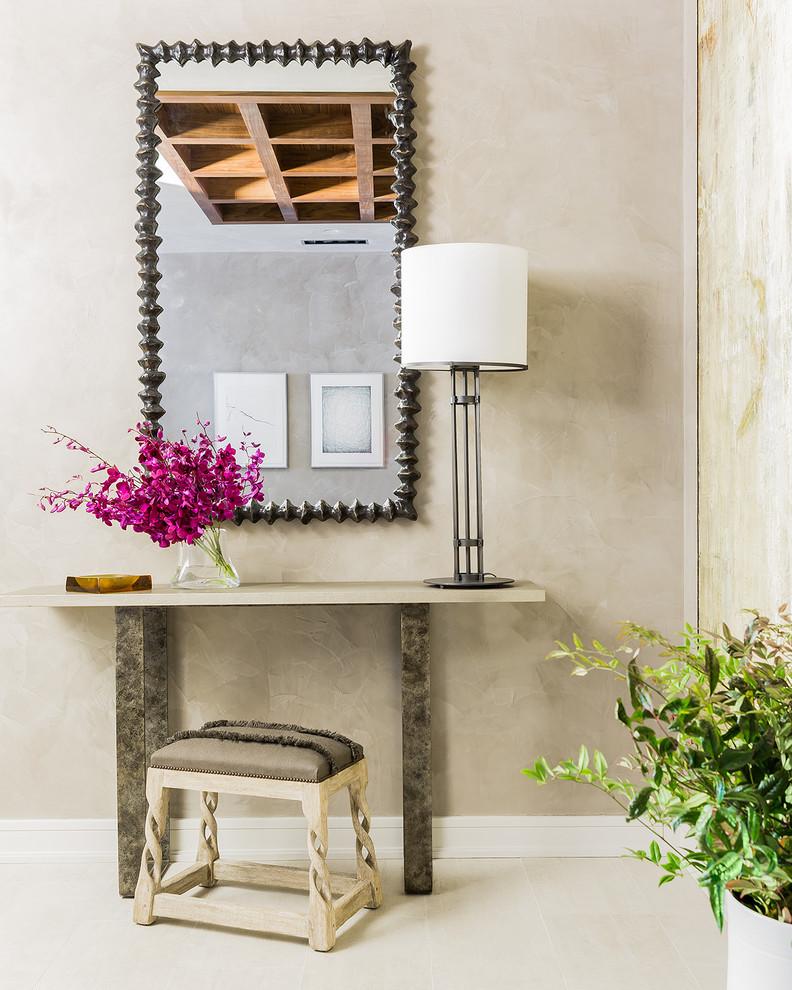 Ladies, we've just found your perfect transitional furniture that screams "BEAUTY" and "CLASSY". A simple table with a wall-mounted decorative mirror and a tiny wooden chair that will win your heart. This combination can be used as a decoration to your home's entry without the chair, or as a furniture for your bedroom which can be useful for when you're getting ready for an evening party. Either way, this charming furniture will perfectly fit into the home of the ladies who tend to perfection and simple beauty.
34. Tropical Entryway Furniture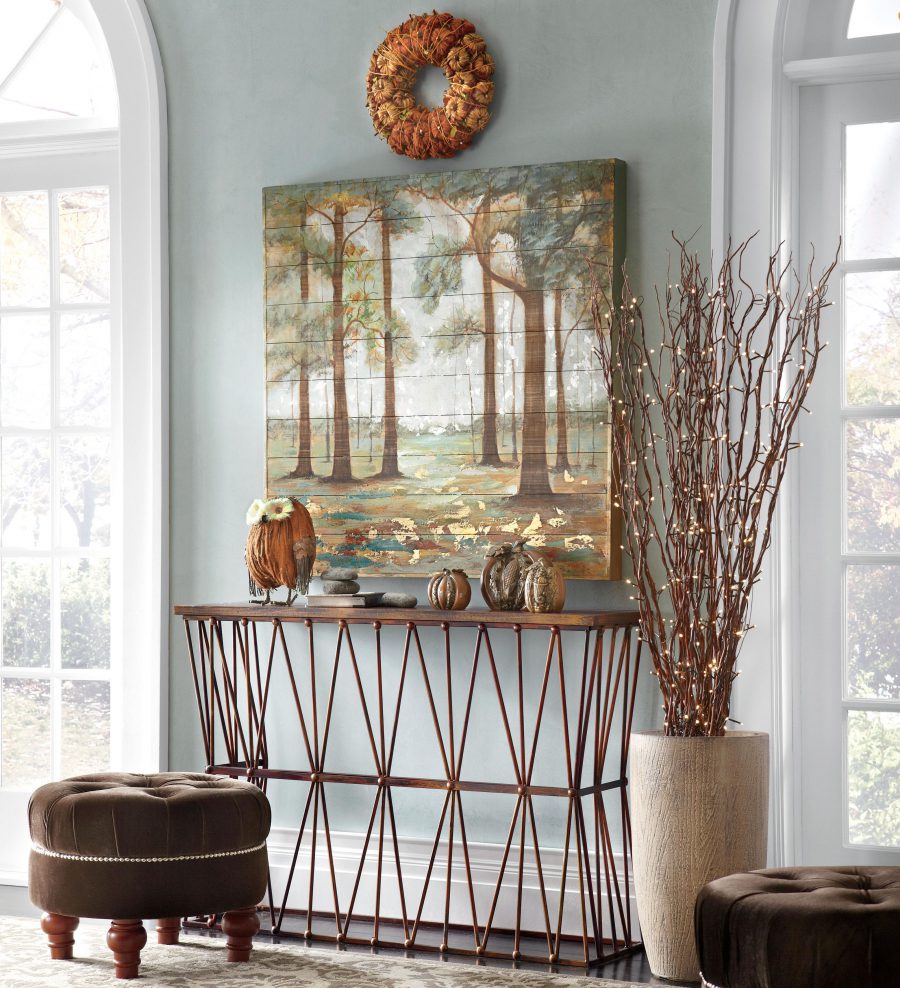 You just can't stop looking at the tropical furniture, are we correct? Of course, we know because we couldn't either when we saw it for the first time. Imagine having this in your home as a decoration to your entryway or simply use it as a piece of furniture for our living room. The perfectly crafted table in brown with its interlaced details and the painting above are just a perfect combination with a striking appearance. If you have a free space in your hallway you don't know how to fulfill or a place for this beauty somewhere in your living room, don't hesitate on getting it and impress your guests next time they visit.
35. Tuscan Entryway Furniture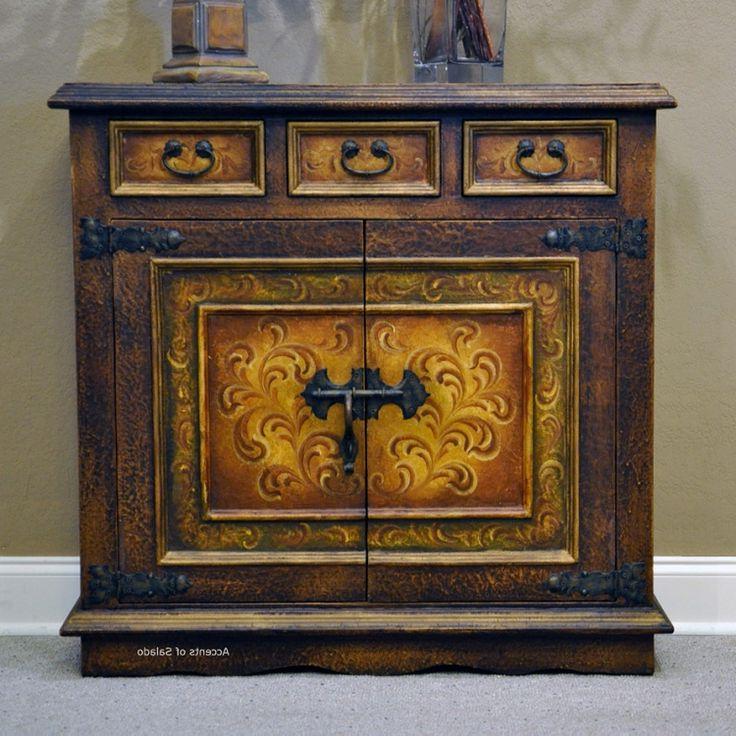 Evoking the spirit of the Italian countryside, the Tuscan furniture whispers of history and homeyness. A square-edged small piece of furniture in shades of brown that's just perfect for small home entryways or small apartment hallways. Aside from its unique Tuscan decoration, this desk-like furniture has two wickets that open, showing empty space that you can use to store your books or other daily items inside. Don't miss the chance to embellish your entry with this extravagant furniture with earth tone colors that will bring a touch of the old-world charm in your home.
36. Unusual Entryway Furniture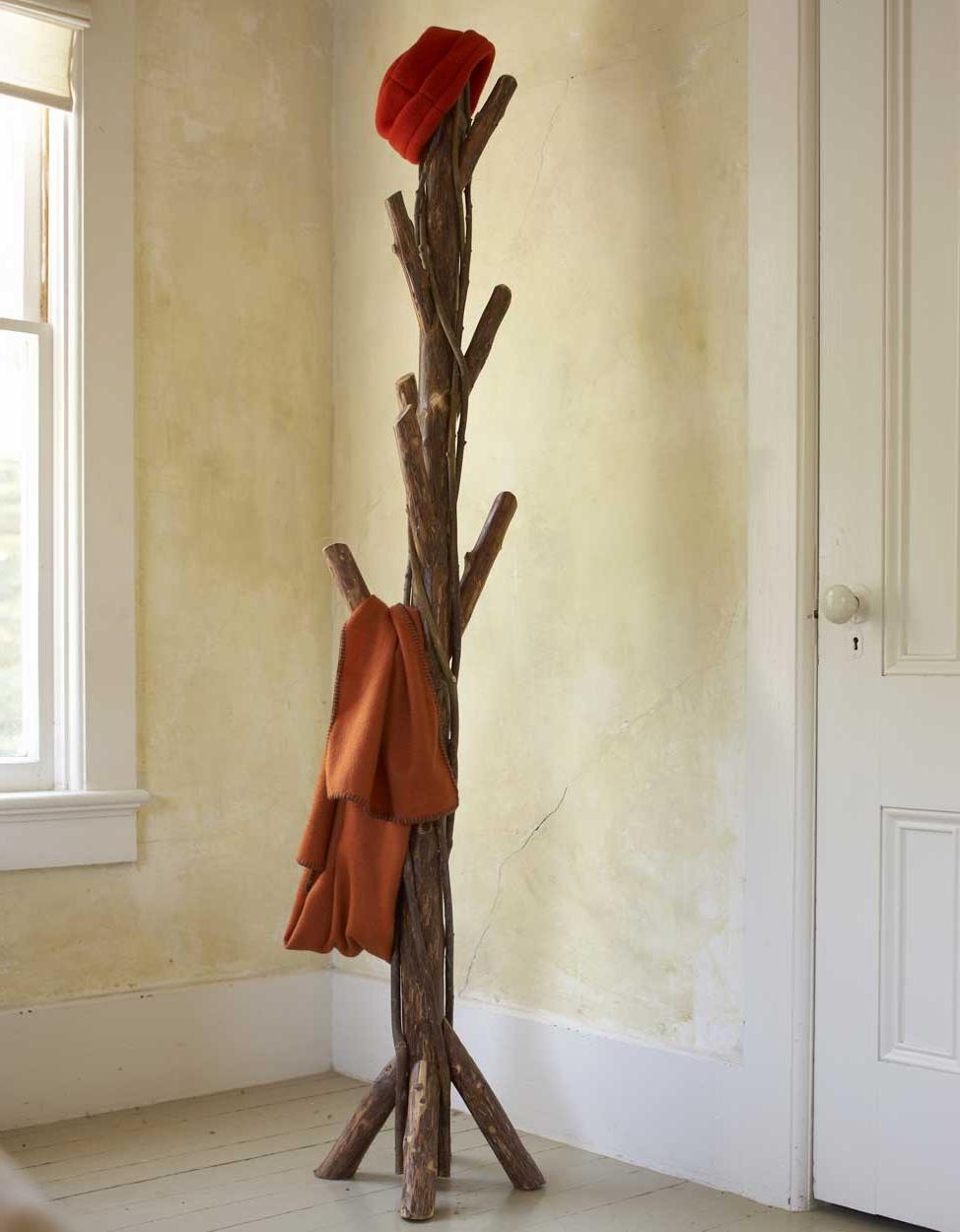 Nature lovers and artists, we've just found your new favorite rack for your hats, coats or scarves. It remains as an unusual entryway furniture idea due to its tree-like appearance giving you the feeling you're entering nature once you enter your home. Anyway, with a little inspiration, we're sure you'll find the right spot to place this amazing piece of furniture that will bring you close to nature and its beauty. Having this rack at home means becoming more aware of the beauty in everything that's surrounding you all the time. Happiness is in the details, remember.
37. Victorian Entryway Furniture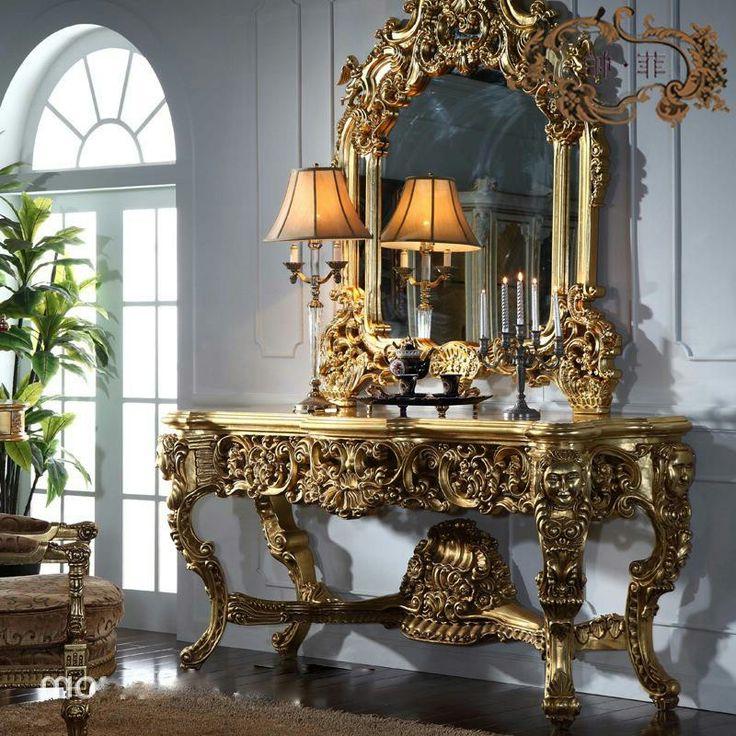 The Victorian period was known for the tightlacing trend, as well as for the women who were rather humble and decently dressed, however, those aren't the only marks of this era. People back then were also known for their overly adorned taste about everything, including furniture. Aside from the fact that they didn't like simple things, we must admit that their complex furniture was absolutely stunning. Today, we've decided to represent you an idea that includes a Victorian furniture in decorating your hallway. If you have a large untapped space, then the Victorian pieces of furniture like this one will definitely bring back the old Victorian charm back in your home. However, not every home is decorated to fit this kind of a table, so have in mind that some of the furniture must match this golden beauty. Her golden touch will cuddle your eyes every time you enter your home; you can also use it as an ornamental piece of furniture for your living room.
38. Vintage Entryway Furniture Design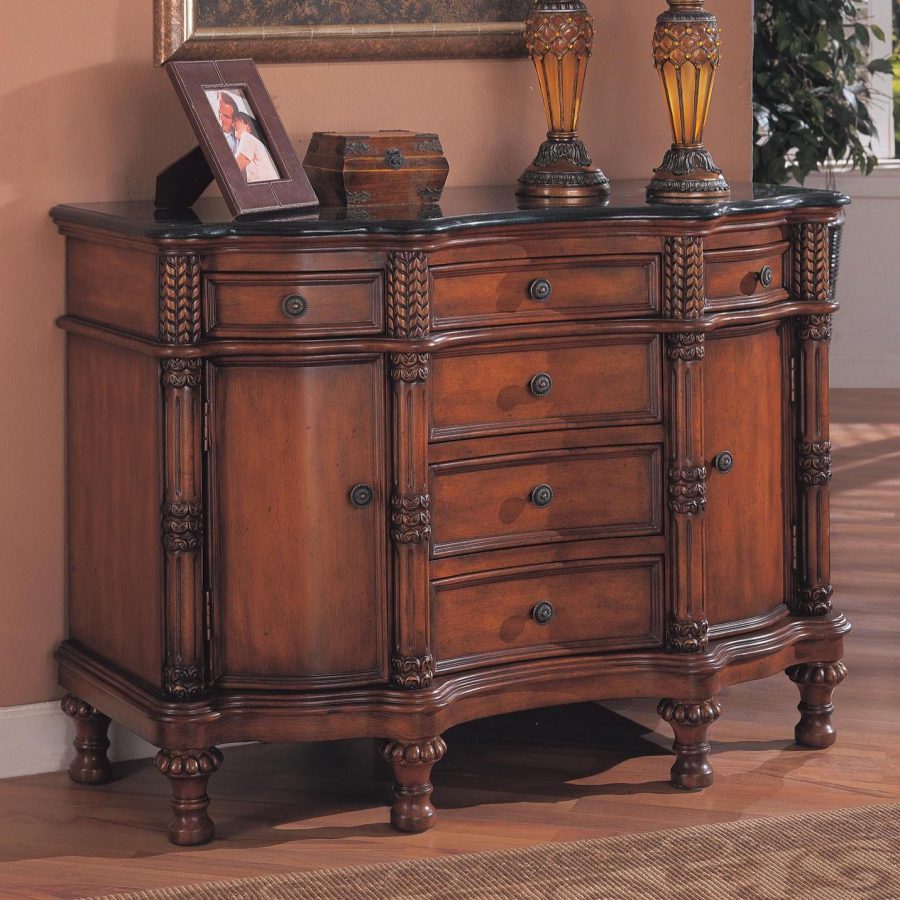 A reminder of old times when vintage desks were modern, this one will bring the old-time charm into your home. This vintage entryway furniture is a blending mix of something old and something new giving you the kind of look you can love forever. The many wickets are just an extra detail that will make you want this vintage piece of furniture even more. If its large size is perfect for your unused free space in your hallway, don't hesitate on getting it and embellish your home even today.
39. White Entryway Furniture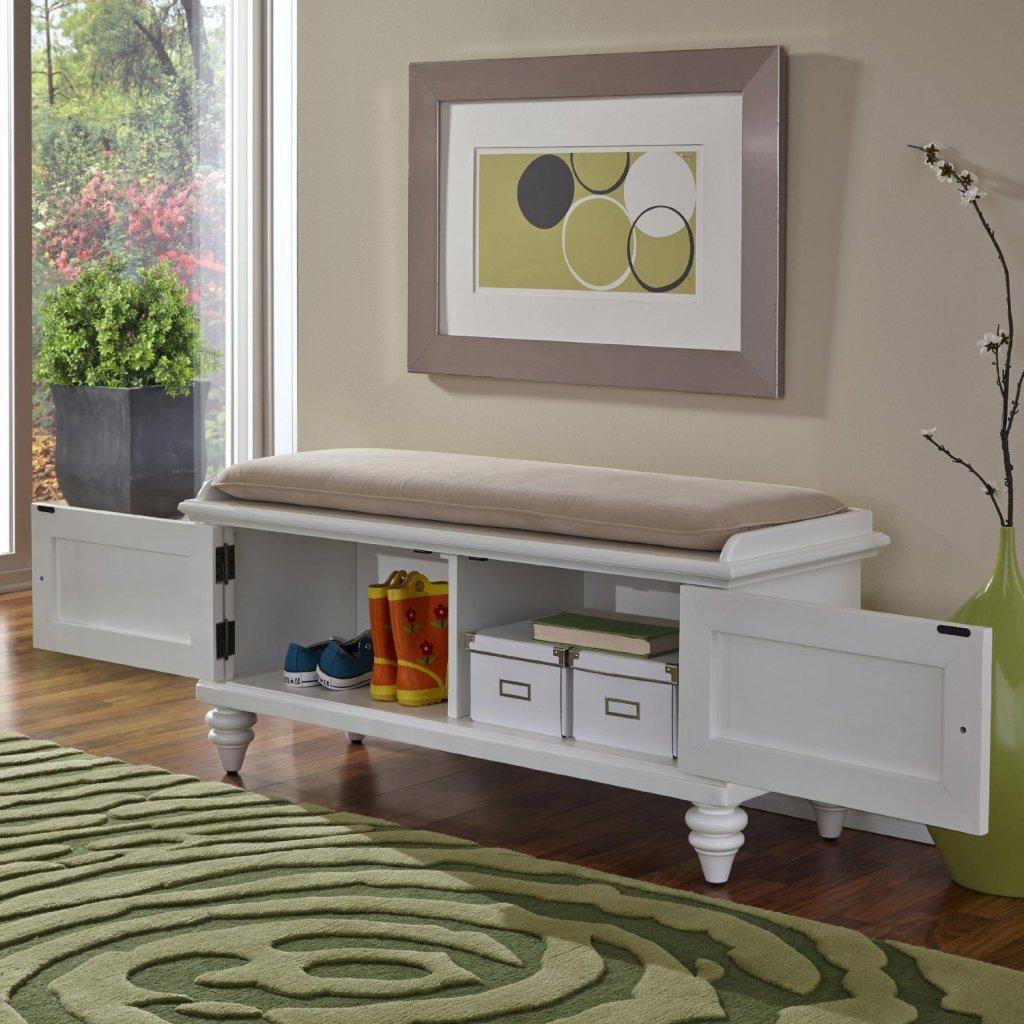 You're looking at the probably most practical piece of furniture ever. The bench-like white furniture with a large cushion for resting and the wickets that open and show a large space you can use for shoes or books storage is just perfect. Although it's intended as a decoration to your entryway, no one can't stop you from placing this lovely piece of furniture in your living room and enjoy its practicality. No matter where you put it, adding a painting or a picture above this white entryway bench-like matching its color will embellish your living room or hall space even more.
40. Wicker Entryway Furniture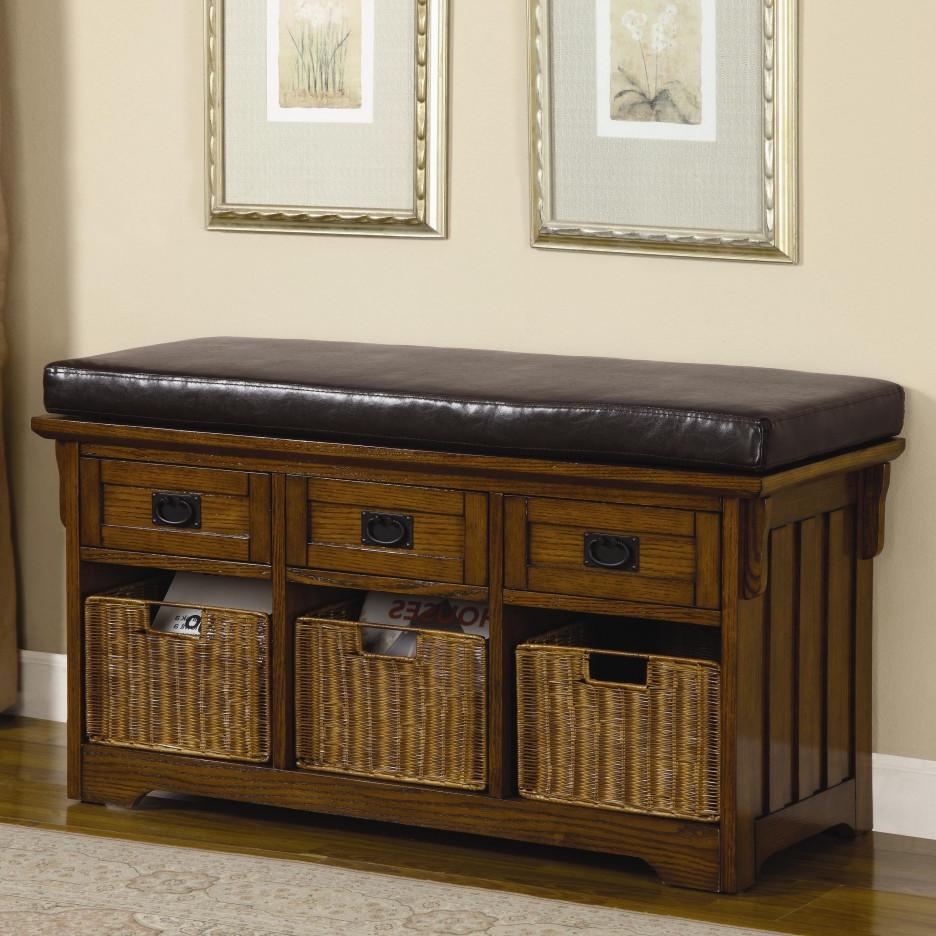 Seems like our last ideas are the most practical ones, showing you that except for embellishing your space, the furniture can also serve you as a useful storage piece. For example, this Wicker Entryway furniture is one of that practical furniture you'll fall in love with. If you're not yet, just check out the upper part of the furniture covered with a leather material, resembling a cushion. This means that except for decoration, the furniture can also serve you as a resting place; however that's not everything this brown wooden furniture has to offer; there are also the few baskets placed on the inside. You can use them as a storage place for your blankets, books, scarves, hats, gloves or other daily items and clothing. No matter the use, this wicker furniture will definitely embellish your home and will delight your guests with its splendor.
40 Mind Blowing Entryway Furniture Ideas to Welcome Your Guests
We hope we've helped you with these ideas of decorating the entry of your home and embellish your hallway. Mixing all kinds of style that will fit everyone's taste, we've presented you some rustic, vintage and classic furniture, including tables, half-rounded tables, benches with practical use, mudrooms, storage furniture, metal furniture, a simple idea for decorating your outdoor entryway and other. No matter which idea you chose, you won't make a mistake because each is simply perfect and unique in their own way, just like us humans.